Jammin' Java is a new speciality Coffee & Ice Cream Shop in Youngsville, LA. In passing, I had seen this shop a few times and said that I would dine in one day. A coupon for Jammin' Java was sent to me through Living Social Deals, so I decided to purchase the coupon.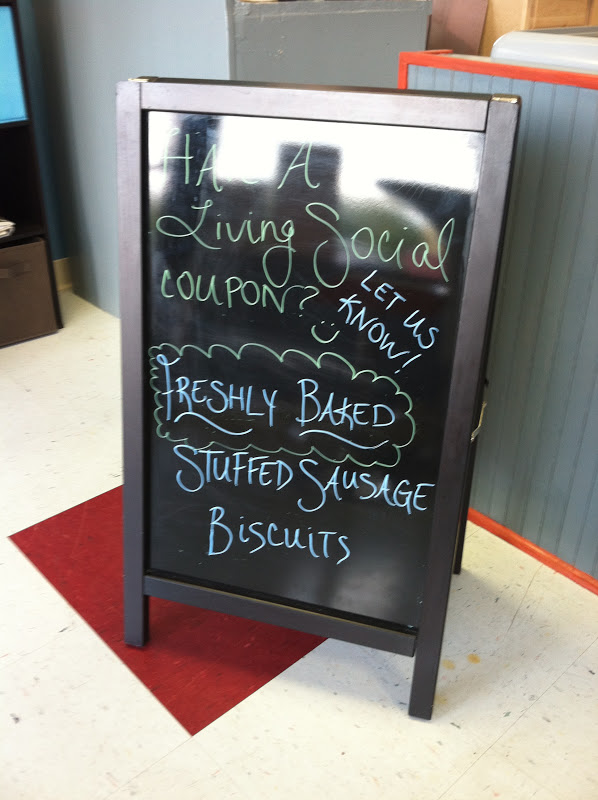 When I entered, I was very impressed with the set up. The decor was like a Malt Shop combined with a coffee shop. The lady greeted me with a warm smile. She was very friendly and handed me a menu to look over before ordering. I looked around quite a bit before ordering.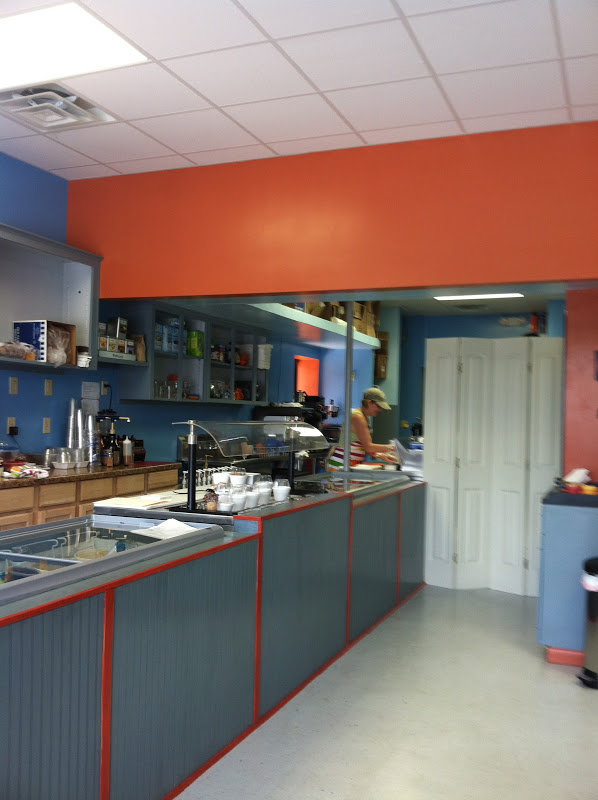 The Coffee Shop is not very big, but spacious enough to really enjoy your dining experience at Jammin' Java. The owner and I began to chat a little about her business and how long they had been opened. She reminded me a lot of the mom in your neighborhood that everyone would want to go over to her house to enjoy her cooking.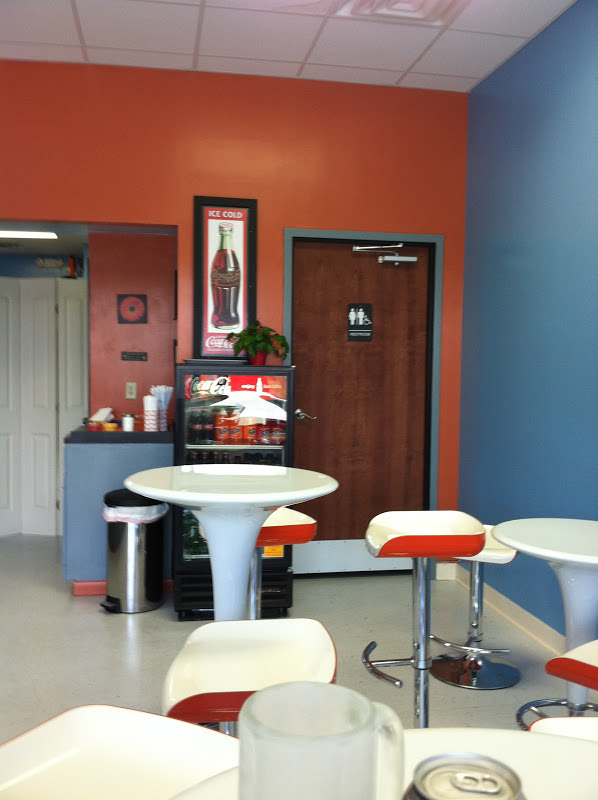 The coffee shop is a great place for a meeting, to take the kids after school, for young people after a game or a place to pick up breakfast before you head to work. The menu offers a variety of items. You can stop by anytime of the day to dine in and you would find something on the menu to accommodate your food needs.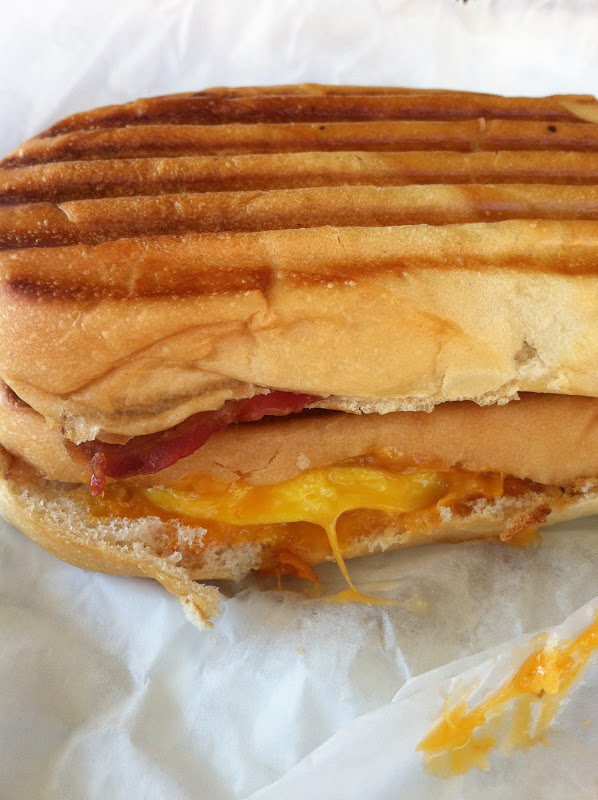 Breakfast examples are stuffed biscuits, breakfast paninis, scones, muffins or biscotti just to name a few. On a separate occasion, I had an opportunity to try the Bacon, Egg & Cheese Breakfast Panini. The panini also had a special sauce and jalapeno cheddar cheese. It was very good. A little on the spicy side but it was delicious. It wasn't too hard, pressed perfectly. I enjoyed it.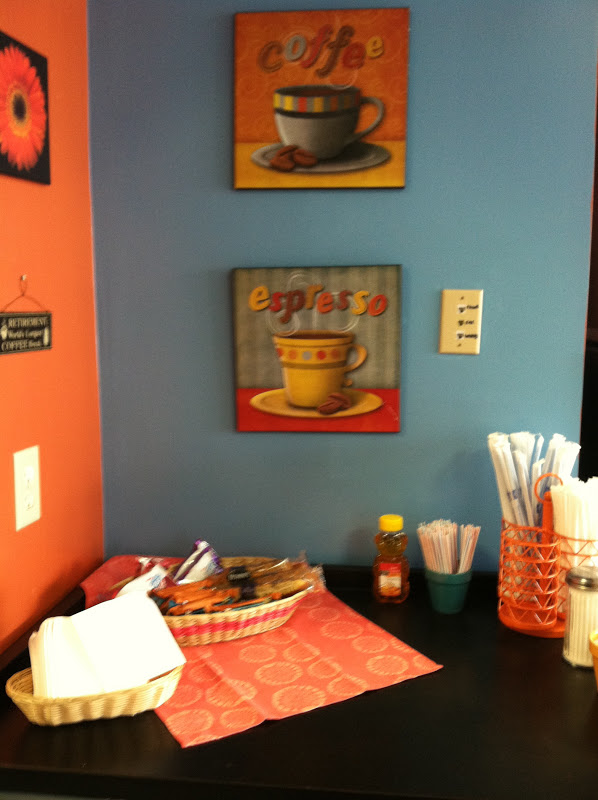 Jammin' Java also serves Coffees, Teas, Cappuccinos, Smoothies, Frappuccino & bottled drinks. The menu items may not be as extensive as your typical coffee shop but there is definitely many items to choose from.
I also ordered a Caramel Latte with Caramel drizzle (not pictured on a separate occasion). I was impressed. The Latte was delicious. It was sweet enough, I didn't need any sugar. The caramel was potent enough. It was shockingly good.
One thing I like I love is that there is an area for the children. I am always looking for places to enjoy with lil mama. There are crayons, color sheets & paper for the children to enjoy. As well as the big chalkboard with chalk for the children to have a blast!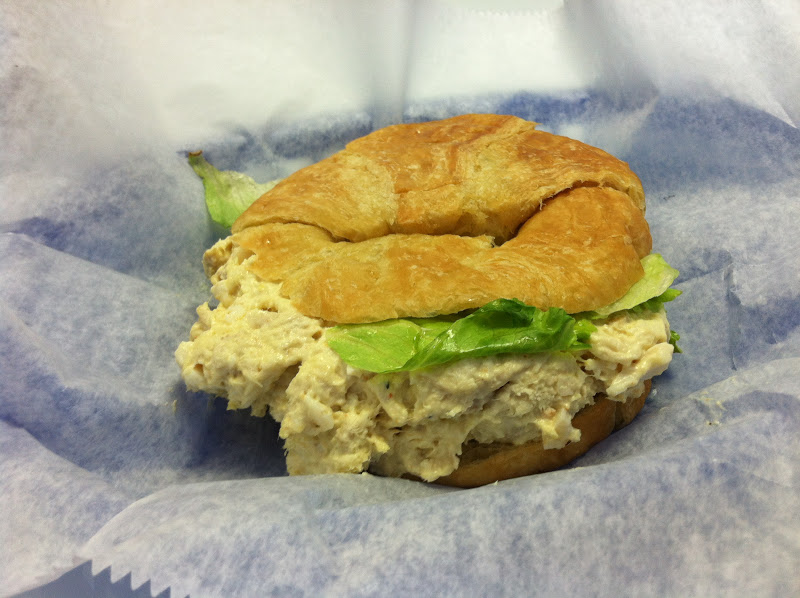 As far as for lunch a few options are the Chicken salad sandwiches on white, wheat or a Croissant, a Turkey or Spinach & Feta Panini.
I decided on the Chicken salad croissant with lettuce and pressed on the panini machine (pictured above). The chicken salad was homemade and pretty good. It wasn't dry, there was more than enough chicken salad on the croissant. She definitely wasn't stingy with the chicken salad.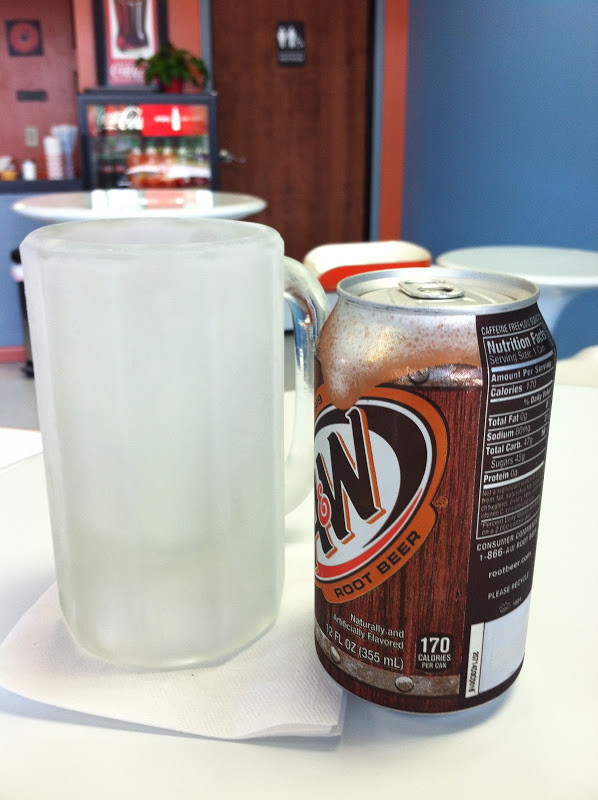 To drink, I ordered the root beer in a cold mug. Reminded me so much of a Malt Shop. I loved that she offered this with cold mug. More places should sell the drinks that way. If I had time, I would have ordered a root beer float.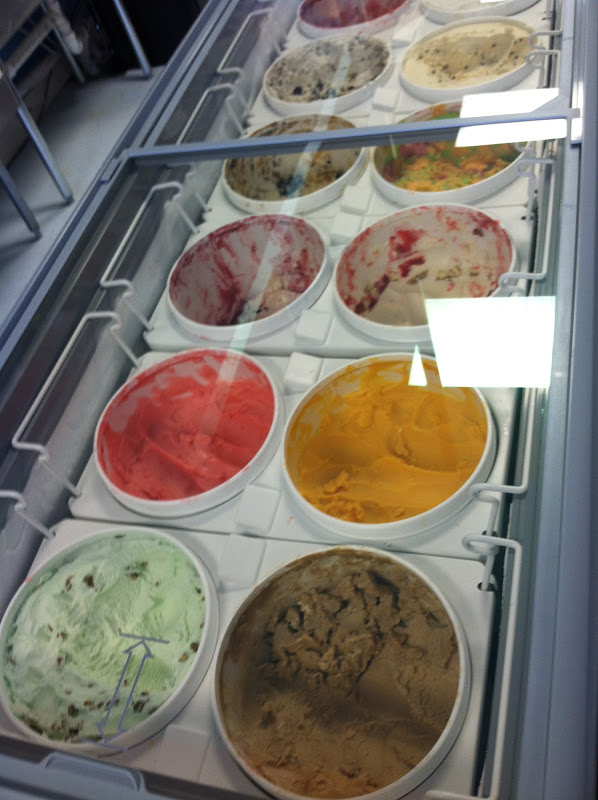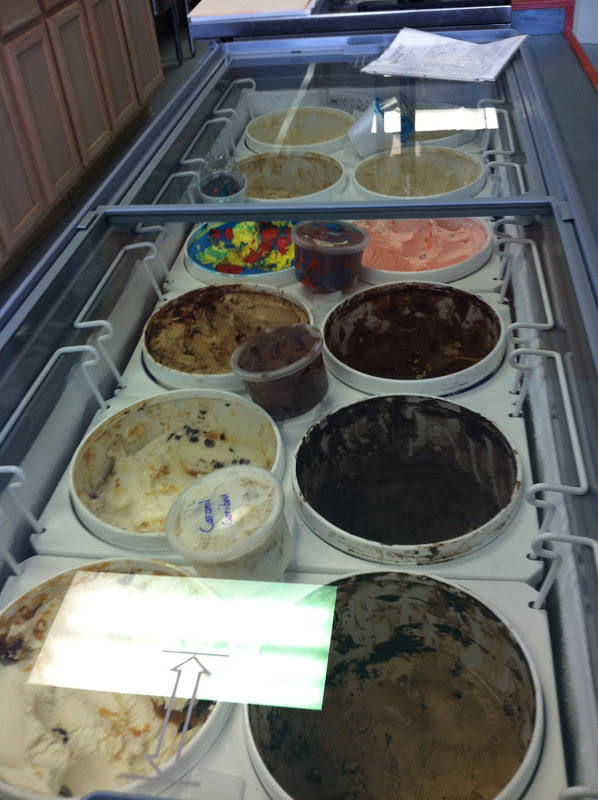 Can't leave without a dessert, so I ordered a small ice cream. There were about 20 or so ice creams & sherbets to choose from as well as assorted toppings (pictured above & below).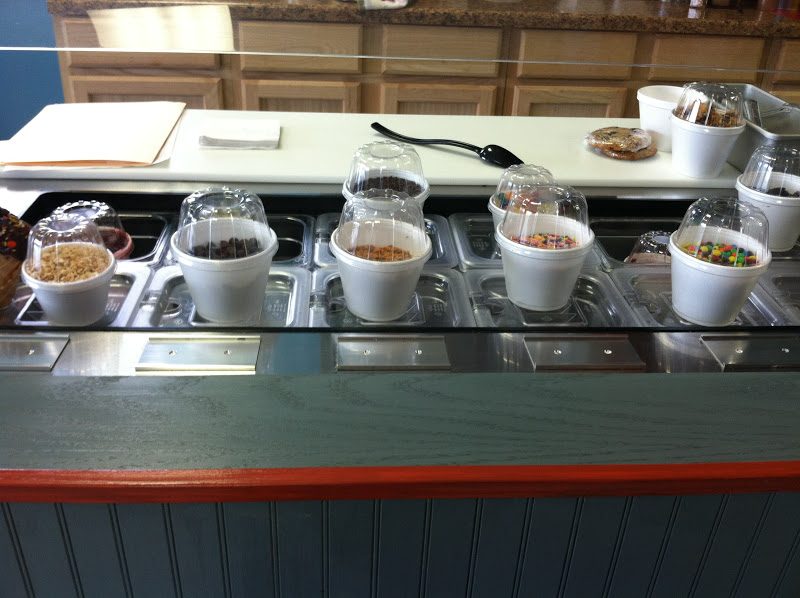 I decided to keep it simple and order the Caramel Swirl which was vanilla ice cream (pictured below) The ice cream was delicious. Very creamy and the caramel was so yummy. A great afternoon treat for anytime of the year.
Overall I will say, I enjoyed my experiences on both occasions at Jammin' Java. The Coffee/Ice Cream Shop is nice and cozy. The atmosphere is warm and welcoming. I will say that there is room for some growth for Jammin' Java. I would recommend offering soups with the sandwiches instead of chips. Maybe adding a few more items to the list, like lunch or breakfast specials.
Jammin' Java is located at 3366 Verot School Road Suite 100, 337-857-6955. Opened 7 days a week Monday-Thursday 7:30 am – 9:00 pm, Friday 8:00 am – 10:00 pm, Saturday & Sunday 8:00 am – 9:00 pm. In addition, Jammin' Java has a drive thru, so if you don't have time to get down, place your order at the window without getting out of your car. What a great thing!! Check them out on Facebook!! Be sure to ask her how she came up with the name, pretty cool!!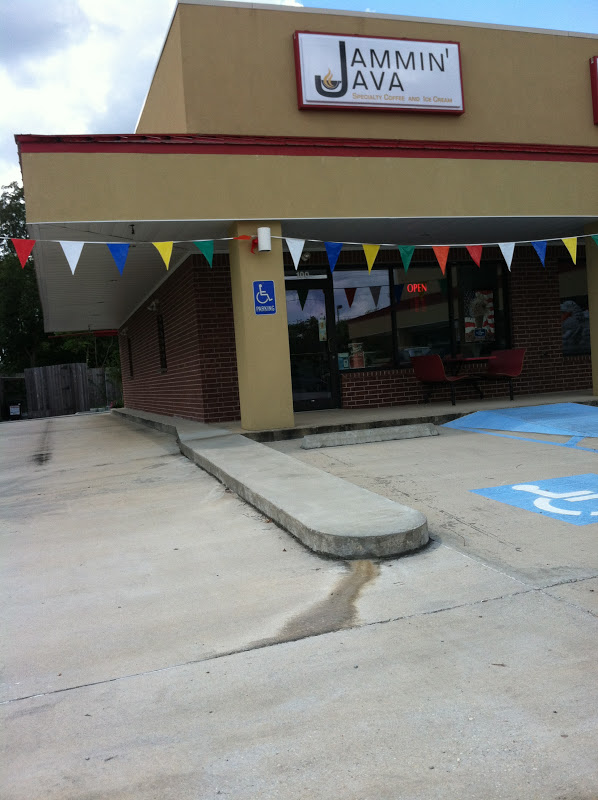 Please follow and like us: