Music is an intricate part of everyone's life. Regardless of what genre you enjoy, music will make you move. Robbie Austin and Nick Villaume are no different they love music. These guys grew up in the 80's and are the owners of Pops and Rockets.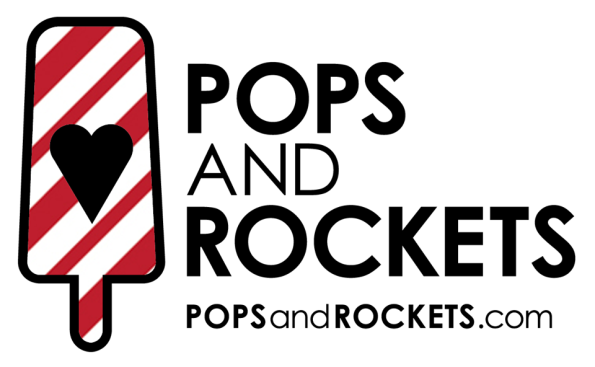 Pops and Rockets owners share a love of 80's music and culture. The goal of Robbie and Nick was to create something fun and creative, inspiring the development of gourmet pops inspired by their love of 80's music.
Each pop is inspired from an 80's tune that they grew up loving. All pops are hand-made with simple ingredients.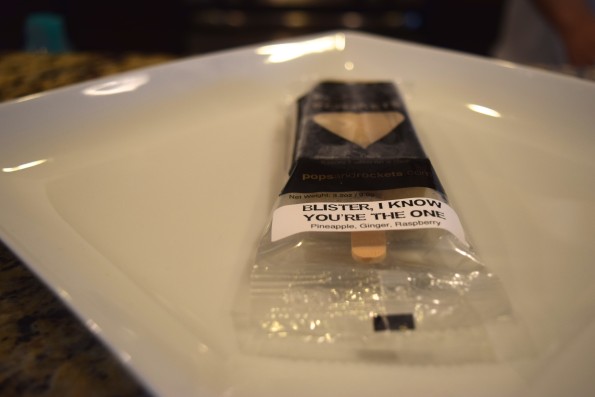 I
I had the pleasure of trying a few of the Pops and Rockets flavors. My family and I enjoyed tasting the gourmet pops. A fun tasting session with my family was the best. My hubby and daughter are quite opinionated when it comes to food as well.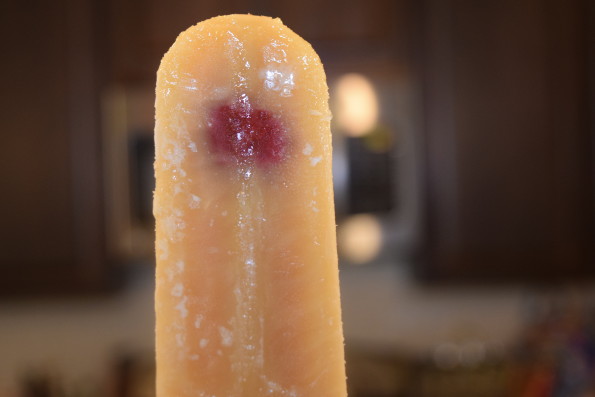 Blister, I Know You're The One was the first one we tried. This popsicle included pineapple, ginger and raspberry.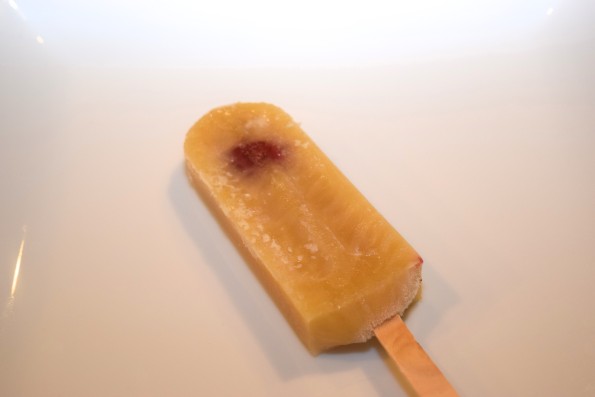 The big raspberry in the middle was very eye catching. A great visual and quite refreshing. The ingredients together was different. The ginger was definitely evident but the pineapple and raspberry balanced well with the ginger.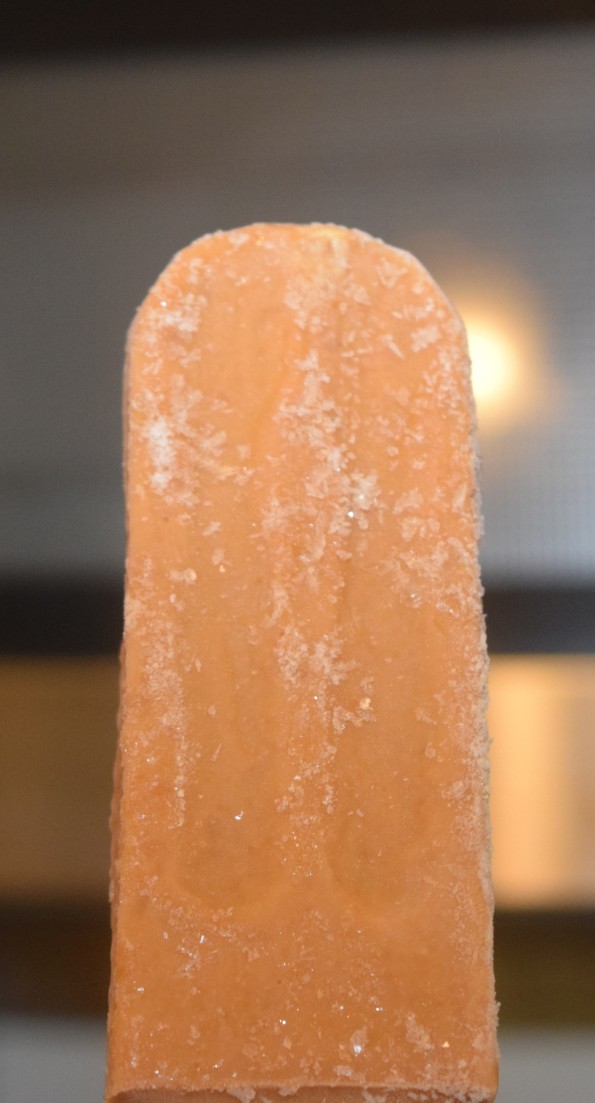 The Caramelt With You pictured above was the salted caramel pop. So good. Reminded me of a sugar baby or sugar daddy which was my childhood favorite candy. Very tasty, but I am not sure if I could eat an entire one of that flavor. Definitely a good sweet treat.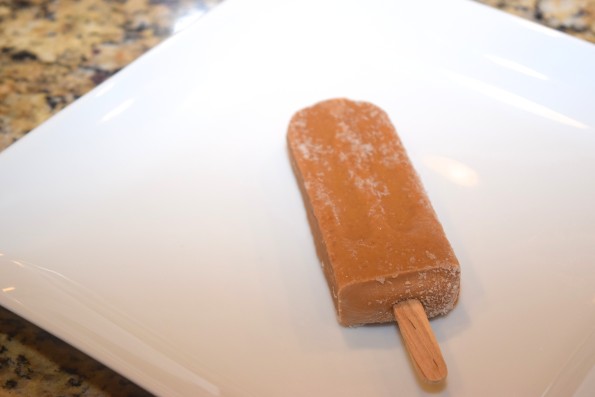 The 99 Red Doubloons pictured below was a pop that was Strawberry Virgin Pina Colada. Fruity, Strawberry, creamy pop, one of my absolute favorites that we tried. I am looking forward to some of these during spring and summer weather.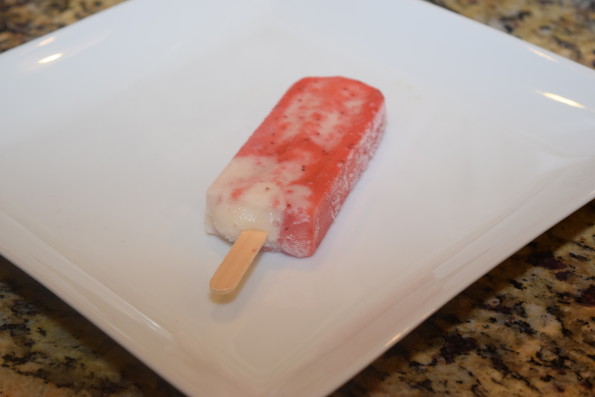 Below is the Bela Blugosi is Dead, a dark chocolate and blueberry pop. My first look at the pop, the pop didn't look very appealing. My daughter is a chocolate lover so I couldn't wait to see what she thought about it.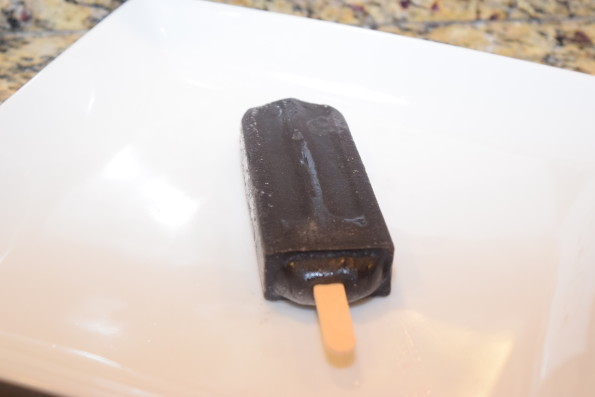 This one was my least favorite one. Now my disclaimer is that I am not a dark chocolate girl so I may have been a little impartial. My daughter didn't like it either. The hubby isn't a fan of chocolate period so his opinion wasn't solicited.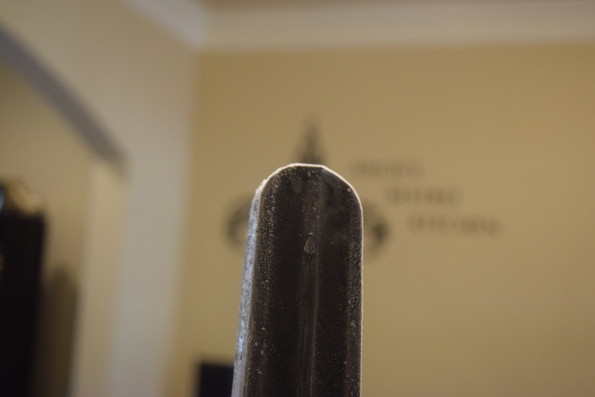 Blue Moon on Mango pictured below was a creamy pop. I wasn't sure but it appeared milk based with blueberries. The blueberries added a pretty pop of color.

The next Pop was relative to Louisiana, The Alive and King Cake. Very colorful and pretty. The first bite immediately tasted like cheesecake. Oh so good. If you like Cheesecake or King Cake go for this one. Superb.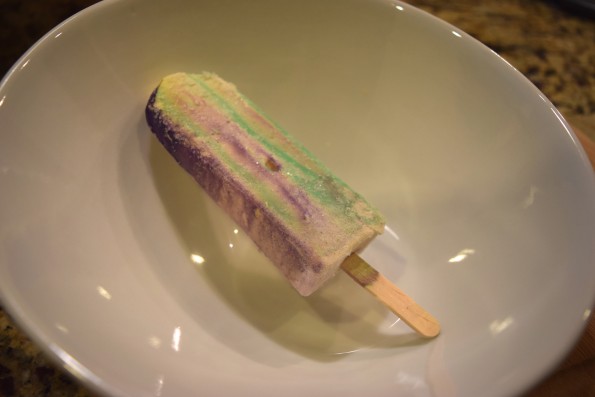 Below is The Rock The Casbananah. This pop included banana and almond . Another good one, Banana Nut Muffin is what it tasted like. So good. I couldn't stop eating this pop.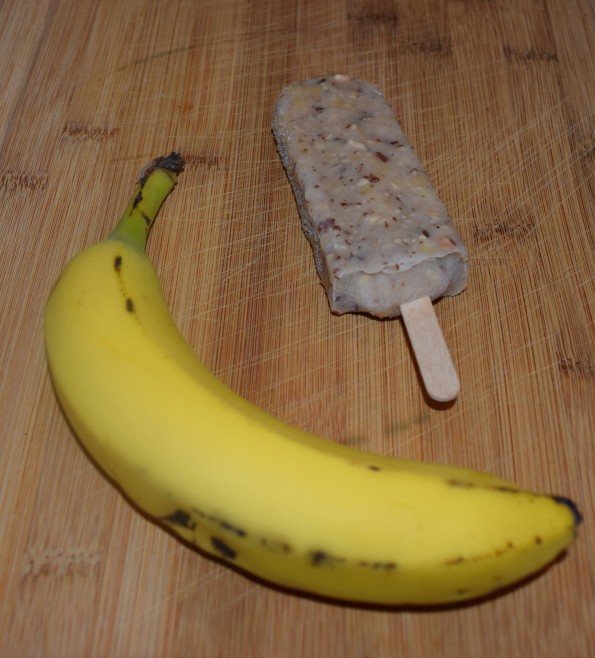 Choc Blobster was a dark chocolate and peanut butter pop. As I stated earlier, I am not a dark chocolate girl, but this pop was superb. Reese Peanut butter is what it tasted like. Wow. My husband and I both absolutely loved this one. Delicious. Definitely in my top 4.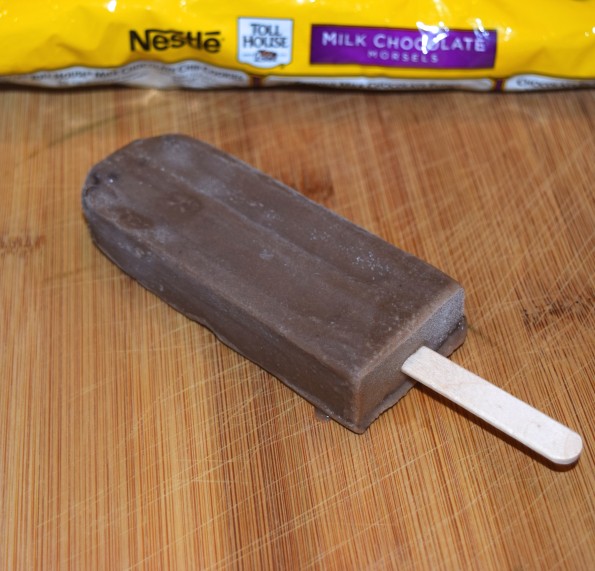 Below is The Sledge Honey. A peanut butter and honey pop, taste like a Bit of Honey candy. Interesting combination.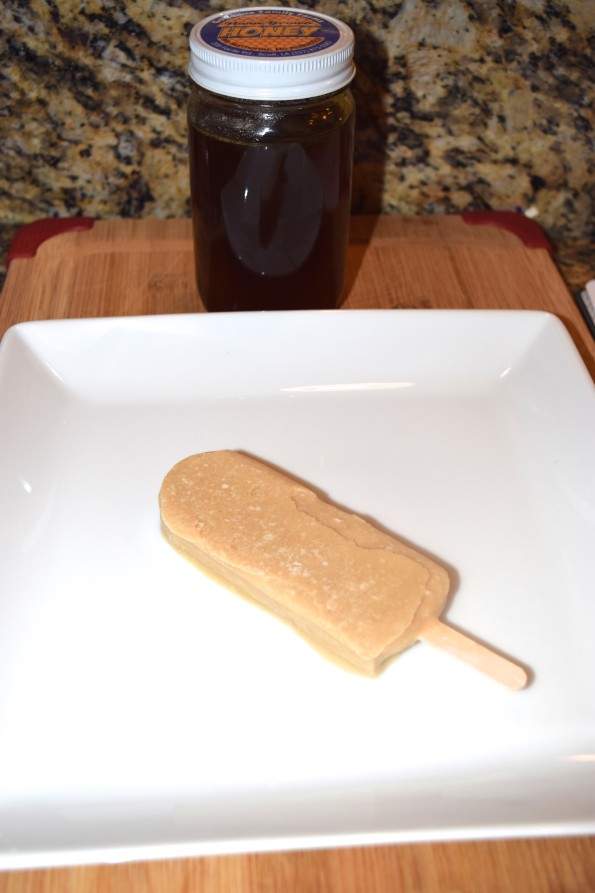 The Same Rosewater as You, shown below. A Vibrant color. Included Raspberry and Cherry with rosewater.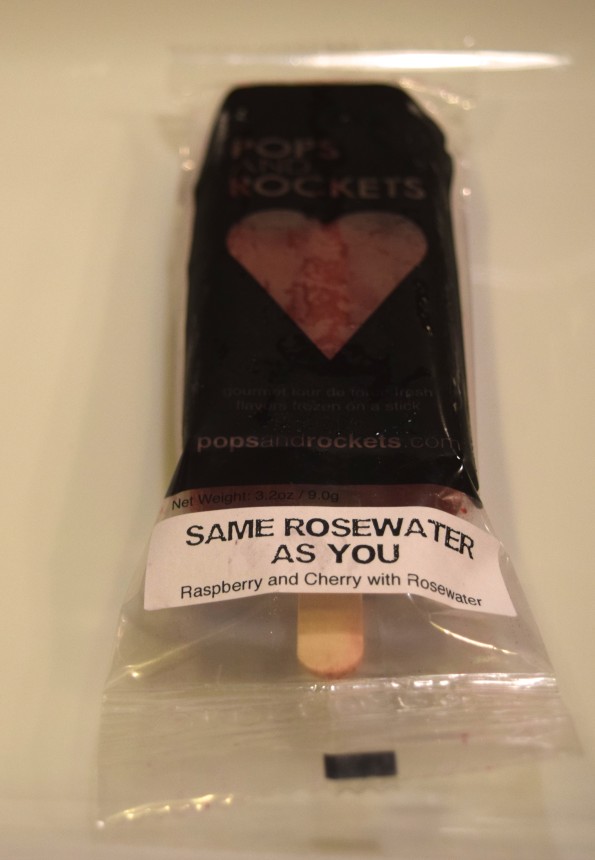 This pop was refreshing, fruity and the rosewater was different and a nice touch. The rosewater was a little overpowering but I definitely liked the combination.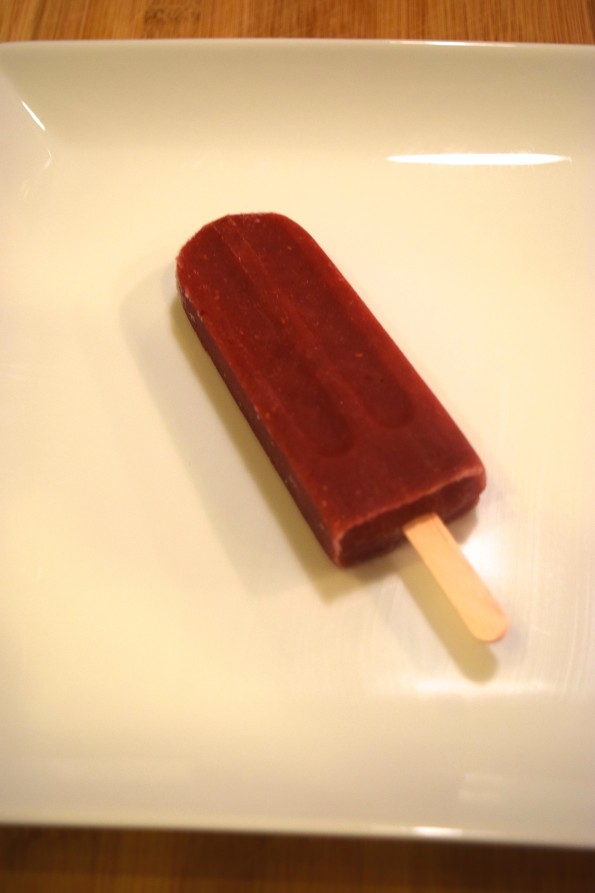 Overall I really enjoyed the Pops and Rockets Gourmet Pops. I think that their creativity is incredible. The mix of flavors and the cool names are quite interesting.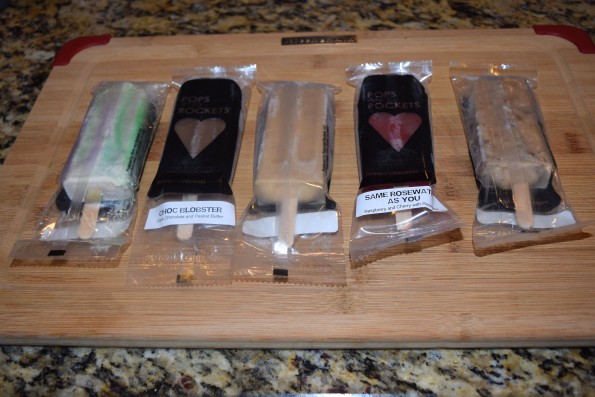 If you are Interested in ordering Pops and Rockets for your store, cafe or restaurant you can contact the owners via the Pops and Rockets Facebook page Pops and Rockets or their website www.popsandrockets.com .
Currently Pops and Rockets has over 40 flavors. Looking to purchase, visit the Cash and Carry Farmers Market from 4 pm – 6 pm on Tuesdays in Lake Charles, LA.
[bloglovin_button]
Please follow and like us: