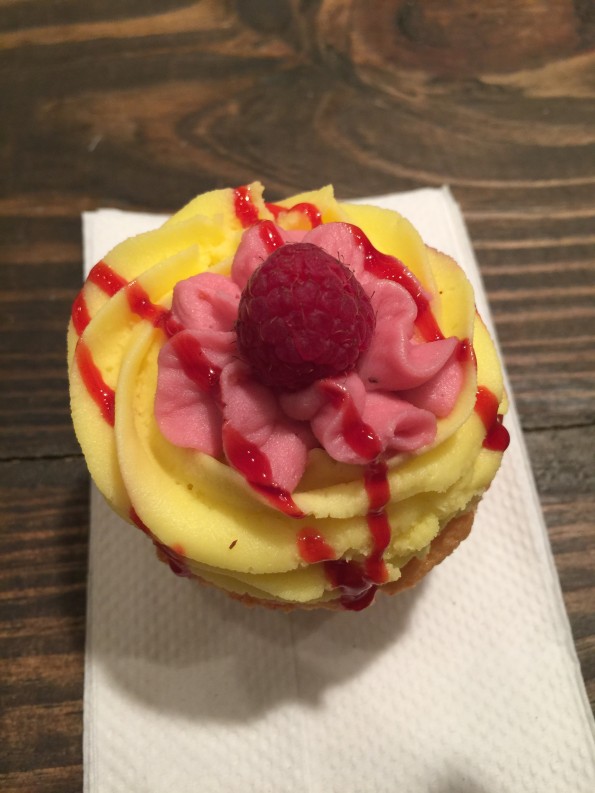 A sweet tooth is one thing that I have, sweets are my weakness. As a food blogger, I am always looking for the newest restaurants opening. But I also love checking out snowball stands, cake shops, desserts of all kind.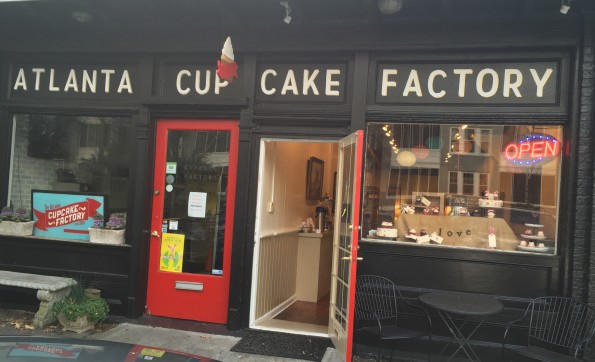 Recently we traveled to Atlanta. As we were preparing for our trip to Atlanta, I began researching different restaurants. I will be sharing some of our other finds in the next few blog post.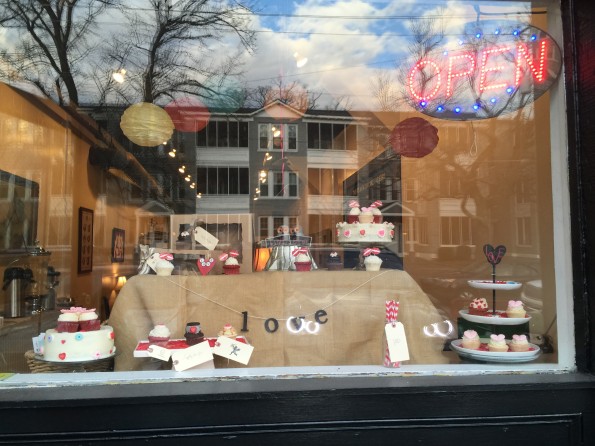 Today, I am going to share about Atlanta Cupcake Factory. Atlanta Cupcake factory is a small batch baking company. The goal of the ACF is to "maintain the philosophy of real food". They do not bake with shortening.  It's a small family owned and operated bakery.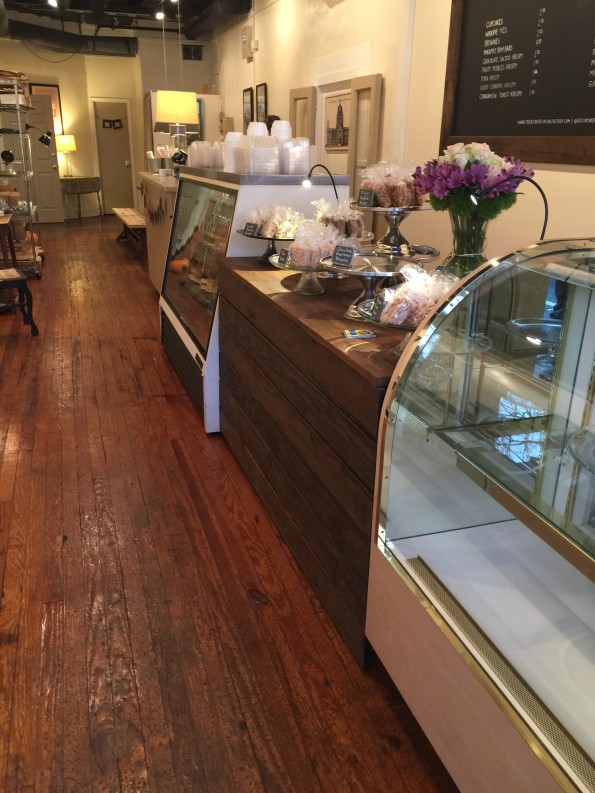 As we walked into the shop, I thought the shop was cute. A vey nice Cupcake Boutique with simple decorations and an antique style.  One thing I loved was the baking accessories on the wall.  I was instantly reminded of one of our local bake shops in Lafayette. 
Pictured above are the Rice Krispy treats. ACF didn't carry your typical Rice Krispy treats. Some of the flavors were Lucky Charms, Chocolate Salted Caramel and Fruity Pebbles. We didn't try these but they looked delicious.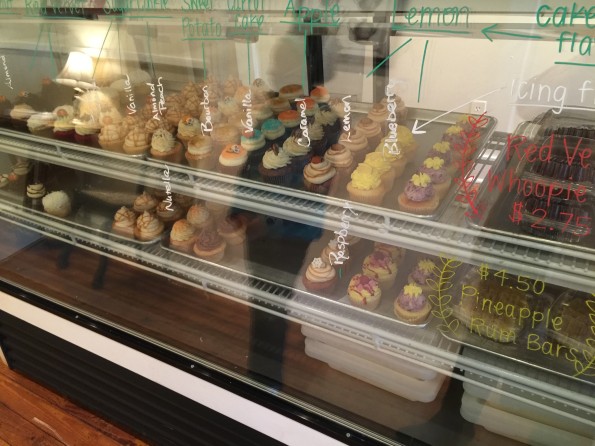 There were many flavors of cupcakes to choose from. The cupcakes were so cute and nicely decorated with creative flavors. One of the most popular cupcakes was the salted caramel sugar cookie.
Amazingly delicious! The cupcake is pictured below. As I took a bite of the cupcake, I couldn't believe how good the cupcake was. Definitely tasted like a sugar cookie with the salted caramel toppings. Yum yum.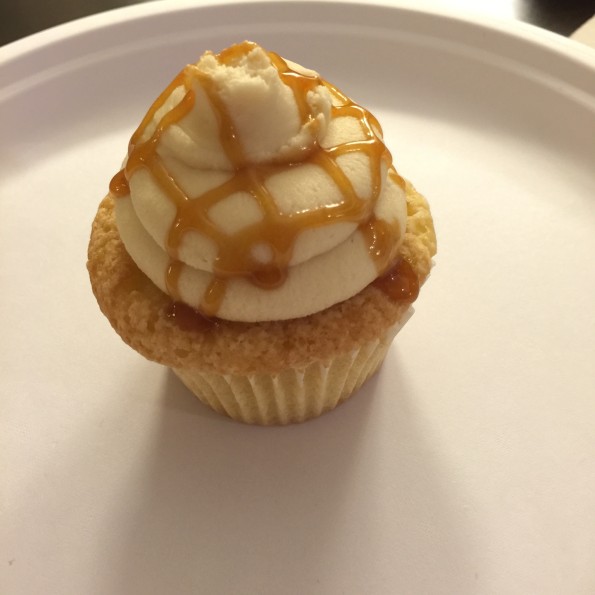 Below is the Raspberry cupcake, which was superb loved the fresh fruit on top. Icing was tasty the cupcake itself wasn't overly sweet which balanced the cupcake well. Tasted like an old fashioned homemade cupcake.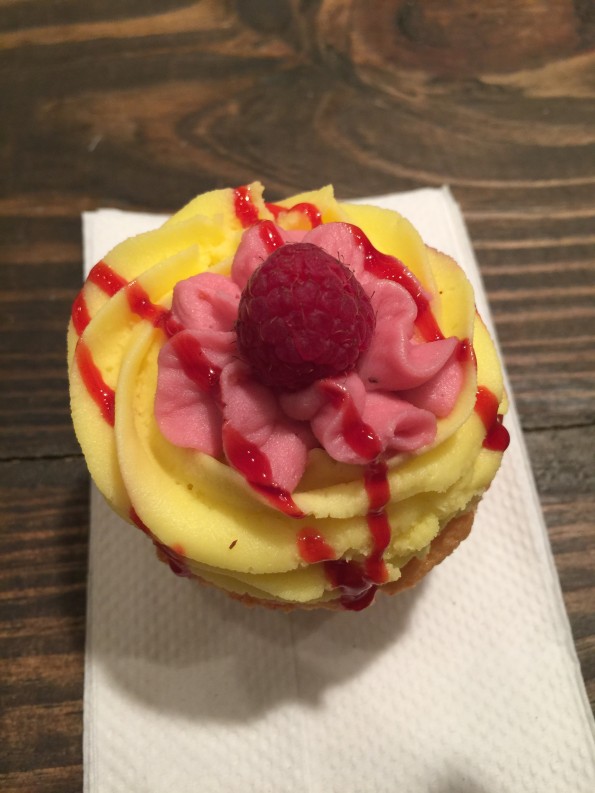 Below is the Rum Pineapple Cake. This cake was so good. Moist and tasty. The pineapples with the icing and the rum was a good balance. I couldn't stop eating this dessert. Thank goodness, I had help trying these desserts.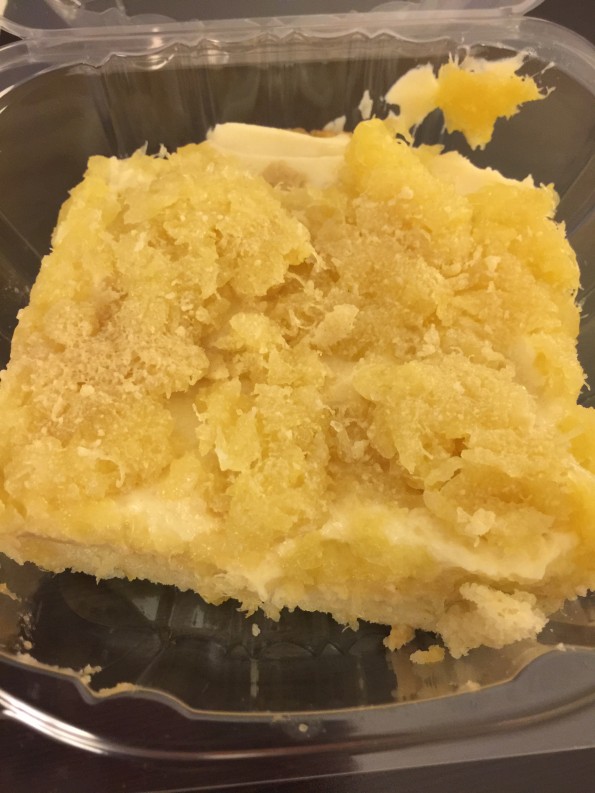 Red Velvet Cupcakes are by far my favorite flavor of cupcake. With that being said, I had to try their Red Velvet cupcake and oh I was very impressed. Great flavor, smooth icing with the sprinkles on top. So good. ACF cupcake shop did not disappoint.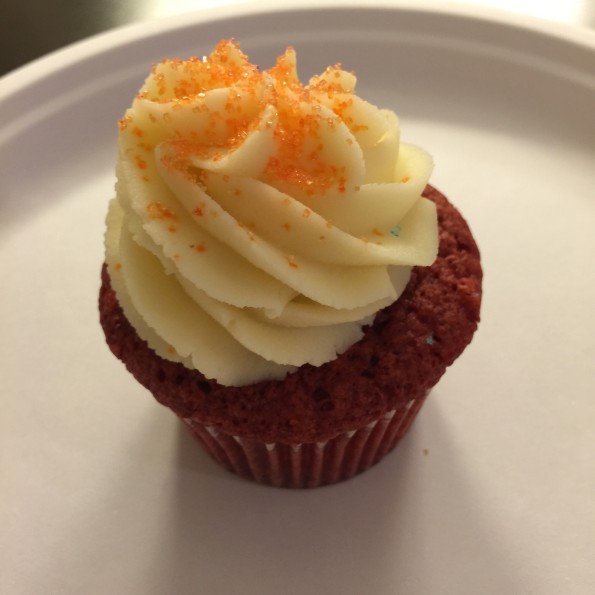 Overall we absolutely loved the desserts. The desserts were perfect. The toppings were cute and intricately decorated.
The Cupcake Boutique was wonderful with amazing desserts.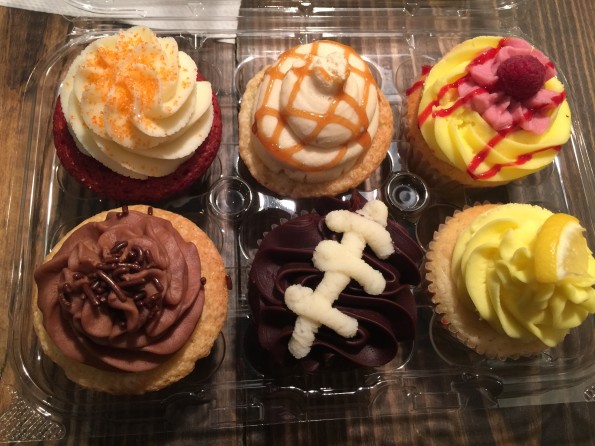 My only complaint was that the guy working was not very polite or inviting. He seemed like he would have preferred to be somewhere else. Which was disappointing because it was such a cute bakery shop with delicious sweets.
Atlanta Cupcake Factory is located at 624 N Highland Ave NE, Atlanta, Georgia 30306. The Hours of operation are Tue: 11:00 am – 6:00 pm, Wed-Thu: 11:00 am – 7:00 pm, Fri-Sat: 12:00 pm – 8:00 pm and Sun: 12:00 pm – 5:00 pm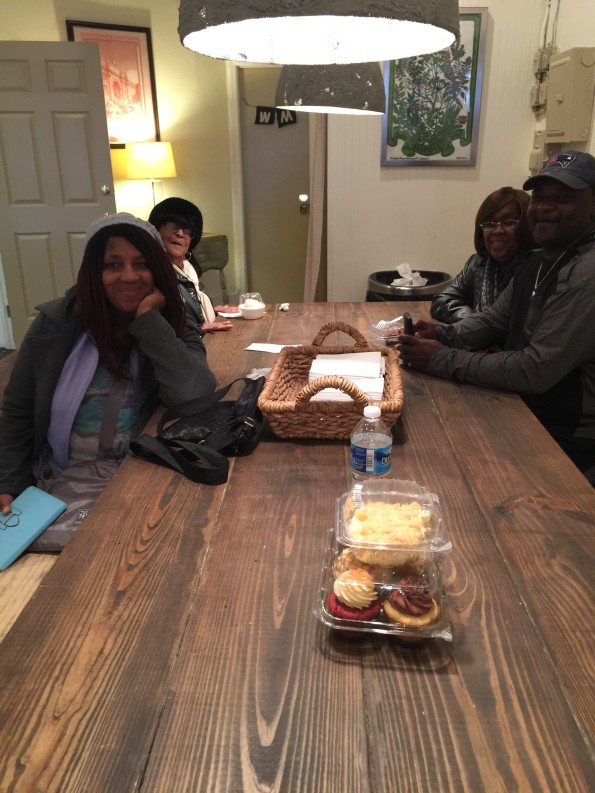 [bloglovin_button]
Please follow and like us: