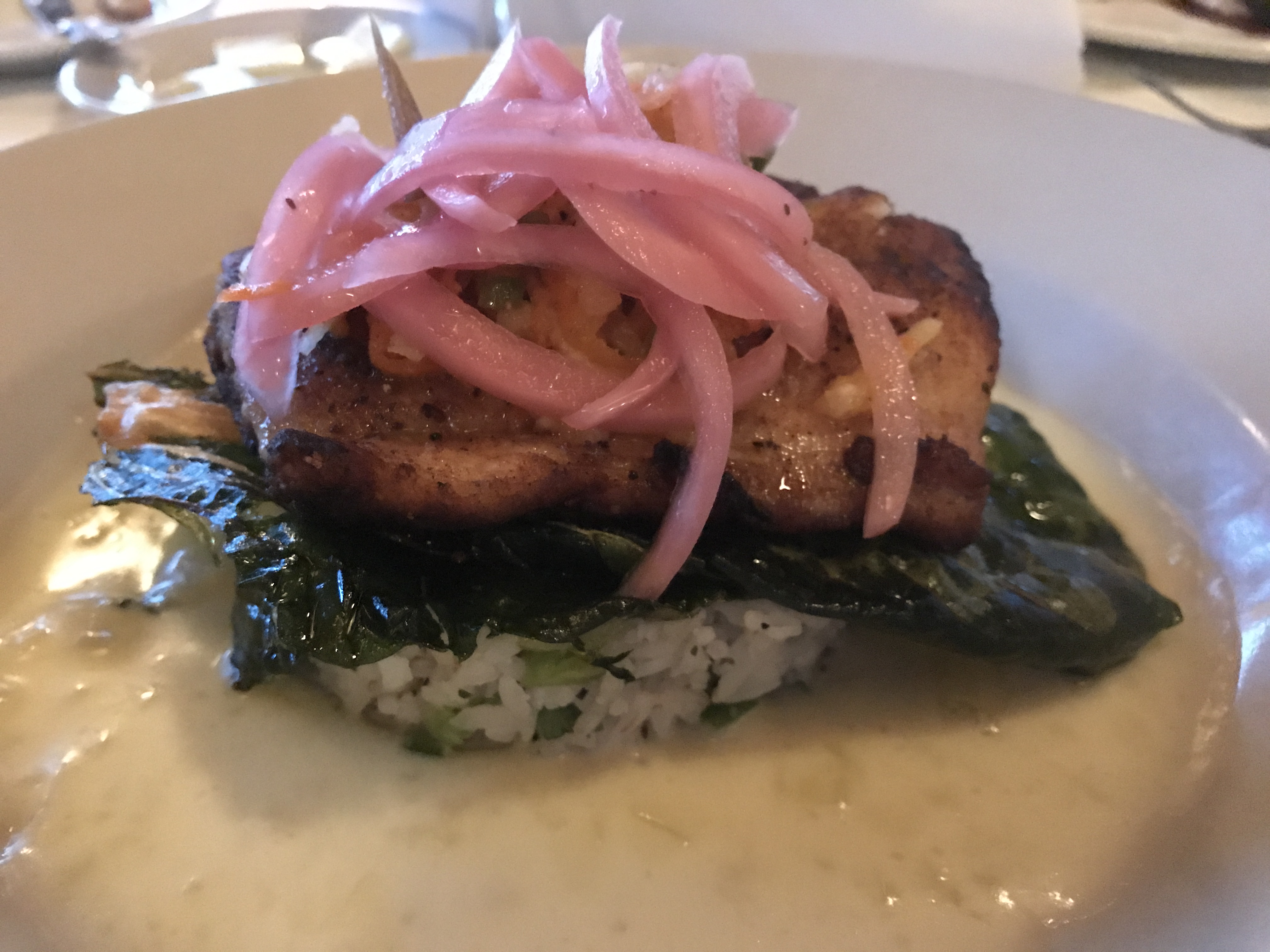 This past weekend I celebrated my 40th birthday. My weekend was filled with a fun weekend with friends and family. I am so blessed and thankful for everyone who made my weekend so amazing.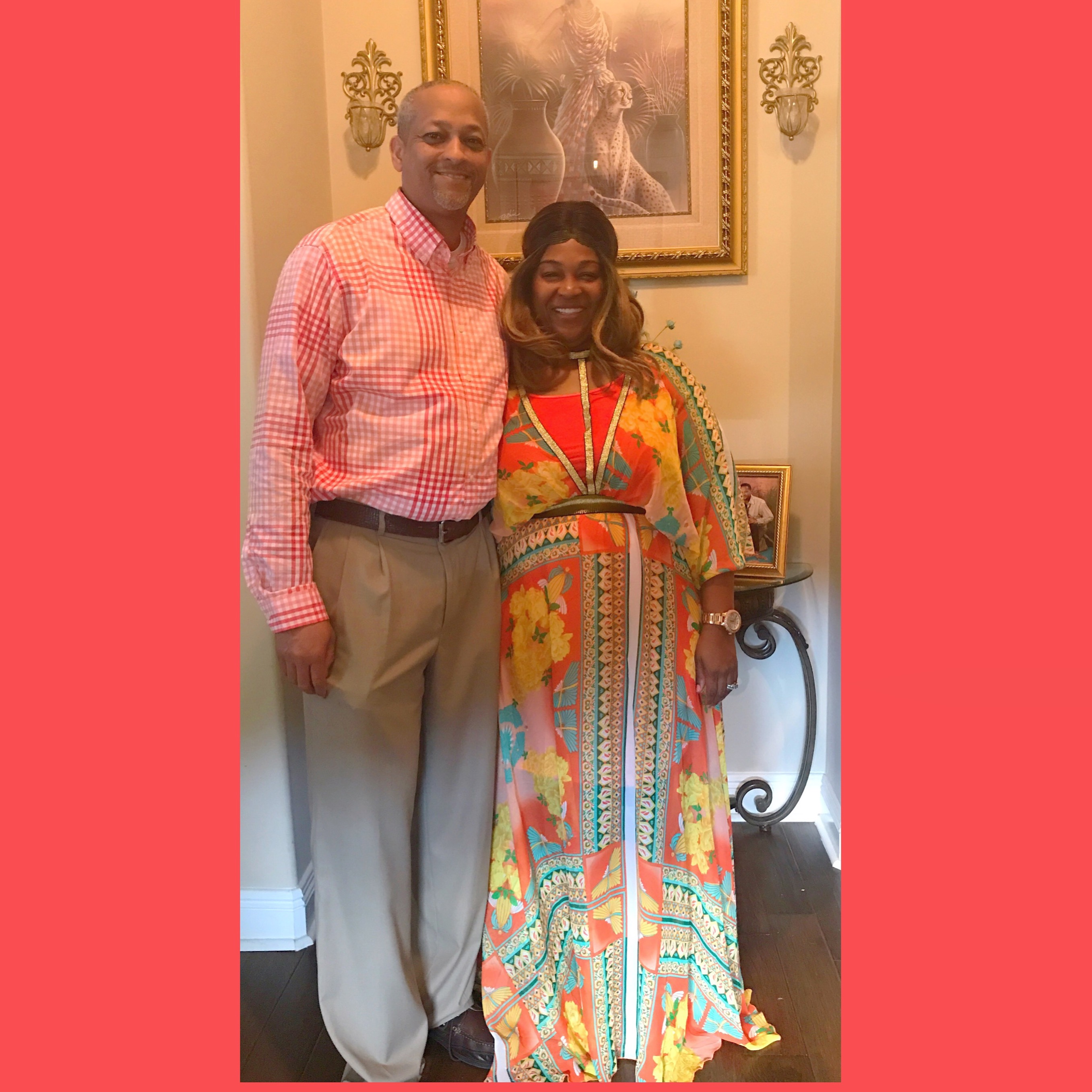 During my birthday weekend, my husband whisked me away for a nice, quiet dinner at Cafe Vermilionville. Cafe Vermilionville is one of the local restaurants that have been around for a long time.
Always offering delicious, elevated dishes with top notch service.
We arrived at the restaurant about 6:30 p.m.  My husband made reservations and our table was ready when we arrived.
After we were seated, I immediately noticed a card on the table with Cafe Vermilionville on the outside and a sweet birthday note on the inside. So sweet!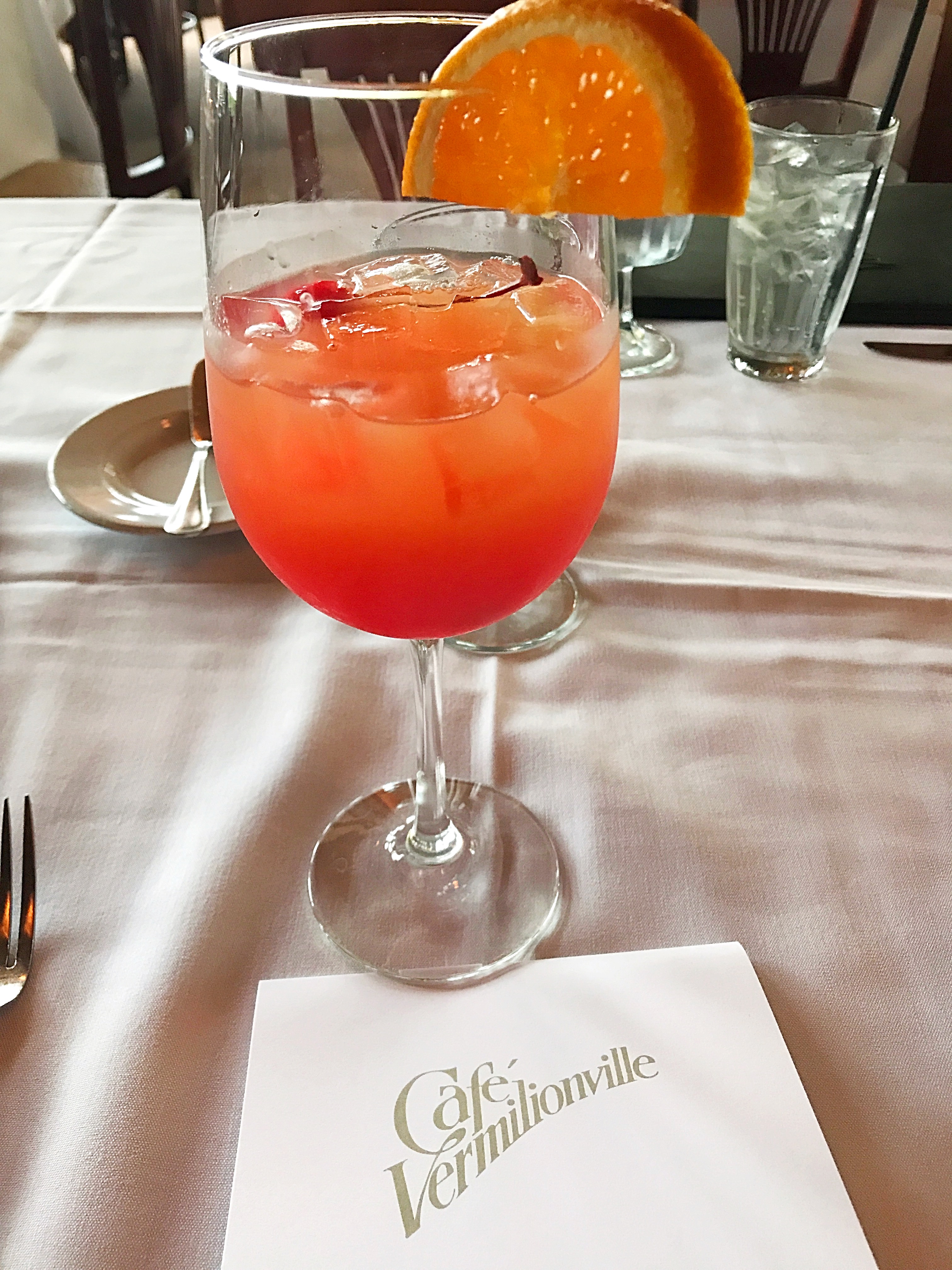 The waitress came over to the table and took our drink orders. I ordered a Mocktail. The Mocktail was beautifully presented. The taste was amazing and mixed well. A really good one.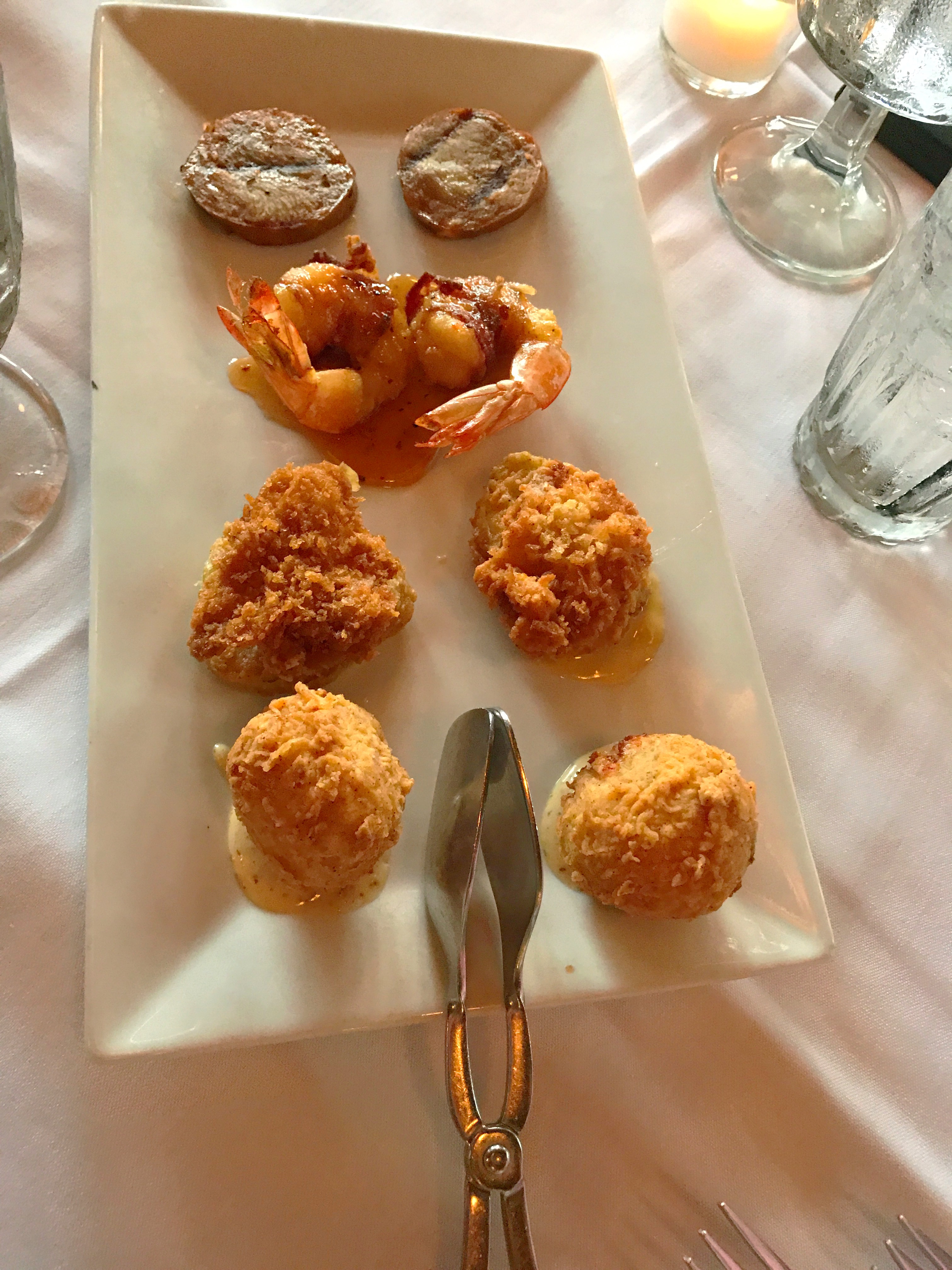 We started with the Cafe Sampler for two. The sampler included Crawfish Beignets, Bacon Wrapped Garlic Shrimp, Fried Alligator Tenderloin, Fried Pickles and Grilled Cajun Sausage.
I loved the presentation of the Sampler. The serving utensil was perfect. Each appetizer was prepared perfectly. I loved that each one had a sauce that accompanied it.
The Crawfish Beignets were my absolute favorites of all four.  I would definitely order the Cafe sampler again!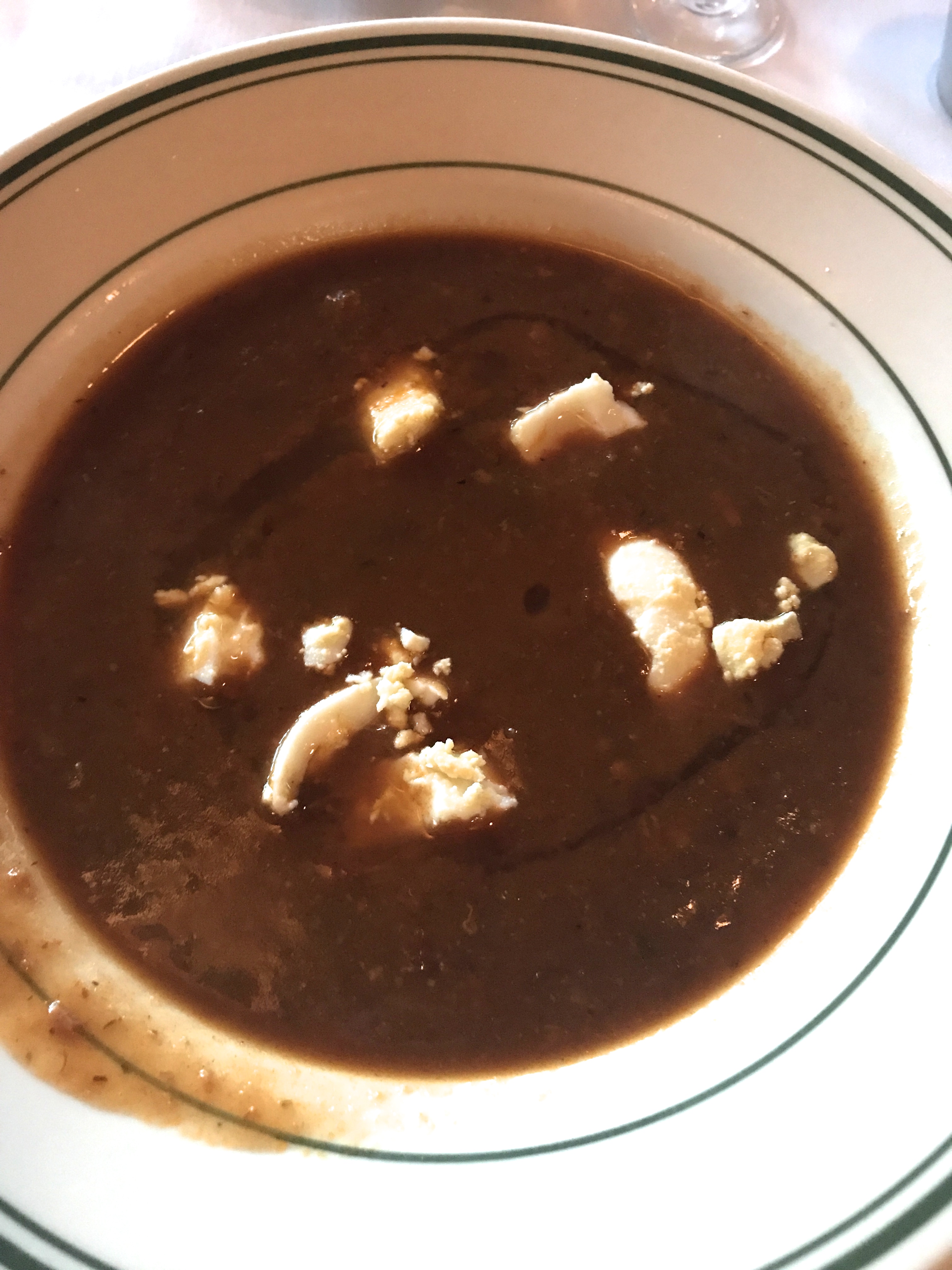 I decide to order the Turtle Soup. Turtle Soup is one of my favorites. The soup is served with the eggs and Sherry.  A flavorful soup that I could enjoy year round.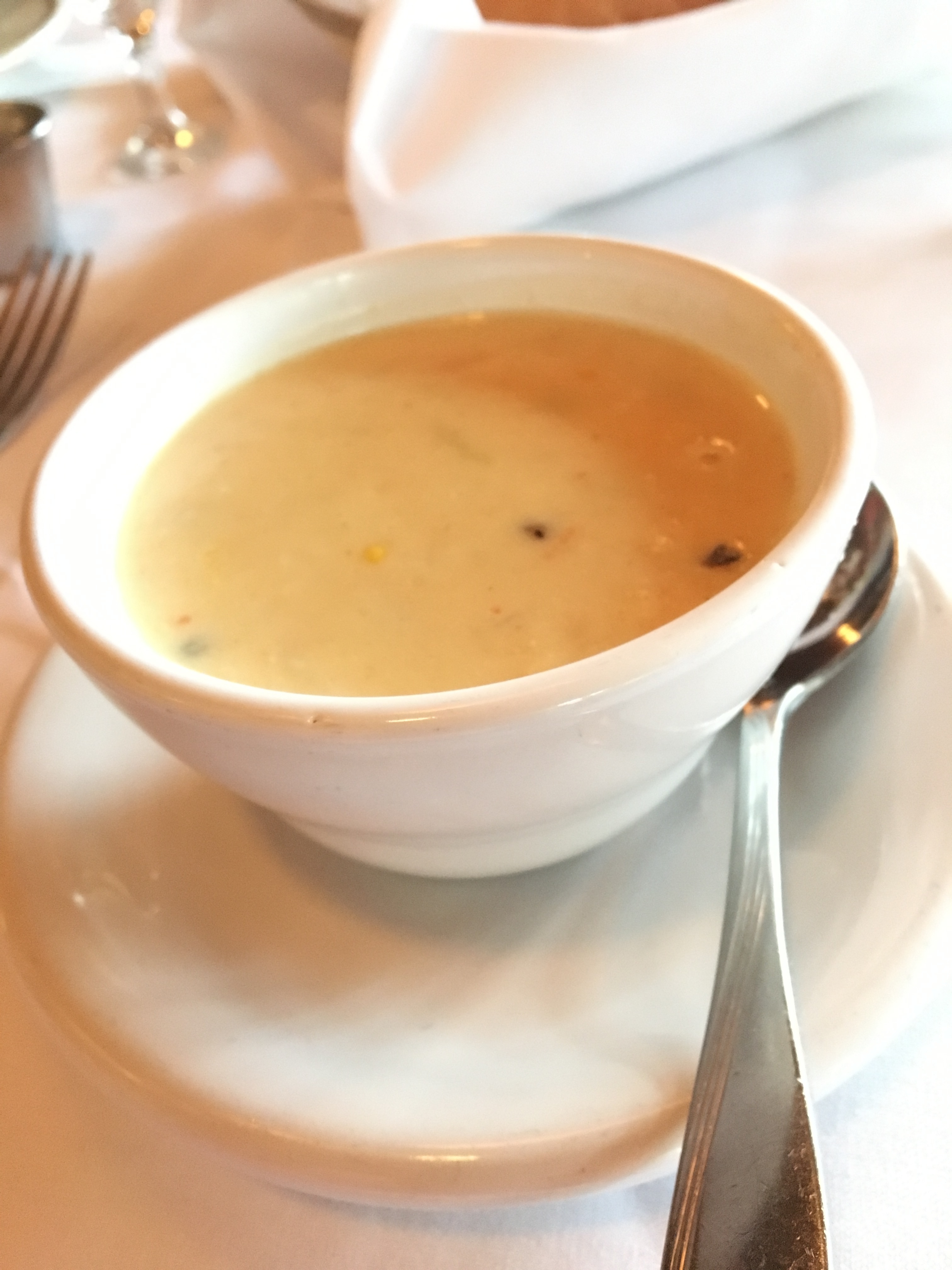 The hubby tried the Roasted Corn and Crab Bisque. Roasted Sweet Corn and Lump Crab in a Rich Creamy Bisque. So good!!!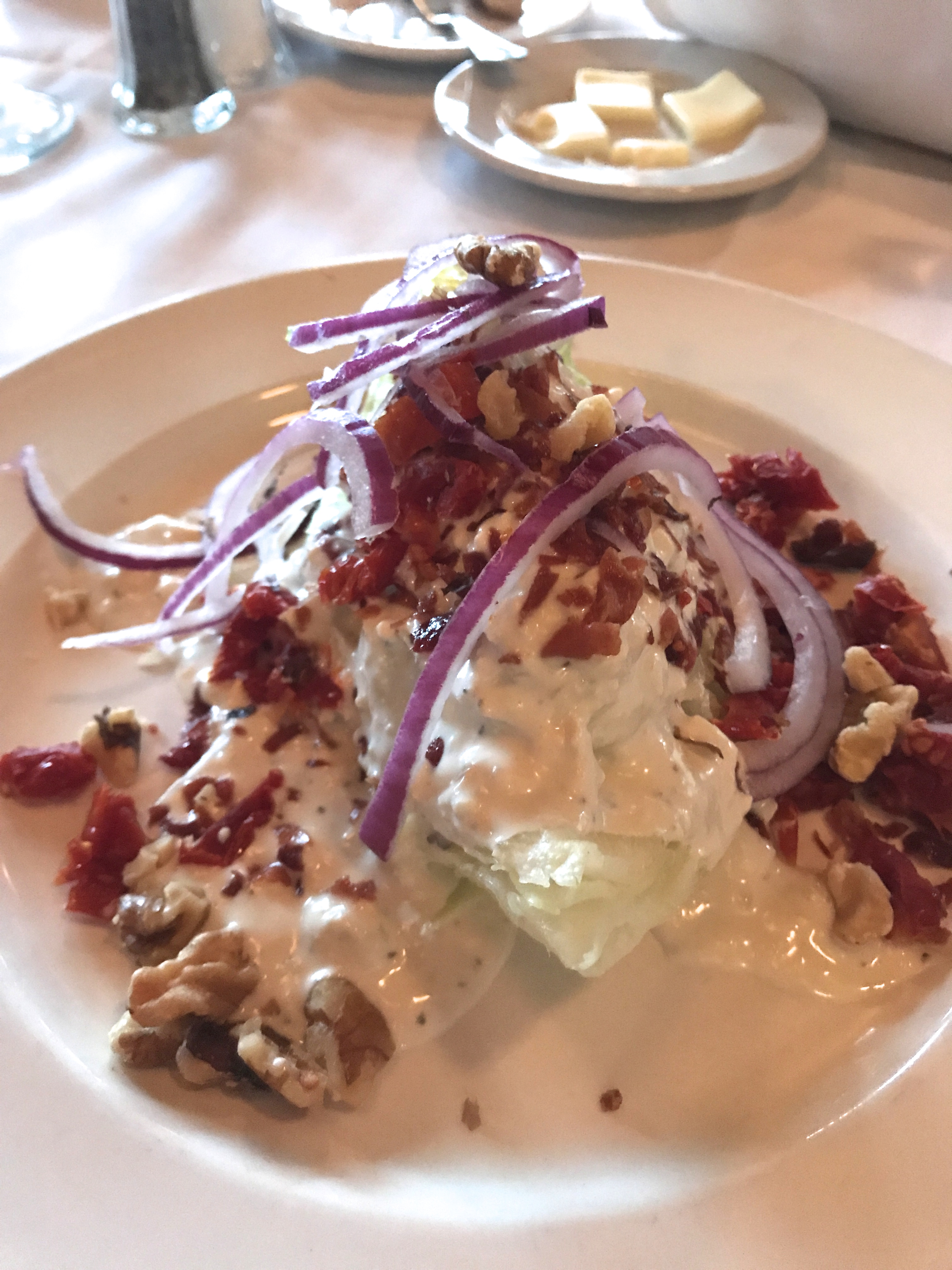 We tried a few of the Salads. I ordered the Wedge Salad. The Wedge Salad included crispy prosciutto, sun-dried tomatoes, red onions, walnuts with gorgonzola dressing! Goodness, I am not a big fan of gorgonzola but this salad was superb!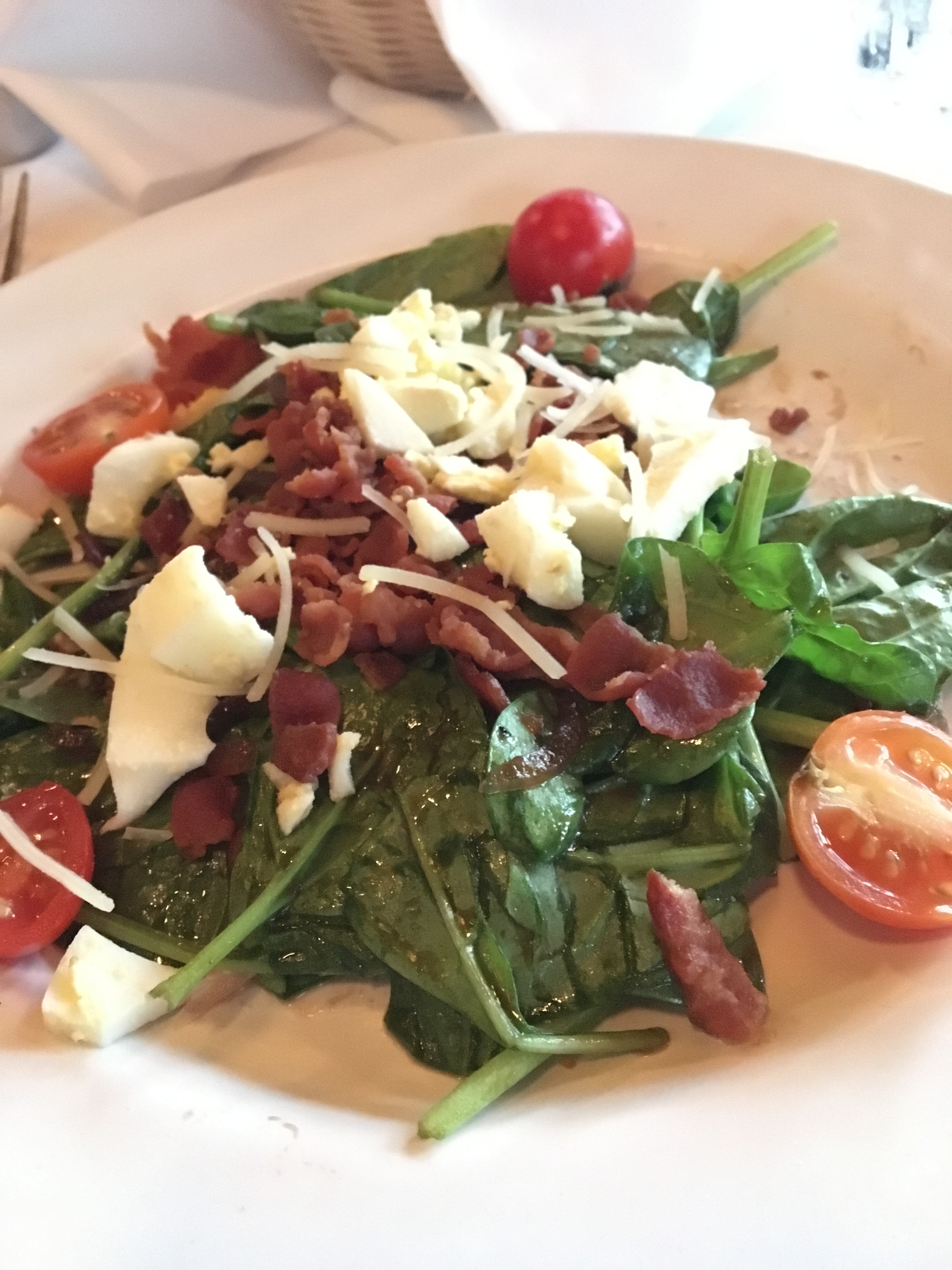 The hubby decided on the Warm salad which included applewood bacon, red onions, chopped eggs, tomatoes and gruyere cheese and Steen's cane Balsamic vinaigrette. My my, I've never had a warm spinach salad but the flavors of this salad was absolutely delicious.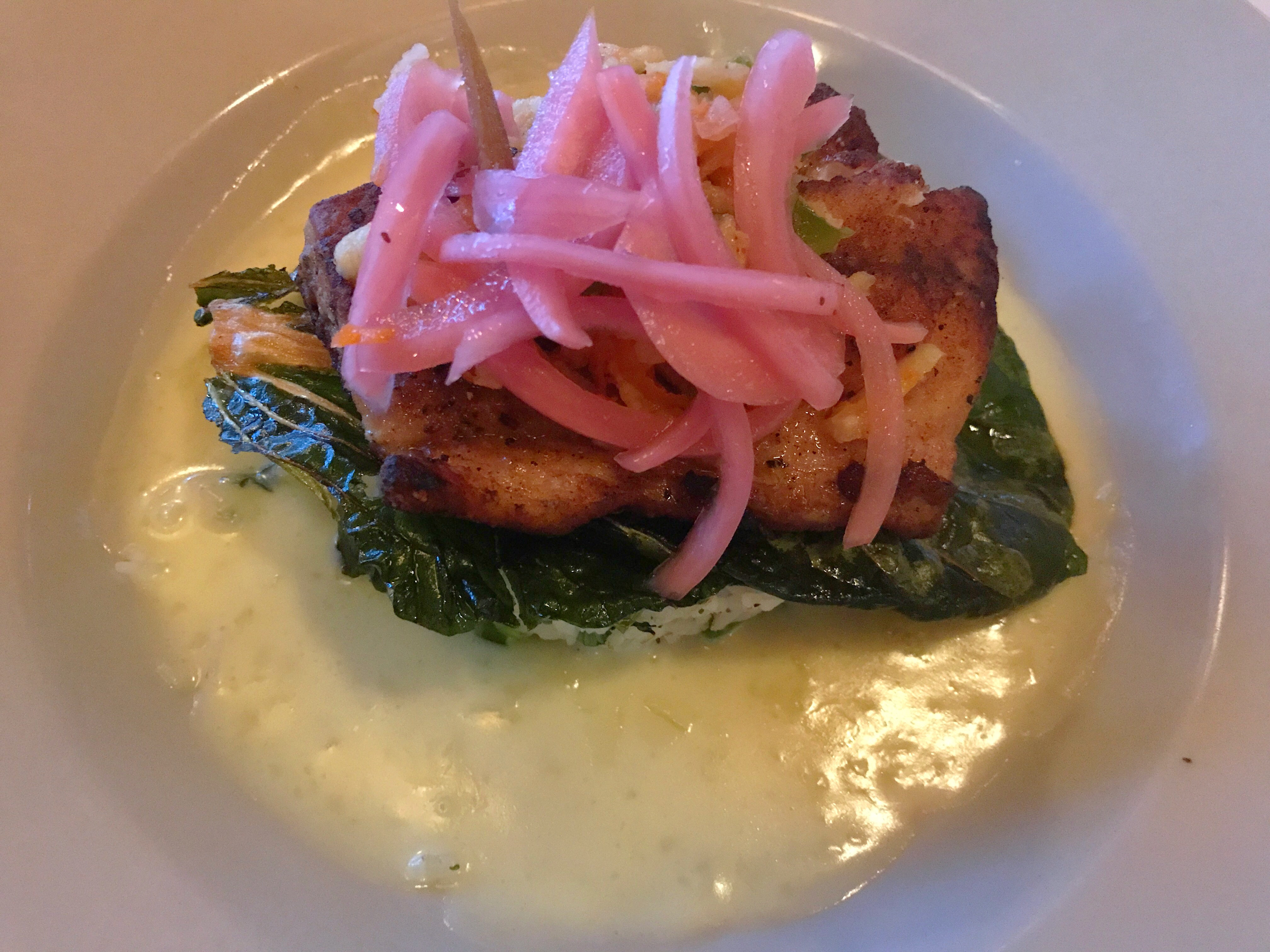 We looked over the menu for our entrees and the Coconut Snapper was very interesting to me, so I decided that I would order that dish for my entree. The Coconut Snapper included a sweet potato flour crusted snapper with a herbed jalapeno rice, crispy bok choy, coconut cream, topped with pickled onion and jicama slaw.
My first thoughts about this dish was how will these flavors marry together. But the flavors were vibrant. A good balance of sweet and heat. The coconut was not overpowering at all. My mouth is watering just thinking about this dish.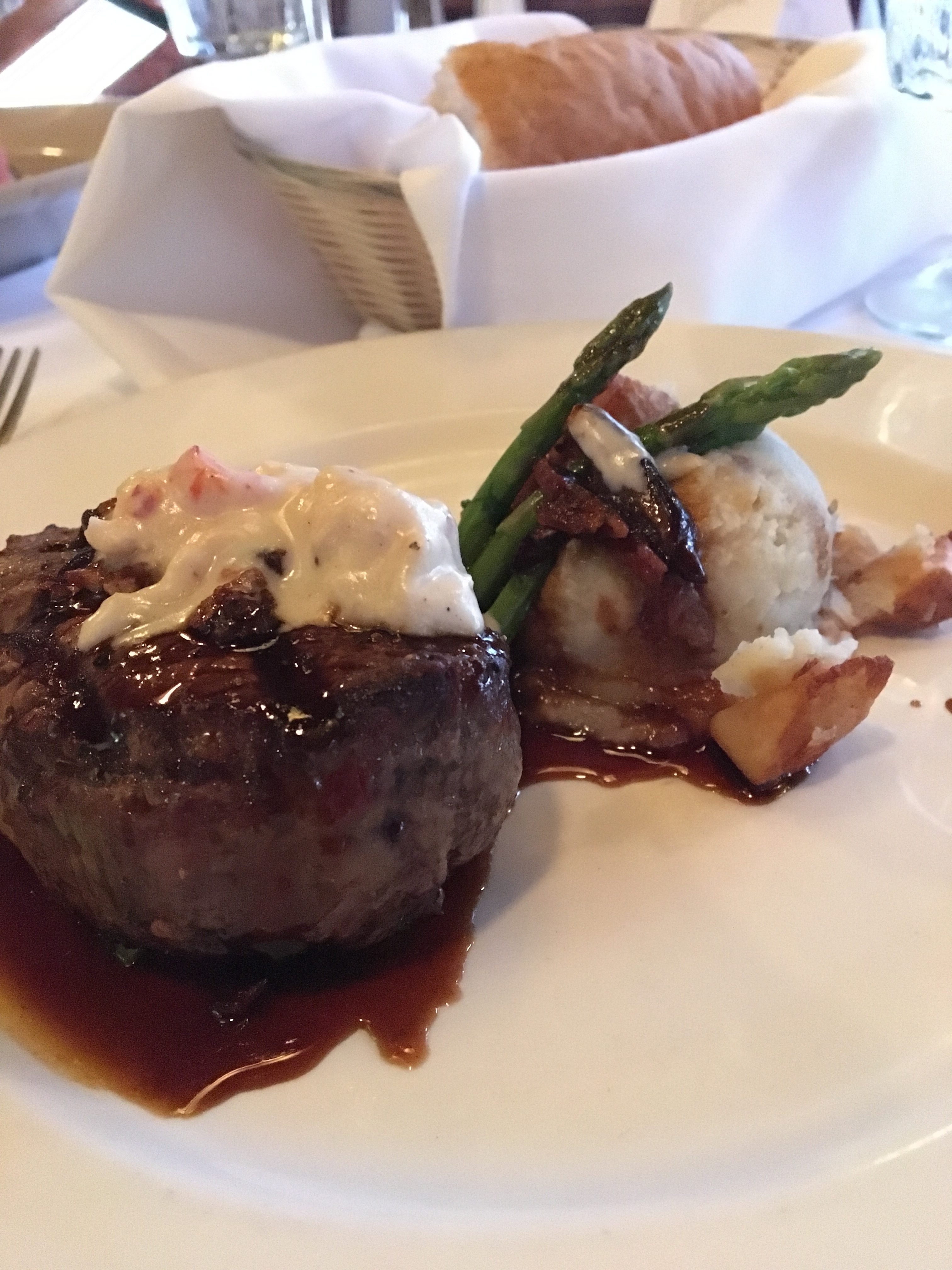 My hubby ordered the Steak Louis. A six-ounce filet mignon stuffed with Louisiana crawfish tails, bacon and cheese, finished with a wild mushroom demi-glace and crawfish mornay sauce served with Brabant mashed potatoes and asparagus.
Superb dish, great presentation, the Steak was flavorful and cooked perfectly. Tender and tasty.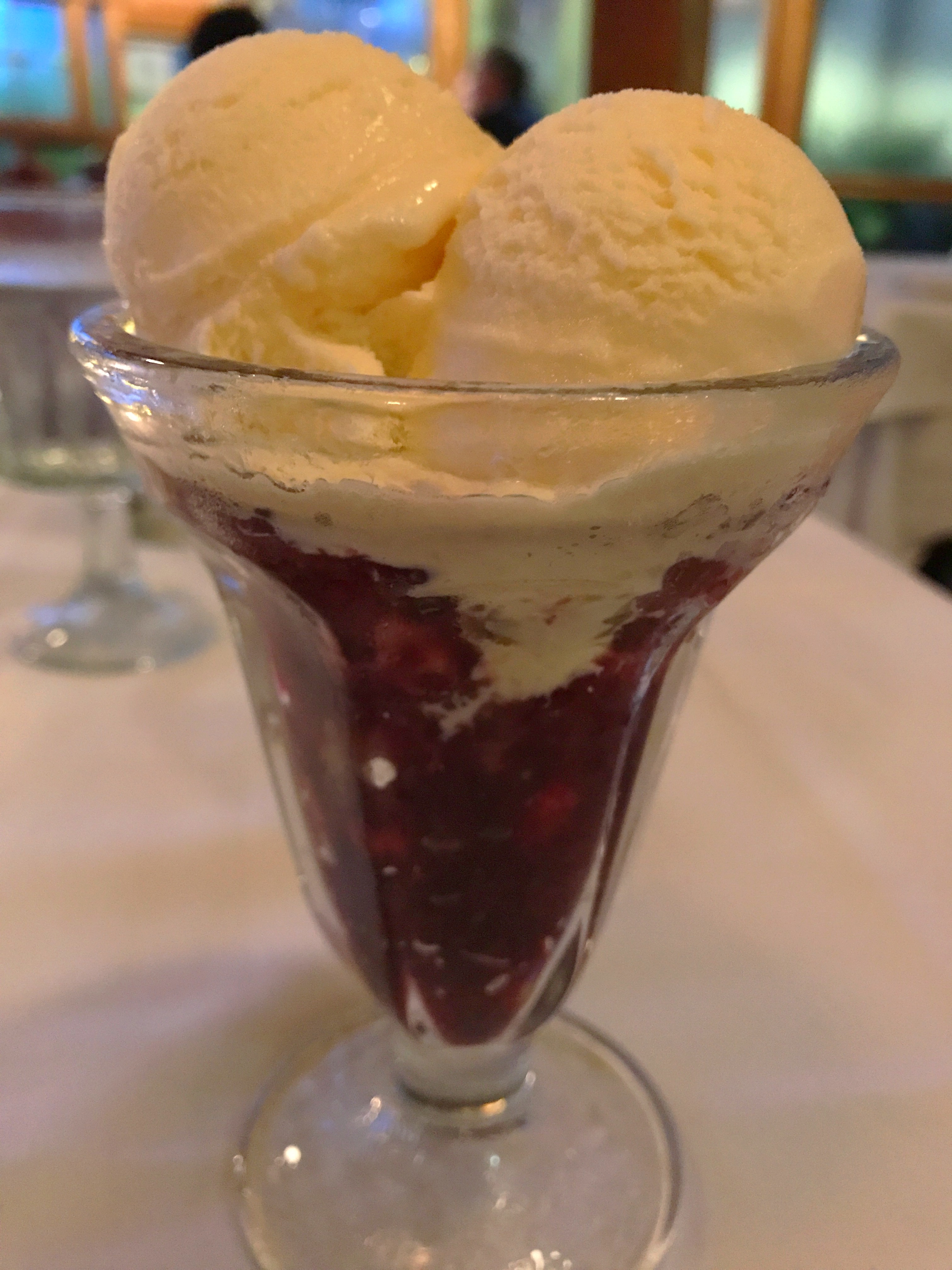 We saved a little room for Dessert. My husband and I decided to share a dessert. I loved that the waitress showed us a Dessert Tray with the daily options. We ordered the Blackberry cobbler with ice cream.
The cobbler was served warm in an Old Fashioned Ice Cream Glass and topped with ice cream. Incredible choice!
A sweet ending to an absolutely perfect night!  It has been a while since we went to dinner at Cafe Vermilionville, but it won't be long before we return. The food was presented perfectly. The dishes were well thought out with flavors that complemented each other.
The service was spot on, our waitress did a great job taking care of us!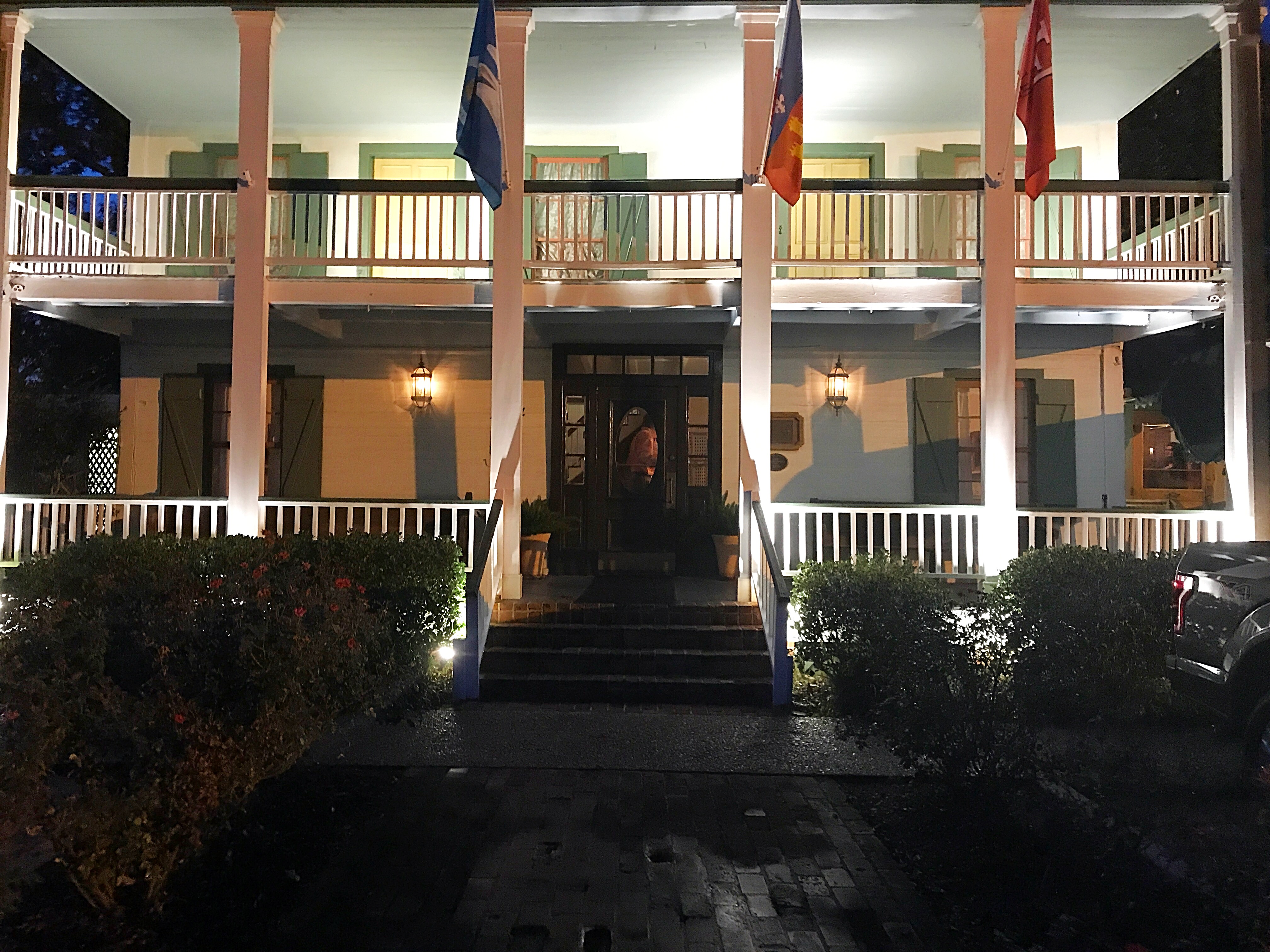 Cafe Vermilionville is located at 1304 West Pinhook Rd, Lafayette, LA 70503. The Hours of operation for lunch are Monday – Friday 11:00 a.m. – 2:00 p.m. and for dinner, Monday – Saturday 5:30 p.m. – 9:00 p.m.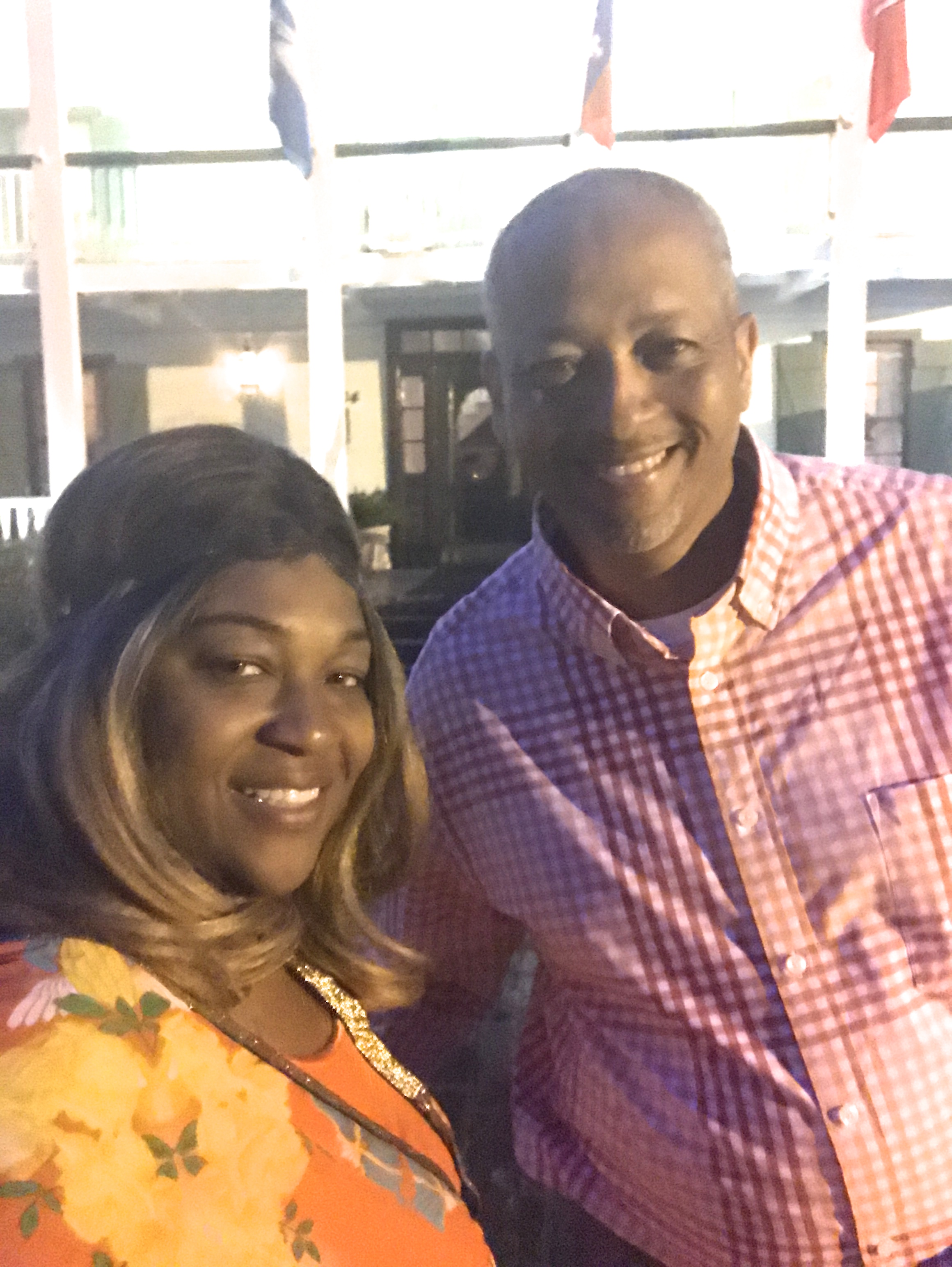 Be sure to tell them that Da'Stylish Foodie sent you!
[bloglovin_button]