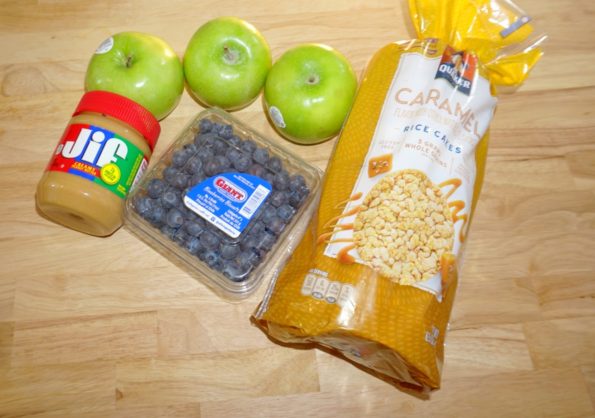 Simple to build your Rice Cake Tower:
Remove Rice Cakes from the package.
Slice the Apples
Rinse Blueberries
Start with Rice cake on the bottom.
Spread peanut butter on top of the rice cake.
Place 3 sliced apples
Add peanut butter on the bottom and top of the next rice cake.
Add apple slices.
Repeat 2 more times.
For the last layer. Smooth peanut butter on top with 2 apple slices and finish with blueberries on top.
Perfect afternoon snack!