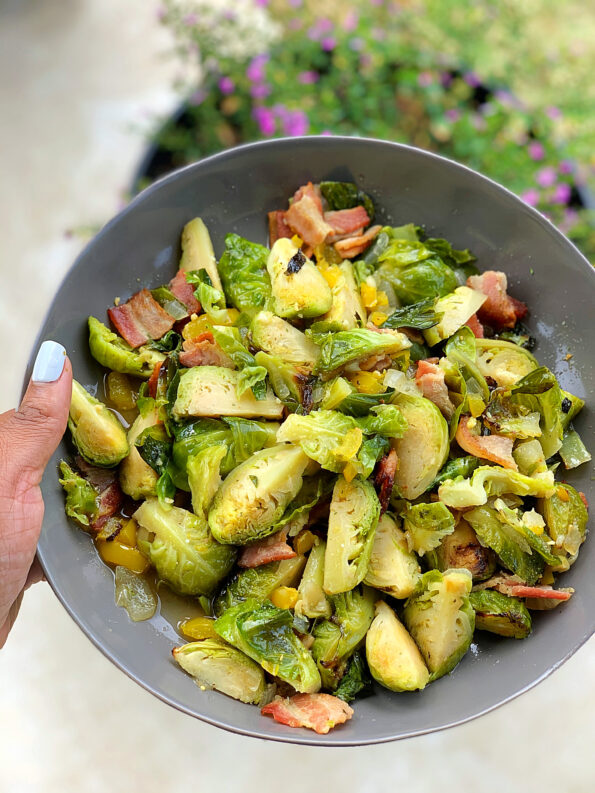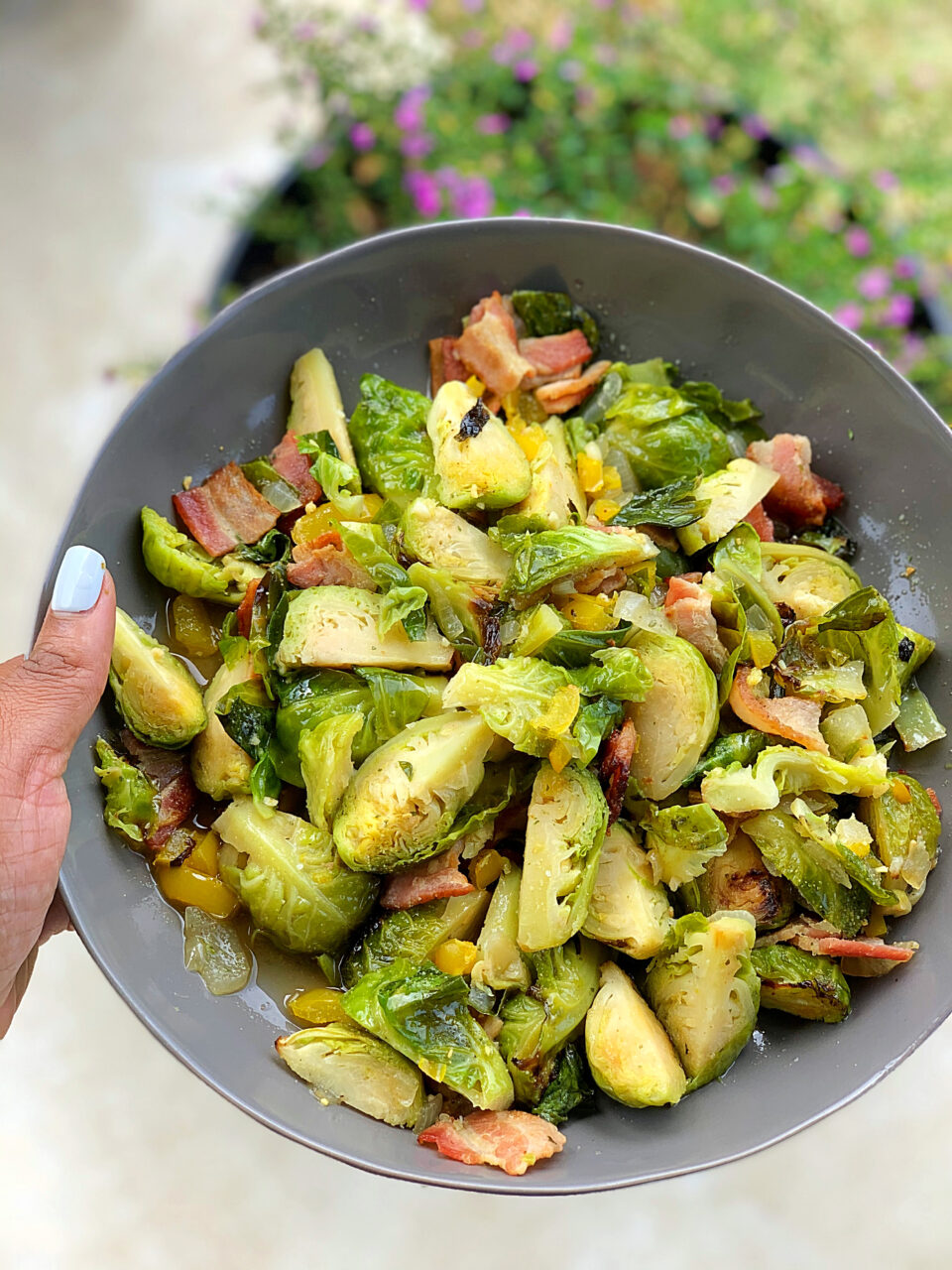 My husband and I have been working hard to try and eat healthy. One of the ways we've switched things up is by adding more vegetables to our diet.
Here is a link to the video of the recipe. But the full recipe is below.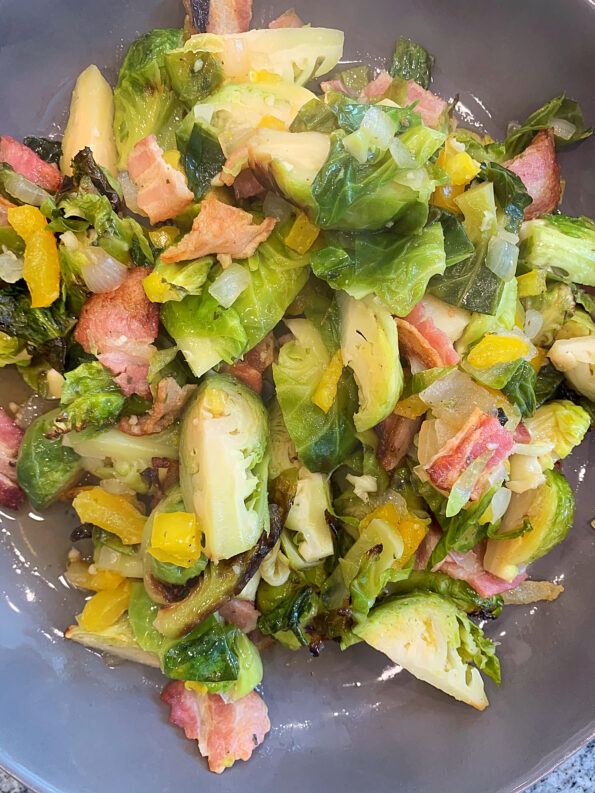 Today's vegetable recipe is my Air Fryer Brussels Sprout.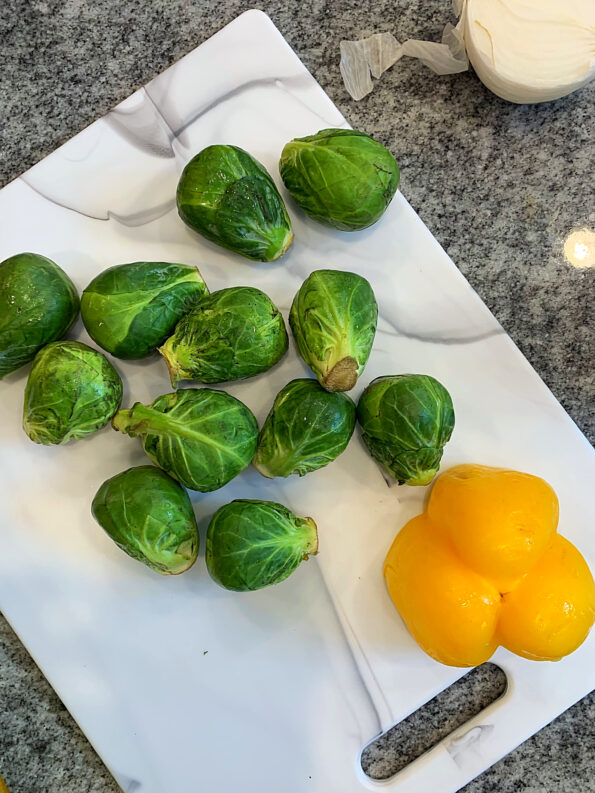 Ingredients:
Lemon (optional)
Cooked Bacon Strips
Bacon Drippings
Water
Kinder's Master Seasoning or Season salt
White Onion
Yellow Bell Pepper
Brussels Sprouts
Aluminum Foil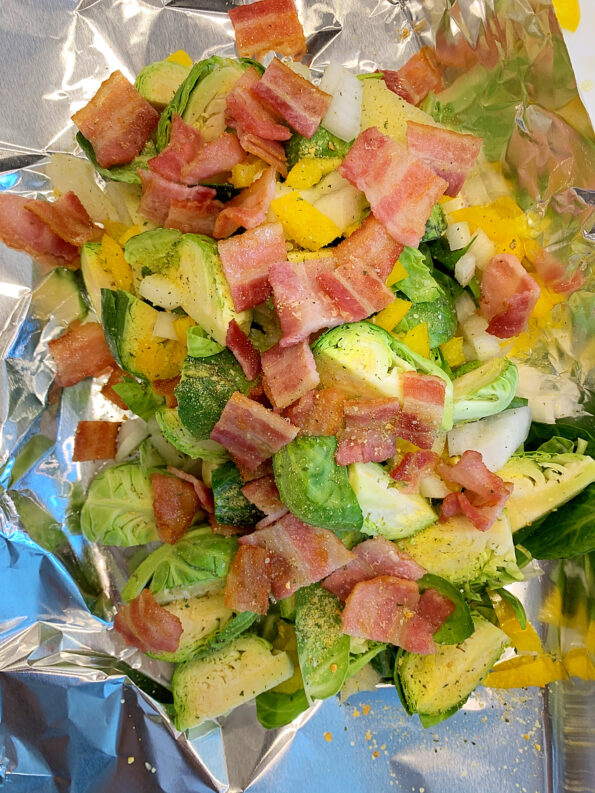 Directions:
Preheat the Air Fryer using the preheat setting.
Cook your bacon in a skillet or Broil in the oven. I used my Convection oven, placed the bacon on a sheet pan. Broiled for 6 minutes. Flipping halfway through.
Drain bacon on a paper towel.
Keep bacon drippings for use later in this recipe.
Remove the ends of the Brussels Sprouts. Then Cut the Brussels Sprouts in half, then in half again on both long ways.
Tear a big piece of Aluminum foil. Add the Brussels Sprouts on top.
Add Onions and Bell Peppers.
Season generously with Kinder's Master Salt. Stir.
Cut the cooked bacon strips into bite size pieces.
Pour the bacon drippings over the top.
Fold the aluminum foil like a little package. Before sealing add the water. Close tight for steaming.
Place the package in the Air Fryer. Close the Air Fryer.
Set the Air Fryer for 400 degrees at 20 – 25 minutes.
Stir the Brussels halfway through the cooking process. Continue cooking.
Pour in a bowl.
Finish with the juice of a wedge of lemon and salt. This step is optional. I would taste it first and add the salt and lemon if necessary. The lemon will balance the flavors. But I know some people might not want it with the lemon.
Enjoy.