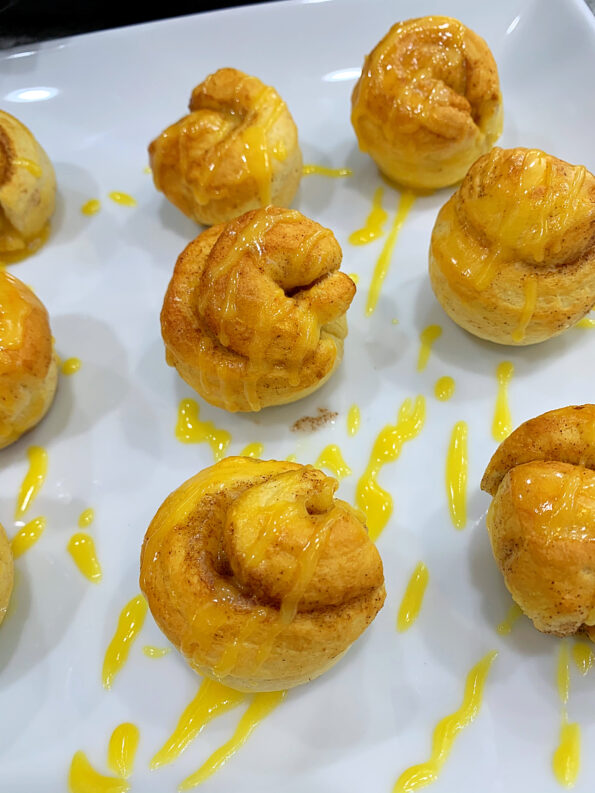 These cute Mini Orange Rolls were so delicious. The perfect dessert or breakfast that can be served with fruit, eggs and bacon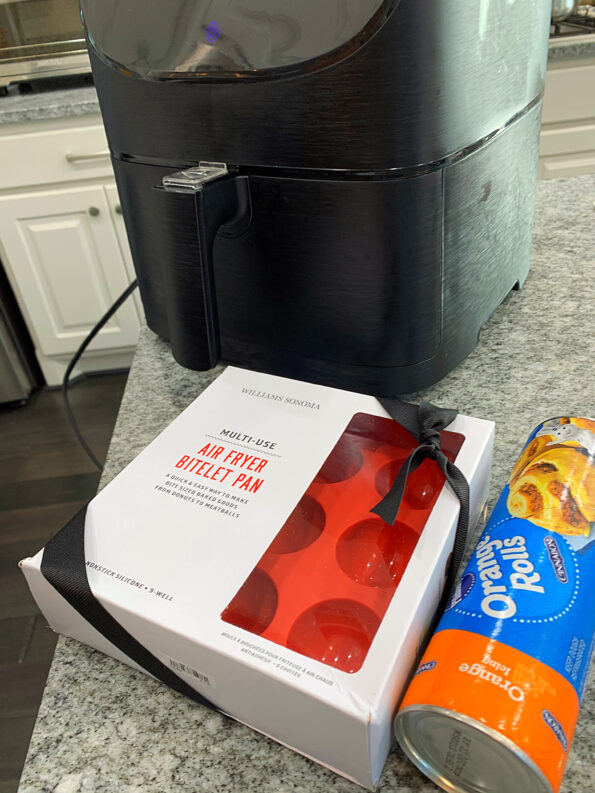 Ingredients:
Can of Orange Rolls from Pillsbury
Air Fryer Bitelet Pan
Pam Spray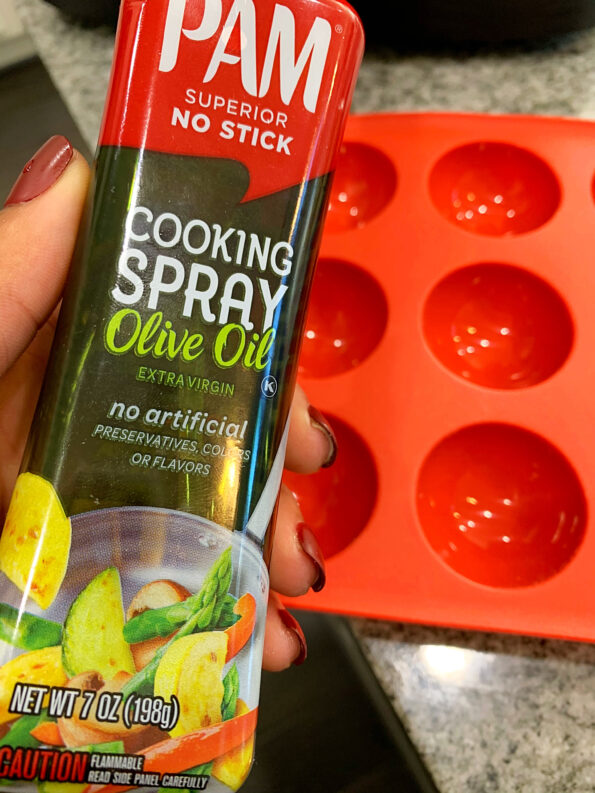 Directions:
Preheat the air fryer
Spray the Bitelet Pan with Pam Olive Oil Spray.
Open the can of cinnamon rolls.
Separate the rolls.
Cut the cinnamon rolls in half.
Take the ends and bring the ends together.
Place in the Bitelet Pan.
Press the Bread setting on the Air Fryer bake at 320 degrees for 4 – 5 minutes.
Carefully Remove the pan from the Air Fryer.
I heated my Orange Icing a little in the microwave in a microwave safe bowl.
Drizzle the icing over the top.
Serve while hot.
Enjoy!!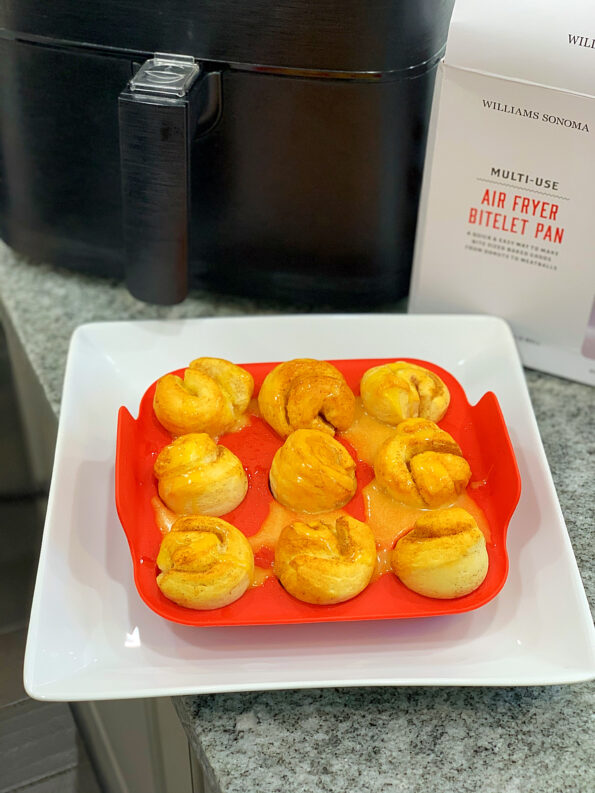 These would make a great breakfast for Thanksgiving morning. Chop up some cooked cranberries to make it festive and garnish with mint.