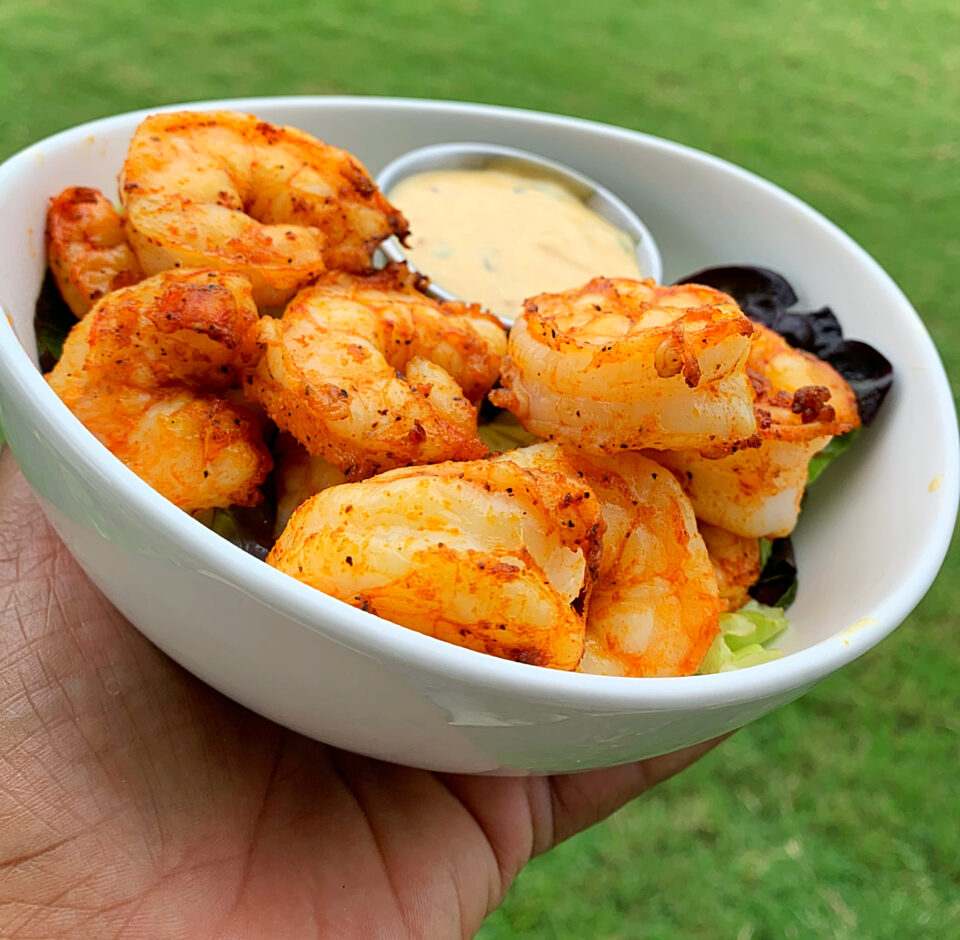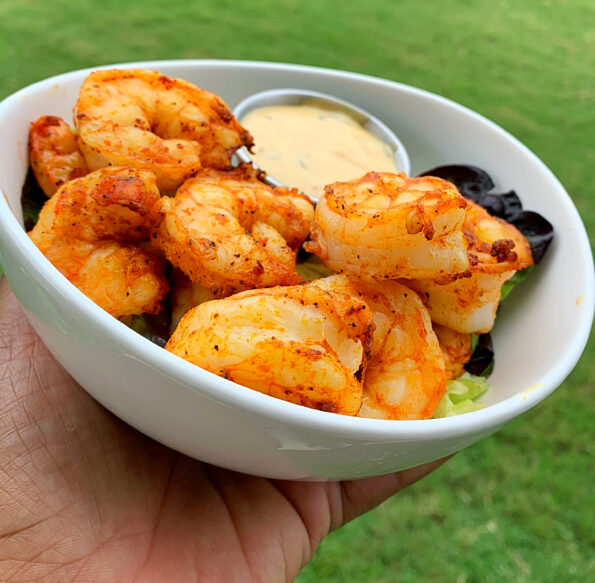 This Simple Air Fryer Shrimp recipe paired perfectly on a Pretzel bun with my Tarragon Aioli.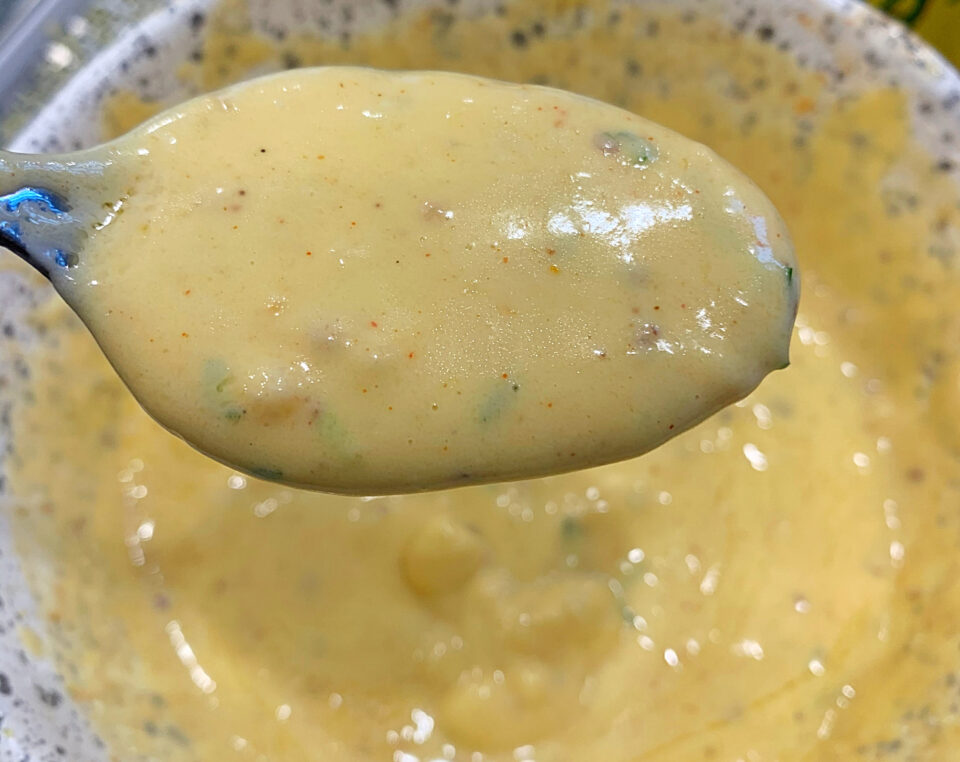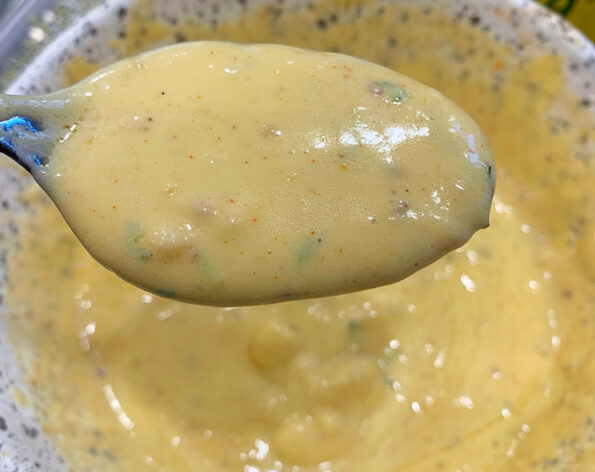 The Tarragon Aioli recipe will be coming soon. Just use whatever aioli you like or just mayo.
Air Fryer Shrimp is an easy meal to do for your family.

Print Recipe
Air Fryer Shrimp
Yum
Air Fryer Shrimp with Tarragon Aioli. Also served on a Pretzel Bun.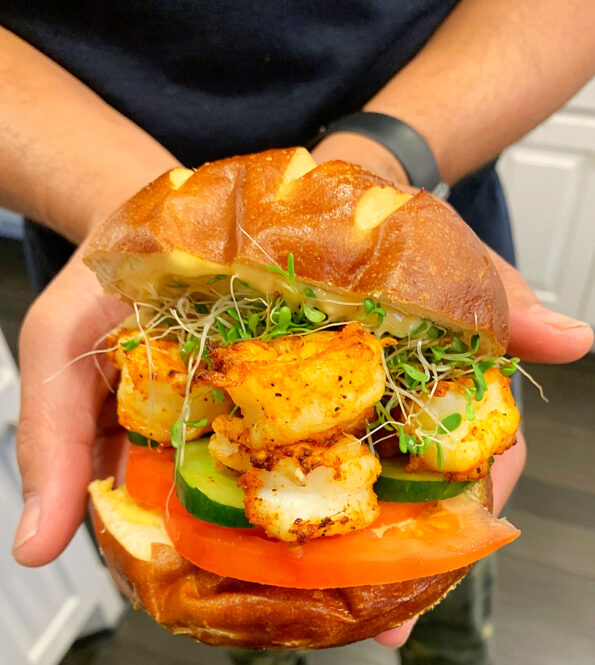 Air Fryer Shrimp is something that can be paired with a Salad, Baked potato or a yummy Shrimp Sandwich.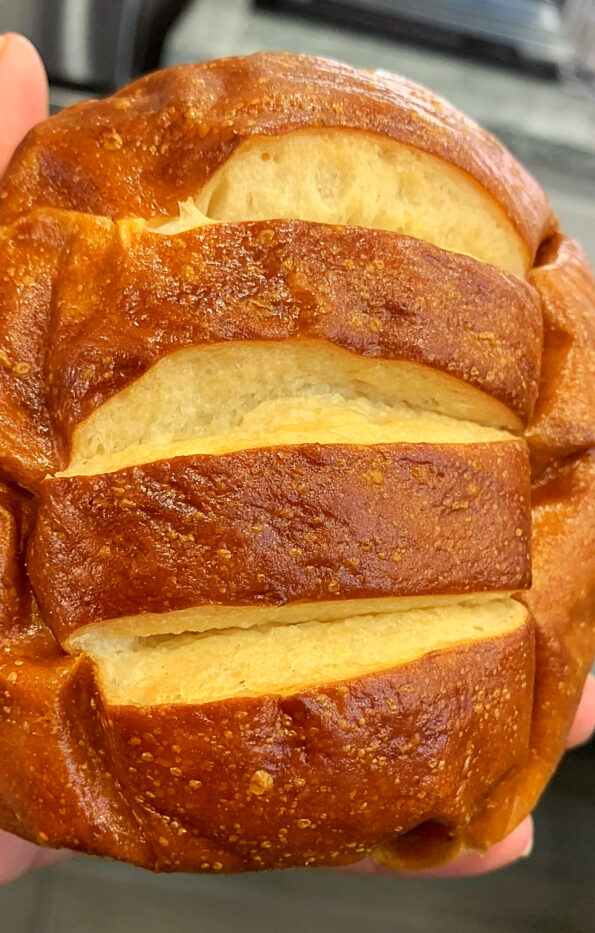 I created a Pretzel Shrimp Sandwich. This sandwich was a hit at my house with my entire family. My grandma was impressed with this sandwich.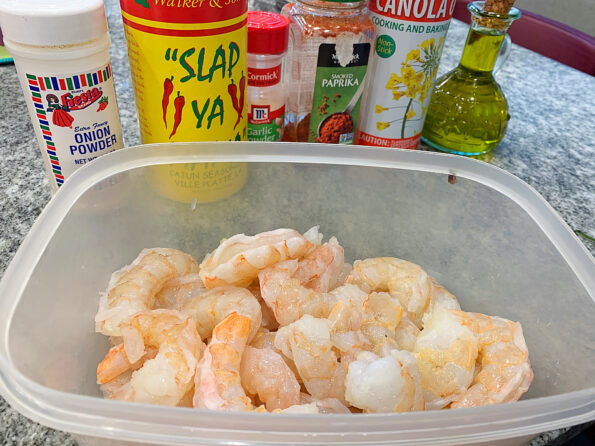 Air Fryer Shrimp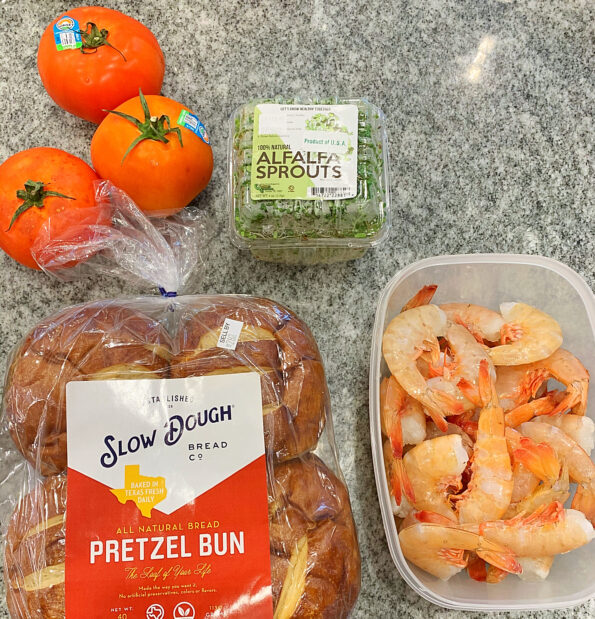 Ingredients:
Peeled and deveined Fresh Shrimp (medium)
Aioli of choice (I used a tarragon aioli) recipe is still in development
Sprouts
Pretzel Buns
Tomatoes
Slap Ya Mama
Onion Powder
Garlic Powder
Smoked Paprika
Mini Cucumbers
Pam Non-stick Spray
Pam Cooking Spray Olive Oil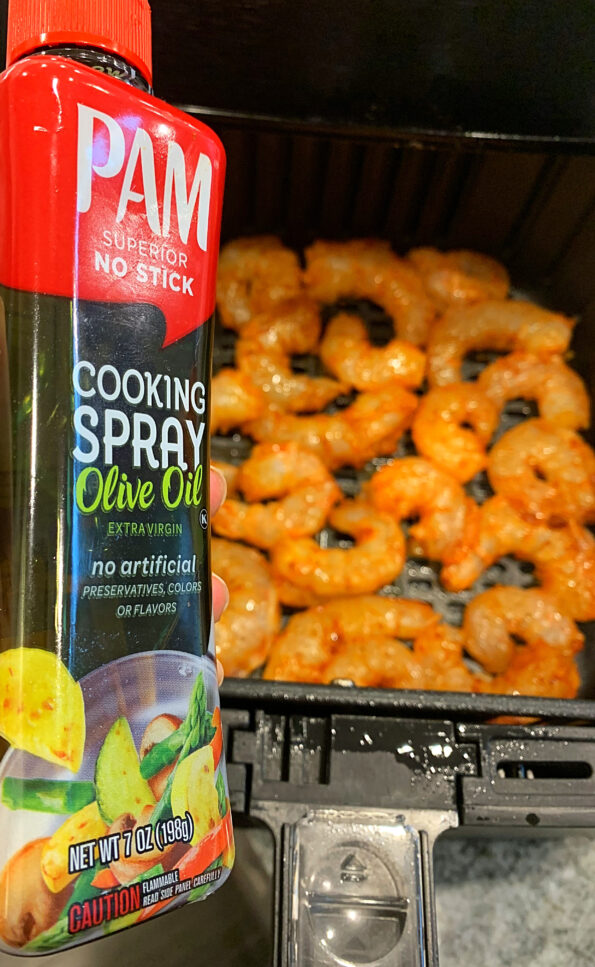 Directions:
Peel and devein the shrimp.
Rinse and pat dry.
Season the shrimp with Slap Ya Mama, Onion powder, garlic powder and smoked paprika. Set aside.
Preheat the Air fryer.
Prepare tomatoes and cucumbers. Set aside.
Spray Air Fryer with Pam Spray.
Add Shrimp to Air Fryer.
Spray with Pam Olive Oil Spray.
Press the shrimp Icon on the Air Fryer. Set the temperature at 400 degrees for 8 minutes. Flip half way through the cooking process.
Time to build the sandwich. Heat the pretzel bun in the oven or toaster oven for a few minutes.
Spread the aioli on the top and bottom bun, add tomatoes to the bottom bun, then the cucumbers, pile on the shrimp, top with Sprouts and finally the Pretzel bun!
Enjoy!