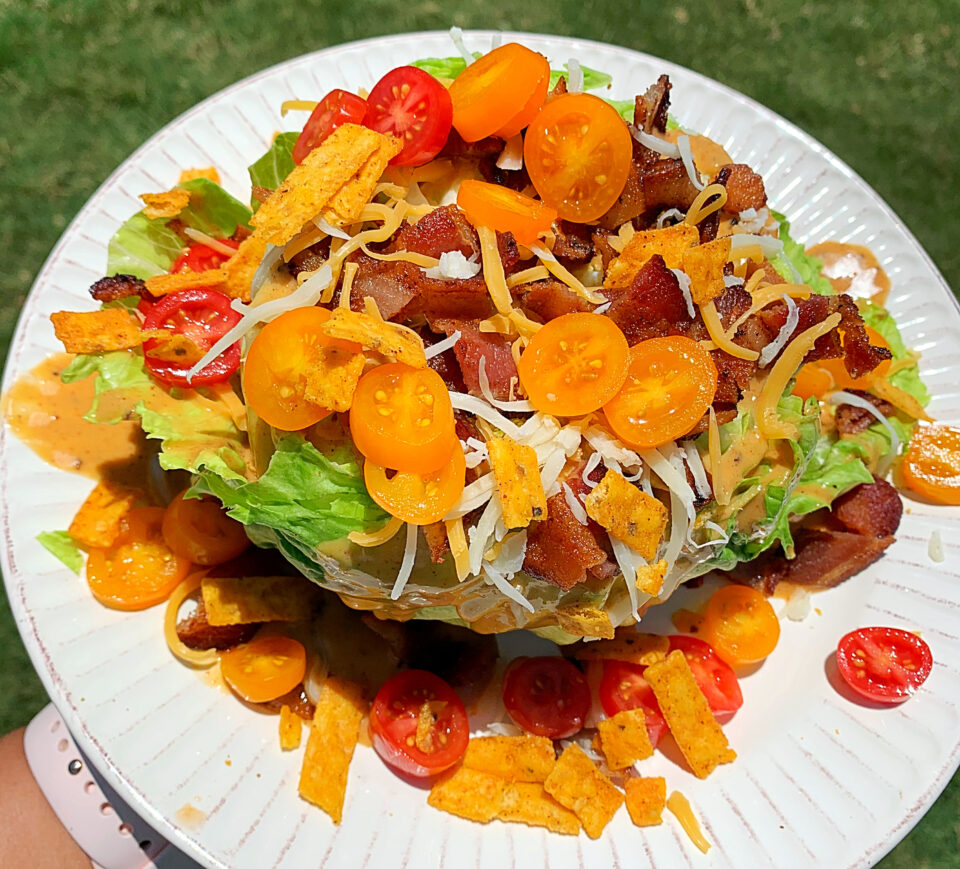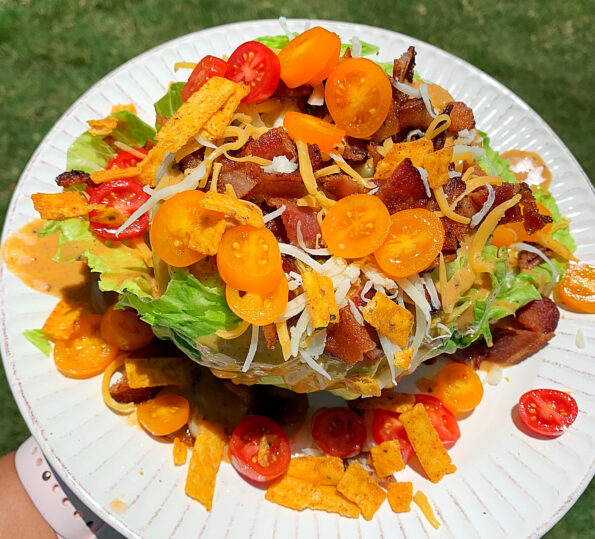 Bacon always makes everything better. This bacon was the perfect addition to this Wedge Salad.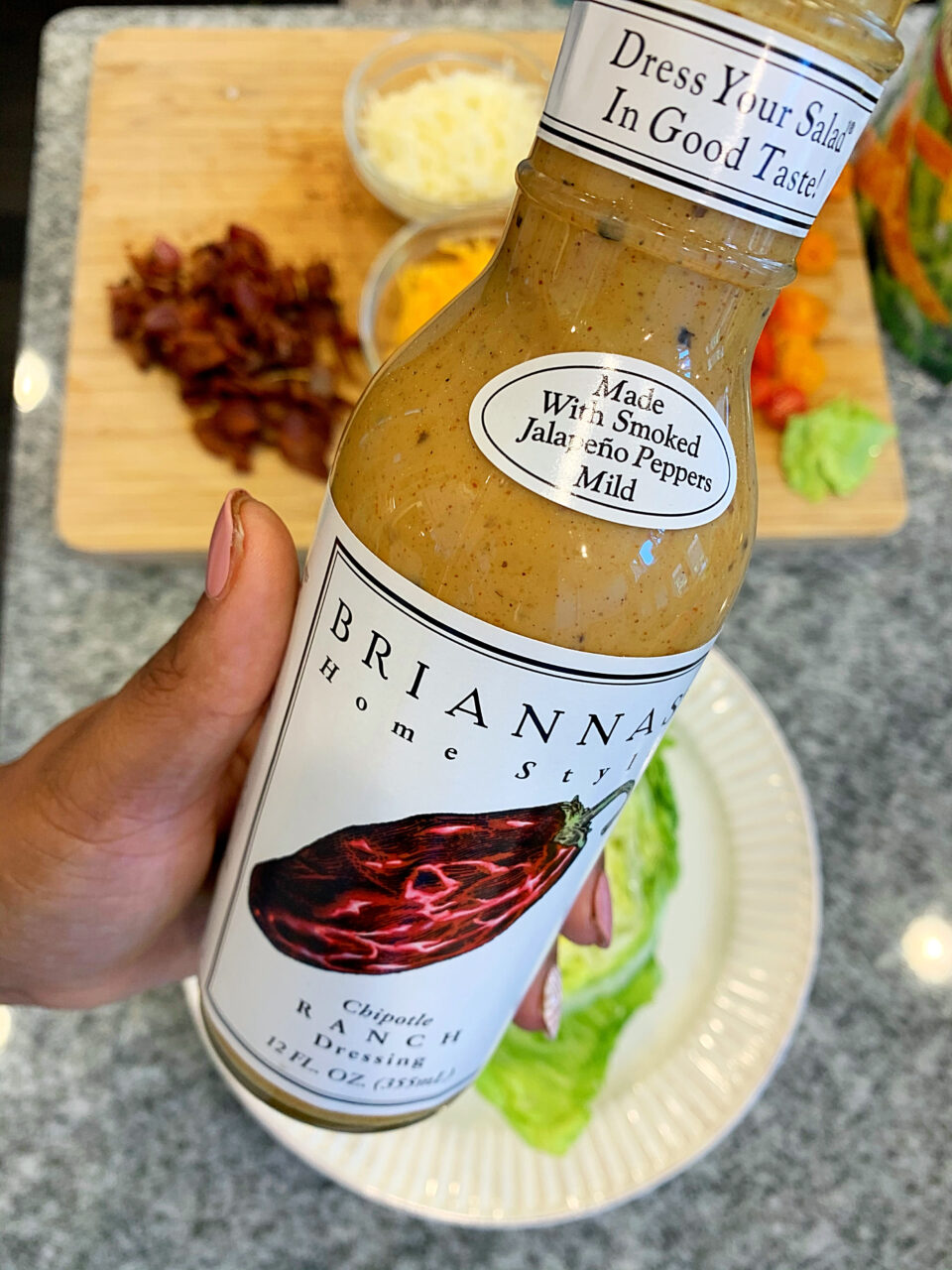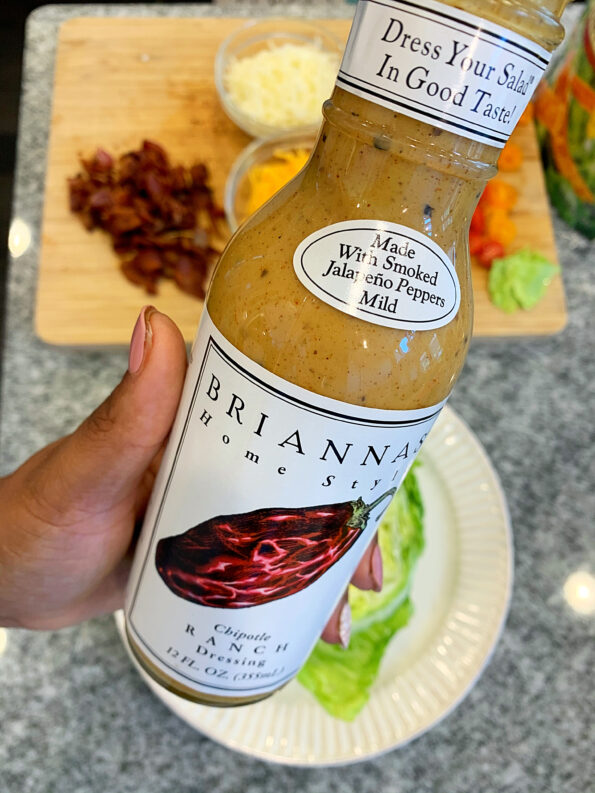 The idea of this salad all started with a Chipotle Cheddar Dressing.

Print Recipe
Bacon Wedge Salad
Yum
Bacon Wedge Salad is a yummy option for lunch. But it can also be a delicious side salad to pair with Steaks, Grilled Chicken or your protein of choice.
Bacon Wedge Salad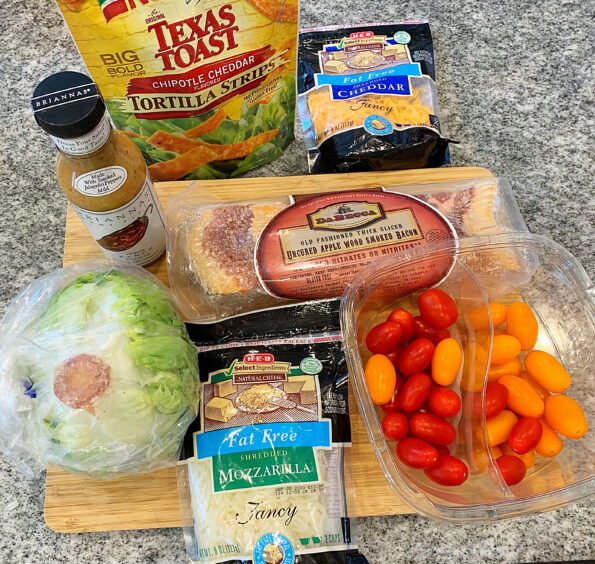 Ingredients:
Texas Toast Chipotle Cheddar Tortilla Strips
Shredded Mozzarella Cheese
Shredded Cheddar Cheese
Thick Cut Apple wood Smoked Bacon
Head of Lettuce
Chipotle Cheddar Ranch Dressing
Cherry Tomatoes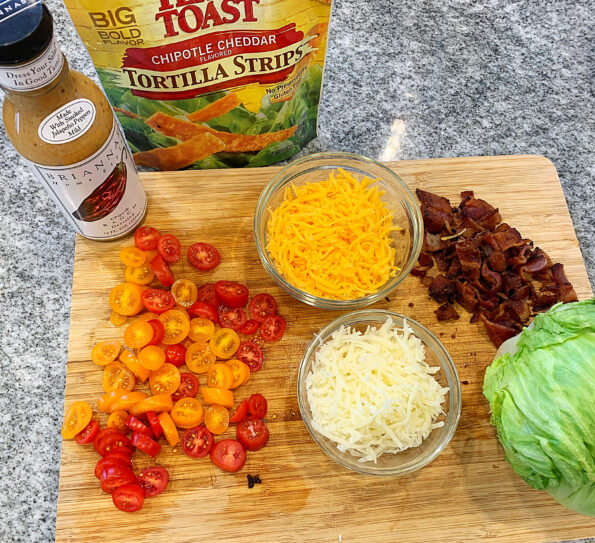 Directions:
Fry the bacon in a skillet. Drain the bacon on the paper towel.
Cut the bacon into bite size pieces. Set aside.
Rinse the tomatoes.
Slice the tomatoes
Cut off the butt end of the head of lettuce.
Drizzle a generous amount of dressing on top of the lettuce.
Top with a generous amount of Bacon, Shredded cheeses and tomatoes.
Finish with Tortilla Strips.
Enjoy.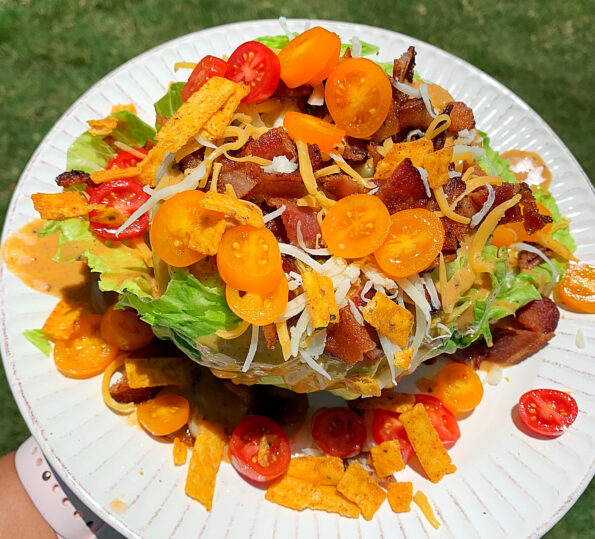 Want to share it no worries, the perfect side salad to pair with a Steak, Grilled Chicken or Ribs.