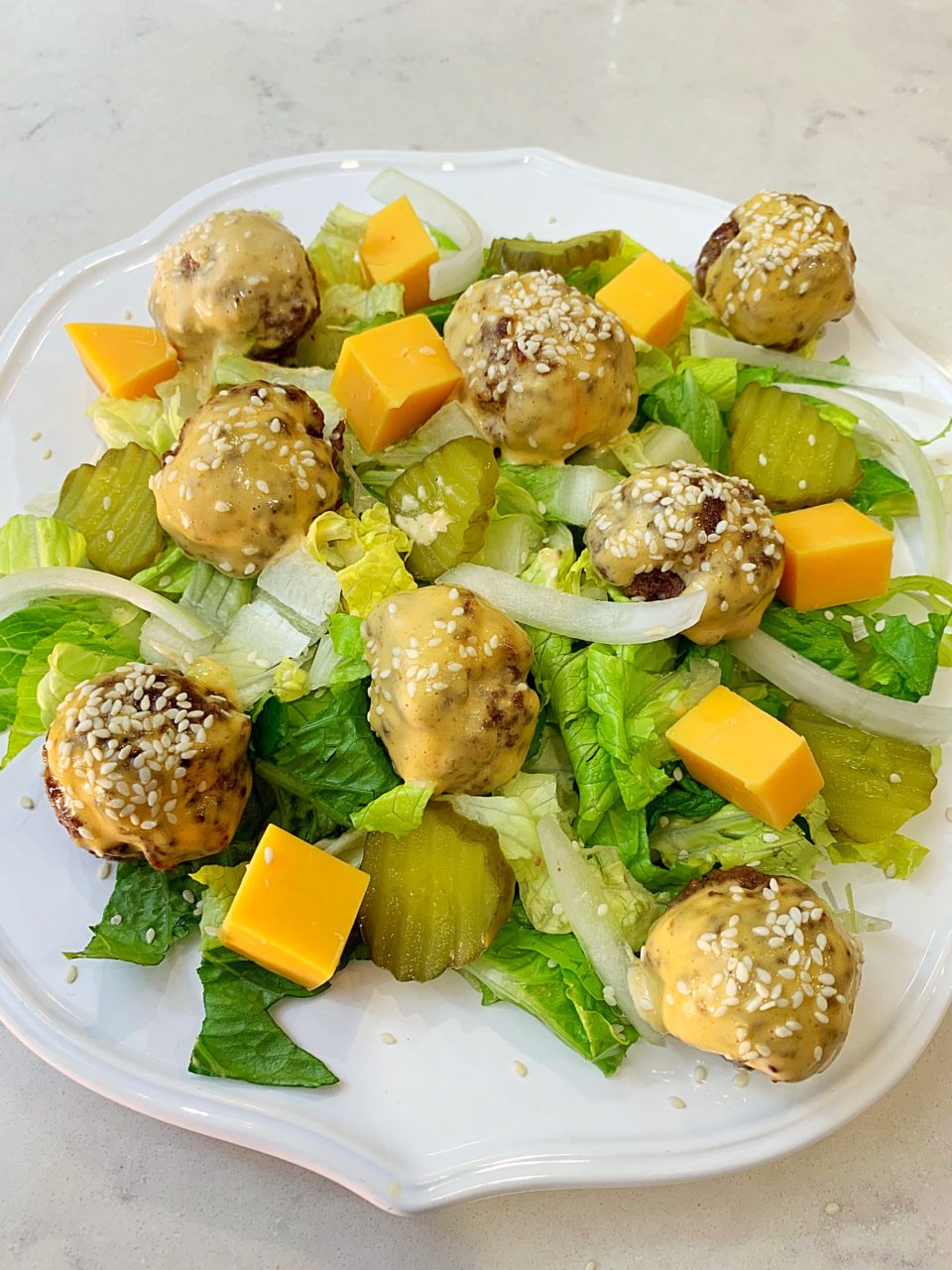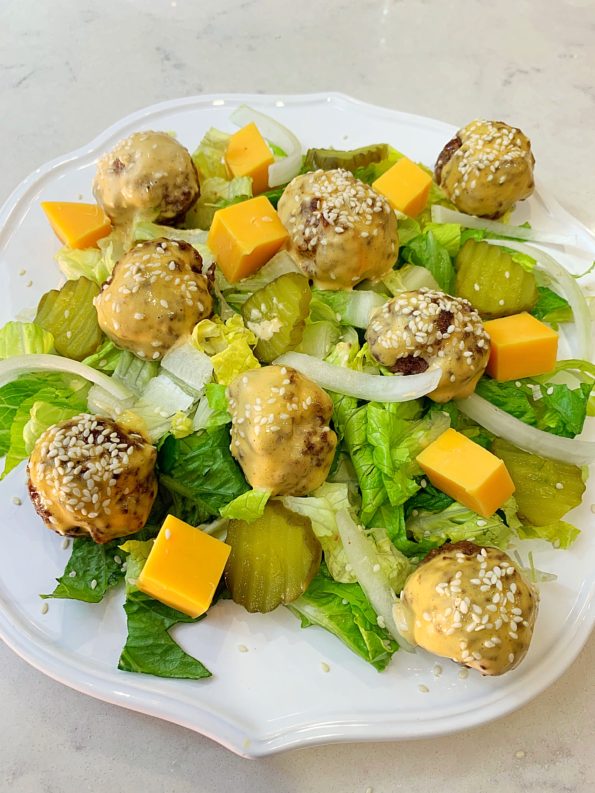 A Big Mac Burger from McDonald's is one of the most popular burgers among the Fast Food Industry.  But as much as many of us love hamburgers, many of us try to refrain from eating burgers often, me included.
I had a taste for a Big Mac Burger but instead of giving in to the temptation, I decided to create a Big Mac inspired Salad.  Giving you all of the things you love about a Big Mac minus the burger buns.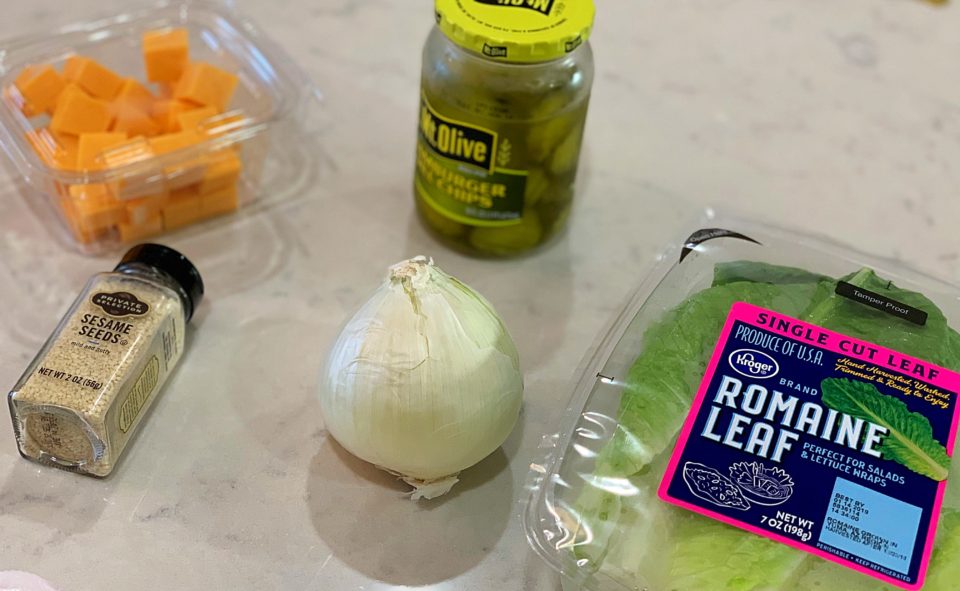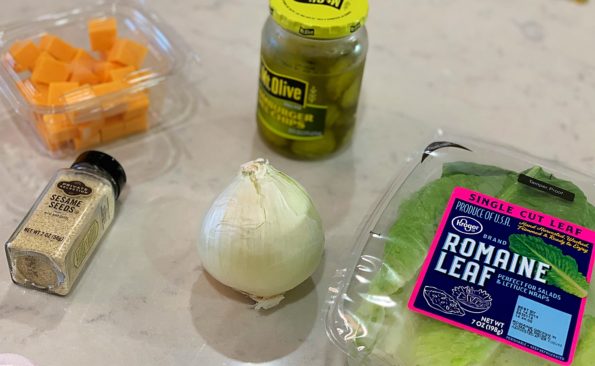 A few simple ingredients for this yummy Big Mac Salad.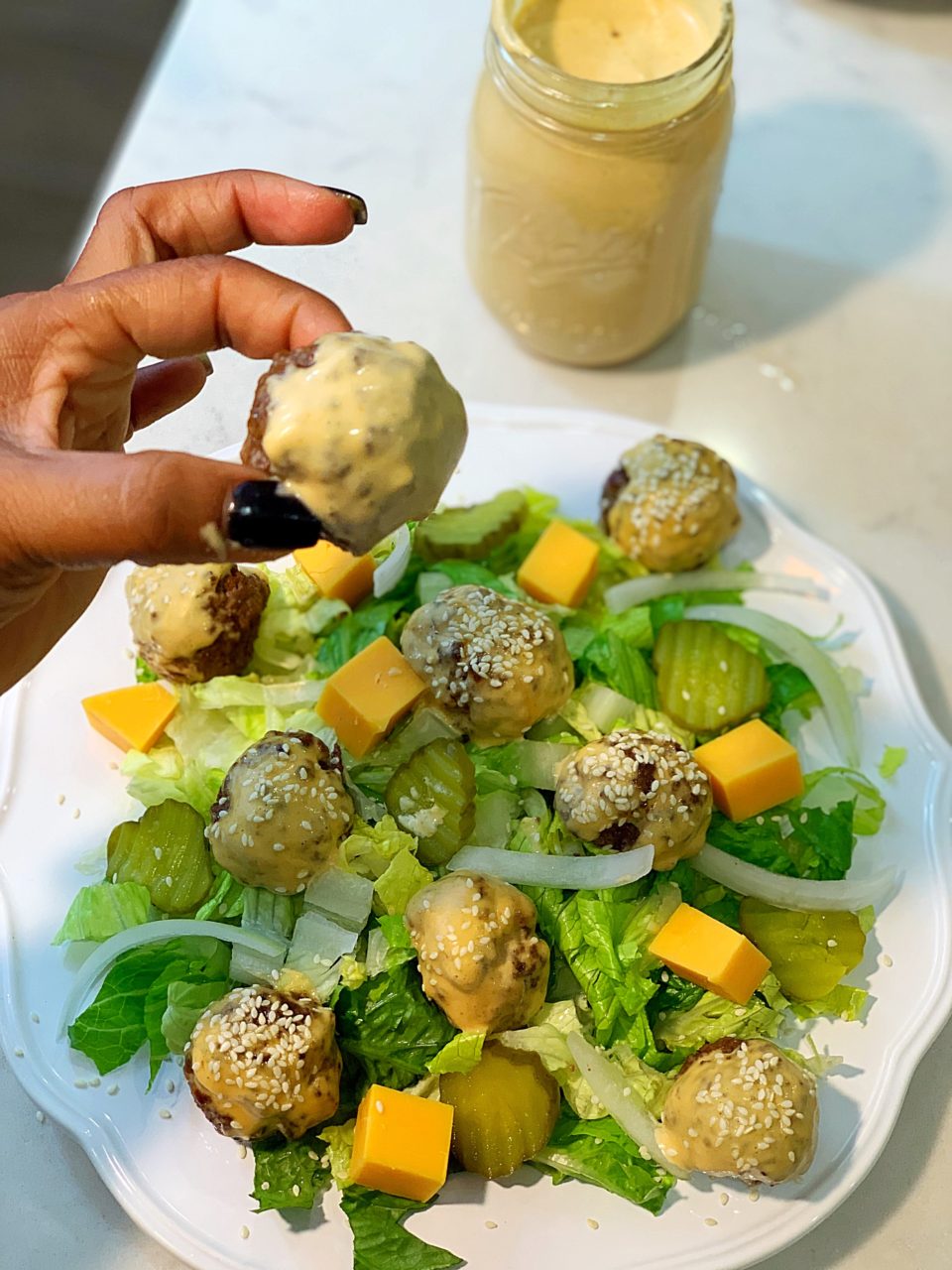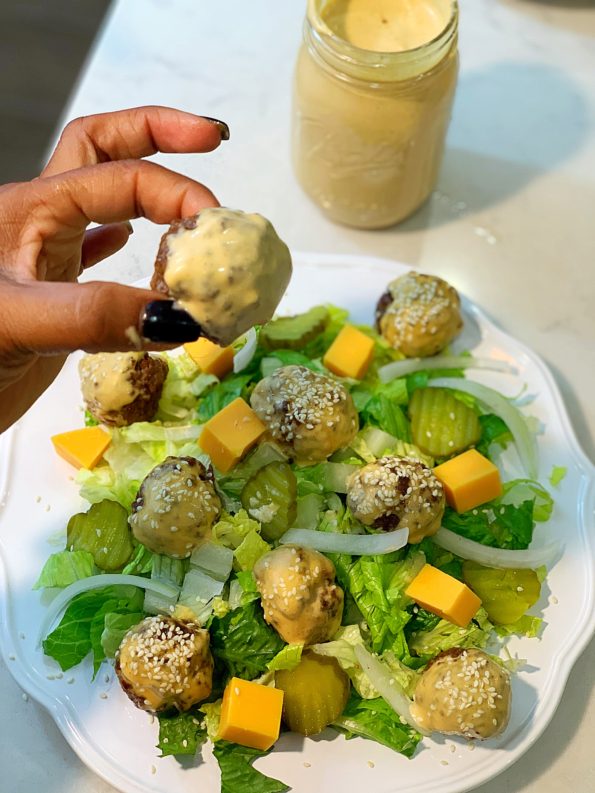 Print Recipe
Big Mac Inspired Salad
Yum
Who doesn't love a Big Mac? This is a Big Mac inspired salad.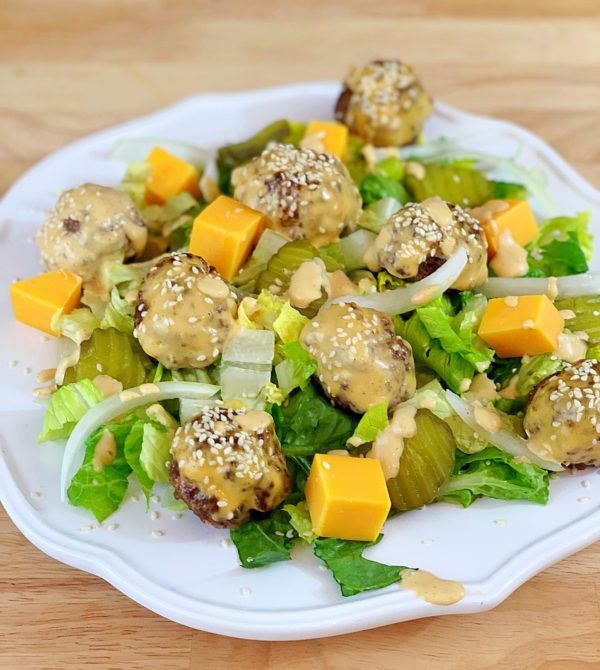 | | |
| --- | --- |
| | |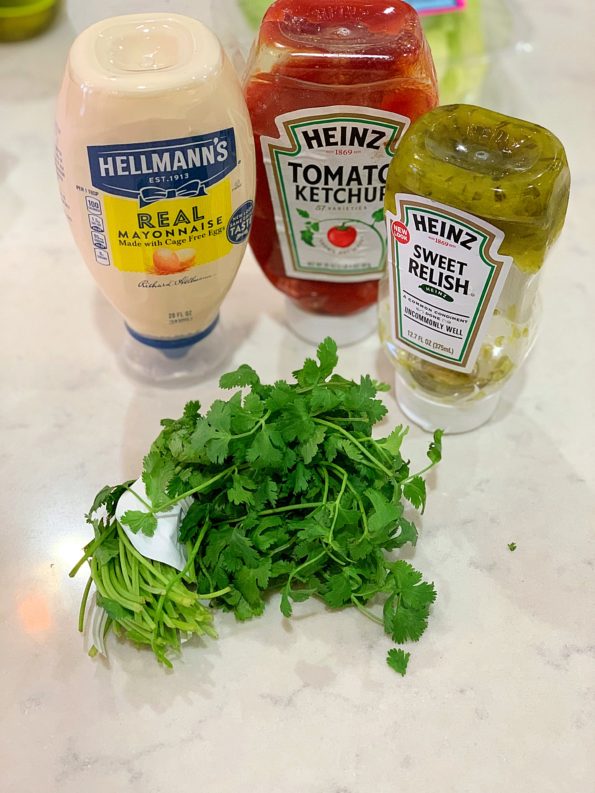 Ingredients for the Dressing:
Mayo
Ketchup
Sweet Relish
White Vinegar
Cilantro
Salt
Pepper
Directions:
Add all ingredients for the dressing to the blender.
My blender has a feature for dressings so I chose that and it blended all ingredients together.
Pour into a mason jar or jar with lid.
Refrigerate until ready to serve.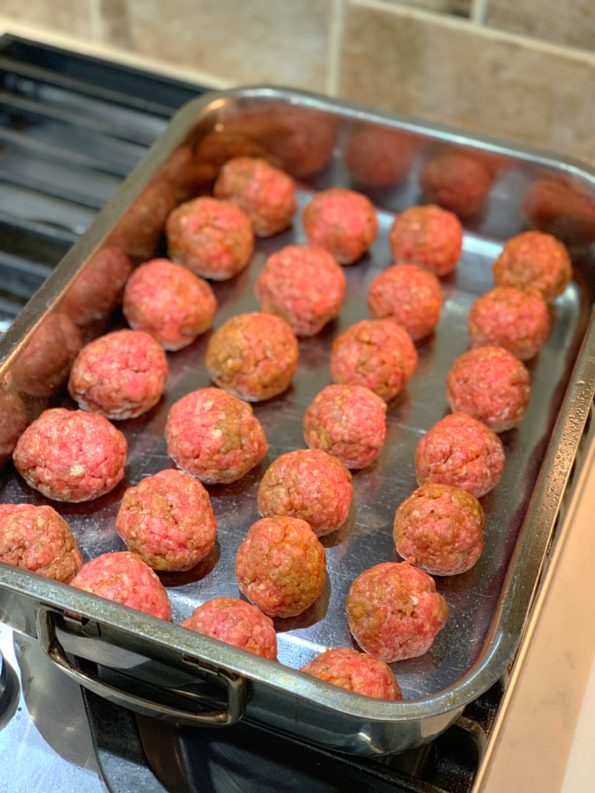 Ingredients for Meatballs:
Angus Beef
Paprika
Slap Ya Mama or seasoning of choice
Onion Powder
Garlic Powder
Worcestershire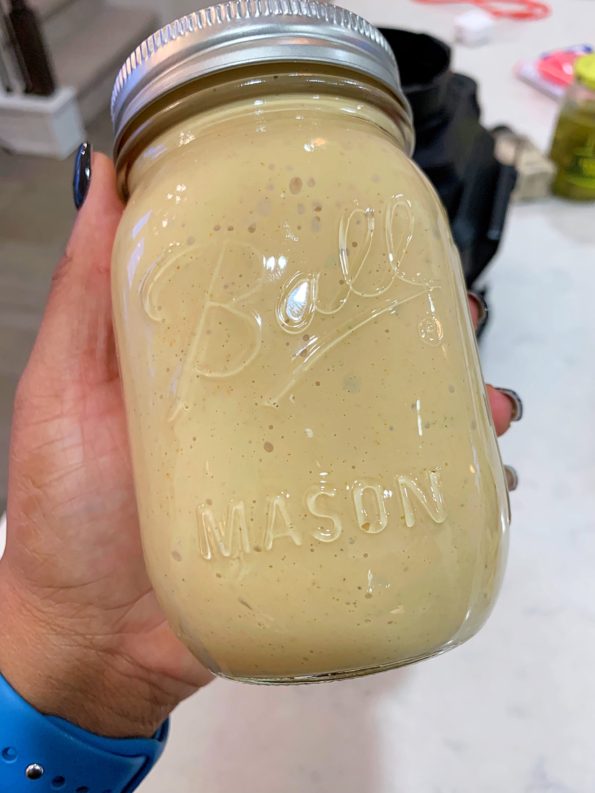 Directions for meatballs:
Add Ground meat in a bowl and season with Slap Ya Mama or season salt. Season Generously.
Add Garlic Powder.
Add Onion Powder.
Add Paprika.
Add Cilantro.
Mix well together.
Make small - medium bite size meatballs.
Add meatballs to a non-stick pan.
Broil meatballs in a 550 degree oven for 13-18 minutes depending on size.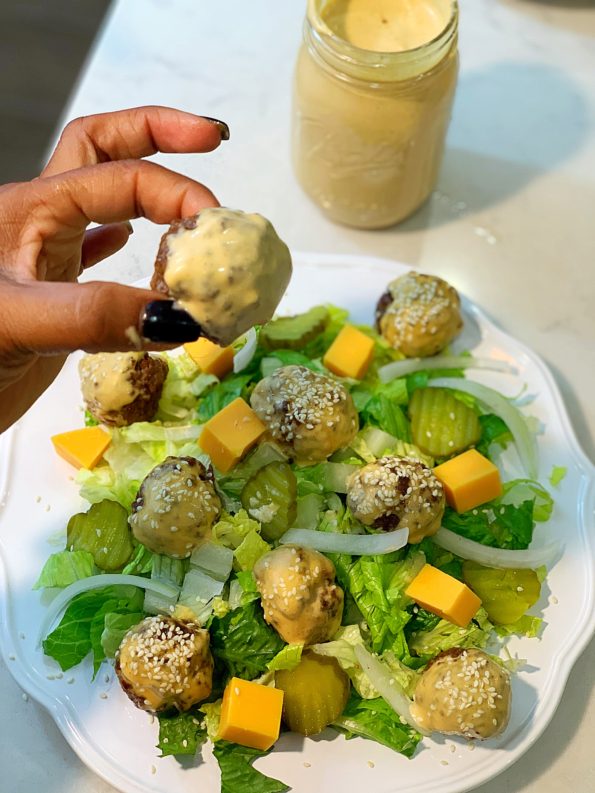 Build Salad:
Remove dressing from the refrigerator. Shake. Put aside.
Layer bowl or plate with shredded romaine lettuce or lettuce of choice.
Dip Meatballs in Dressing.
Top Meatballs with sesame seeds.
Add Sliced pickles.
Add Cubed Cheddar cheese.
Add Slivers of White onions.
Drizzle additional dressing on the salad if needed.