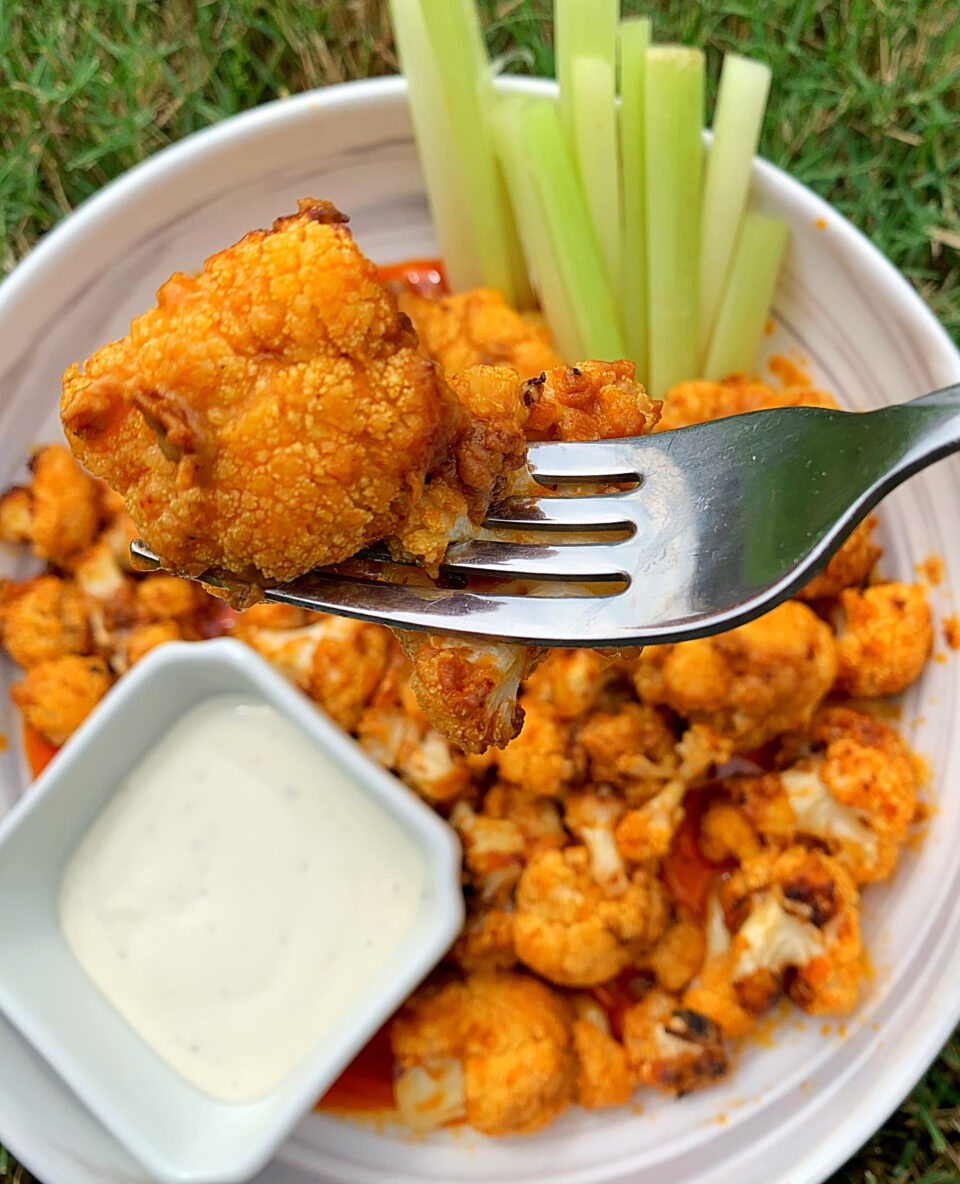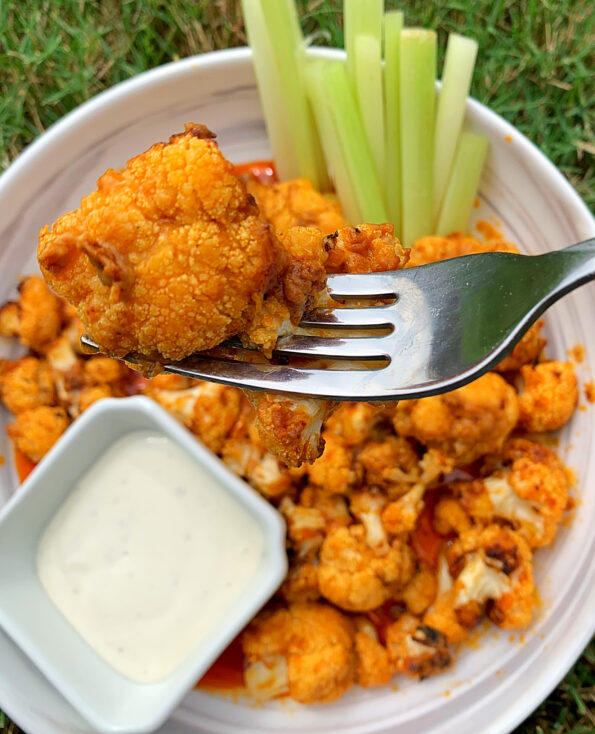 This recipe is for my Healthy Followers who have been asking for Healthy Game Day Eats.

Print Recipe
Buffalo Cauliflower Bites
Yum
Healthy Game Day Eats don't have to be boring. Here is a flavorful, healthy, appetizer for Game Day. My Air Fryer Buffalo Cauliflower Bites.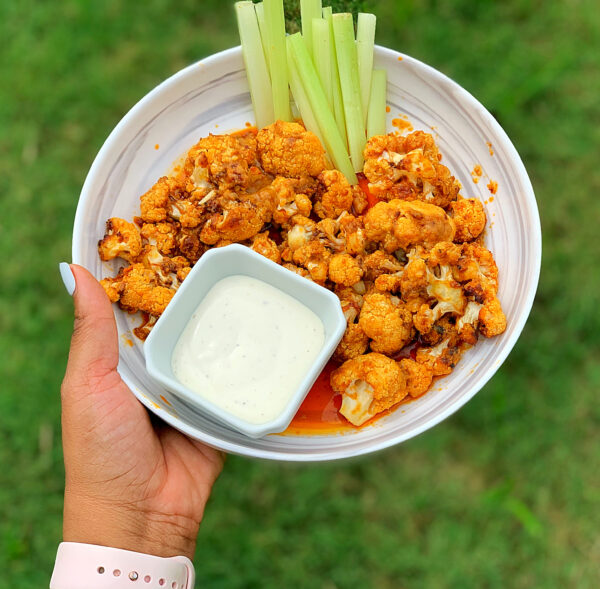 | | |
| --- | --- |
| | |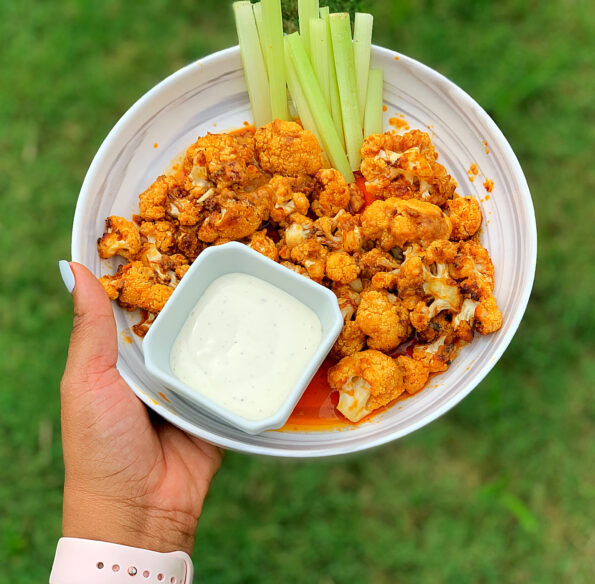 Buffalo Cauliflower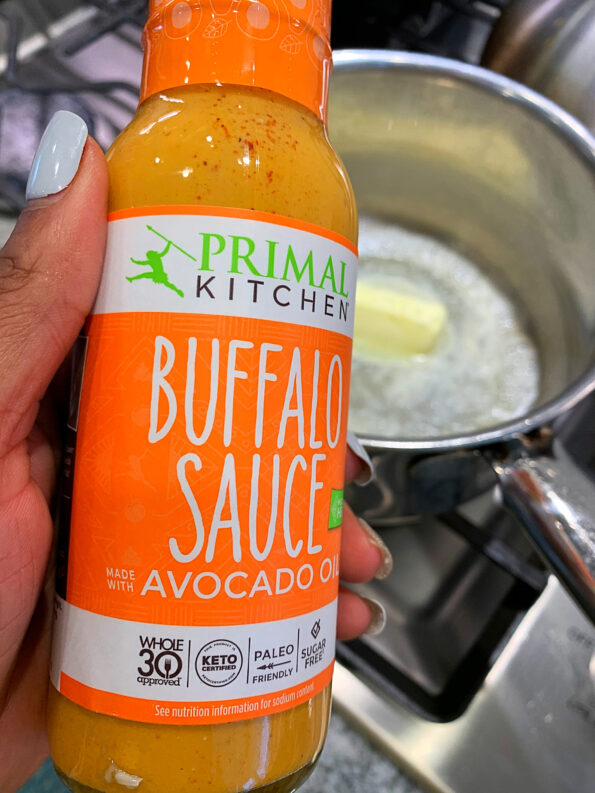 Ingredients:
Primal Kitchen Buffalo Sauce
Land O'Lakes Butter
Celery Stalks
Ranch Dressing
Garlic Powder
Smoked Paprika
Head of Cauliflower
Olive Oil Spray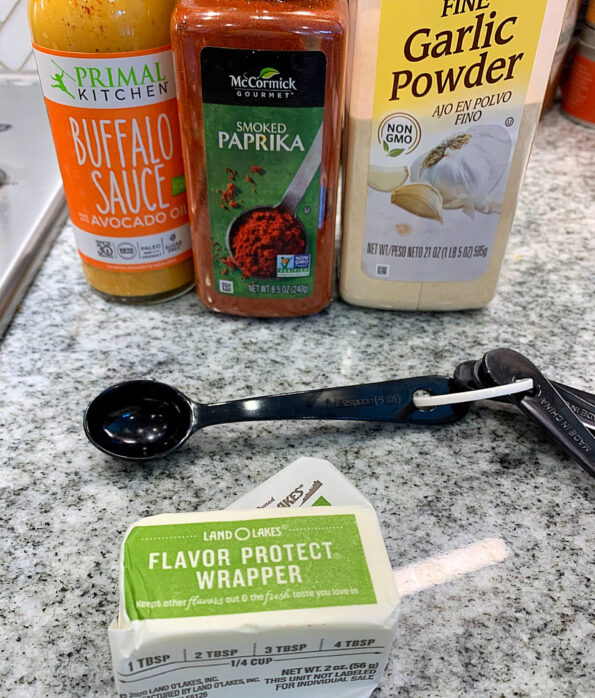 Directions:
Cut the cauliflower into bite size pieces or florets.
Preheat the Air Fryer.
Melt the butter in a sauce pan.
Add the Buffalo sauce to the sauce pan.
Add the Smoked Paprika. Stir.
Add the Garlic Powder. Stir.
Toss the cauliflower in with the sauce. Stir until the cauliflower is coated in the sauce.   * I used almost all of the cauliflower because I wanted the cauliflower saucy. Just use your judgment.
Spray the Air Fryer with Olive Oil Spray.
Add the Cauliflower and sauce to the Air Fryer.
Set the Air Fryer to 380 degrees for 13 minutes or until tender.
Shake halfway through. Then continue cooking.
Cut celery sticks into pieces.
Once the cauliflower is done. Pour the Cauliflower into a bowl add excess sauce on top.
Serve with Celery and Ranch Dressing.
Enjoy.