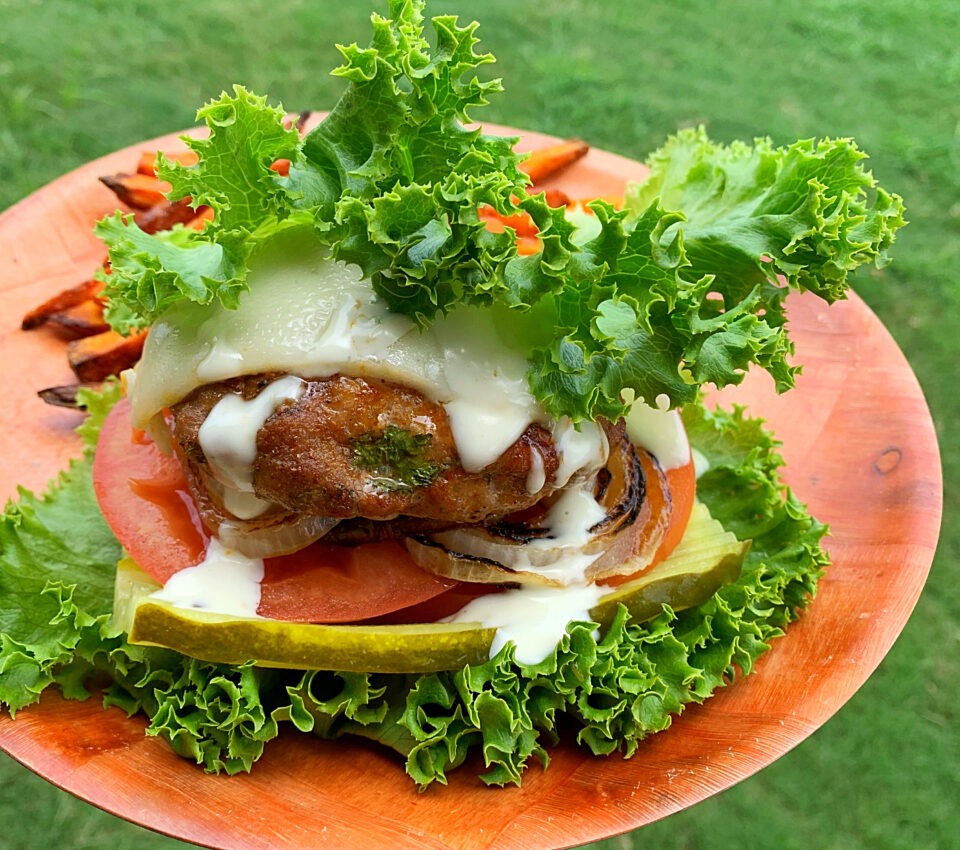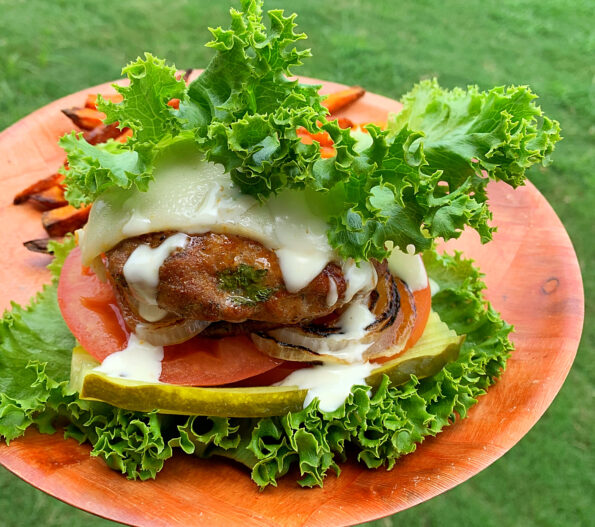 Burgers are something that we love eating. I know that we aren't the only ones who love Burgers, many Americas are right there with us.
Burgers are not always healthy for us. Eating Burgers in moderation is important.
I created this guilt-free burger, my Bun-less Turkey Burger. Perfect meal to start the week off right!

Print Recipe
Bun-less Turkey Burger
Yum
A guilt-free Turkey burger packed with flavor. A few simple ingredients is all you need for this yummy goodness.
Cook Time

14 - 16

minutes
Cook Time

14 - 16

minutes
Bun-less Turkey Burger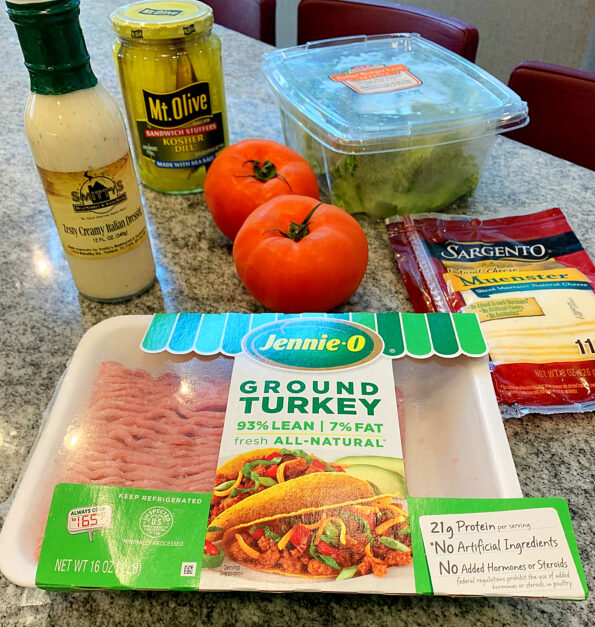 Ingredients:
Better Butter Leaf Lettuce
Sargento Muenster Cheese
Jennie-O Ground Turkey
Steak Tomatoes
Smitty's Creamy Italian Dressing
Mt. Olive Sandwich Stuffers
White Onion
Slap Ya Mama
Smoked Paprika
Onion Powder
Garlic Powder
Kosher Salt
Fresh Cilantro
Fresh Dill
Pam Spray
Olive Oil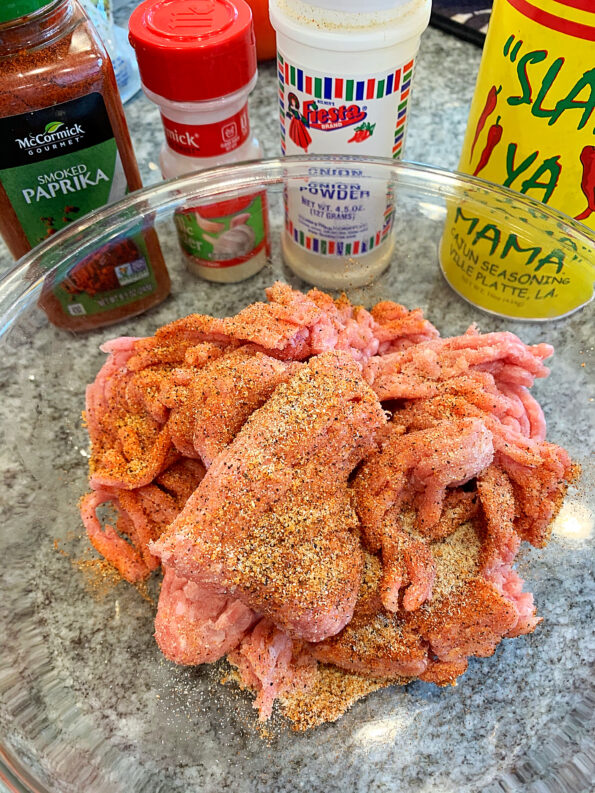 Directions:
Chop the cilantro and dill. Set aside.
Season the Ground Turkey with Slap Ya Mama, Onion Powder, Garlic Powder, Smoked Paprika, fresh dill and fresh cilantro. Mix all ingredients together.
Form into 4 Burger patties. Set aside.
Broil the Burgers in the oven for 14 - 16 minutes. The Internal temperature of a Turkey Burger should be 165 degrees.
Slice the onions into thick cuts. Set aside.
Heat a pan with a little olive oil. Grill the onions on both side. Until charred on both sides. About 5 - 8 minutes. Season with salt.
Slice the tomatoes into thick cuts. Set aside.
When the burgers are almost done, top with the sliced cheese.
Now time to build the Bun-less Burger. Lettuce at the bottom, 2 Sandwich Stuffer pickles, 2 of the thick sliced tomatoes, grilled onions, Turkey burger with cheese, drizzle some of the Creamy Italian Dressing on top, finally the lettuce.
Yummy. Enjoy.