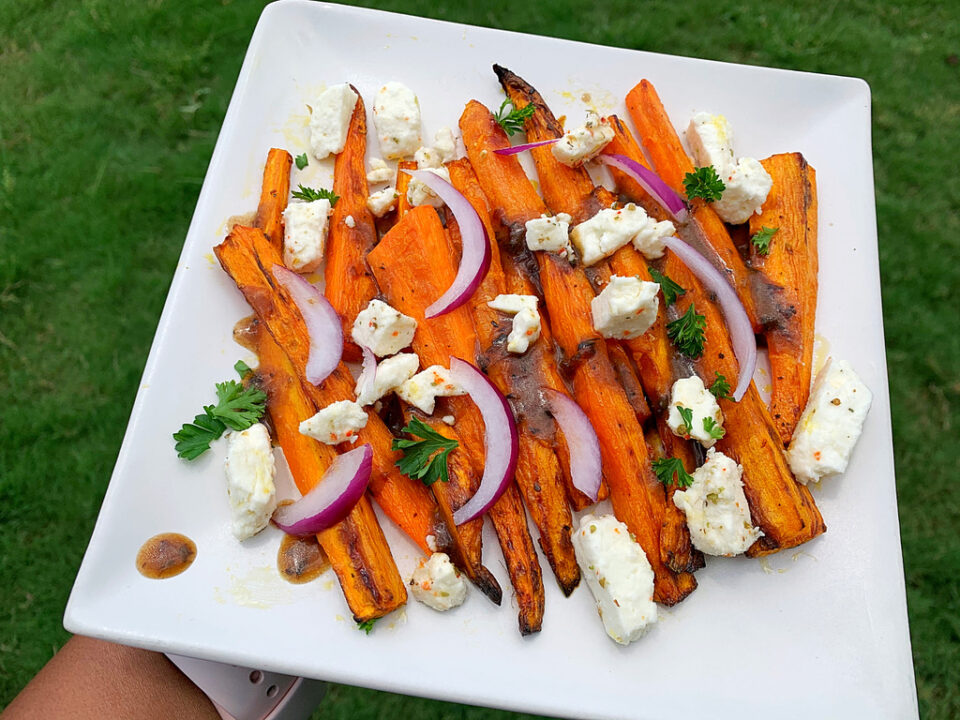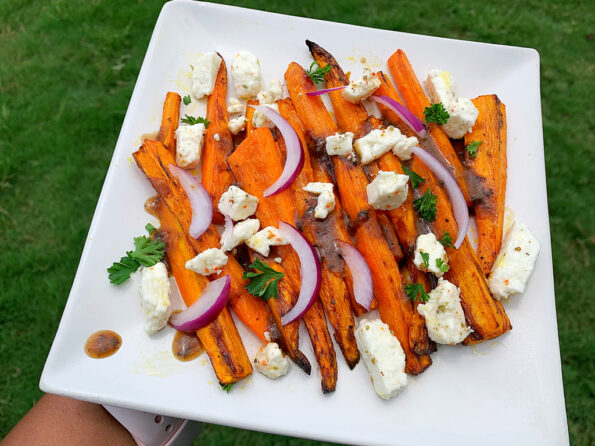 I purchased a new Mediterranean Olive from Williams Sonoma. This was kind of the inspiration behind this Carrots Salad.
Carrots keep your eyes healthy. They are rich in Beta-Carotene and reduces your risk for Cataract.
Print Recipe
Carrots Salad
Yum
Plain carrots is not my thing. But these carrots were so delicious. A nice Carrot salad replacing a traditional salad.
Cook Time

10 - 12

minutes
Cook Time

10 - 12

minutes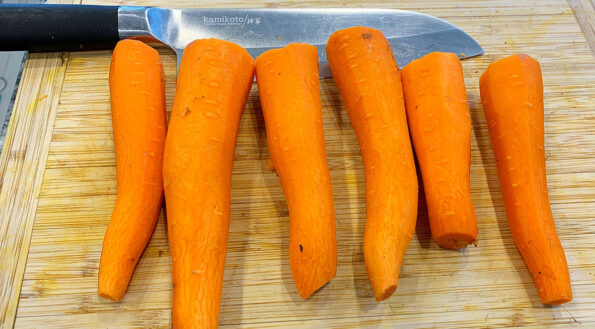 Ingredients:
Carrots
Mediterranean Olive Oil
Maldon Salt
Tuscany Italian Dressing
Mediterranean Feta Cheese
Smoked Paprika
Purple Onion
Curly Parsley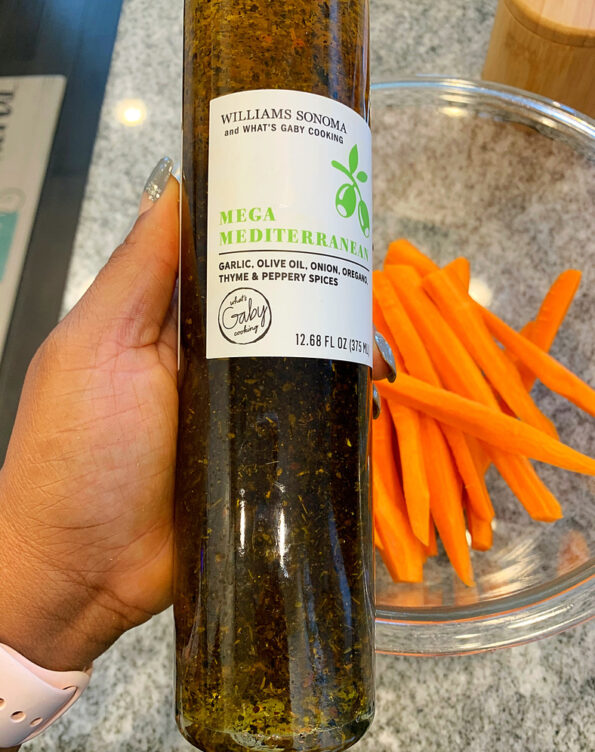 Directions: 
Peel the carrots.
Cut the carrots into thick strips.
Toss the carrots in the Mediterranean Olive Oil. The Olive I used had herbs so I recommend at some of that to the carrots too.
Season generously with Maldon Salt. Set aside.
Preheat the air fryer.
Spray the bed of the Air fryer with Olive Oil Spray. Add the carrots to the Air fryer.
Press the Carrot icon on the Air fryer.
Cook at 400 degrees for 10 - 12 minutes. Cook until tender. Cooking time may vary depending on the size.
Shake halfway through the cooking process.
When the carrots are done. Plate the carrots.
Season with Maldon Salt and Smoked Paprika.
Drizzle the Tuscany Dressing on top.
Top with Mediterranean Feta Cheese.
Add Purple Onions.
Garnish with Fresh Parsley.
Optional additions would be add grilled chicken and/or Olives.
This paired nicely with my Smoked Mahi Mahi.
Enjoy.