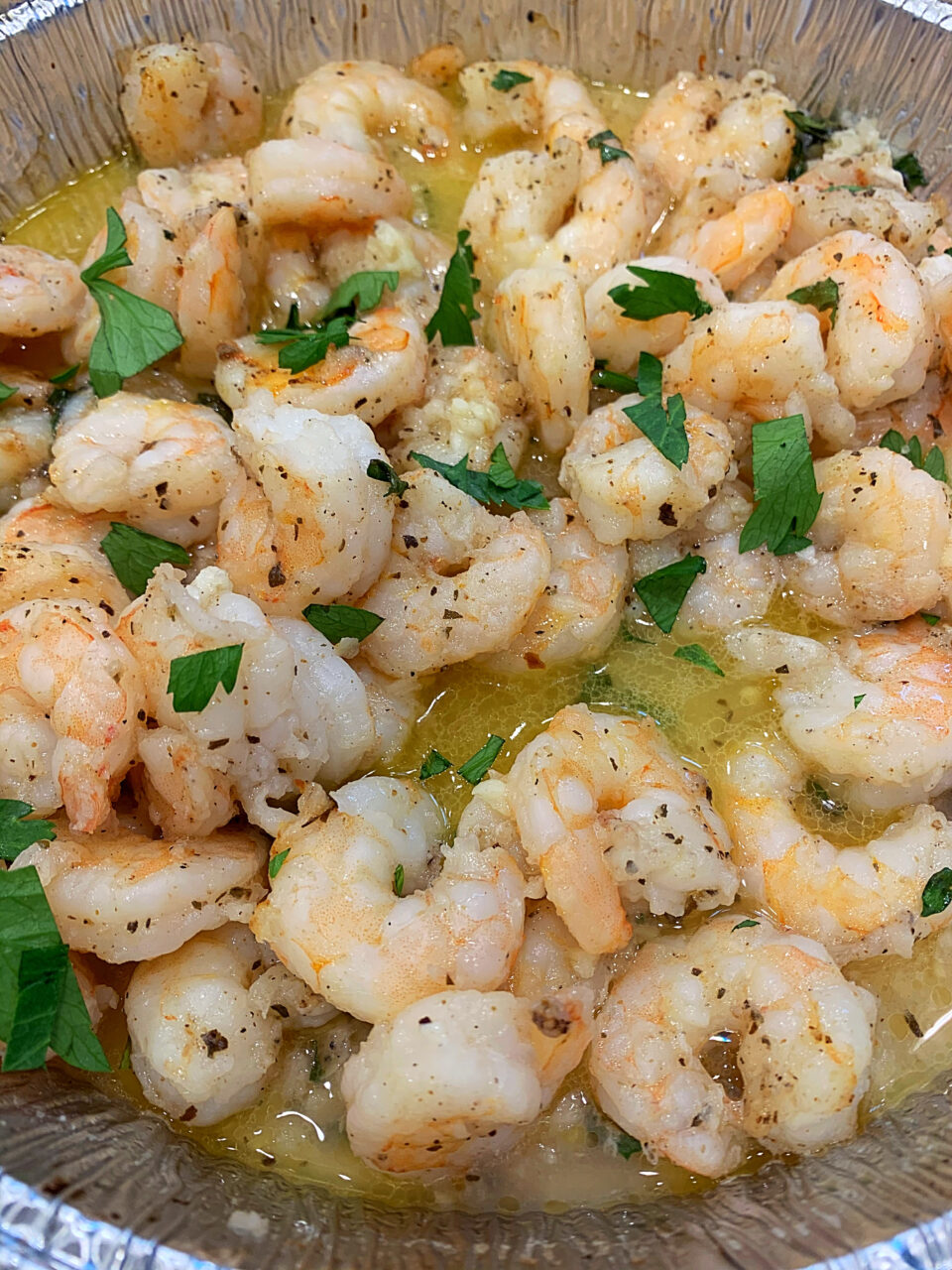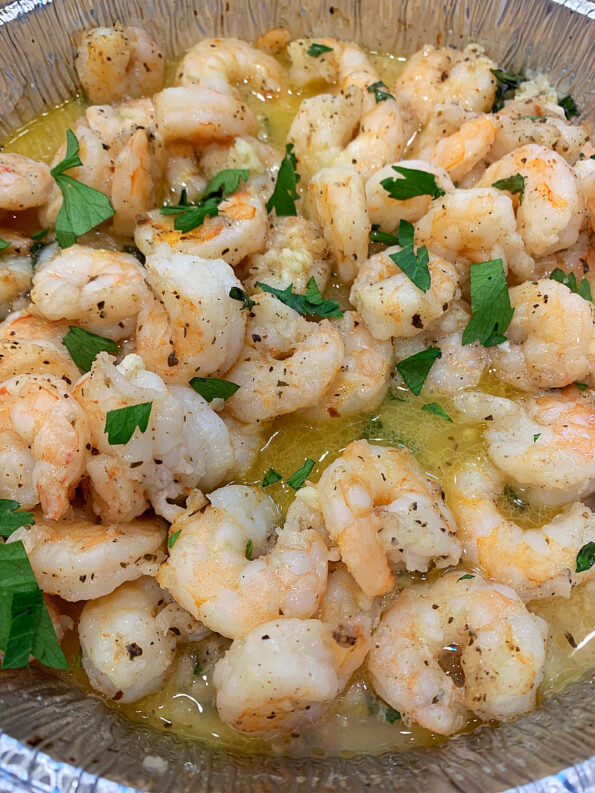 If you have been following me this Summer, you know that my Air Fryer has been my go to a lot this Summer.
Well this recipe is no different, my easy Garlic Butter Shrimp with Capellini Pasta. 

Print Recipe
Garlic Butter Shrimp with Capellini
Yum
This Air Fryer Garlic Butter Shrimp is so easy to do. Yummy garlic buttered shrimp that can be paired with your pasta of choice.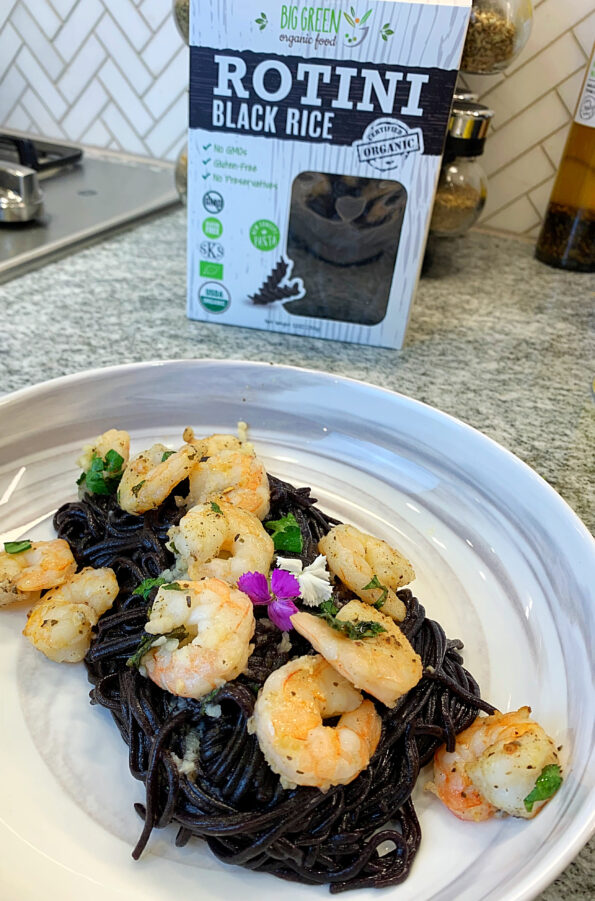 Garlic Butter Shrimp with Capellini Pasta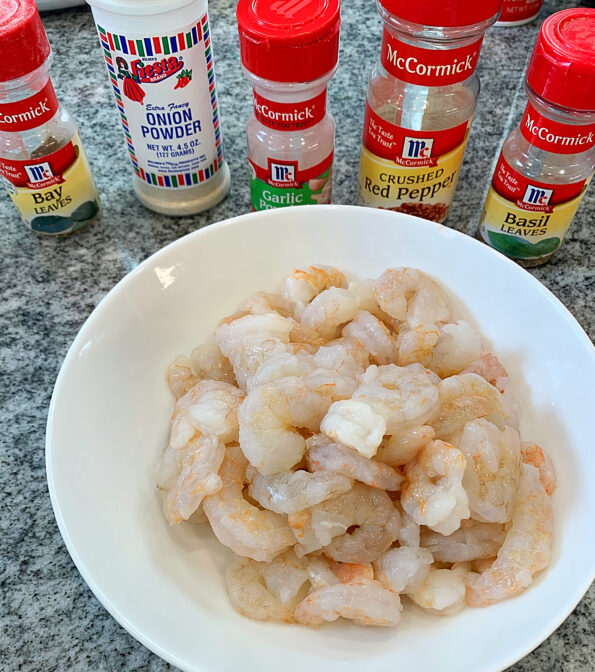 Ingredients:
Aluminum pan or pan that can fit in an air fryer
Louisiana Cajun Seasoning
Peeled and Deveined Shrimp
Basil
Garlic Powder
Onion Powder
Crushed Red Pepper
Butter
Celery Leaves
White Cooking Wine
Lemon
Black Rice Capellini Pasta
Bay Leaf
Peeled Garlic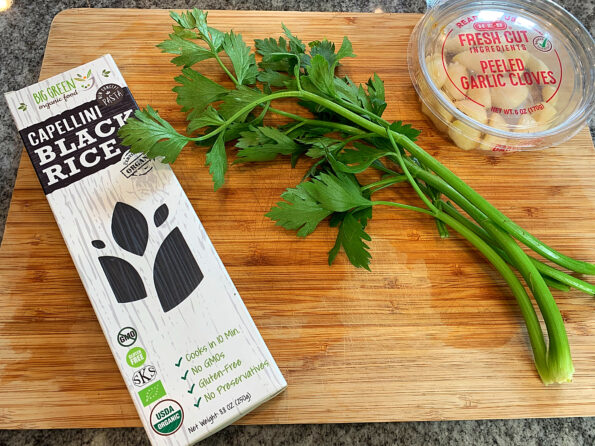 Directions:
Add a pot of Salted Water to the Stove.
Once the water is boiling add the pasta. Prepare according to the packaging.
Preheat the Air Fryer.
Drain the Shrimp and Season with Louisiana Cajun Seasoning, onion powder, garlic powder and basil leaves. .
Spray the Aluminum pan with non-stick spray.
Add the Seasoned shrimp to the pan.
Pour in the white cooking wine.
Add the butter, the minced garlic, lemon juice and crushed red pepper flakes.
Top with a generous amount of celery leaves.
Add to the pan to the air fryer.
Hit the shrimp button on the air fryer. Set the temperature for 400 degrees. Cook for 6 - 8 minutes. Cooking times can vary depending on your air fryer. My shrimp only took 6 minutes,
Drain the pasta once finished boiling.
When the shrimp is done. Stir. Squeeze more lemon juice on top and fresh parsley (optional step).
Plate the pasta, top with the Garlic Butter Shrimp and sauce. Garnish with edible flowers.
Enjoy.