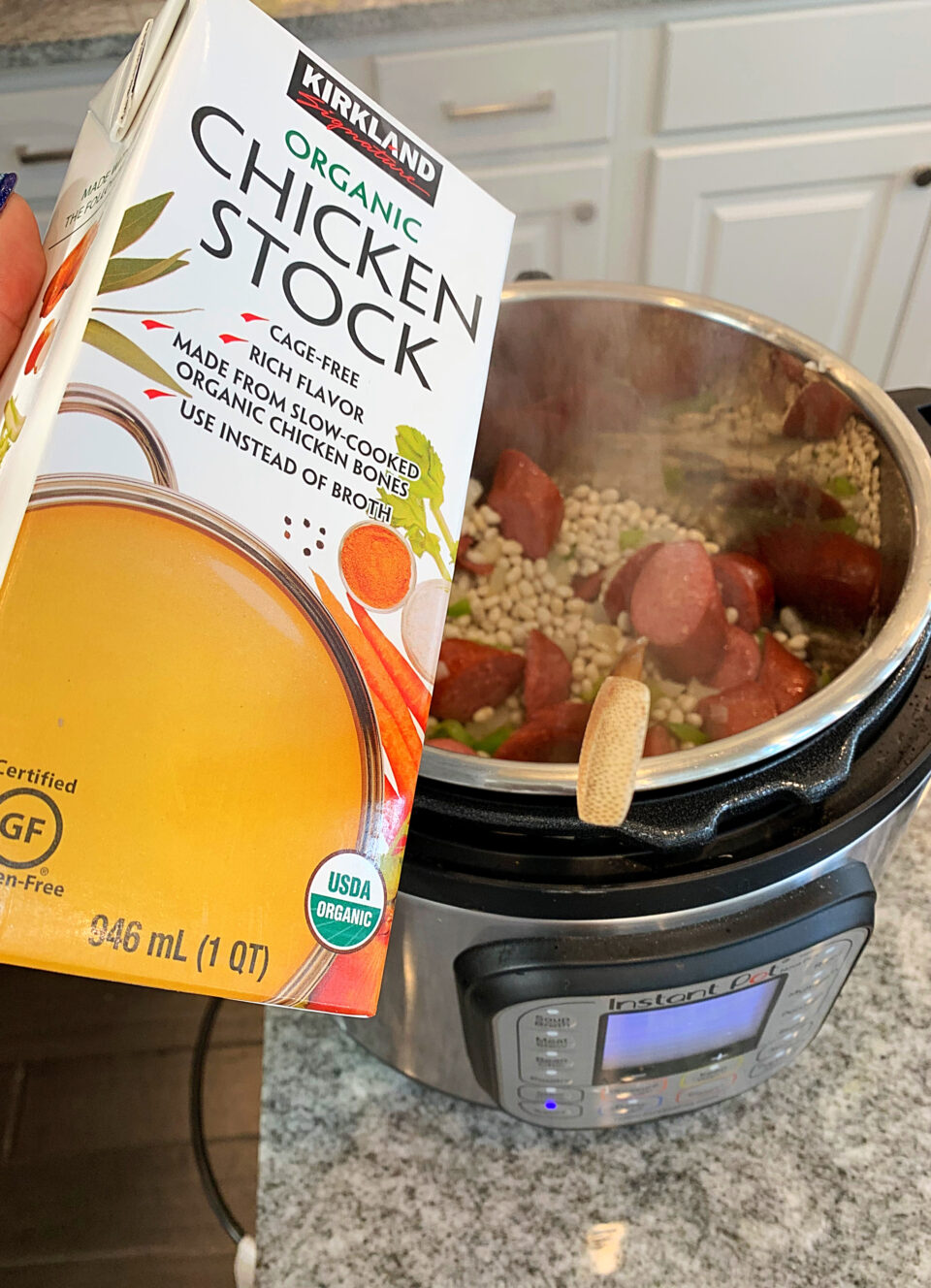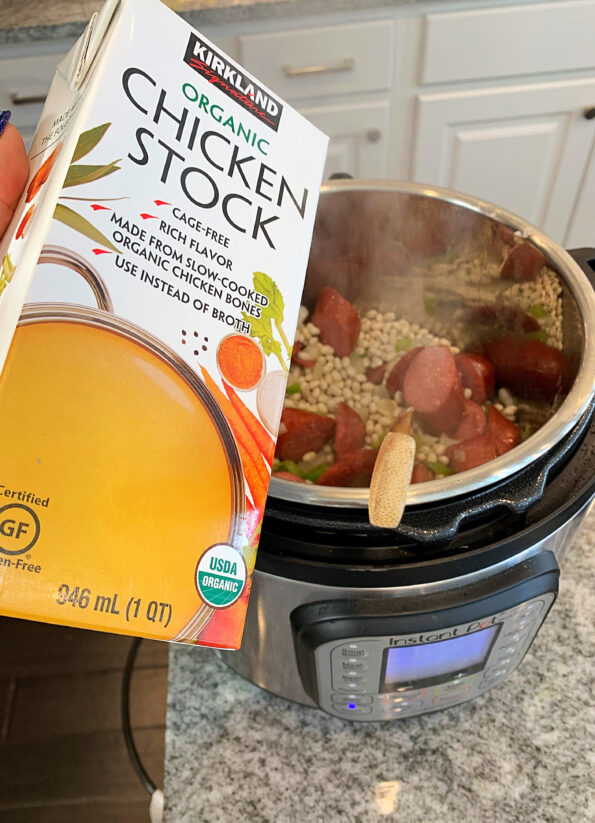 White Beans is something I grew up eating. My dad cooked white beans a lot. Beans can be prepared on the Stove, the Crockpot and now the infamous Instant Pot.
I have to be honest I didn't like the Instant Pot at first. The more I used it, I realized that it had the ability to be a great asset to my cooking. Especially during busy seasons.
Today's recipe is my Instant Pot Navy Pea Beans. Navy Pea Beans is a form of White beans but may not be the white beans that most of us grew up on which is the Great Northern Beans. 
They are very similar but Great Northern Beans has a more nutty flavor. Where as a Navy Pea Beans is a white bean with a subtle flavor. I actually prefer the Navy Pea Beans.
Print Recipe
Instant Pot Navy Pea Beans
Yum
White beans is a great way to feed your family multiple times from one meal. This is Instant Pot meal is so easy and guarantees to have you wanting more.
Prep Time

10 - 15

minutes
Cook Time

1 hr 40

minutes
Prep Time

10 - 15

minutes

Cook Time

1 hr 40

minutes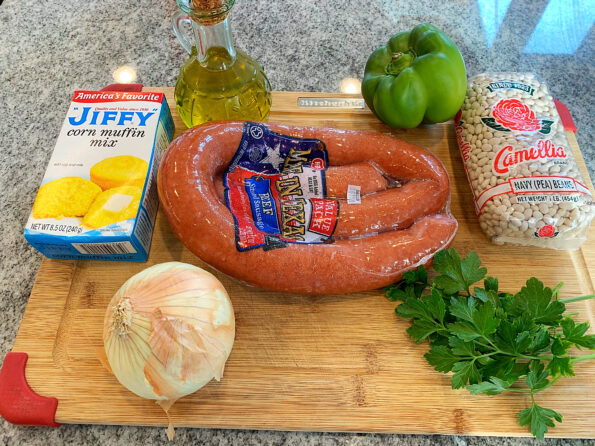 This easy Instant Pot Beans will have you prepare beans like a Louisiana native. So easy to do.
Instant Pot Navy Pea Beans
Ingredients:
Smoked Sausage
White Onion
Bell Pepper
Navy Pea Beans
Parsley
Water
Organic Chicken Stock
Olive Oil
Slap Ya Mama Seasoning
Smoked Paprika
Garlic Powder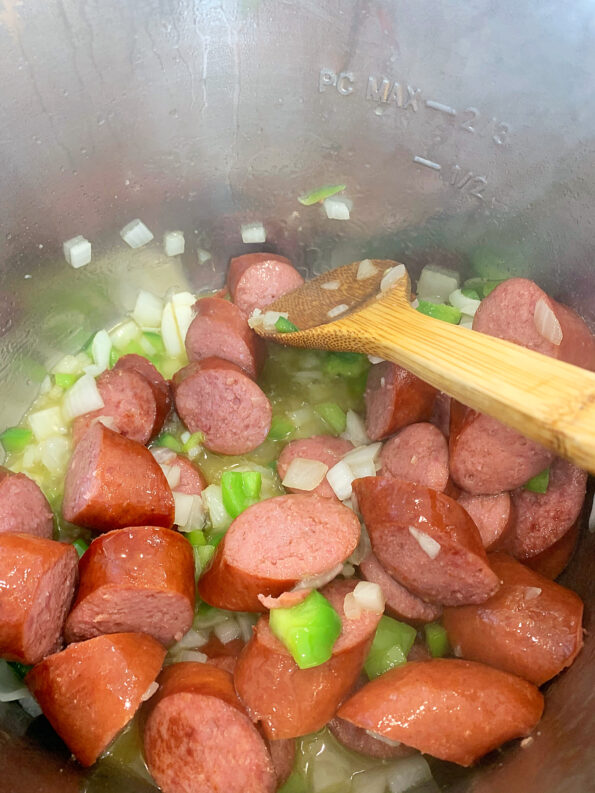 Directions:
Peel and dice the onions.
Dice the bell pepper.
Slice three links of sausage into bite size pieces.
Press the Saute Button on the Instant Pot.
Add the olive oil to the Instant Pot.
Once heated. Add in sausage and brown on both sides for about 10 minutes. Stirring often.
Push aside the sausage to one side and add the onion and bell pepper. Stirring and cooking until glistening. About 5 - 8 minutes.
Stir onions, bell peppers and sausage together.
Add the navy beans.
Add chicken stock and water. Stir.
Place the lid and make sure it's on tight.
Then switch the setting on the instant pot to Pressure Cooker option on High for 1 hour and 5 minutes.
Once time is up and the pressure has been released, removed the lid.
Stir. Switch to the bean and chili setting. Add Smoked Paprika, Garlic Powder and slap ya mama. Taste.
Cook for an additional 15 - 20 minutes. Stirring often.
Serve over rice or cornbread.
Enjoy!!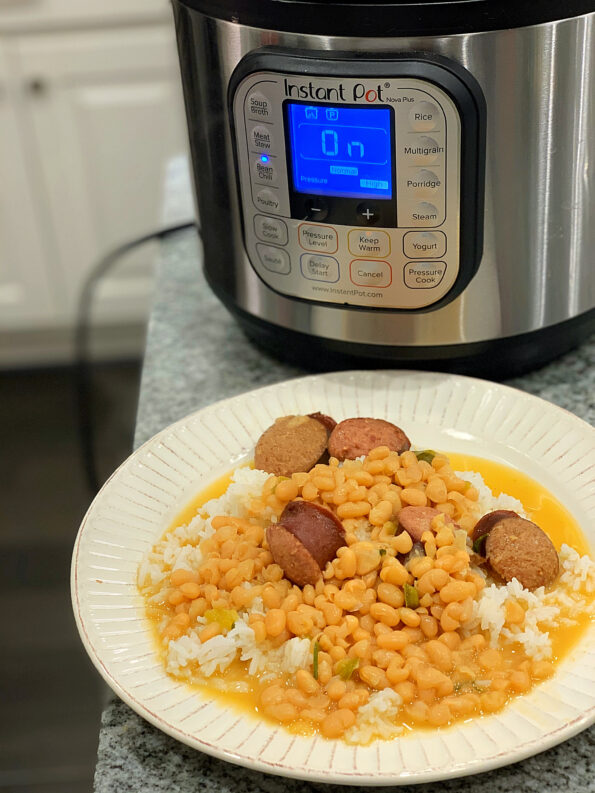 A good option is to serve with cornbread instead of rice.