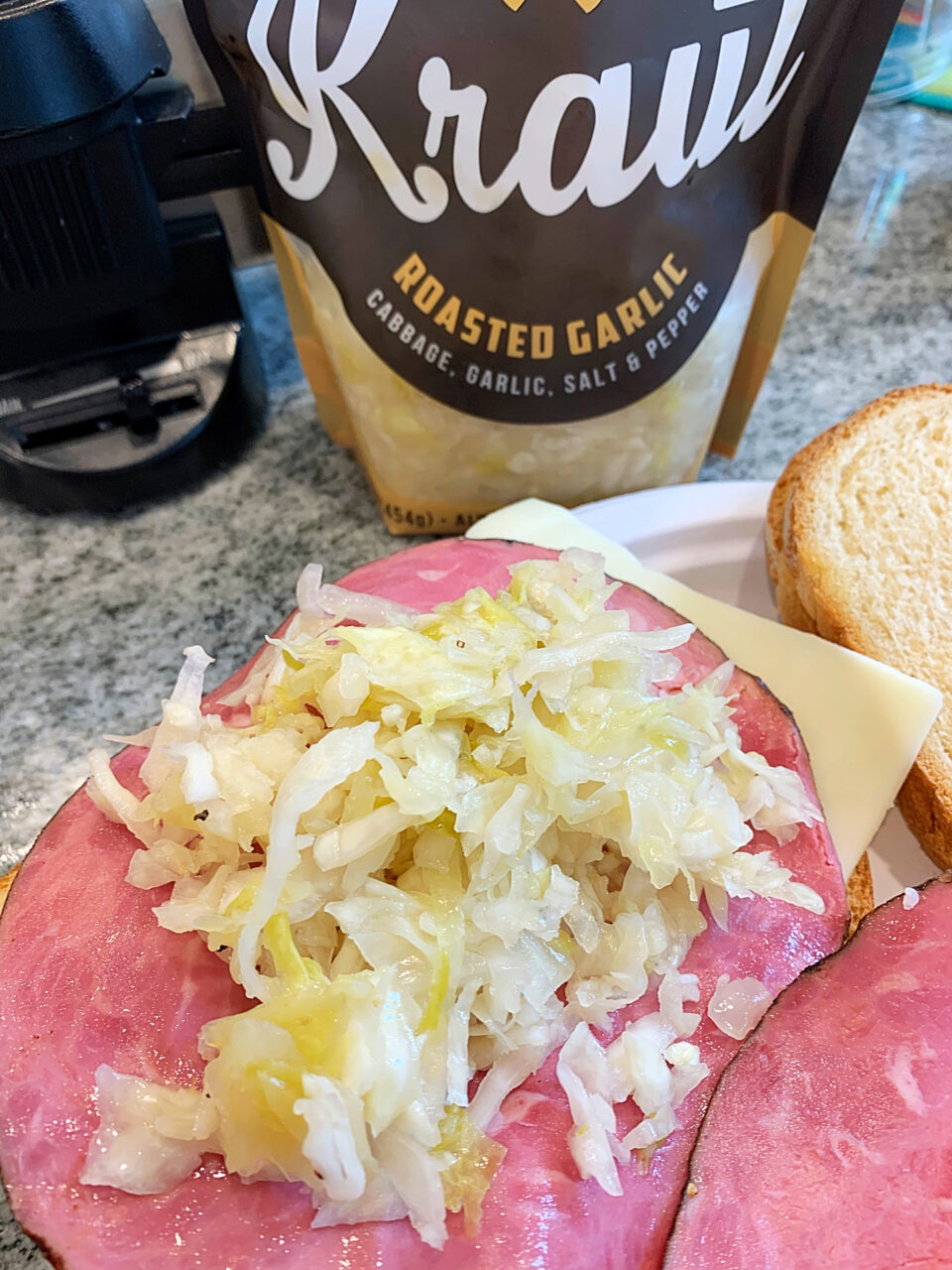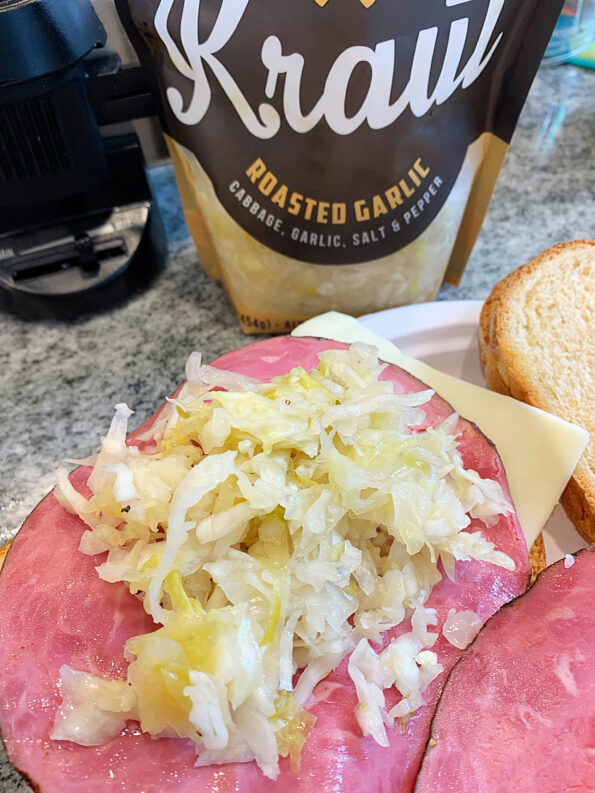 Ingredients:
Butter
Waffle Maker
Cleveland Kraut or Sauerkraut of choice
Pastrami
Sliced Country Loaf of White Bread
Thousand Island
Swiss Cheese
Sliced Pickles
Pam Olive Oil Spray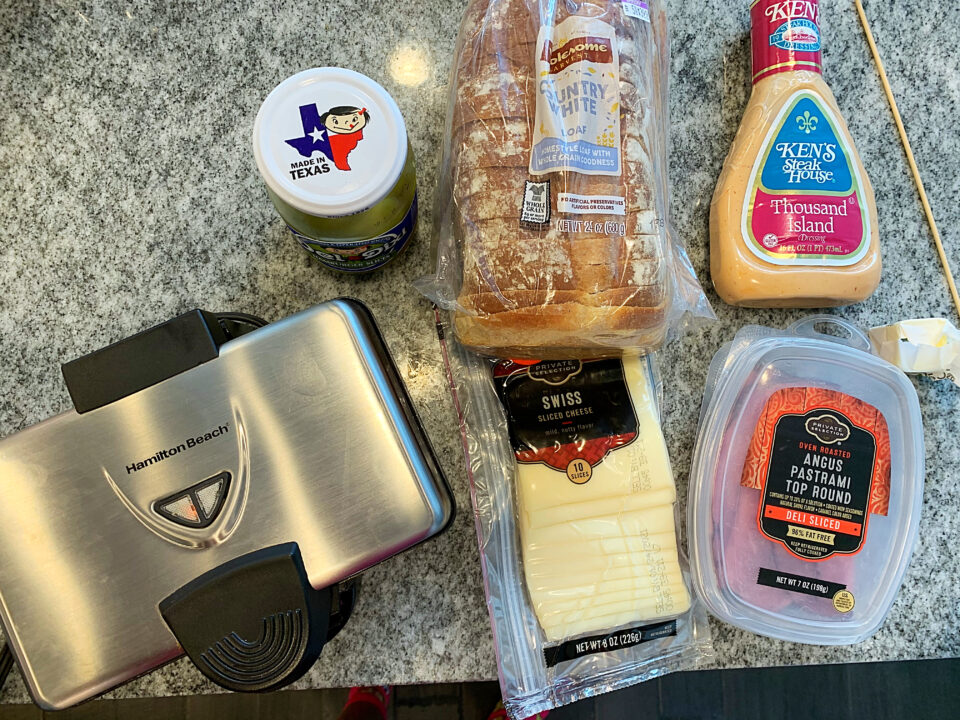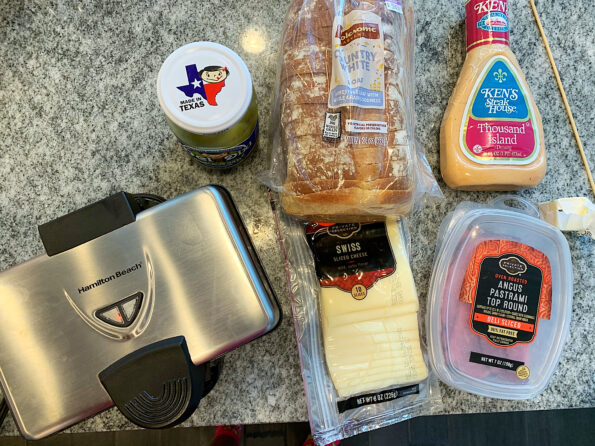 Directions:
Heat up your waffle iron.
Spray with pam olive oil.
Build your sandwich, Place 2 pieces of bread on the plate, add Thousand Island on both sides, Swiss cheese (1 – 2 slices) on both pieces of bread, add Pastrami on 2 pieces, Sauerkraut on one side, drizzle a little more thousand island on the sauerkraut.
Put both together carefully.
Butter the bread on the outside of your desired sandwich.
Once the iron is heated.
Add the Waffle maker. Seal.
Cook for 3 – 5 minutes or until desired crispiness.
Carefully remove the sandwich from the waffle maker.
Top with pickles.
Enjoy.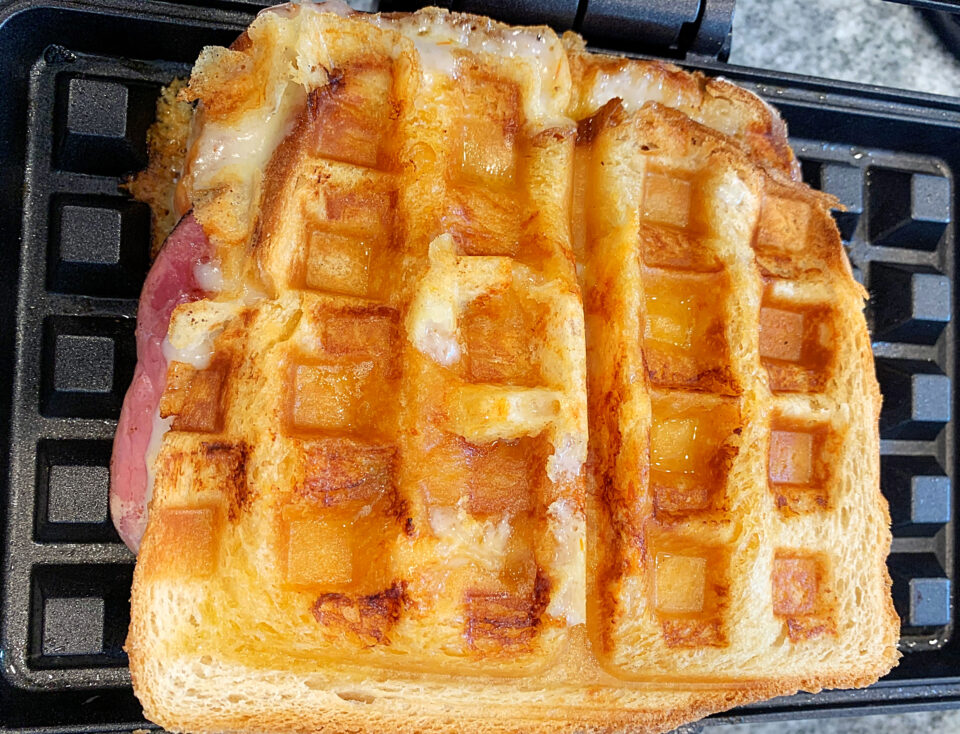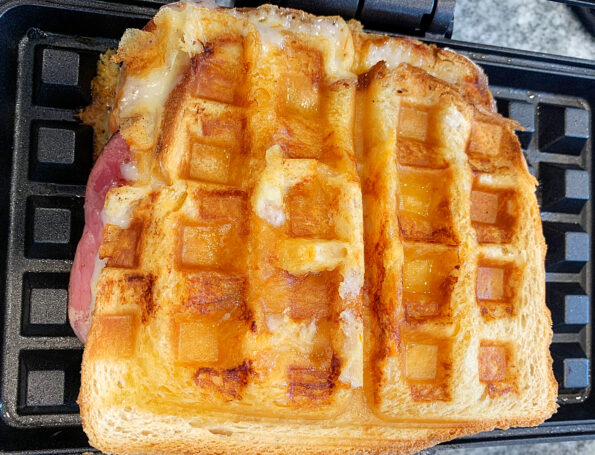 I've included a simple how to video.