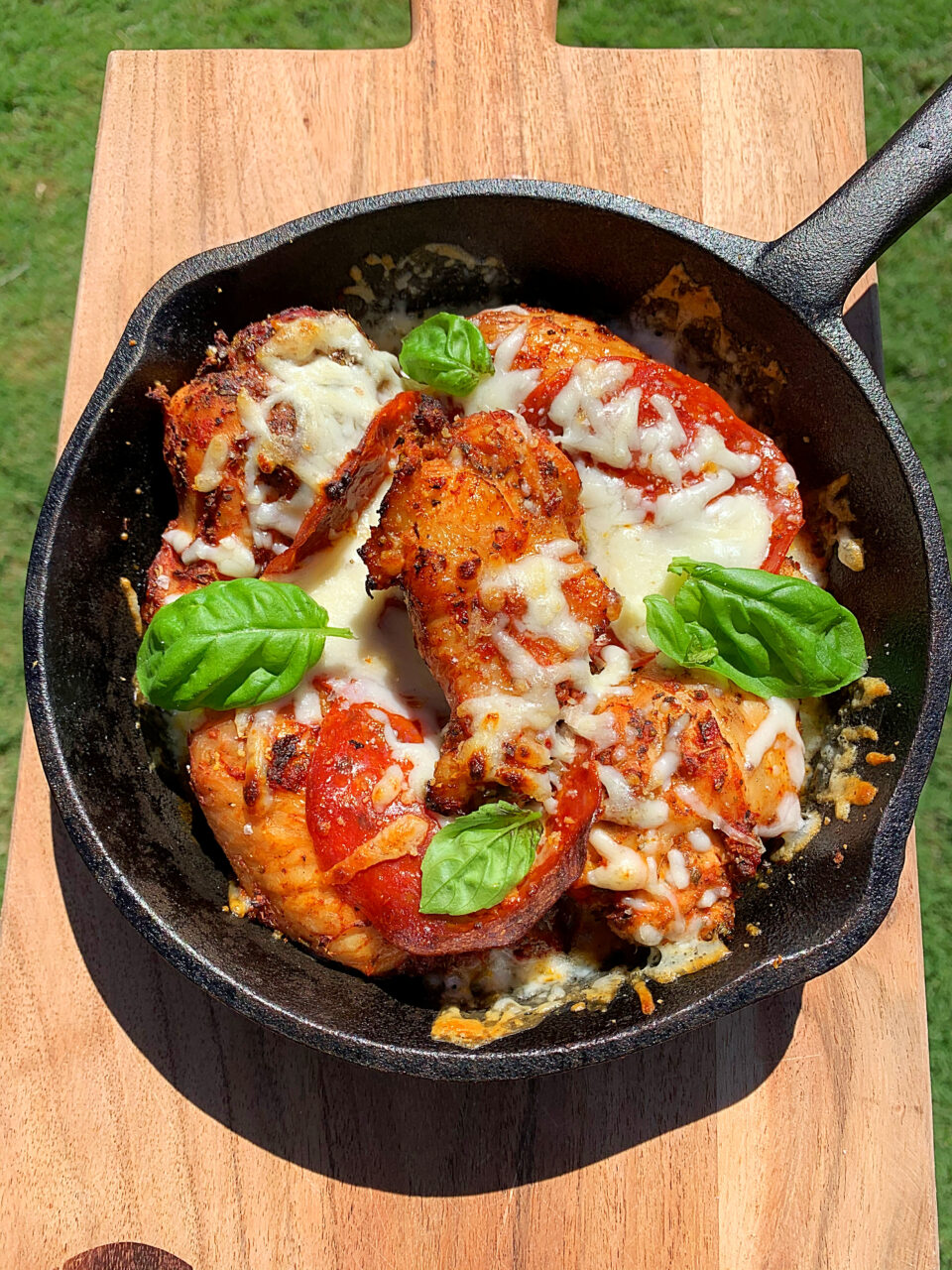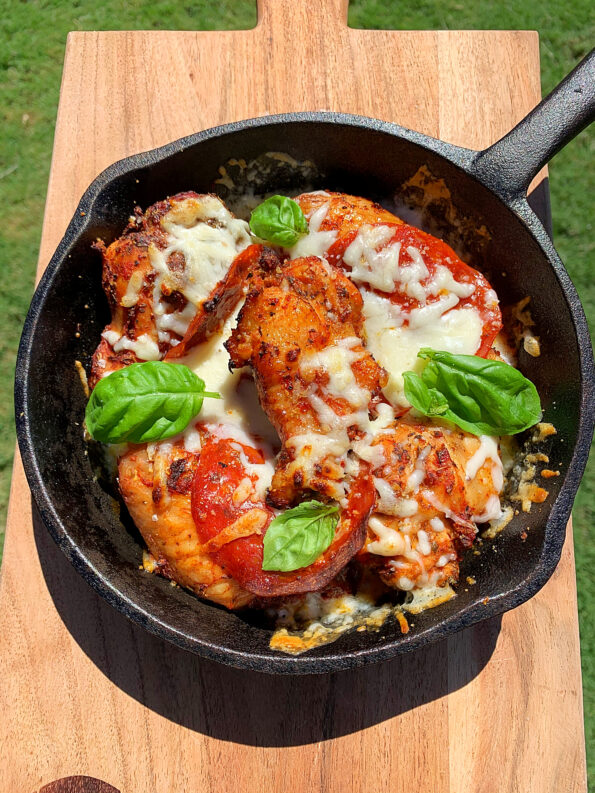 Pizza Wings are a great Low Carb option. The dish includes all of your favorite items on pizza minus the bread.
Print Recipe
Pizza Wings
Yum
Pizza Wings combined your two favorite things that you love about Pizza night, Wings and Pizza. This is a great Low-Carb option because there is no bread. Yes you heard me right, no bread.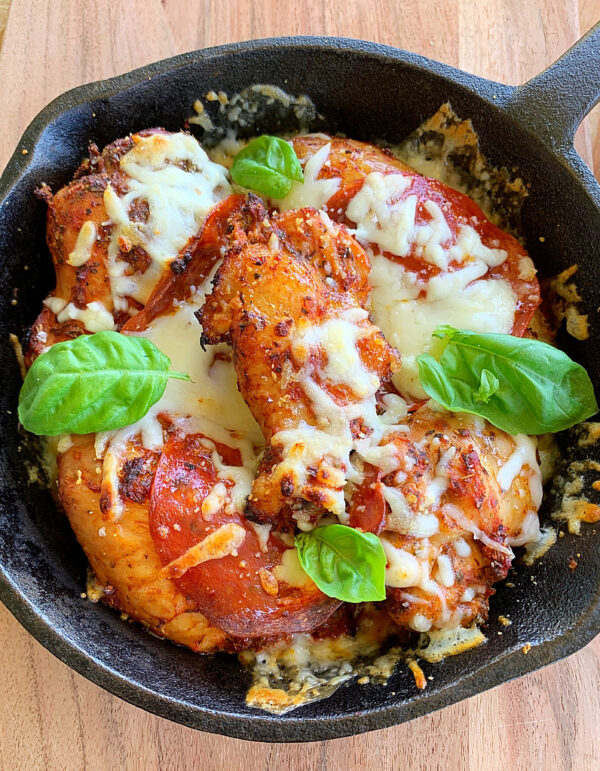 | | |
| --- | --- |
| | |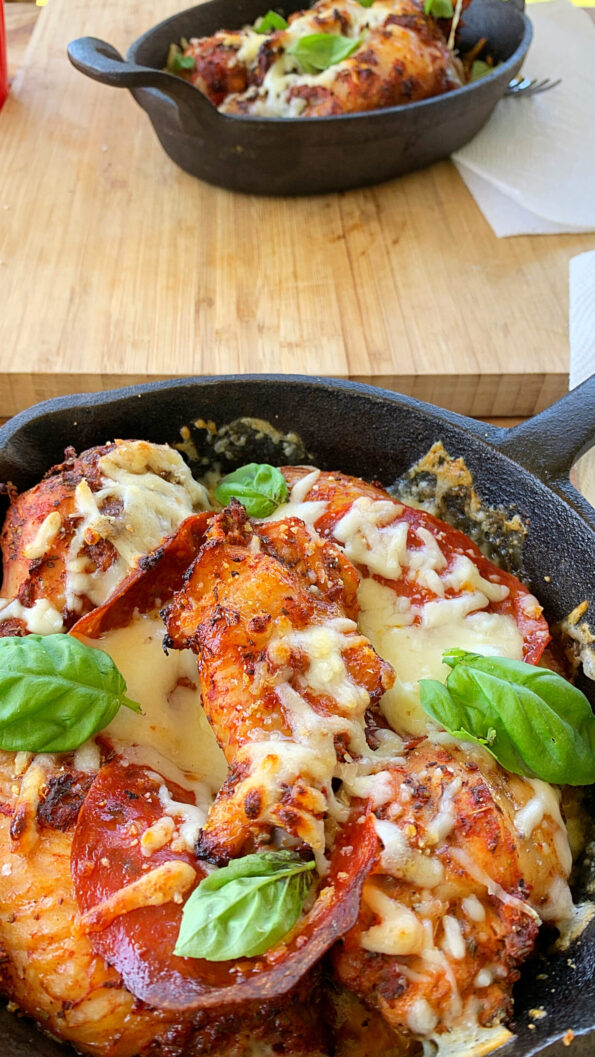 Pizza Wings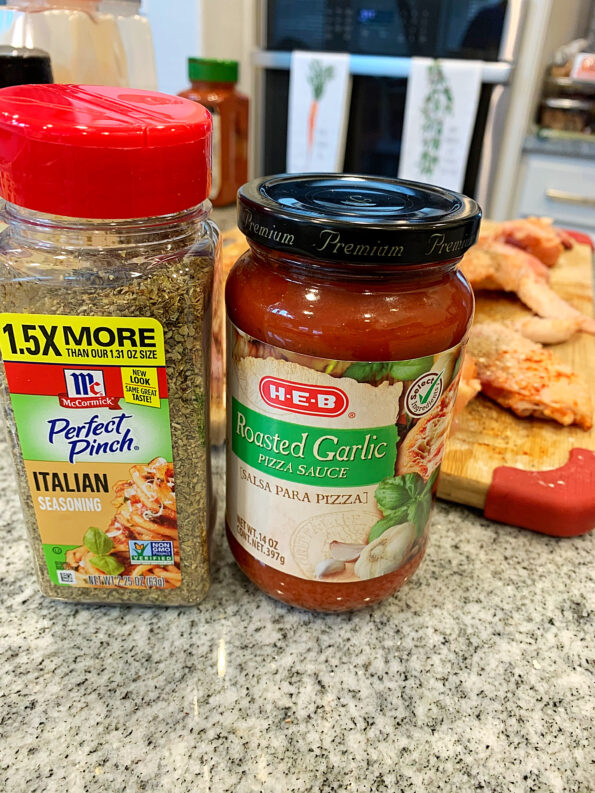 Ingredients:
Onion Powder
Garlic Powder
Kosher Salt
Italian Seasoning
Smoked Paprika
Roasted Garlic Pizza Sauce
Black Pepper
Chicken Wings
Pepperoni Deli Slices
Shredded Mozzarella Cheese
Fresh Mozzarella Cheese
Smoked Maldon Salt
Fresh Basil Leaves
Mini - Cast Iron Skillets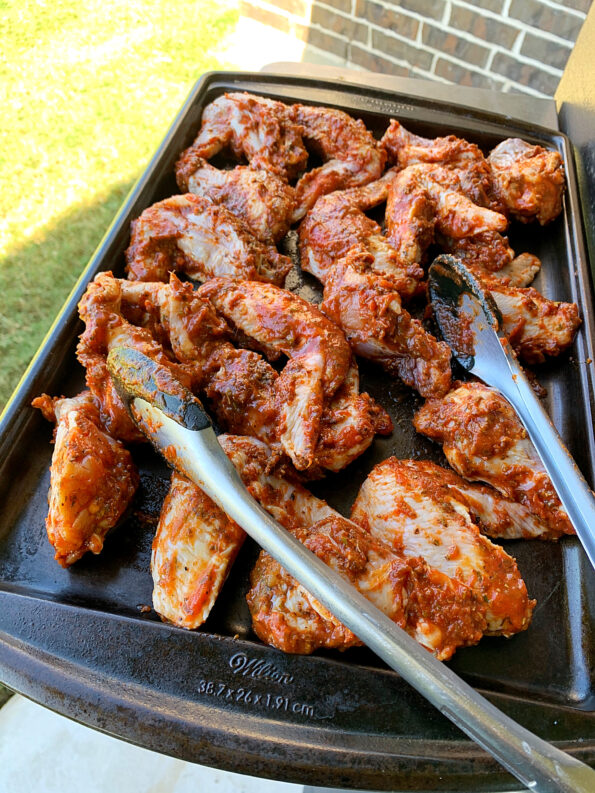 Directions:
 Season the wings with onion powder, garlic powder, smoked paprika, black pepper and kosher salt.
Add wings to a ziplock bag, cover the wings with the Garlic Pizza sauce.
Seal the bag. Marinate overnight.
Smoke the wings at 180 degrees for 30 minutes.
After 30 minutes turn the grill up to 350 degrees for 40 minutes.
Remove from the grill.
Place the wings in mini cast iron skillets.
Add sliced pepperoni to the skillet.
Add the fresh mozzarella cheese. Tear into pieces.
Sprinkle the shredded mozzarella on top.
Place the cast iron skillet back to Traeger Grill. Set the Traeger at 500 degrees for 5 - 10 minutes or until the cheese is melted.
Remove from the grill. Finish with Smoked Maldon Salt.
Garnish with Fresh Basil.
Enjoy.