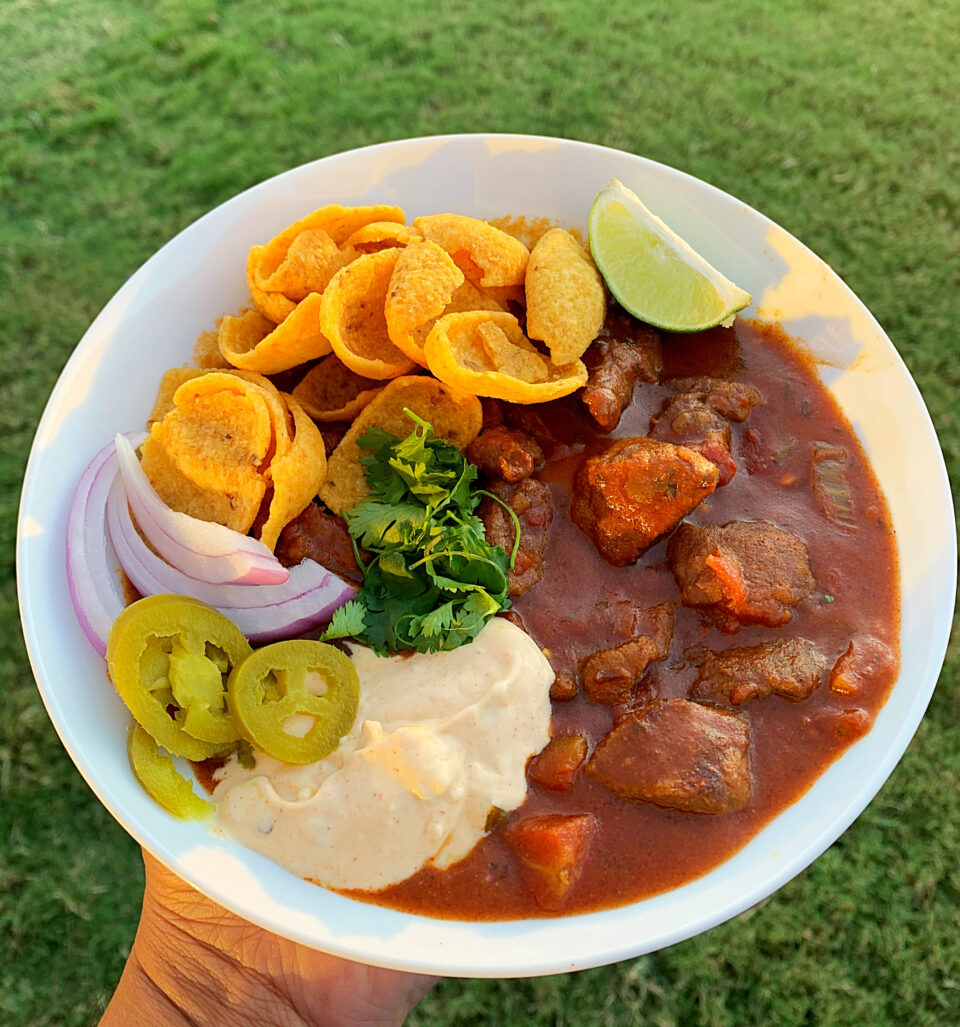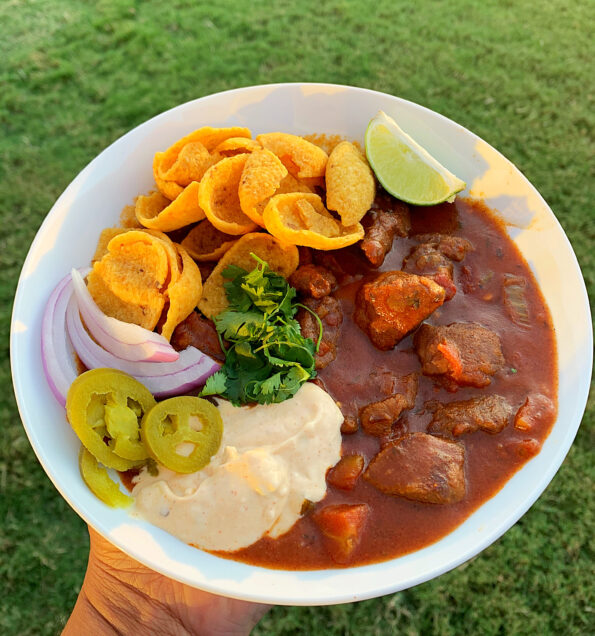 A bowl of Comfort Food is ideal on any cold day. This recipe is an easy short cut to a flavorful Chili.
Southwest Texas Chili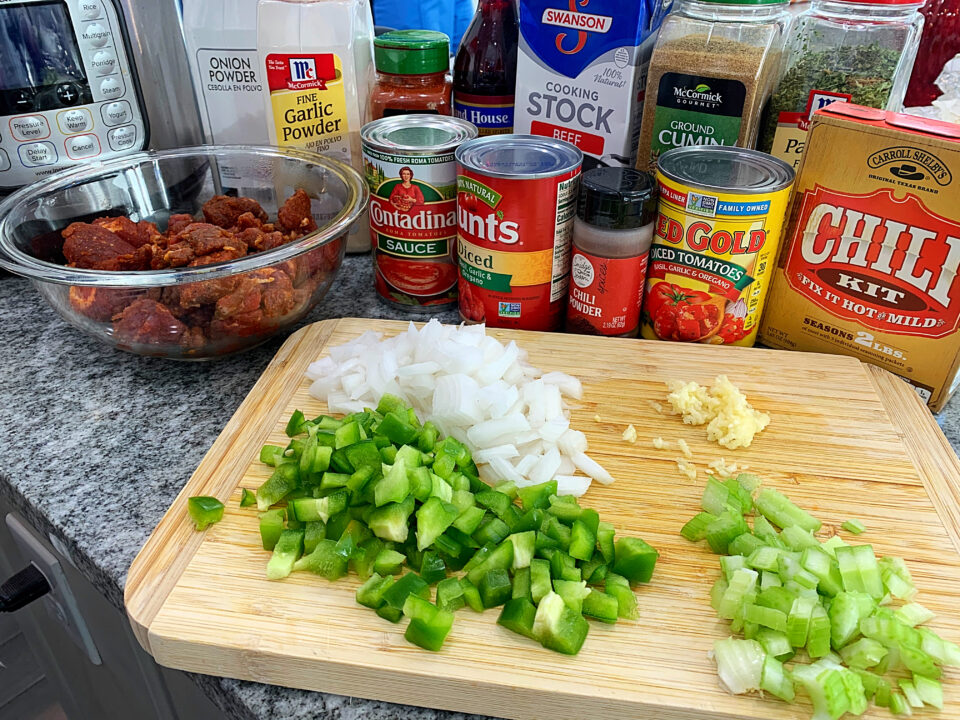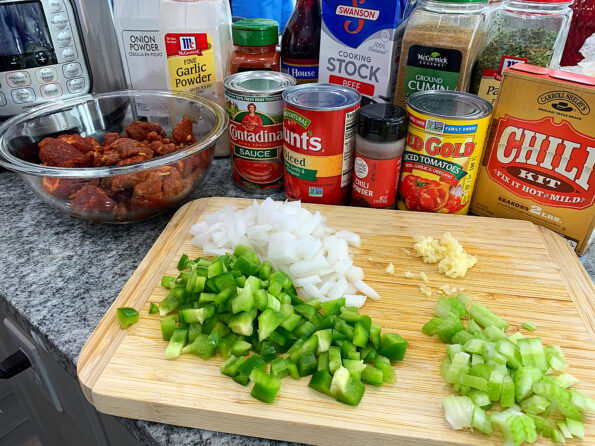 Ingredients:
Beef stew 1 – 2 lbs
Beef stock
Red cooking wine
Chili kit
Tomato sauce
Diced tomatoes in garlic, basil, oregano
Celery
Onion
Garlic
Bell peppers
Cilantro
Red Cooking wine
Southwest Veggie Dip
Purple onions
Corn Chips
Cilantro
Sliced jalapeños
Lime wedges
Olive Oil
Dry Parsley Flakes
Onion Powder
Garlic Powder
Cayenne Pepper
Smoked Paprika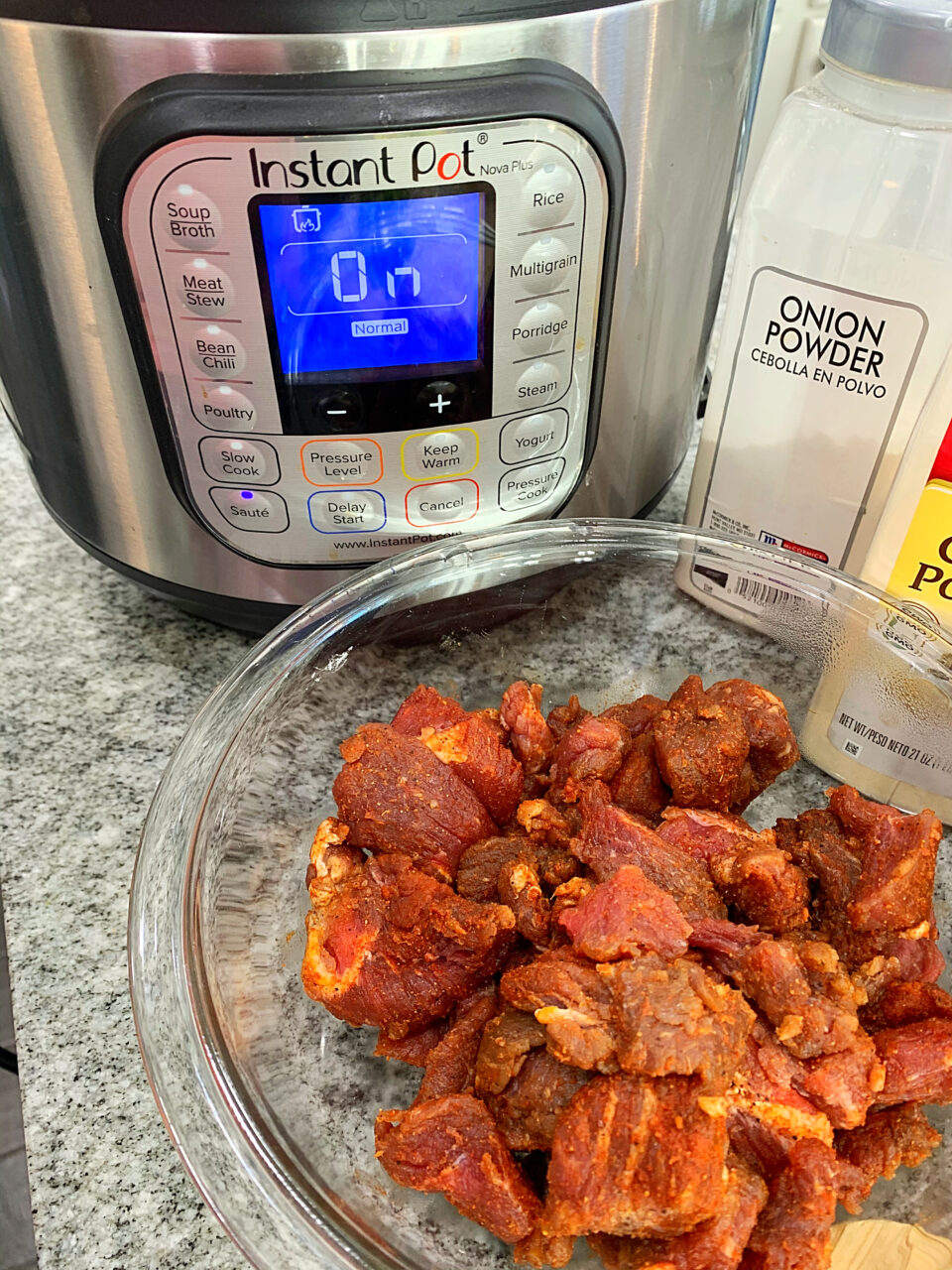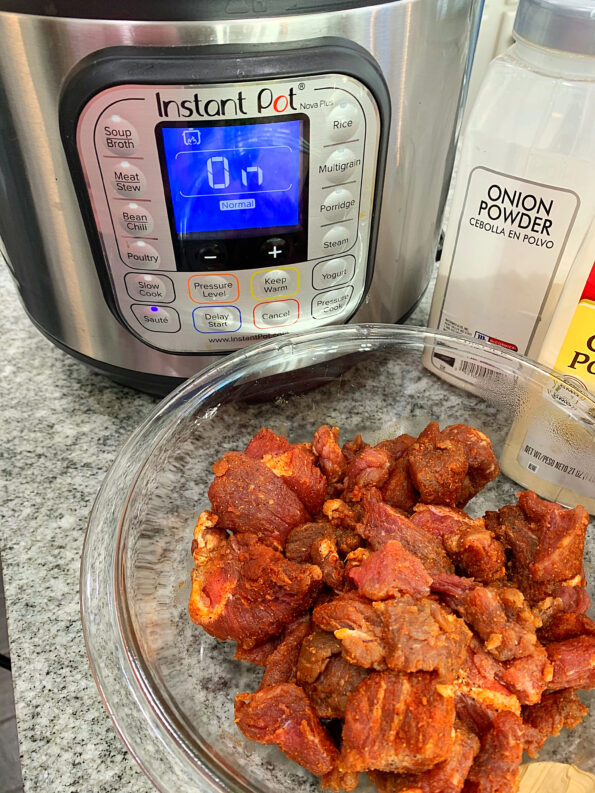 Directions:
Season your Beef Stew meat with Tony Chachere's Creole Seasoning, Smoked Paprika, Cayenne Pepper, Onion Powder and Garlic Powder. Marinate for a few hours if possible.
Add Olive Oil to your Instant Pot.
Set the Instant Pot on Saute.
Once the Olive Oil is hot, add the beef meat. Brown the meat. About 7 minutes.
Remove the meat and set aside
Add a little more olive oil if necessary, saute the onions, bell peppers and celery. About 4 minutes.
Toss in the garlic. Stir. About 1 minute or so. Don't burn garlic.
Deglaze the pot with Red cooking wine. Pull up any drippings and make sure nothing is sticking to the bottom of the pot. About 3 minutes.
Add the beef stock. Stir.
Add the tomato sauce and diced tomatoes to the Instant pot. Stir everything together.
Switch the Instant Pot to the Soup/Broth setting. Set for about 33 – 35 minutes.
Put the Beef meat back into the pot.
Stir in the Chili Kit ingredients.
Seal the pot with the instant pot lid.
Cook for about 33 – 35 minutes or so.
Remove the lid. Be careful.
Toss in some of the dry parsley at the end. Stir.
Serve in a big bowl.
Garnish with Southwest Ranch Dip, Scoop Corn Chips, Jalapeños, Purple Onions, Cilantro and a lime.
Enjoy.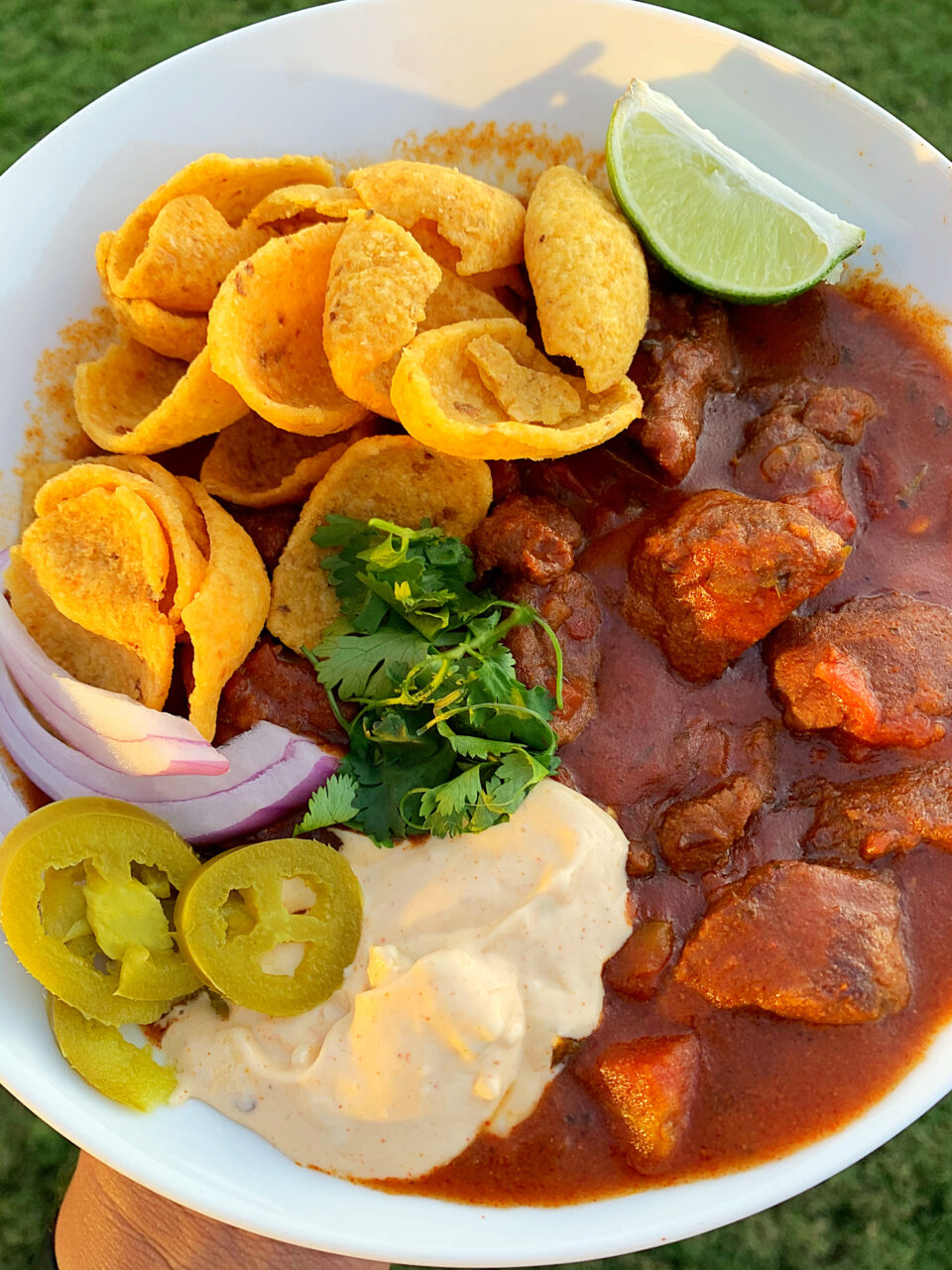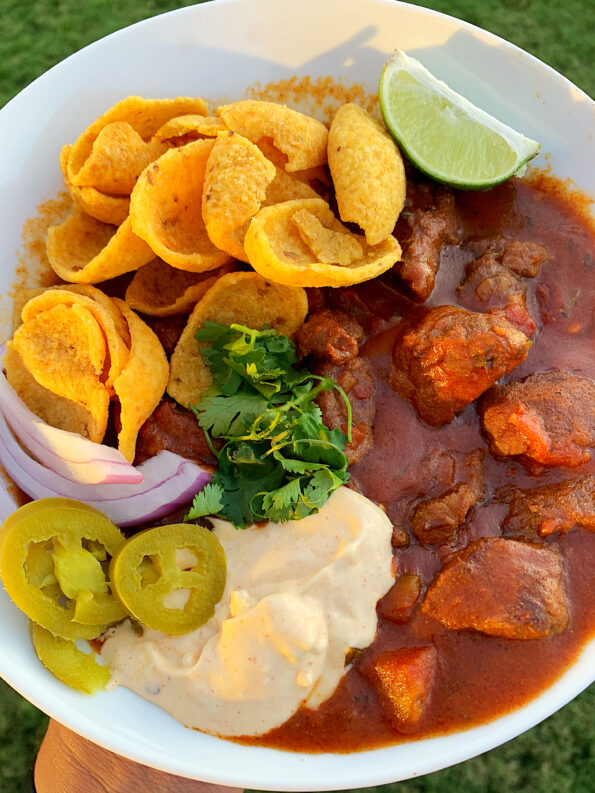 Happy Fall.