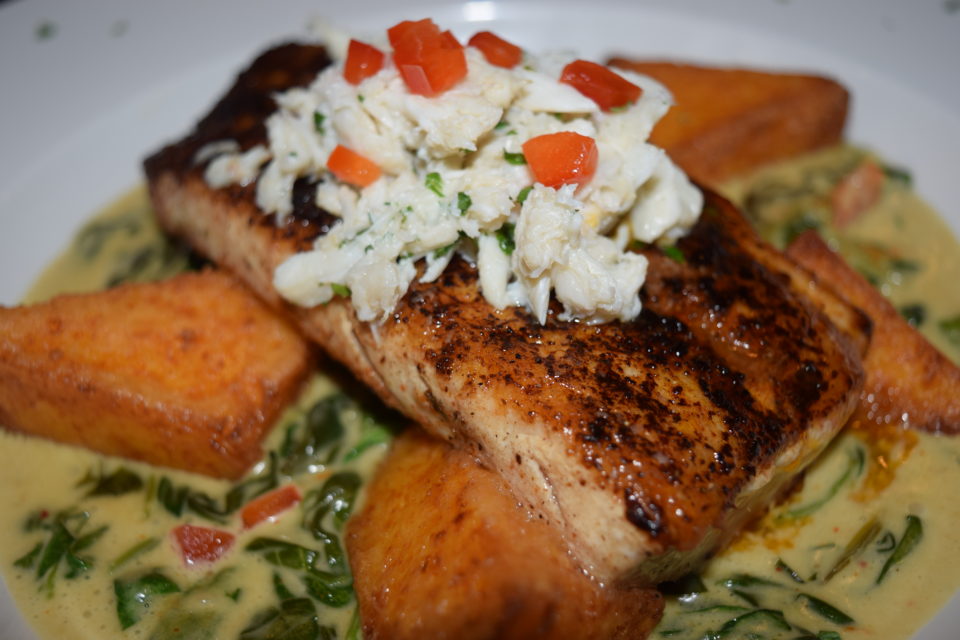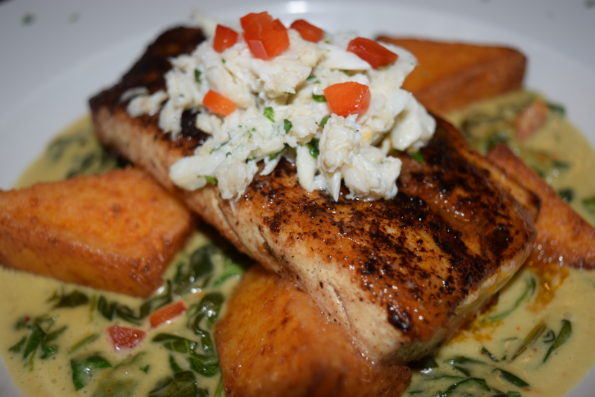 Sponsored Blog Post: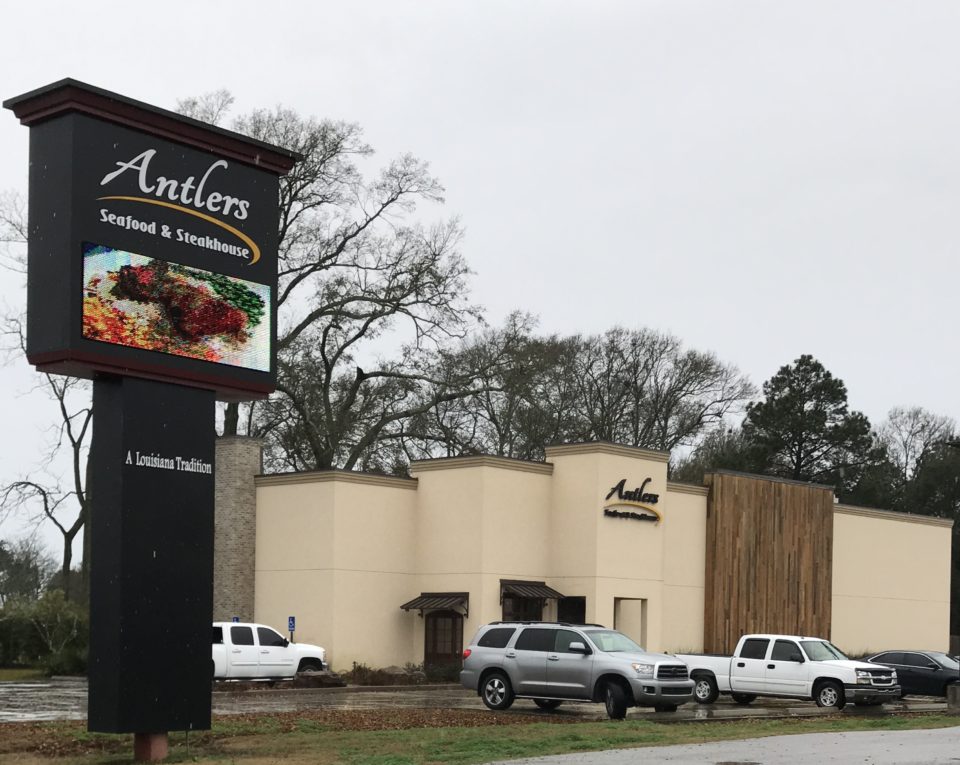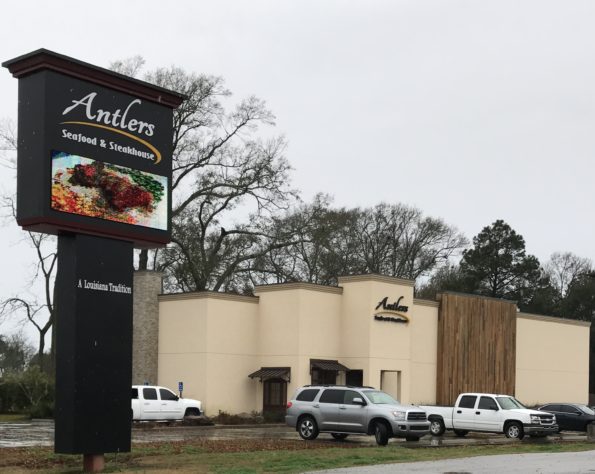 Antlers Restaurant and Bar is one of the oldest bars in Lafayette, LA. It has existed in the beautiful historic district of downtown Lafayette since 1921. The old Antler's Billard Pallor was bought in 1940 by Joe Walters and he moved Antlers directly across the street into its current location which was then known as the La Acadianne Lounge.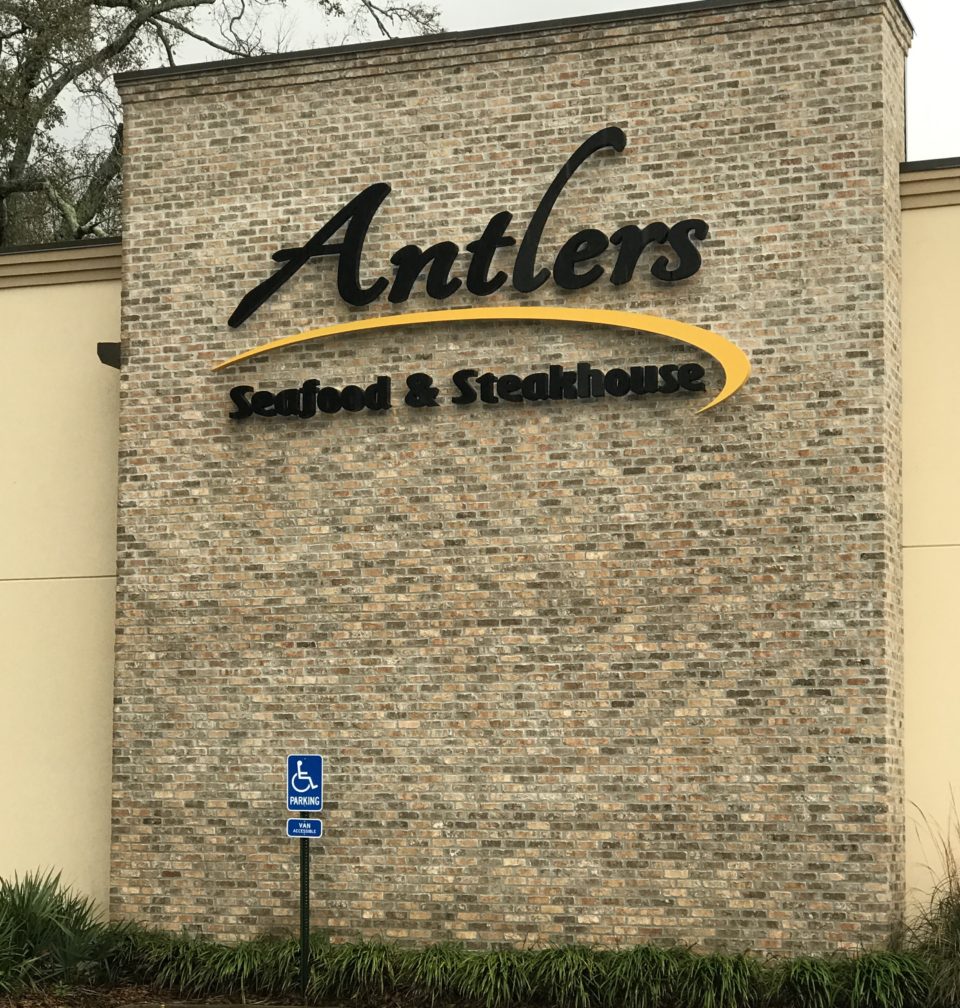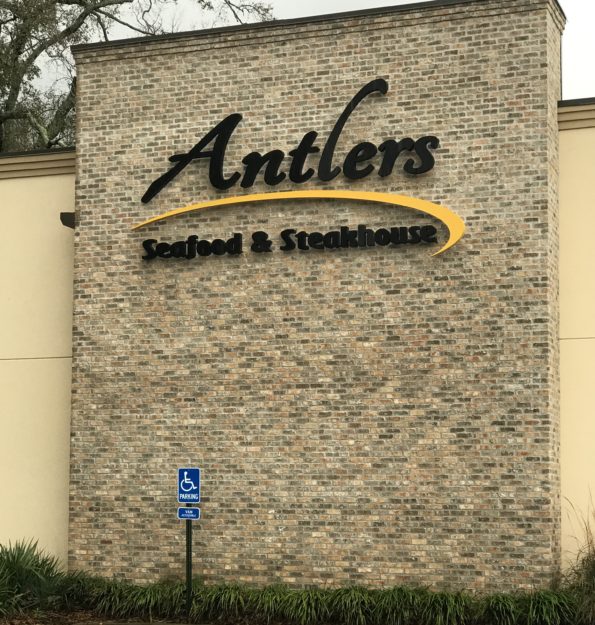 Antlers has been serving the best authentic Cajun Cuisine for over 6 decades.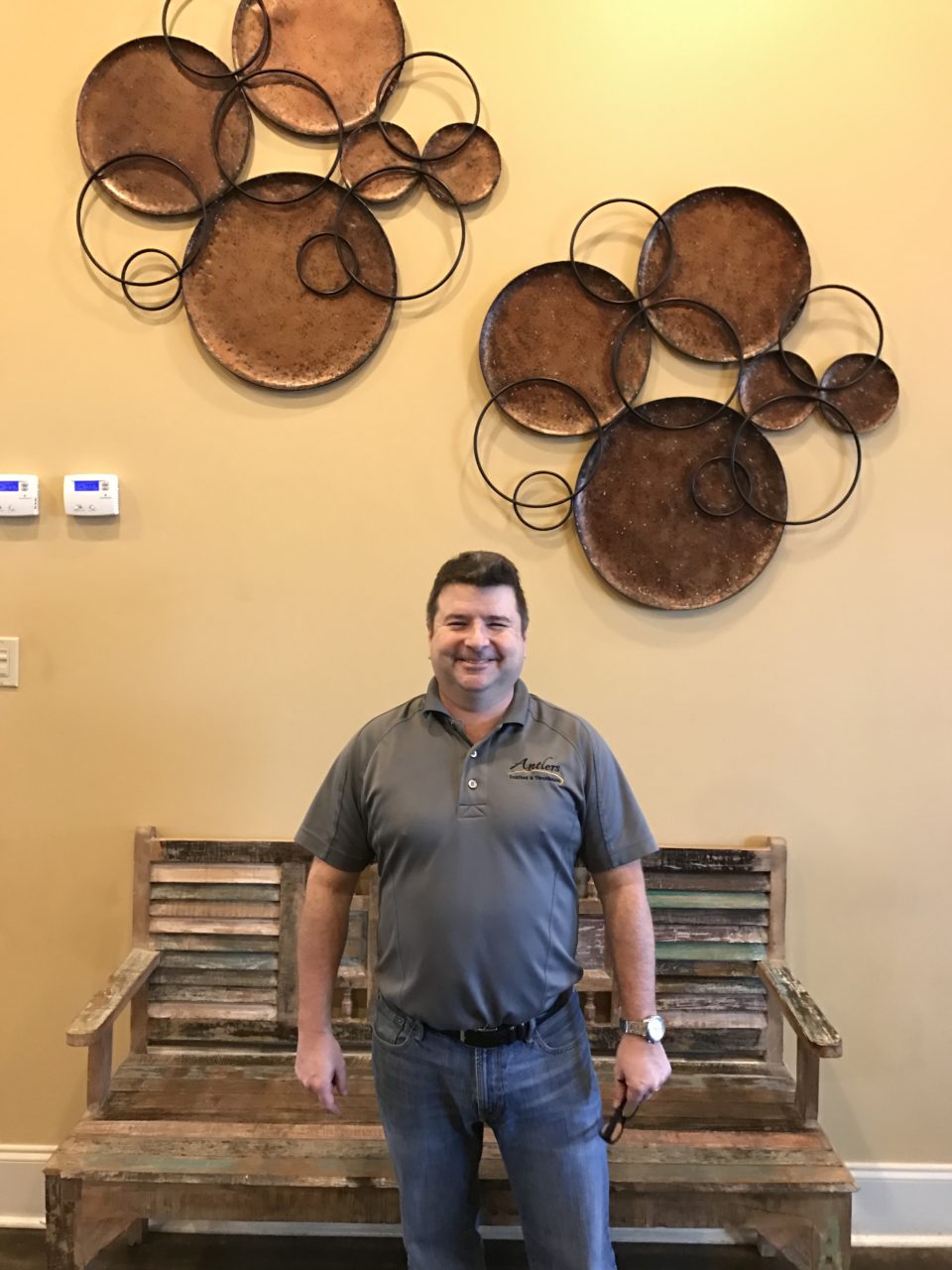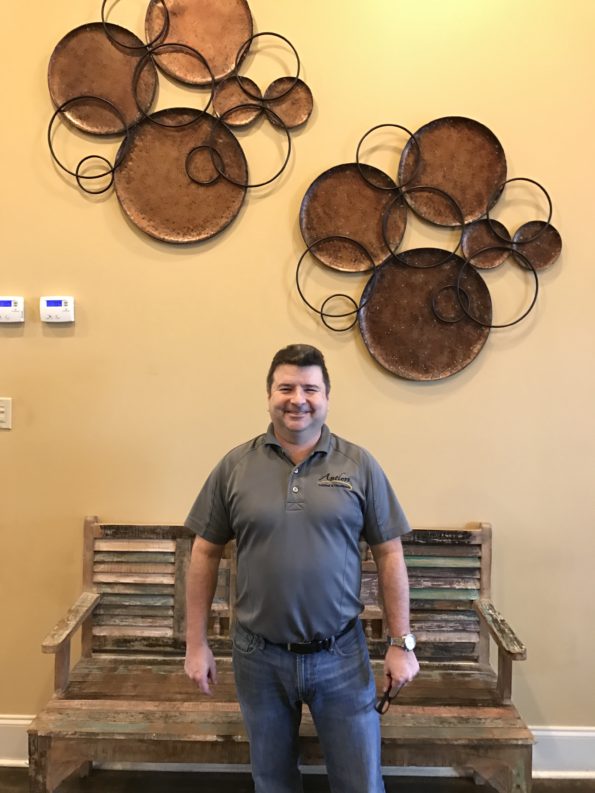 Now third generation owner Johnny Walters continues what his grandfather started years ago and recently added a new restaurant concept in Broussard, LA, Antlers Seafood & Steakhouse.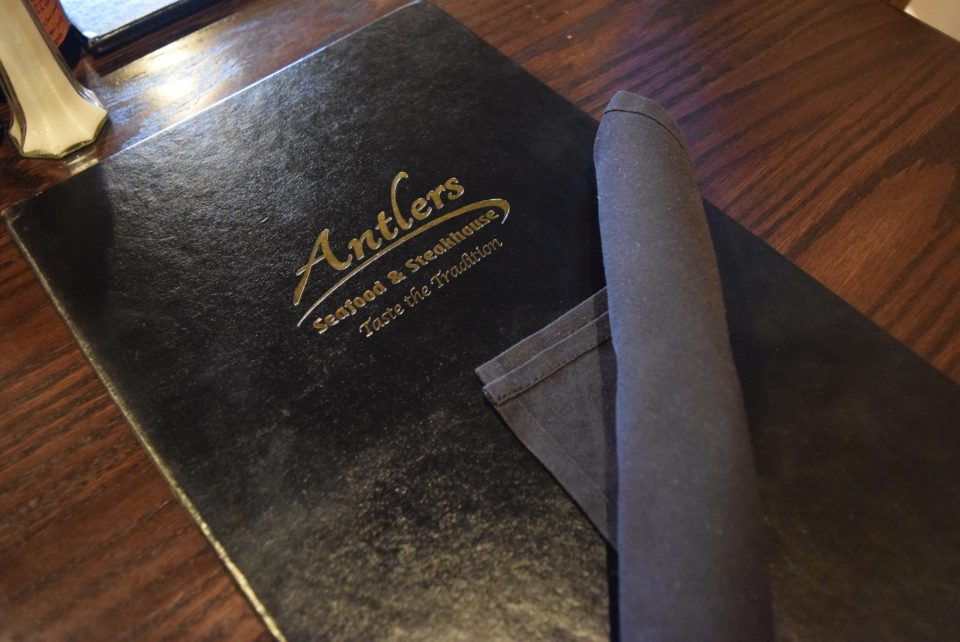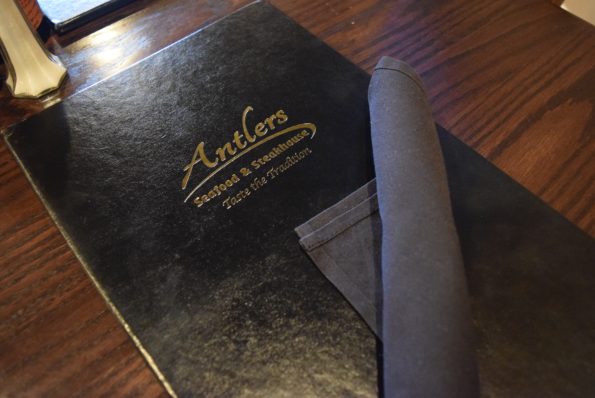 Antler's Seafood & Steakhouse is a Cajun-Style Restaurant that fuses the mouth-watering taste of the 3rd generation Cajun family recipes with the highest quality cuts of beef and Louisiana seafood dishes. Specialties include their famous authentic Cajun lunches, exciting new appetizers, fried and grilled seafood dishes and steaks with a Cajun flair prepared like no one else.
From the delicious crisp salads to the fried seafood platters.  Antlers Seafood & Steakhouse uses the freshest ingredients to create the most memorable dining experience.
A week ago, we had the distinct pleasure of dining at Antler's Seafood & Steakhouse for lunch.  Boy did we not know what a treat we were in for.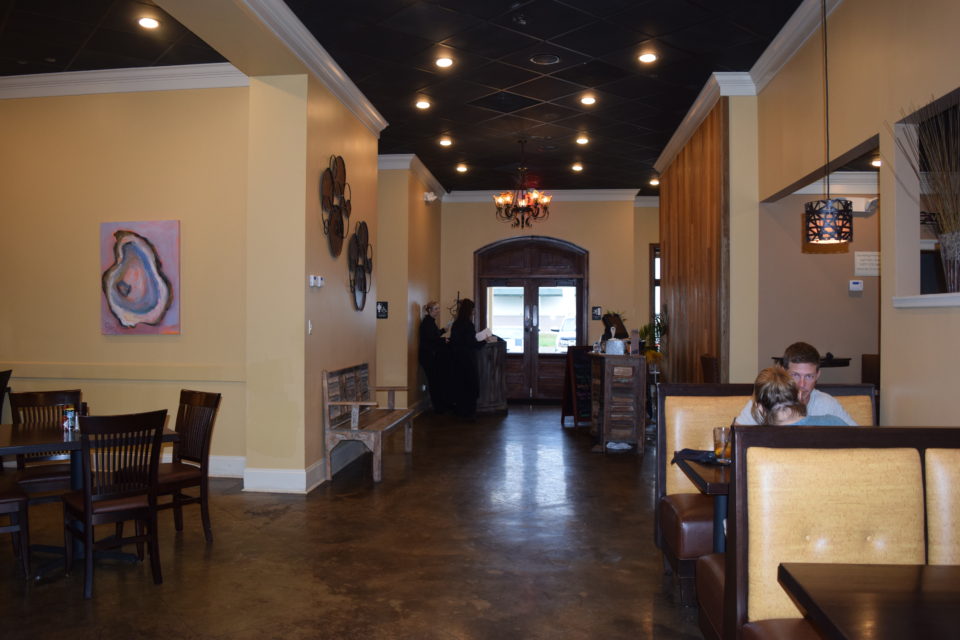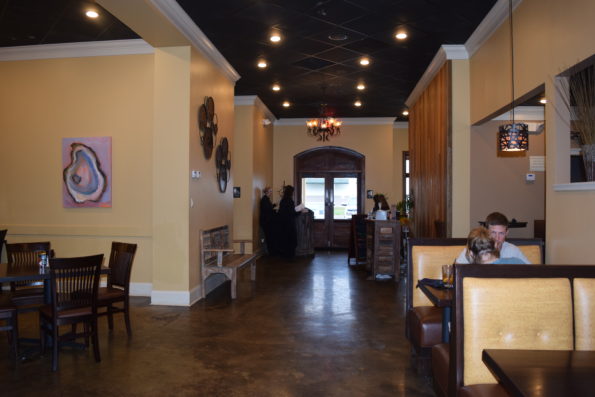 Upon driving up to the restaurant, I loved the brick, stucco and wooden exterior. A very classy, upscale look.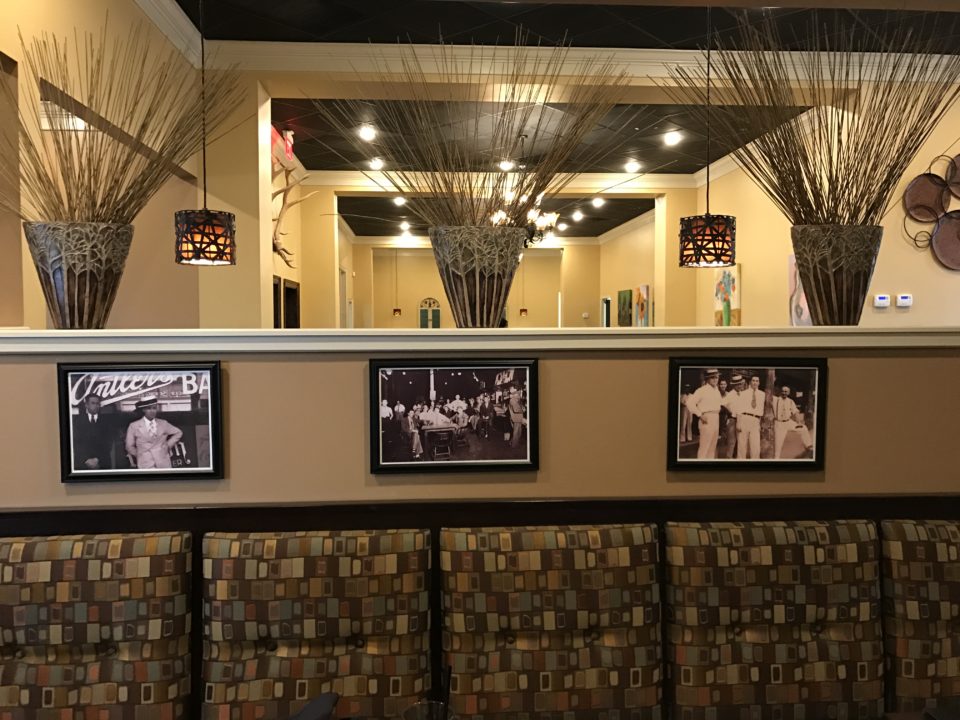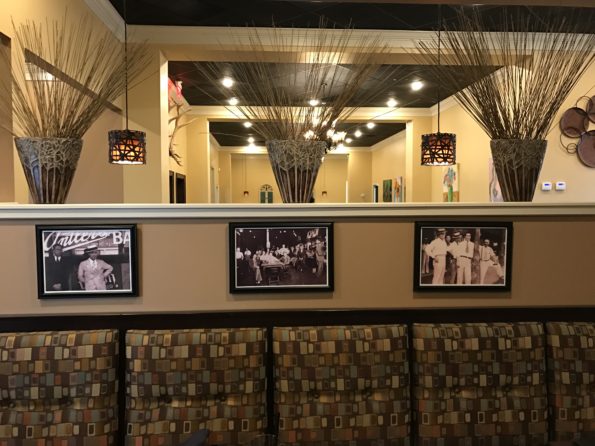 The interior was no different. You could see that each piece of the puzzle was chosen with great thought and going for a distinct look. The decor was beautiful, high class, high quality designs without being too flashy.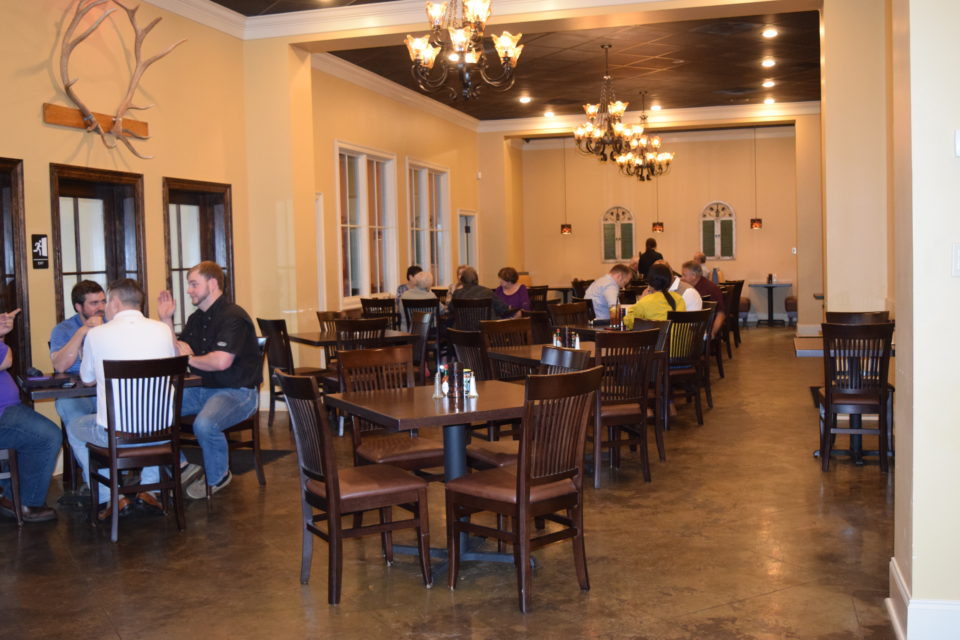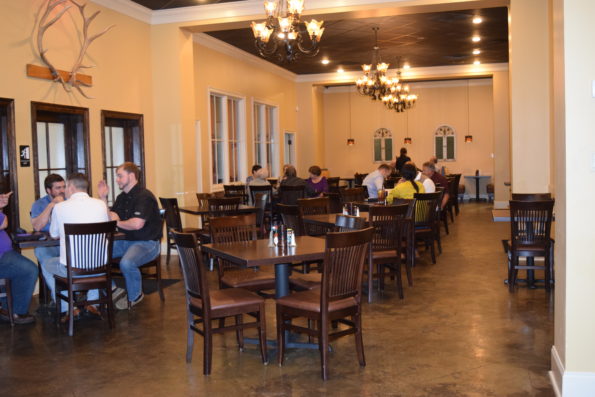 The restaurant also had some paintings with significance, one being that many of the paintings were hand painted by Johnny's sister.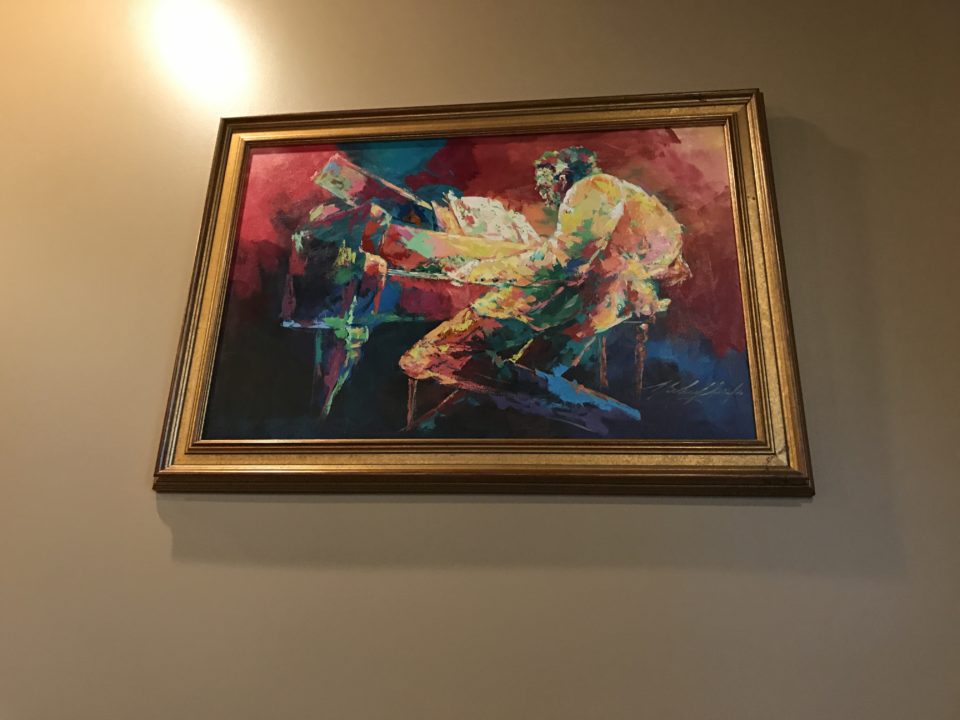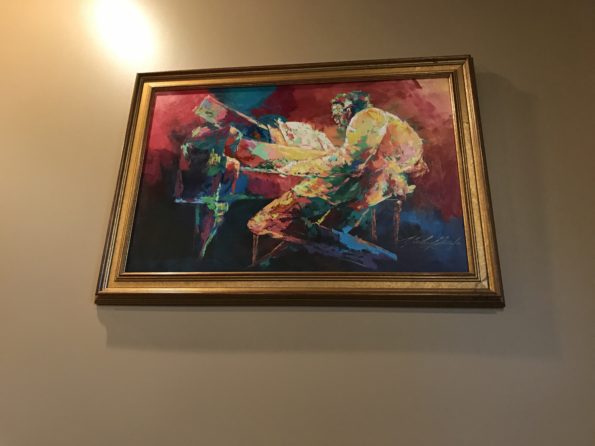 We decided to sit in the Lounge area, which gave us some privacy as well as extreme comfort. The chairs were plush and comfortable.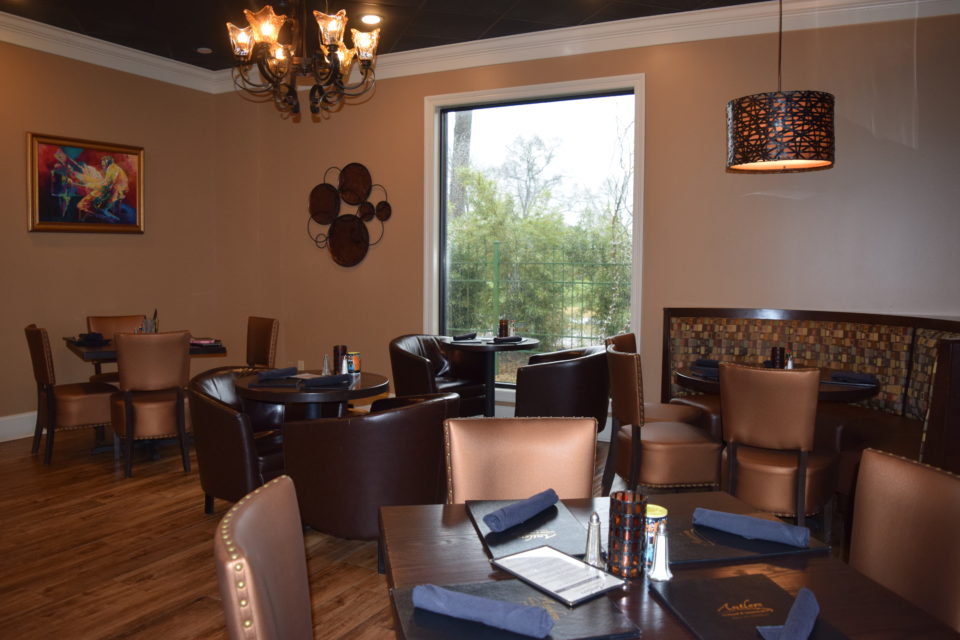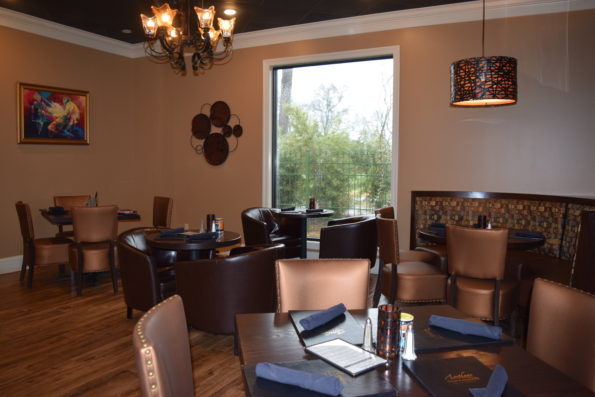 The bartender immediately arrived at our table to take our drink orders.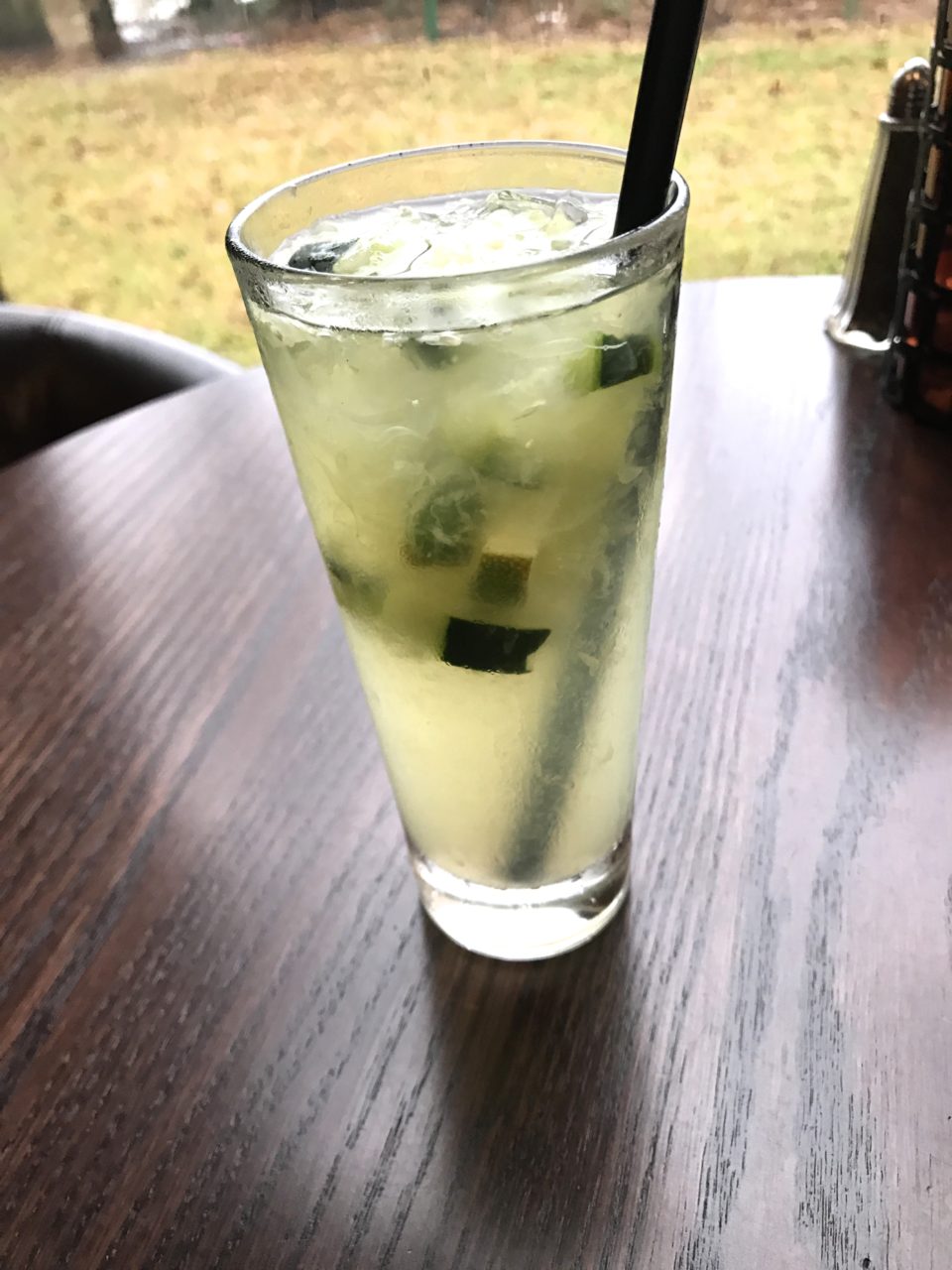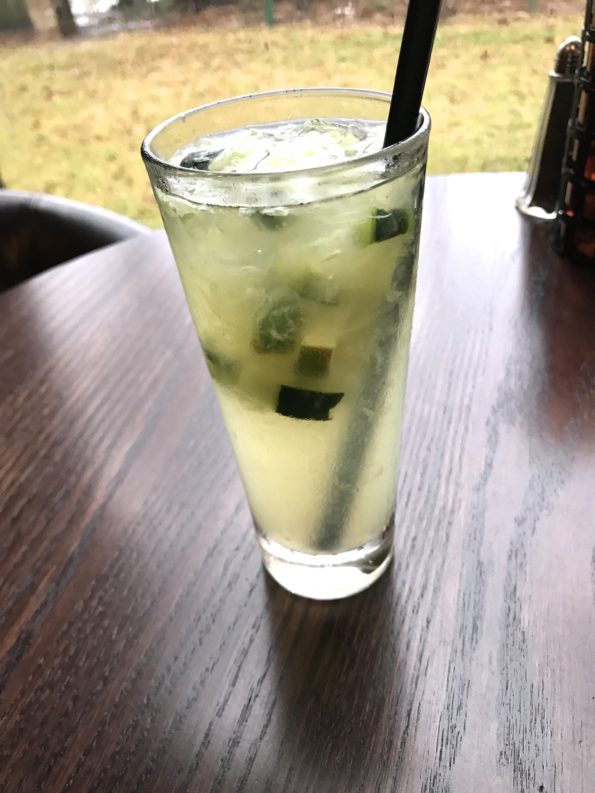 Once our drink orders were taken, we began looking over the menu. I love my mocktails, so I chose the mocktail version of the Cucumber Collins. The drink had a very interesting flavor combination with the lime juice and the cucumbers as well as the other ingredients but the flavors worked well together. A very refreshing and light drink.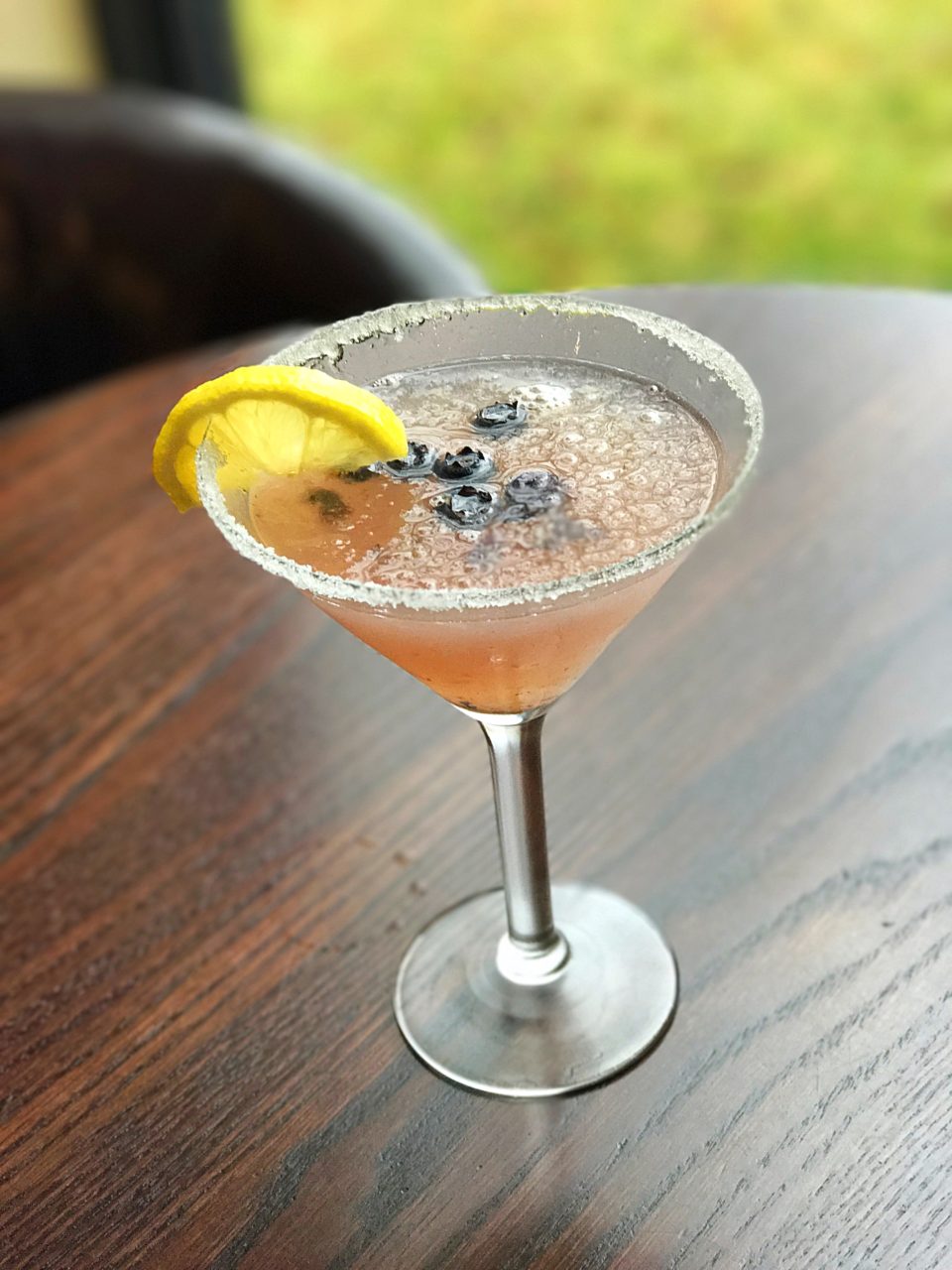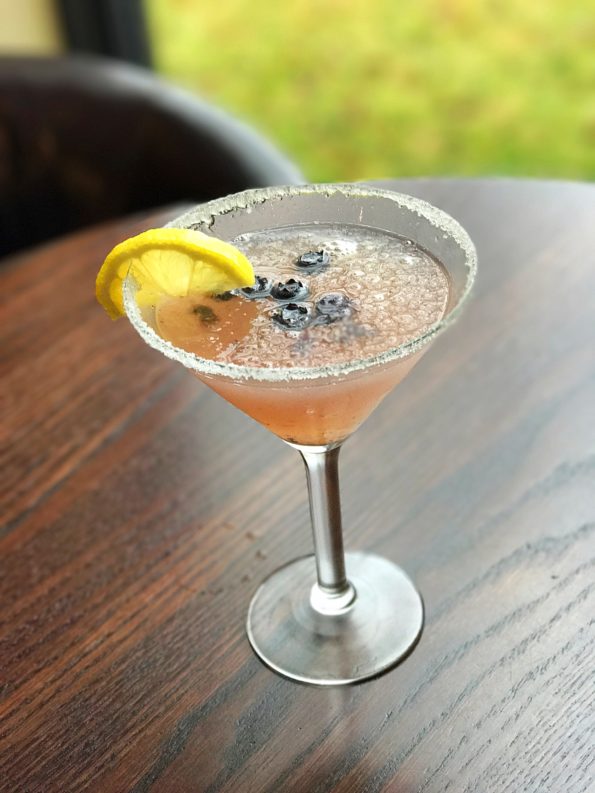 I also tried the Blackberry Cosmo which was fruity with a touch of tanginess and sweetness. Very good.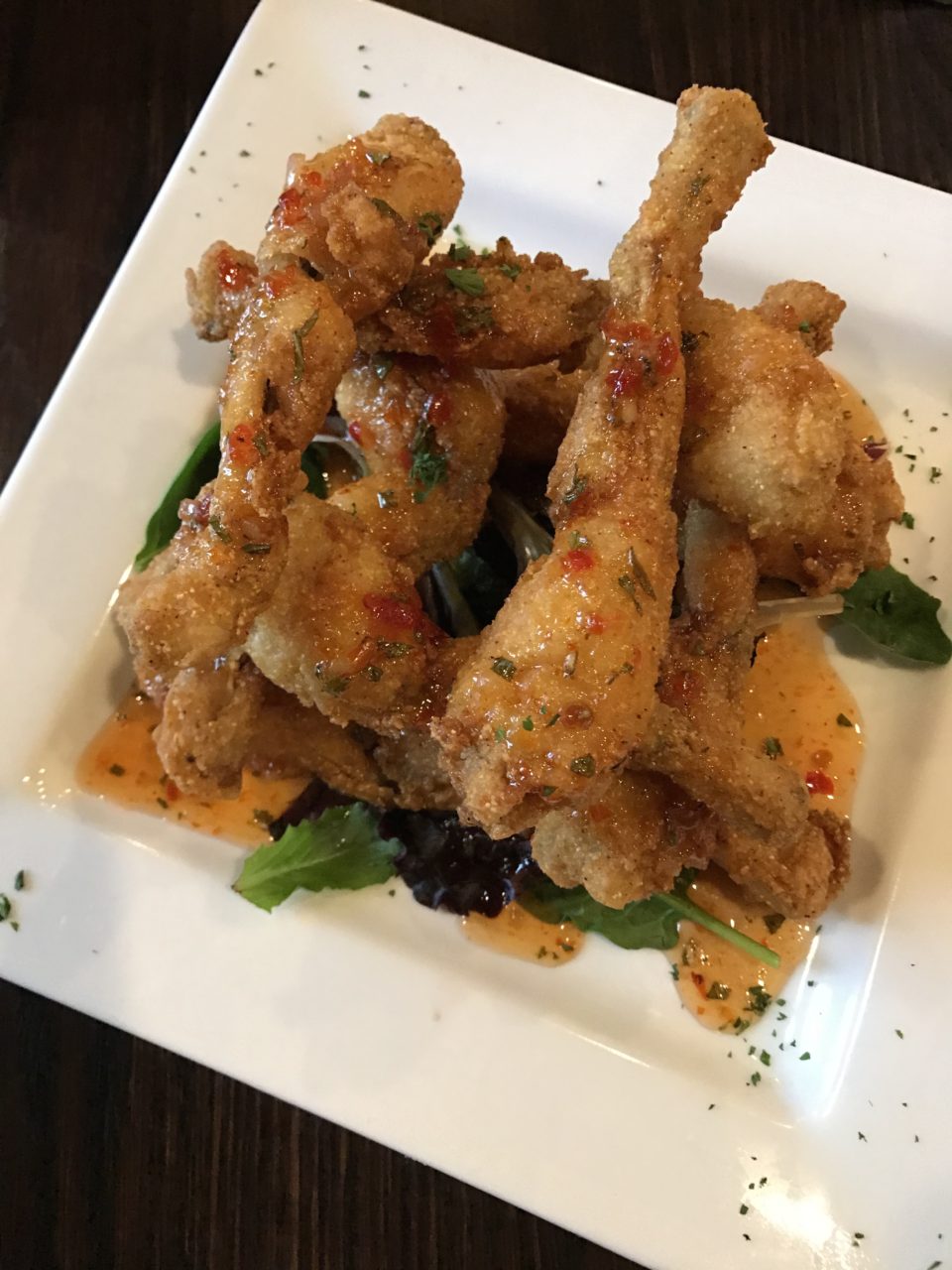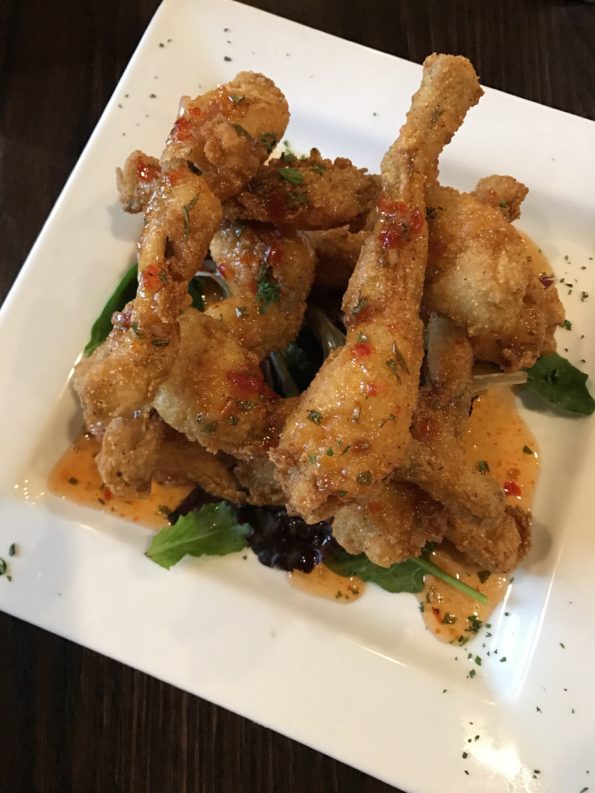 We started with the Fried Frog Legs. This dish included eight frog legs tossed in the Antler's New Orleans style oyster breading then fried and served with a drizzle of their sweet chili mint glaze.
A classic, Louisiana dish that had the right balance of spice and flavor. The spice was on point. The frog legs were fried golden brown and beautifully presented. A tasty start to a meal that only got better as it went on.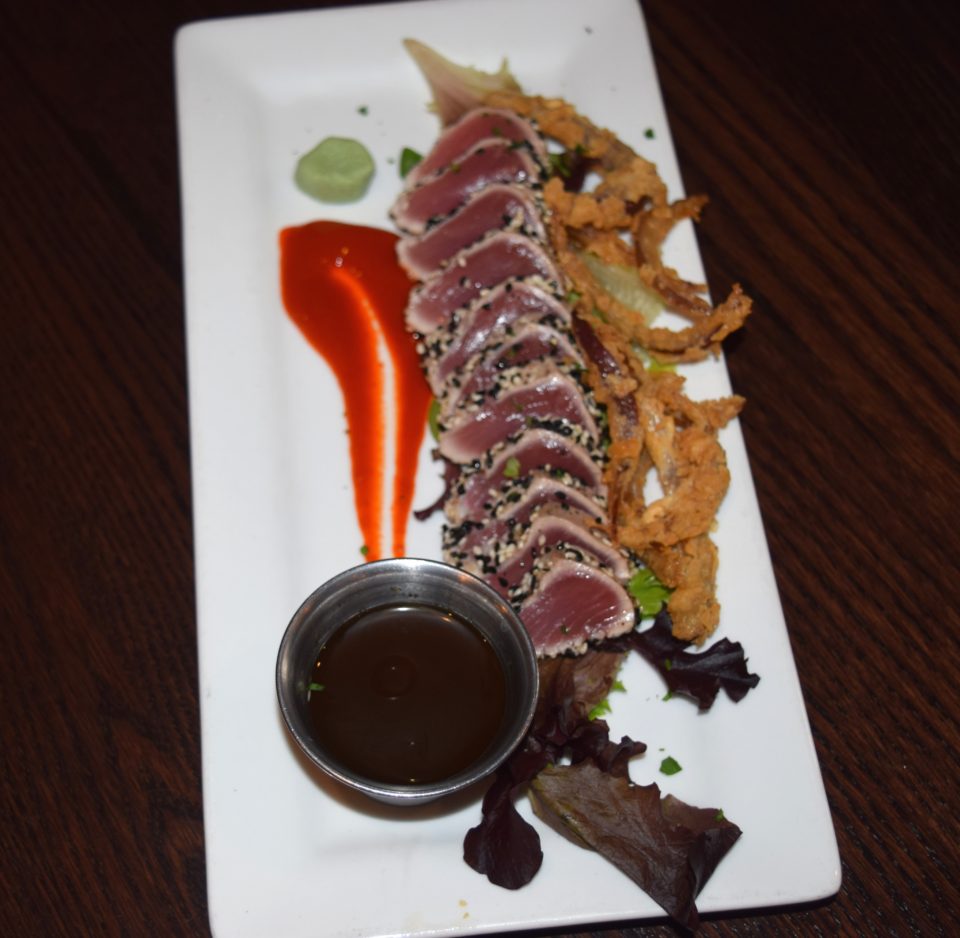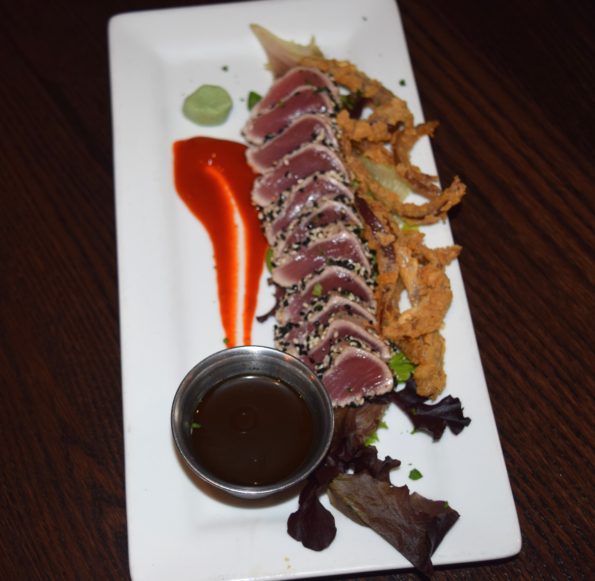 The Antler's Fresh Caught Tuna was next on the menu. OMG!!!, this appetizer was so good. From the presentation to the taste, spot on!  The dish included a hand cut sesame encrusted 4 oz tuna seared rare and sliced thin.
Topped with fried tabasco onions and serve with a side of ponzo sauce (citrus based sauce) and wasabi on a bed of greens. Superb dish.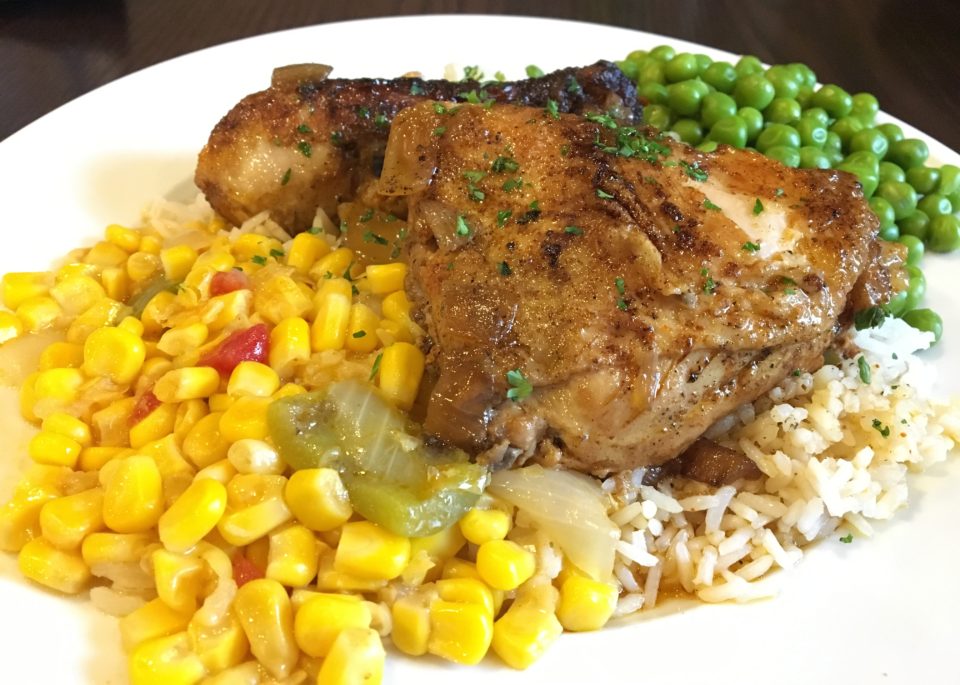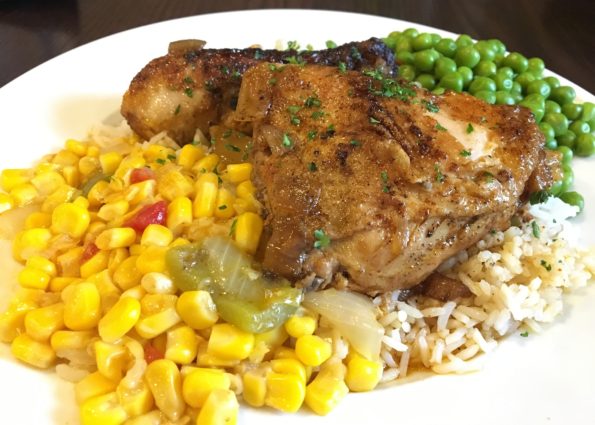 My hubby ordered the Lunch special for Thursday, which was the Smothered chicken with corn mouque cheaux and sweet peas over rice and gravy.  This dish was like the home cooking you go home to mama for.  Well seasoned and a large portion.
Antler's Daily Plate lunch is offered Monday – Friday and the prices range from $10.95 – $13.95.  Very inexpensive for a home cooked meal.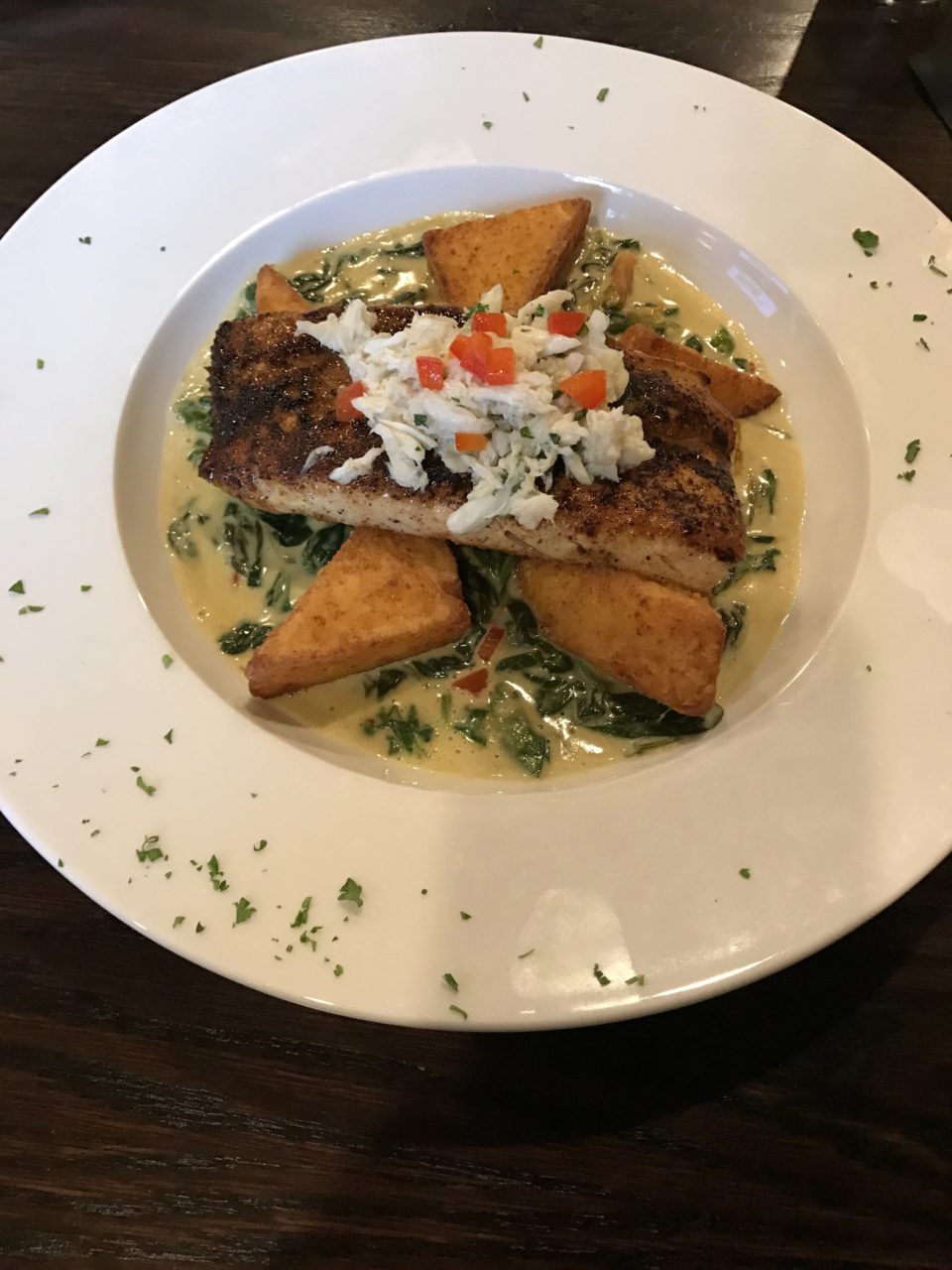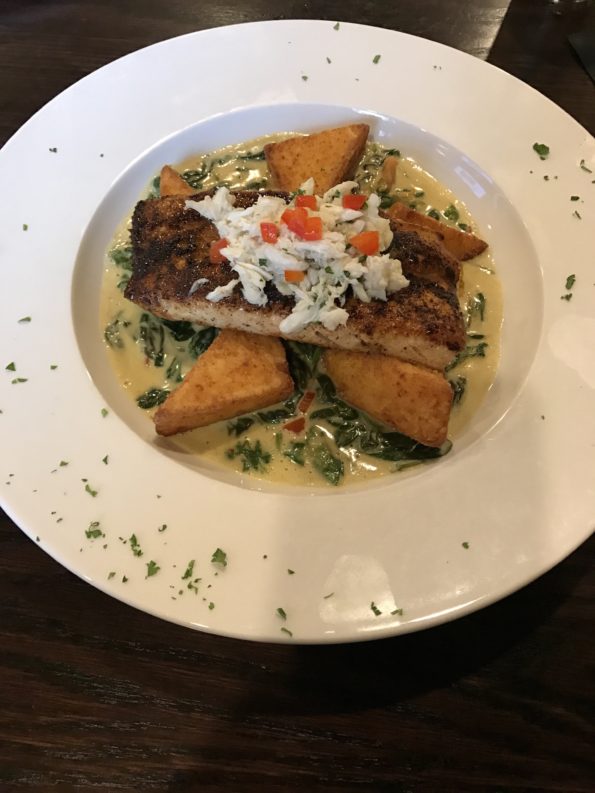 I ordered the Blackened Mahi Mahi.  The  Mahi Mahi was dusted in Antler's house blackening seasoning and topped with a lump crab with white wine butter sauce and served with the Antler's grit cakes and creamed spinach. My goodness!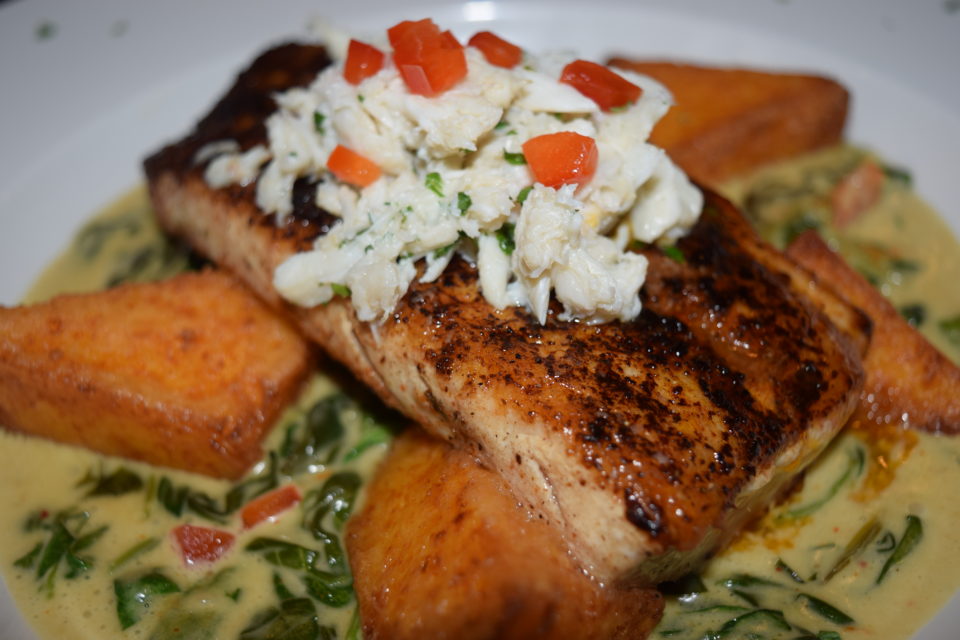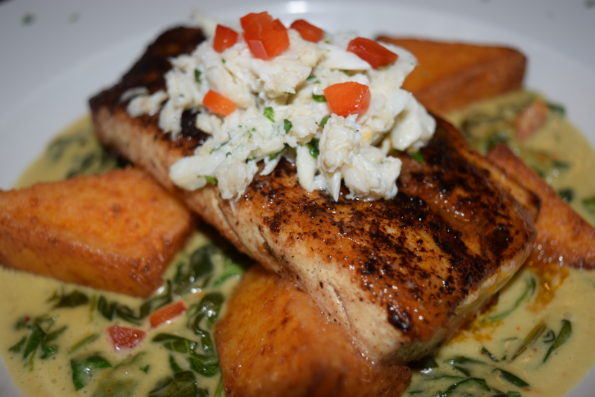 I have eaten at many restaurants and there are lots of dishes that have become one of my favorites.  This is my new favorite. This dish was wonderful. The creaminess of the spinach with the blackened Mahi Mahi with a bite of the grit cake made for the perfect bite of food!  I have to say it again a gorgeous plate of food!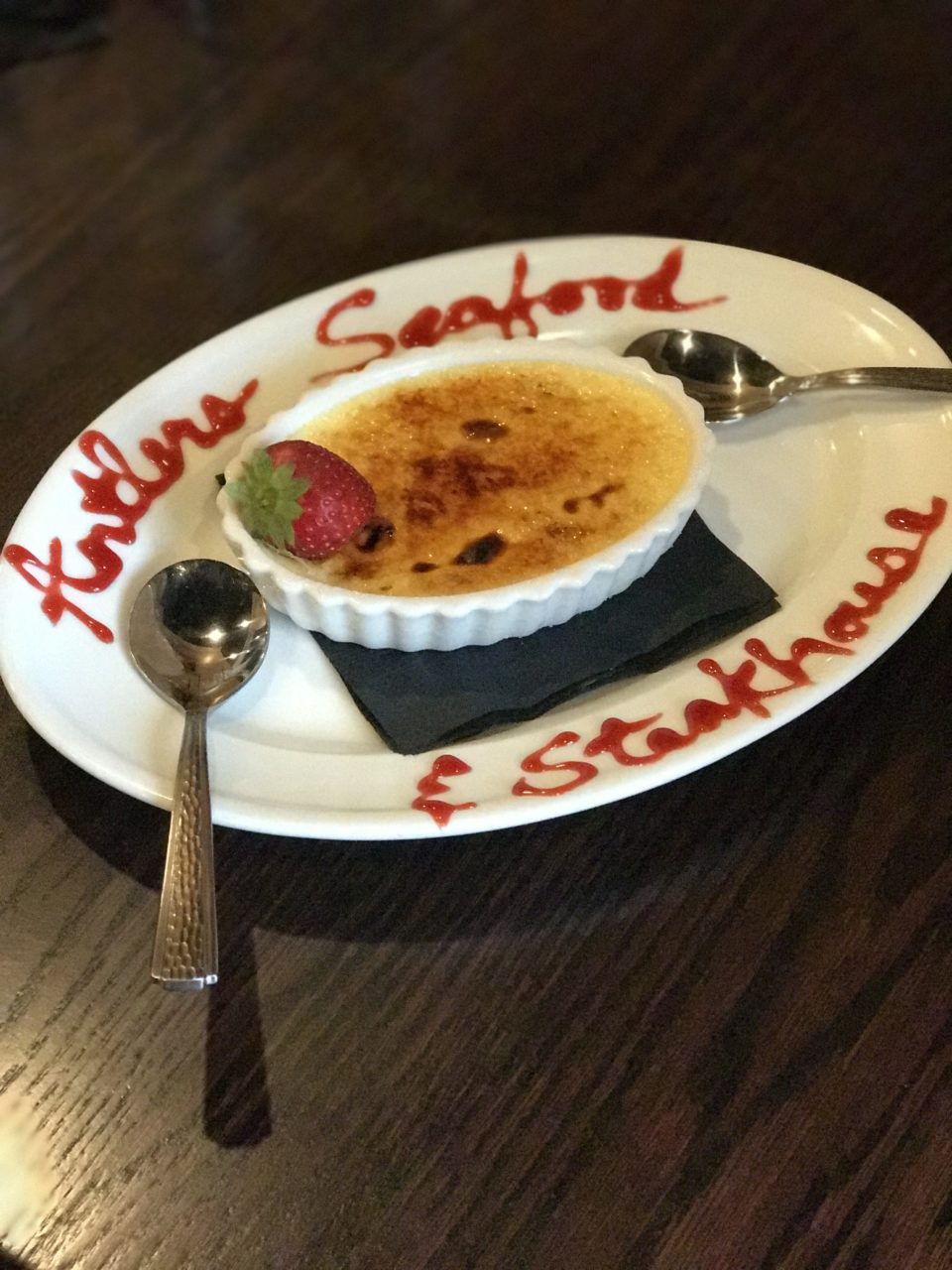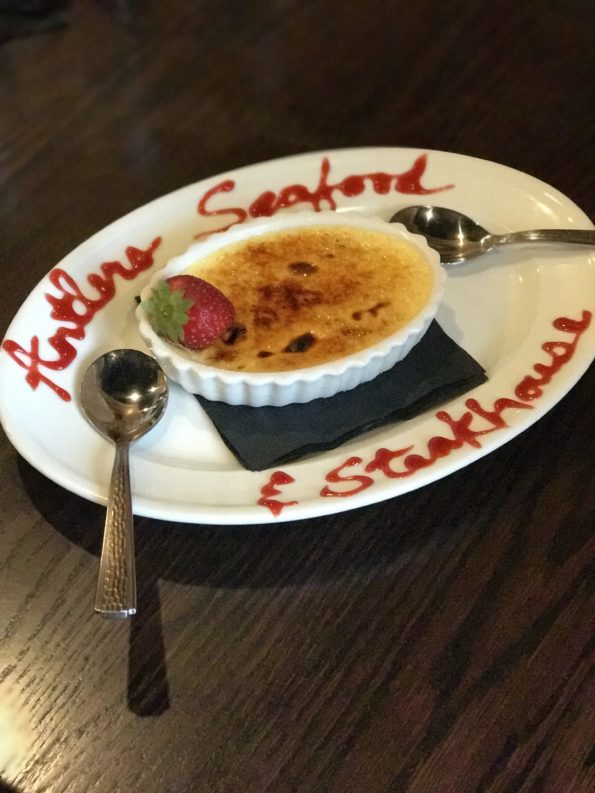 We had room for a little dessert, so we had the Creme Brûlée.  The dessert was beautiful with bright red cursive writing and with fruit. The Creme Brûlée was a mild vanilla custard served chilled with seasonal berries.
A beautiful dessert. The Creme Brûlée was delicious. The dessert was too pretty to eat. But we tore into it! Superb.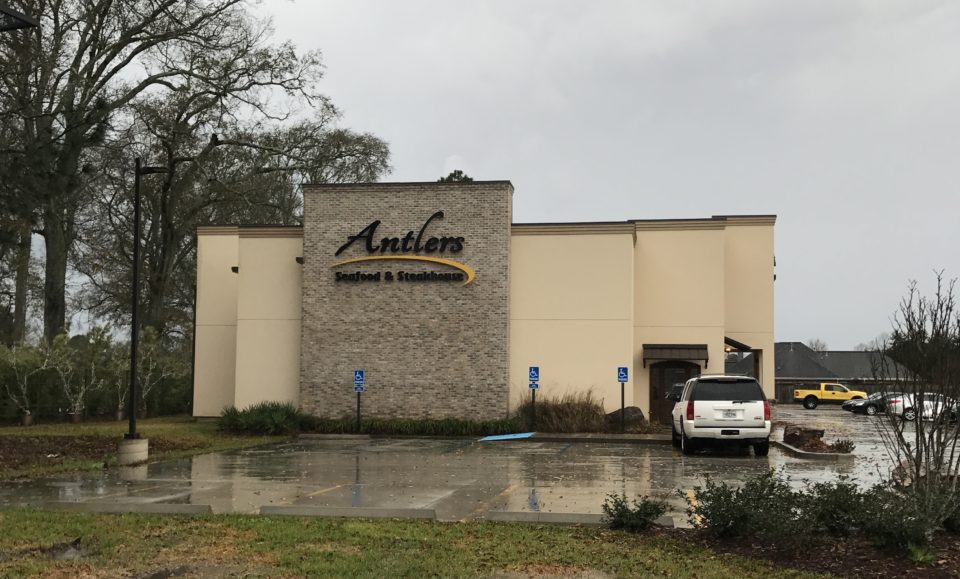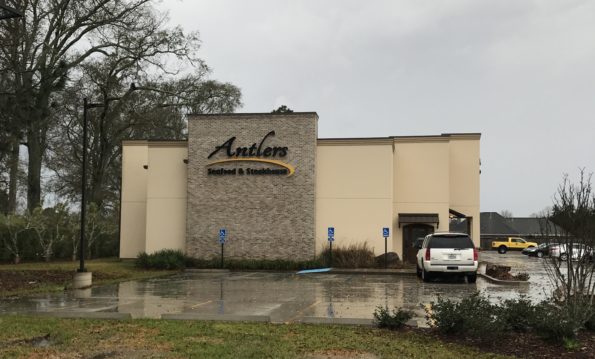 Overall, our experience at Antler's was top notch!  Everything was spot on, the food was delicious.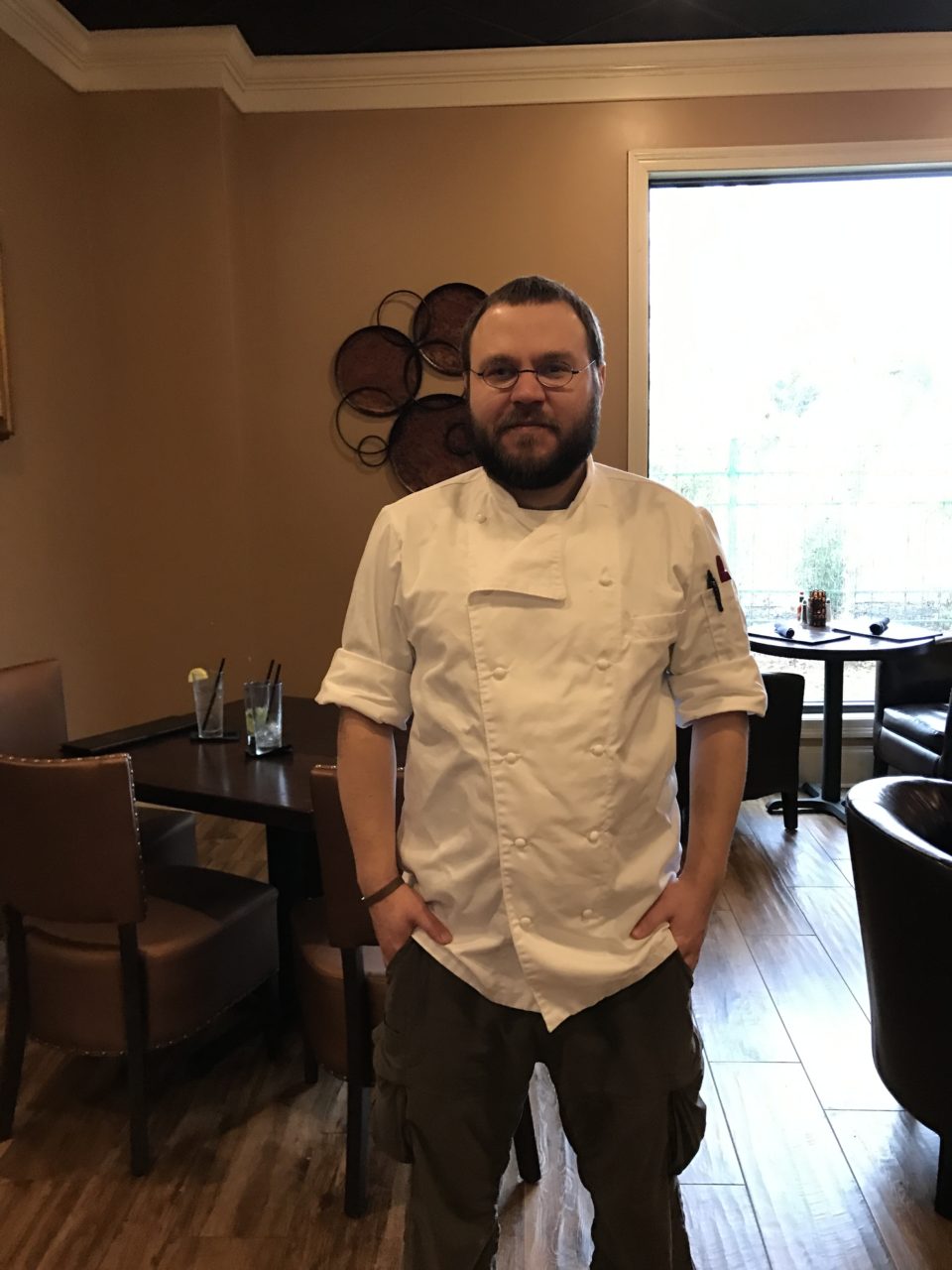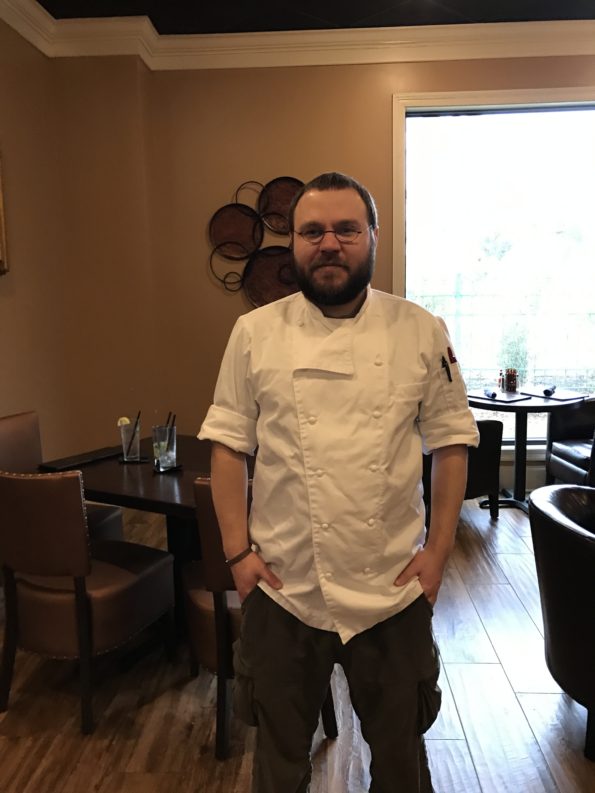 The Executive Chef Brad Berwick did a fantastic job preparing and delivering each dish with exceptional success.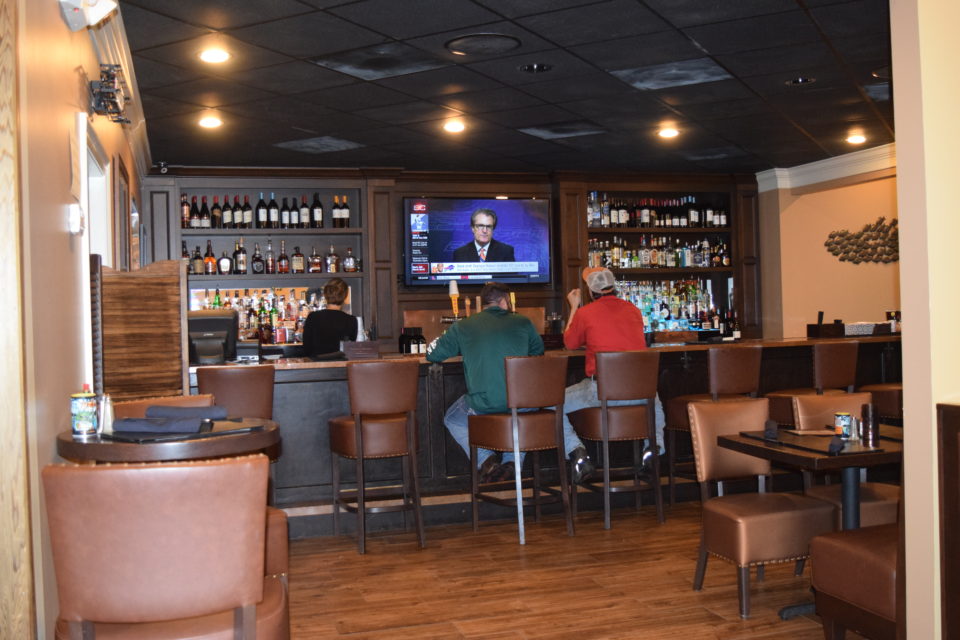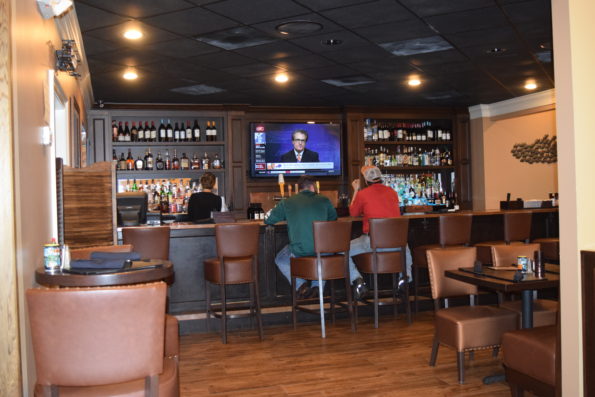 The atmosphere felt very welcoming, from the time we walked in until we were done with our last bite. They treated us like family and that's what it felt like.  The service was impeccable.
The dishes were prepared with high quality.  The staff is so attentive that when you become a repeat customer, they become familiar with what your ordering preferences are.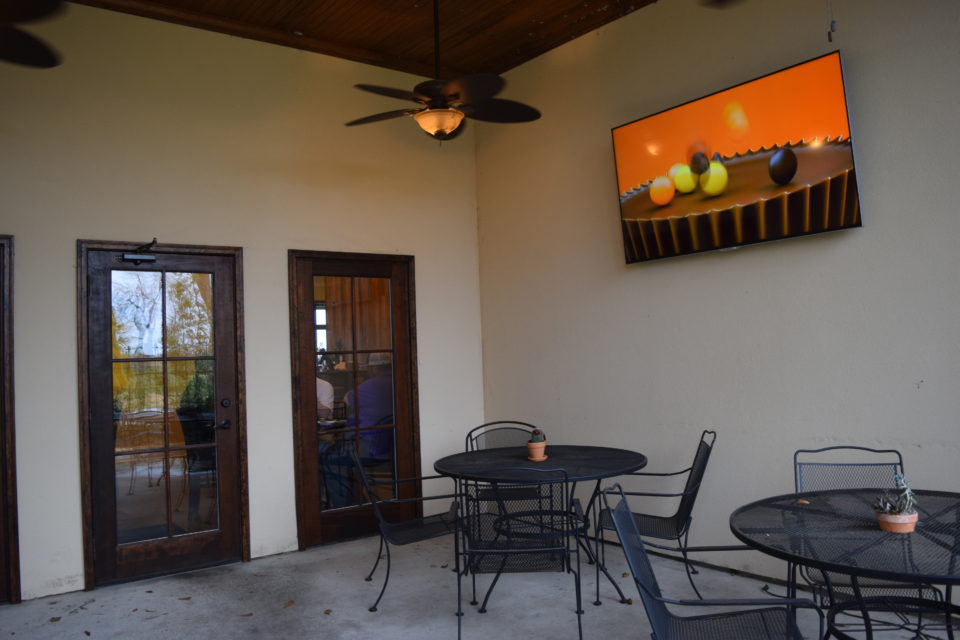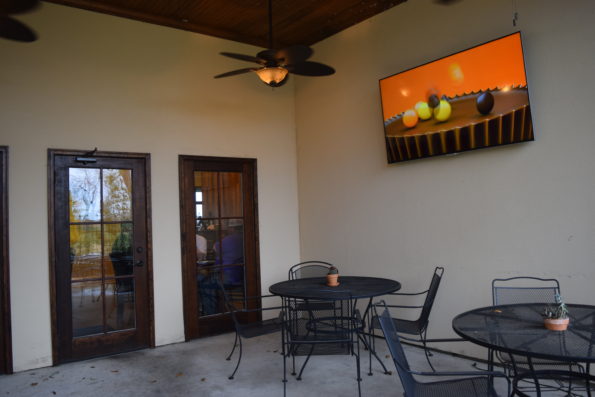 Antler's has a nice outdoor space with a television. Perfect for the upcoming spring weather.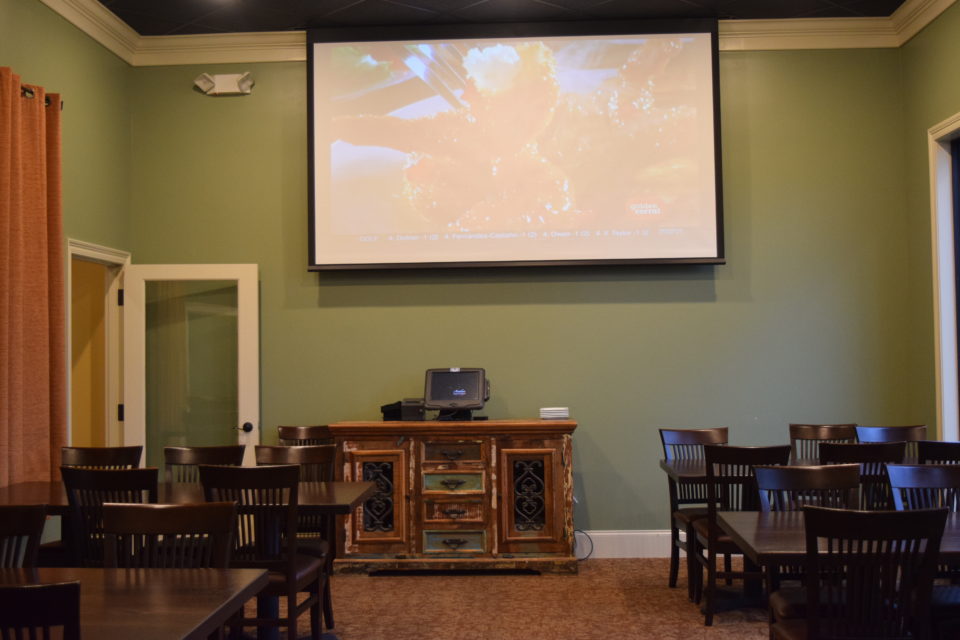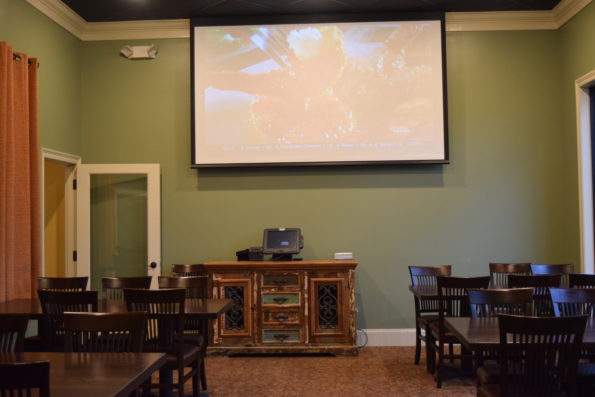 In addition to Lunch or Dinner, Antler's also has a Banquet room for Banquets, Birthday Parties or Special Dinners. So if you are hosting a special event or conference, don't fret. Let the Antler's staff help you with your event.
Call 337-451-5944 and ask for Ed Gaspard, he is waiting and willing to help you!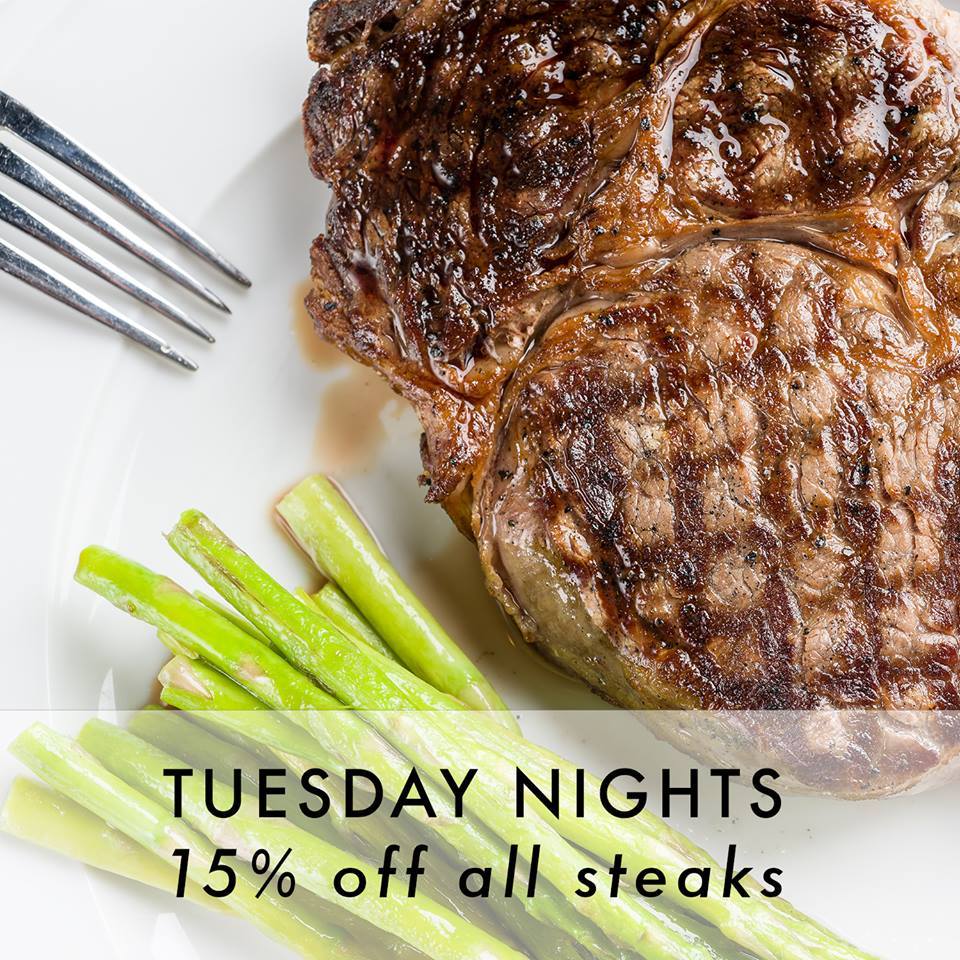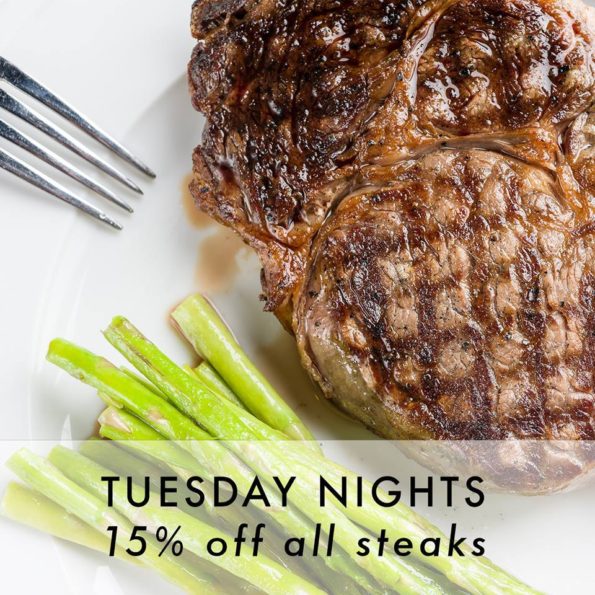 Every Tuesday night, Antler's offers 15% off all Steaks. This year, Valentine's Day is on a Tuesday, why not make plans to dine at Antler's Seafood & Steakhouse for your romantic night?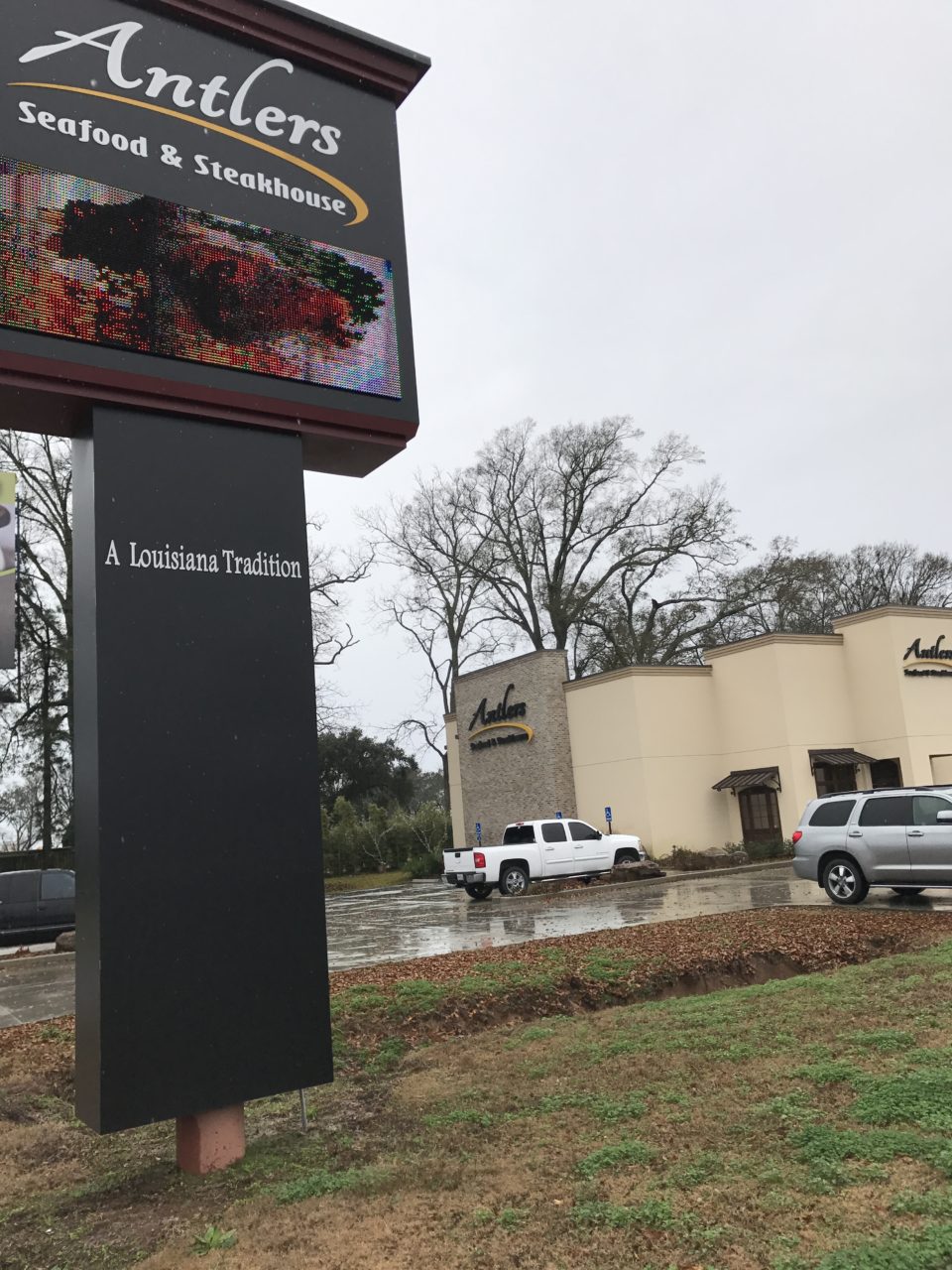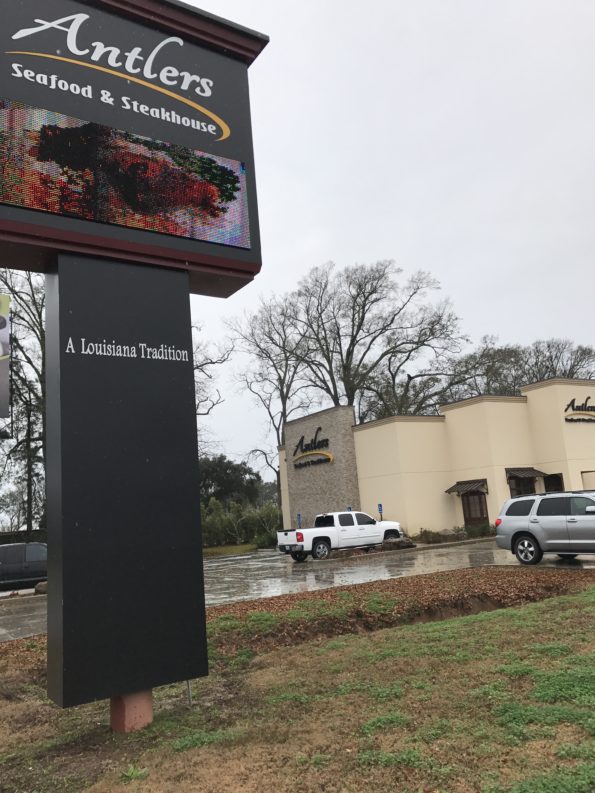 Whether you are looking for a fancy night out with your significant other, a girl's night out or a nice lunch,  Antlers is the place to be.
Antlers Seafood & Steakhouse is located at 200 Heritage Parkway in Broussard, LA. 70500.  If you would like to dine in Lafayette, Antlers Restaurant and Bar is located at 555 Jefferson Street, Lafayette, LA. 70501.
Interested in me doing a blog for your restaurant? Contact me at tasteeplaces@gmail.com
[bloglovin_button]