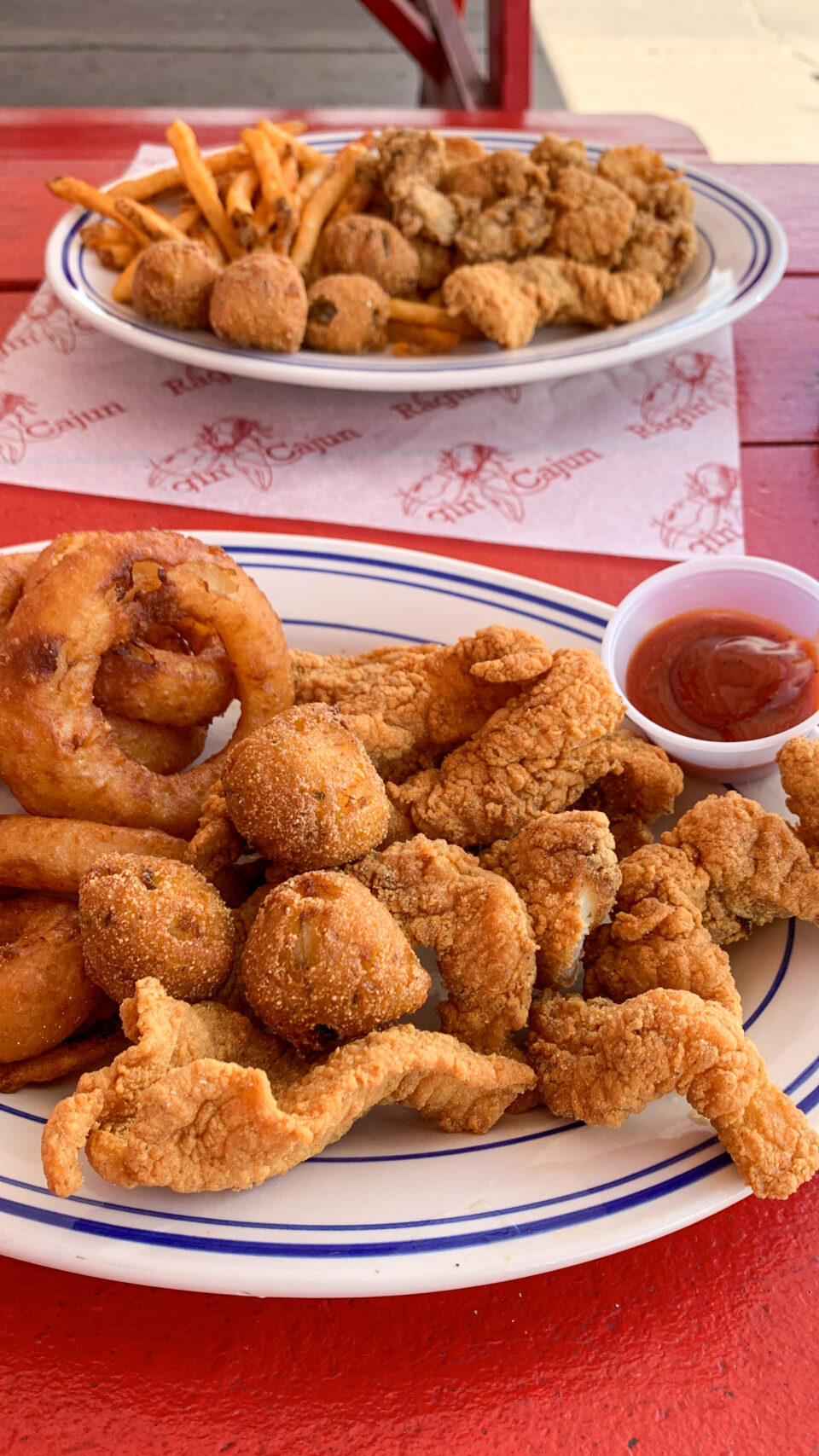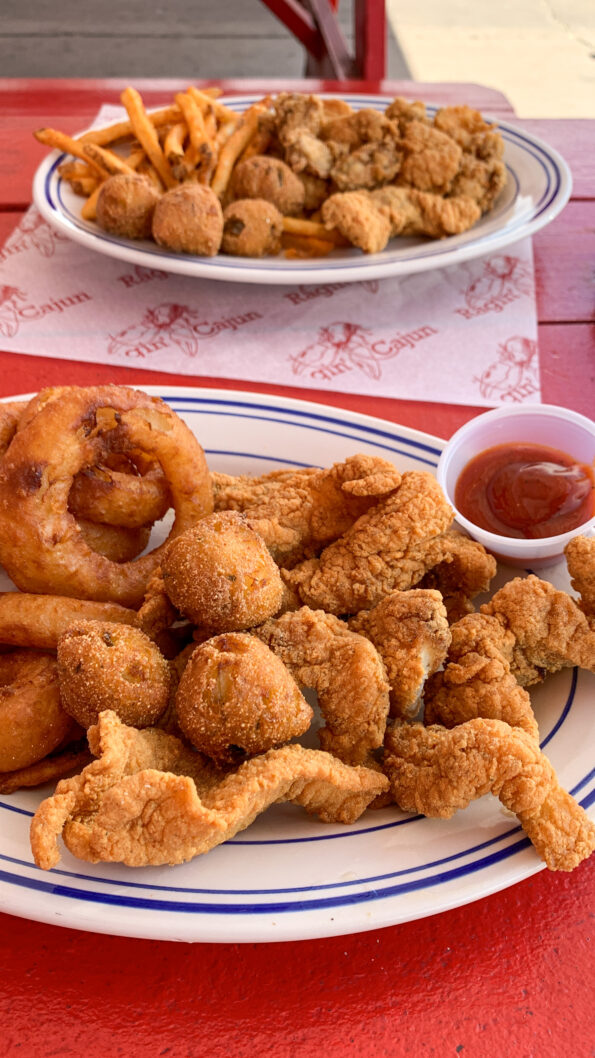 If you have been following me any length of time, you know we love a good Cajun restaurant. A restaurant that serves good Louisiana Classics.
We stopped in this past week at Rajin Cajun. Rajin Cajun is a restaurant serving up Louisiana dishes with high quality ingredients.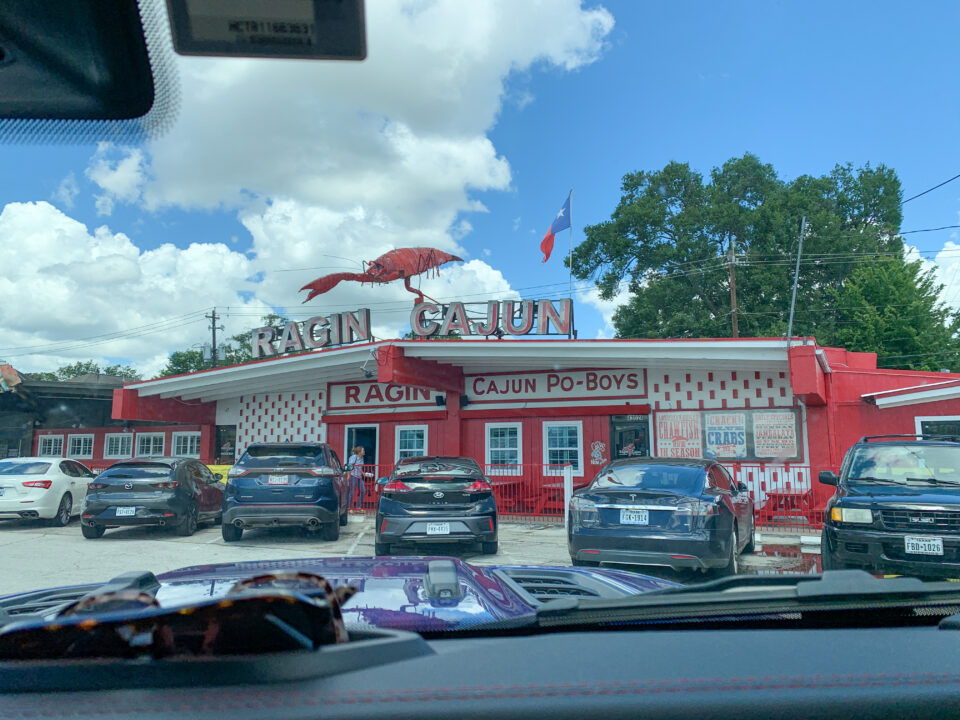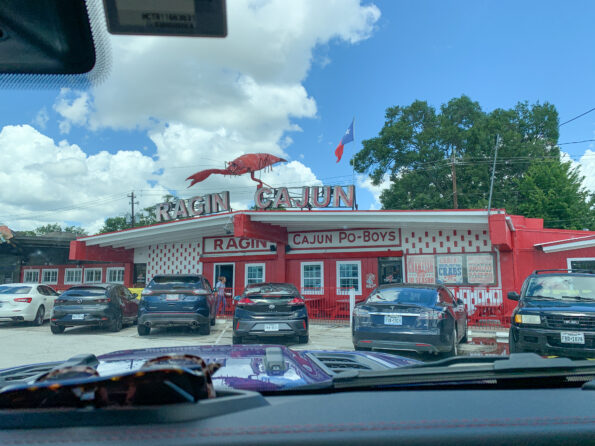 As we approached the restaurant, we immediately noticed the outdoor space for nice, cool, Sunny days. The restaurant had a very homey atmosphere and feel. The red exterior with the large Crawfish on top reminded us of the Rajun Cajun football team from Lafayette, Louisiana.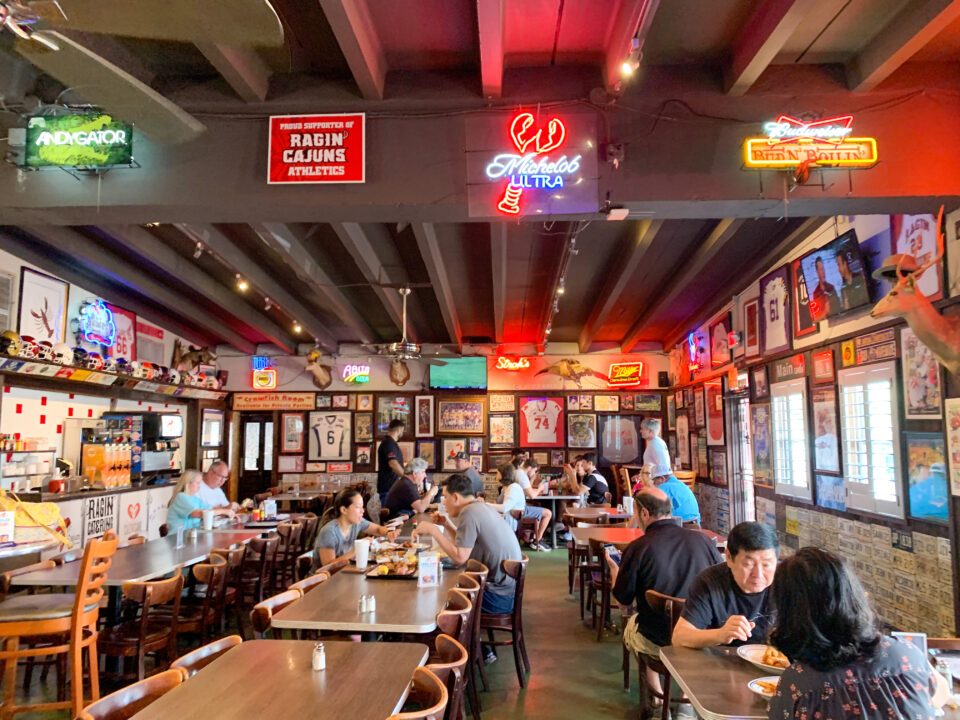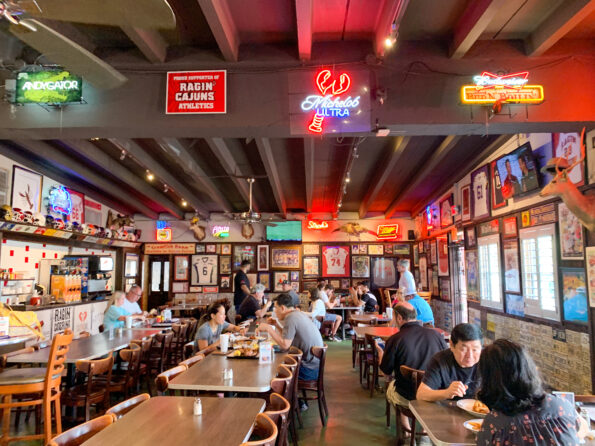 The wall was filled with sports memorabilia. There were a ton of Louisiana and Texas athletes were displayed throughout the restaurant.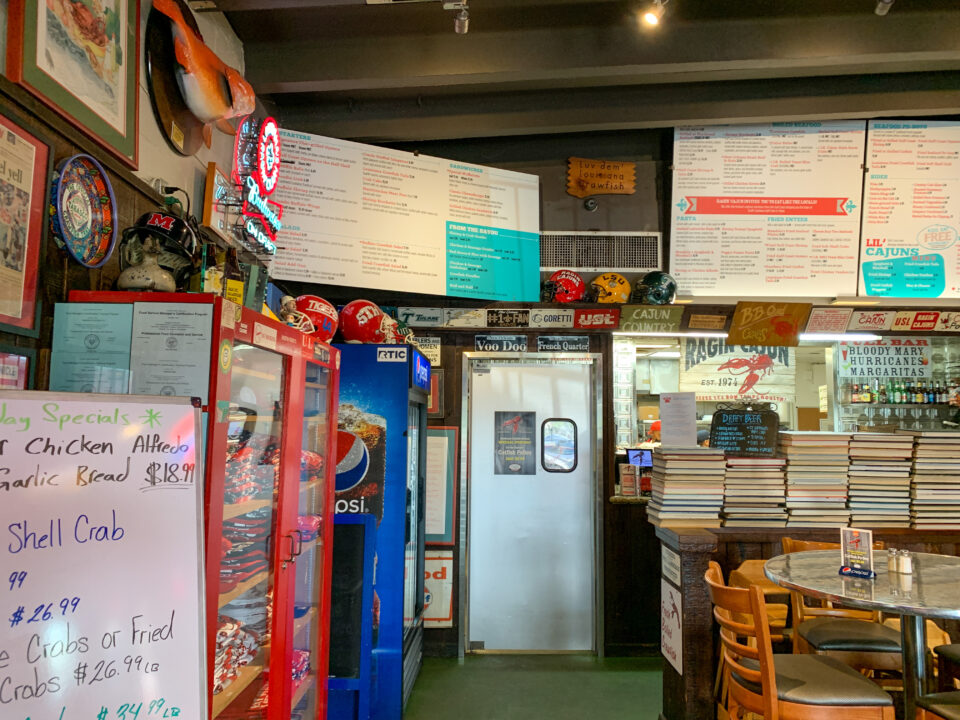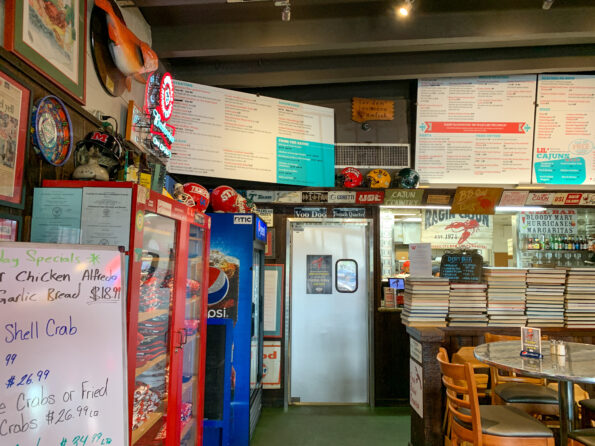 We perused the menu board and decided what we wanted to eat. As we approached the register to order, we were welcomed by a sweet lady.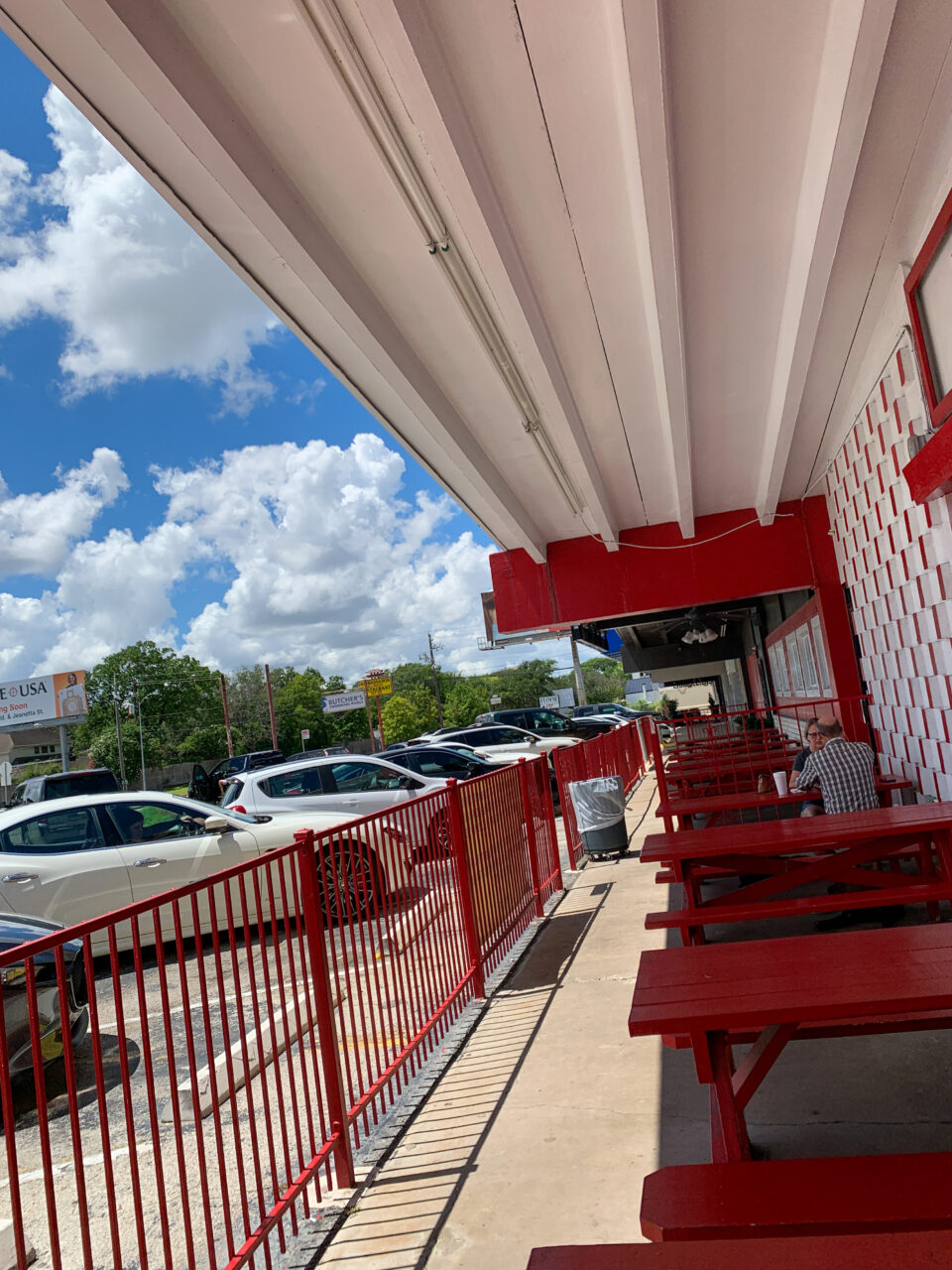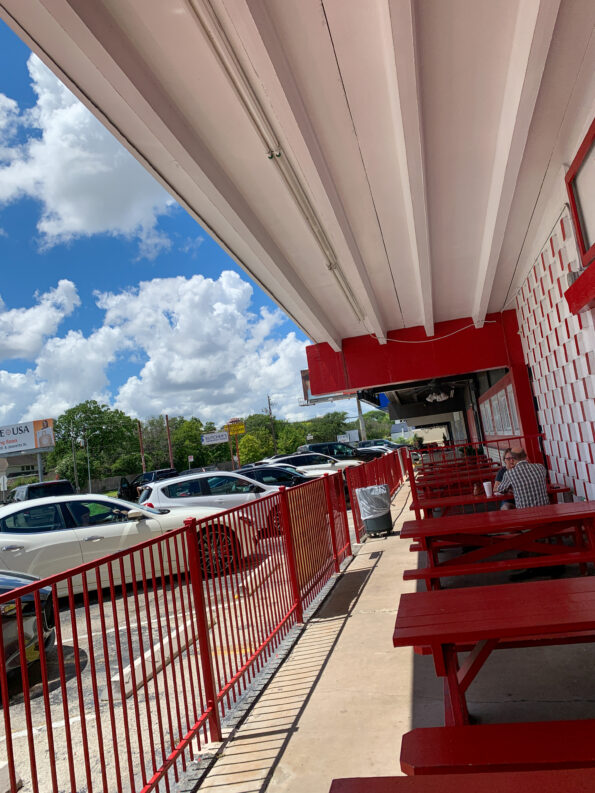 After ordering, we decided to sit outside on patio. The patio is covered and it was a gorgeous day.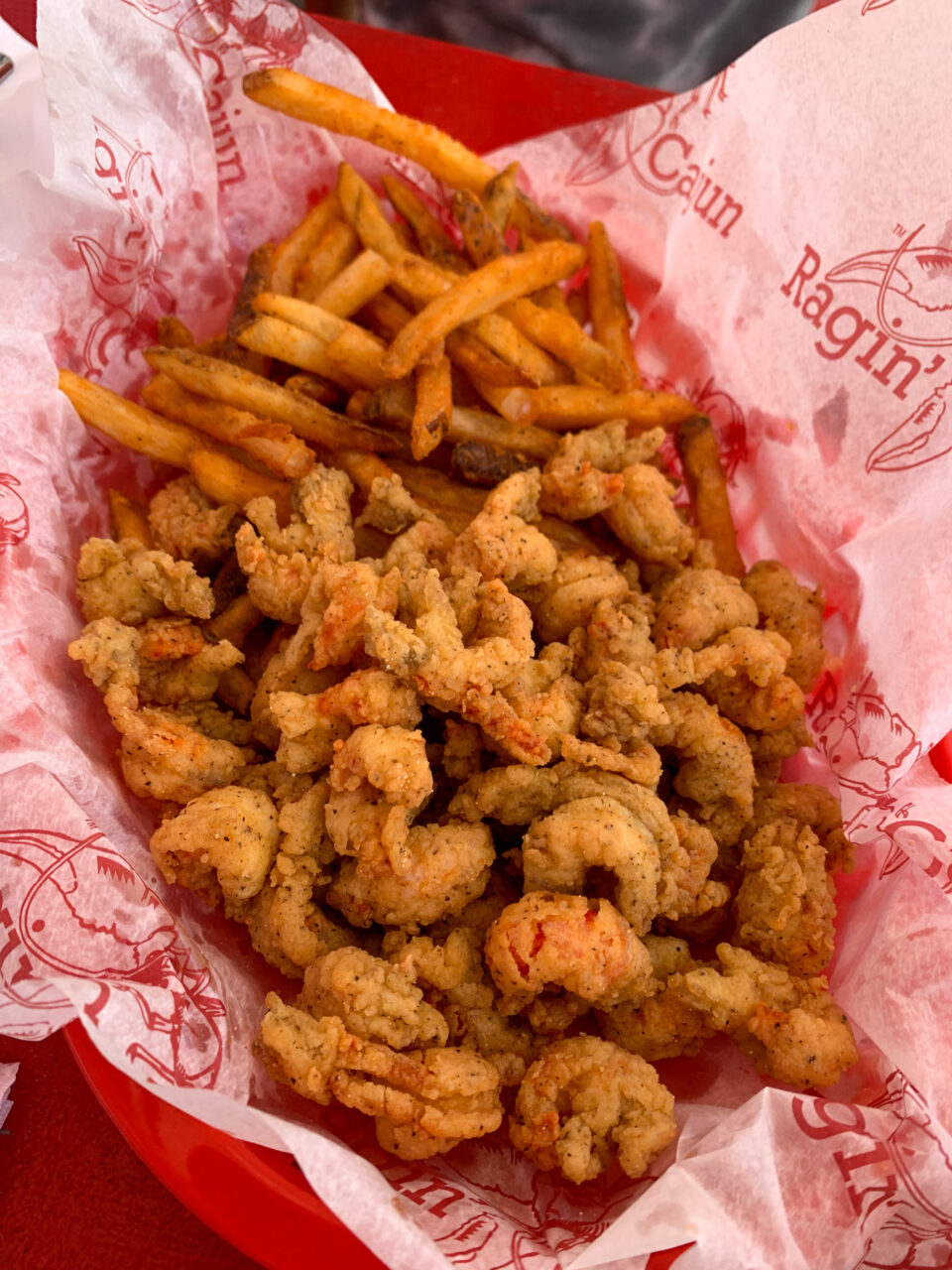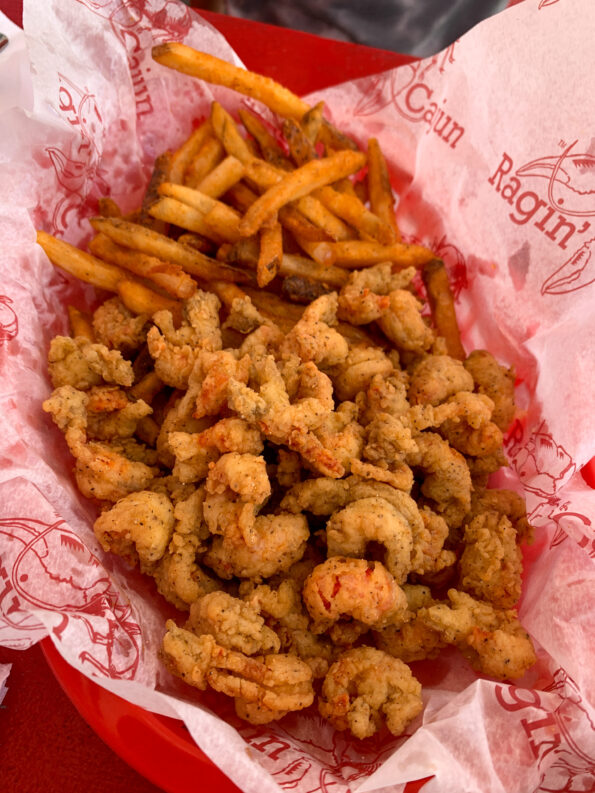 My son ordered the Fried Crawfish kid's basket. This basket included fried crawfish and french fries. A great option for him. He loves Crawfish. The crawfish was fried perfectly.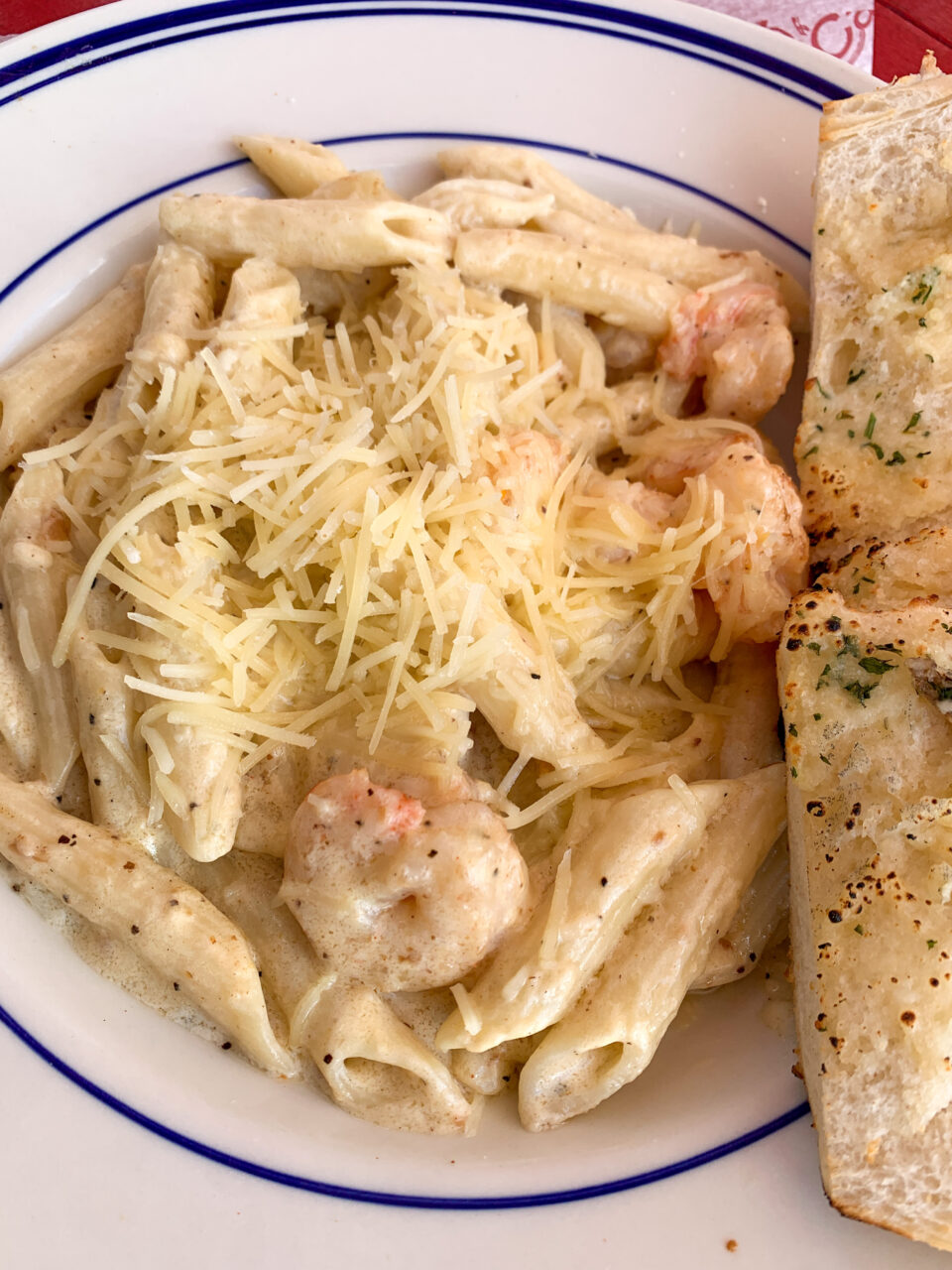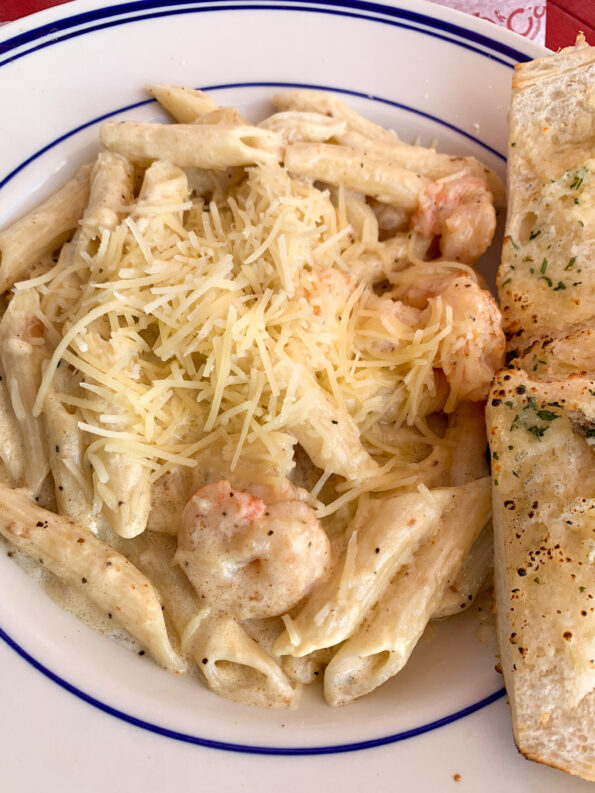 Our daughter ordered the Shrimp Alfredo. This dish was superb. The shrimp were a nice size. The alfredo sauce was delicious and cheesy. A great pasta dish served with toasted garlic bread. She loved this dish.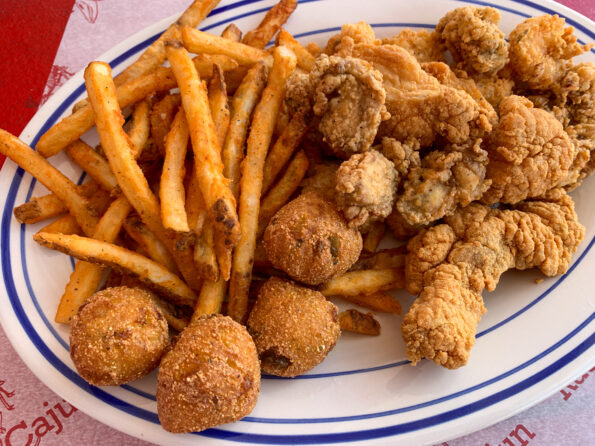 My husband ordered the Mandola's Seafood Platter . The platter included Fried Catfish, Fried Shrimp, Fried Oysters, Fried Hush Puppies and French Fries. Every single element of this dish was seasoned and fried to perfection. Really delicious Seafood.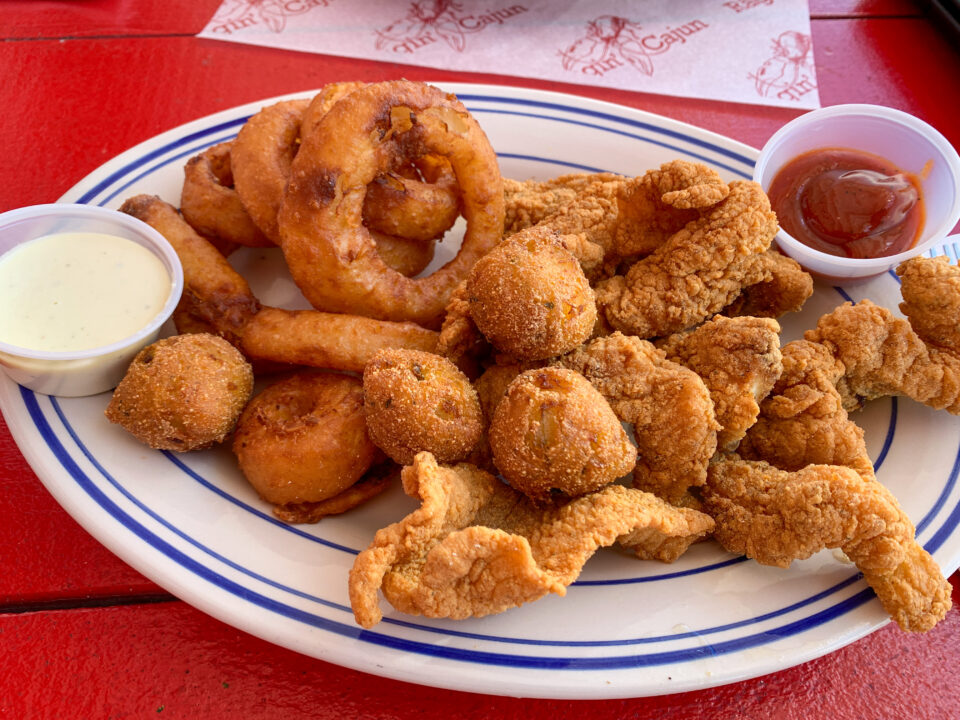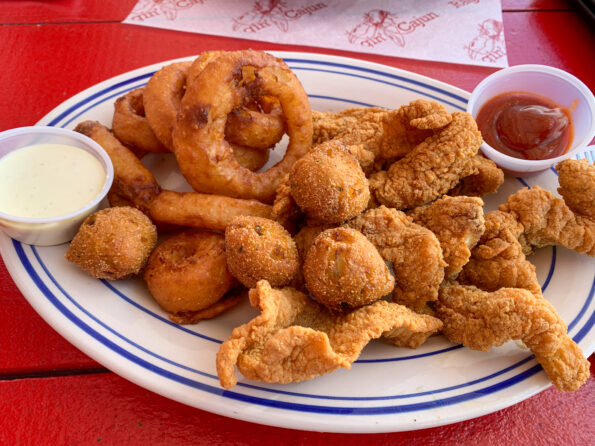 I ordered the Southern Fried Catfish. My plate included Fried Catfish, hush puppies and onion rings. I love Seafood and I have to say they know how to fry Seafood at Rajin Cajun.
The Seafood was fresh and really good.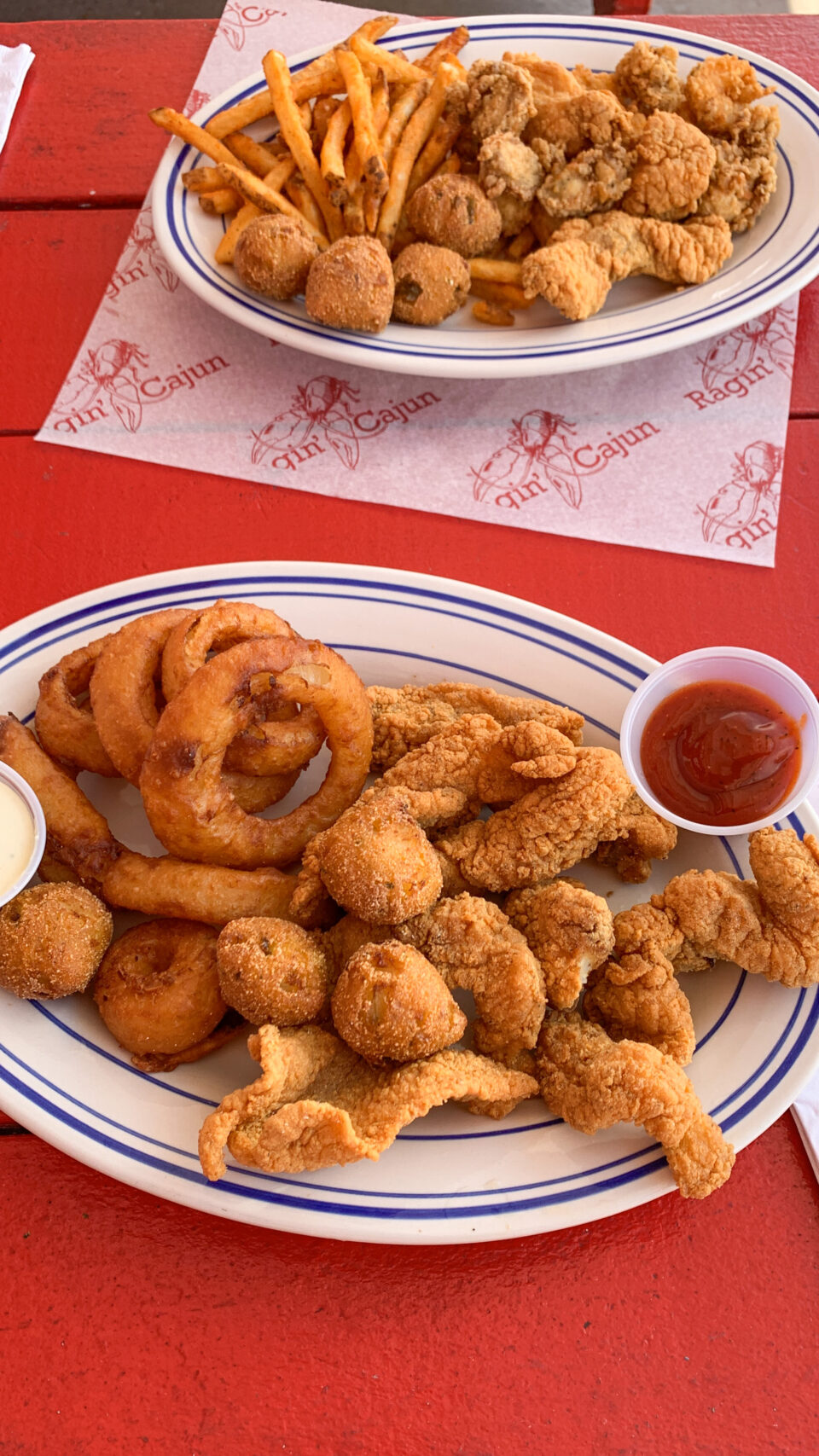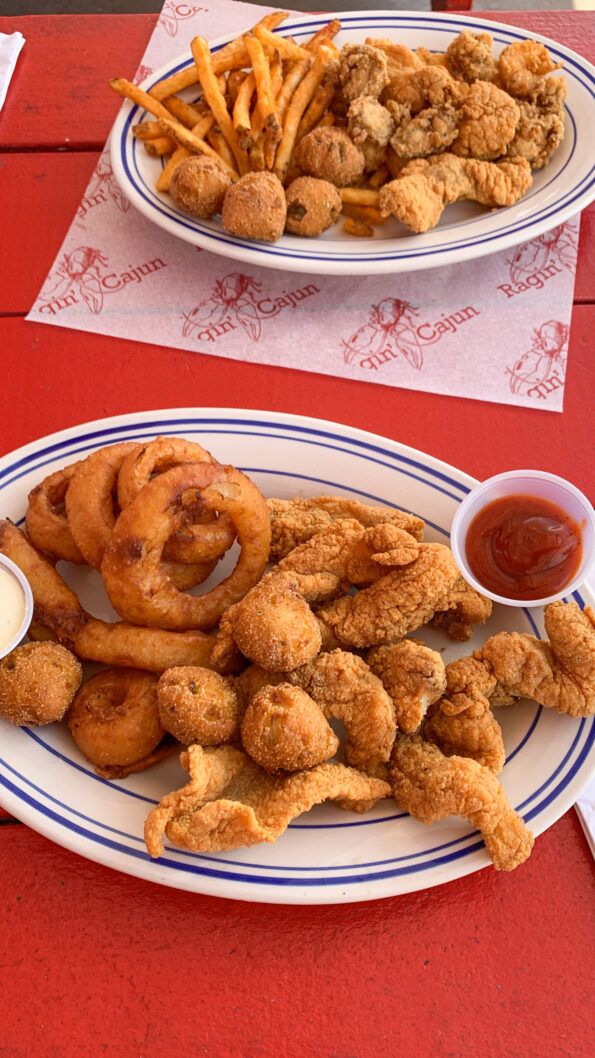 Overall we really enjoyed our time at Rajin Cajun. The Service was decent. The food was superb. No one had any complaints about the dishes. Everything was spot on.
Rajin Cajun reminded us of home. We will definitely be adding Rajin Cajun to our list of places to visit again and again.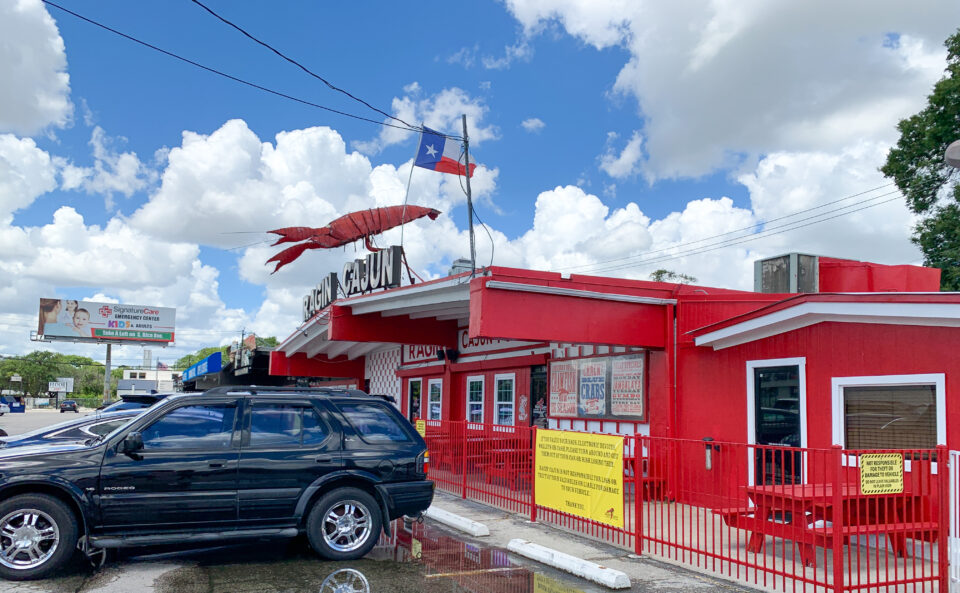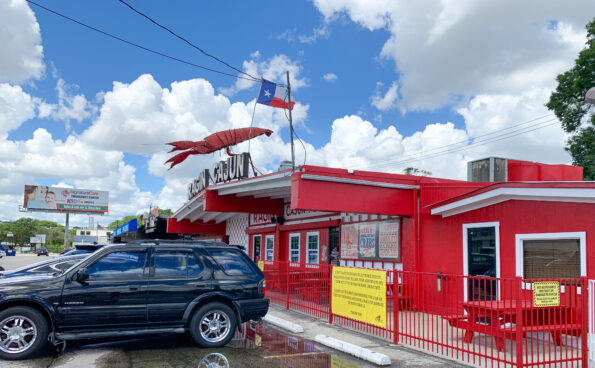 Rajin Cajun is located at 4302 Richmond Ave. Houston, TX. 77027. The Hours of Operation are Monday – Saturday 11:00 a.m. – 9:00 p.m. and Sunday 12:00 p.m. – 9:00 p.m.
Go check them out and be sure to tell them that Da'Stylish Foodie sent you.