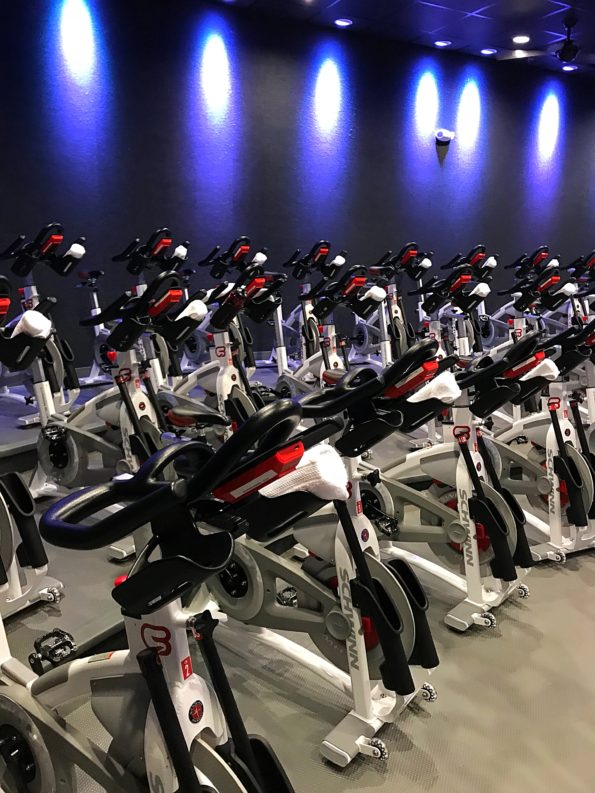 Right now I think everyone has made some kind of New Year's Resolution or a fitness goal.  One of my fitness goals is that I want to exercise more this year.  I had been researching a few different places in the area that offers something different and upbeat.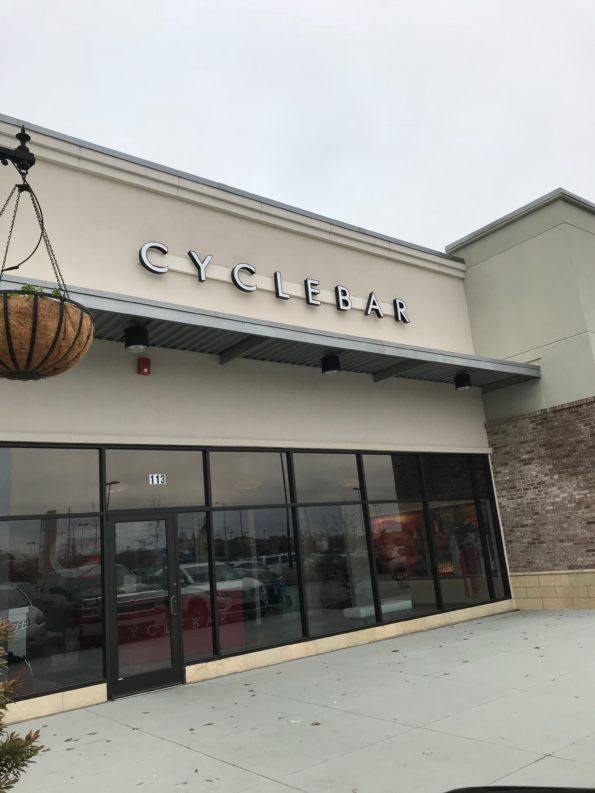 A few weeks ago, a friend of mine, Julie posted that Cycle Bar was having a Gospel night.  I was super excited for two reason, I love music and I wanted to try Cycle Bar. What a perfect night to try.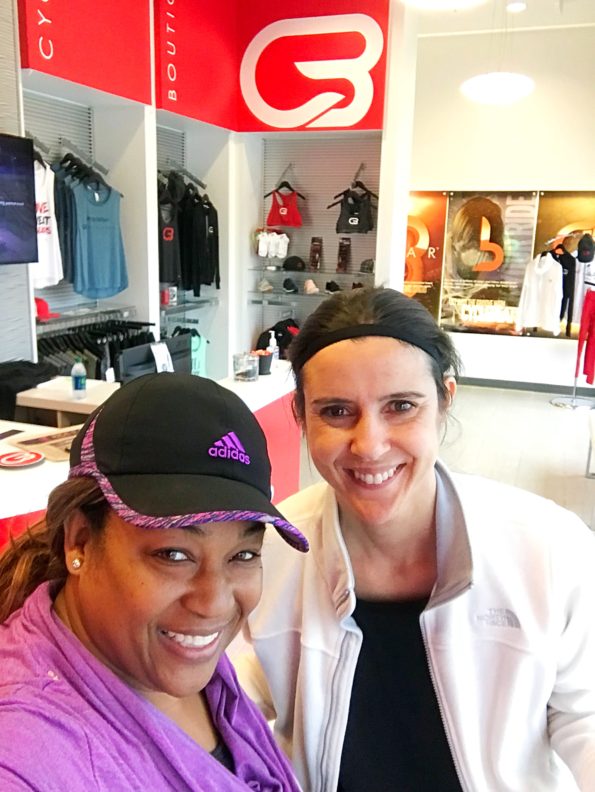 My friend Hillary & I arrived at the Cycle Bar about 20 minutes prior to the start of the class.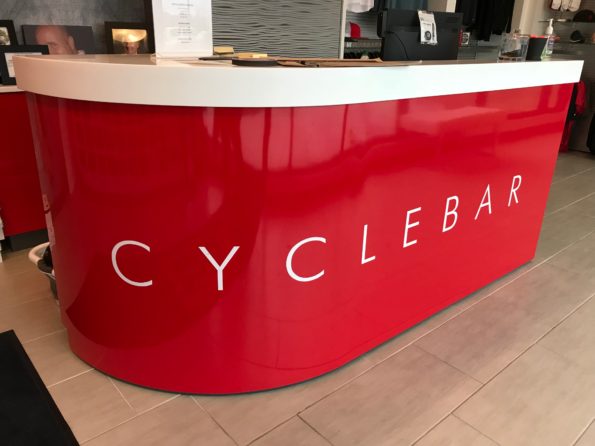 As we entered the building, we loved the look of the lobby area.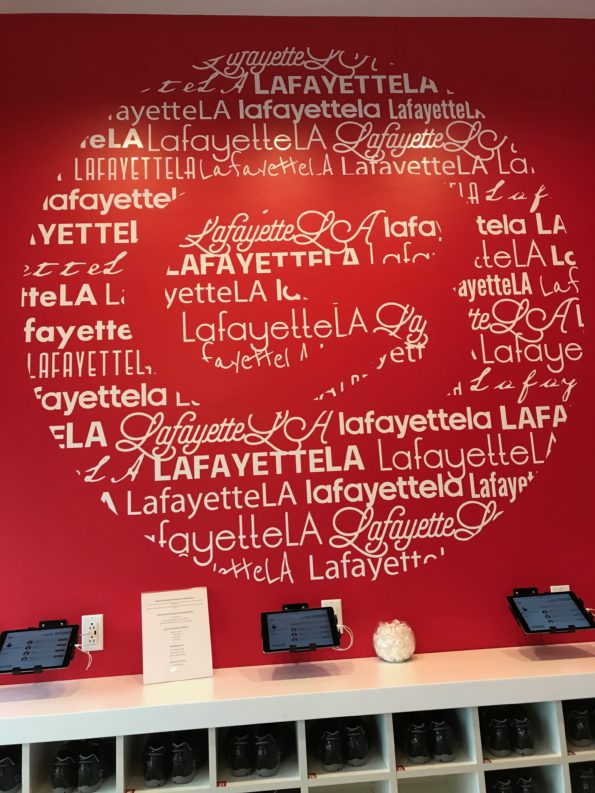 Digital check-in stations were to the left.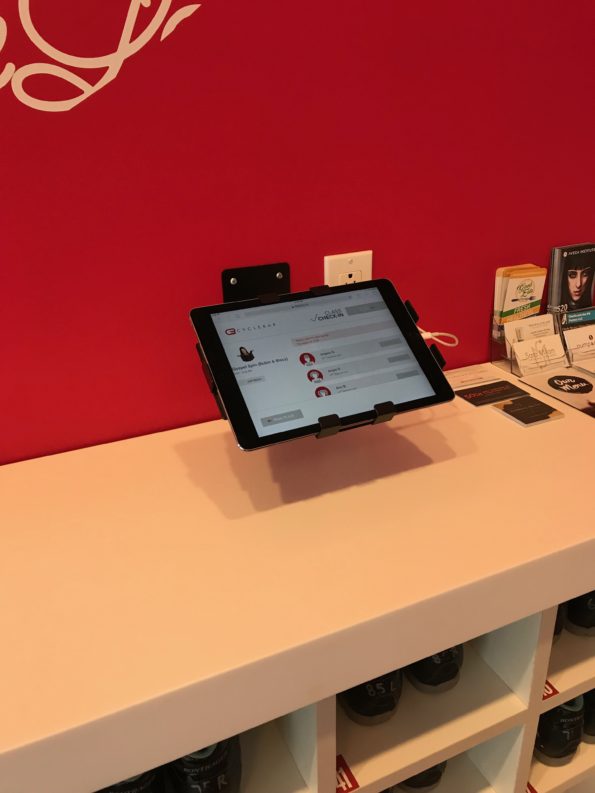 To the right there was a small boutique area for clothing and cycle bar wear.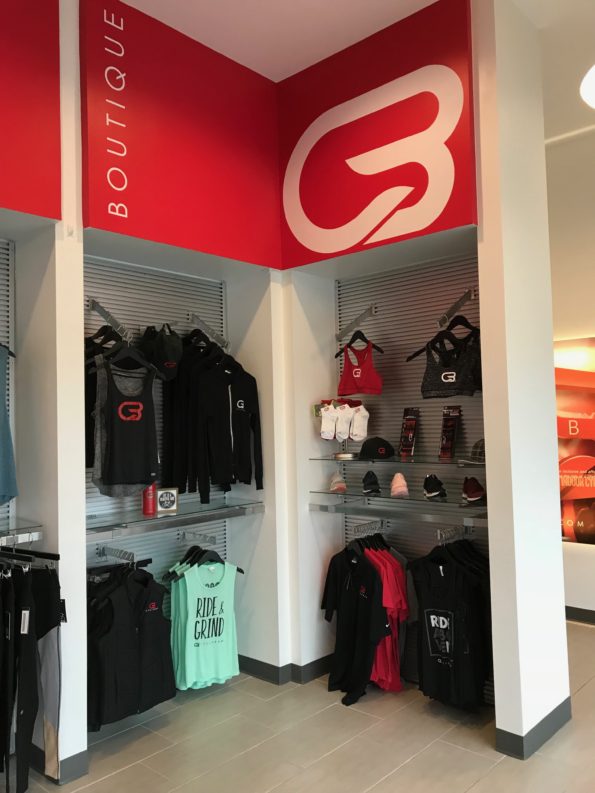 I loved the red and white Cycle Bar checkout area.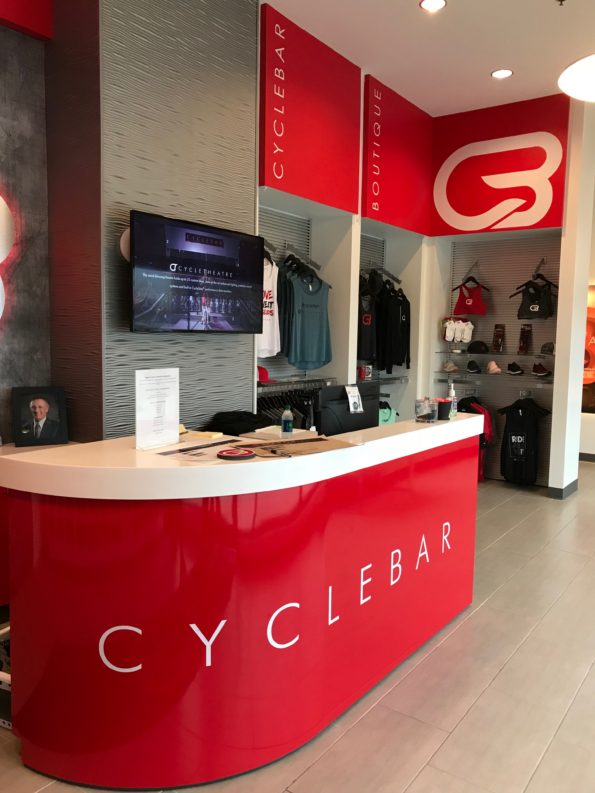 The pops of red through out was very eye catching.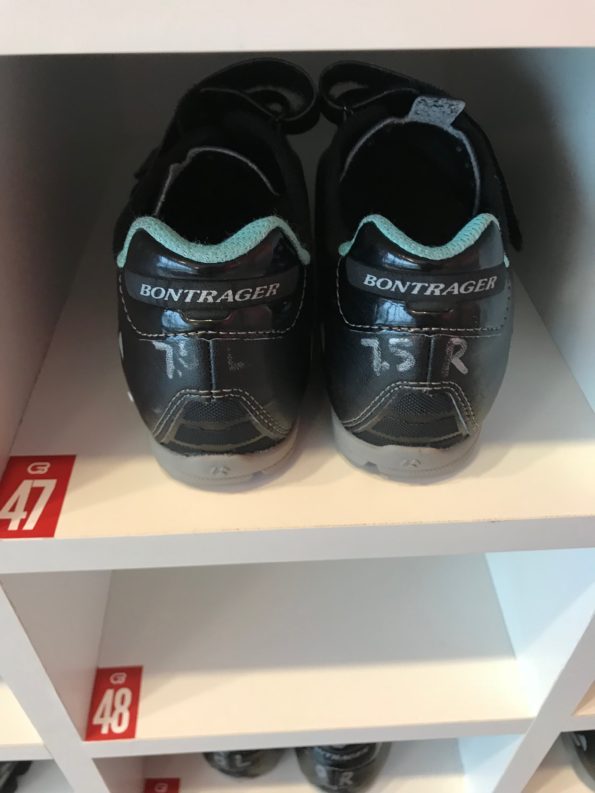 We found our names and checked in.  Below the check-in area, associated with your seat number was your shoes and since it was our first time, we received a water bottle.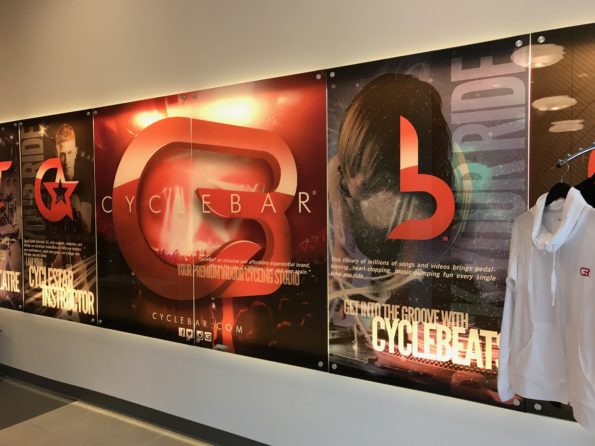 After checking in, we headed to the back room.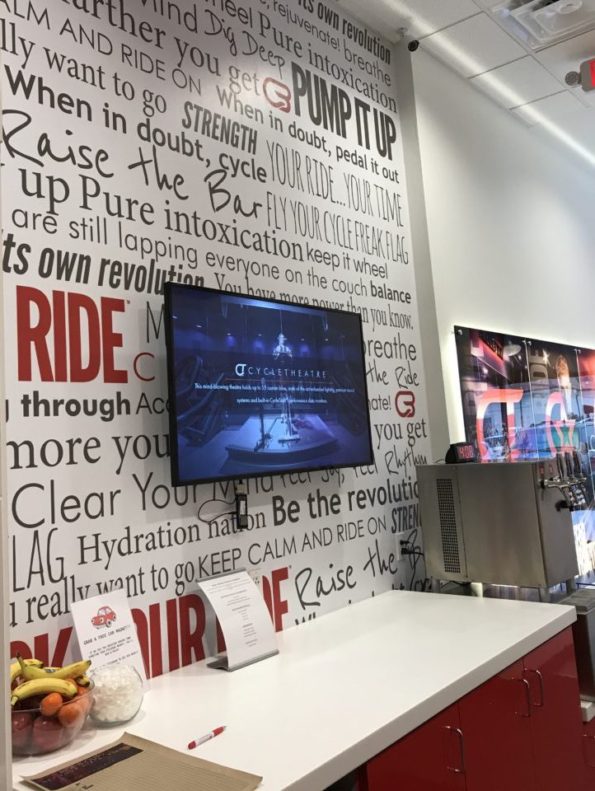 The backroom had an area to fill up your water bottles.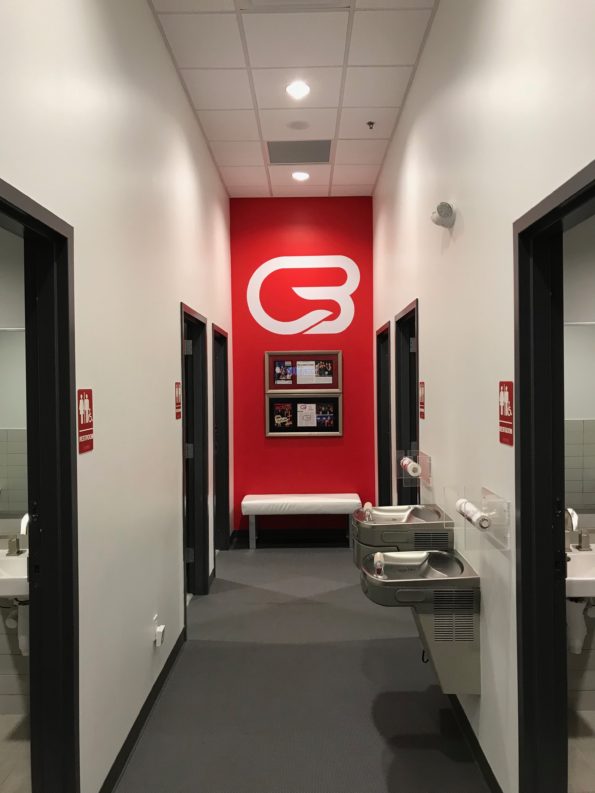 Complimentary Lockers are available to store all of your items. Simple and easy to lock.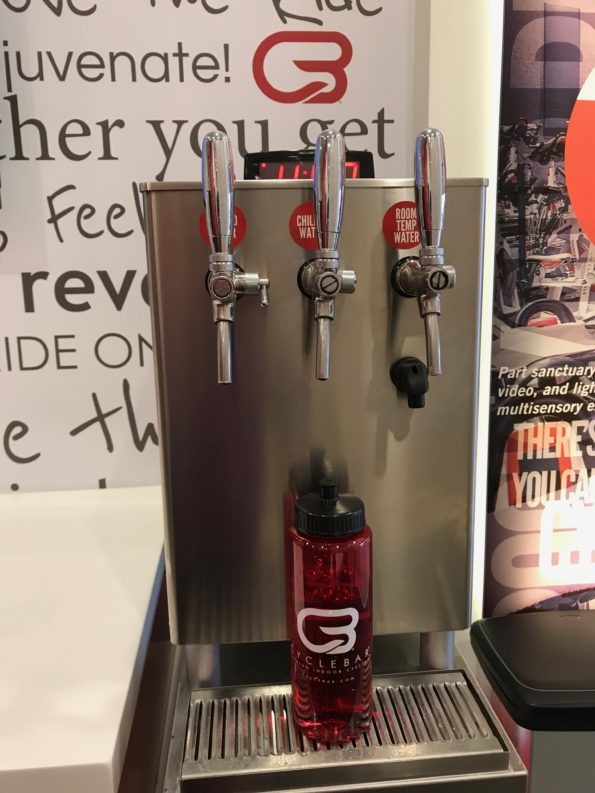 We filled our water bottles.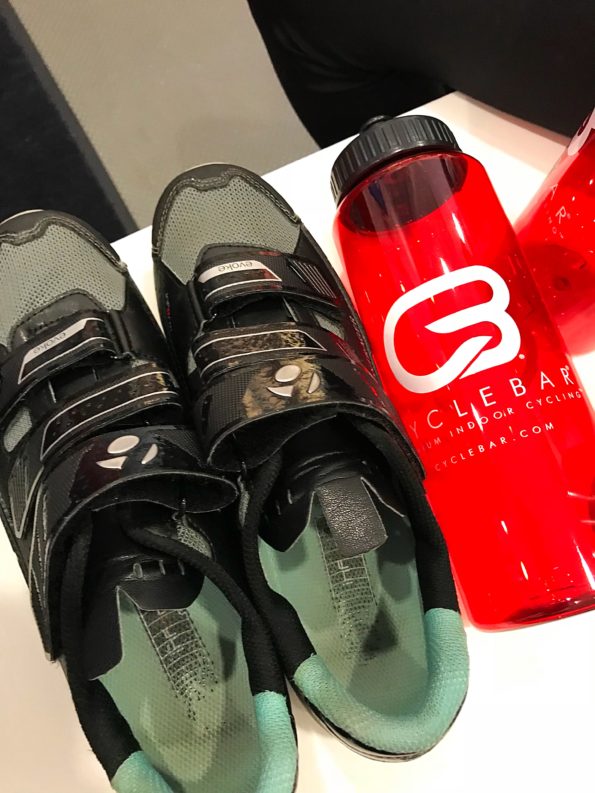 Then changed into our shoes.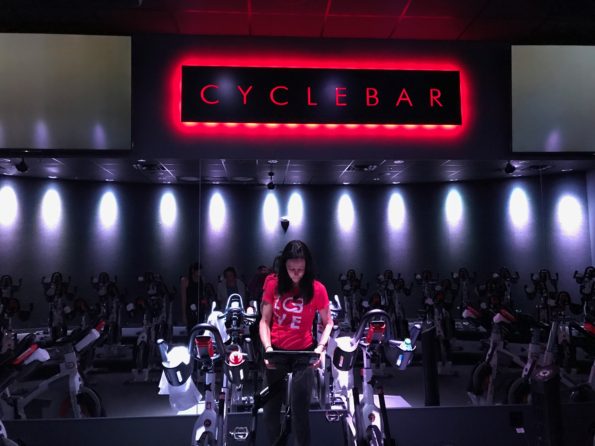 I wanted to check out the area and get a few pics before putting my phone up.  It is a rule that you should not have a phone in class.  So I wanted to obey.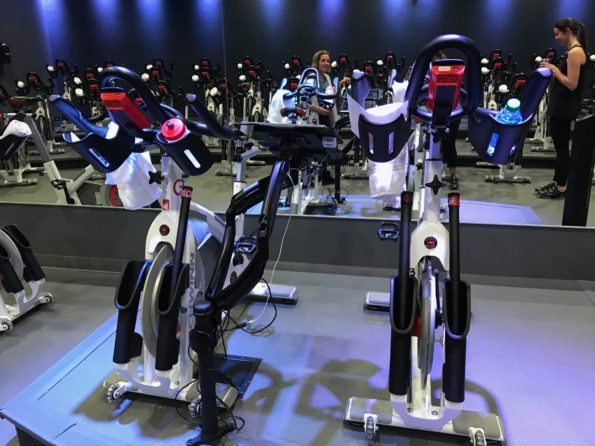 I took my pics, adjusted my seat and handle bar, etc before the start of class.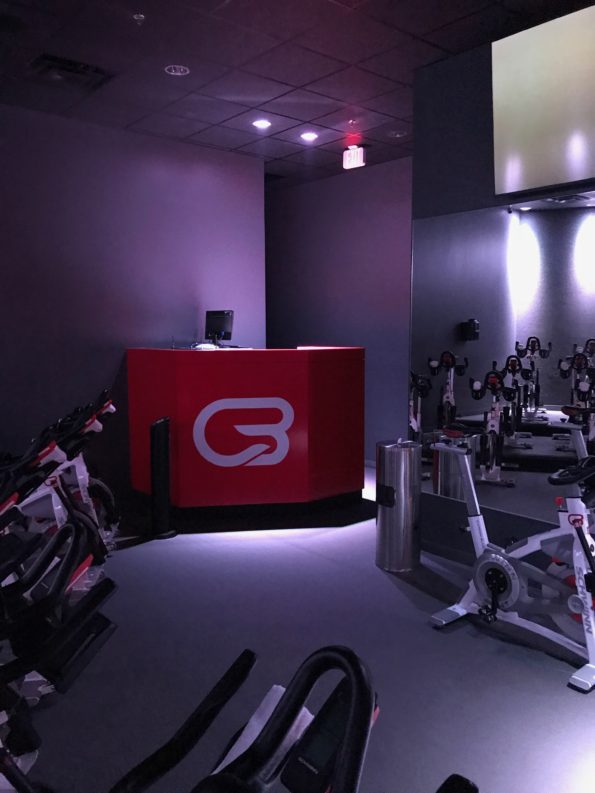 Christian Music was blaring and the atmosphere was being set.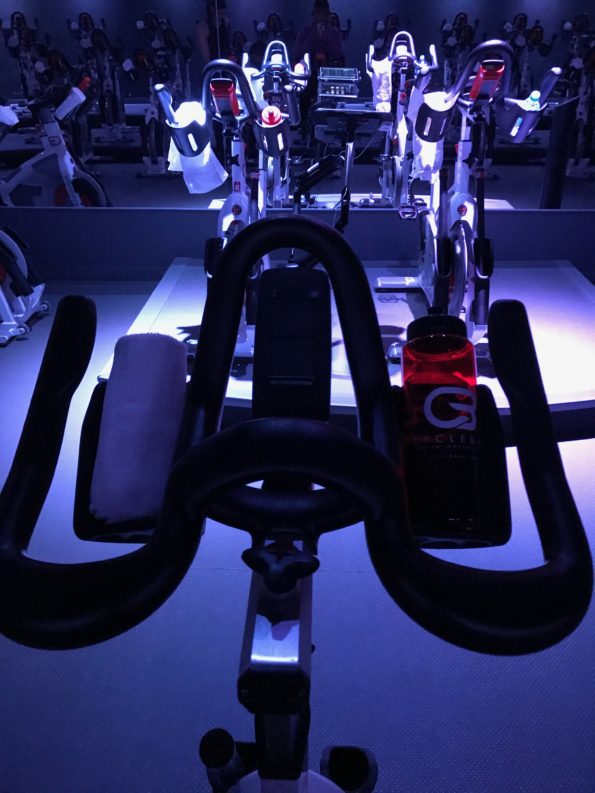 Class began with a powerful prayer and simple instructions.  I loved that the lights were dimmed.  Worship and praise was going up while we exercised.
It was an amazing workout.  But an even better time of worship and fellowship together.
One of my favorite things was that scriptures and words of encouragement were spoken over the participants. Very powerful.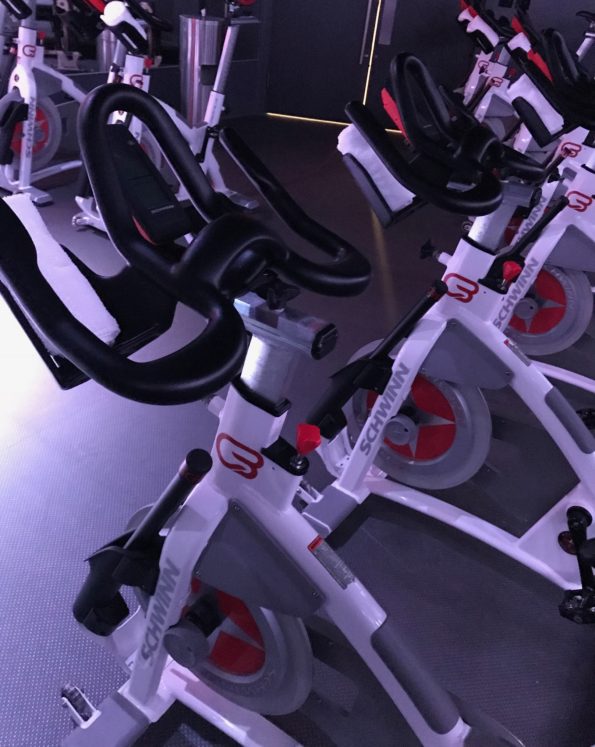 I am not a cycler, but I made it through the workout.  It was as hard as I thought it would be at moments.  But it was oh so worth it.
I can't wait to go back. I am hoping to attend the next Gospel Spin, February 25th at 4:30 at Cycle Bar.
My only suggestion would be is to play more Gospel Music.  More Christian music were played.  Since it is a Gospel Spin incorporating both would be awesome.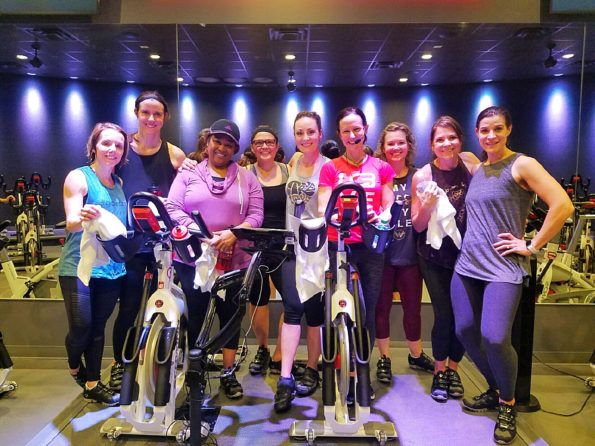 Before leaving, we took a picture with the amazing Instructors and some friends that we met there!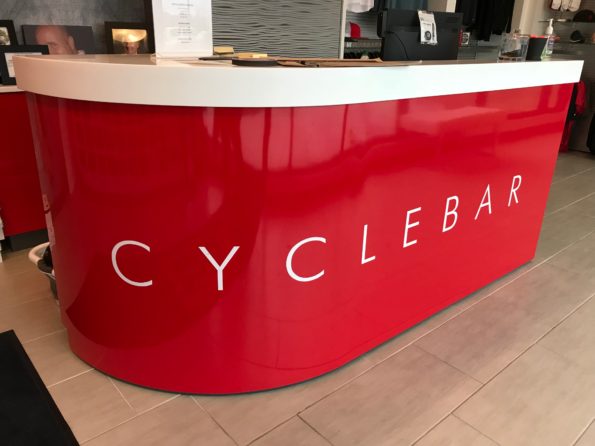 Overall the experience was amazing!  Great atmosphere.  I left feeling uplifted, motivated and my body was feeling good!
The instructors made everyone feel comfortable.  Motivated and encouraged each rider.  SO amazing!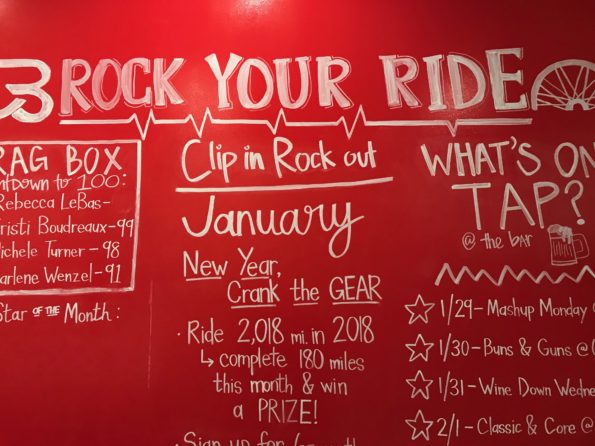 Cycle Bar has many other Theme rides as well as their Classic Rides.  Each offered at a variety of times, seven days a week.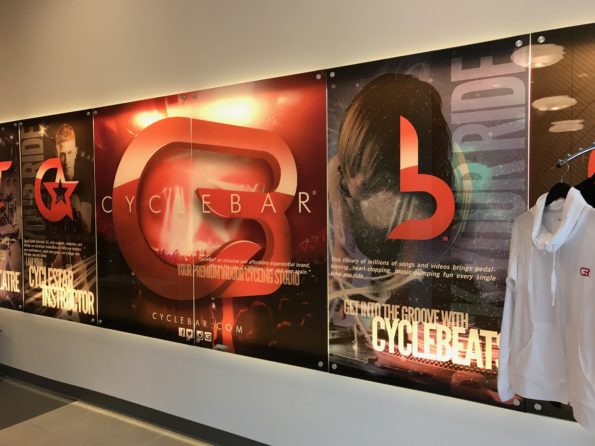 Thanks Cycle Bar for an amazing opportunity. See you guys soon!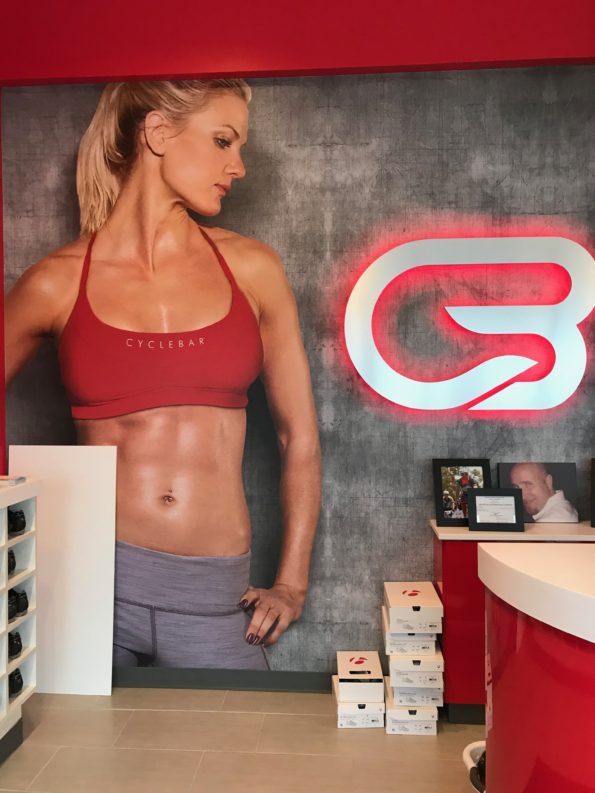 Cycle Bar is located at 4243 Ambassador Caffery PKWY Suite #113, Lafayette, LA 70508.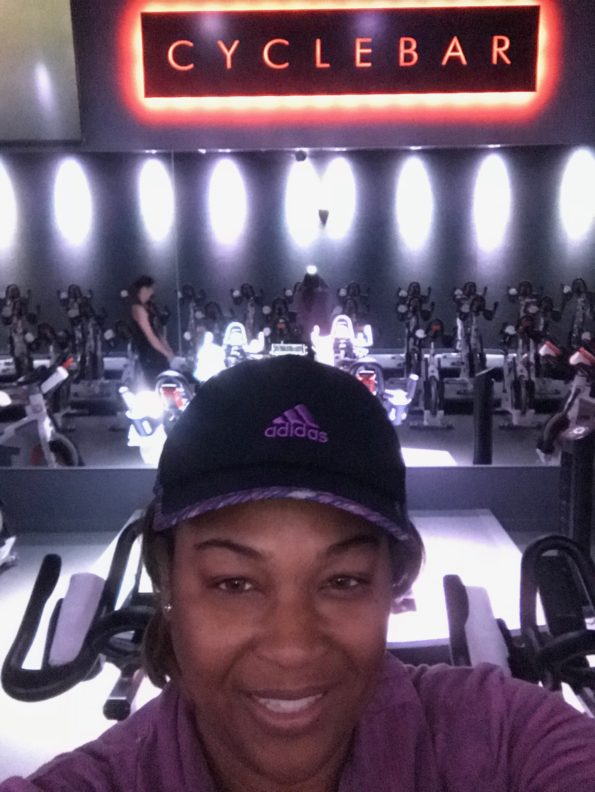 Be sure to tell them that Da'Stylish Foodie sent you.