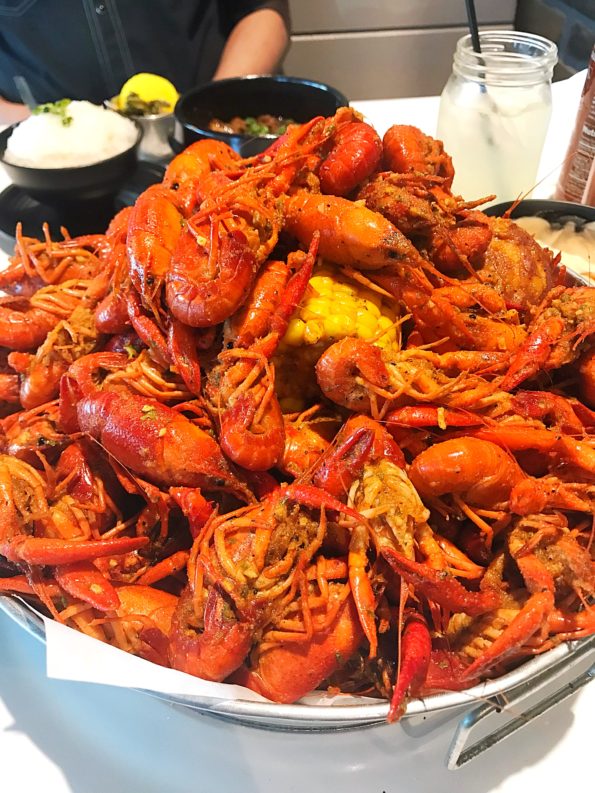 Friday officially kicked off the Da' Stylish Foodie Crawfish Tour.  This is my 2nd year doing this Crawfish Tour.  For those who don't know, during Lent season, I try Boiled Crawfish from different restaurants in Louisiana.
This year my goal is try new places that offer Boiled Crawfish.  I am adding something new to the tour this year.
I want to try the best Crawfish dishes in town.  Whether it is Crawfish Fettuccine, Crawfish Pies, Crawfish Soup, whatever, I am on the hunt for all things Crawfish.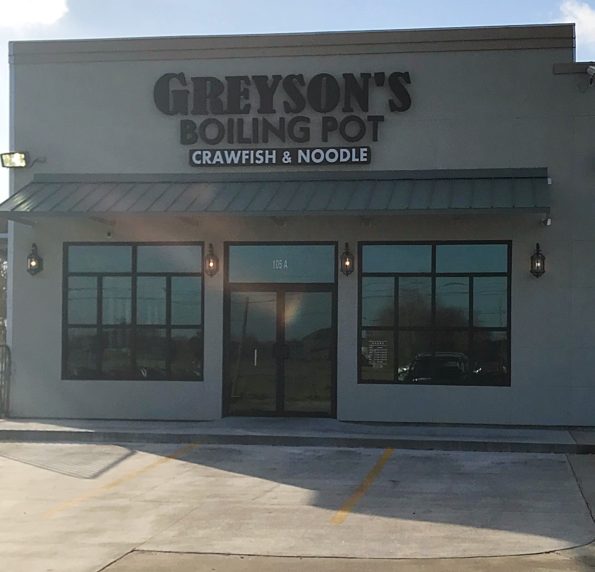 My first stop this season was a newly opened restaurant called Greyson's Boiling Pot Crawfish & Noodle.
Greyson's serves dishes from Pho to Seafood Platters, Boiled Crabs, Boiled Shrimp, Stir Fried Noodles, Banh Mi and so much more.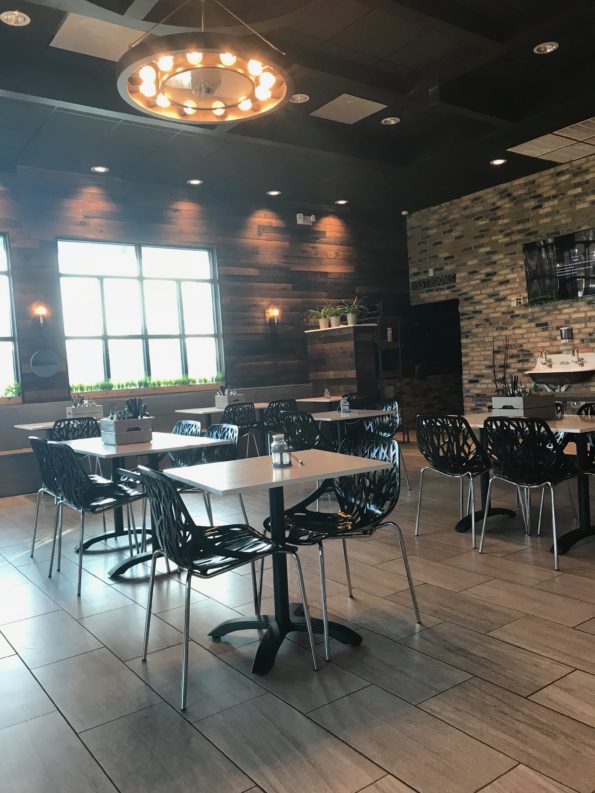 As we entered the restaurant, the decor was gorgeous.  The color scheme was cohesive and classy.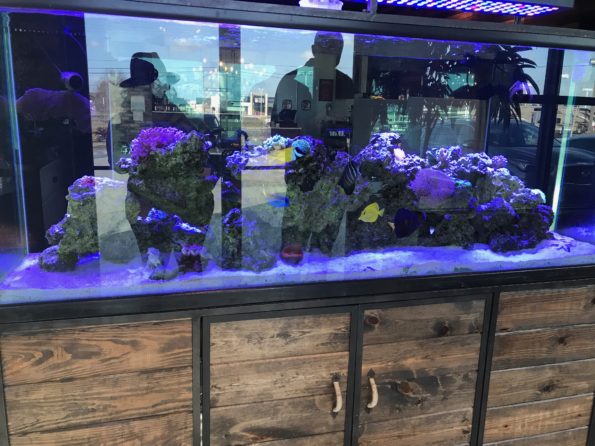 I loved the Fish tank at the entrance of the restaurant.  A great focal point.
We decided to sit in a booth. The waiter arrived really quickly at our table to take our drink orders.  Greyson's has a wide variety of options on their menu.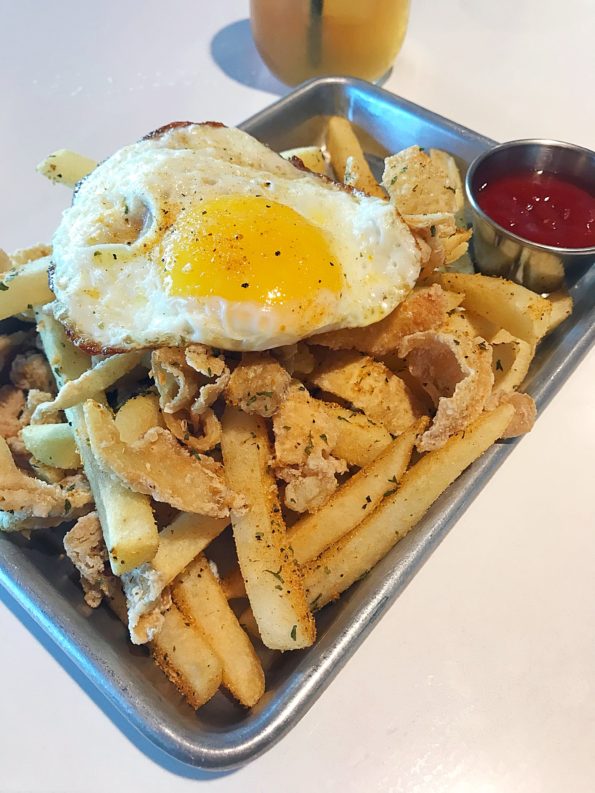 The first dish that we tried was the Greyson's Special fries.  Which are french fries seasoned with the house made Greyson's seasoning, with crispy pork skins and topped with an egg.
The Greyson's fries were delicious.  Served pipping hot with the right amount of seasoning.  The crispy skins added an additional layer of deliciousness to the fries. Topped with a fried egg.  We loved the fries, superb.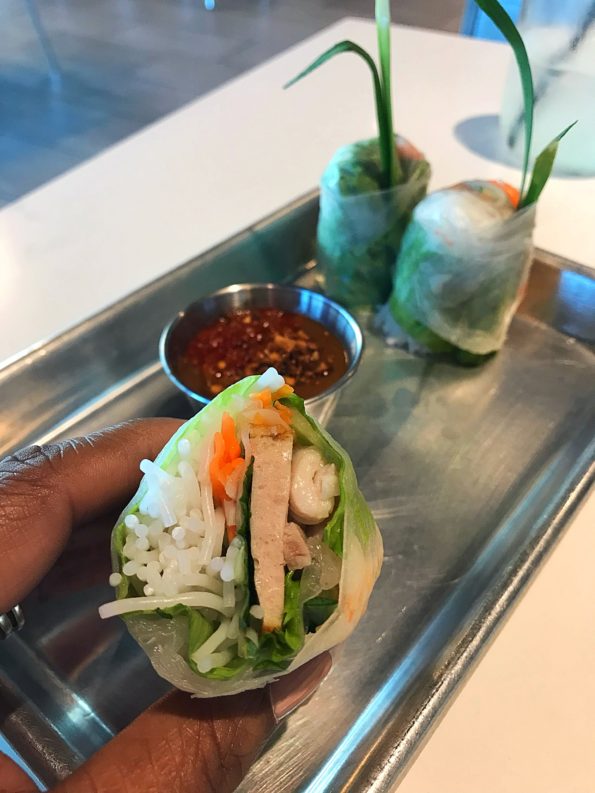 We also tried the Pork and Shrimp Spring Rolls.  The rolls were stuffed with pork and shrimp, vermicelli , lettuce, mint, cucumber, cilantro, chives, pickled carrots and Daikon served with peanut sauce and spicy garlic fish sauce.
The spring rolls were spot on.  The right amount of ingredients in each spring roll. The sauces together were spicy and well balanced.  So good.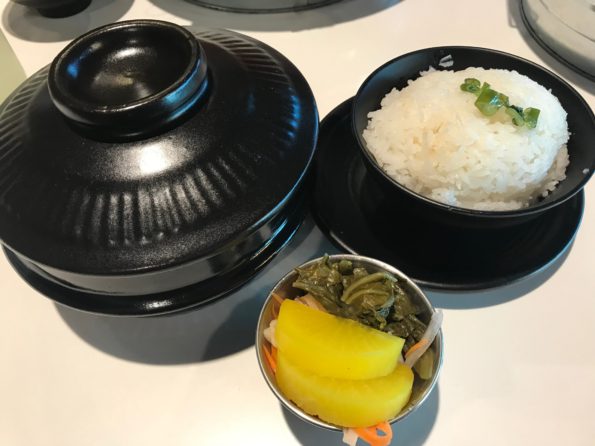 My husband decided to try the Thit Kho.  THIT KHO is a Vietnamese dish that consist of braised pork belly in coconut water with quail eggs cooked in a clay pot. Served with steamed rice and a side of pickled vegetables. Oh my word! This might be my new favorite dish.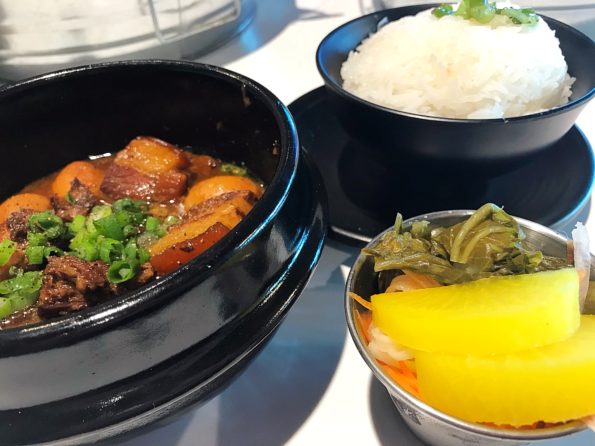 Packed with flavor, well seasoned, the pork belly and quail eggs were cooked perfectly. The fact that the pork belly was braised in coconut water was impressive. The dish was presented nicely.   The flavors balanced well together.  The pickled veggies added an additional layer. Absolutely incredible!!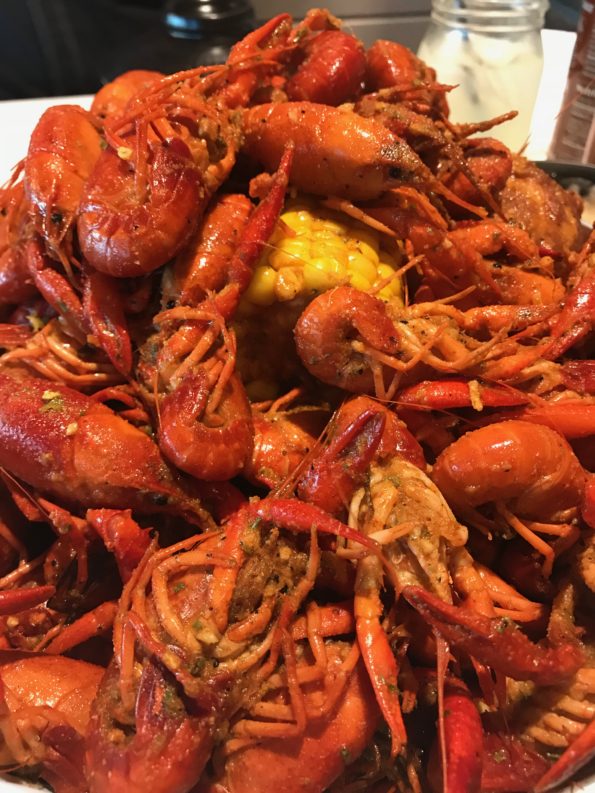 I ordered 5lbs of Crawfish with corn, potatoes and sausage.  But instead of the traditional Cajun Seasoning, I ordered the Crawfish with the Greyson's Special Seasoning, but Spicy.
The Crawfish flavor and seasoning was different.  A garlicky seasoning and spice crawfish that paired nicely with the Garlic butter.  I ordered spicy but it was fairly mild.  I would have liked a little more heat.
I made my own crawfish dip on the side, but the crawfish paired better with the garlic butter.  I think adding a little salt to the seasoning of the Crawfish would have made the flavors pop a little more.
We wanted to finish our dinner with a little something sweet, but I didn't see a dessert menu.  A Vietnamese dessert option would have been nice.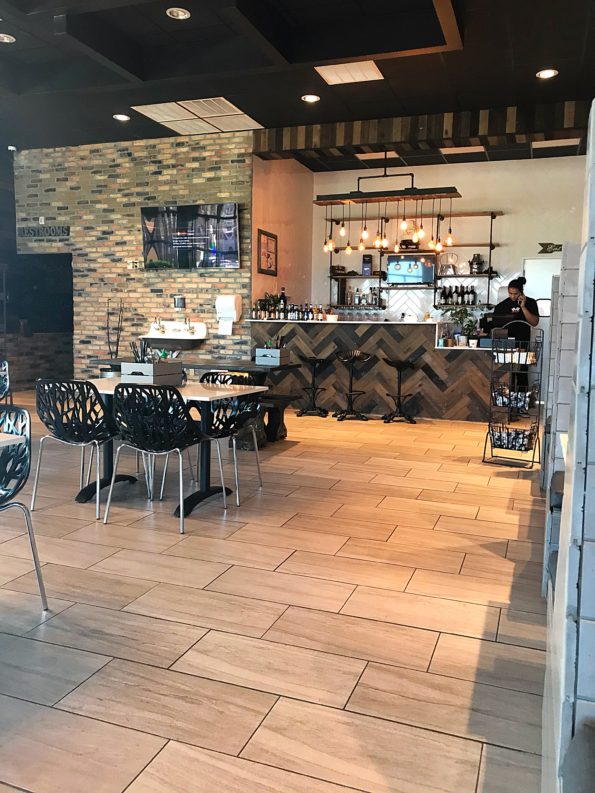 Overall, our experience at Greyson's was awesome.  The food was delicious.  The service was amazing.  The waiter was very knowledgeable.  The decor of the Greyson's was beautiful.  I love that Greyson's menu offered a great variety of food choices.  A cool atmosphere with a good environment.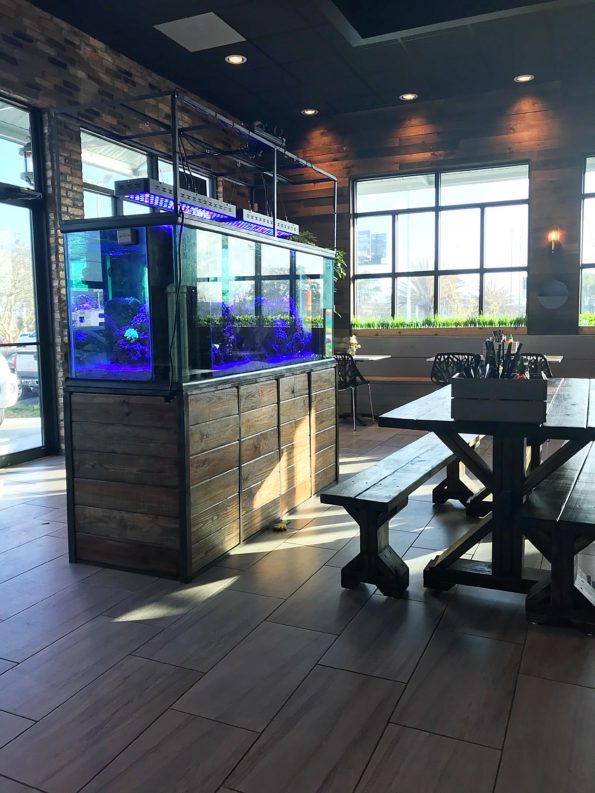 Greyson's Boiling Pot is located at 105 A Touchet Road, Lafayette, Louisiana 70506. The Hours of Operation are Tuesday – Saturday 10:00 a.m. – 2:30 p.m., 4:30 p.m. – 8:30 p.m. and Sunday 10:00 a.m. – 3:00 p.m.
Go check out Greyson's and be sure to tell them that Da'Stylish Foodie sent you.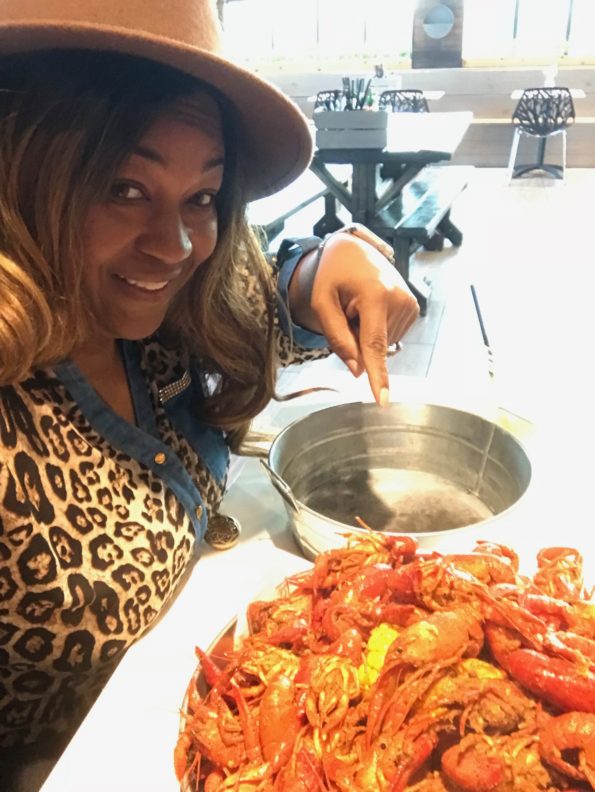 If you know of a restaurant that has a must try Crawfish dish or some killer Boiled Crawfish, email me at Dastylishfoodie@gmail.com or Comment in this blog post.