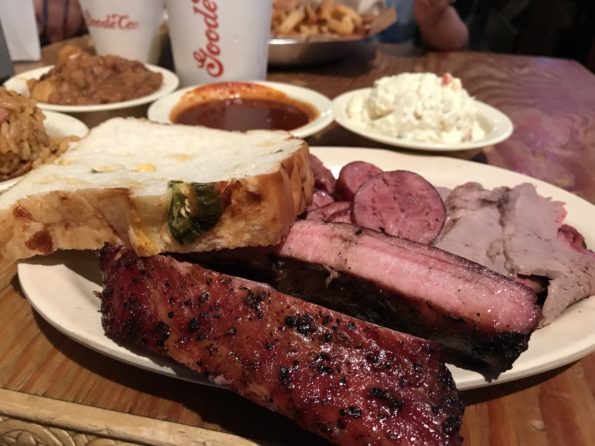 My family and I traveled to Houston, TX a few weeks ago on business and we decided to have dinner at Goode Company Texas Barbecue.  Goode's was located right next to our hotel.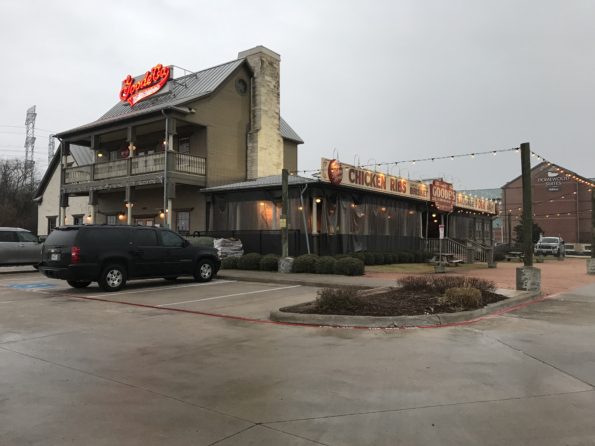 I immediately noticed that there was a covered area for sitting outside.  Which was also an area for walk up orders and orders to go.  Very nice space.
As we entered the restaurant we saw a sign that directed us where to order our food. Baby girl and I headed to the line to order the food.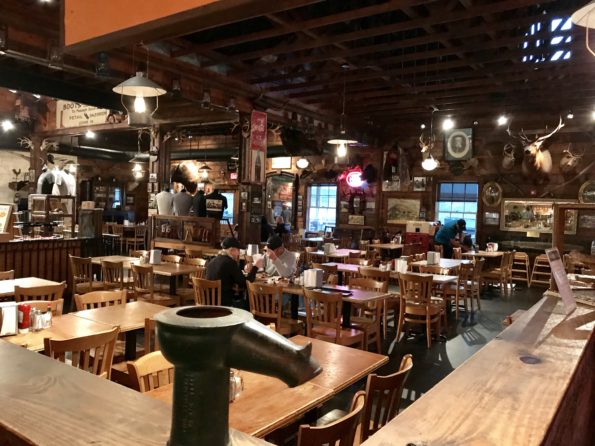 The ordering style was cafeteria style, grab your utensils, napkins and tray then order your food.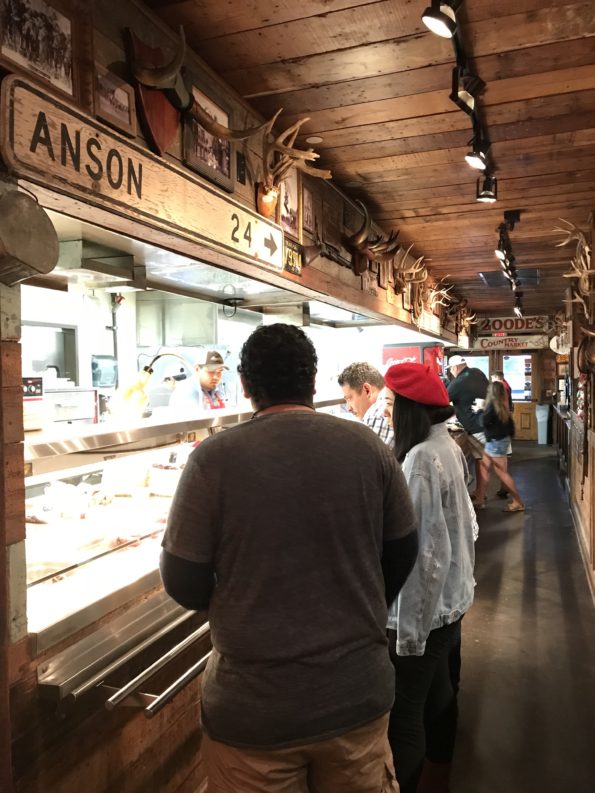 The menu was posted on the wall.  Goode's serves your normal BBQ food as well as other options like Salads, Hamburgers, etc.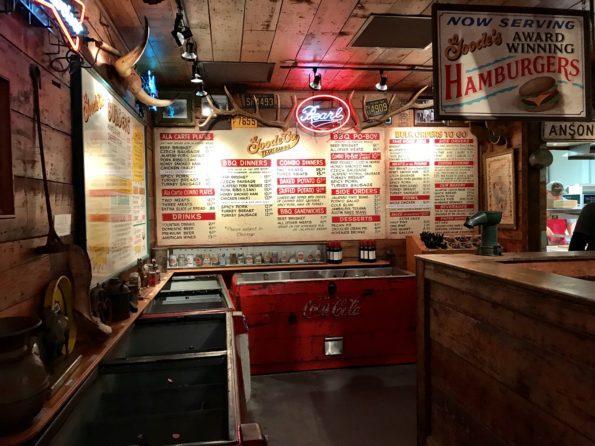 I have to be honest I felt a bit overwhelmed by the set up of the menu on the wall.  The organization of the menu could have been much better for first time guest.  Luckily there was no one behind us when we first arrived so I could take my time to go through the menu.
We placed our order and the food was given to us to place on a tray for transport to your table.
The guy waiting on us was very nice and knowledgeable.  He accommodated us with excellence.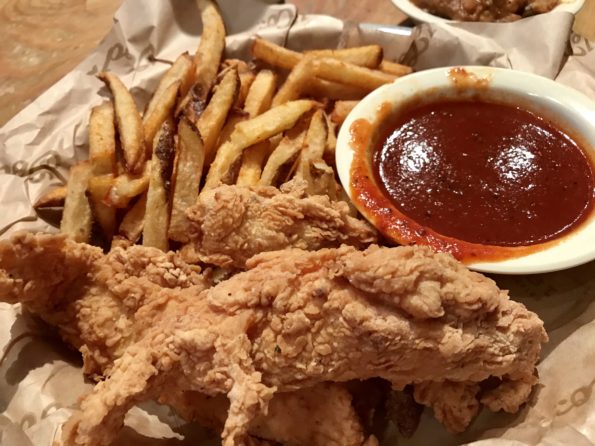 For the little guy we ordered his normal, chicken tenders with french fries. The chicken tenders were superb.  Real chicken, fried to perfection, moist and golden brown.  A hit and a great option for the kids.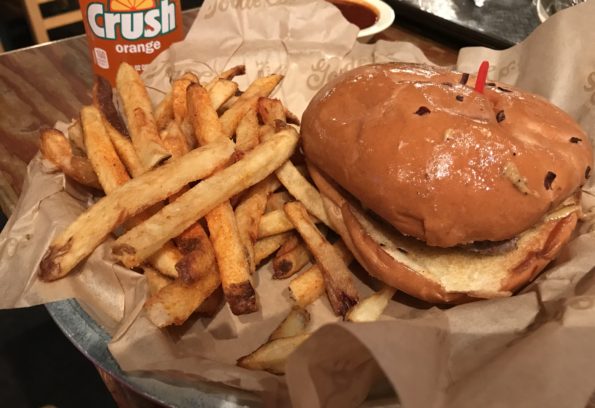 Baby girl ordered the kids Cheeseburger with fries.  The bun was huge in comparison to the patty, but nonetheless a delicious burger.  The bun was buttery and toasted with a well seasoned patty topped with cheese.  She loved her burger.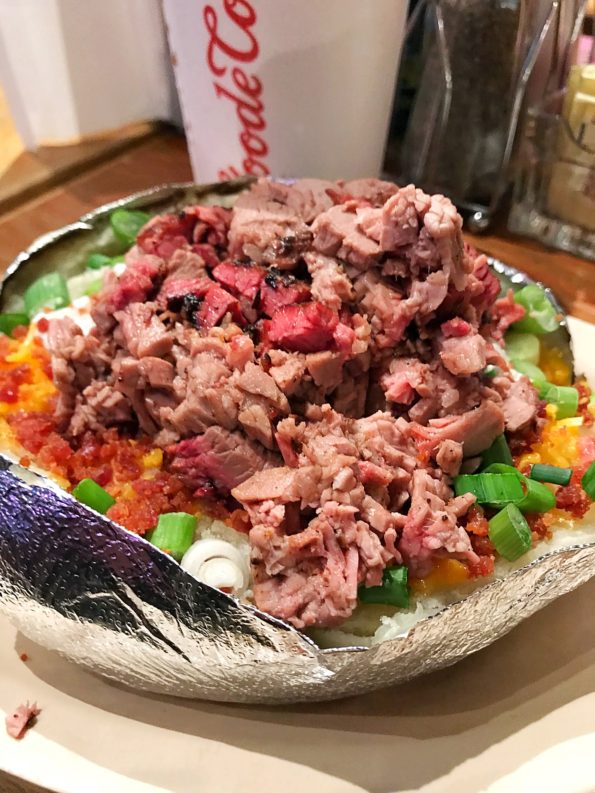 My husband and I ordered a few things and decided to share.
We had the Stuffed BBQ baked potato which was stuffed with chopped Brisket.  Served with butter, shredded cheese, green onions, bacon and sour cream and a side of BBQ sauce.
This baked potato was amazing!  The ingredients were perfect and flavors married well together.  I couldn't stop eating the potato, but I had to share with my husband so I decided to stop.
No seriously it was that good!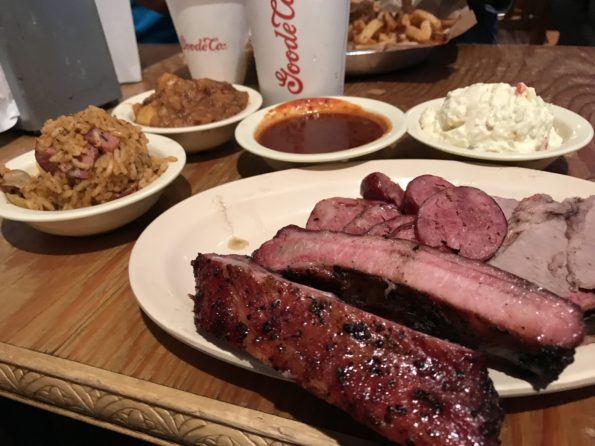 We also tried the 3 meat Combo Plate.  Our meat choices were Sausage, Chicken and Ribs.  The plate is served with two sides.  Our sides were Austin style baked beans, potato salad, I added a side of Jamabalya rice and a Jalapeno cheese bread.
The BBQ meat plate was spot on.  The meat was smoked and prepared perfectly.  The meat was tender and the portion size was decent.
The sides were all delicious.  Sometimes you go to BBQ places and the meat is delicious and the sides are nasty, but not here.  The sides were just as good as the meat.  Which was definitely a plus.
Goode's also serves dessert for all you sweet tooth lovers. Pecan pies, Chocolate cream pies, brownies and much more.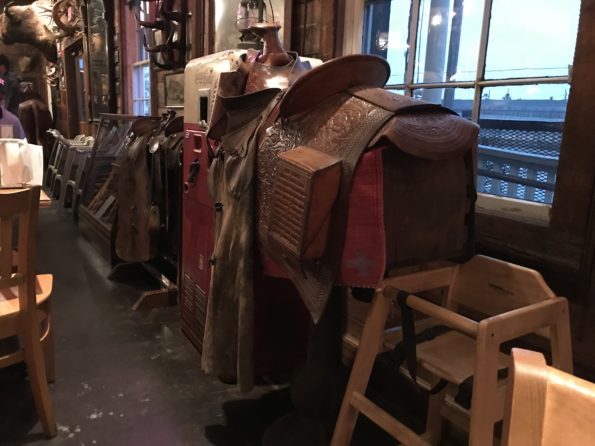 Overall our dining experience at Goode's was amazing!  The BBQ was authentic Texas BBQ.  The food was served hot, the waitress was awesome.  The line servers were accommodating.  The atmosphere in Goode's was family friendly which was nice since we were traveling with our kids.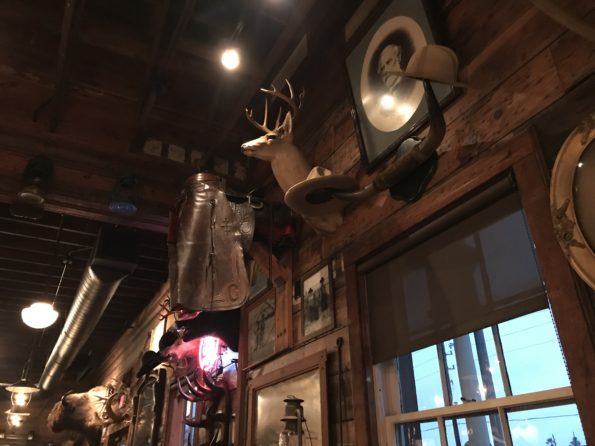 Goode's Company BBQ is located at 20102 Northwest FWY, Houston, TX 77065. The Hours of Operation are Daily 11:00 a.m. – 10:00 p.m.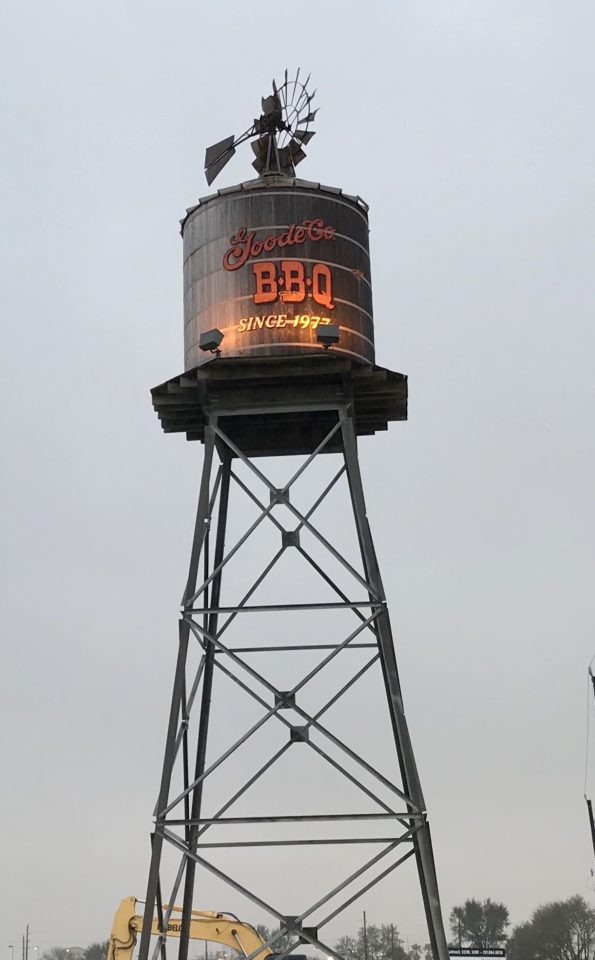 Go check out Goode Company BBQ and be sure to tell them that Da'Stylish Foodie sent you!