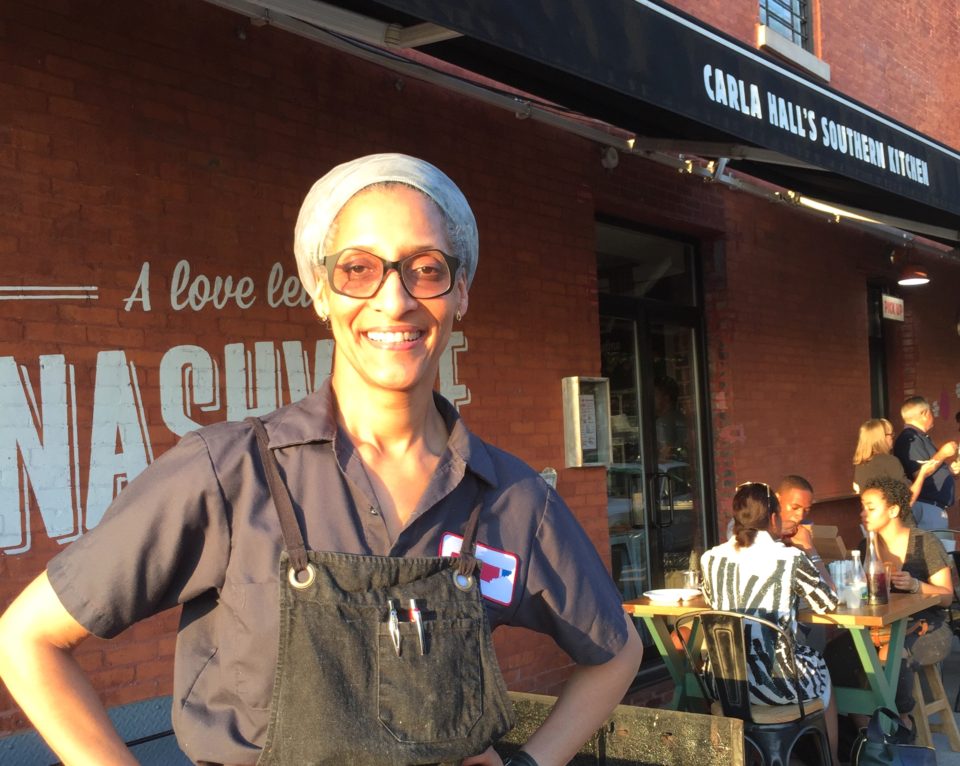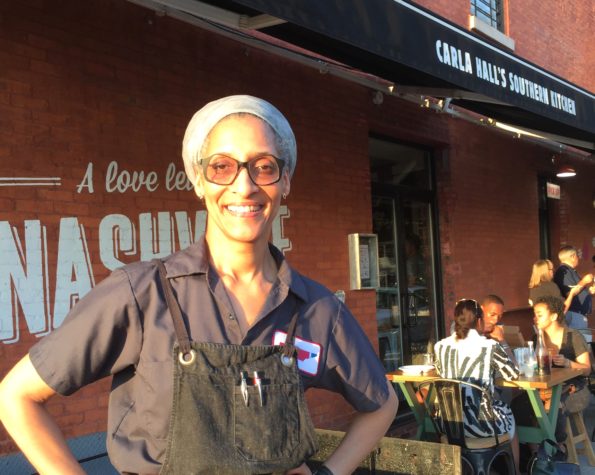 Carla Hall is a Celebrity Chef that we have been fans of since her start on Bravo's Top Chef and Top Chef All-Stars years ago. She became one of our favorites because of her fun and spunky personality, but more importantly her amazing cooking abilities.
She continued on her culinary journey and she is now a Co-host on The Chew alongside world renowned Chefs and restaurateurs Michael Symon and Mario Batali as well as Daphne Oz, who specializes in health & wellness and Clinton Kelly entertainer and style expert.
Carla is an Emmy winner for her contribution to the cooking show, The Chew. Just recently, Carla opened a brand new restaurant called Carla Hall's Southern Kitchen.
When I heard that Chef Hall had opened a restaurant in Brooklyn, we added this restaurant to our list of must tries while in NYC.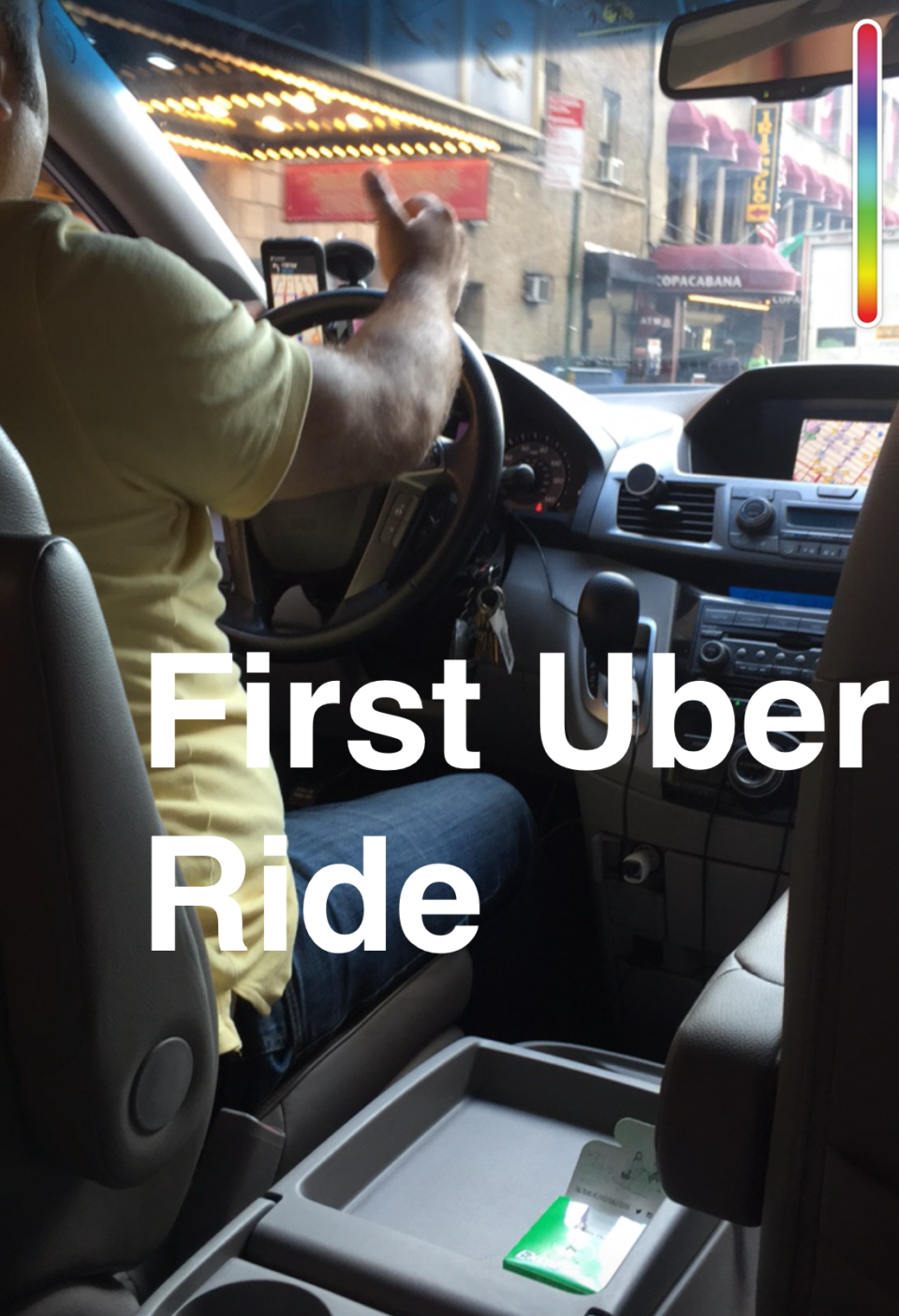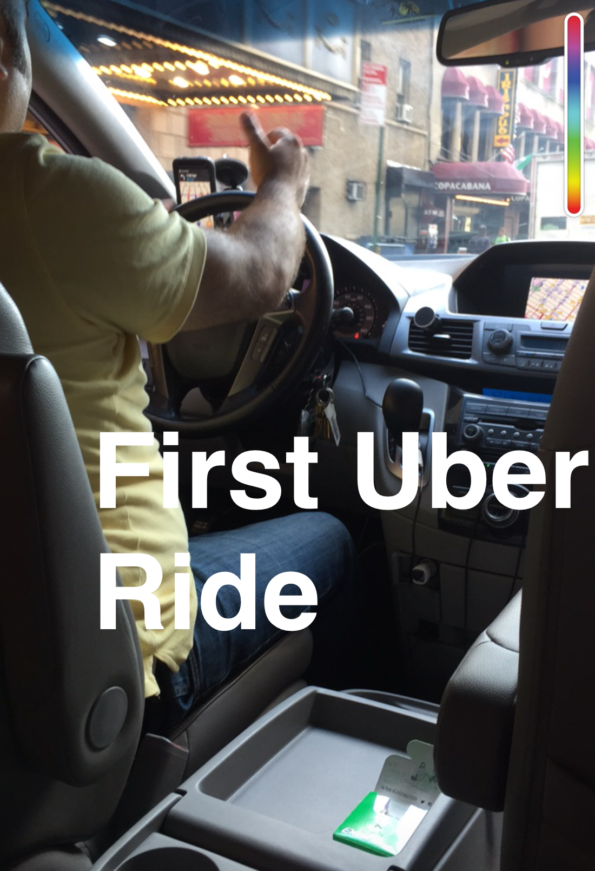 My family & I were staying in Times Square, so we would have to take a Taxi or Uber to get us to Carla Hall's Southern Kitchen.
We did some research and decided to take an Uber. None of us had ever requested an Uber before, but it was super easy.
The guy who picked us up was so nice. He is originally from Turkey. He had so many cool stories to tell us about New York and Turkey.
The Uber experience was really smooth and comfortable.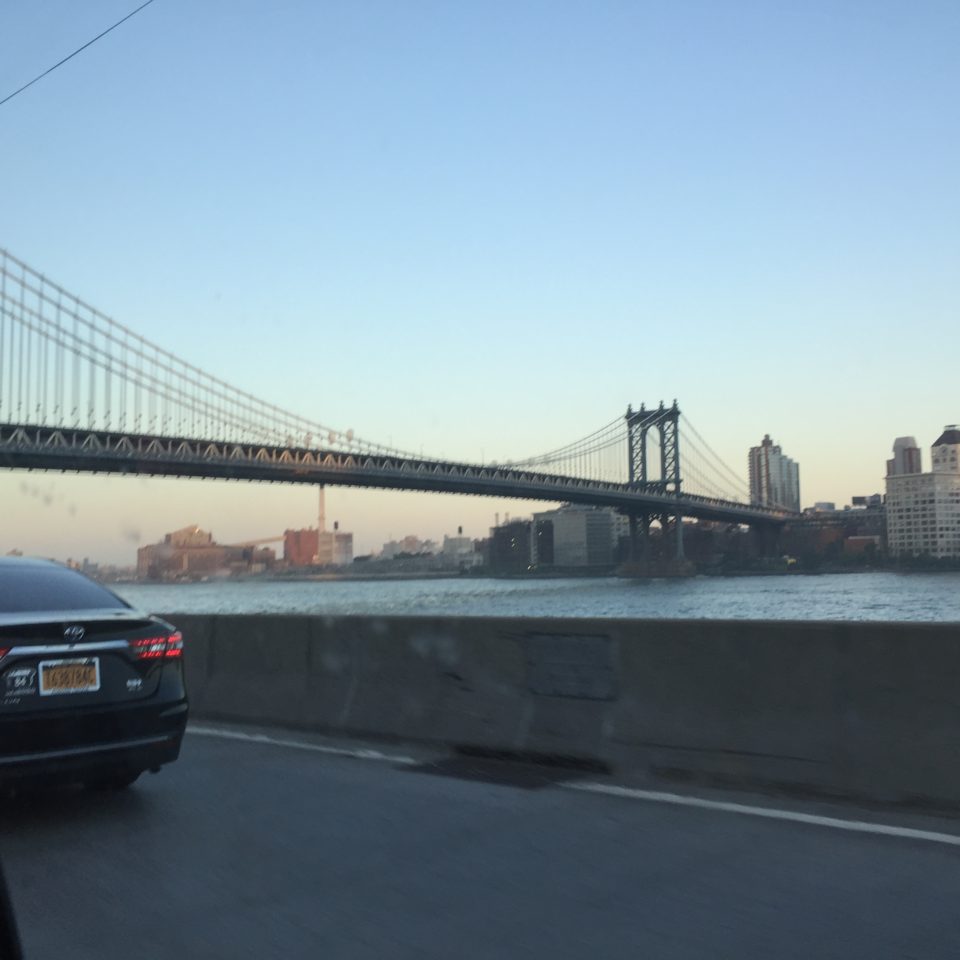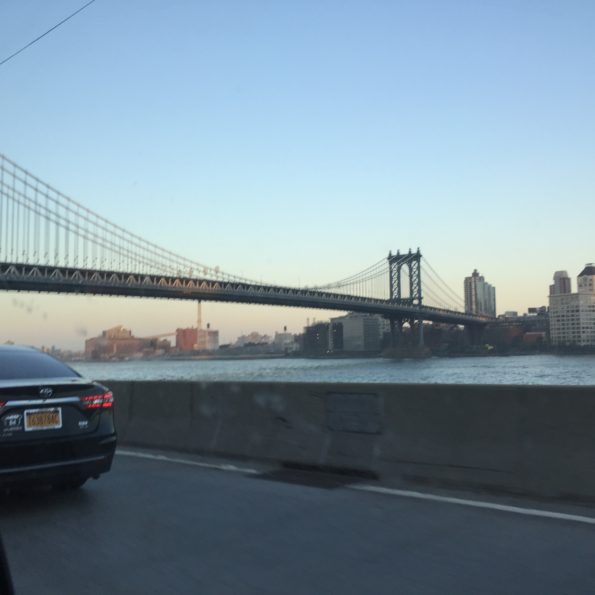 The ride to Brooklyn from our hotel took about 30 minutes, but it didn't feel like it. We took the Scenic route, I loved that our driver was very informative.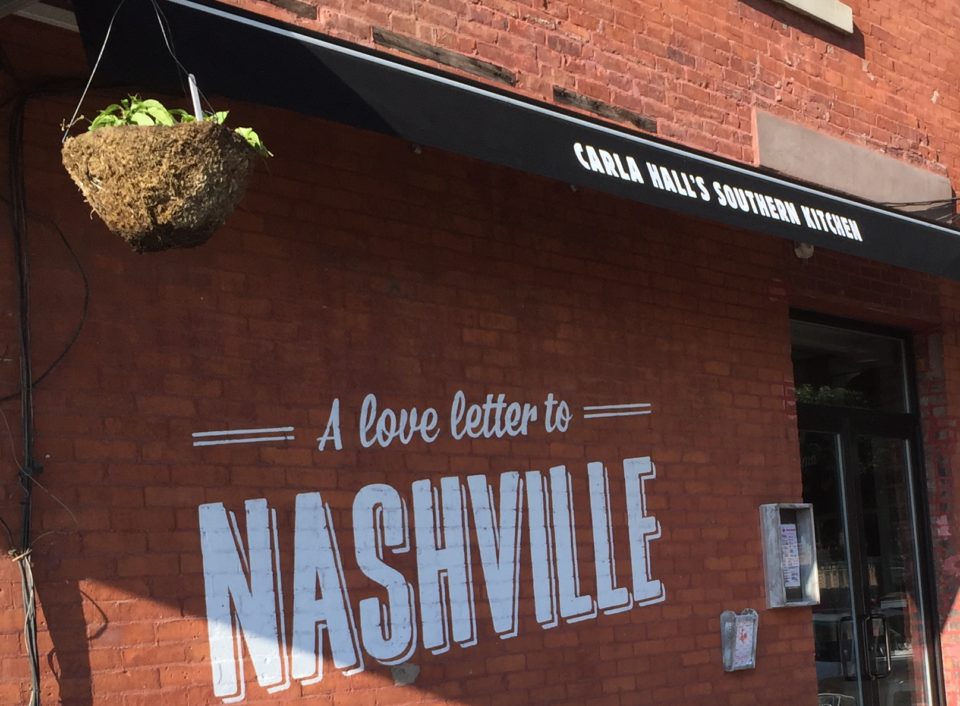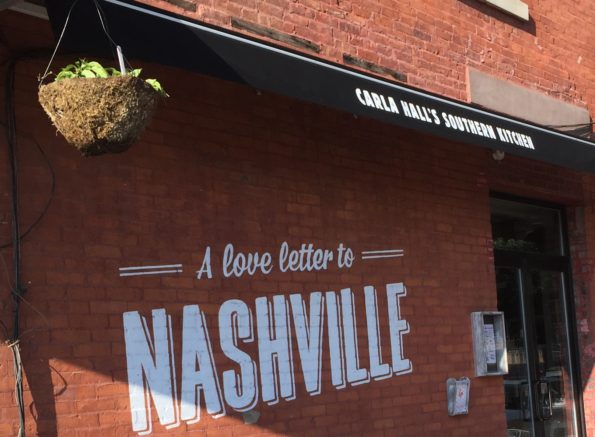 Celebrity Chef Carla Hall combined with her business partner Mr. Evan Darnell have partnered up to open a restaurant that serves Hot Nashville Chicken.
The neighborhood restaurant's goal is to serve authentic Nashville chicken and slow-cooked, fast served food.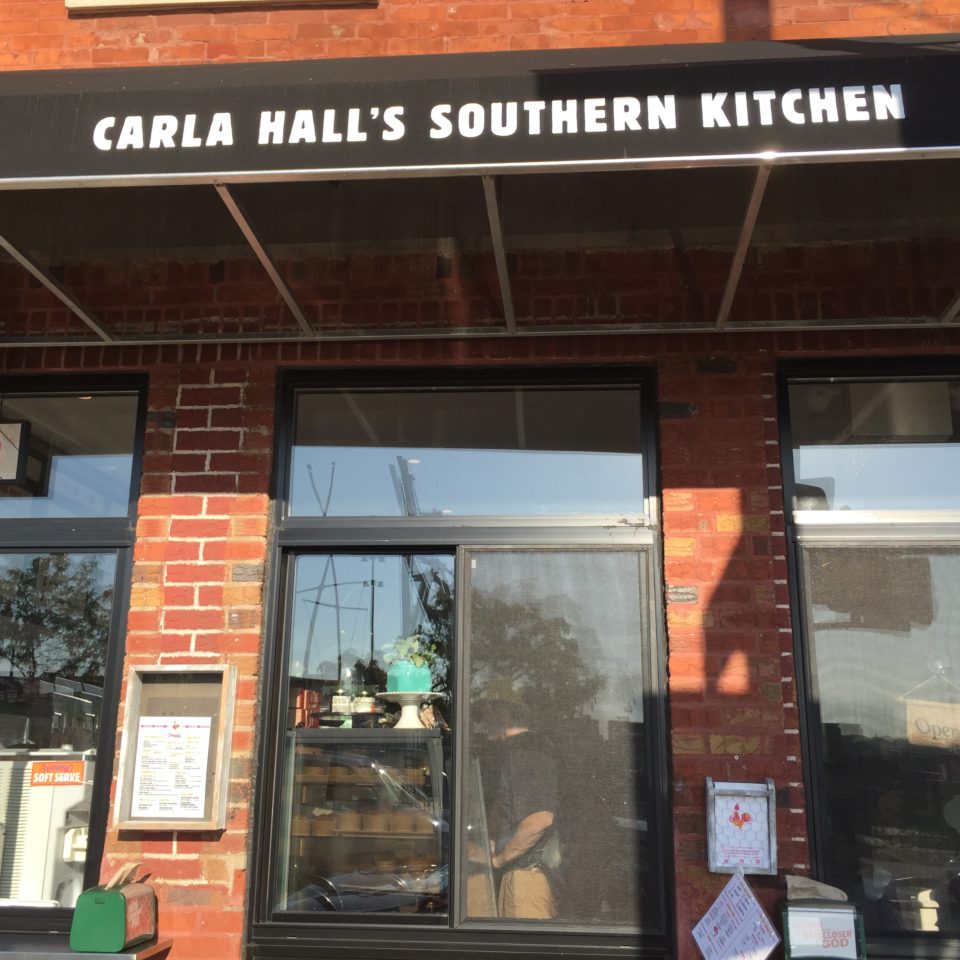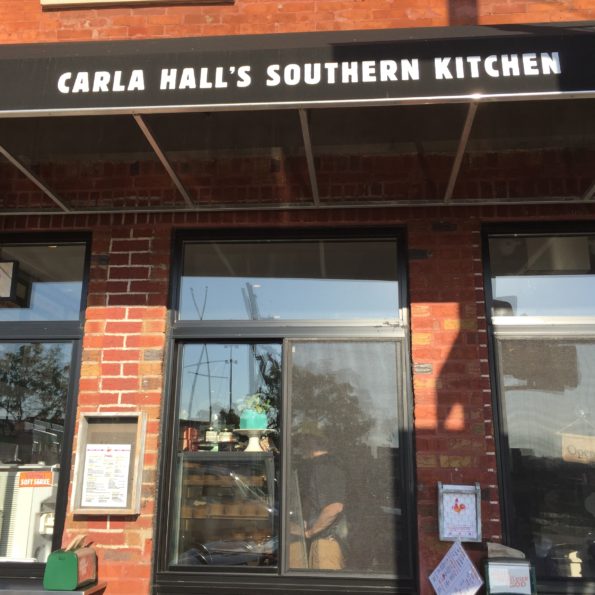 When we arrived at Carla's Southern Kitchen, we noticed the exterior had the original brick of the building with accents of black and white.
The restaurant was a cute, but simple. With pops of color throughout.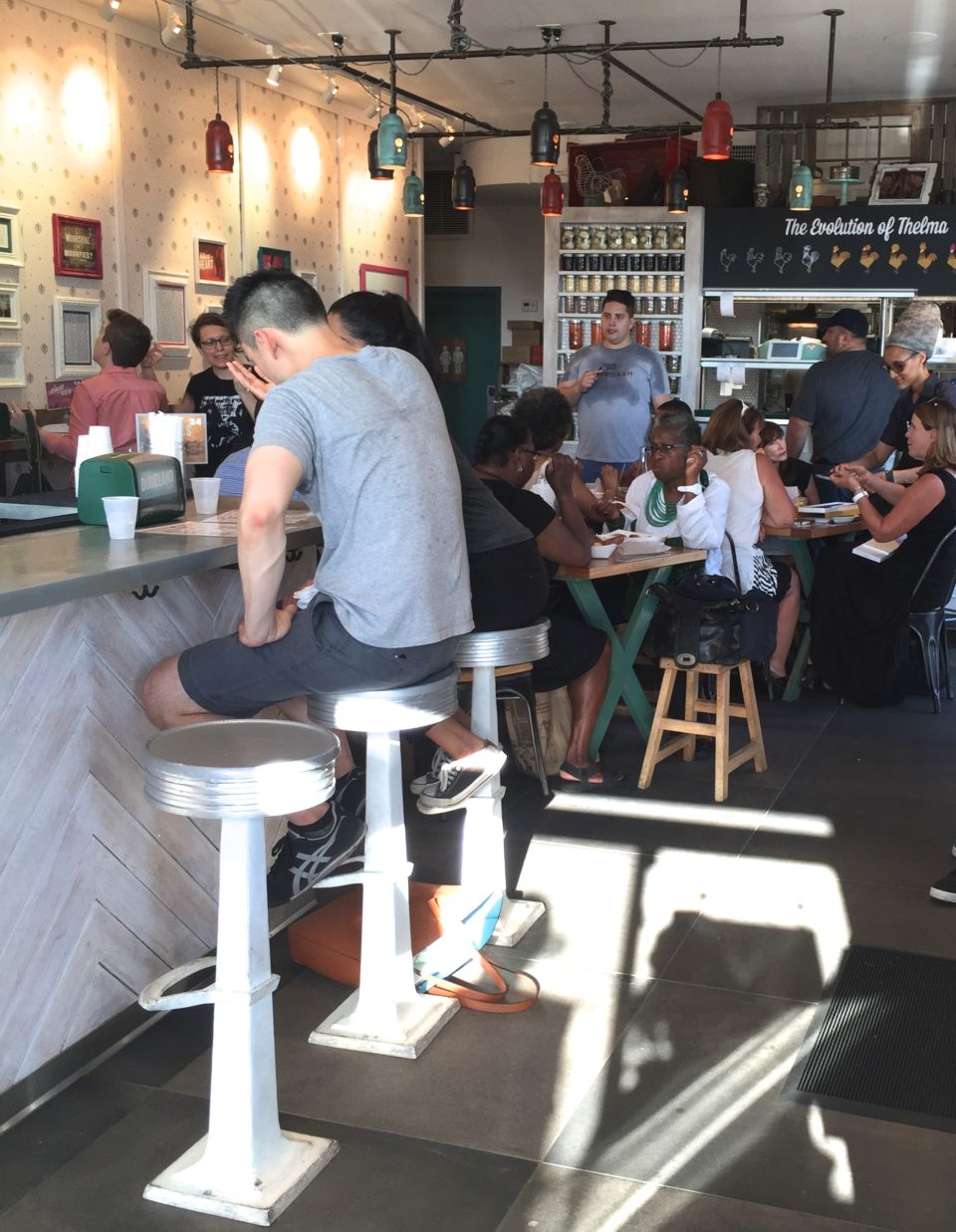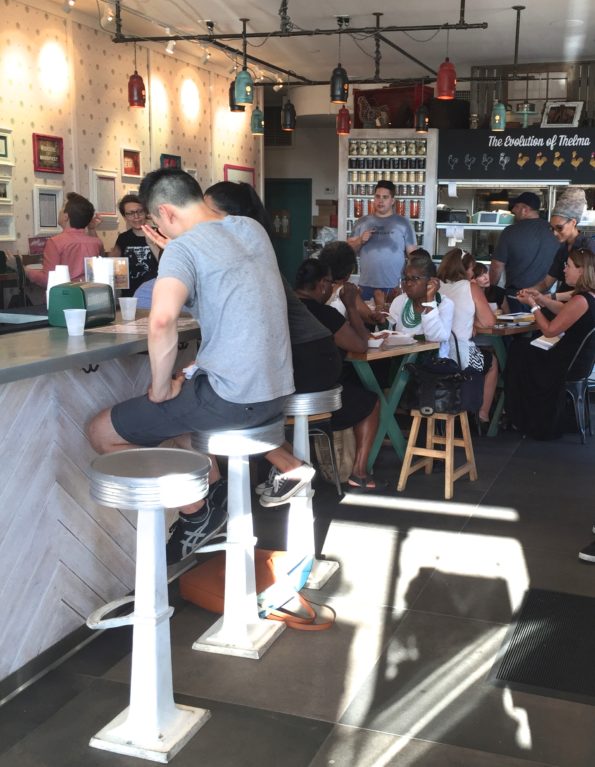 We walked in and the restaurant was already packed and it wasn't even the dinner rush yet. The dining area of the restaurant felt like grandma's dining room. There were tables set up in the center, heightened seating on the sides, as well as a small bar area with additional seating.
To our surprise Mrs. Carla was actually at the restaurant that night. We were so excited and were hoping to speak with her prior to leaving.
The location was a bit small. But they seemed to make it work.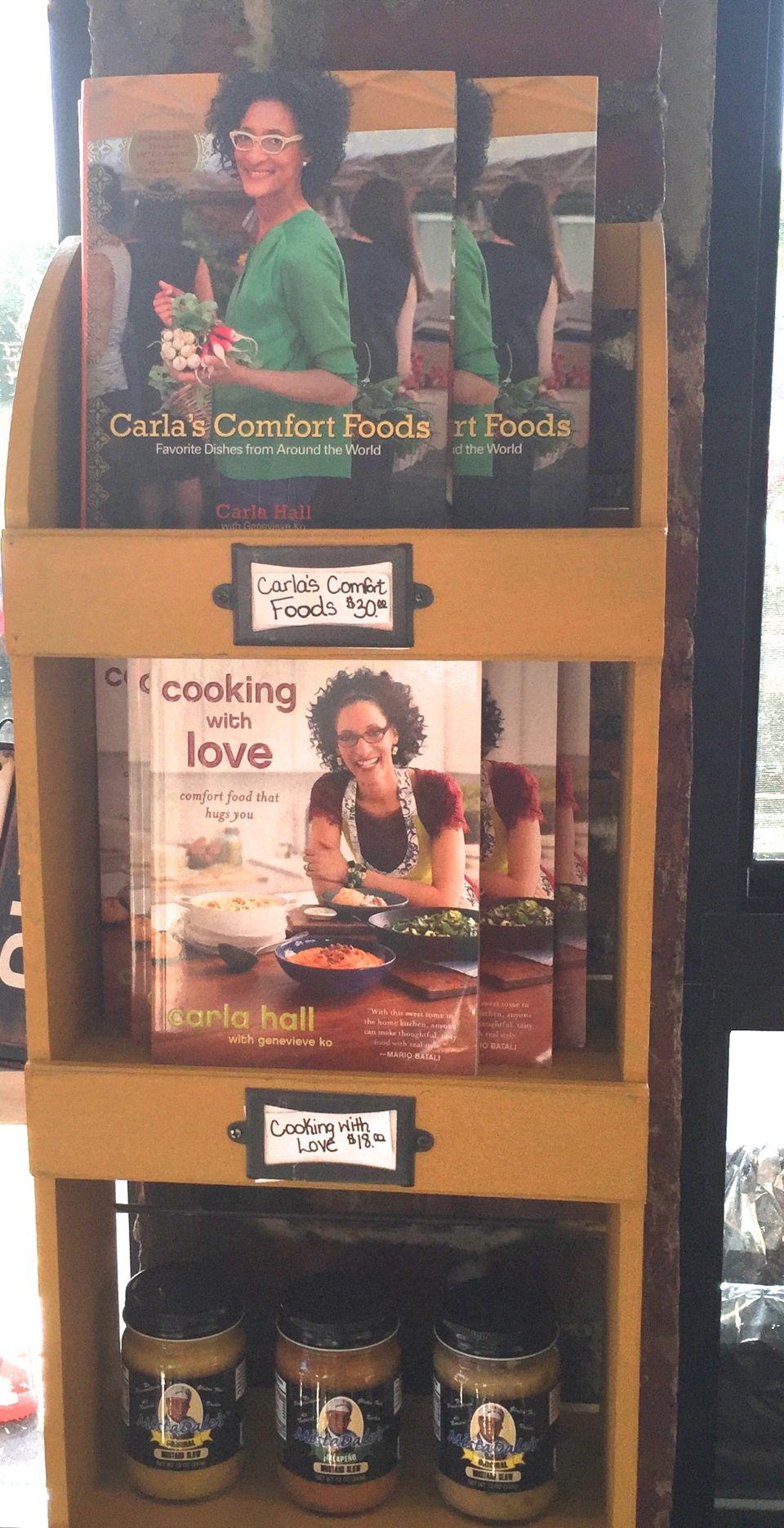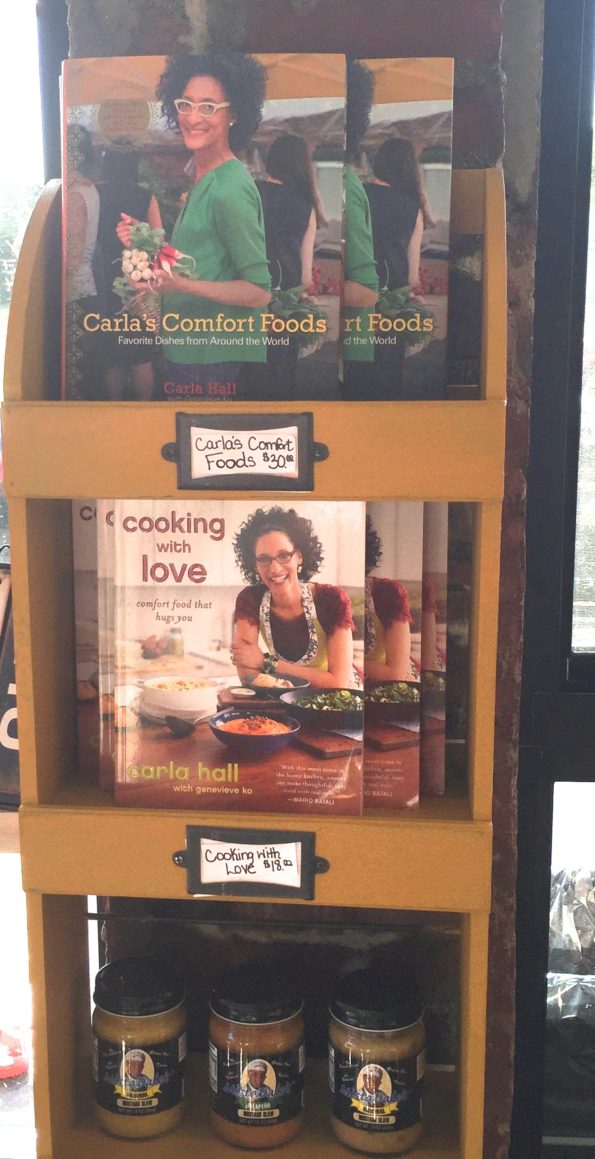 Throughout the restaurant was Carla Hall cookbooks, magazines and products created by Chef Hall.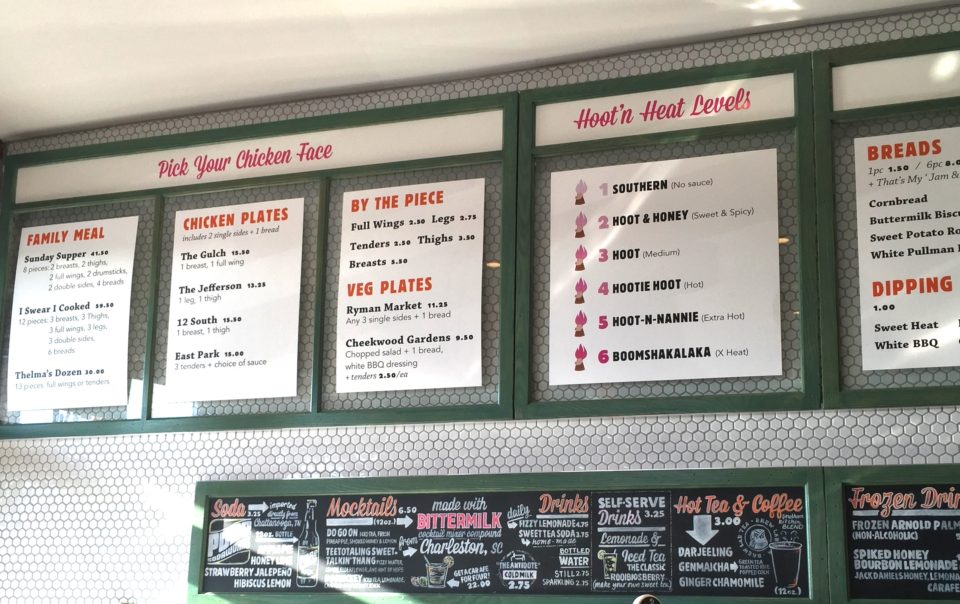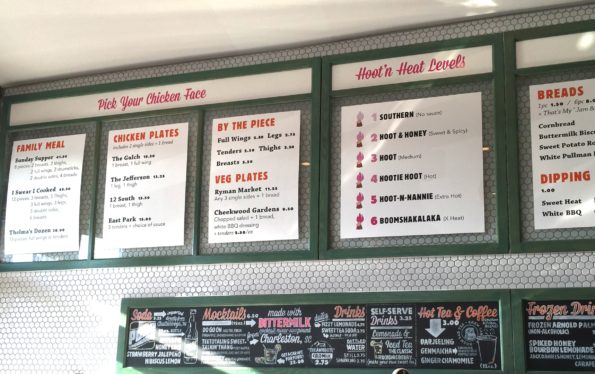 The menu offered a variety of options in each category. Sauces, Sides, Desserts,  Pickles N Things and even a Mocktail section. OMG!! She earned brownie points with me by offering Mocktails.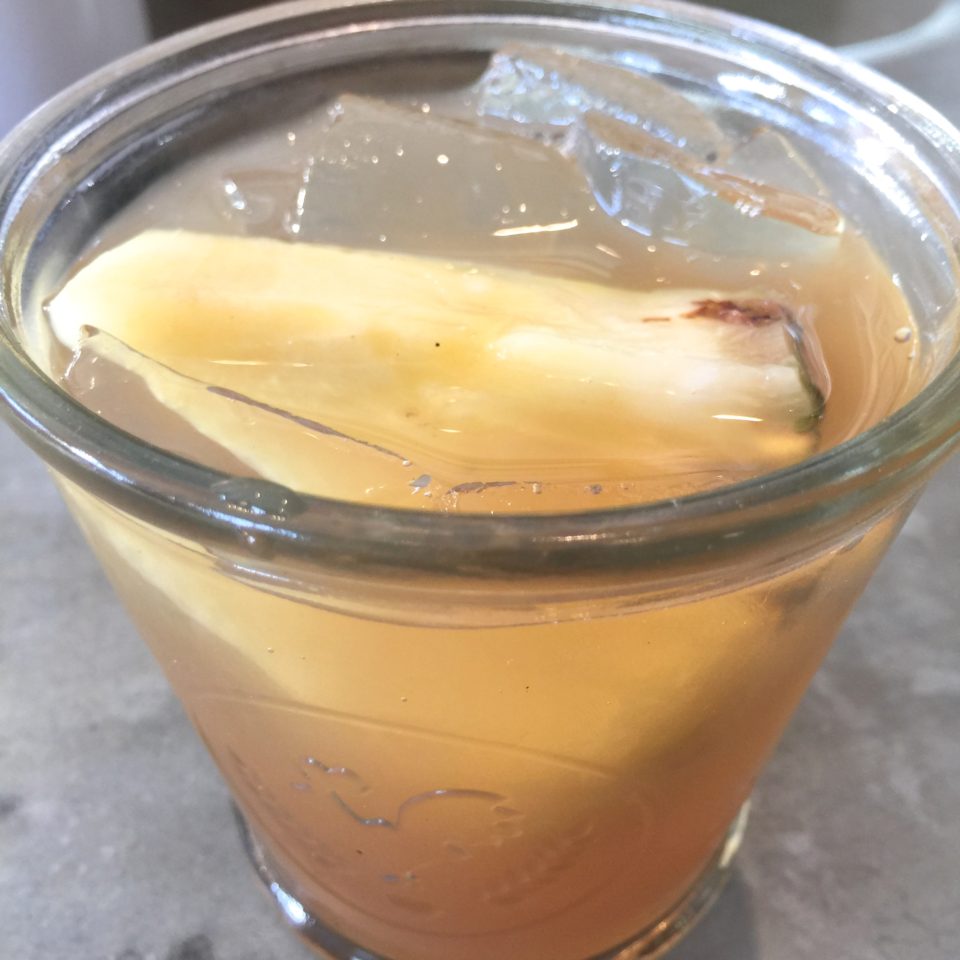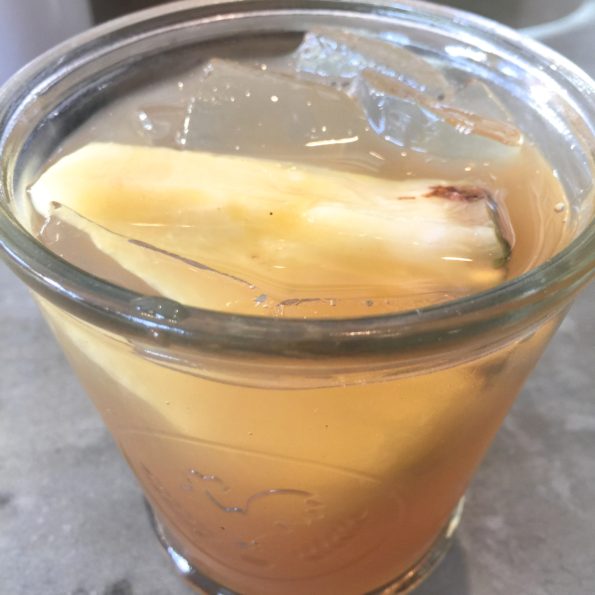 I ordered the Do Go On with pineapple, smoked honey and lemon. I loved the presentation of the drink. The drink could use a little more sweetener, but overall it was pretty good.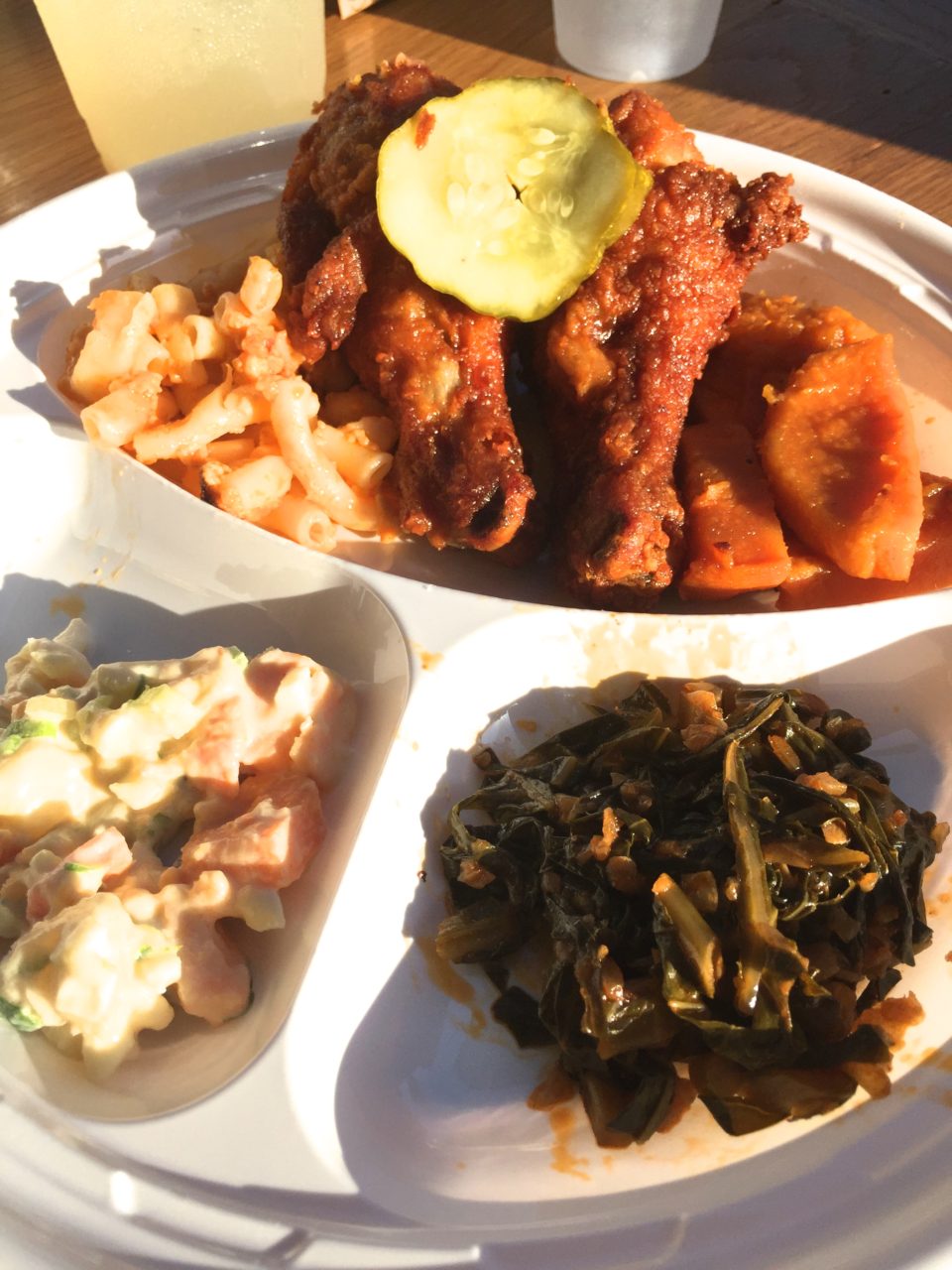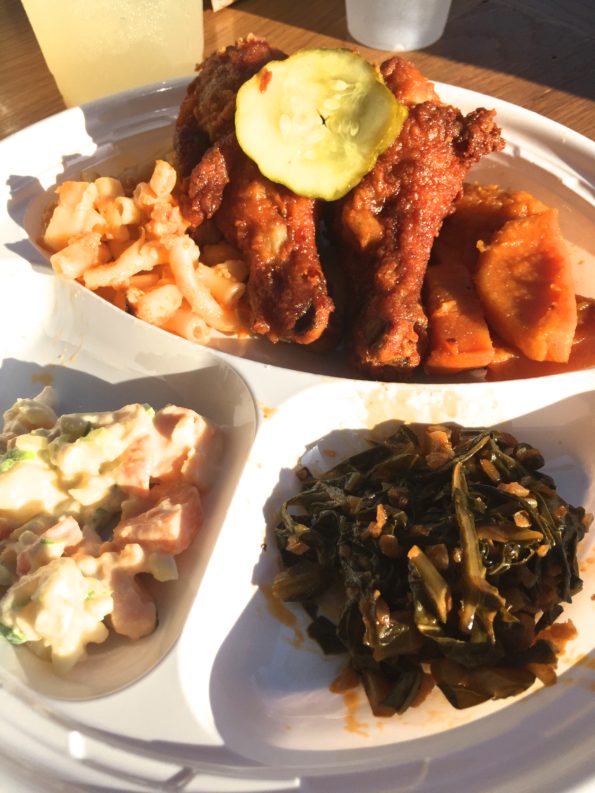 We decided to order a Sunday Supper. The Sunday Supper included 8 pieces of Fried Chicken, 2 double sides and 4 breads. The meal deal was reasonably priced for what you receive.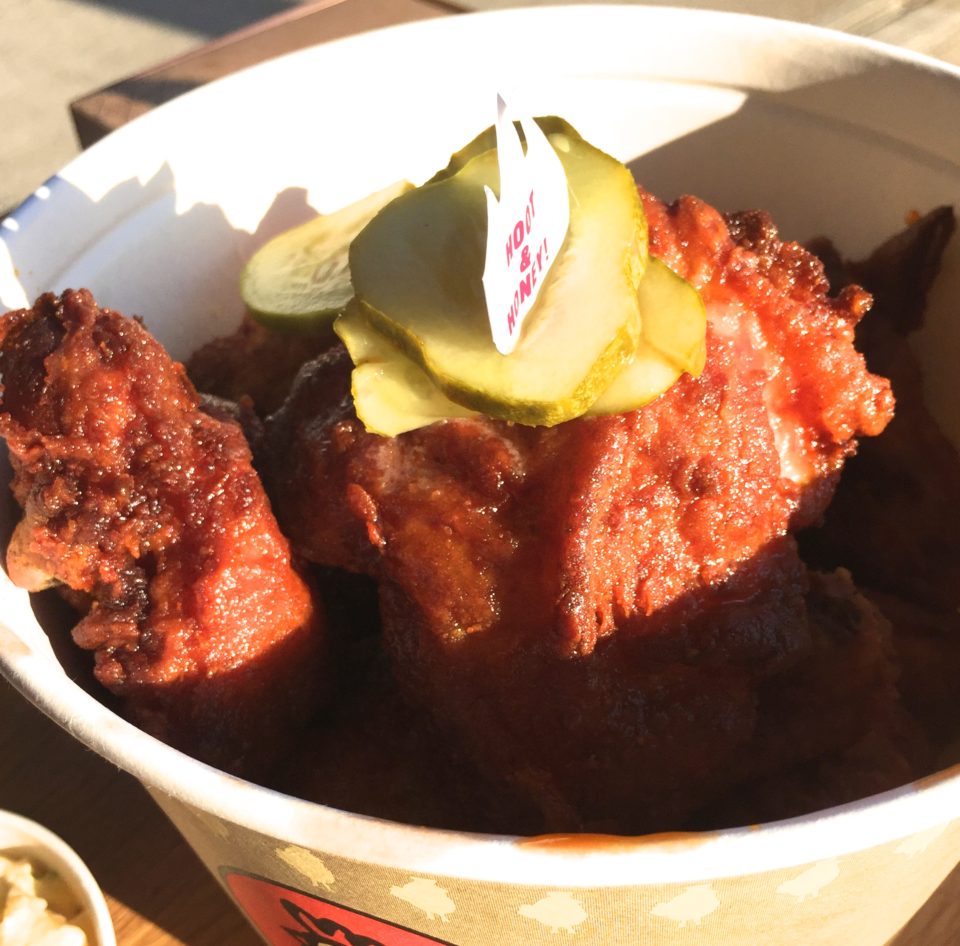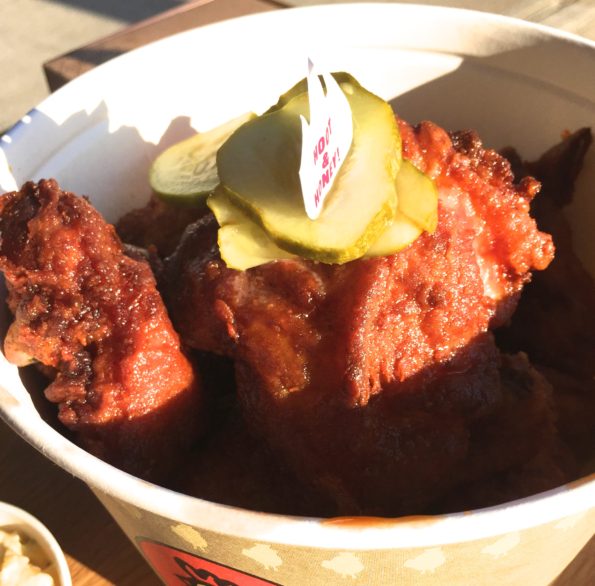 The Chicken Bucket consisted of 2 breast, 2 thighs, 2 full wings and 2 drumsticks. The chicken fried perfectly golden brown with a crispy crust.
The chicken sauce options, Hoot'n Heat Levels were Southern, Hoot & Honey, Hoot, Hootie Hoot, Hoot-N-Nannie or Boomshakalaka. So funny, the level names.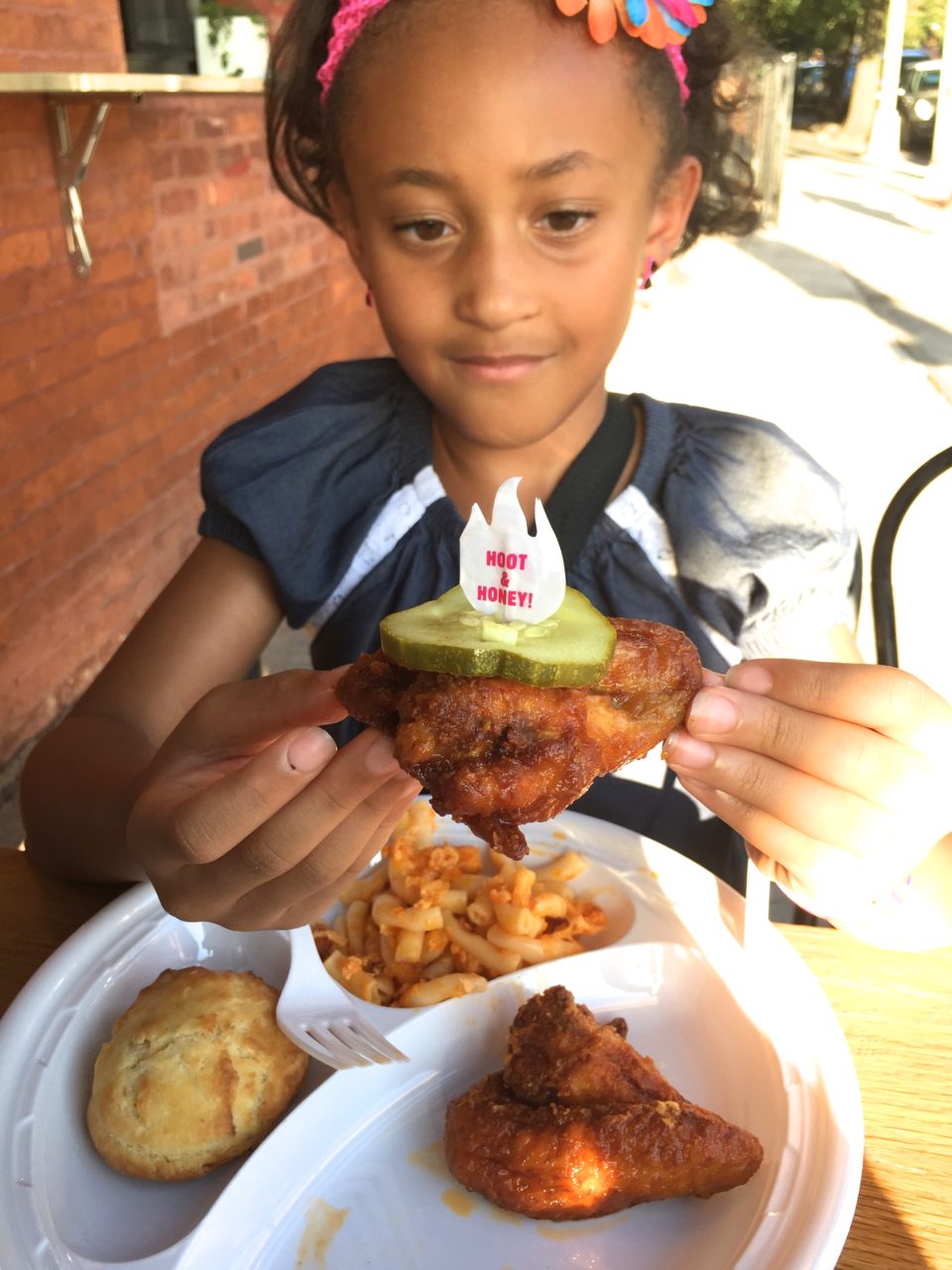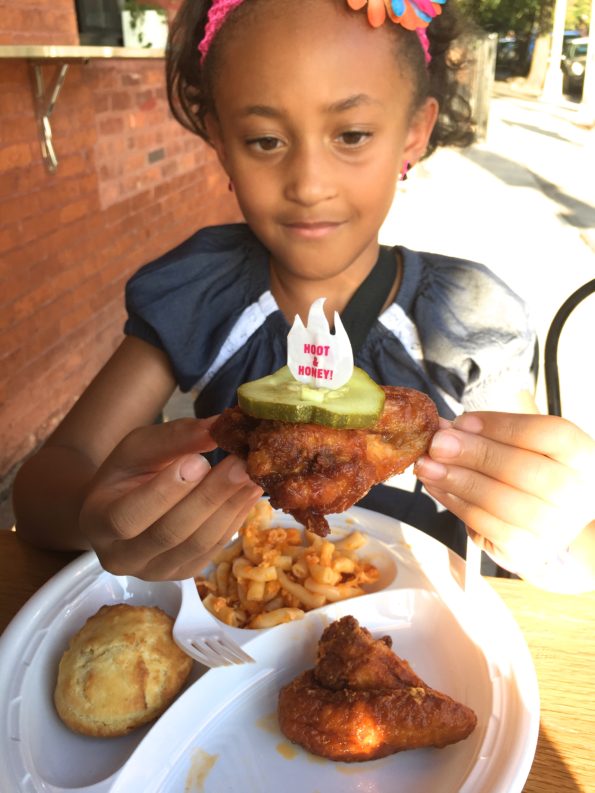 We choose the Hoot & Honey which was a sweet and sour sauce on the chicken. Absolutely superb.
The names reminded me of the fact that Mrs. Hall had a common phrase Hootie Hoo on Top Chef. Hilarious.
The phrase really caught on while she was on the show and we never forgot the phrase. So funny.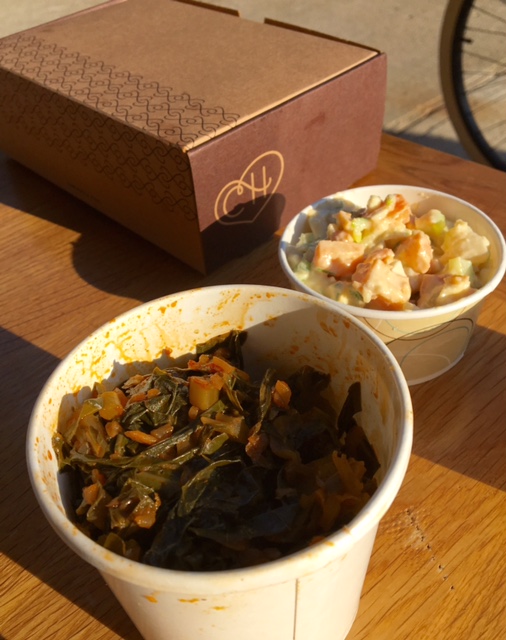 For our sides we ordered collards, mac n cheese, yams and potato salad. The Collards n' Pot Likker were a little on the bitter side.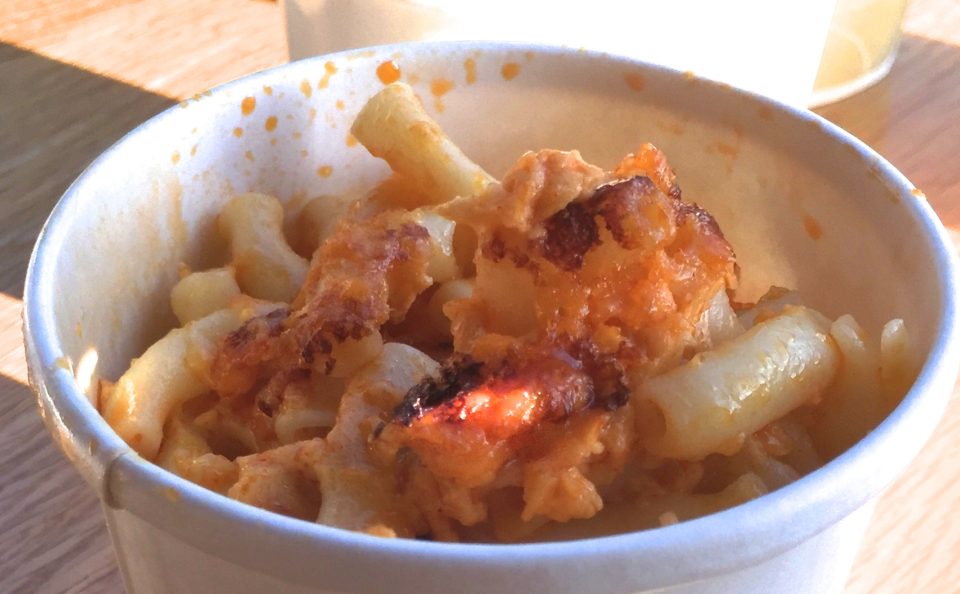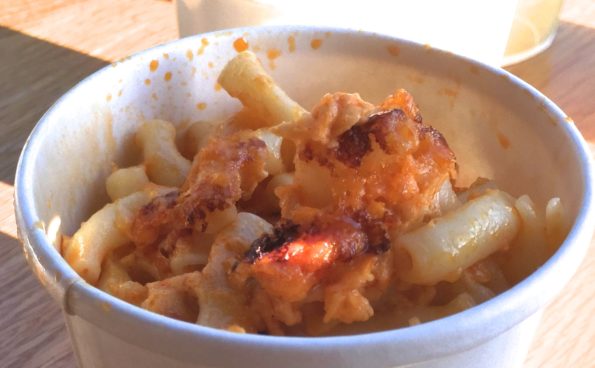 The Baked Mac N Cheese was my favorite. Cheesy, old fashioned mac-n-cheese, made from scratch. Very cheesy, but not as creamy as I like mine. But it was good.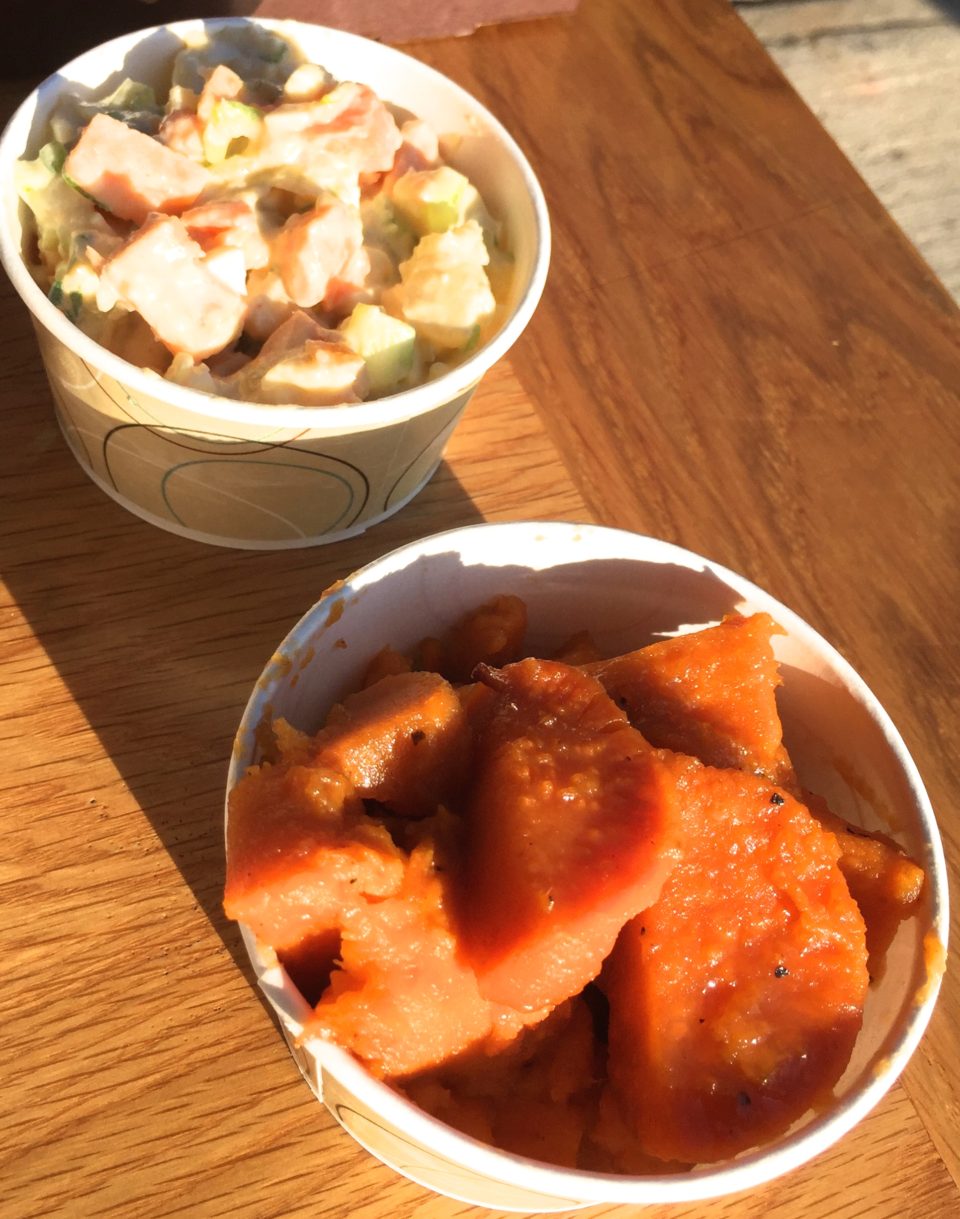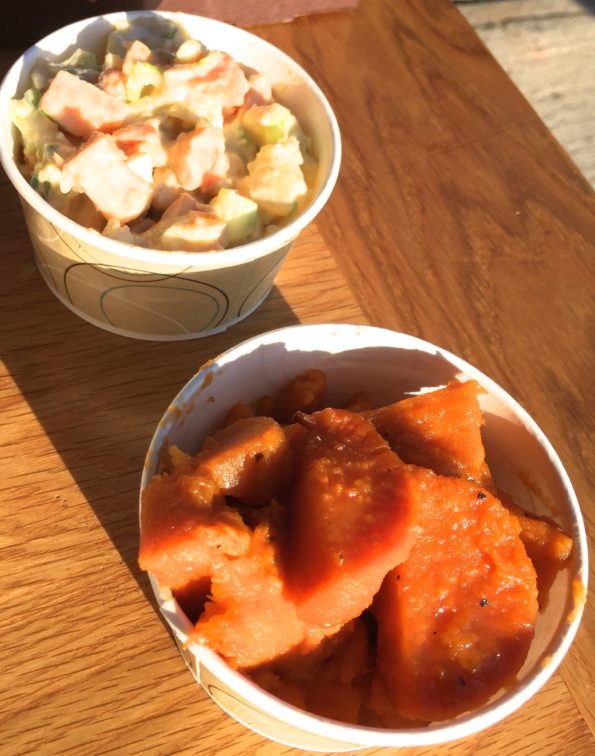 The Candied yams reminded me of the yams grandma made for Sunday Dinner. Yummy.
We also ordered the Sweet & Yukon Potato Salad. I have heard of potato salad with two types of potatoes, but I had never had any before that day. A good balance of flavors.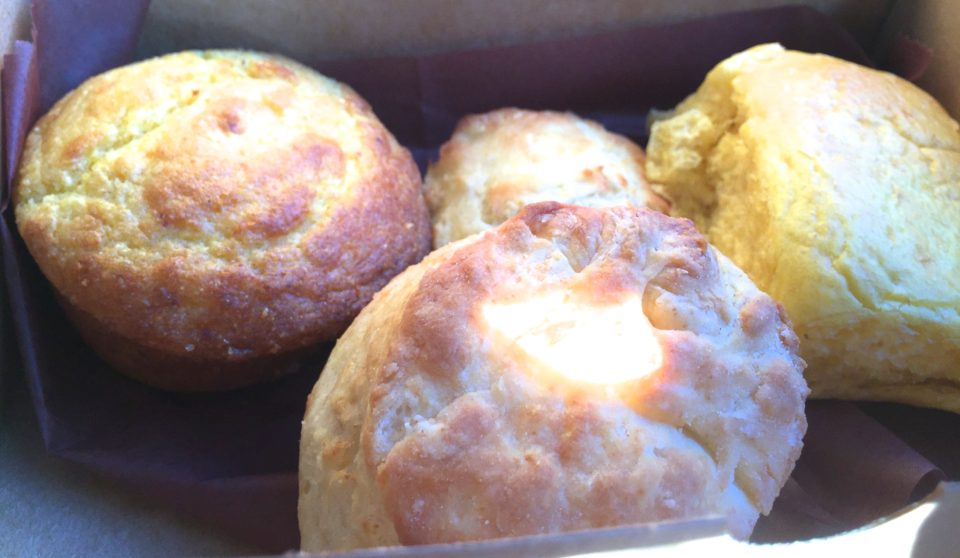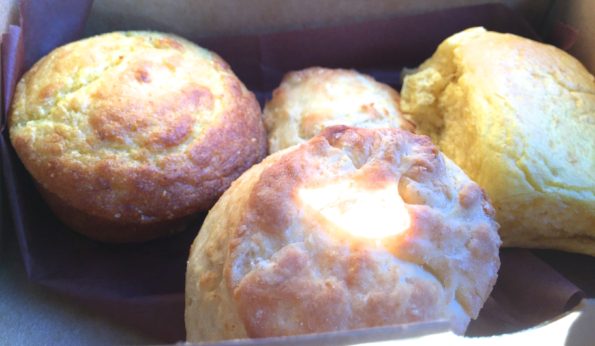 The Dinner was also served with 4 breads, we ordered one of each. The cornbread, buttermilk biscuits, sweet potato roll and white pullman loaf. Each bread option was so good. Moist and great taste. I wish we would have ordered the, "That's My Jam & Butter".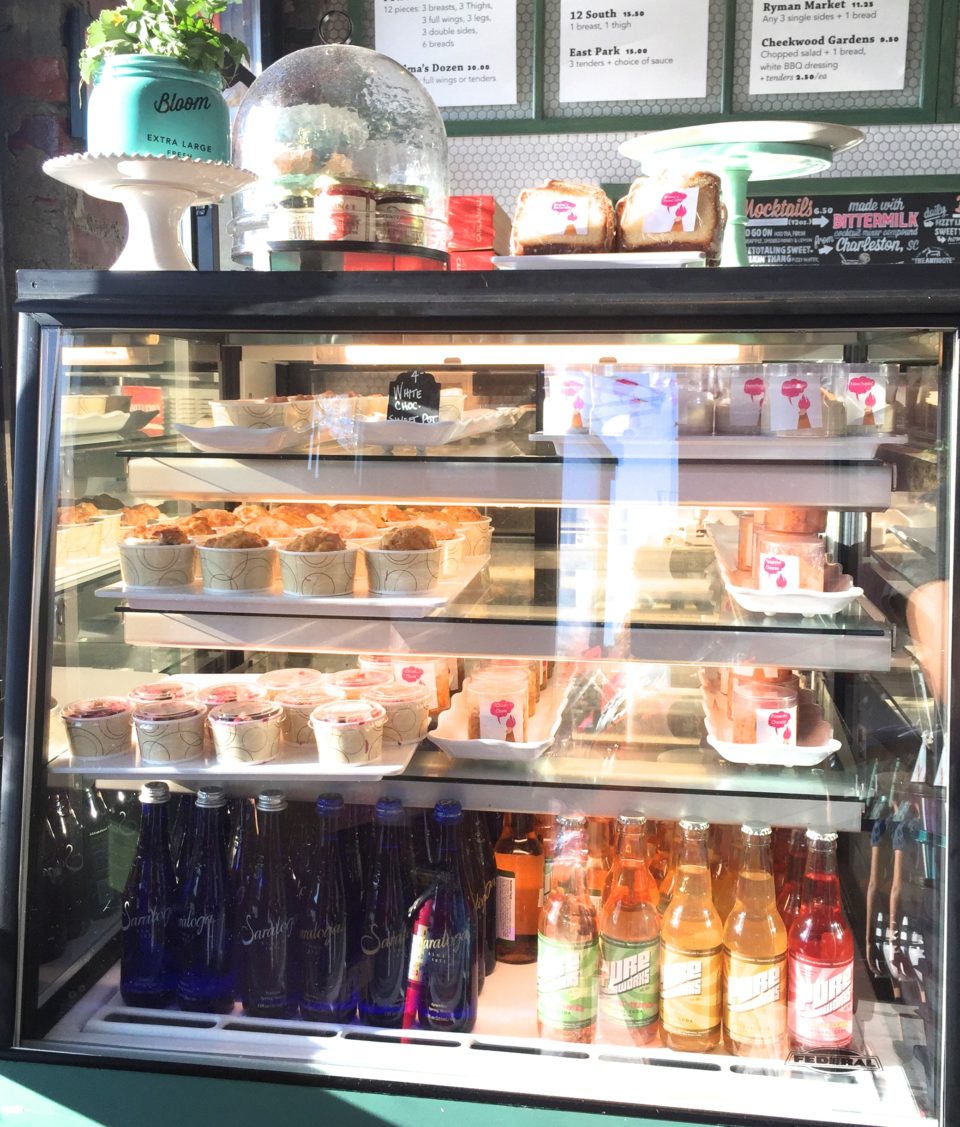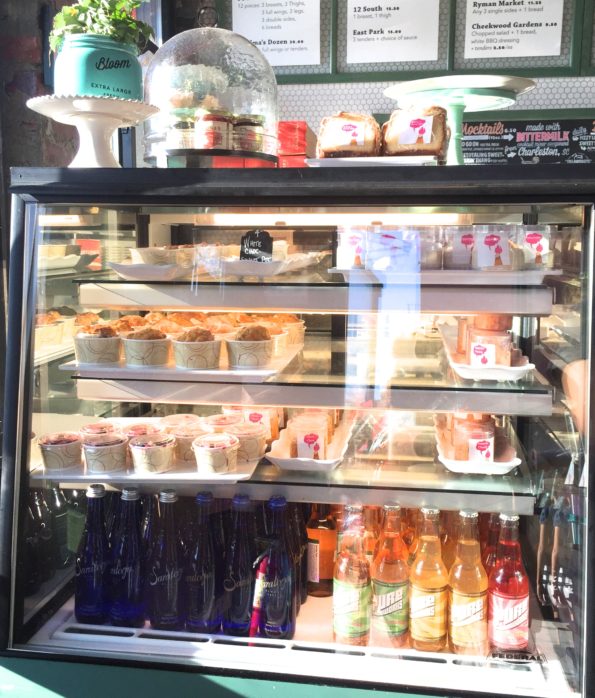 Carla Hall's Southern Kitchen also offers dessert but we didn't order any.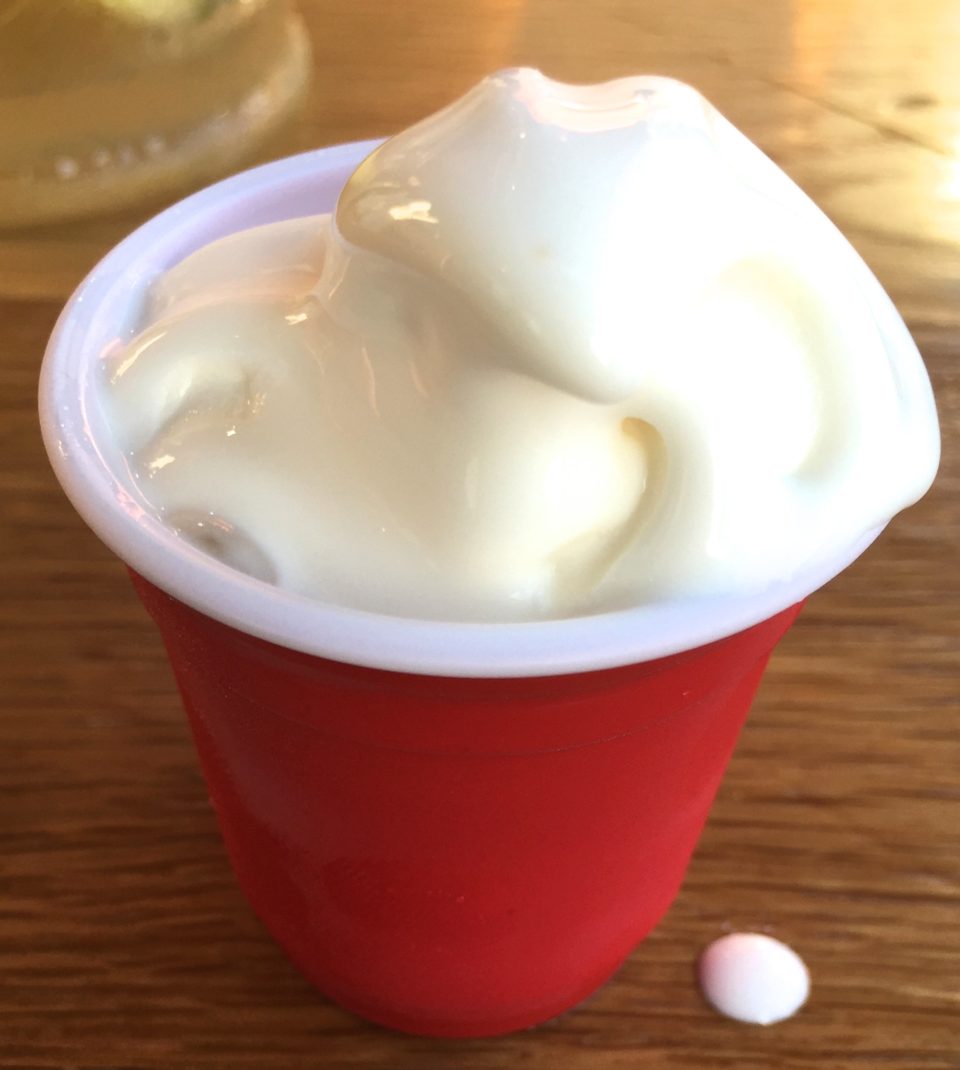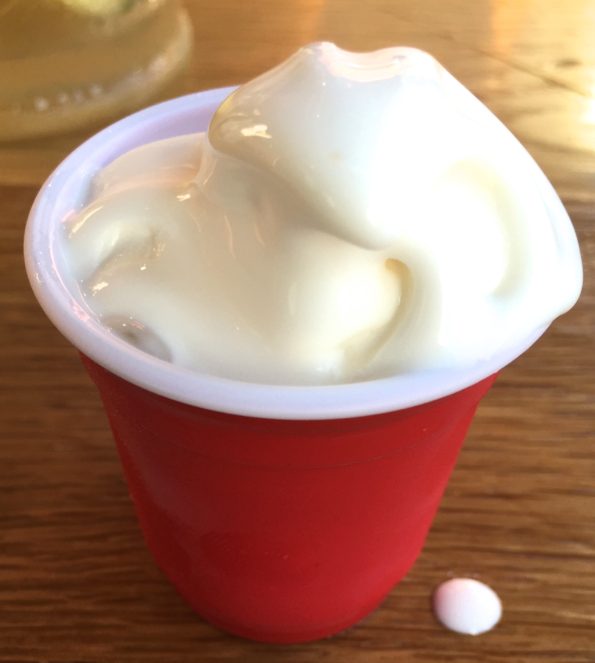 We were given a mini-cup of buttermilk soft serve yogurt. So good on a hot day.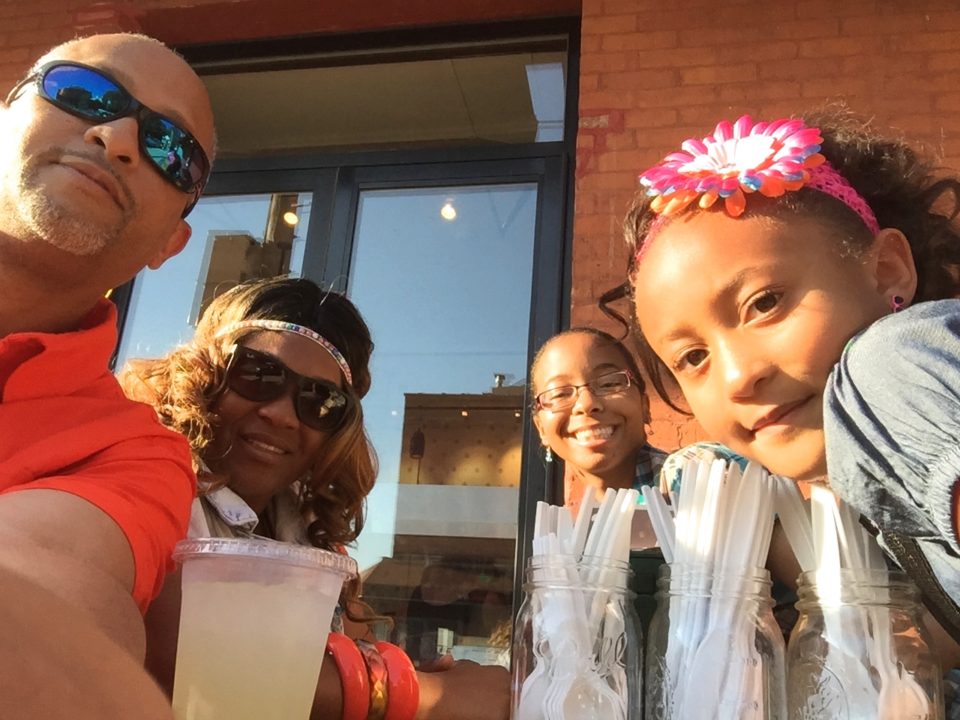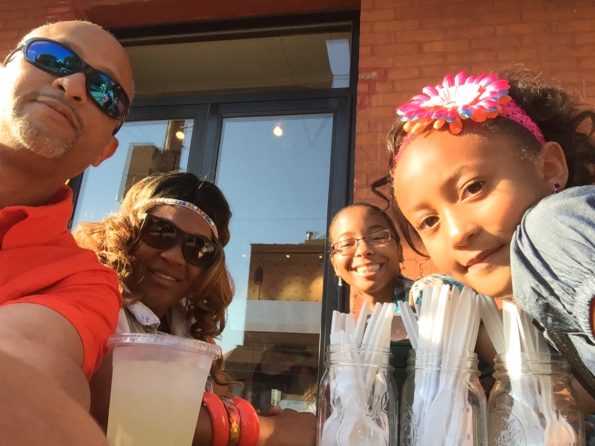 We sat outdoors because there was no seating available inside. Carla Hall's Southern Kitchen also had an outdoor seating area with a few tables. One of the workers immediately came outdoors offered us some water as well as extended the awning. Perfect setup.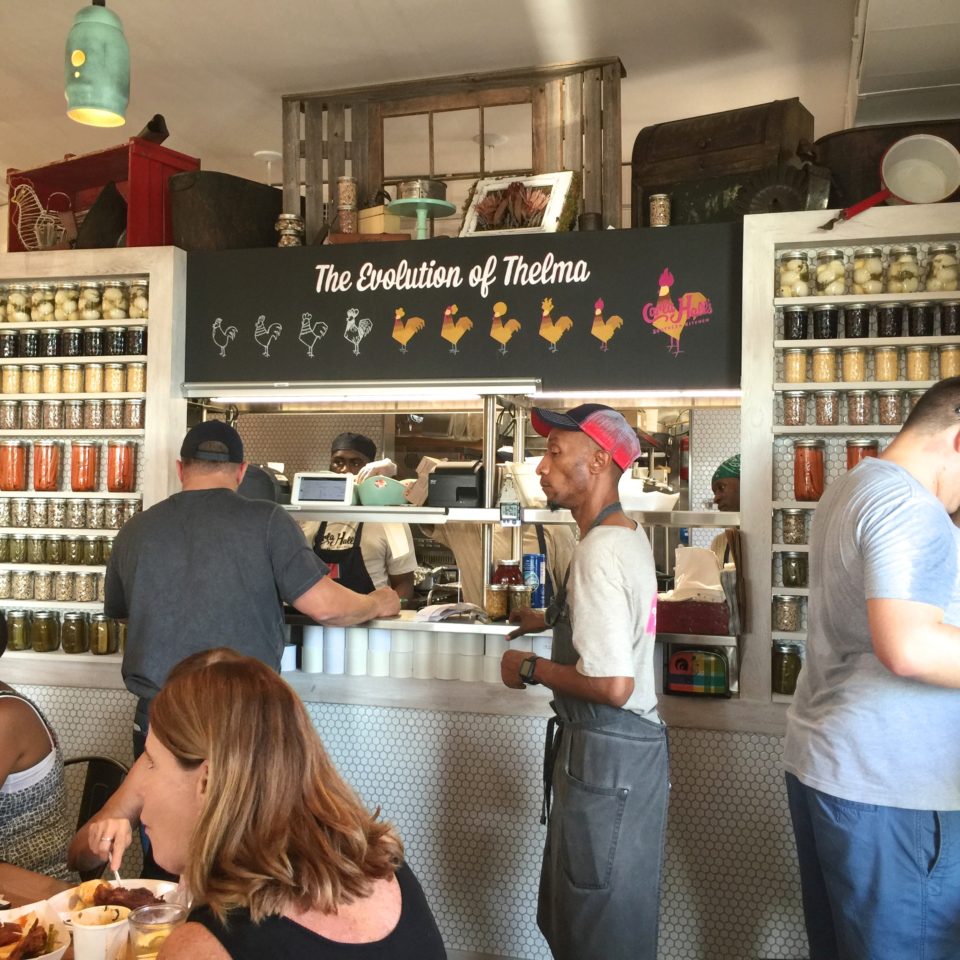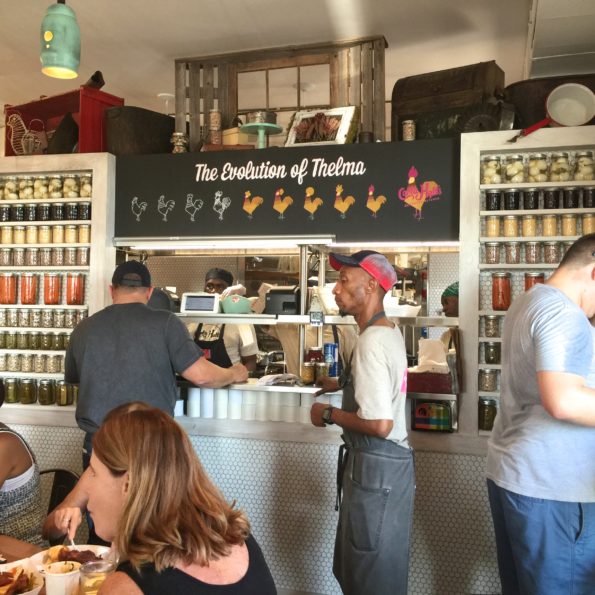 The Star of the show was absolutely the Hot Chicken. The chicken was excellent. Hot Chicken is a spin on the traditional southern fried chicken. Delicious and finger licking good.
Most of the sides were pretty good. I think that the sides could use a little elevation to go along with the amazing hot chicken.
Not a chicken person? Don't fret, Mrs. Hall also offers vegetarian options including Veg Plates, Ryman Park which includes 3 single sides and bread. Also Cheekwood Gardens, chopped salad and a bread.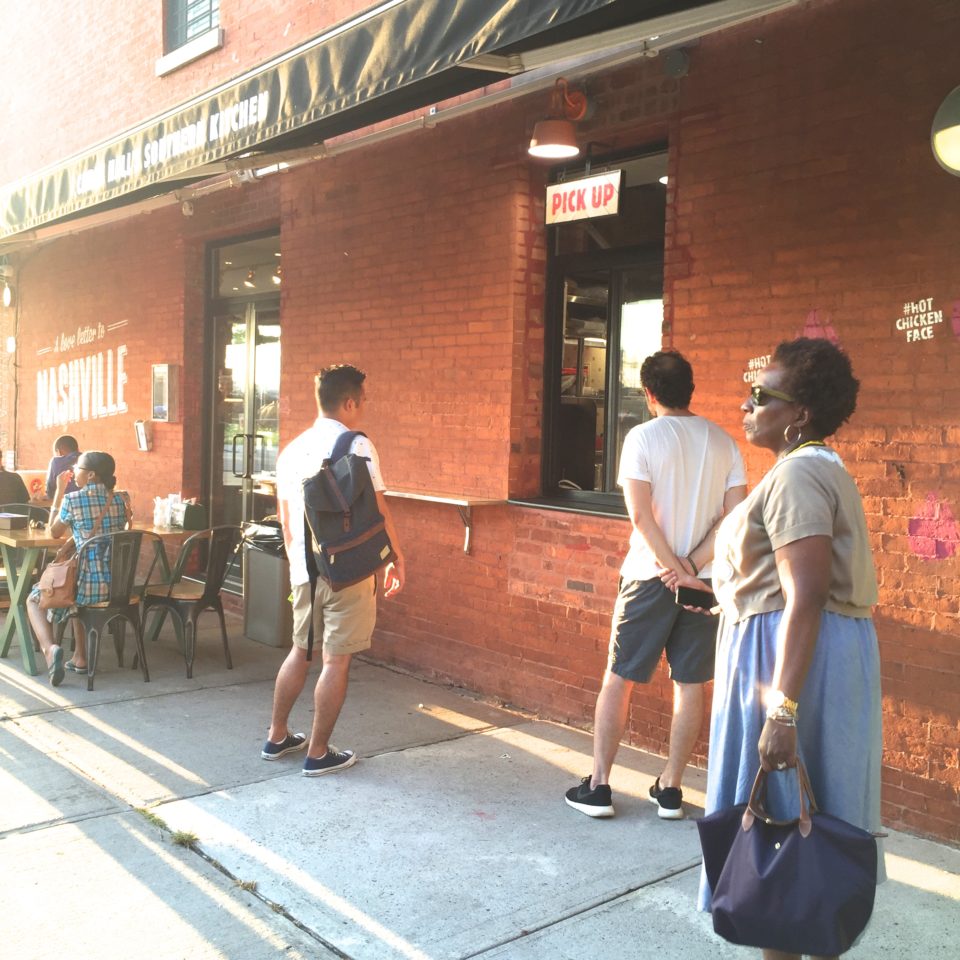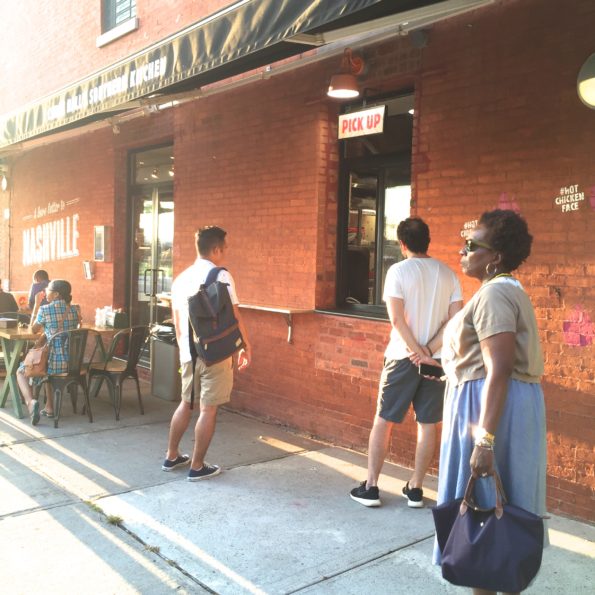 If you aren't interested in dining in, there is a Take Out order window on the outside and a pick up windows outside as well. Online ordering for pick up is also available. There is also a delivery option through a company called Doordash.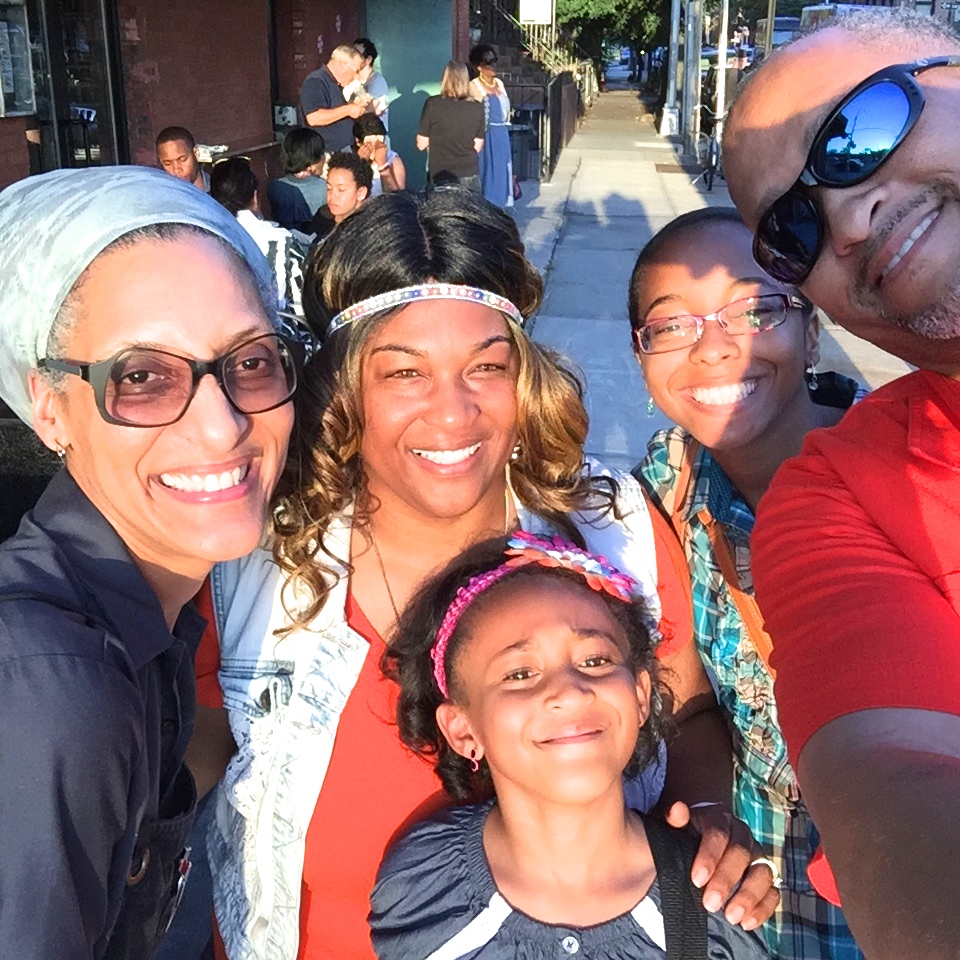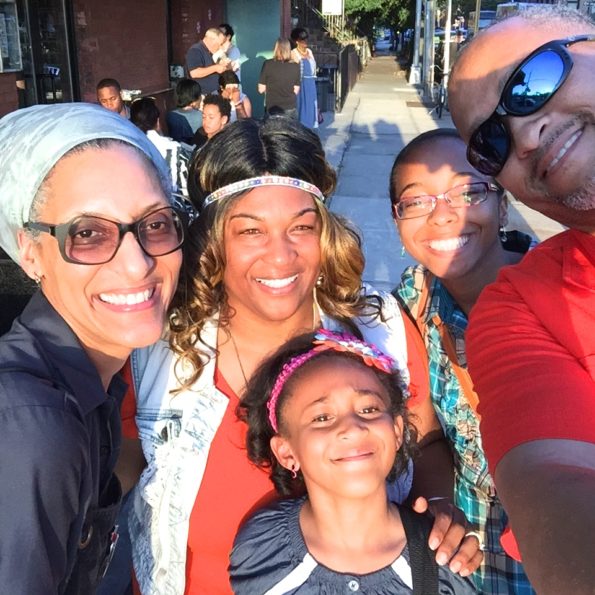 Prior to leaving my family & I had the opportunity to speak with Mrs. Carla. I have to say she's just like she is on TV.  Spunky personality, super friendly and the kiddos really enjoyed talking with her. She was so funny. Her personality is so infectious.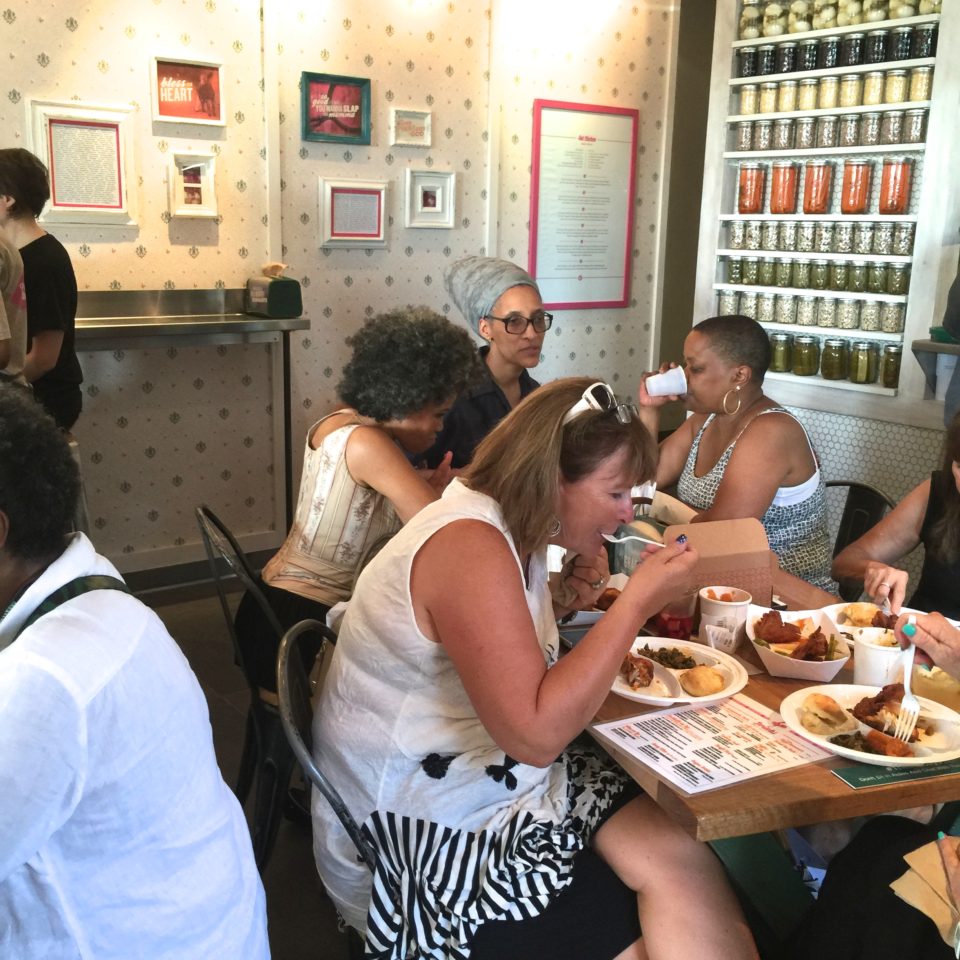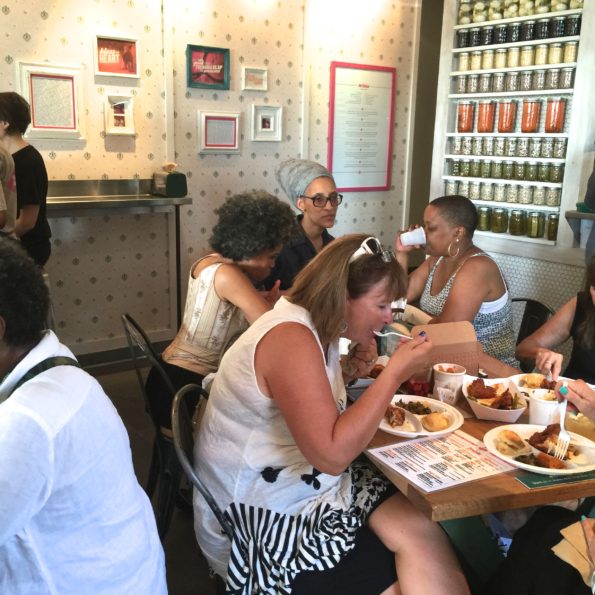 I am so glad that Chef Carla was at the Carla Hall's Southern Kitchen that day. Meeting her was one of the highlights of our entire trip.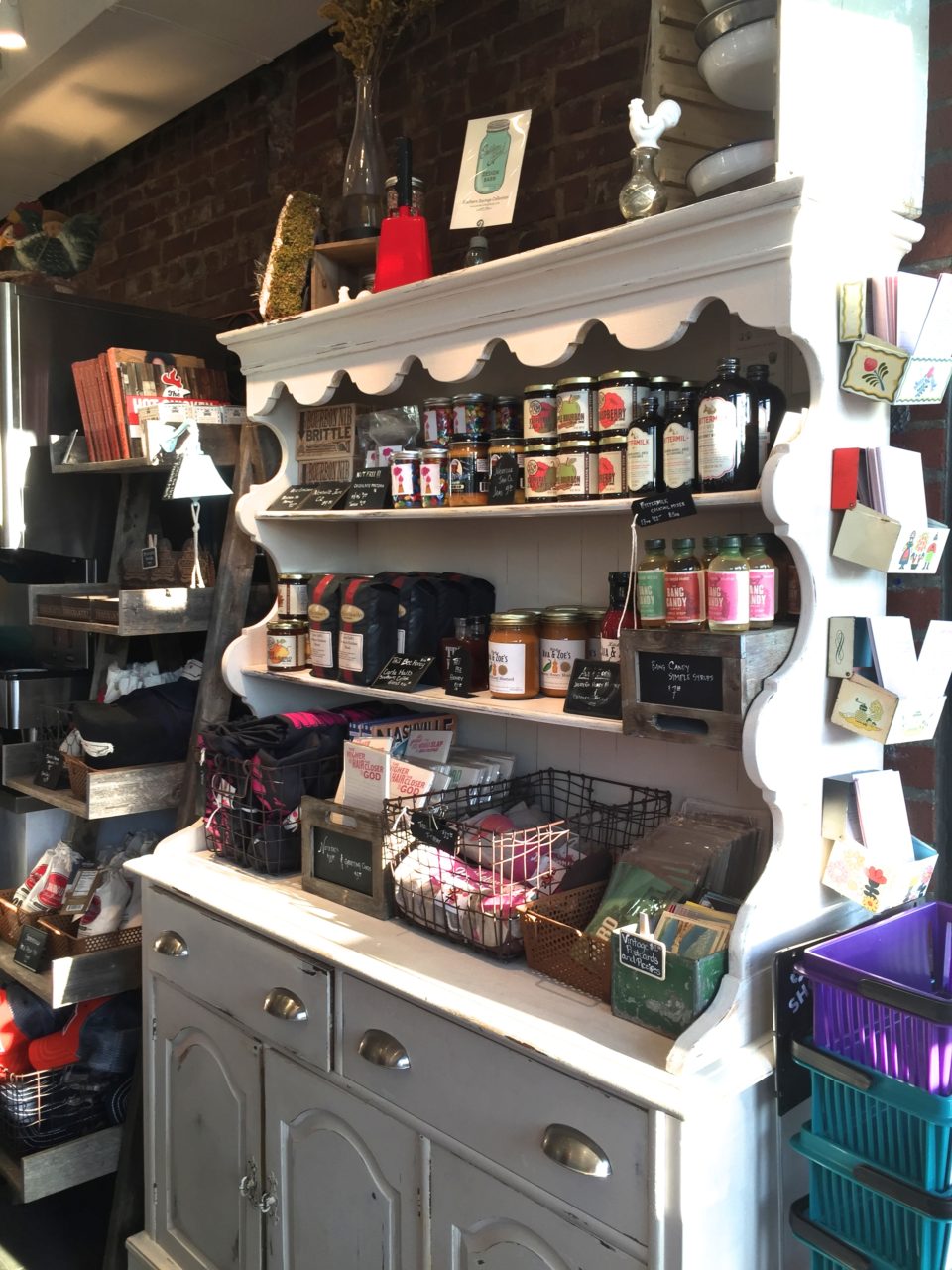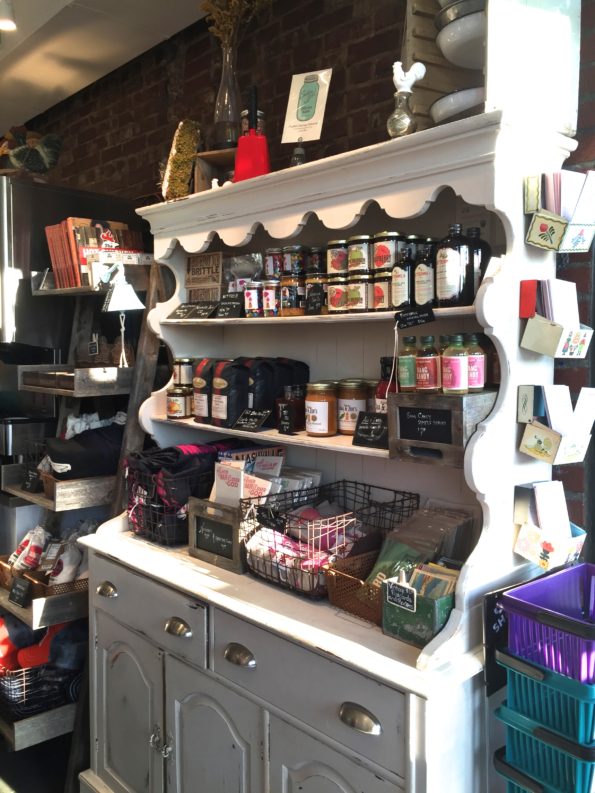 Overall we enjoyed our dining experience at Carla Hall's Southern Kitchen. The food was really good. She has a great idea and concept for the Nashville Chicken. The menu offers a wide range of items.
Good fried chicken is hard to find but she nailed it!  Wishing nothing but the best of luck to Carla Hall's Southern Kitchen.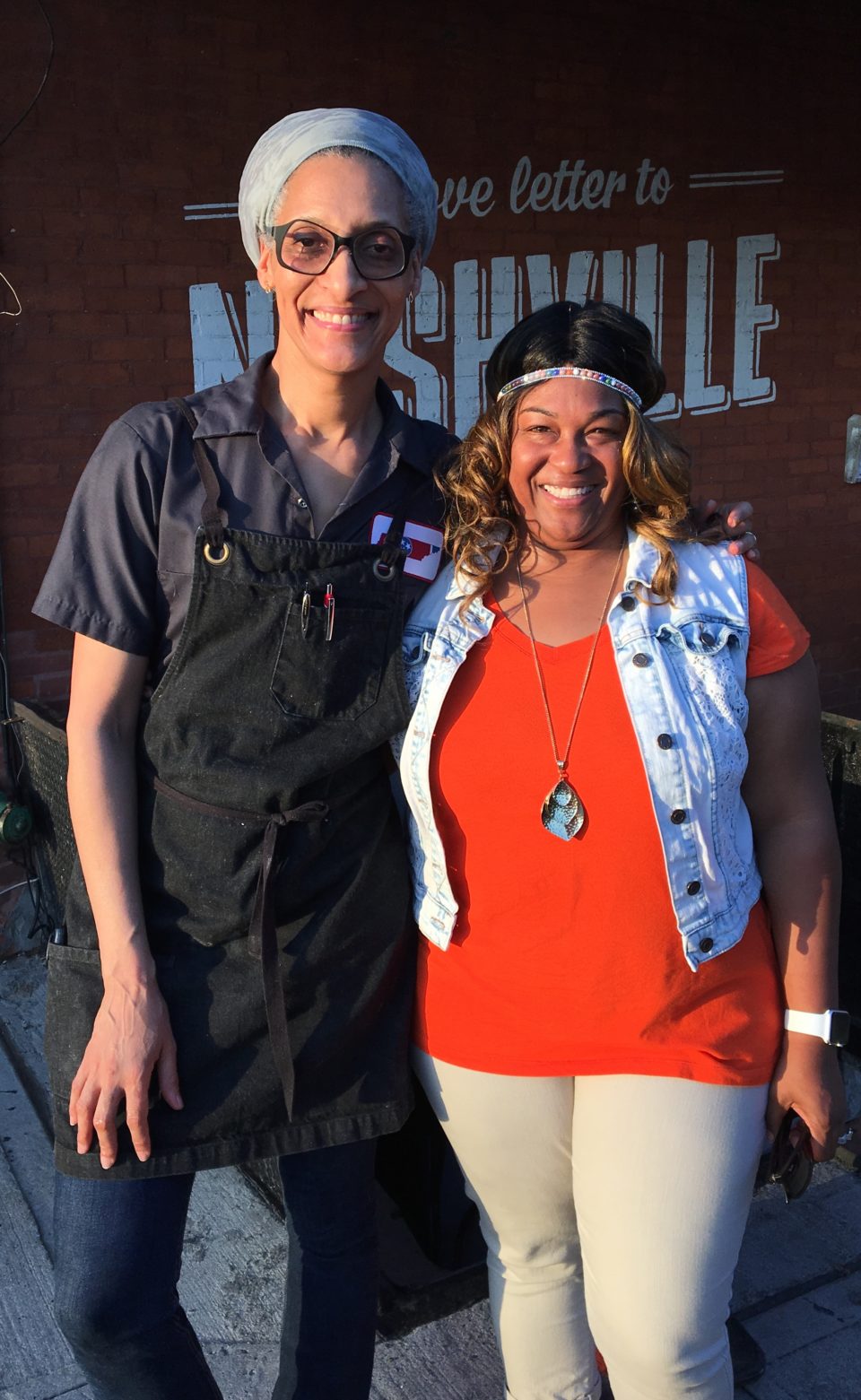 If you are in the Brooklyn area, be sure to go visit Carla Hall's Southern Kitchen and tell her that Da'Stylish Foodie sent you.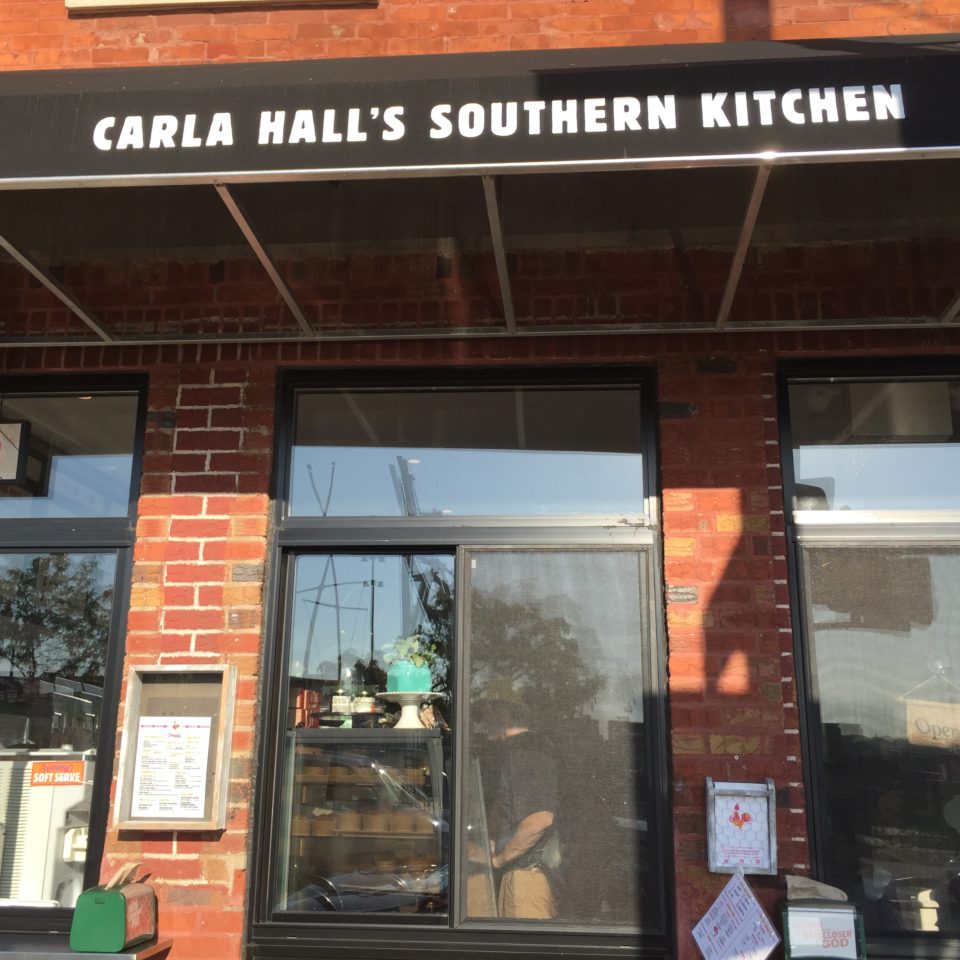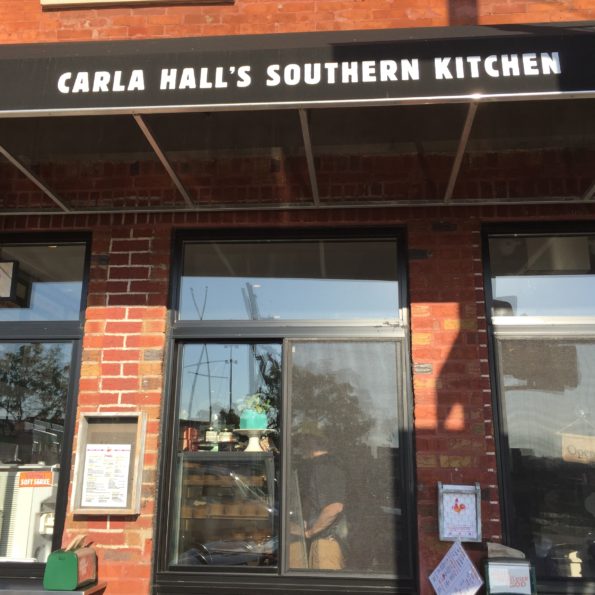 Carla Hall's Southern Kitchen is located at 115 Columbia Street, Brooklyn, NY 11201
[bloglovin_button]