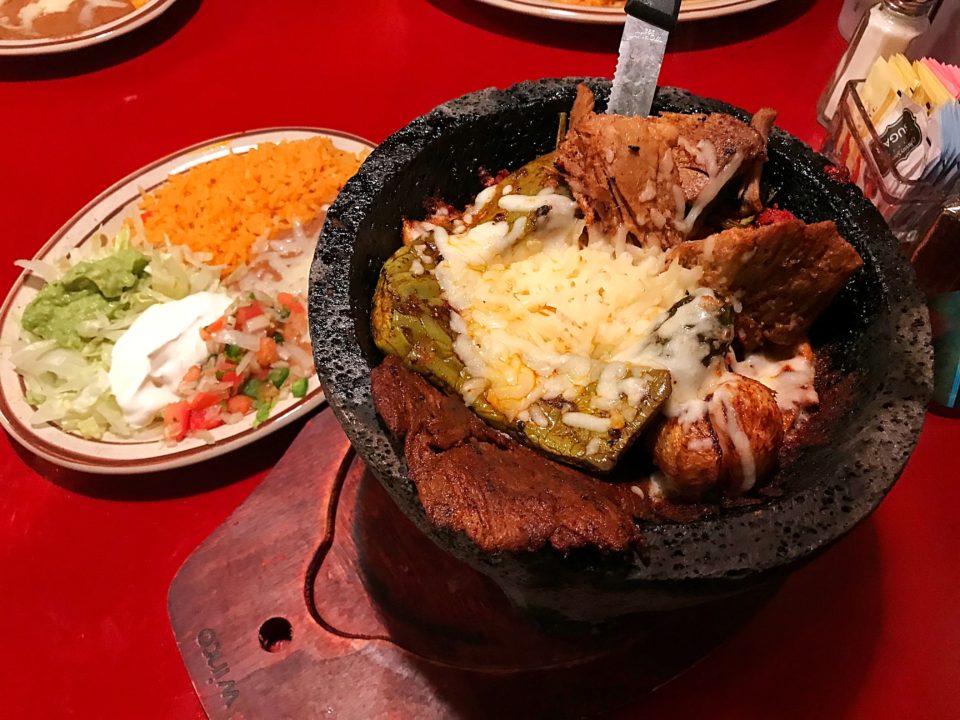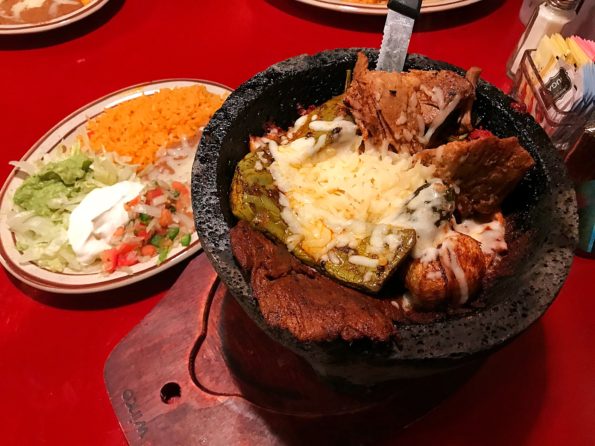 A few weeks ago, I enjoyed a Girl's Night Out with some of my friends. It is something I do often with my friends.  I am a believer that Mom's need a break sometimes and we are better for our kids when we connect with other moms.
Moms who are walking through life and parenting together can help one another.  Everyone needs someone to help them when things get tough.  My friends and I usually meet for Dinner & Desserts.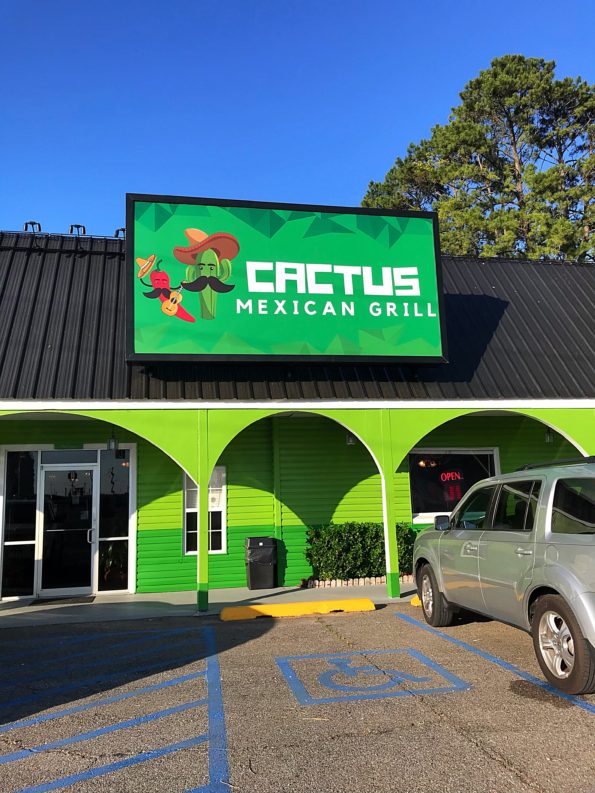 We decided to check out Cactus Mexican Grill.  Cactus Mexican Grill is an Authentic Mexican Restaurant with a variety options.  From your traditional items like Quesadillas, Tacos, Nachos, Enchiladas and Burritos.
Serving made from scratch items with incredible flavors using the freshest and finest ingredients.  The restaurant has a family friendly environment that is kid friendly and a great atmosphere.
My friends and I were seated immediately and began catching up on life.  The waitress came to the table with the house-made salsa and chips as well as she took our drink orders.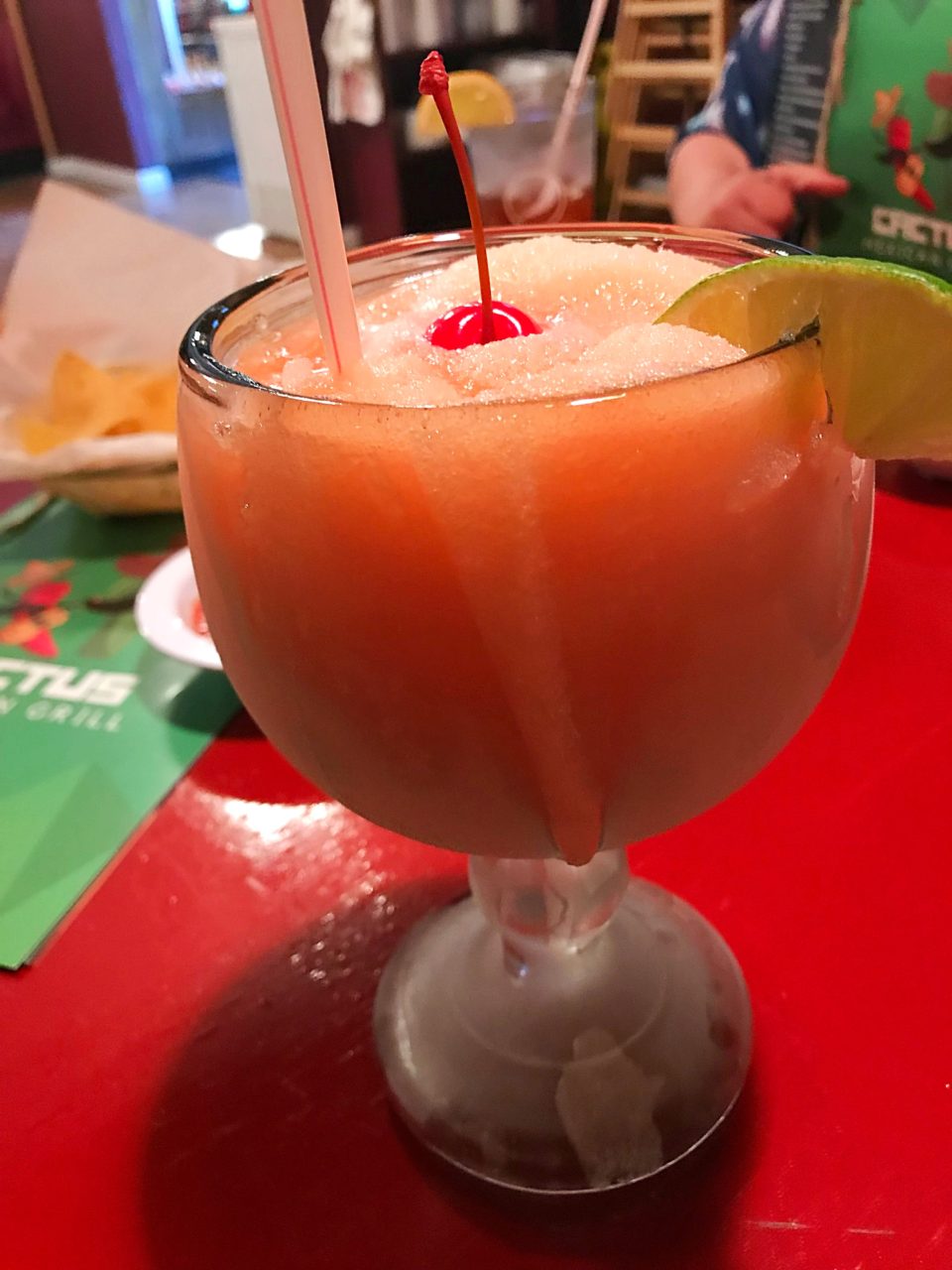 I ordered a Virgin Watermelon Margarita.  Ok let me just say, this drink was so good!  I loved that it was served in an oversize Margarita glass.  The glass was icy and the drink was flavorful and sweet, but with the perfect balance of ice and ingredients.  Superb.  I love a good virgin drink and they nailed it.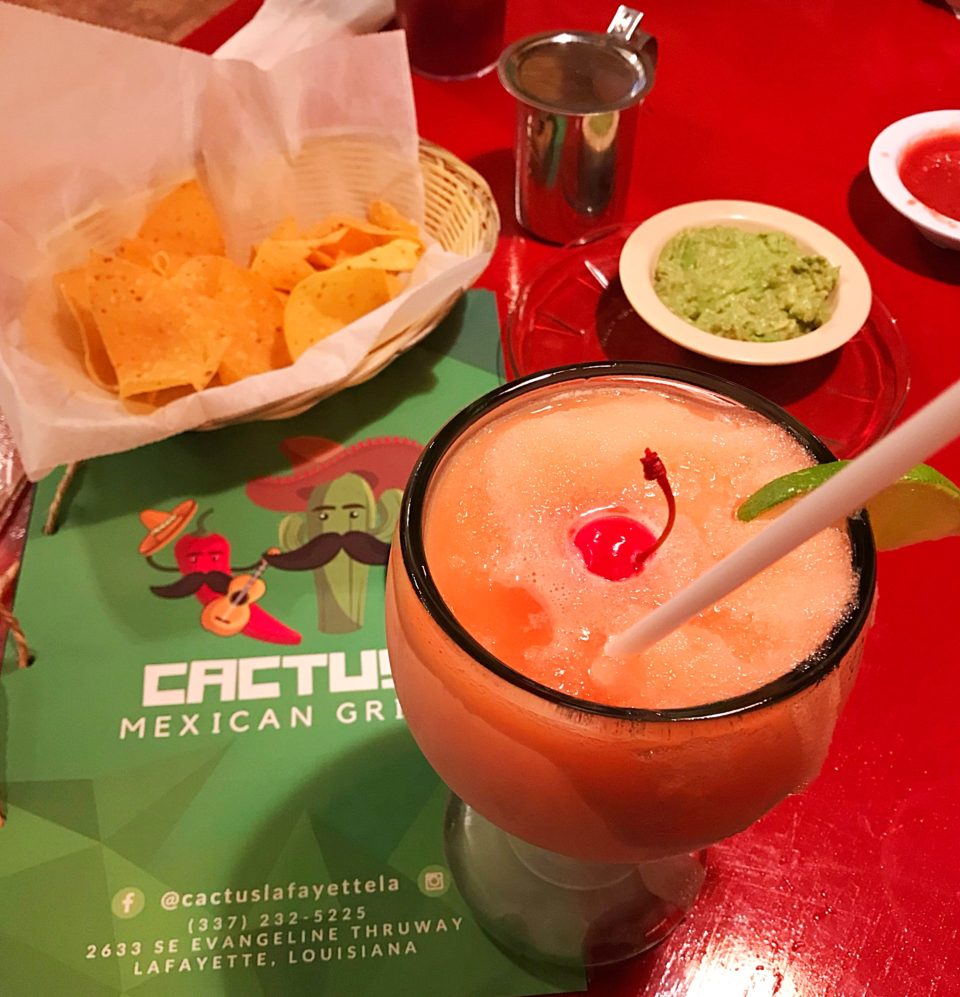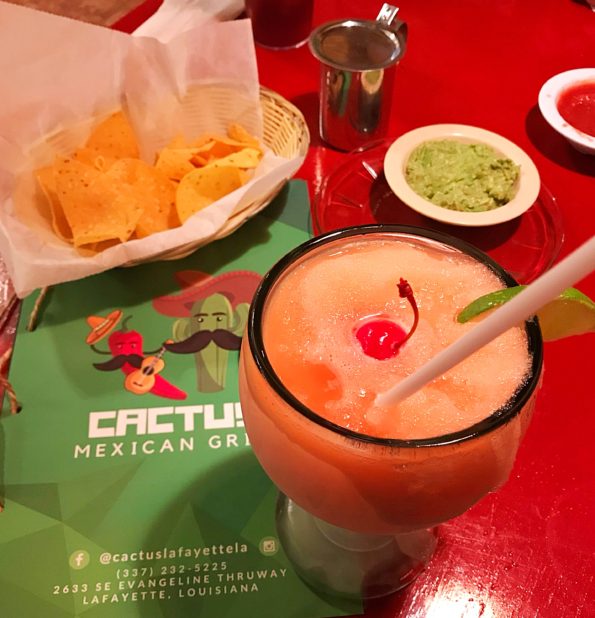 The appetizer menu had a variety of items to choose from.  We decided to try a few different ones, the French Fries with cheese and Bacon, the Guacamole and the Cheese Dip with Chori-Queso with Chips.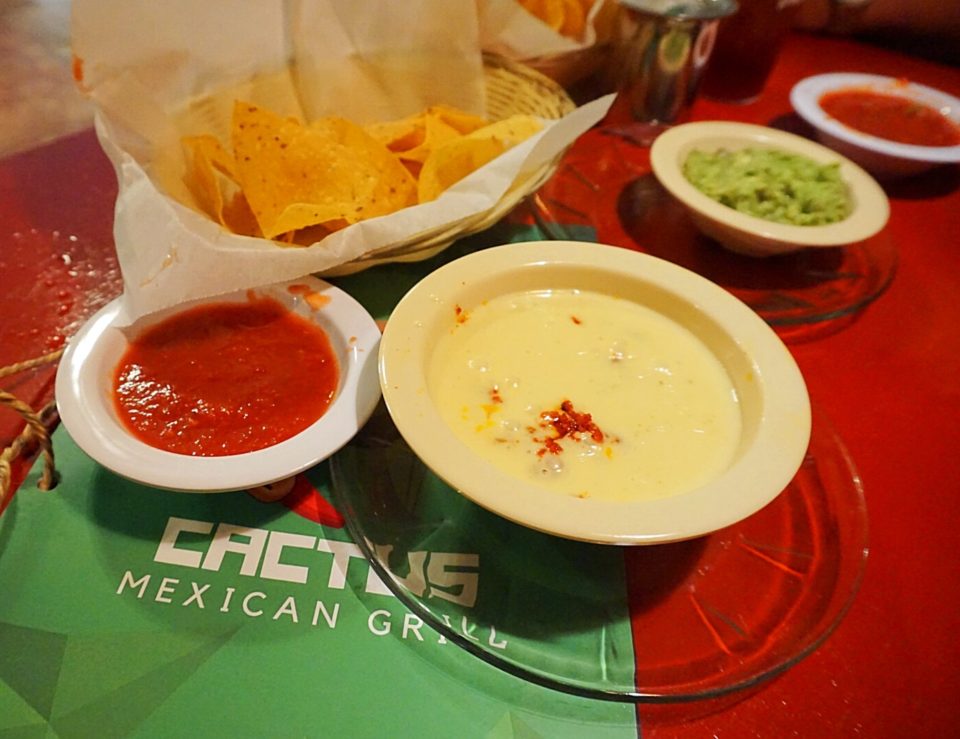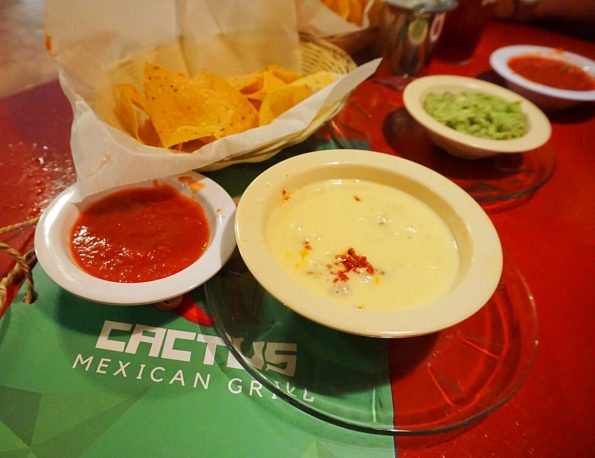 The first one to arrive was the Chori-Queso.  This is a cheese dip made with chorizo. Spicy goodness and creamy a perfect appetizer choice.  I love Chips and Queso and this one was a winner.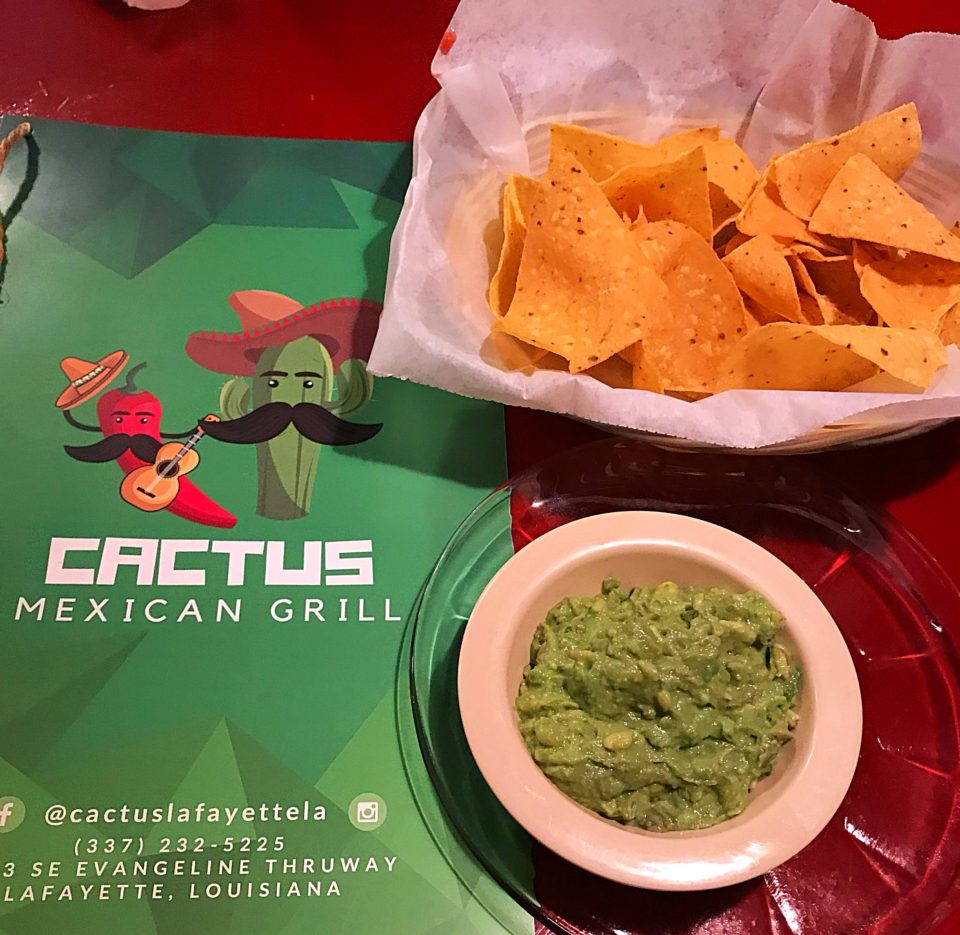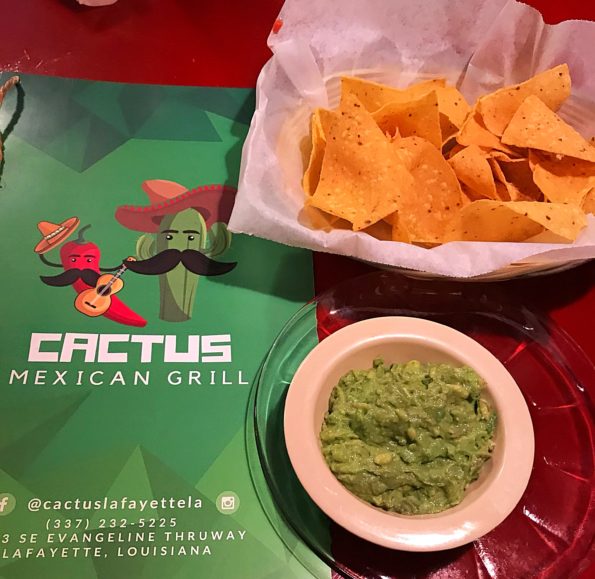 The guacamole dip was just ok, nothing fancy.  It lacked the acidity that most guacamole dips have, I think a nice table-side guacamole would be awesome.  But that's just my recommendation.  It has become extremely popular at most Mexican restaurants.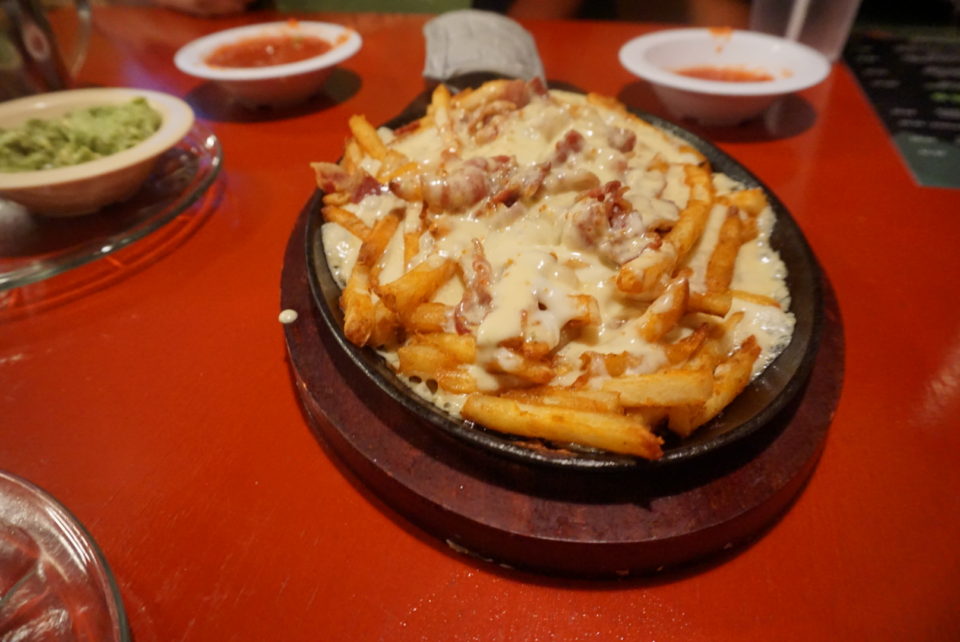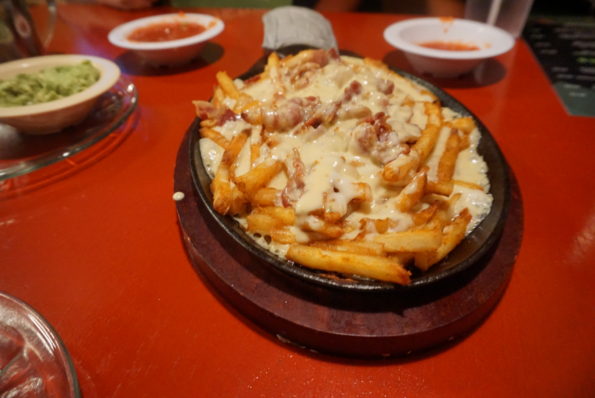 The Fries with Cheese and Bacon appetizer was the best!  The seasoned fries were topped with cheese and crumbled bacon.  Served in a pipping hot skillet.  These fries were killer good.  We couldn't stop eating the fries.  Superb!
The waitress arrived to the table to take our order.  We had a few questions about a few of the menu items.  Unfortunately, she was not very knowledgeable about the menu which was a big issue.  I think a waitresses should be knowledgeable about the restaurant they are working in.  A customer relies on the expertise of a waitress.  She was sweet and meant well, but I think she needed a little more training.
We were able to figure things out things on our own and make our choices.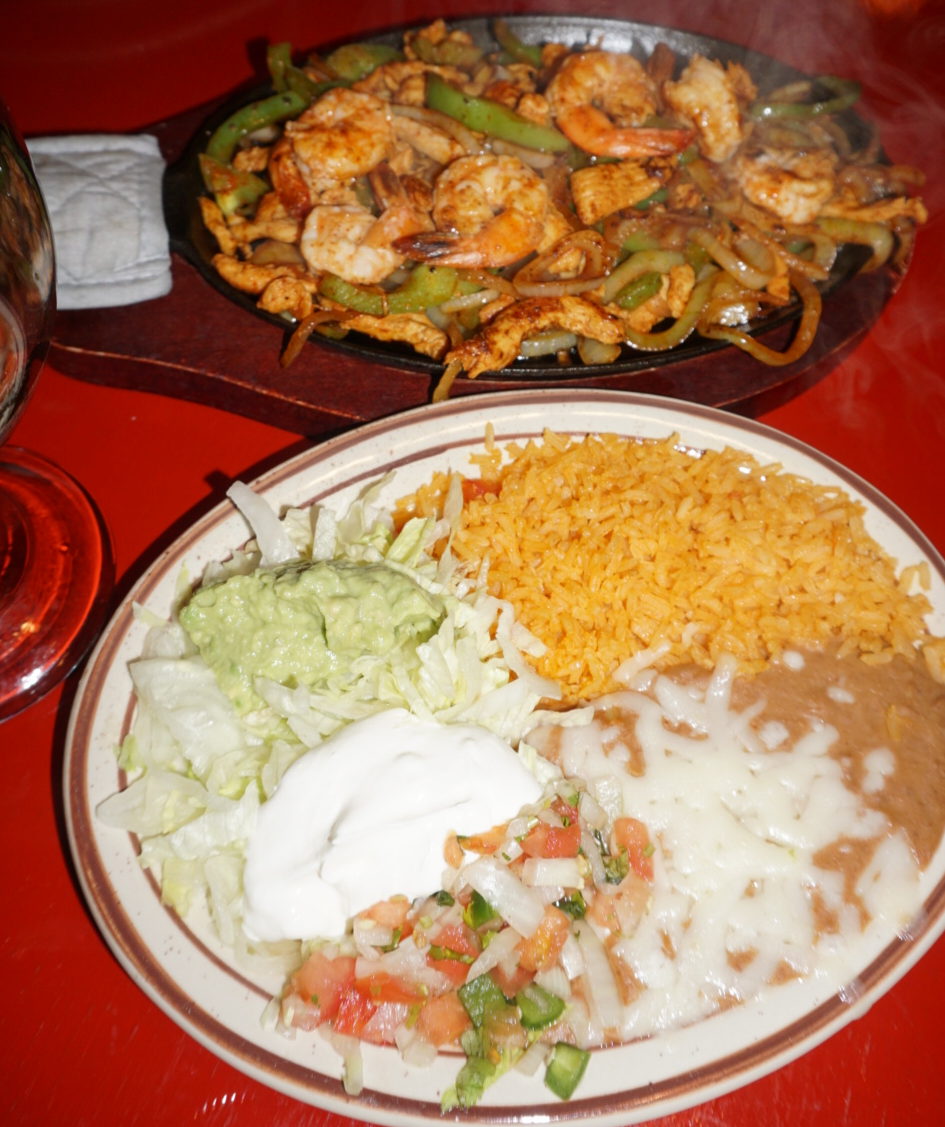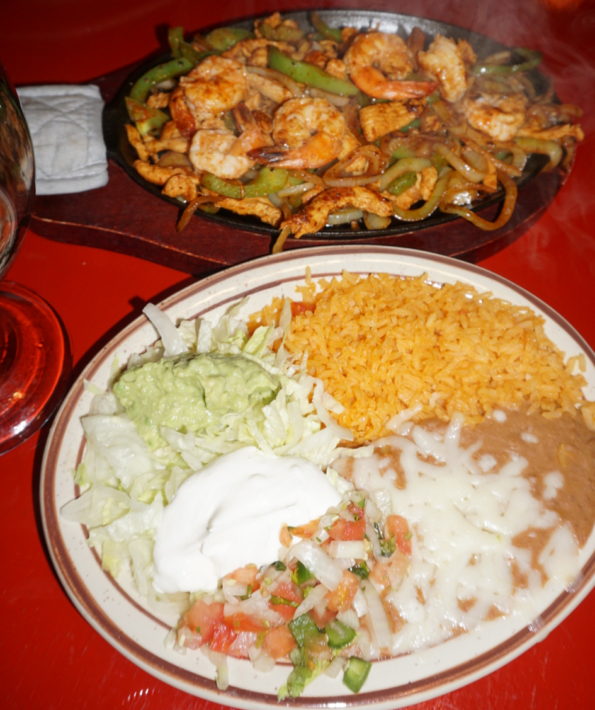 My friend Vicky decided on the Shrimp and Chicken Fajitas with grilled onions and bell peppers.  The dish was served with rice, beans, guacamole, sour cream, pico de galo and corn or flour tortillas.
The dish arrived sizzling and pipping hot.  The shrimp and chicken were well seasoned. The beans and rice were authentic and very good as well.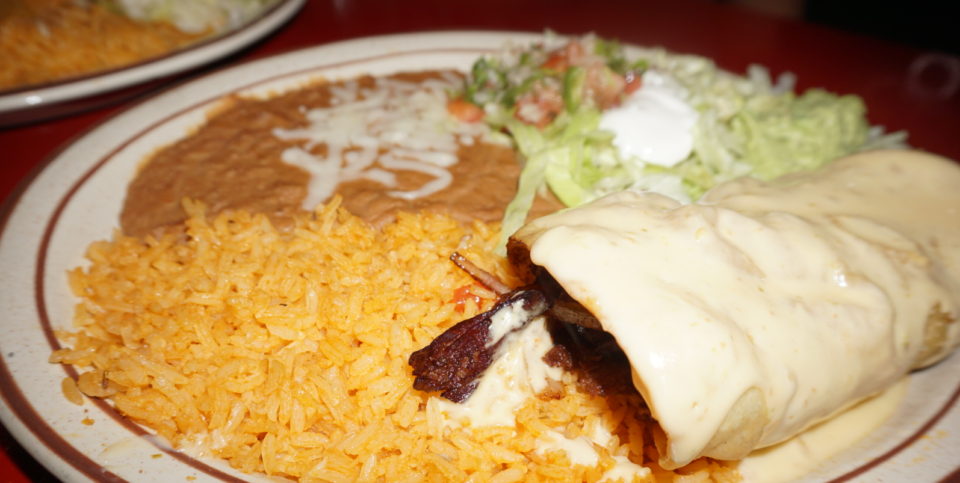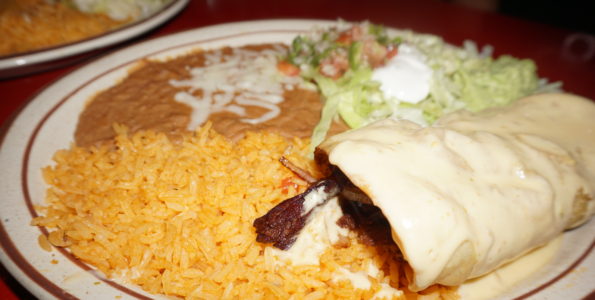 My friend Chasety ordered the Steak Chimichanga topped with cheese sauce, served with rice, beans, lettuce, sour cream and pico.  A great option for her, the cheese sauce was delicious.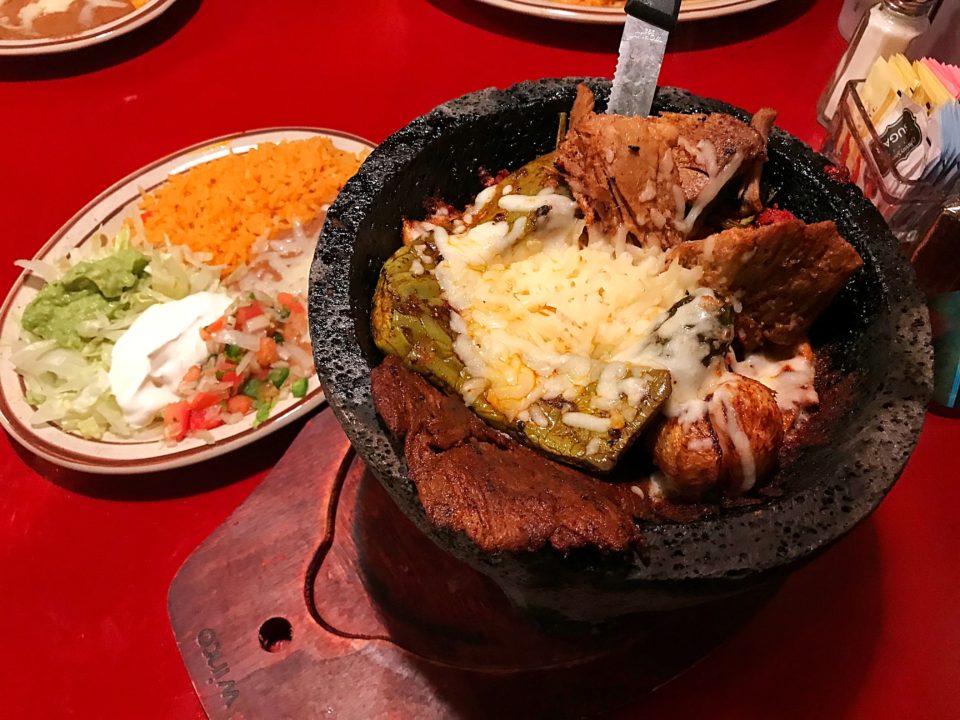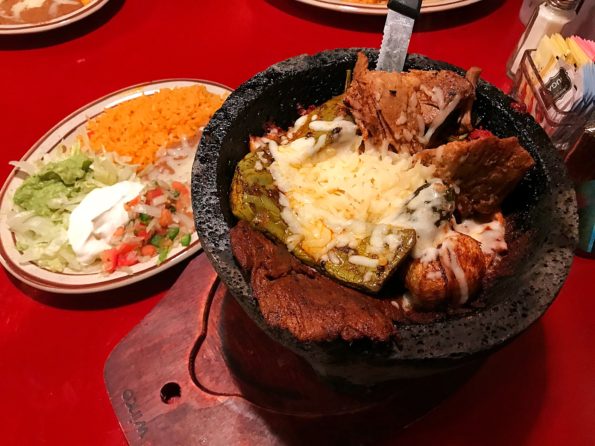 I decided to try something extremely different and that I have never had before.  I ordered the Cactus Molcajete, hmmm…  I know you are probably saying what is that?  I am about to tell you.  It's a dish made with Grilled Skirt Steak, Chicken Breast, Pork Tips, Chorizo, Green onions, Mozzarella Cheese with Nopales (a prickly cactus).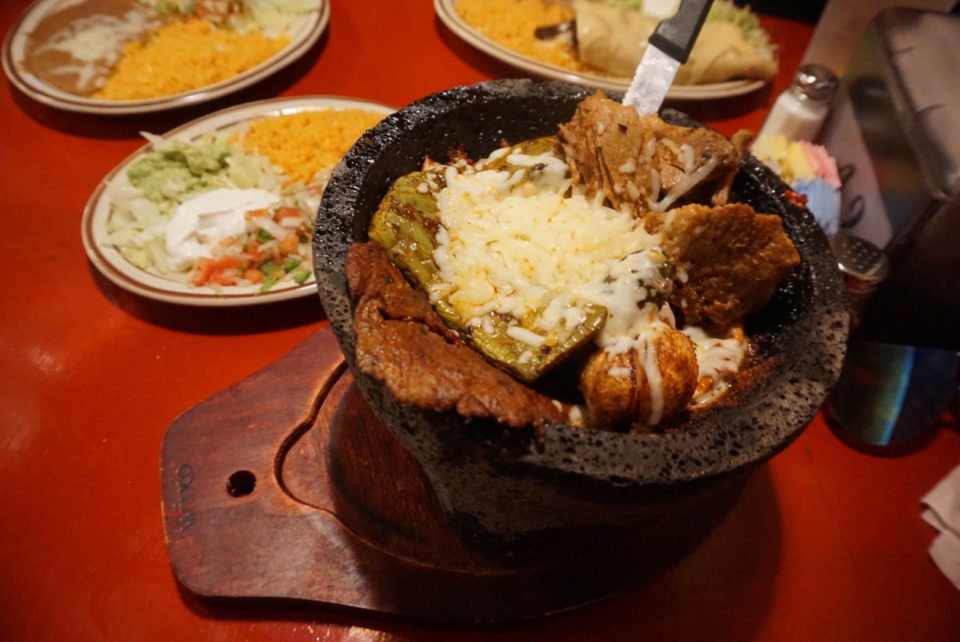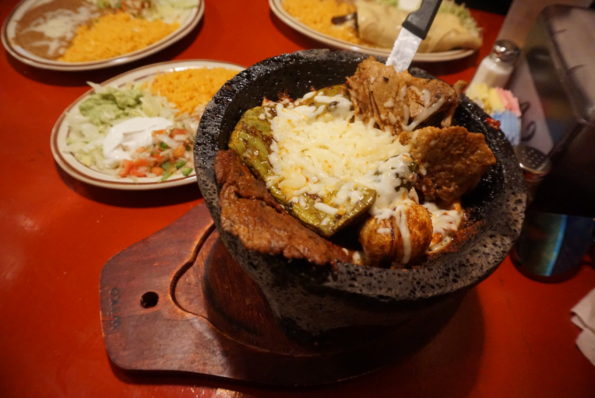 This dish was presented nicely.  Served in a black stone bowl or pot on a wooden style plate.  Sizzling!  I was finished eating and the pot was still hot.
An amazing dish.  The dish had incredible flavor and served with rice, beans, lettuce, sour cream and pico.
The best item of the night!  The meat was cooked perfectly, not overcooked, well seasoned.  The cactus was really good.
Overall our dining experience at Cactus Mexican Grill was awesome!  We loved the relaxed atmosphere, the delicious food, the variety menu.  My only complaint was the waitress lack of experience and knowledge with the menu, but the food was on point!
Everything was delicious.  I want to take my family back for Taco Tuesday one night!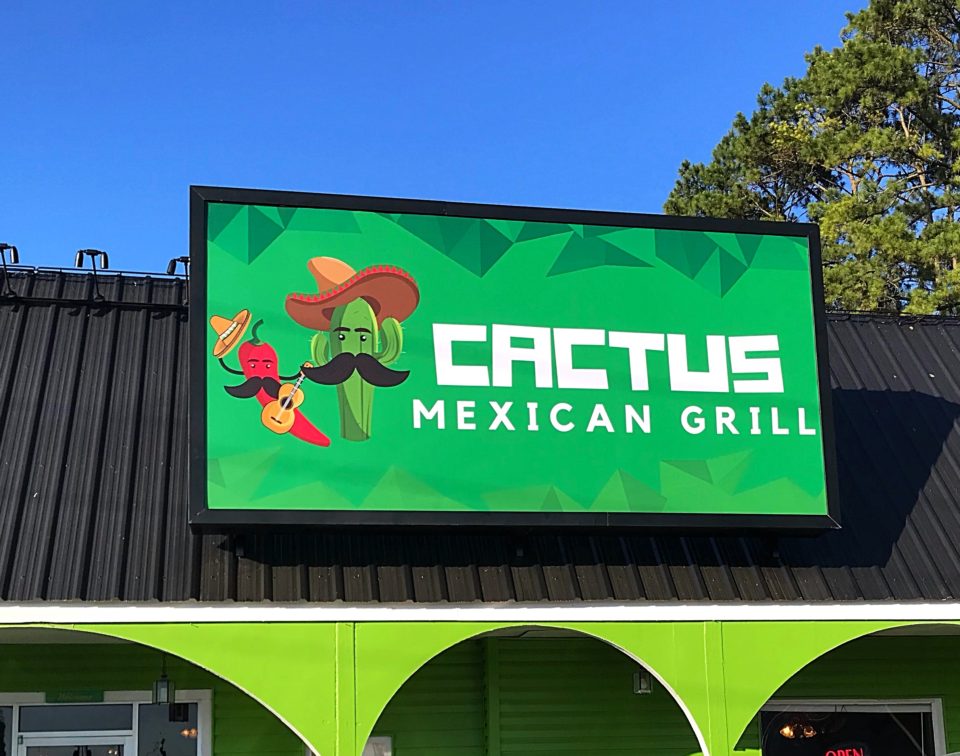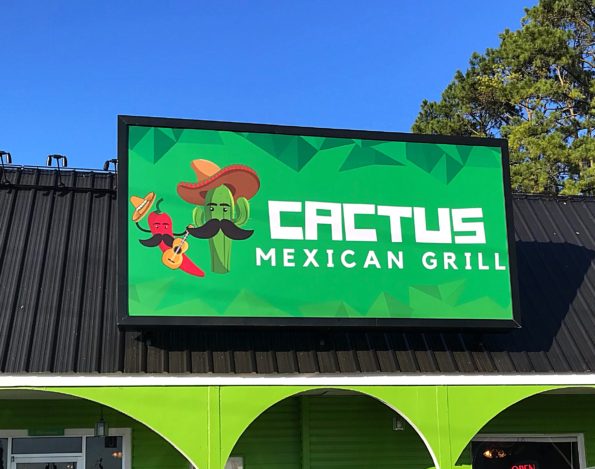 Cactus Mexican Grill is located at 2633 SE Evangeline Thruway, Lafayette, Louisiana. The Hours of Operation are Monday – Thursday 9:00 a.m. – 10:00 p.m., Friday – Saturday 9:00 a.m. – 11:30 p.m. and Sunday 9:00 a.m. – 9:00 p.m.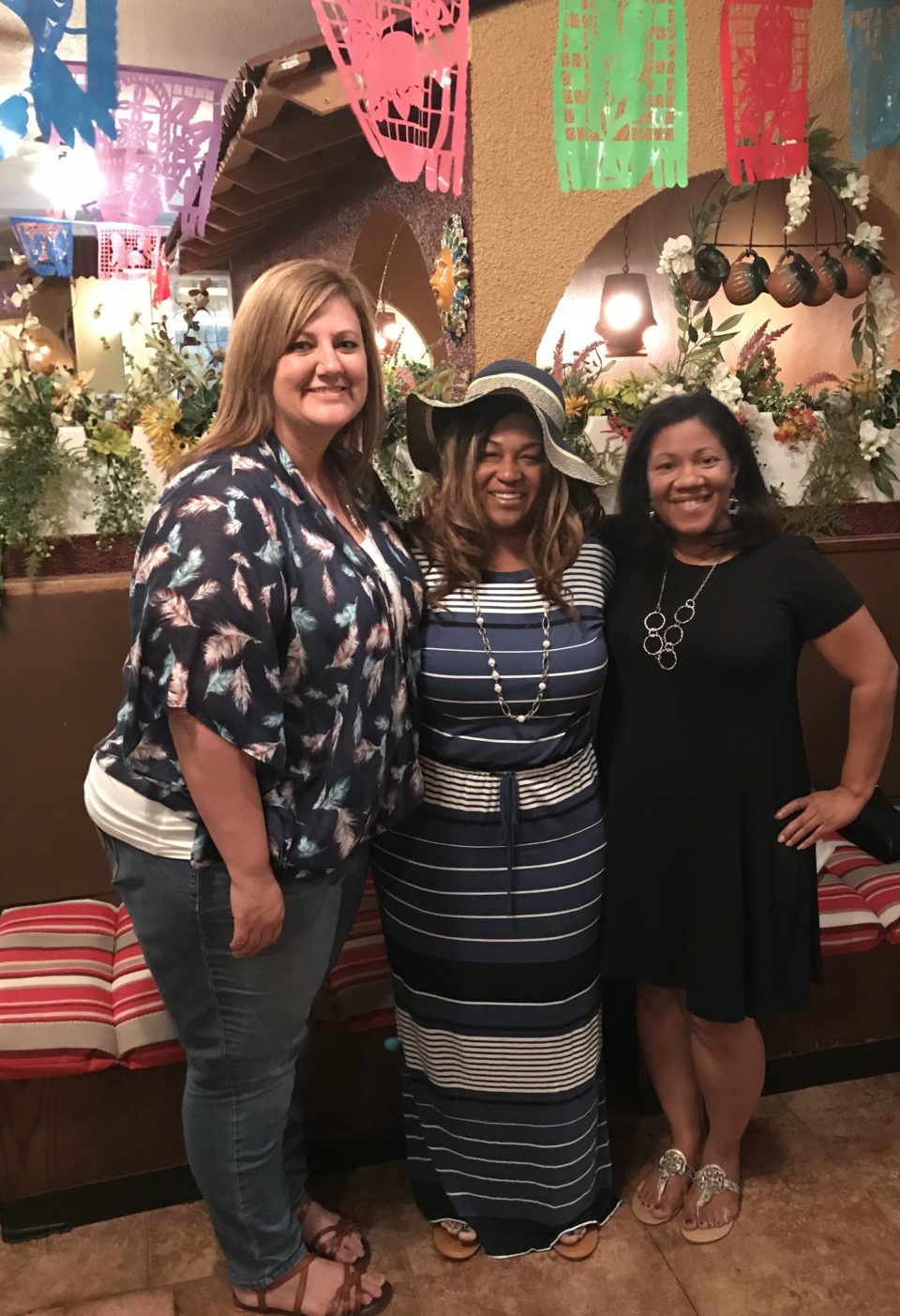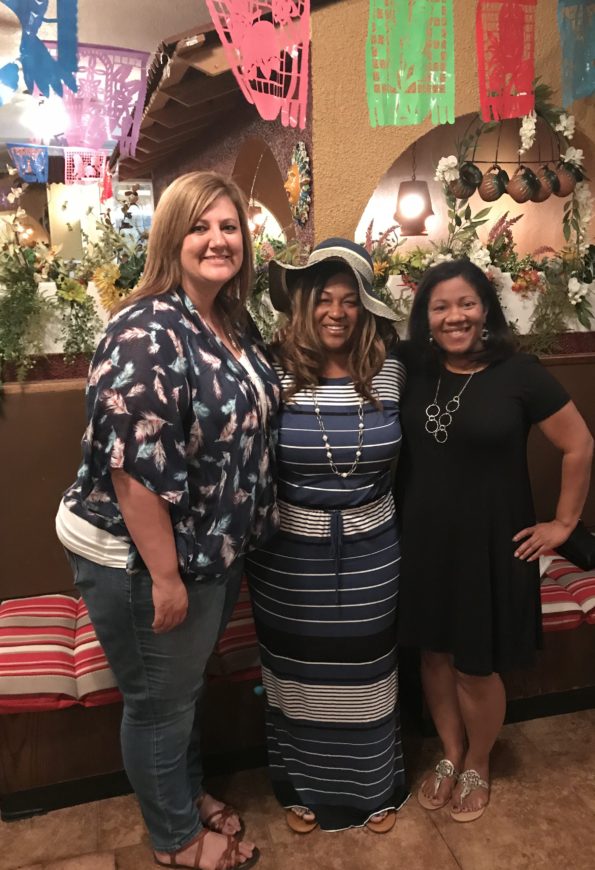 Grab your girlfriends, your family and go and show Cactus Mexican Grill some love! Be sure to tell them that Da'Stylish Foodie sent you.