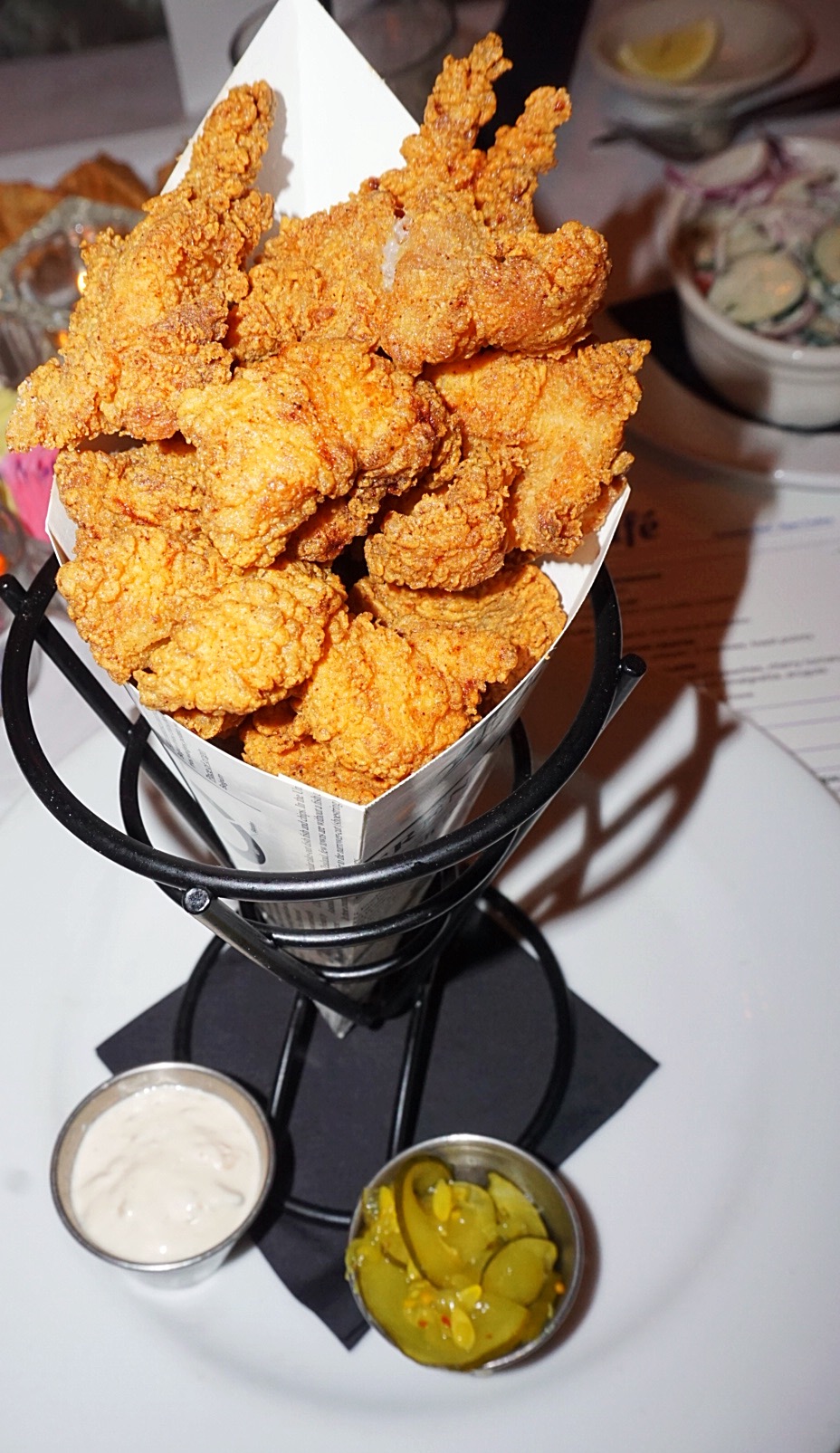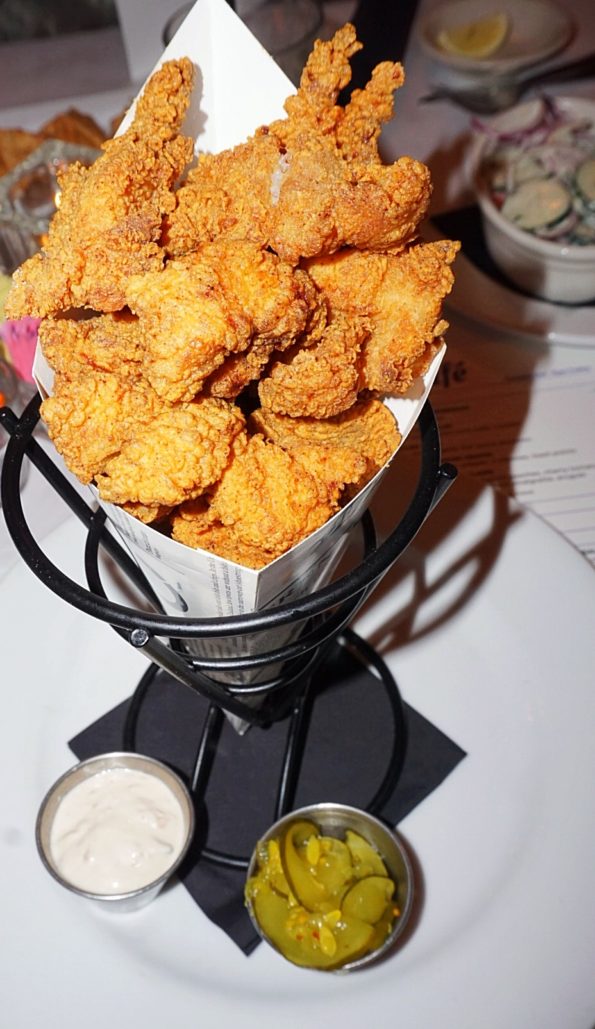 Chef Ryan Trahan has always been a favorite chef of mine in town.  Since his days creating amazing dishes in the kitchen of Dark Roux.
When I heard Dark Roux was closing, I was sad because my husband and I dined there often.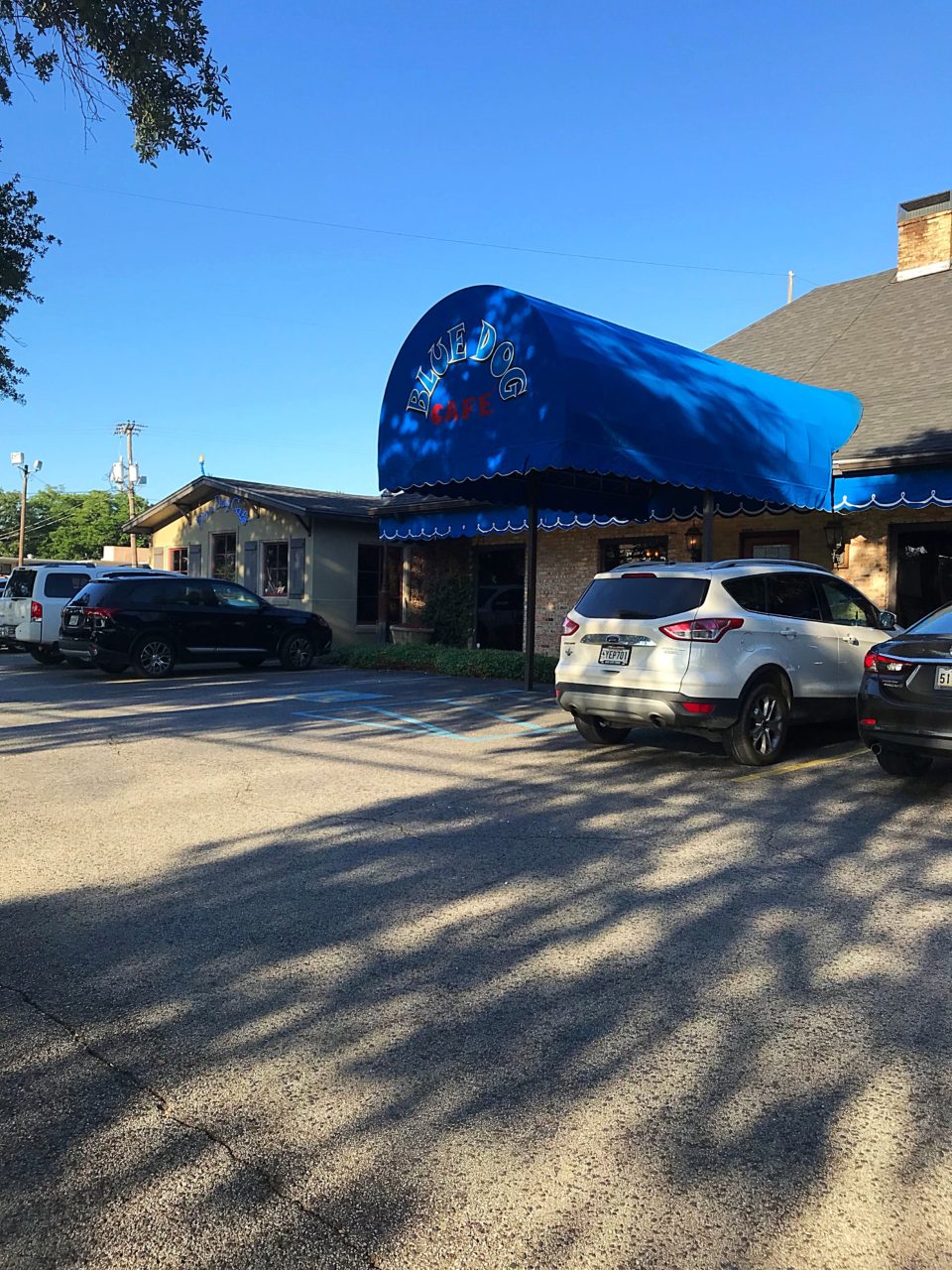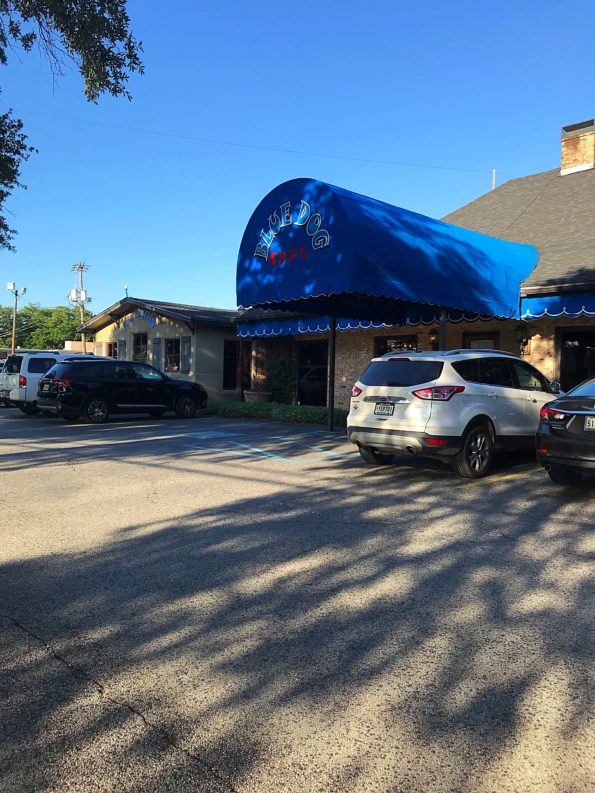 Blue Dog cafe is a local culinary favorite.  Offering one of the best brunch spots in town and classic Louisiana dishes.  Hearing of the news that Blue Dog was bringing on Chef Ryan as the executive Chef was exciting.
I couldn't wait to make it there to try the new menu.  With our big move coming up, I've had a limited amount of time to dine out.  But my friends and I planned a girl's night out with dinner and desserts all at Blue Dog.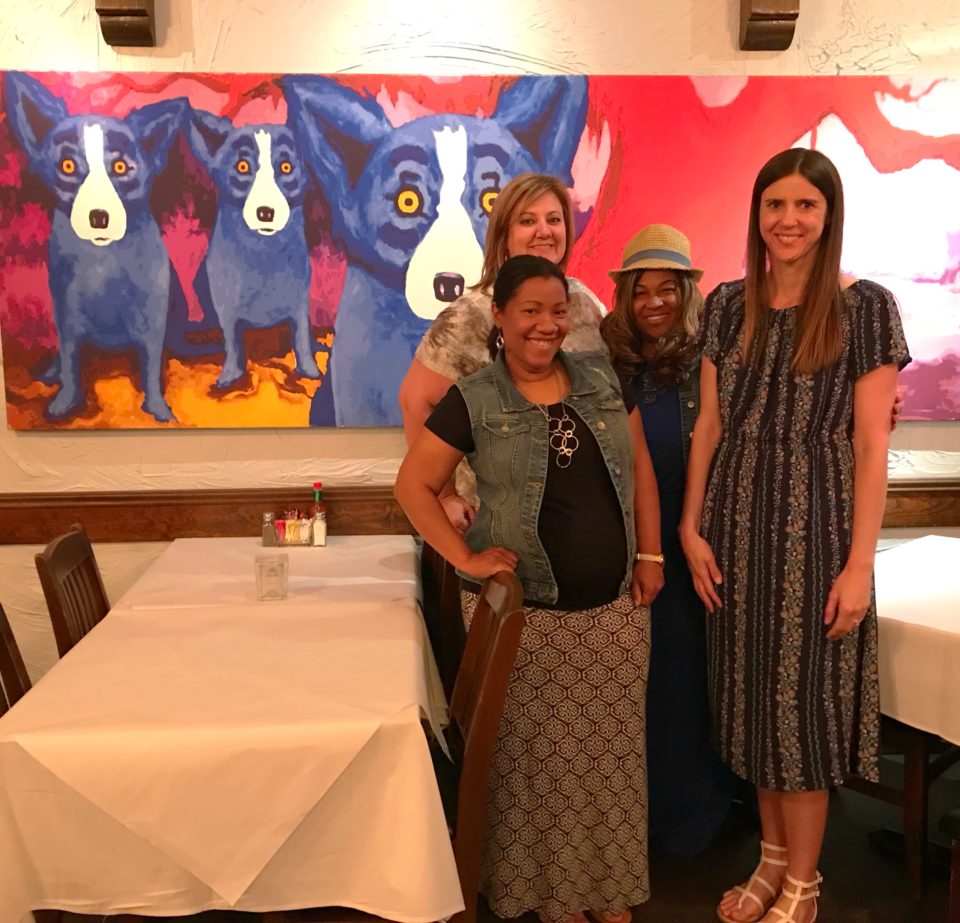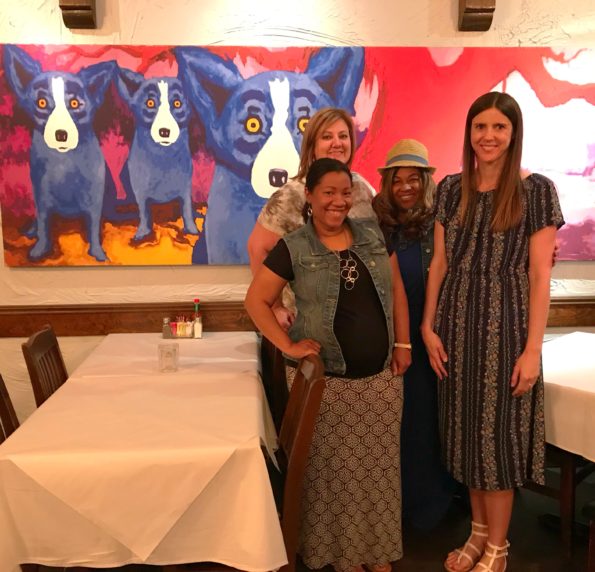 We arrived and the look of the restaurant seemed similar but the interior was brighter with the white paper table tops.  Giving the restaurant a bright and cleaner look.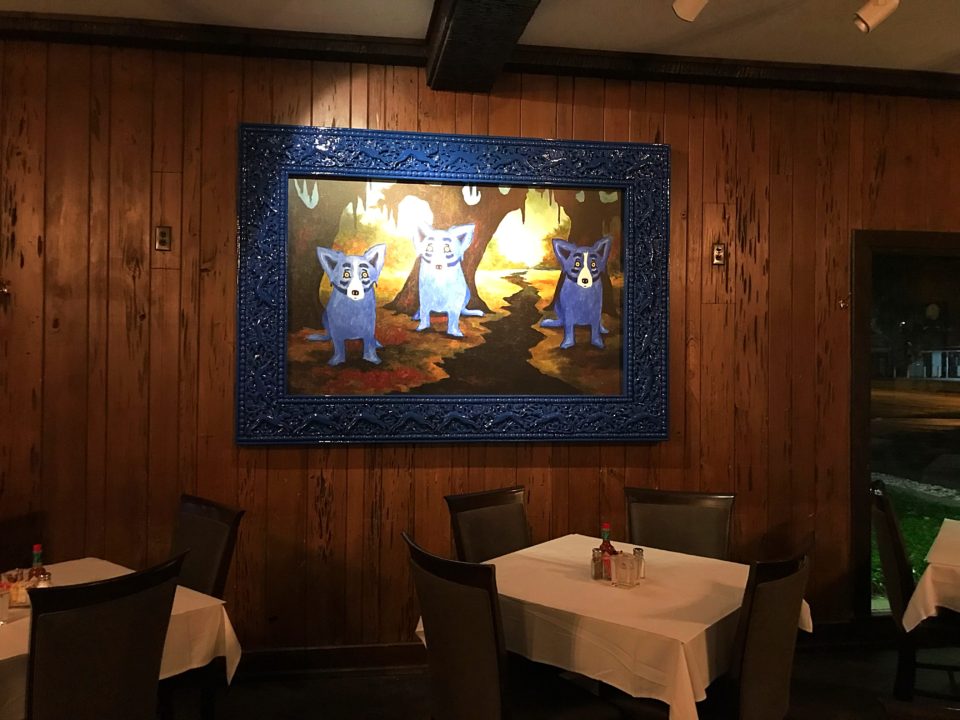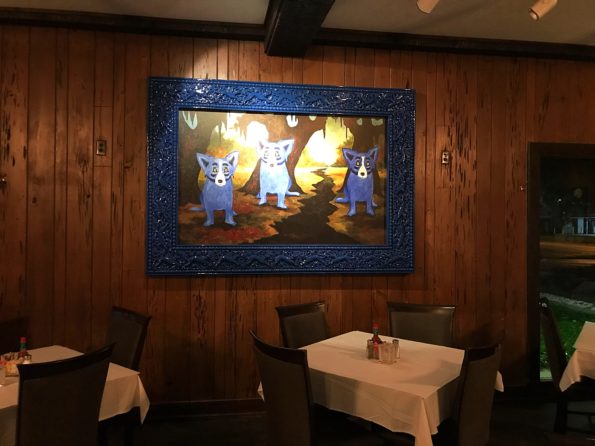 All the hand painted pics of the Blue Dog remained with some new ones since I have dined.
There was a band playing that evening, but we decided to sit in the back area of the restaurant and enjoy talks and laughs over good food.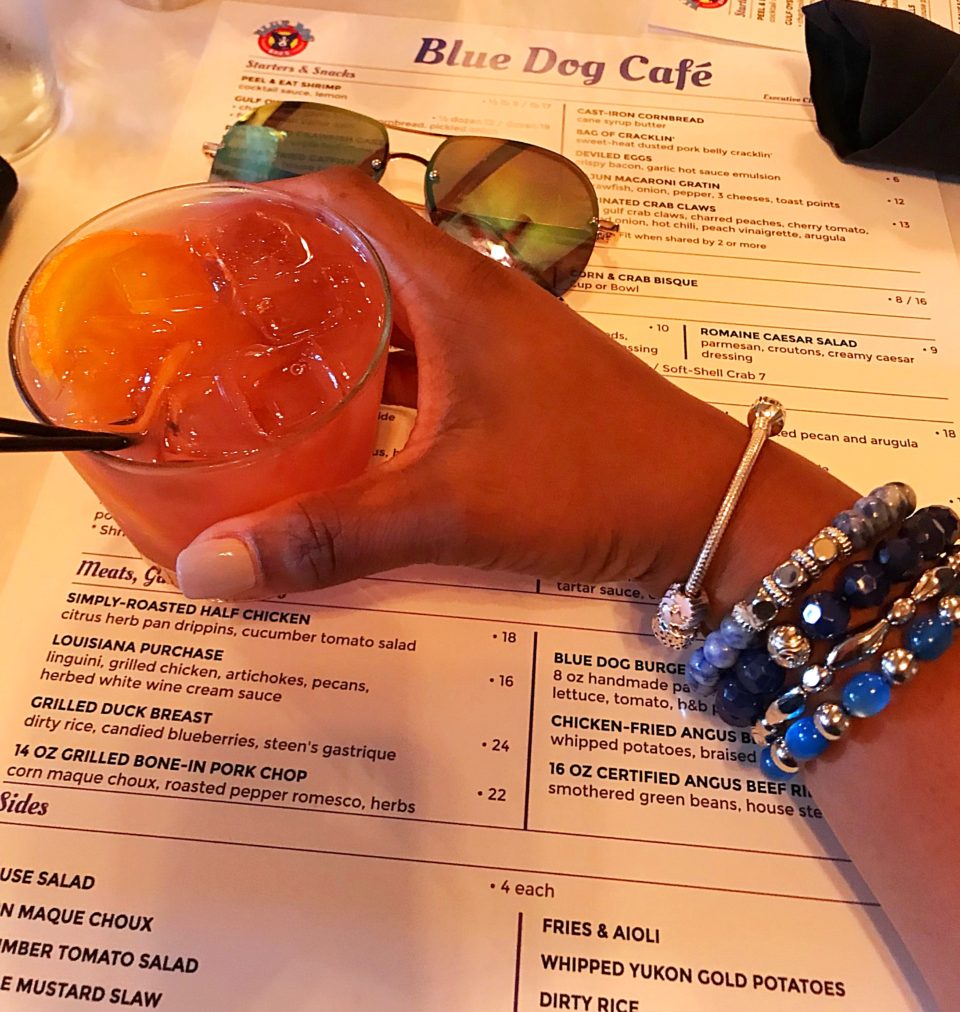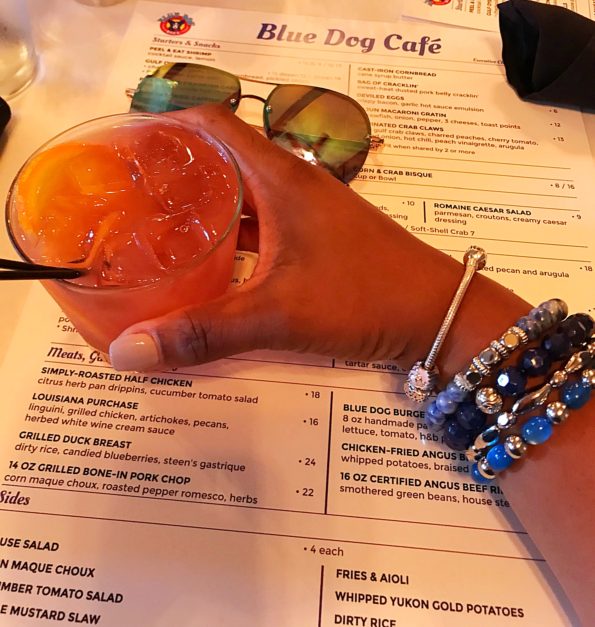 I ordered a mocktail to start, an orange mocktail different but good.  Mocktails are so popular now it's interesting that the Lafayette restaurants don't feel the need to have a few mocktails that are on the menu permanently.
The girls and I ordered a few appetizers to start.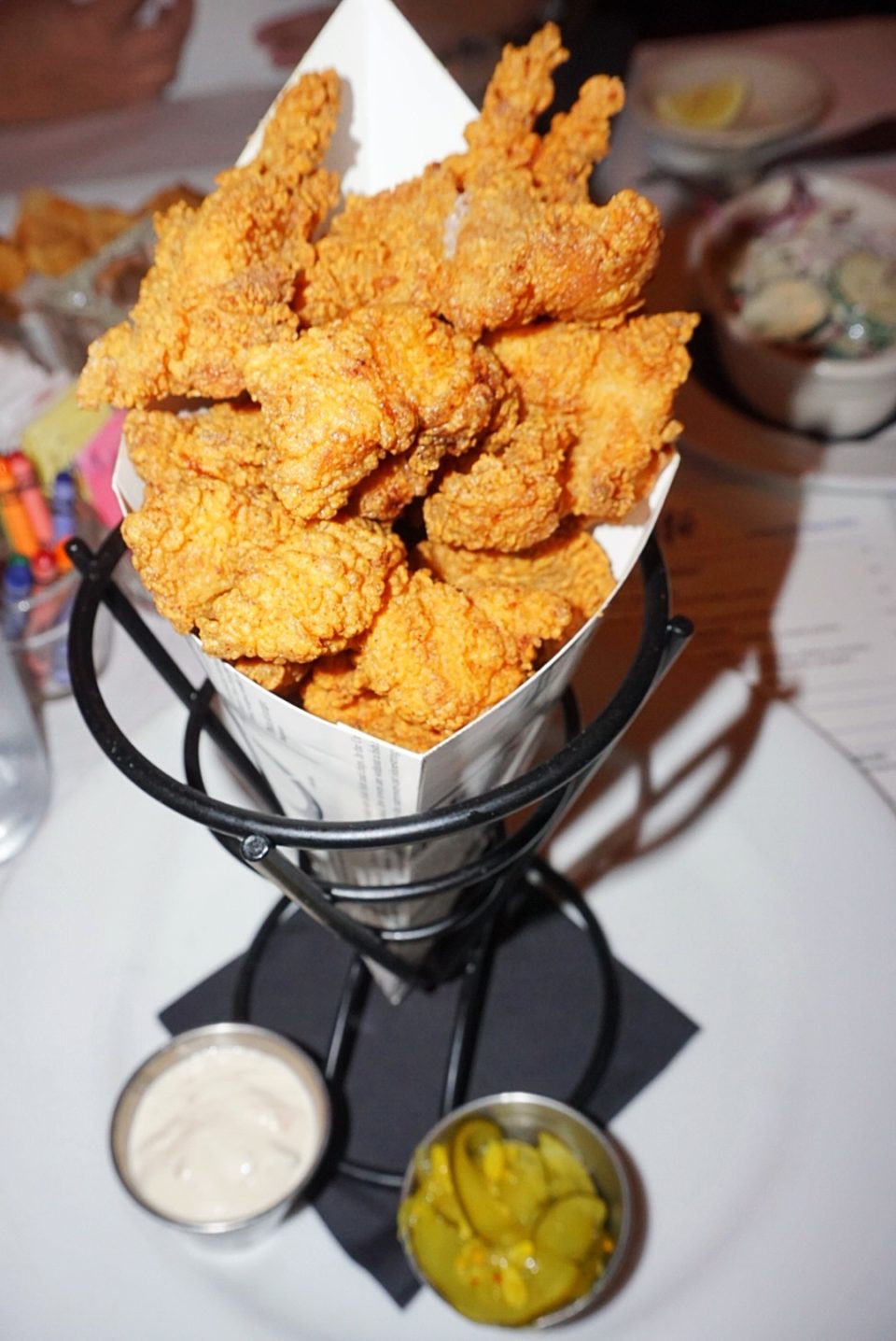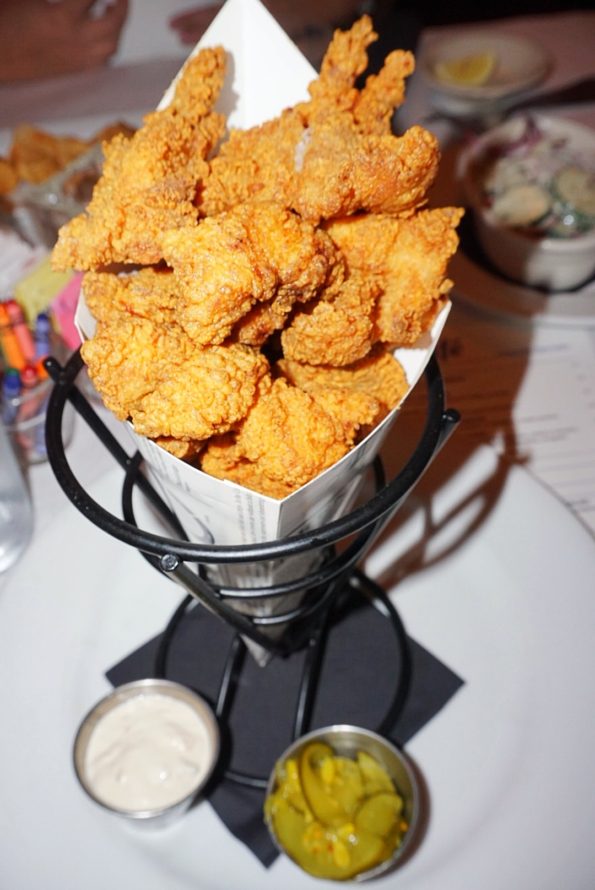 The Pork Fat Fried Catfish served with B&B pickles and house tartar sauce.  The catfish was fried perfectly.  Beautiful colored catfish that were seasoned to perfection.  The bread and butter pickles and tartar sauce added a nice addition to the appetizer. A great presentation.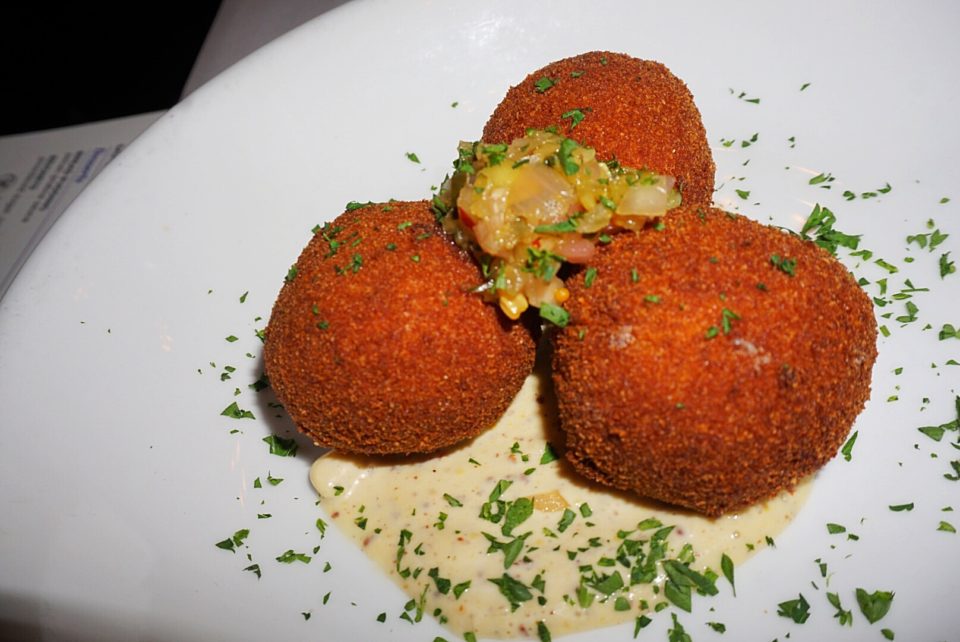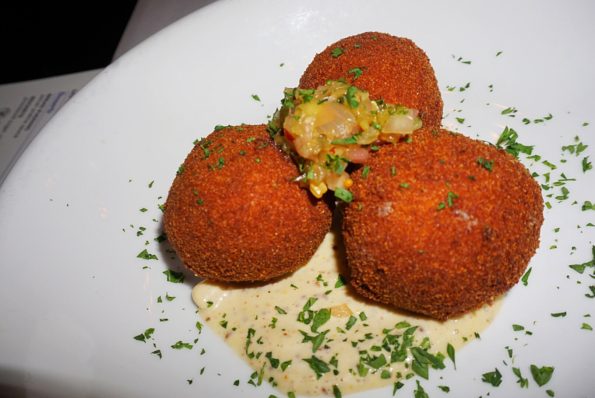 We also tried the Boudin Balls.  The boudin balls were fried and served on a bed of creolaise (Creole mustard + Hollandaise) and a pickled salad.  Flavorful balls with the pickled salad and creolaise.  Really good.  I love how he elevated a simple appetizer.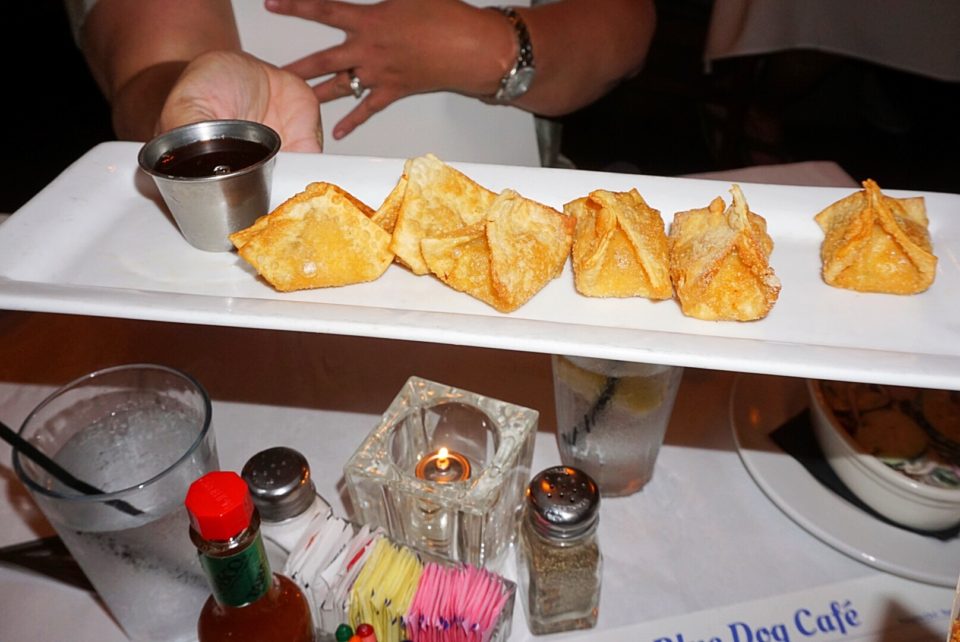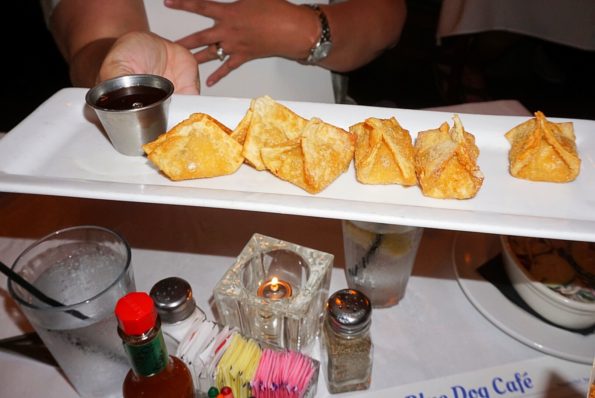 We also had the Seafood Wontons, they were amazing!  Served with a Plum-Ginger sauce.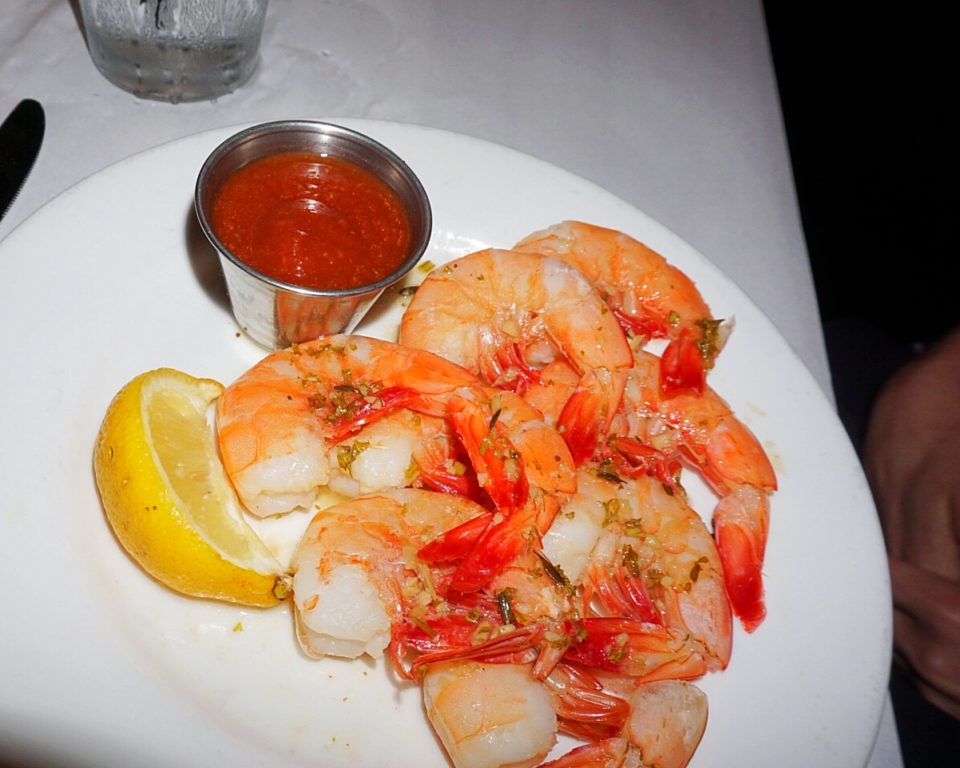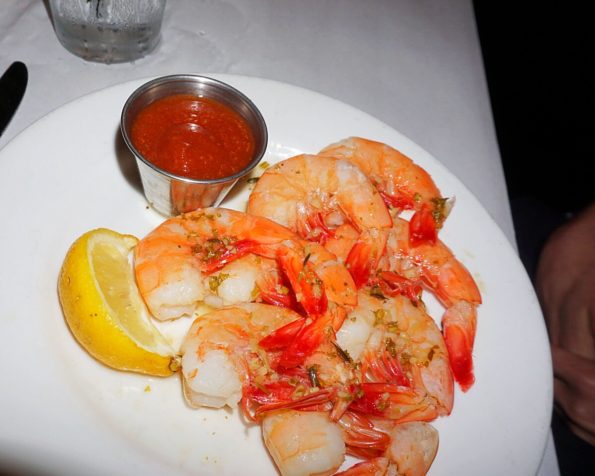 I love that Blue Dog also has an Eat Fit menu.  One of my friends is very health conscience and she tried the peel & eat shrimp.  She loved it.  Shrimp served with cocktail sauce and lemon.
The appetizers were all amazing.  The new appetizer menu offerings are superb!  Every single dish was spot on!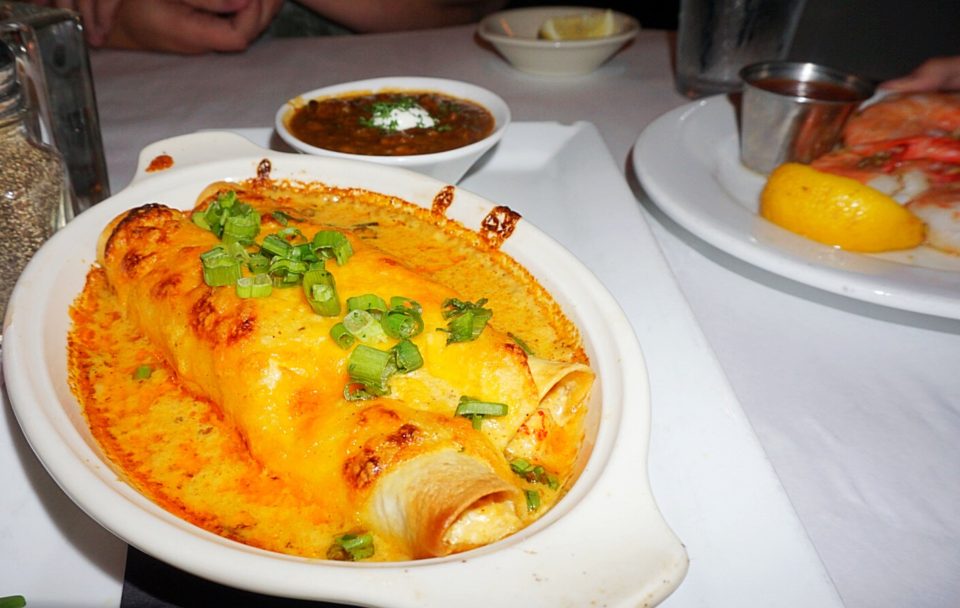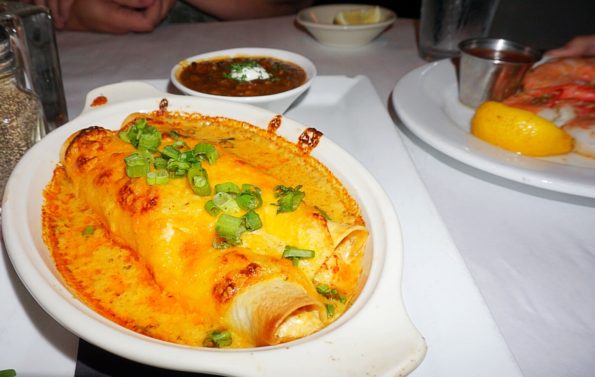 On to the entrees, Crawfish Enchiladas a classic Blue Dog offering but with a twist.  The Enchilada was delicious.  The Enchilada was stuffed with crawfish and topped with a creamy sauce, served with chili braised purple hull peas and finished with green onions. We weren't sure about the hull peas, but I have to say the peas were delicious.  So good!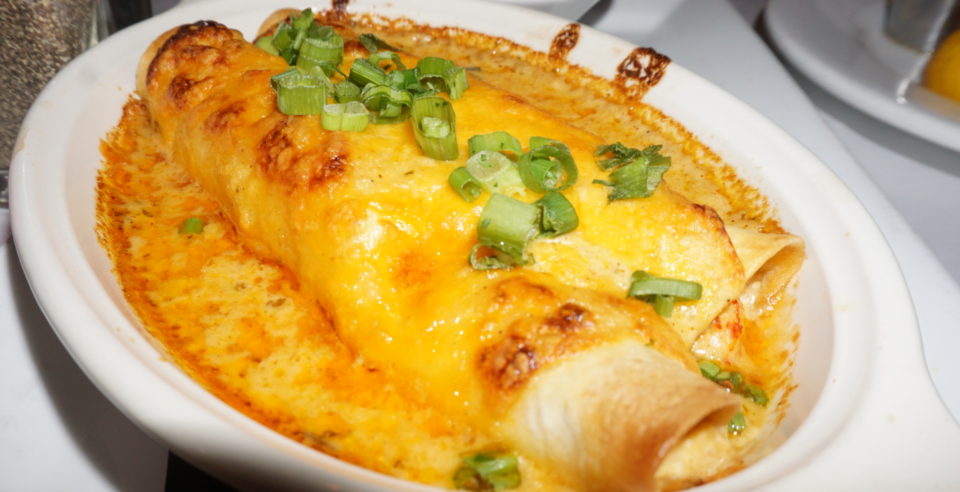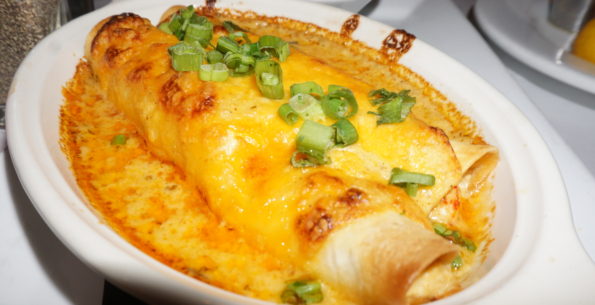 The flavors were all there.  A simple dish with an elegant feel.  So good.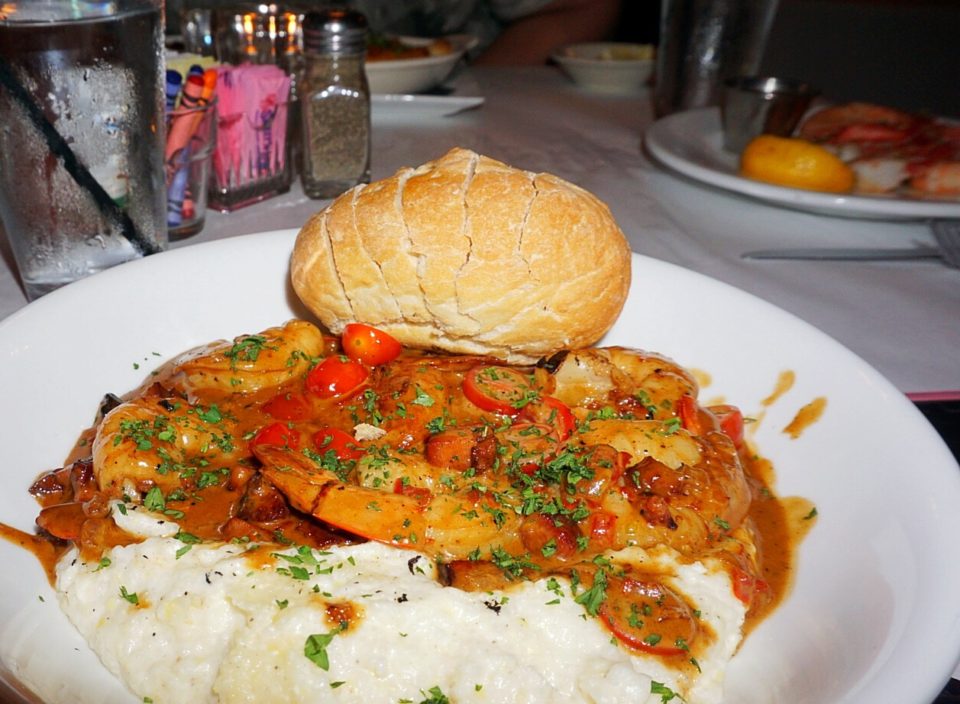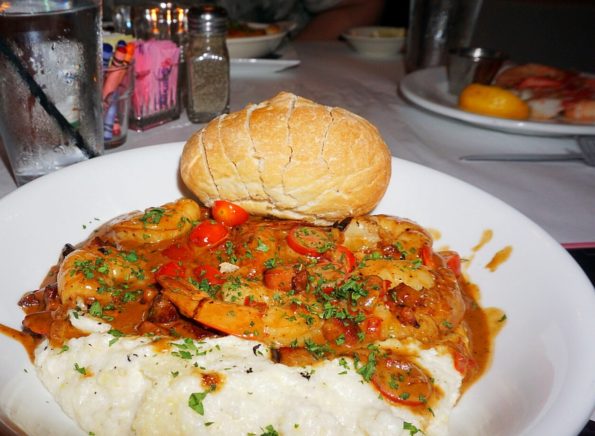 I ordered the BBQ shrimp and grits.  New Orleans style bbq sauce, bacon, onions and peppers.  This dish was incredible.  Visually appealing and good till the last bite. Amazing.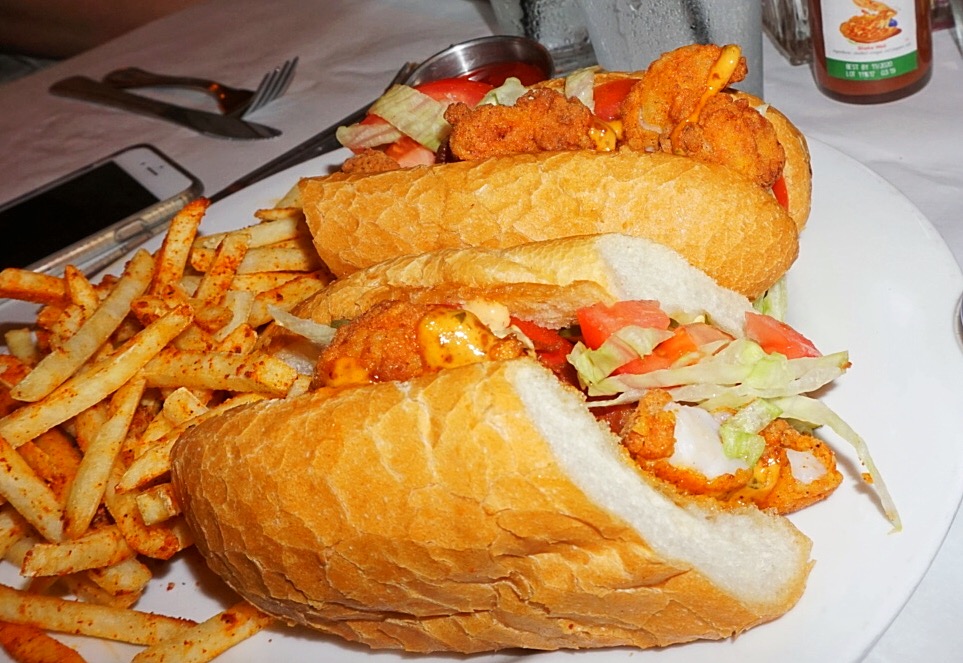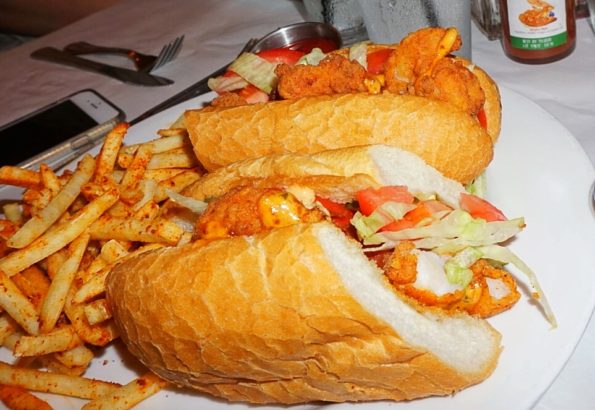 The Shrimp poboy arrived to the table and it looked great.  Fried gulf shrimp poboy. The shrimp were fried golden brown served on Pouparts' french bread, remoulade, pickles, tomatoes, lettuce and bacon served with fries.
My friend loved the poboy but she said the fries lacked a little salt.  I had a few and I loved the paprika mixture but I agree the fries needed a little salt.
The poboy was delicious, a traditional shrimp poboy but oh so good!  The bacon added a nice layer of flavor to the poboy.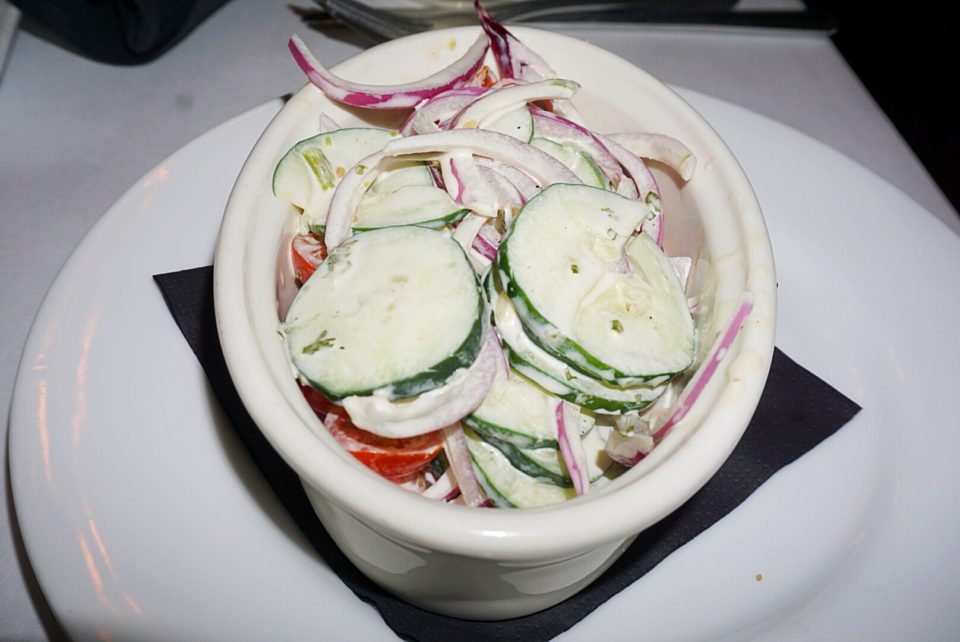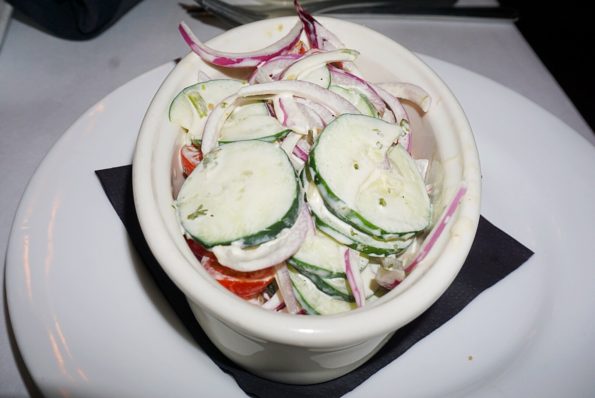 From the Eat Fit menu, my friend ordered the cucumber and tomato salad.  A Colorful and tasty salad.  She didn't feel like she had to sacrifice flavor for a healthy dish.
After devouring all of our incredibly delicious entrees, we saved room for dessert.
We normally go to a different place for dessert but the offerings all sounded mouthwatering.  So we decided to have desserts at Blue Dog.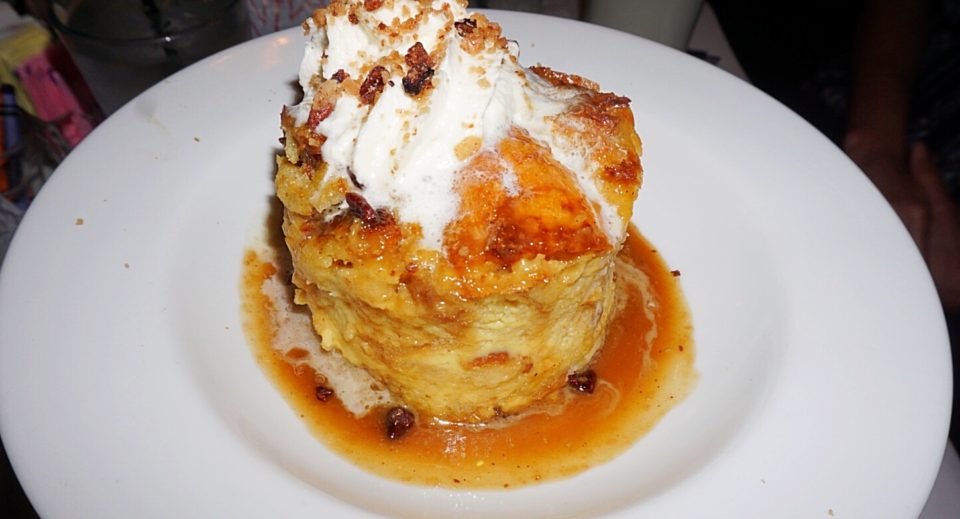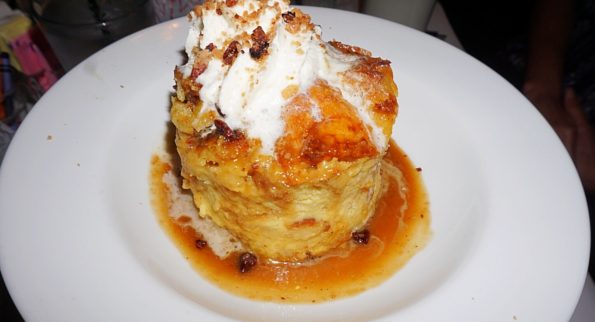 Two of my friends ordered the bread pudding with praline sauce.  The bread pudding was so good.  That praline sauce was to die for. Oh my gosh!!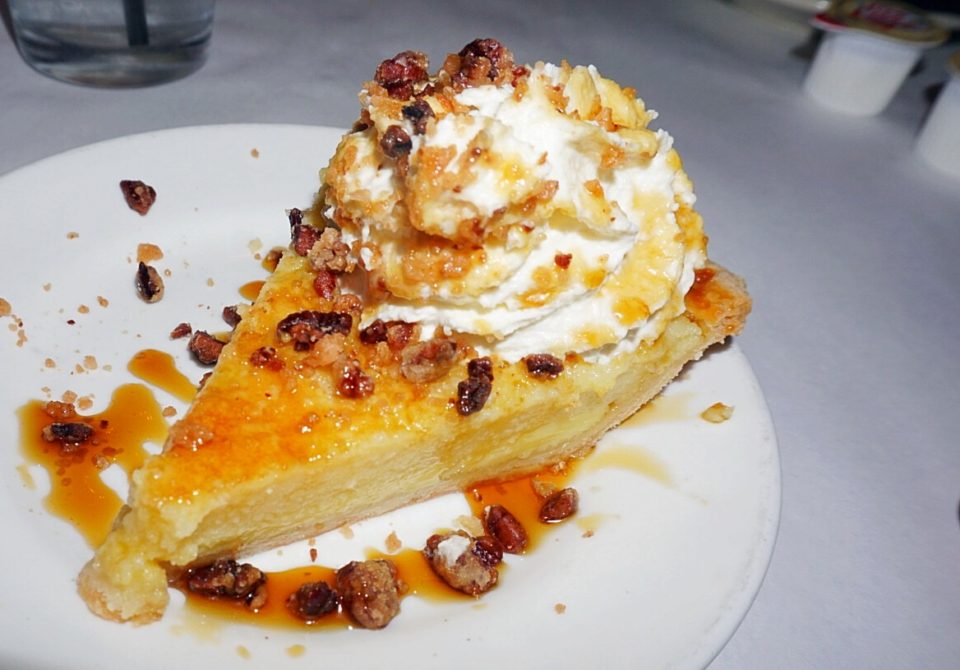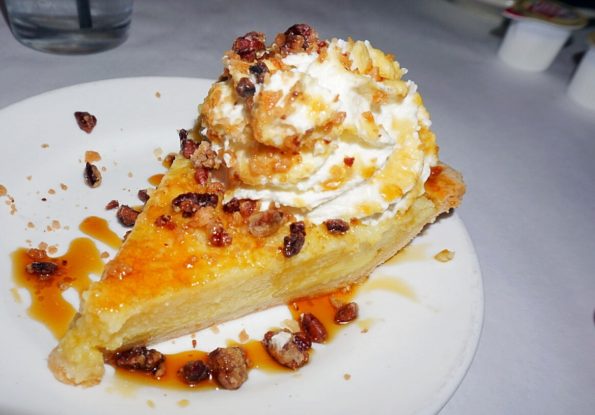 I had the buttermilk pie topped with whipped cream and cane syrup.  Drop the mic, this buttermilk pie was everything.  I'm a sucker for a good dessert and this pie was just that!  What a sweet finish to an amazing dinner.
Overall the meal was incredible. Each dish was visually stunning and well thought out.
If you haven't gone to check out the new menu at Blue Dog Cafe you are missing out. Grab your boo, your friends and your family and go get you some of what Chef Ryan is serving!
Blue dog is located at 1211 West Pinhook Rd, Lafayette, LA 70508. The hours of operation are Monday – Thursday from 11:00 a.m. – 9:00 p.m.,  Friday 11:00 a.m. – 10:00 p.m., Saturday 5:00 p.m. – 10:00 p.m. and Sunday brunch 10:30 a.m. – 2:00 p.m.. open with limited menu daily from 2:00 p.m. – 5:00 p.m. and Happy hour specials 2:00 p.m. – 6:00 p.m.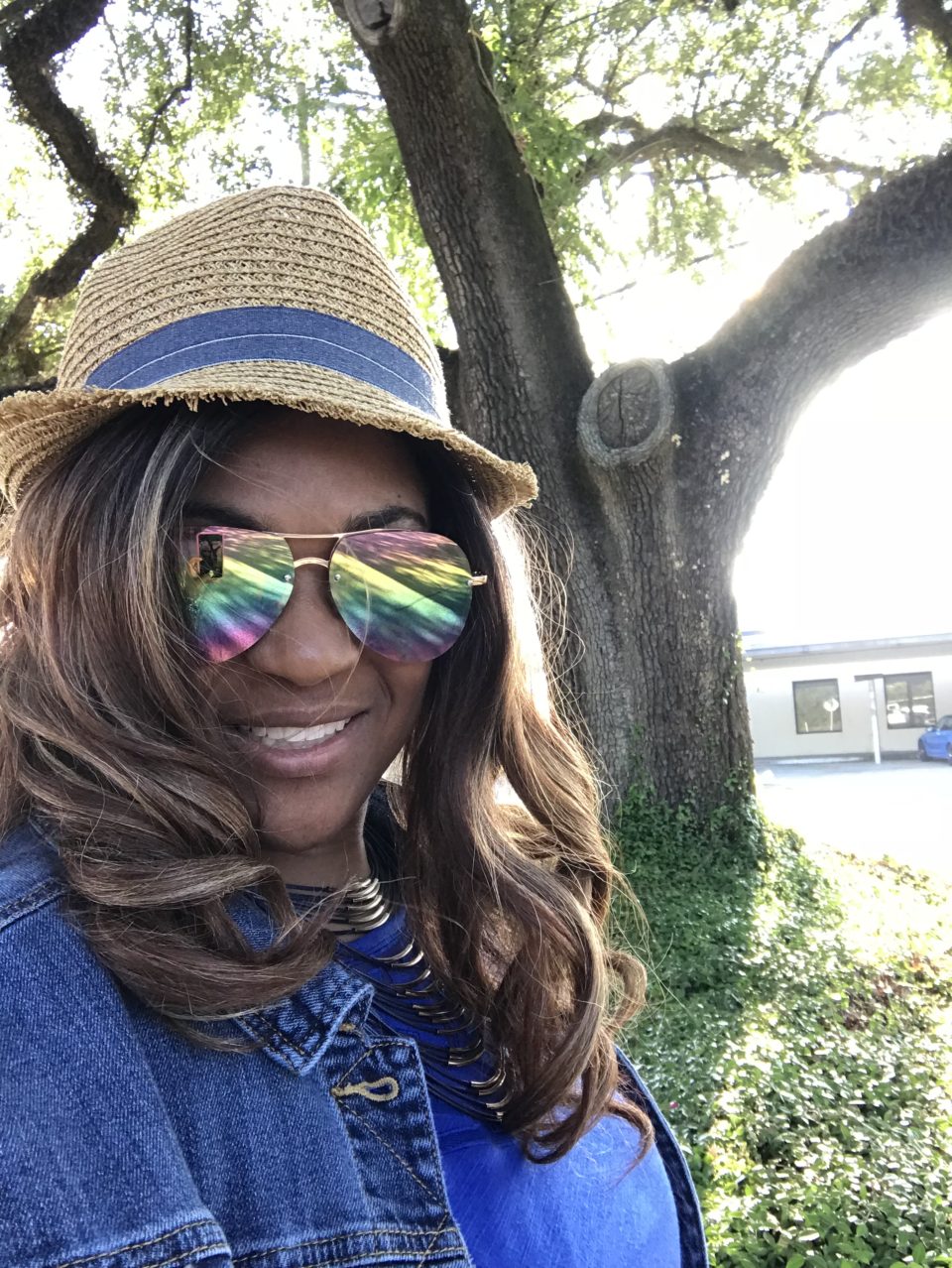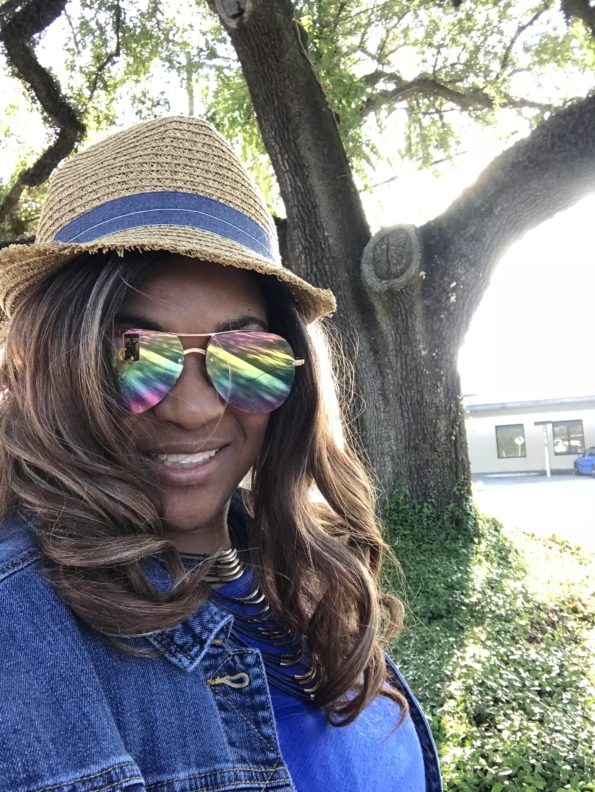 Be sure to tell them that Da'Stylish Foodie sent you!