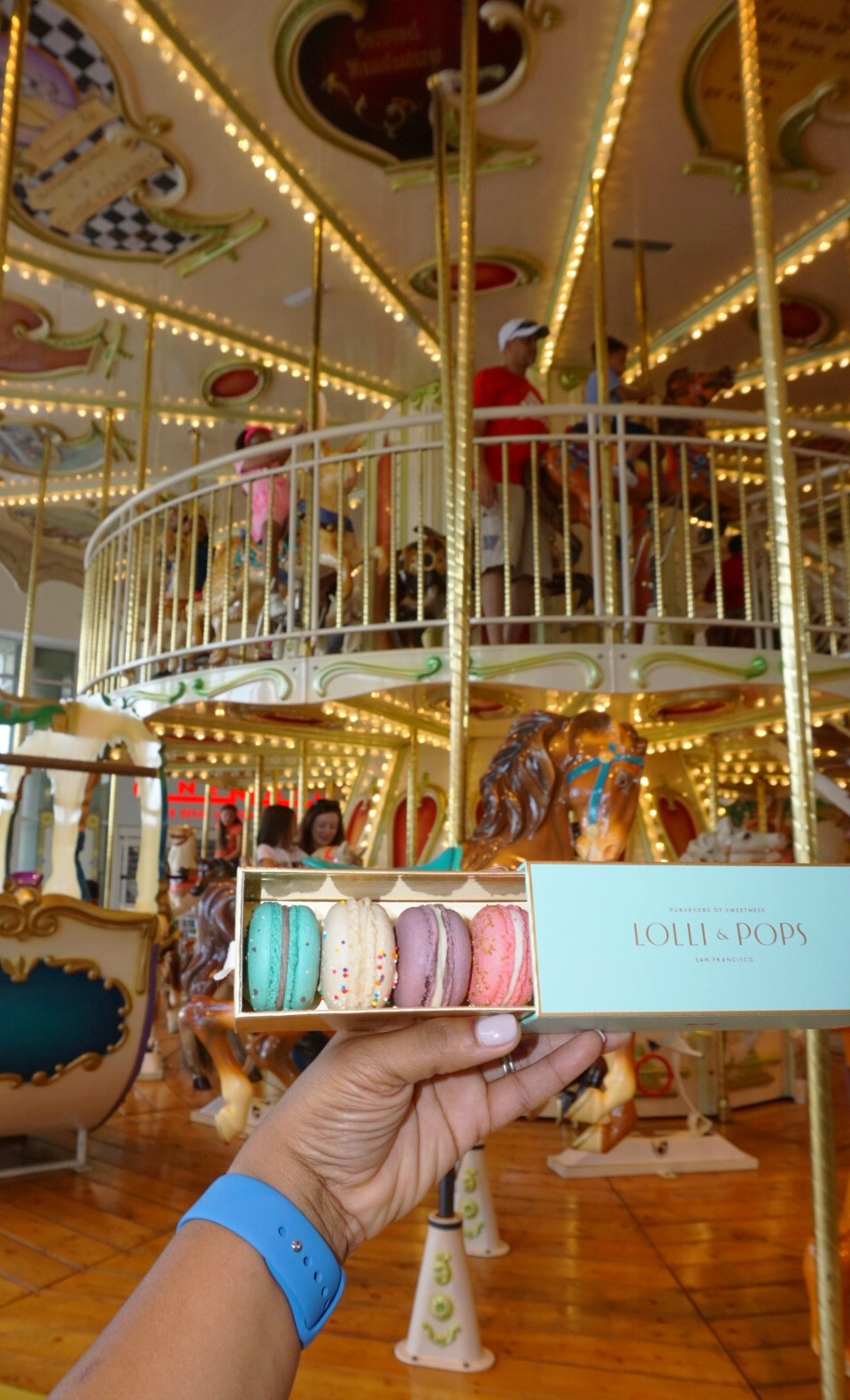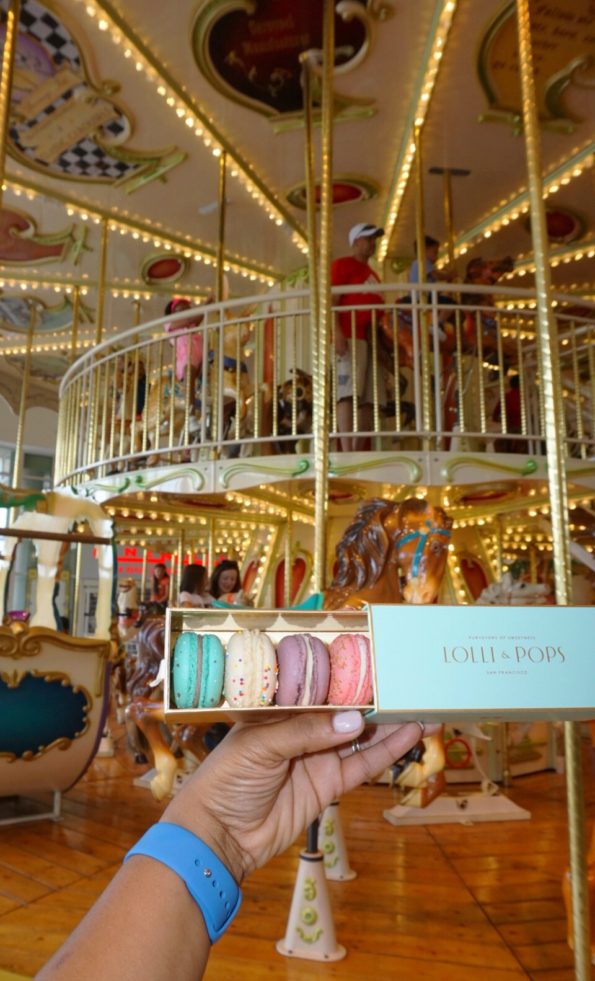 As we are making preparations and plans to permanently be residents of Texas, we have been finding fun things to do with our family in the area.  During one of our visits, we decided to go to the Memorial City Mall.
We arrived around lunch time and the mall was packed!  Coming from the Lafayette,LA area where the malls are not quite large this mall was very large.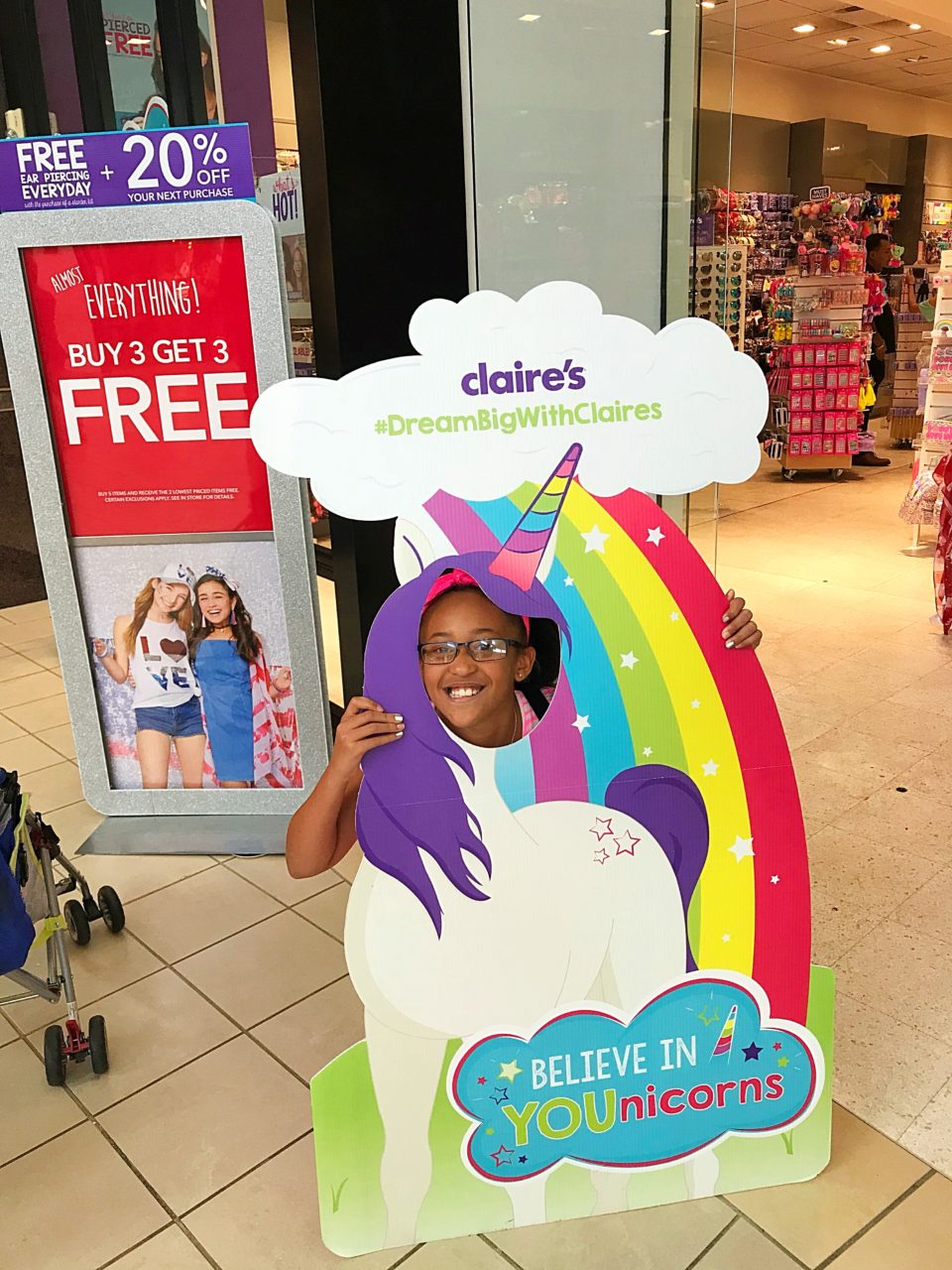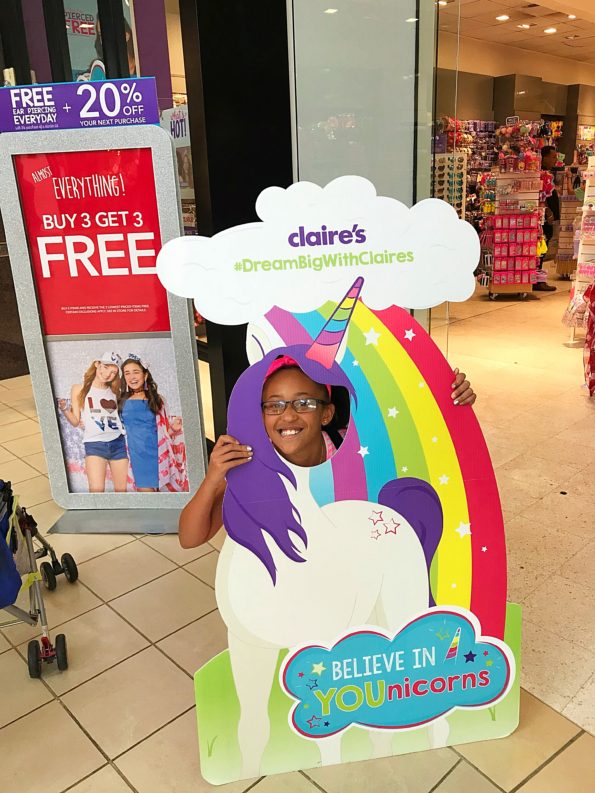 As we walked around, we immediately noticed a few familiar stores like Claire's.  Claire's is one of my daughters favorite stores.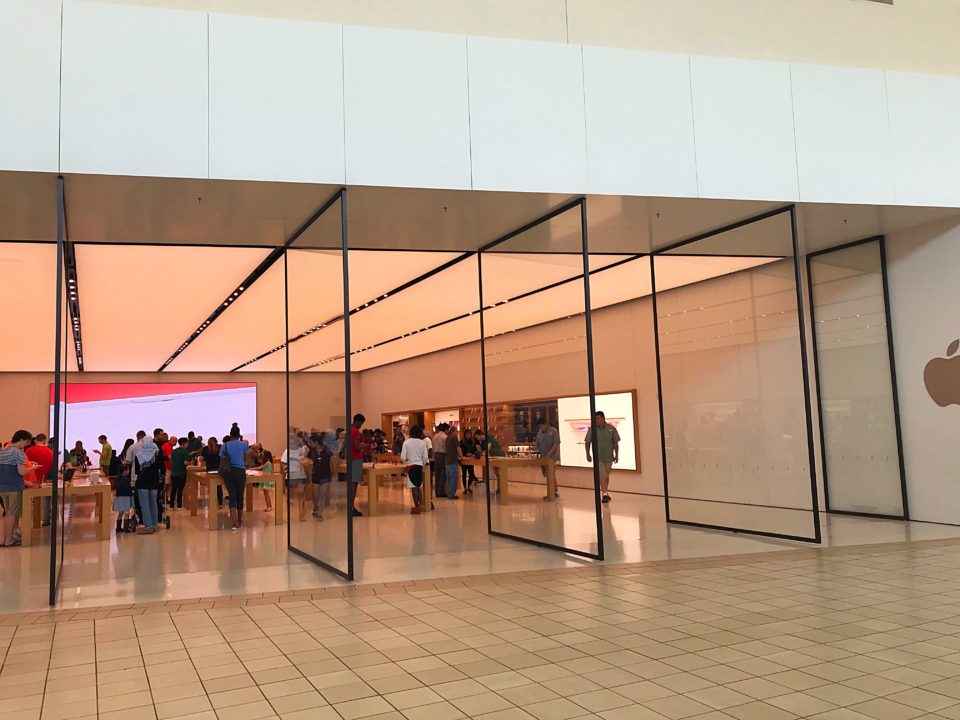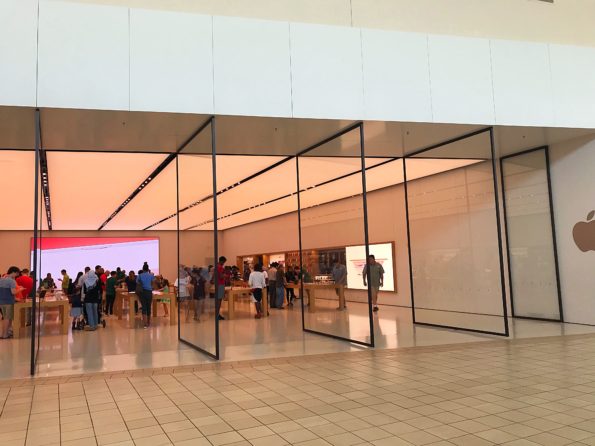 The apple store immediately caught my eye.  Anyone who knows me knows that I love technology.  Having an apple store in the same area we live in now will be awesome!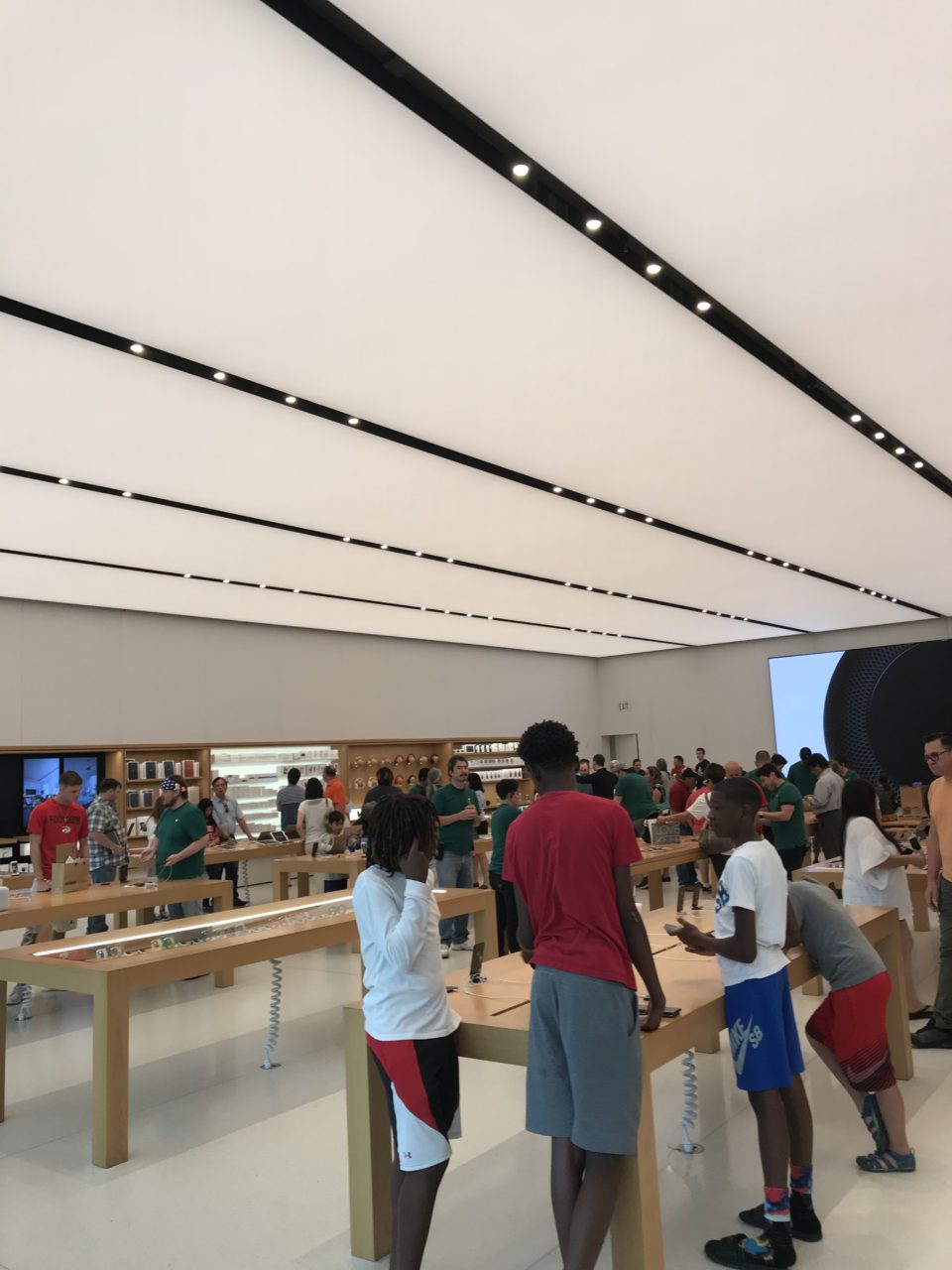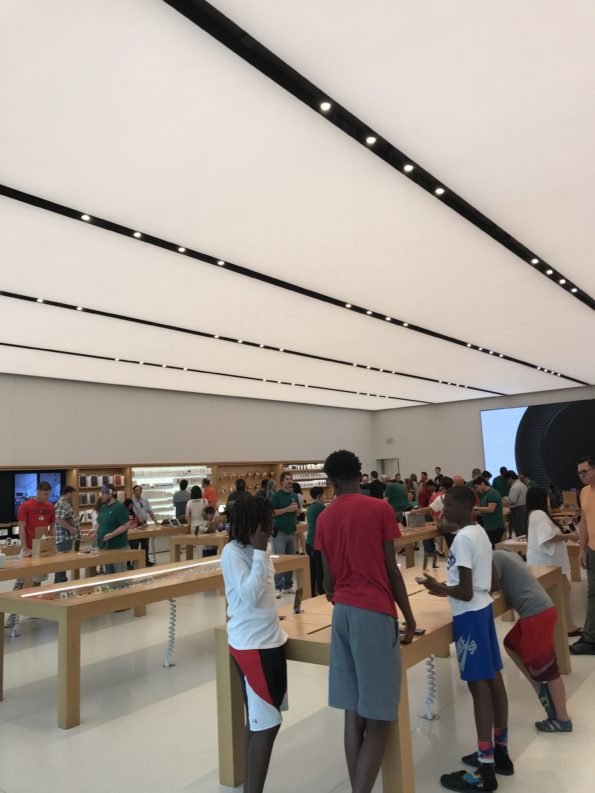 We browsed a little and looked at a few things that I have been wanting to see in person. The store was packed!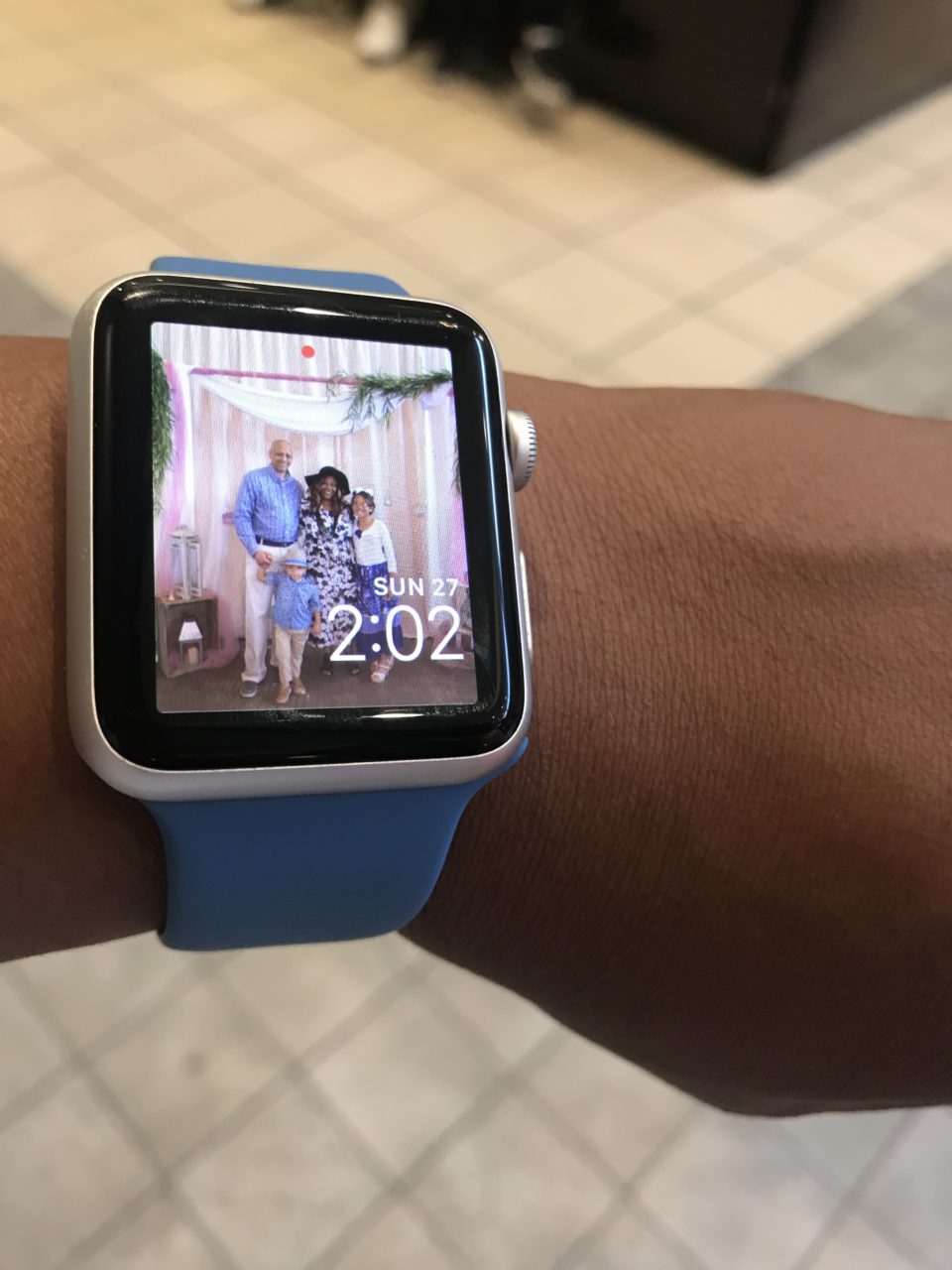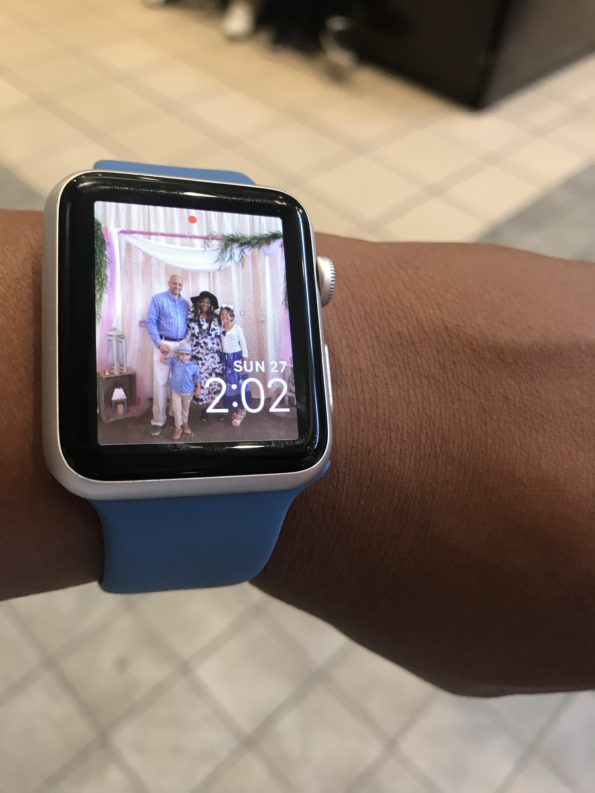 While there I picked up a new band for my apple watch.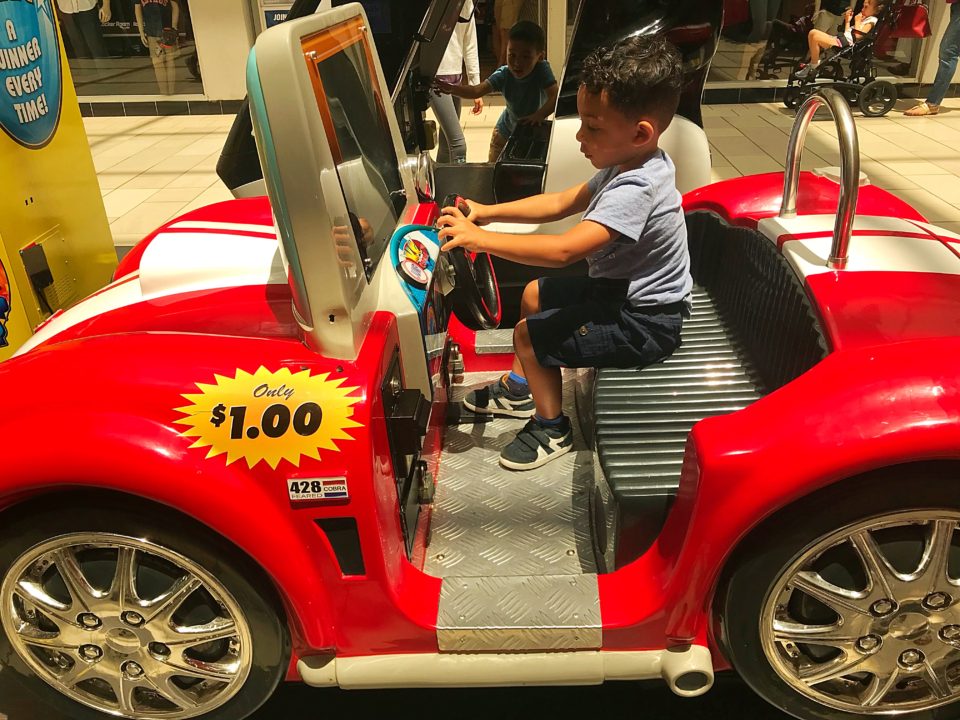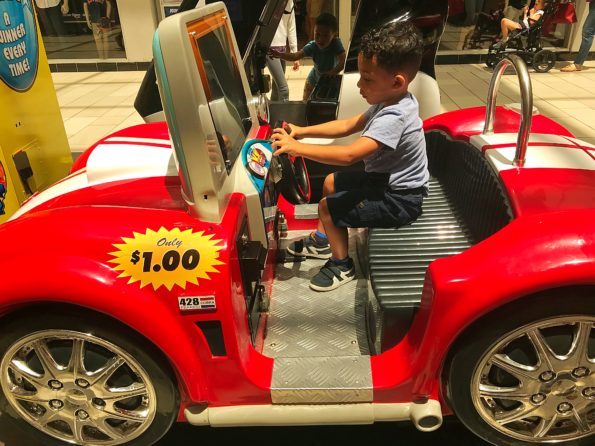 My son immediately noticed the train and rides near the Disney store.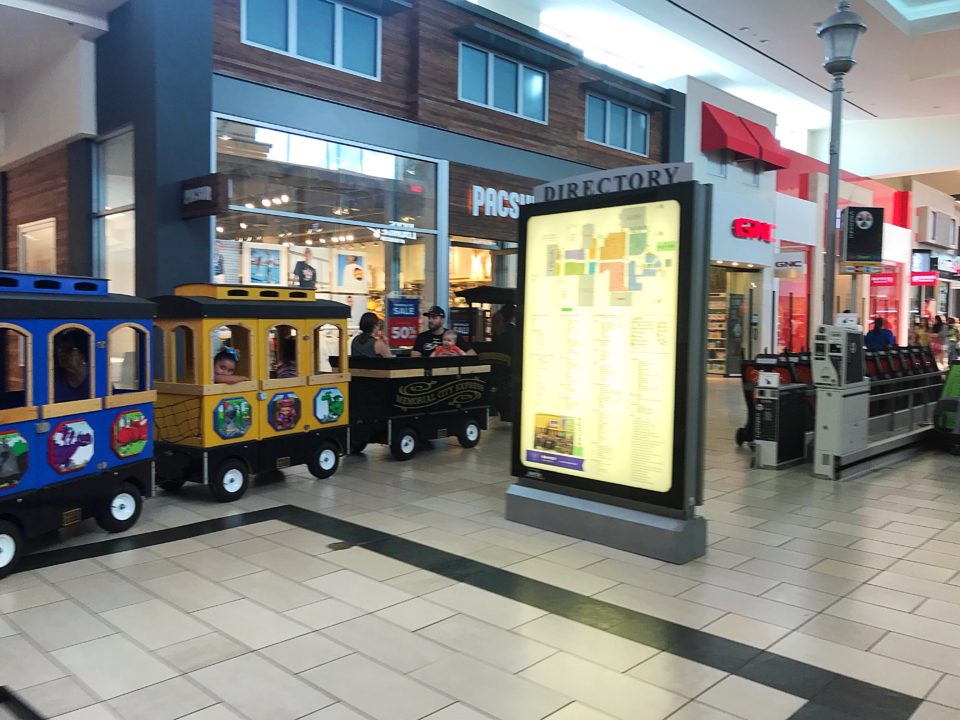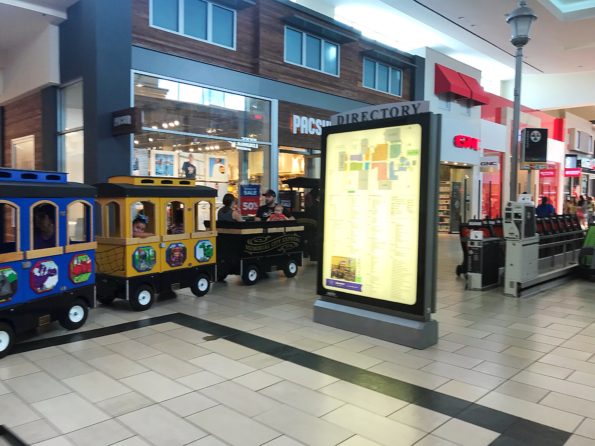 The train gives ride through the mall for a small fee. So cute.
My daughter was looking for some basketball shoes for basketball camp.  We were able to find exactly what she wanted for a good price.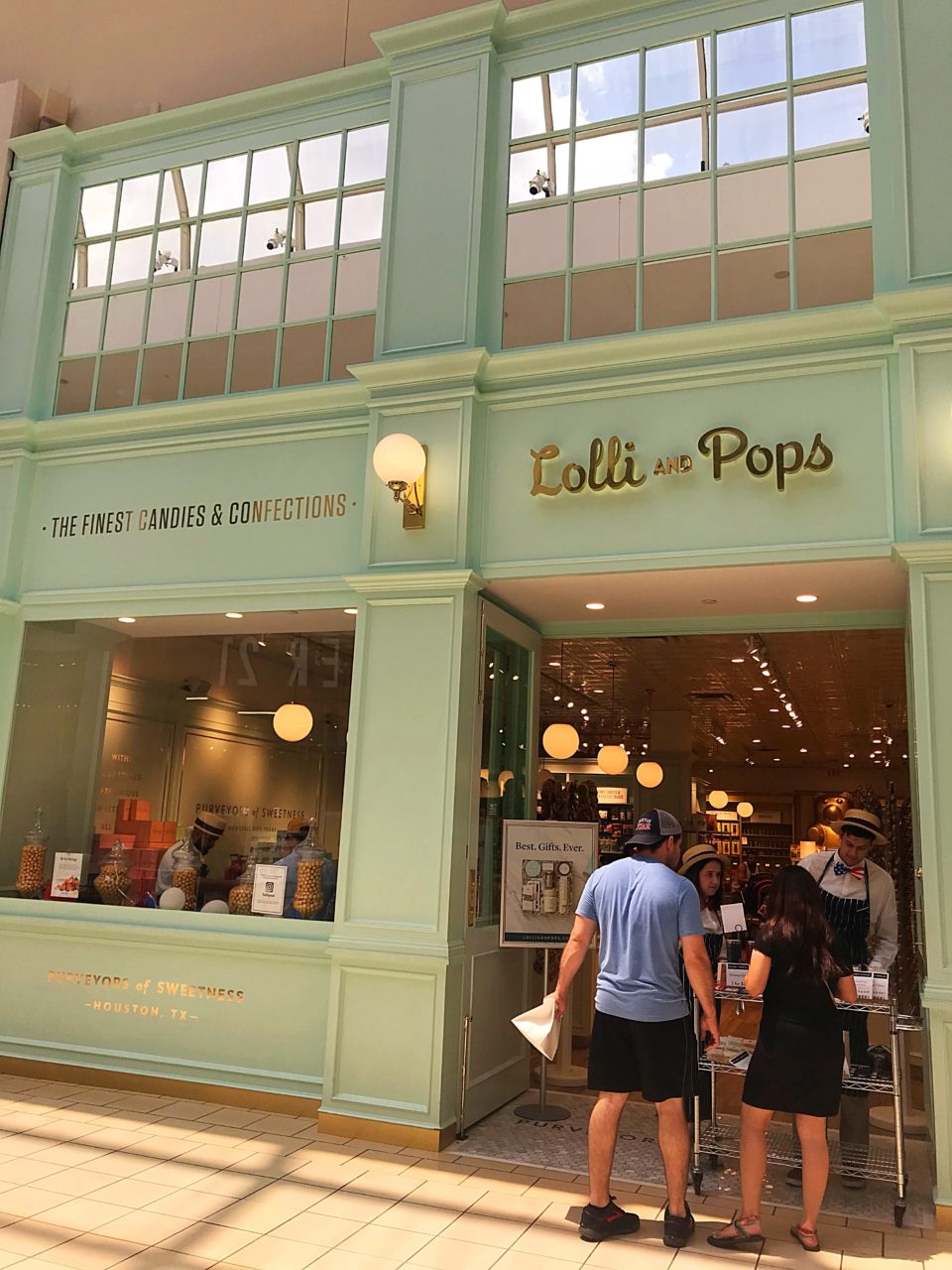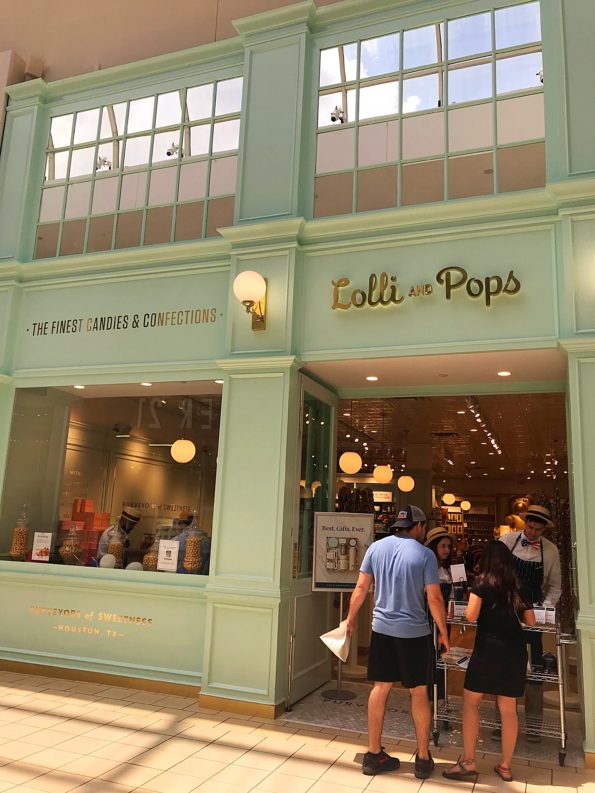 Before leaving we headed to the cutest sweet shop called Lolli & Pops. So cute.
As we entered the shop, we didn't feel like we were in a mall.  It felt like we had been whisked away to another place.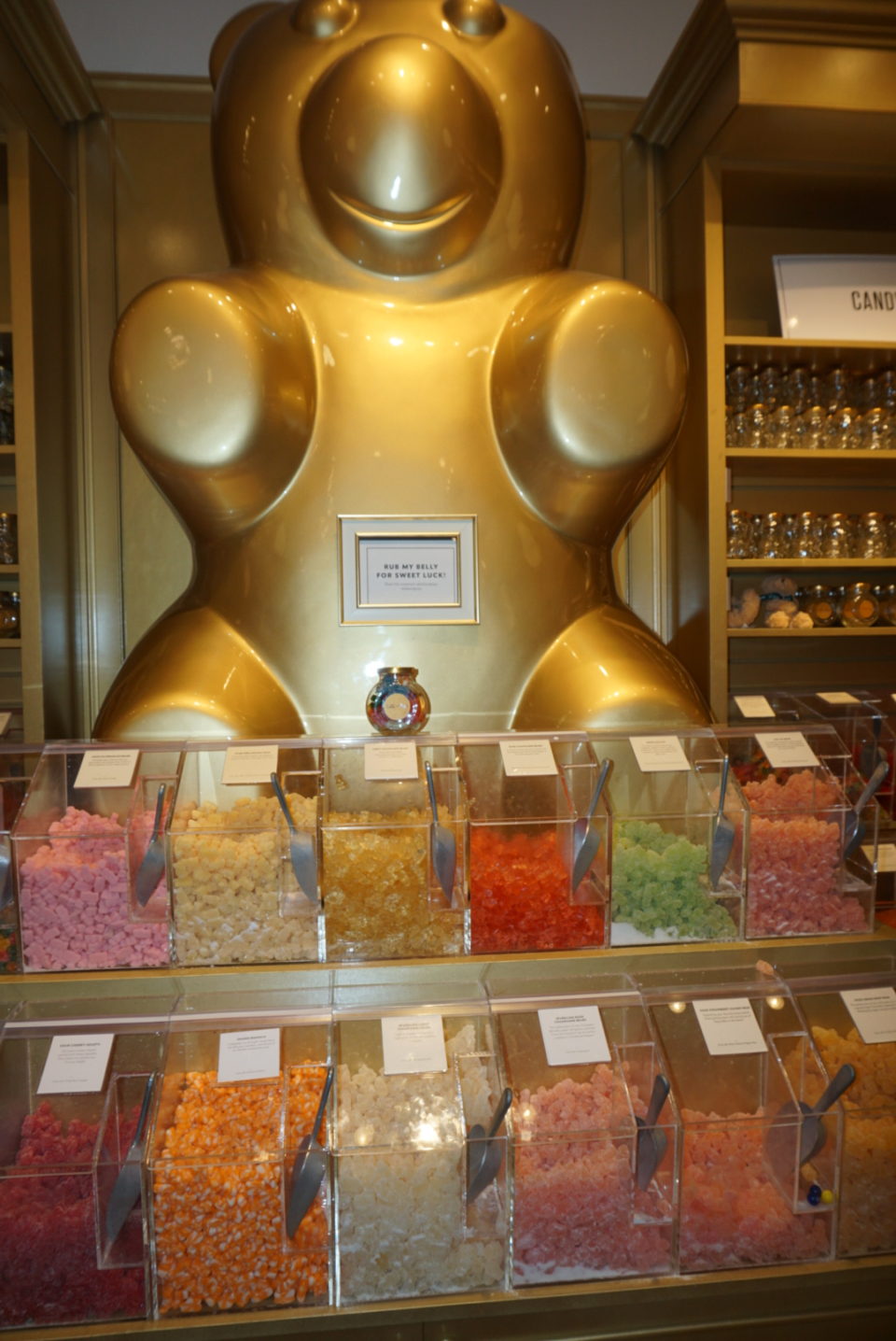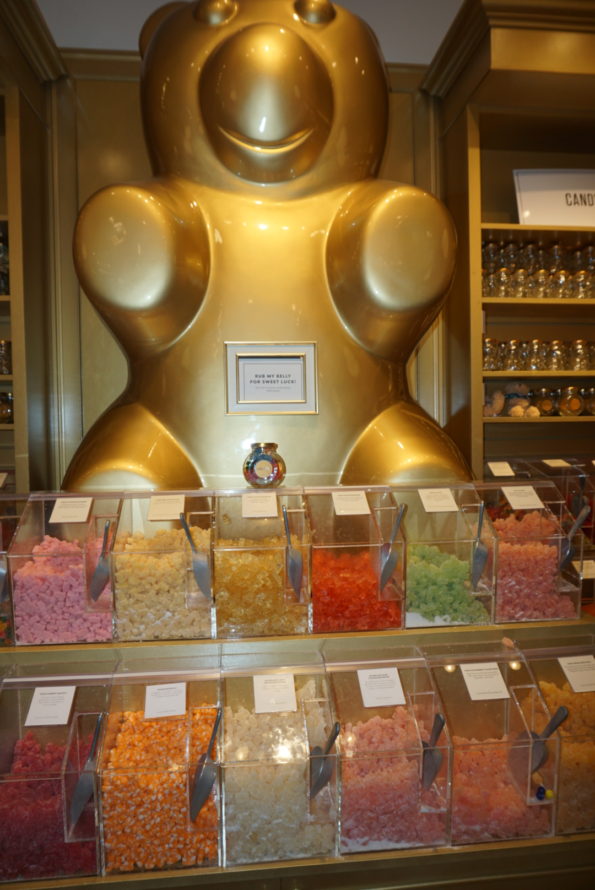 The candy store was filled with gummi bears with lots of different flavors. The kids were mesmerized by all the different options they had to chose from.
I am not a big candy eater, but the macarons caught my eyes immediately.  There were a large variety of macaron options to chose from as well as candy and fudge.
The candy store had so much more to chose from. Such a fun store. The lady helping us was so sweet.  She helped us from start to finish.
We decided to purchase the candy jar that can be bought back and all you pay for is the amount of candy you purchase.  Love, love this idea.
After leaving we headed to lunch in the food court.  We decided on a light lunch since we would be going to dinner later that evening.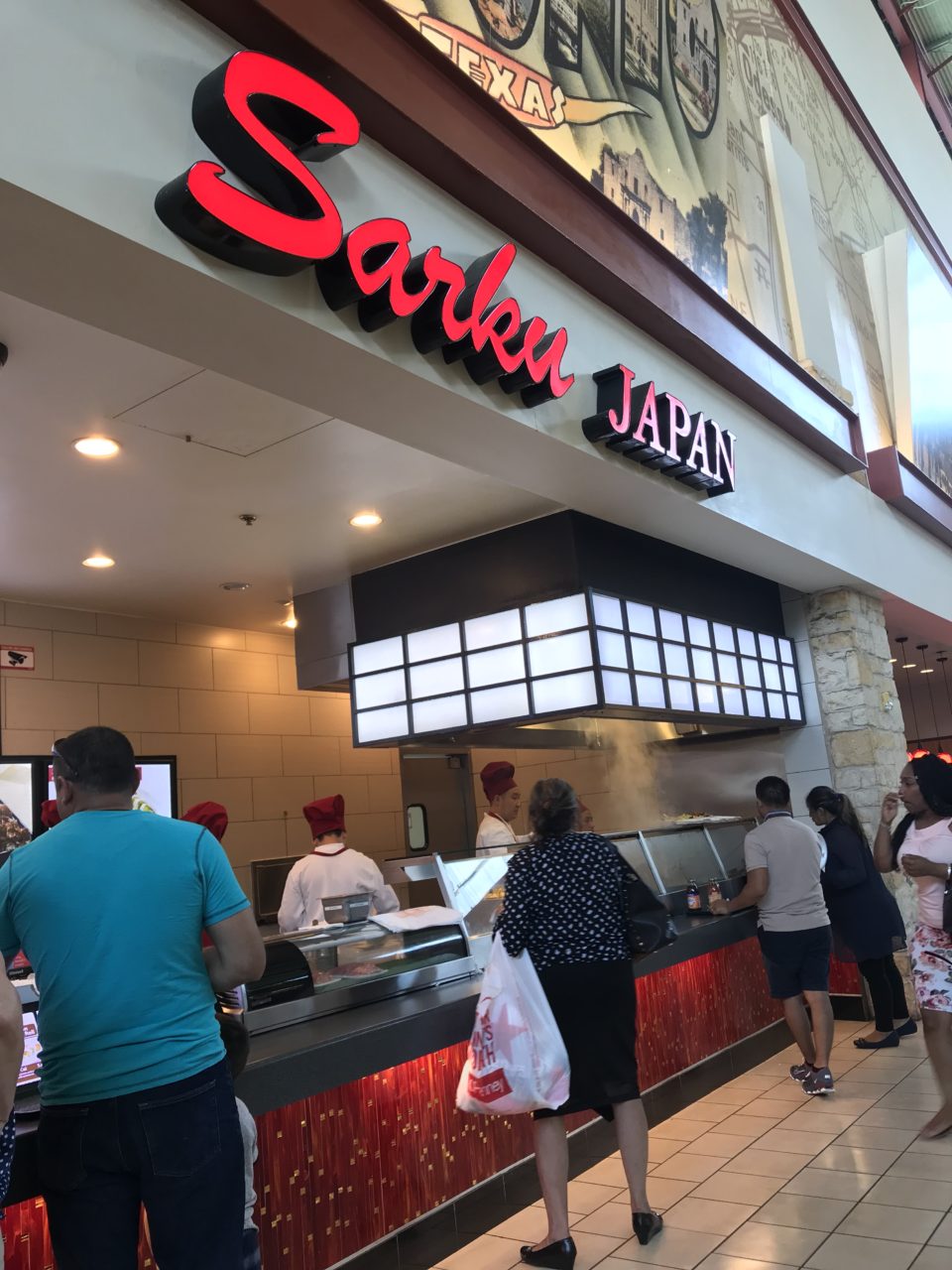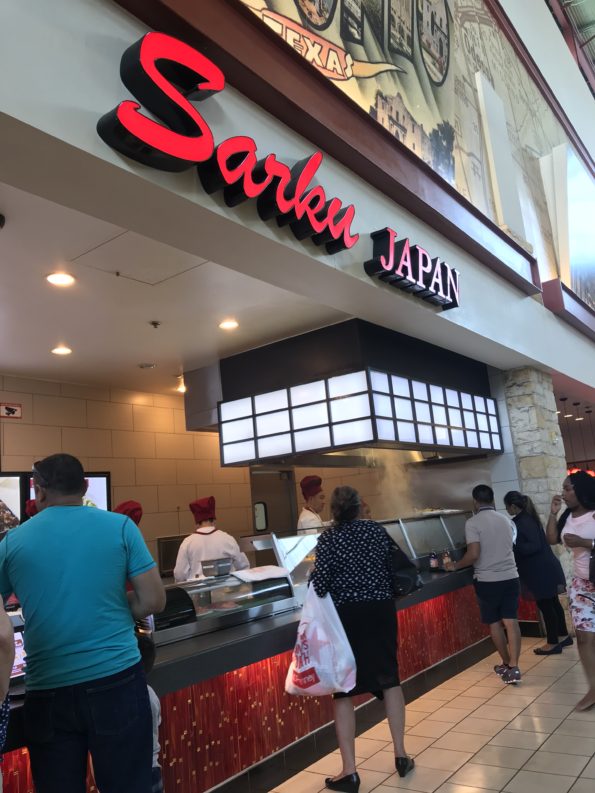 Unfortunately, I forgot to take a picture of what we had but it was a decent lunch.
After eating the kiddos wanted to ride the Carousel.  I decided to stay behind and watch our bags and stroller while my husband took the kiddos.
The Carousel is such a beautiful focal point in the food court.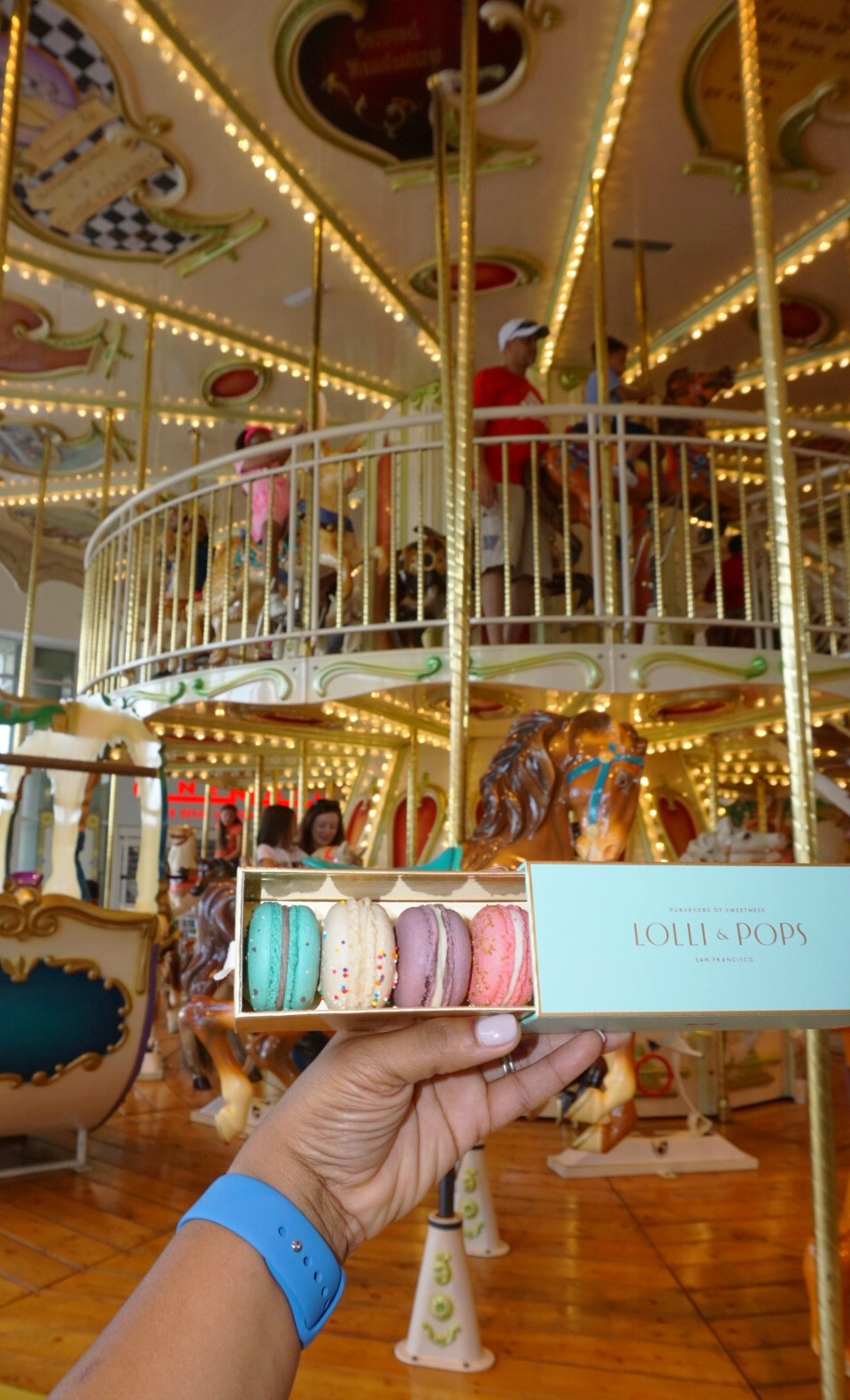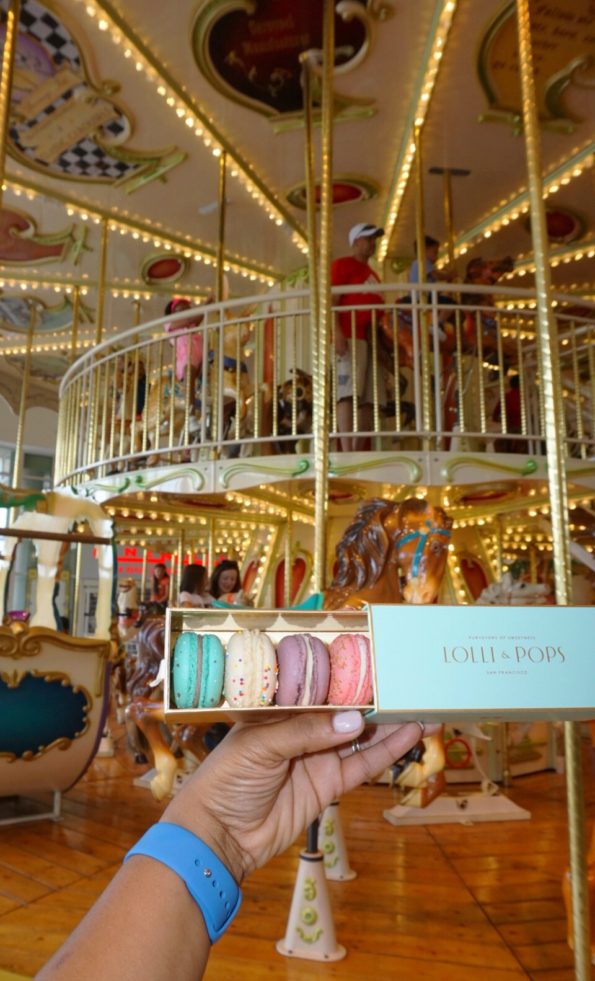 I grabbed a great shot of some of the delicious macarons I purchased.
It was an awesome afternoon well spent at the Memorial City Mall.  We will definitely be back for more shopping.
The family and I are having a blast exploring the Texas area and becoming acclimated with the place.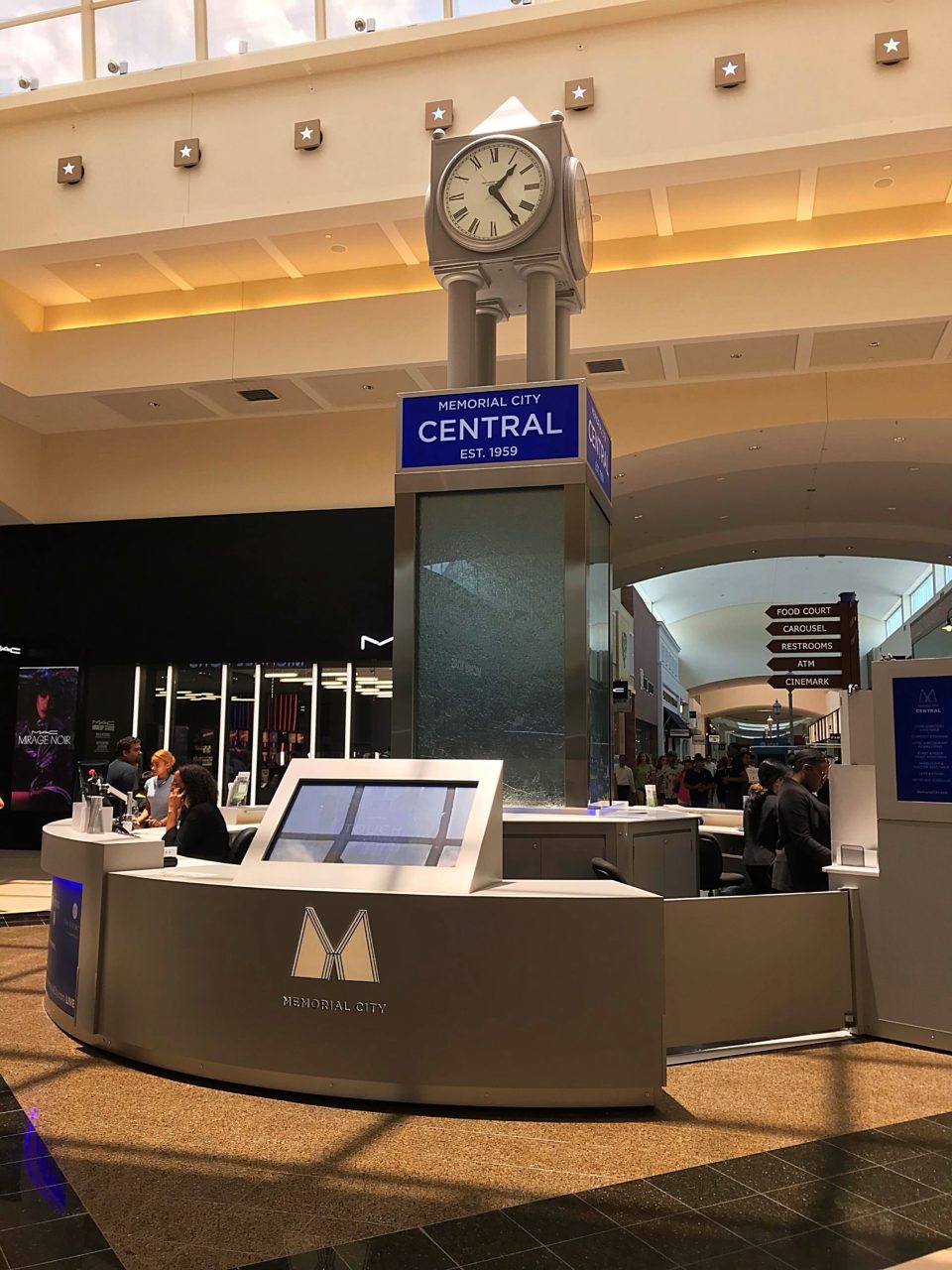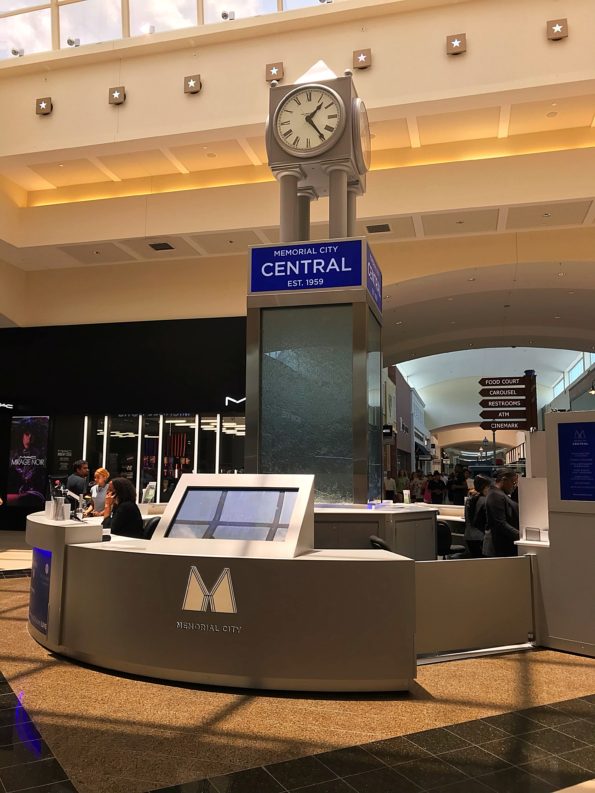 Memorial City Mall is located at 303 Memorial City Way, Houston, TX 77024.