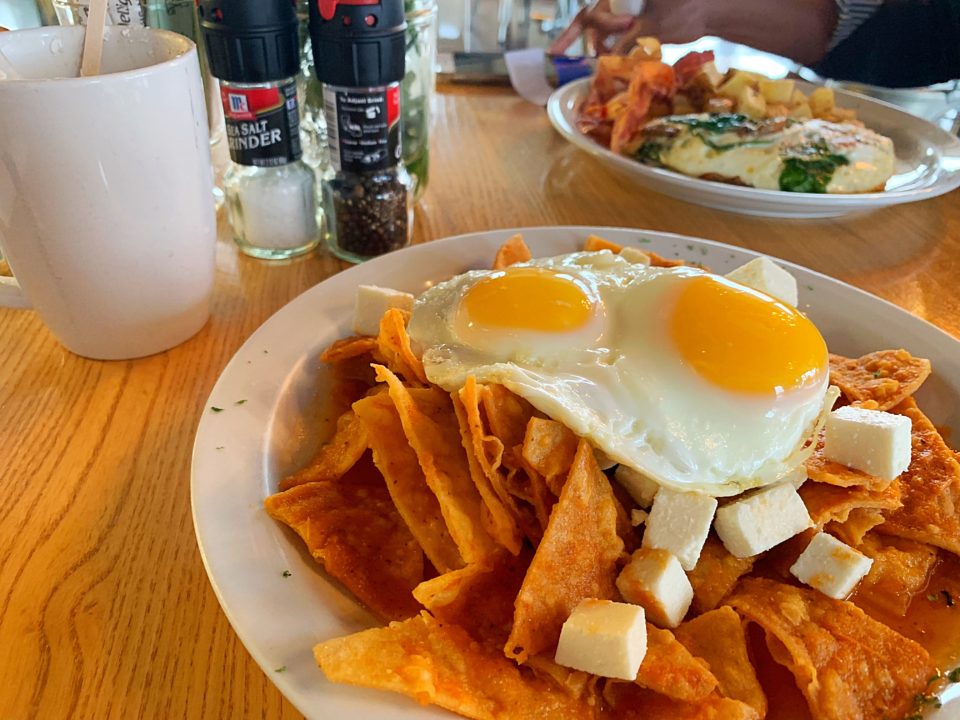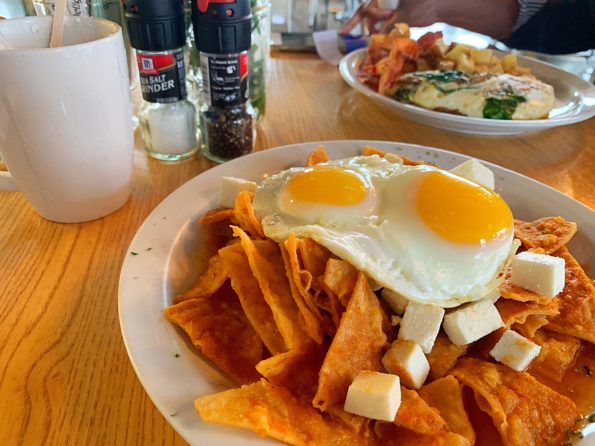 I love Coffee Shops.  They are my favorite places to go and get some blog work done.  I have a office at home, but sometimes I like to get out of the house and work.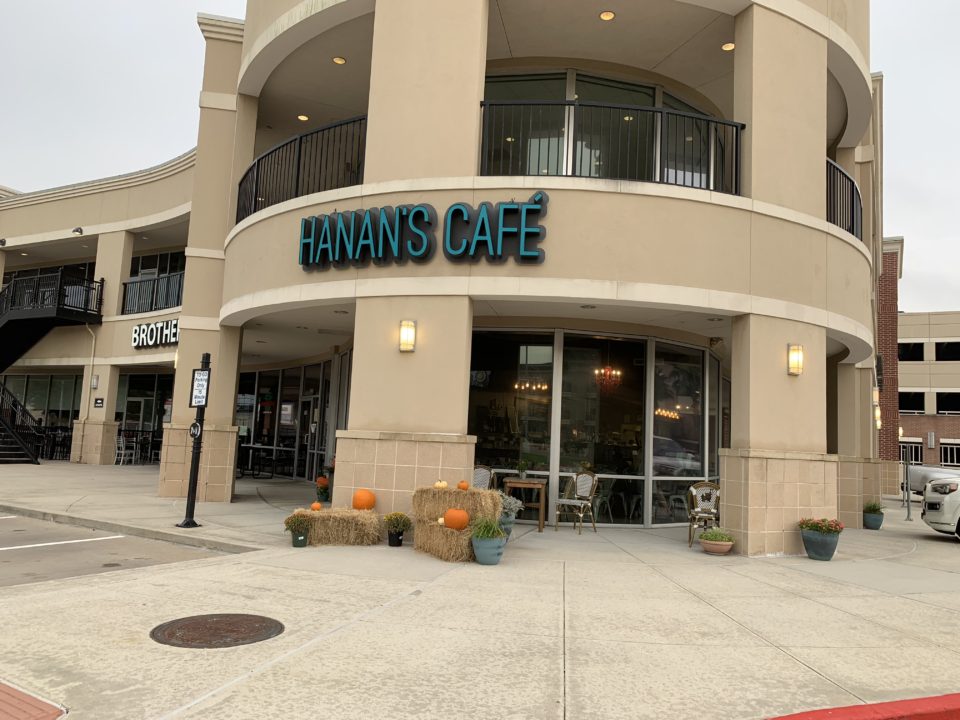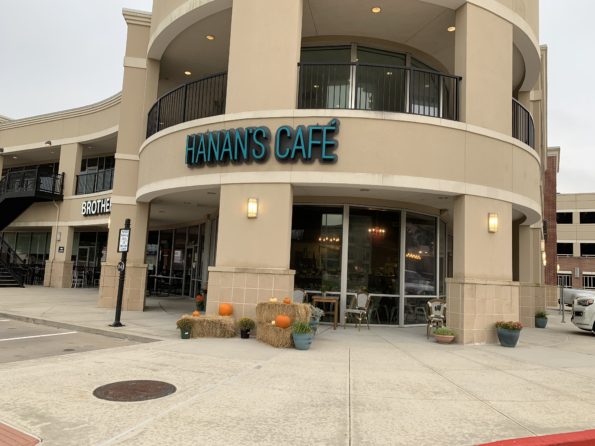 I recently stumbled over Hanan's Cafe, Coffee Shop & Eatery.  As I exited my car, I immediately noticed the outdoor patio.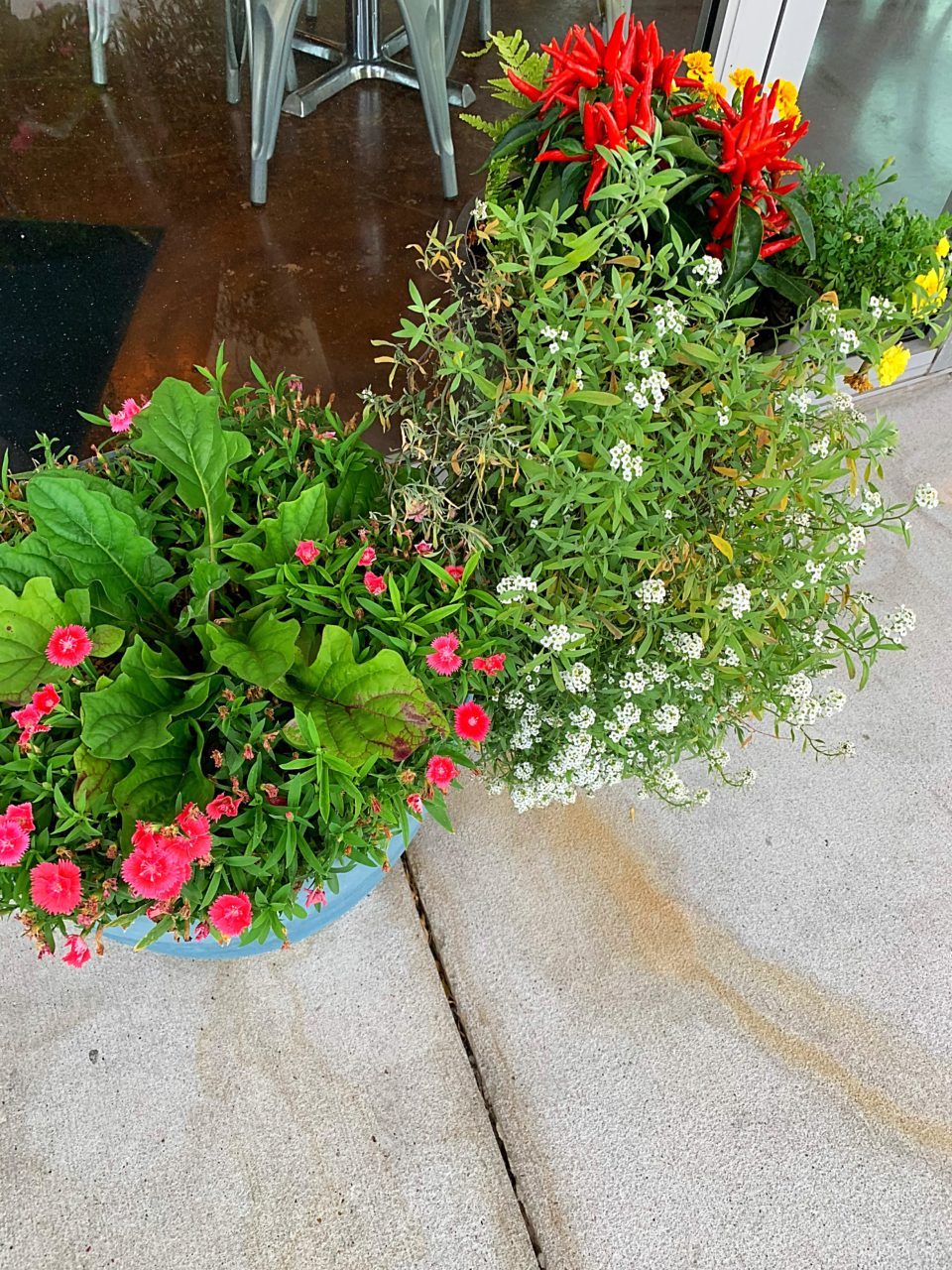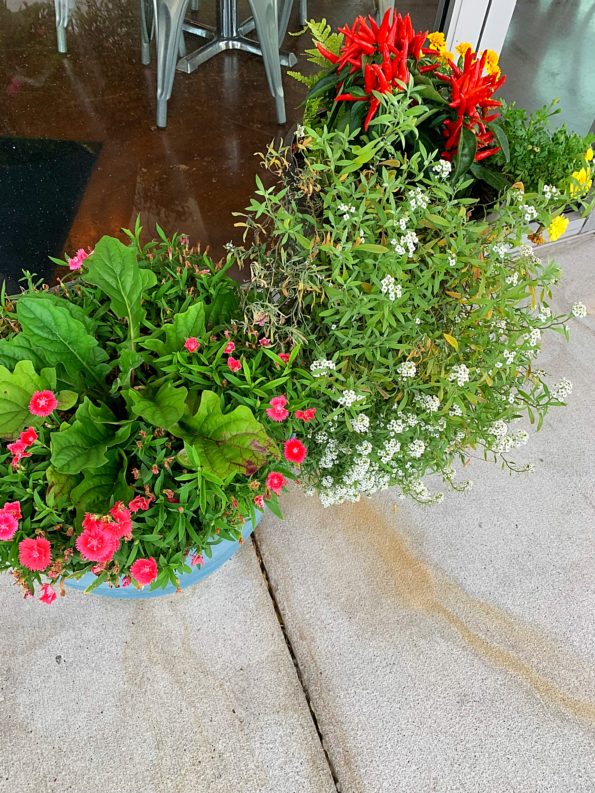 The patio was covered and very welcoming with flowers on each table outside.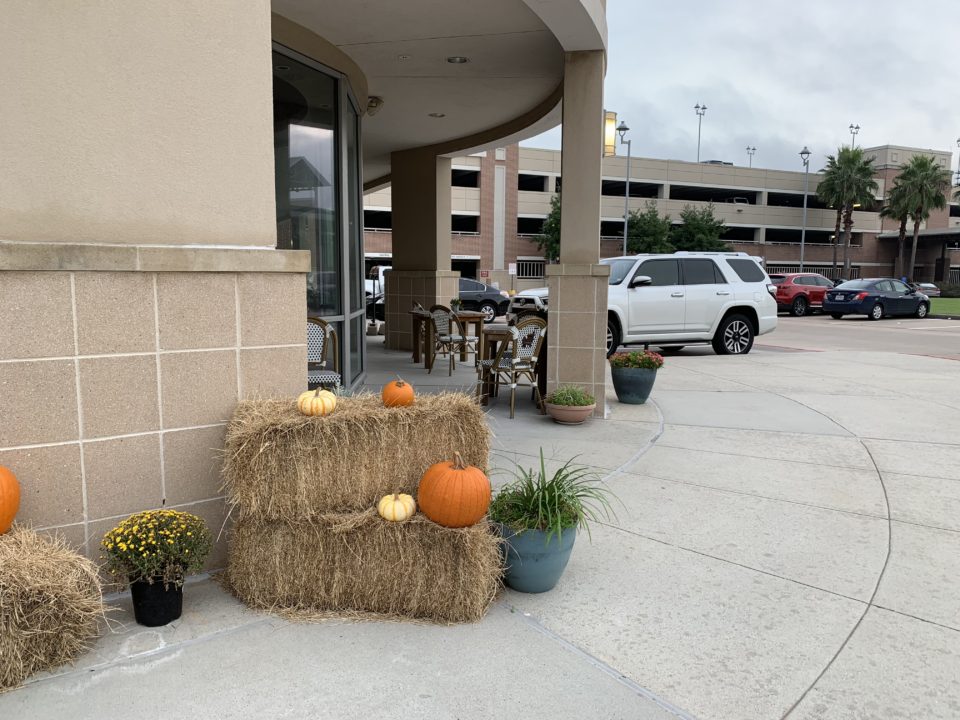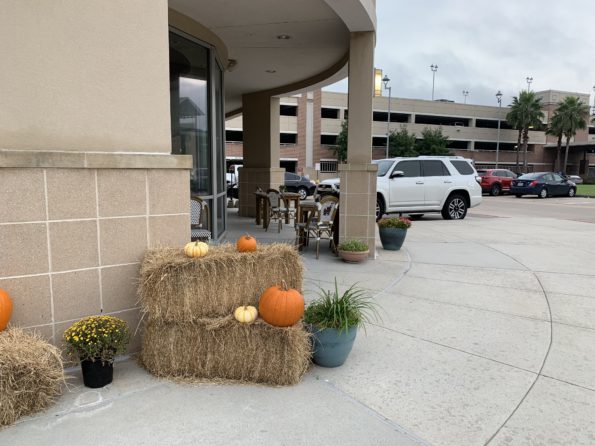 There was a setup for fall near the door with flowers near the door.  I absolutely loved that the exterior was well decorated giving you a high expectation for inside.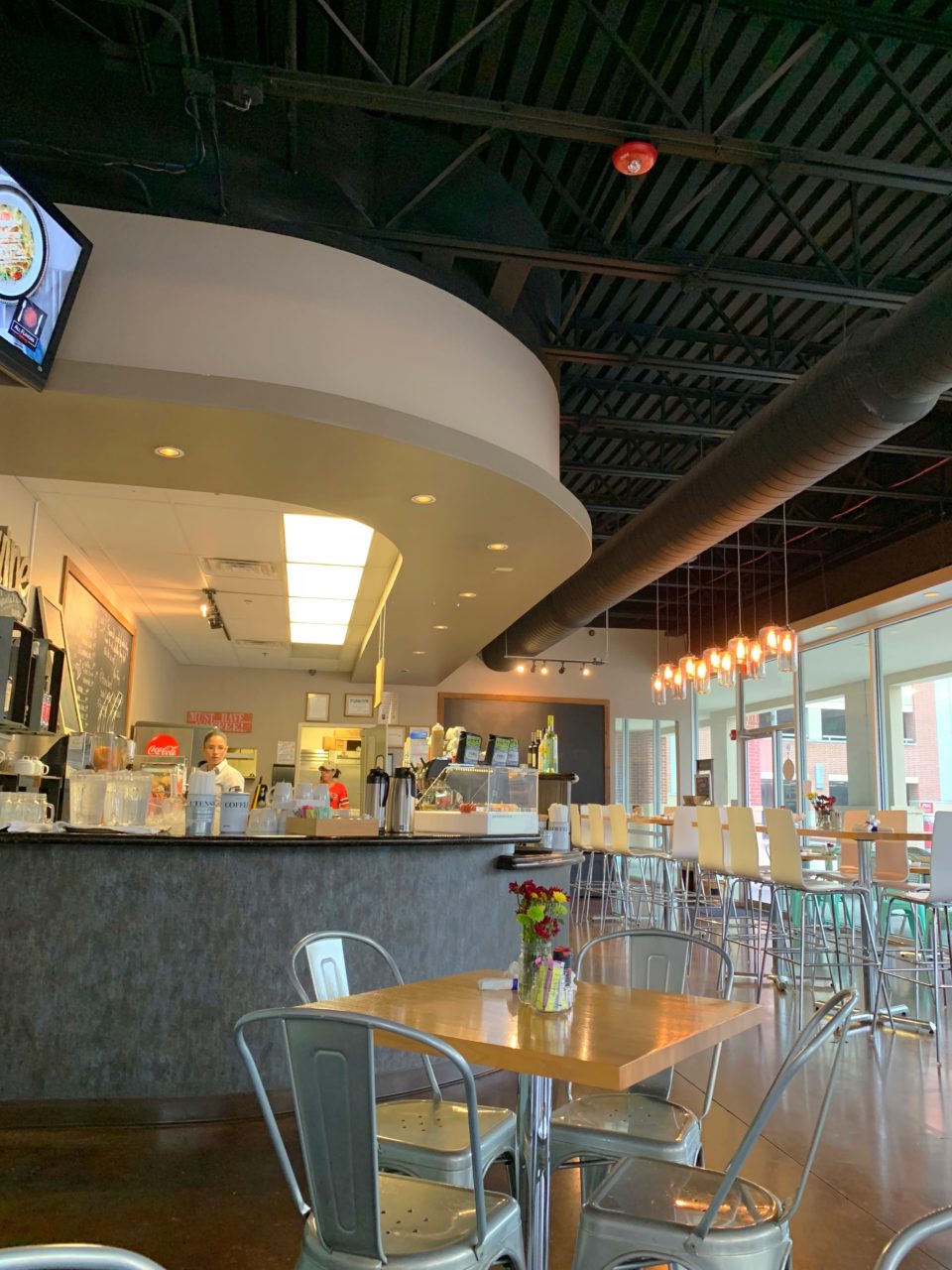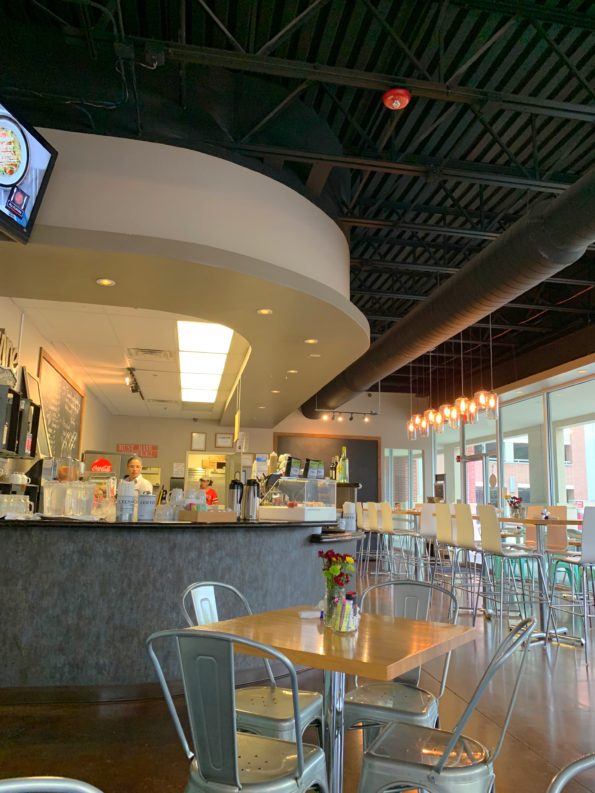 The cafe had a very modern/contemporary feel.  Hanan's offers a variety of seating options from elevated bar tables and regular tables.
I loved the pendant lights in the center of the dining area which was a focal point of the area.
The coffee counter and serving area was wide opened and you could visually see your coffee being prepared.
Hanan's Cafe & Eatery is a farm to table notion showcased in a Gourmet Cafe.  Offering many fresh ingredients in their dishes.  With a menu that changes often.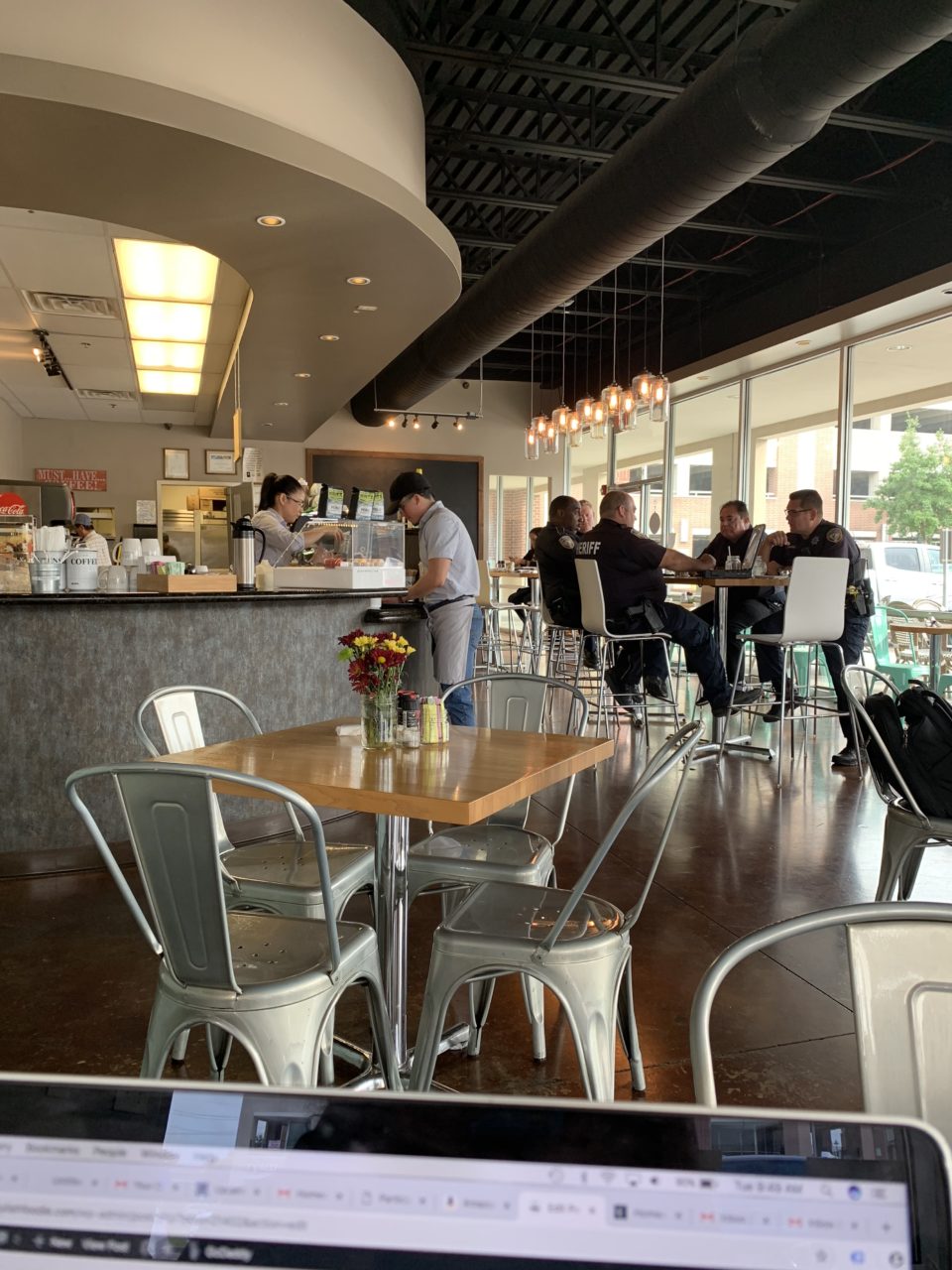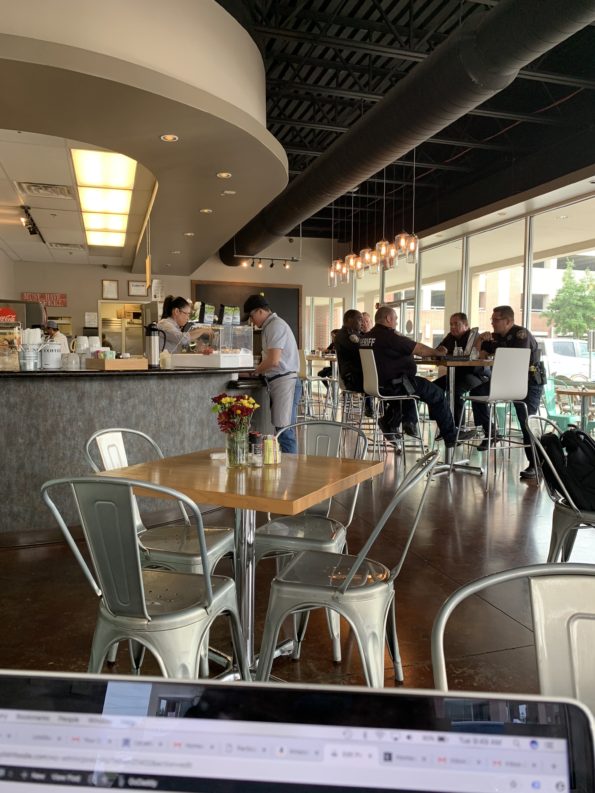 I chose my seat and the waitress arrived at my table with a smile.  I asked a few questions and chose my drink of choice.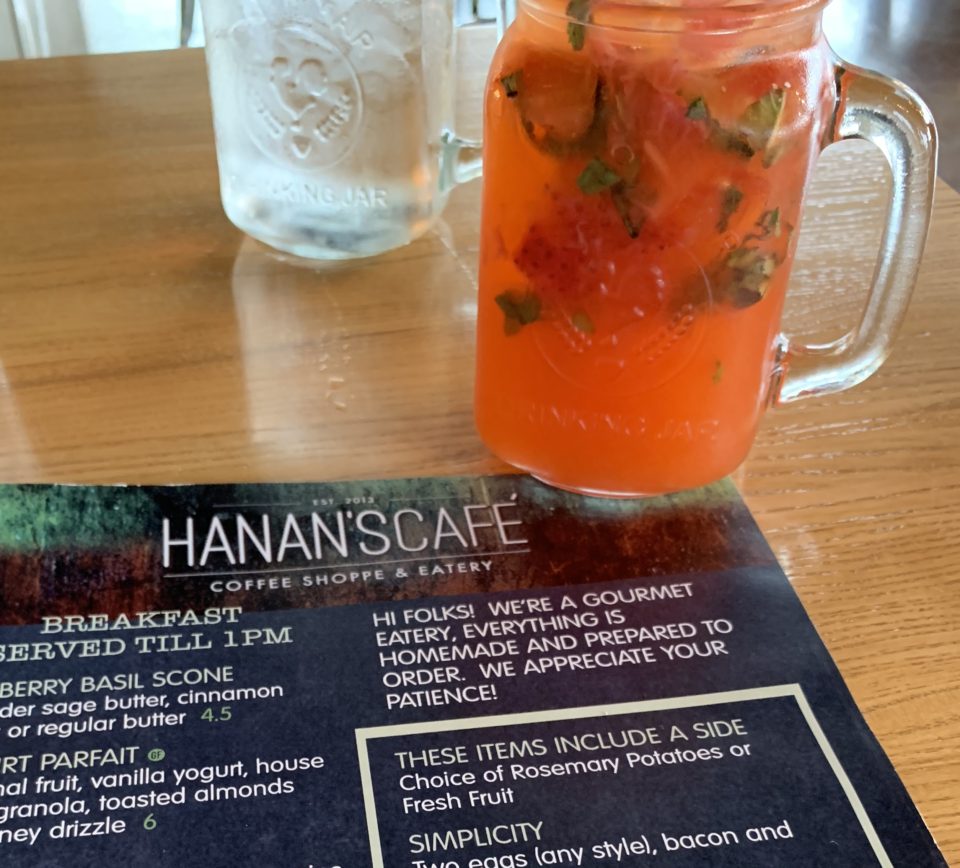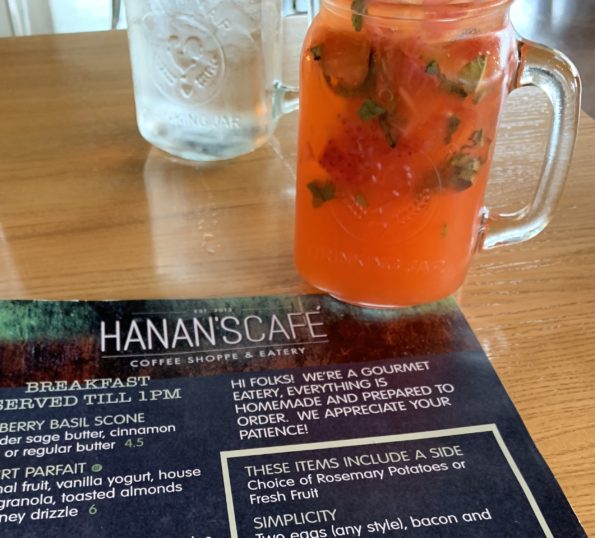 The drink I tried was the Strawberry Basil Lemonade.  The Strawberry Basil Lemonade is a house favorite.  A really good drink with a good blend of flavors and nicely presented.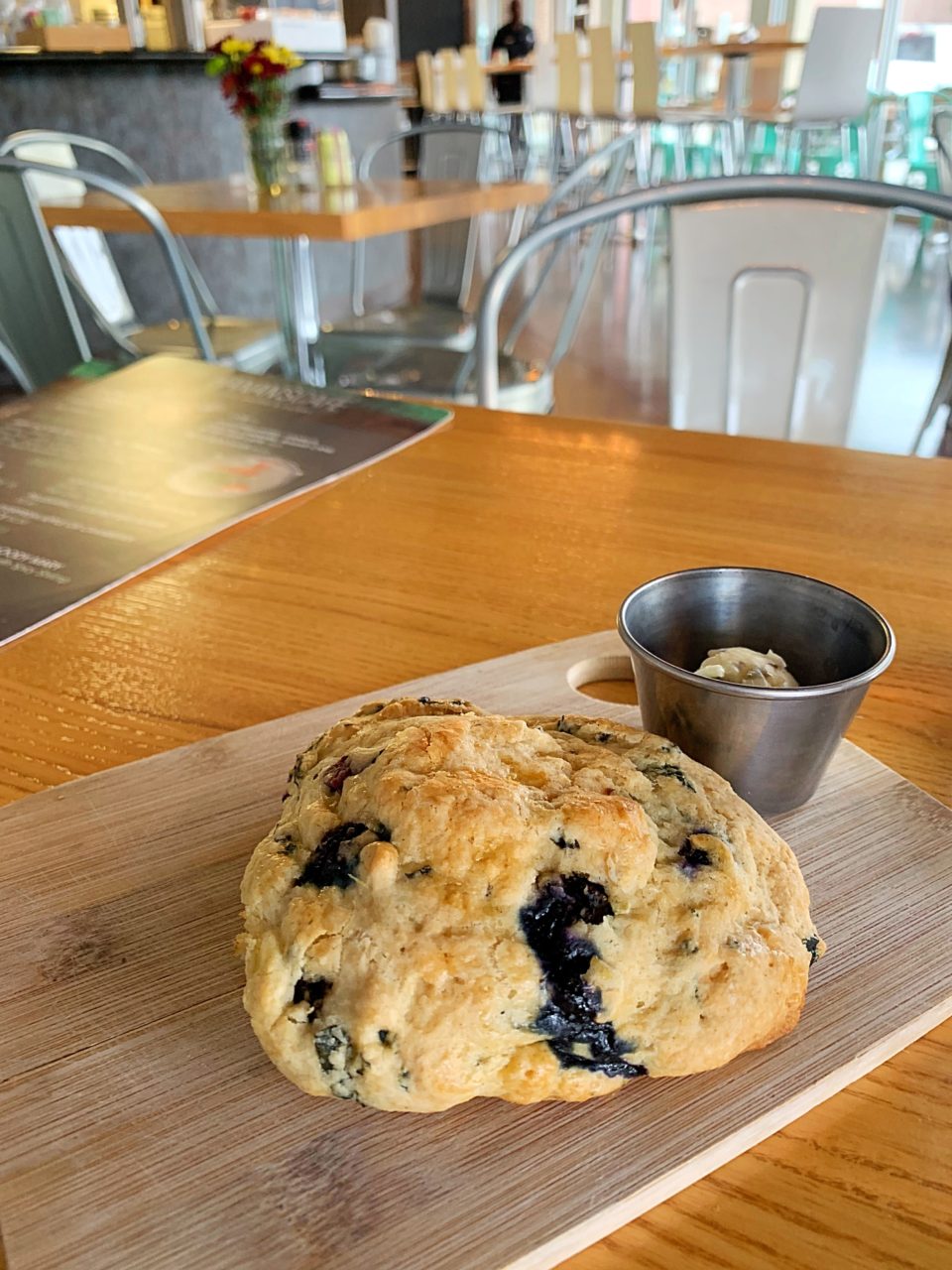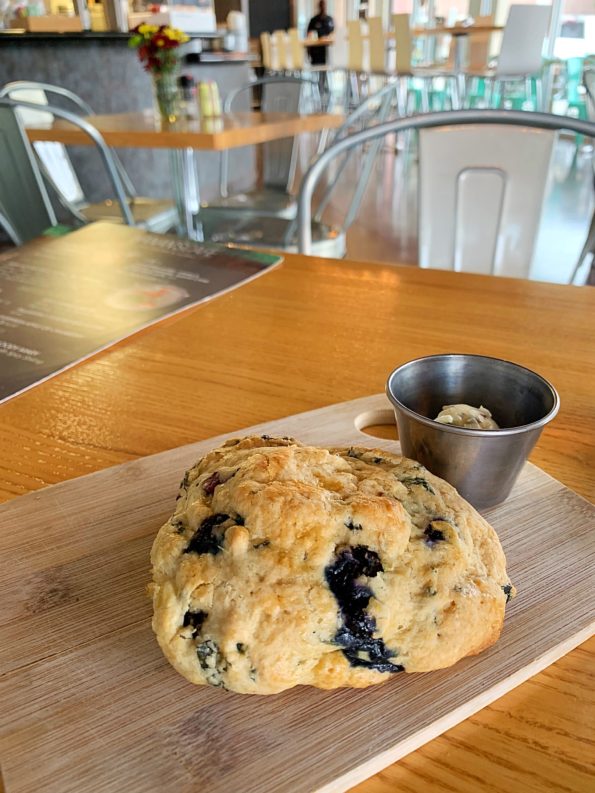 I decided to order an Blueberry Basil Scone.  The scone was served on a wooden board with butter.  It was delicious.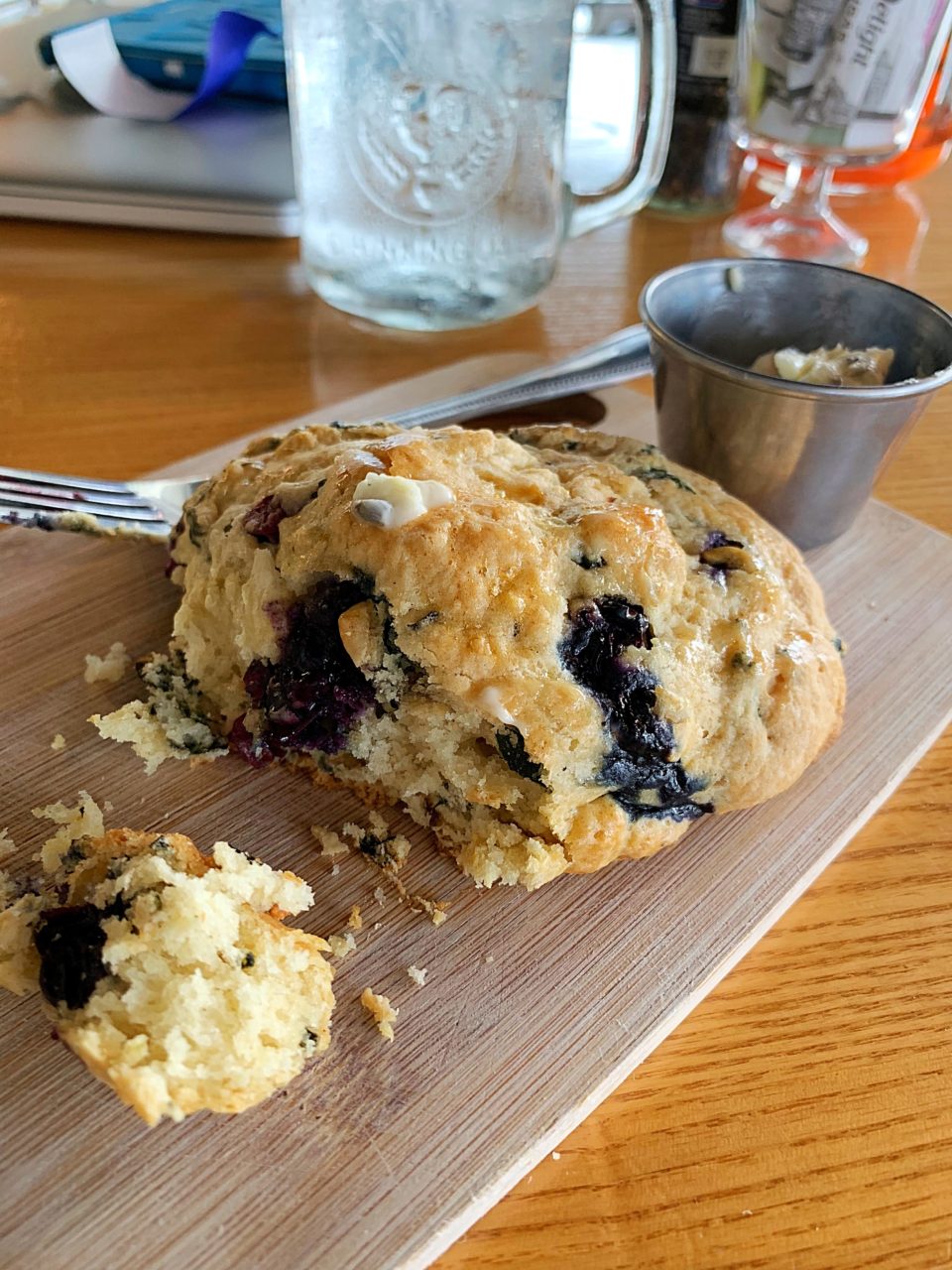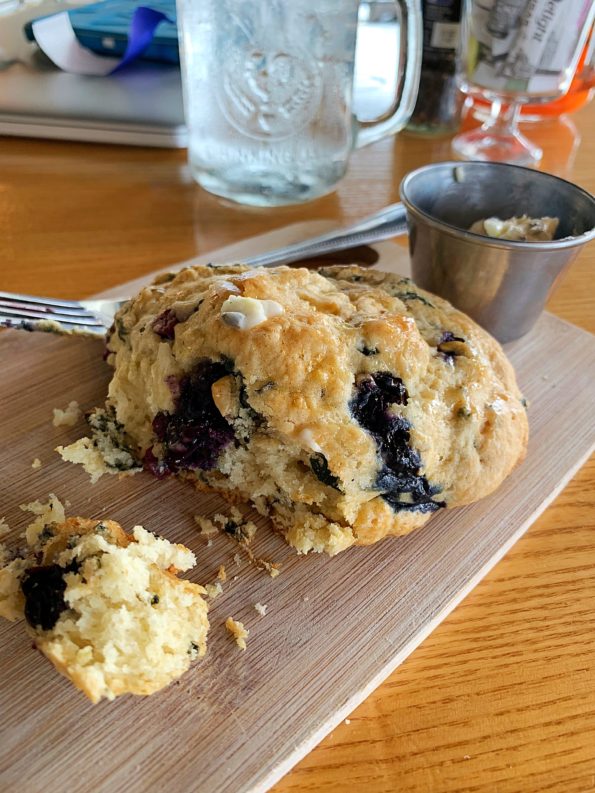 Filled with lots of blueberries.  The scones are made in-house.  So good.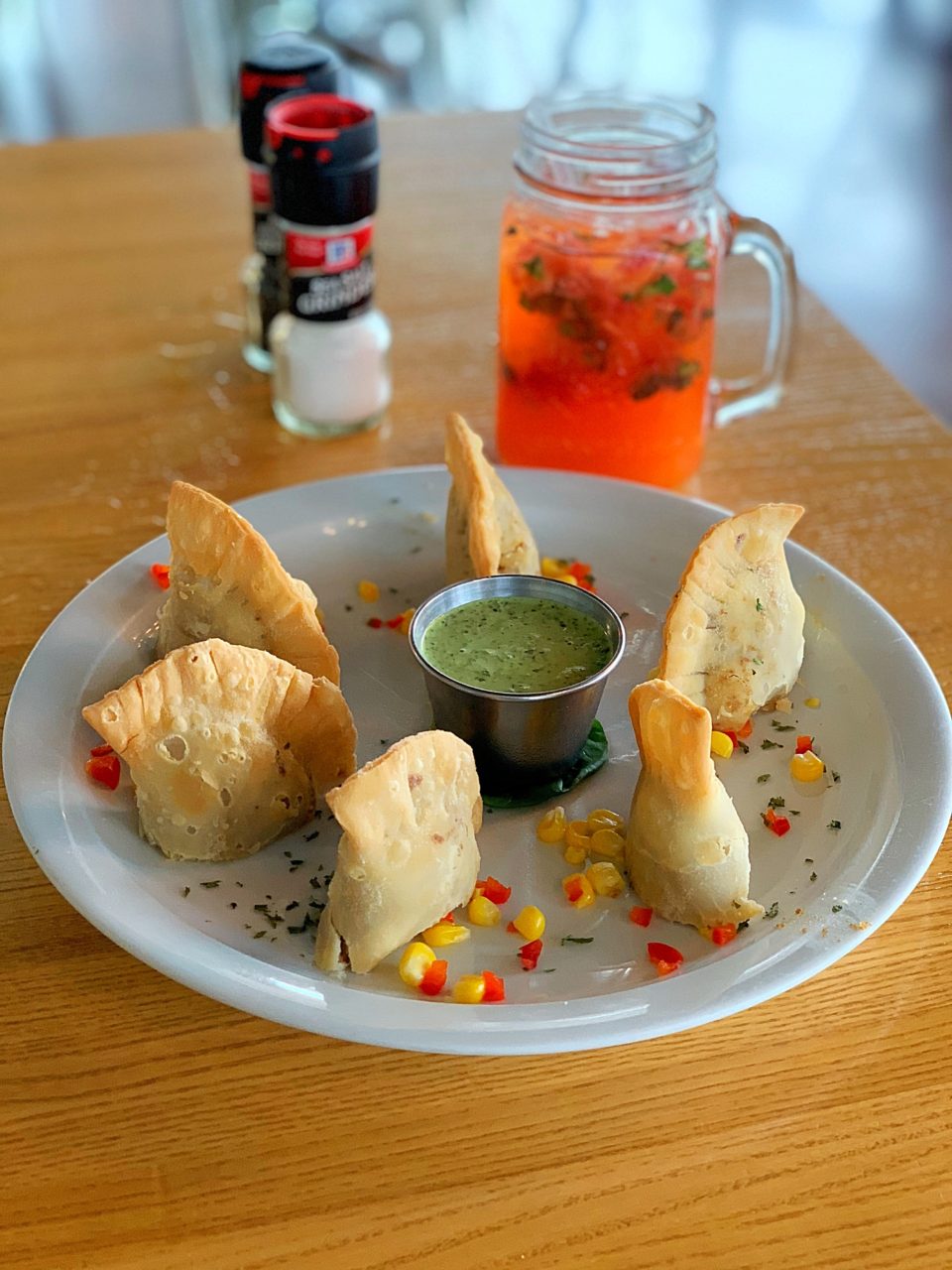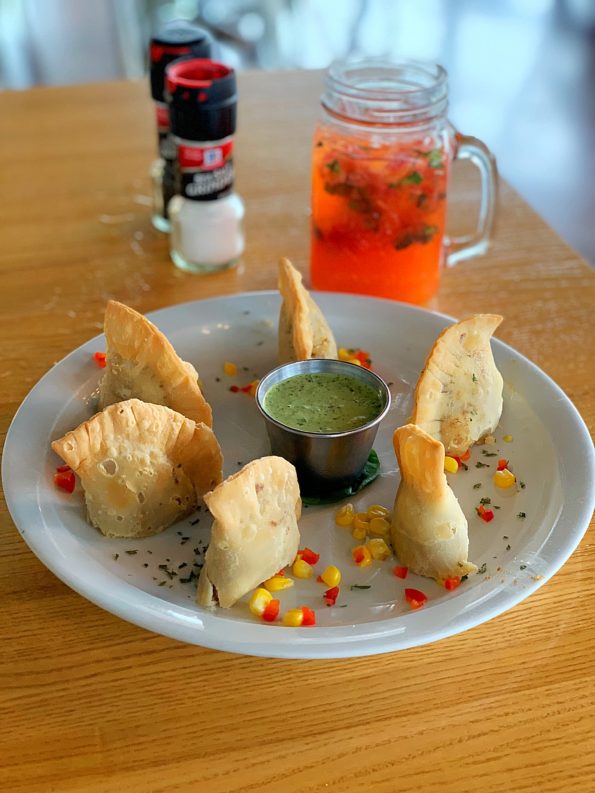 The empanadas was appealing, so I ordered the empanadas.  The dish consisted of three seasoned beef empanadas served with creamy cilantro dressing…yummy!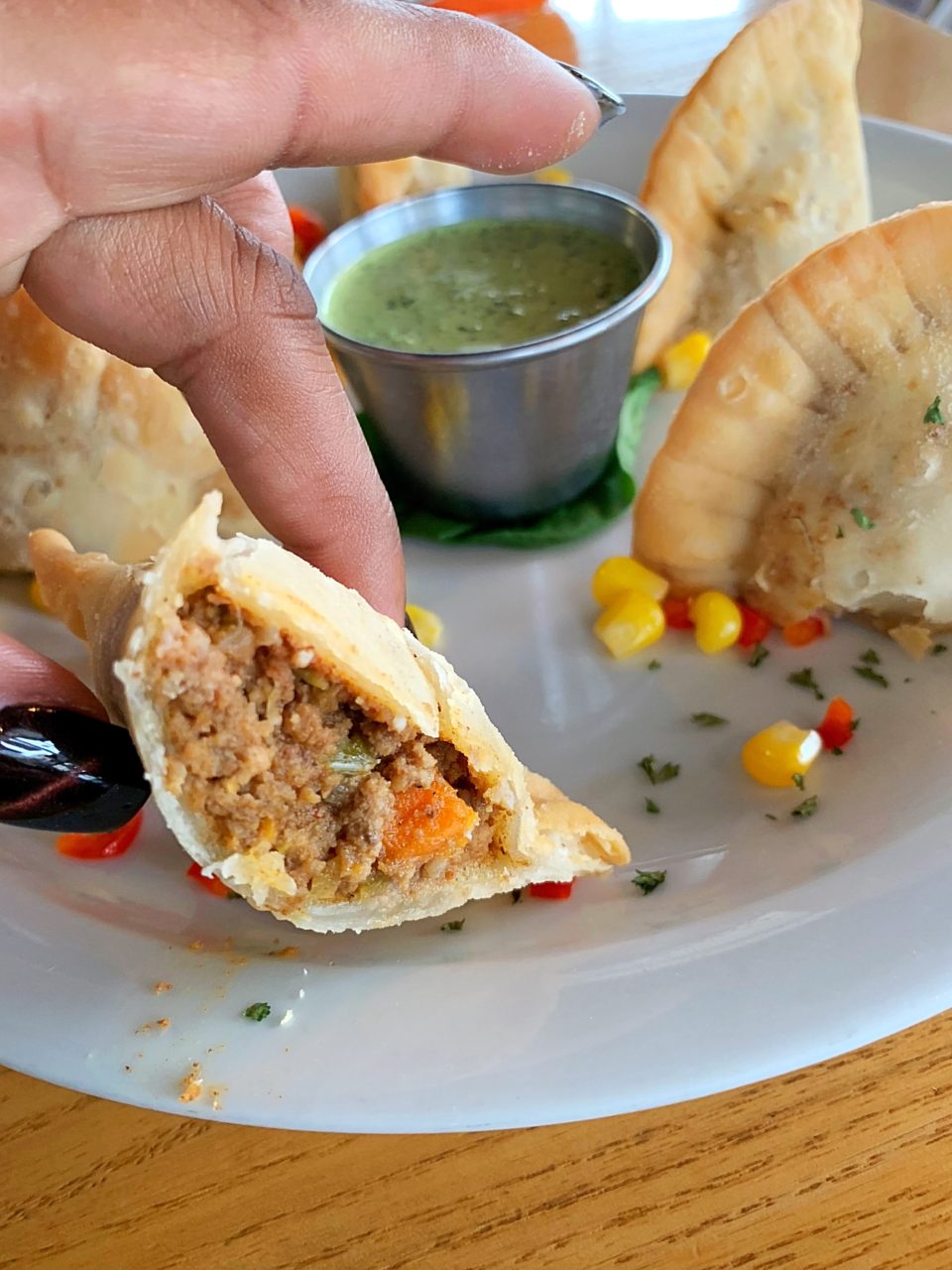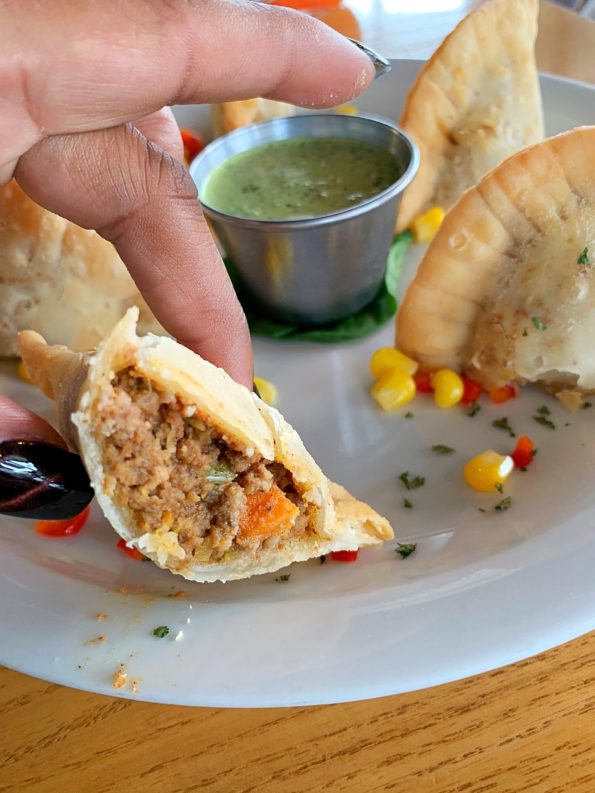 The dish was nicely presented.  Flaky crust stuffed with a great mixture of meat and veggies. Served with a creamy delectable dressing for dipping.  I loved this dish.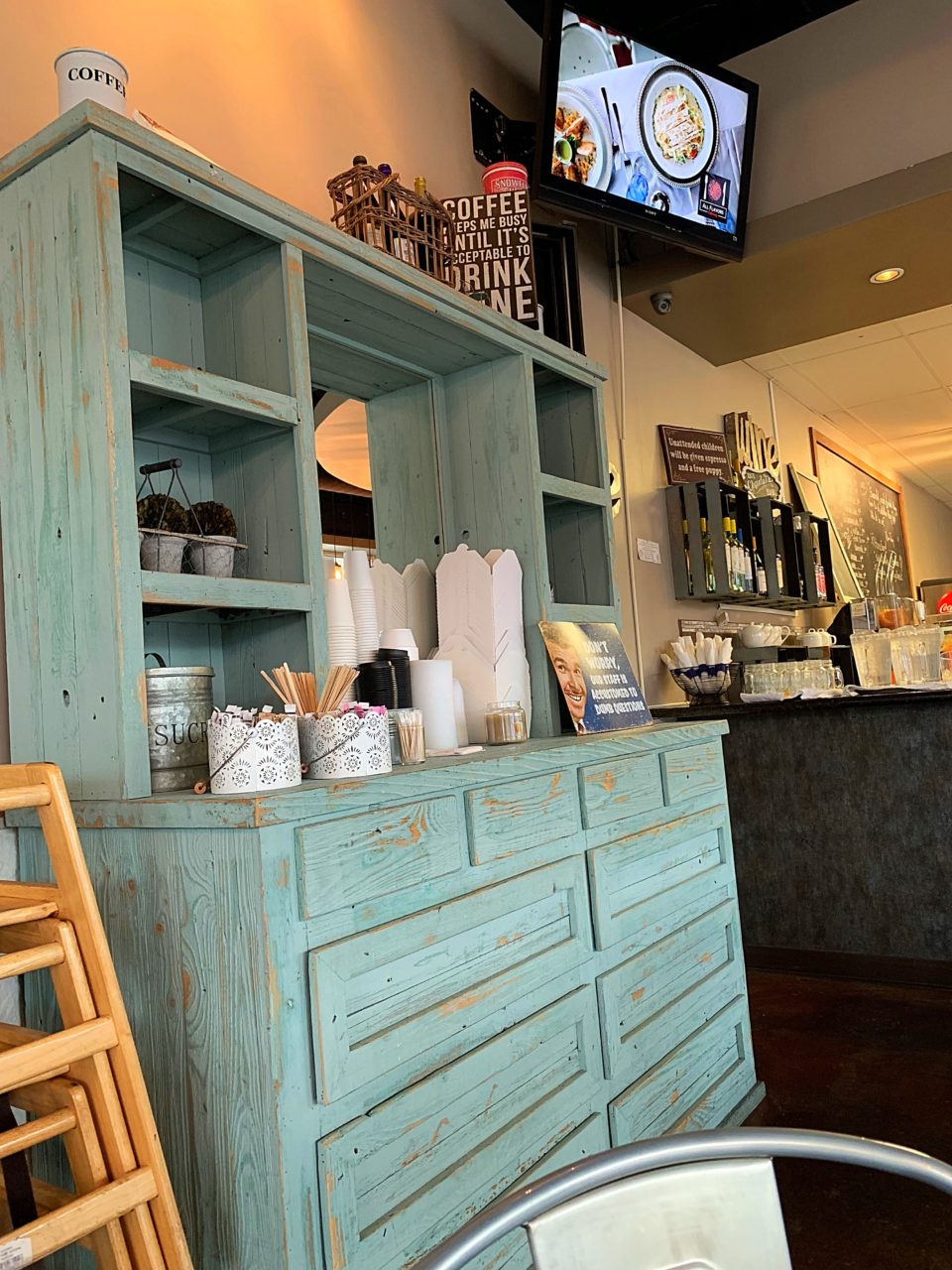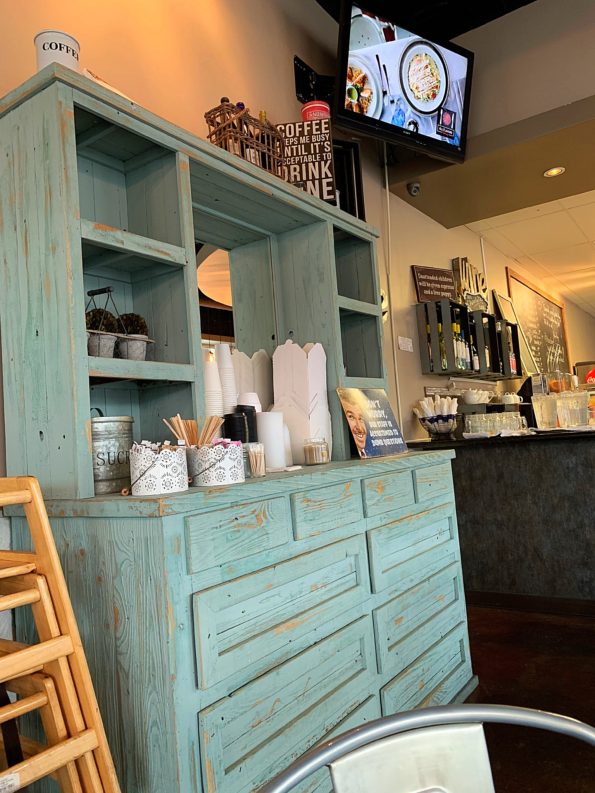 I loved Hanan's so much, I went to breakfast with a friend again.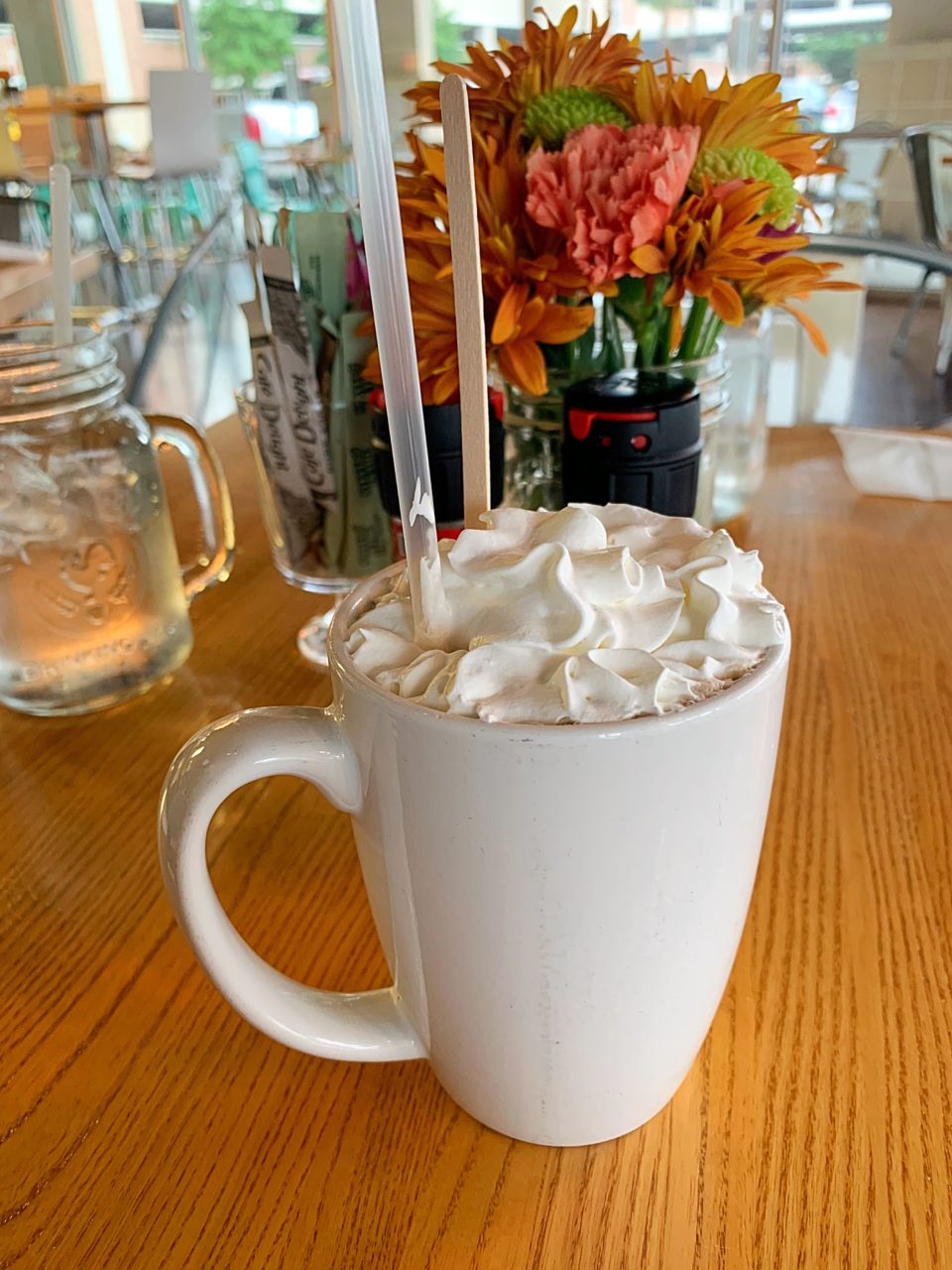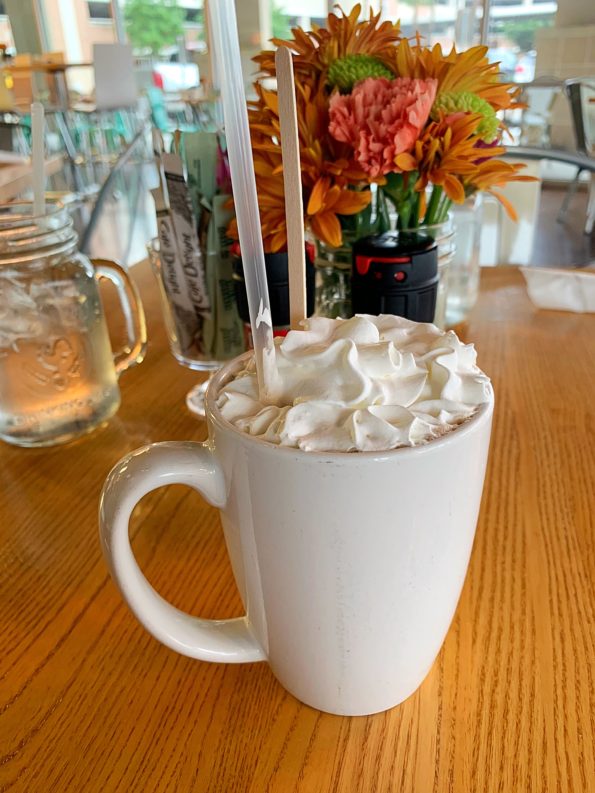 On my second visit, I tried a few other dishes.  To drink the hot chocolate was my choice.  The Hot Chocolate was a creamy, chocolatey goodness topped with whipped cream and chocolate.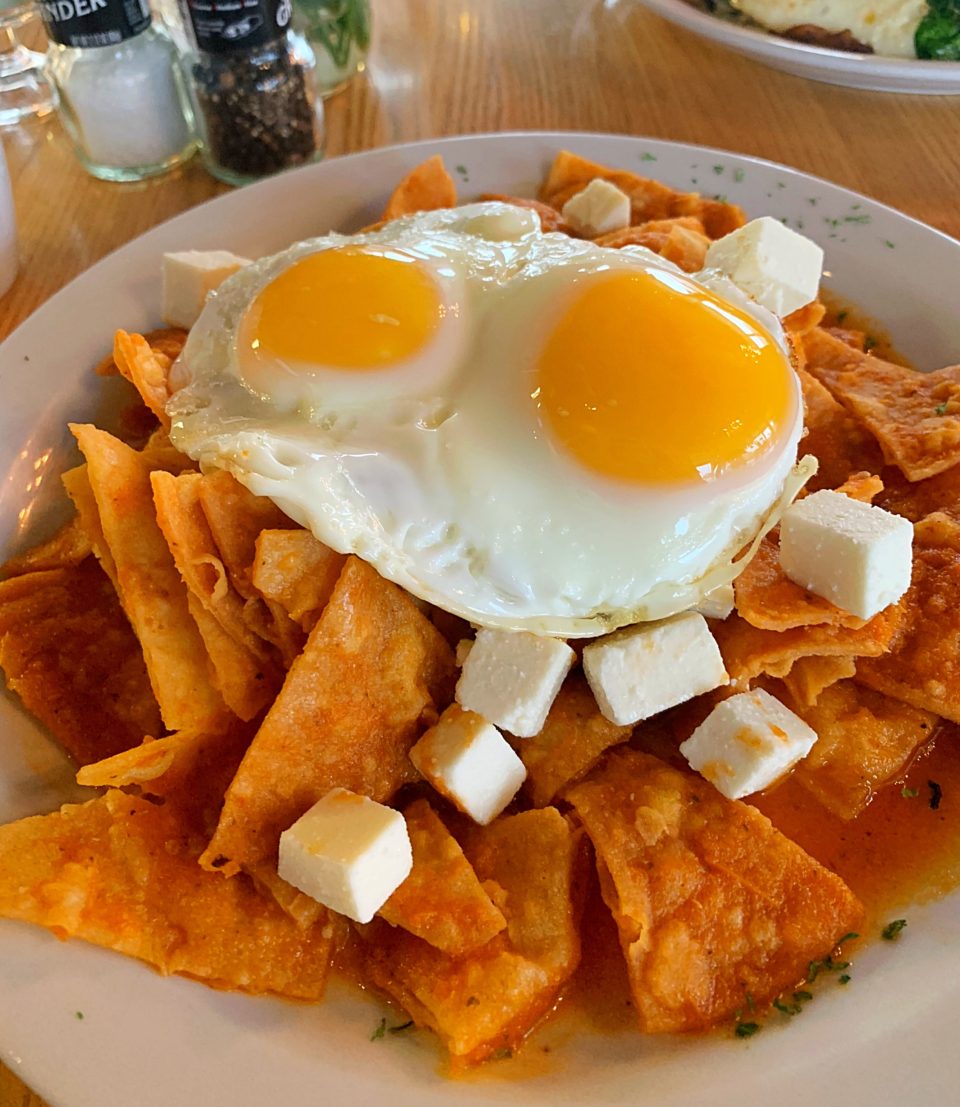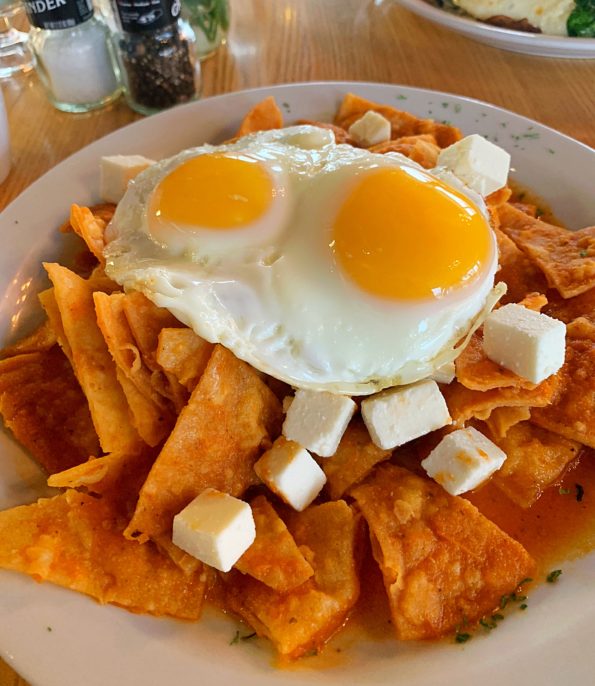 I decided to try the Chilaquiles dish.  A dish with crispy corn tortilla tossed in roasted tomato, house-made salsa, garnished with sour cream, cheese topped with 2 organic sunny side up eggs.
I have to be honest the dish sounded good on the menu, but I really didn't like this dish.  I was a little disappoint, because everything else I've tried prior was delicious.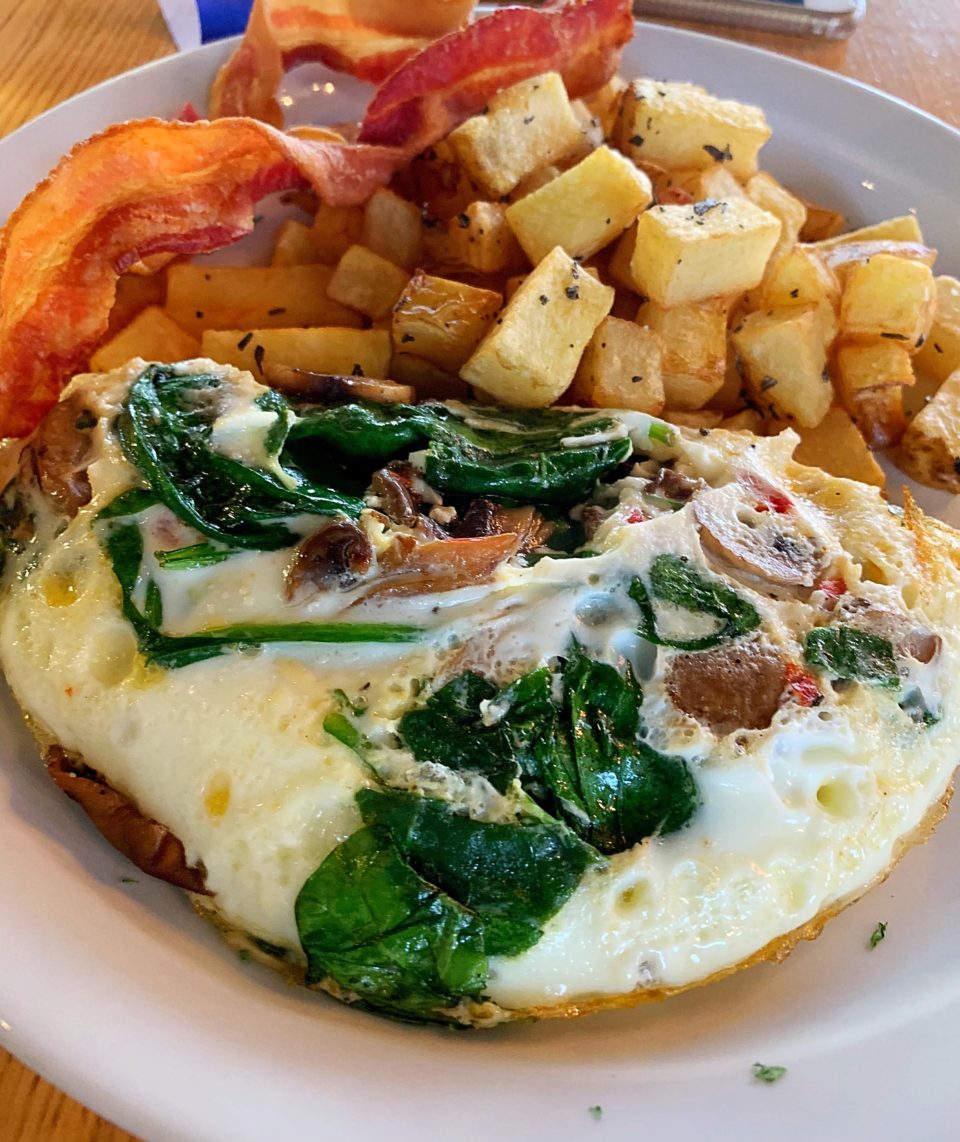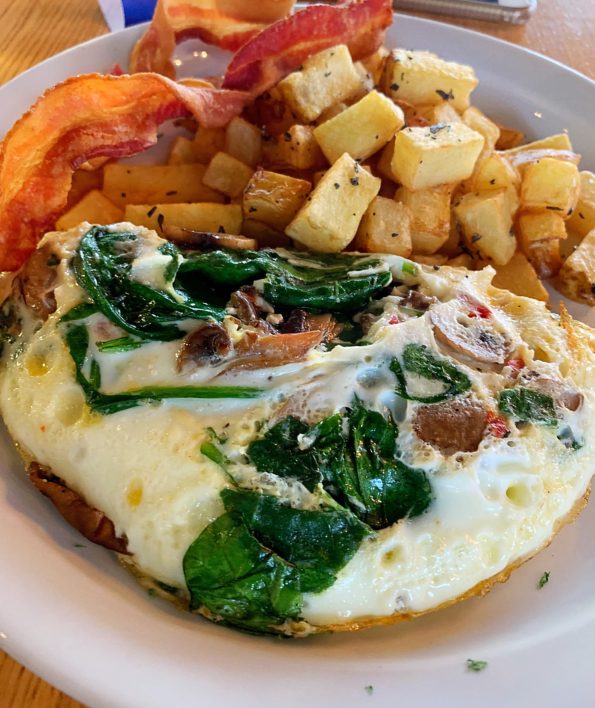 My friend ordered the Health Nut.  The Health Nut consisted of an egg white omelette. The omelette included spinach, mushroom, sweet red peppers, goat cheese.  Served with Rosemary Potatoes and Bacon.
A good choice for the health conscience.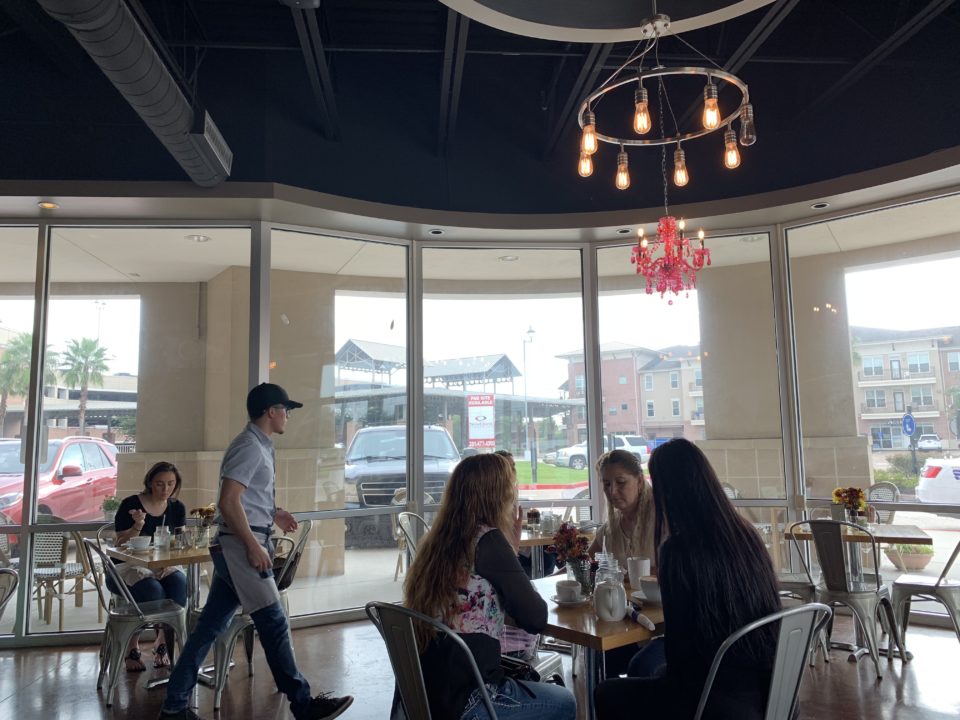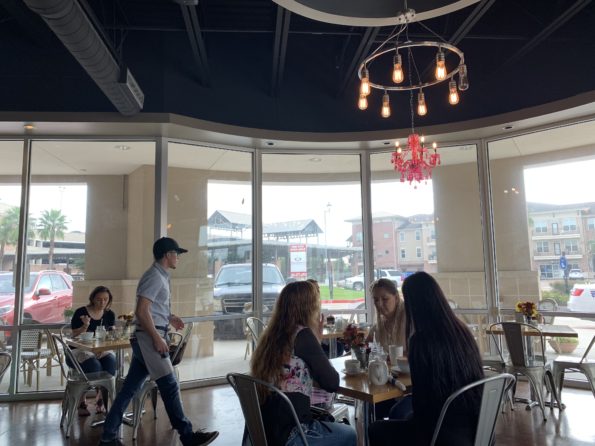 Overall, I have to say that Hanan's Cafe is a great spot.  The feel, atmosphere and vibe of Hanan's was wonderful.
The service at Hanan's Cafe is spot on!  I've had the same waitress each time I've dined and she was amazing every time.
Hanan's Cafe not only serves breakfast but also lunch as well.  With options from Salads, Sandwiches, Soups, Burgers and much more.
Grab a friend, your spouse or by yourself and enjoy delicious food, great atmosphere and service with Hanan's.
Hanan's has a lovely patio area which is perfect for the cool days we have been enjoying here in Houston.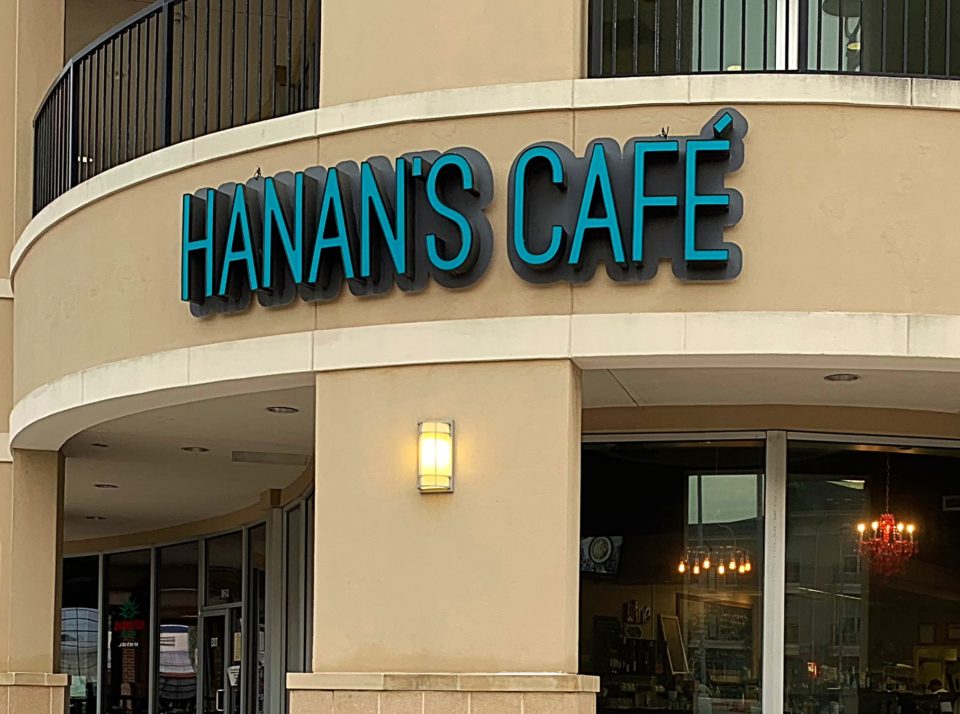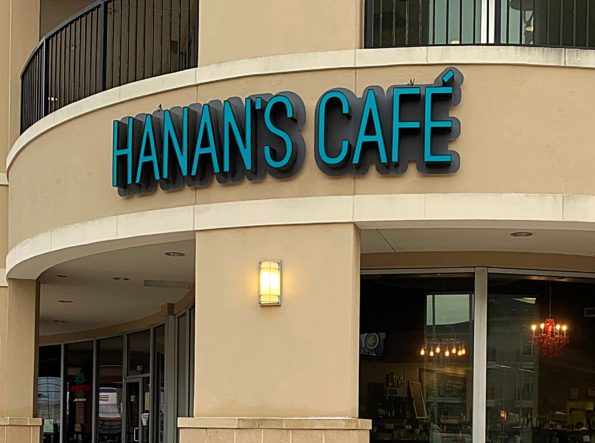 Hanan's Cafe & Eatery is located at 25282 NW Freeway – Cypress, Texas.  The Hours of Operation are Monday – Sunday 8:00 a.m. – 3:00 p.m.
Go check them out and be sure to tell them that Da' Stylish Foodie.