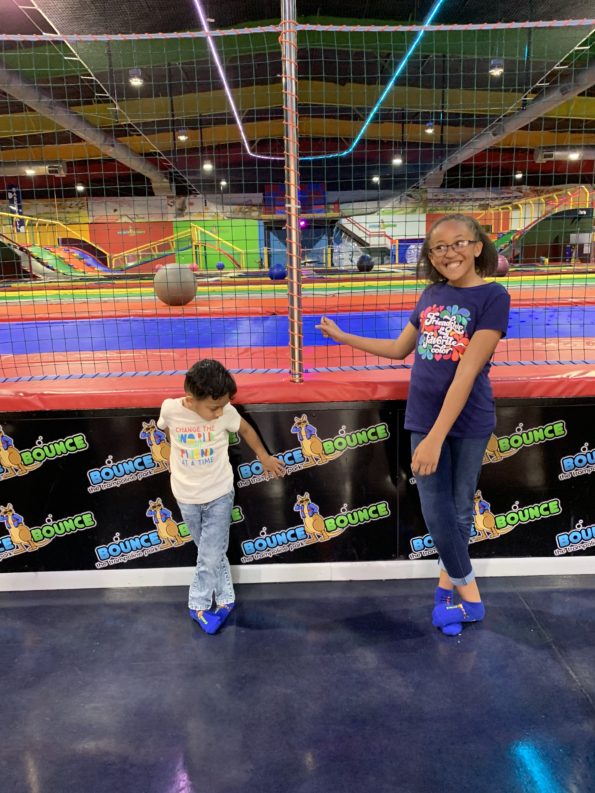 My family and I enjoy venturing out and exploring the Houston Area.  One thing that we love about Houston is that there is always something to do.  The kids have been asking to go to Bounce Bounce Trampoline Park so we ventured out to try the place out.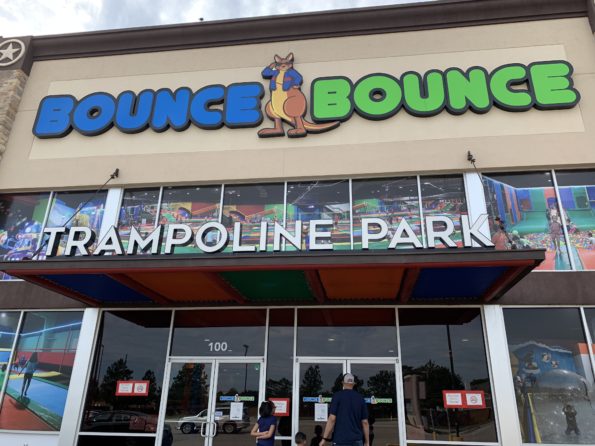 We decided to go Friday afternoon.  Bounce Bounce Trampoline Park is a family fun spot that offers something for the entire family.  It is a great place to go and unwind from a busy week, tiring day or just to have a little fun with the family.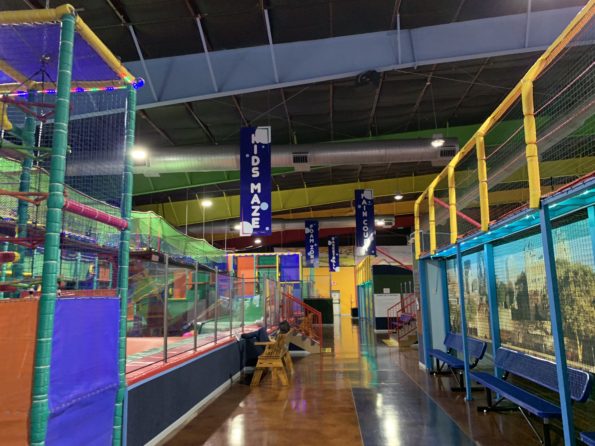 Bounce ounce offers Zip-line, Bumper Cars, Dodge Ball on the trampoline, Basketball, Regular trampoline jumping. There is also a soccer area, a kid's maze and much more.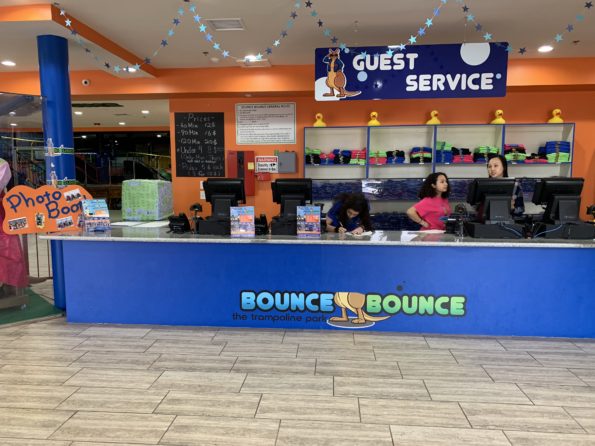 We arrived right at 4 which was the perfect time.  Right before the afternoon rush.  Since it was our first time, we walked around and explored to see everything that they offered.
After signing our waiver, getting our socks and becoming familiar with the facility it was time to do what we came to do, HAVE FUN!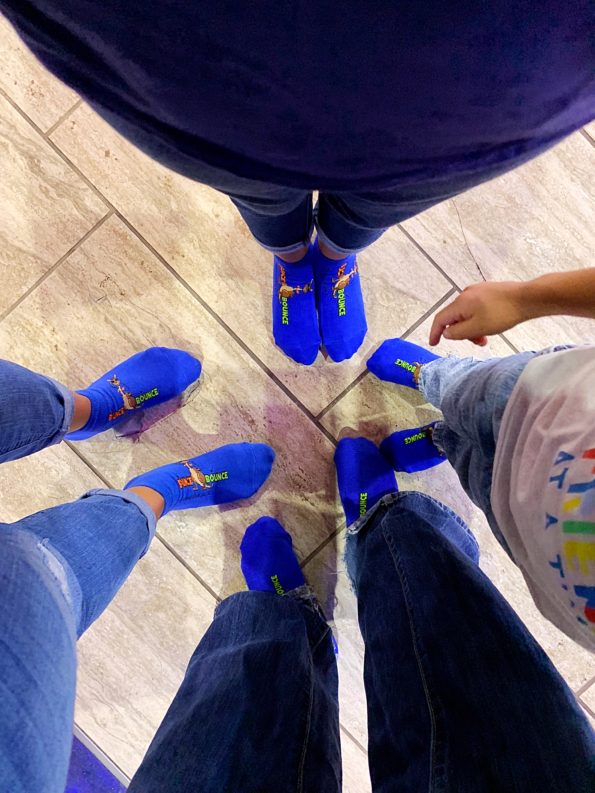 We put on our Bounce Socks, stored our shoes and headed to the Main Court.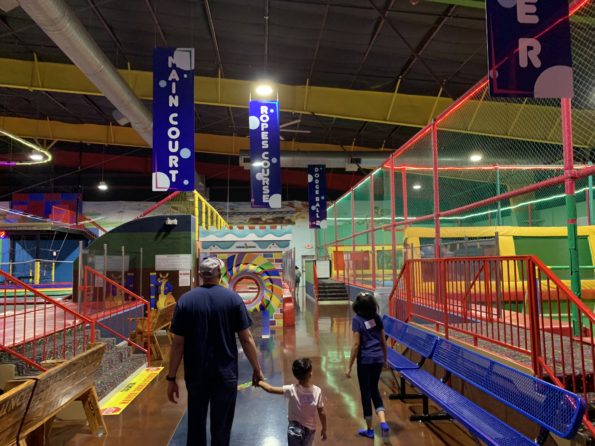 The Main Court was so much fun.  A wide-opened space filled with several trampolines big oversized balls and hamster balls.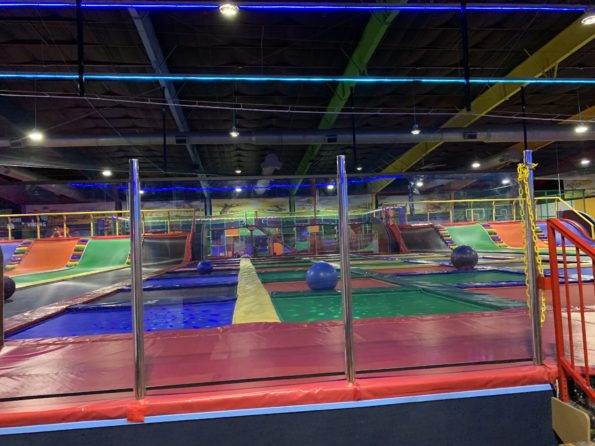 This area was my favorite because we enjoyed time jumping as a family.  Rolling the hamster balls and chasing each other.  We also loved the slides within that area.  So much fun!
After about 25 minutes in that area, we headed to the soccer area.  My son plays soccer so we enjoyed a few minutes in that area.  Fun when you have enough people for a game.  Great place to bring your kids if they need to practice if its too wet outside. Especially with all the rain we have been getting in Houston.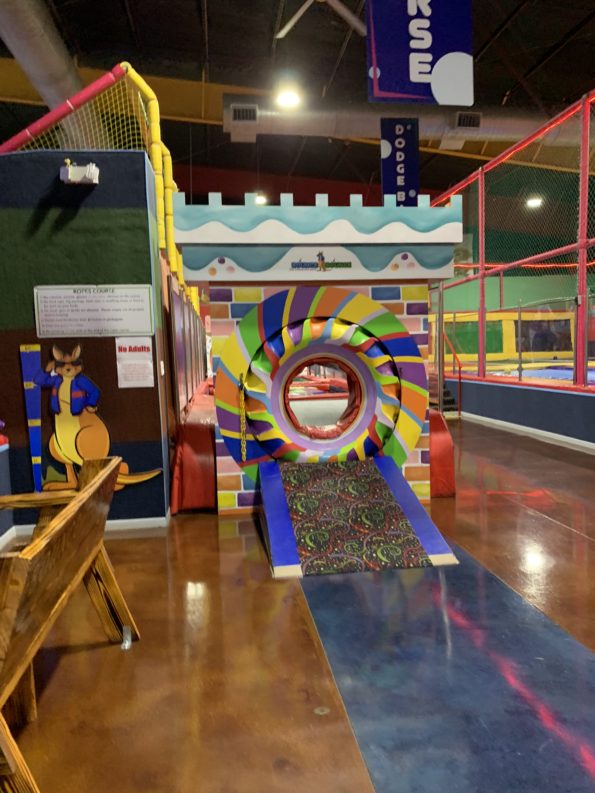 The kiddos wanted to try the obstacle course area.  I have to say this course was awesome.  Similar to a mini gladiator area.  Great idea for kids.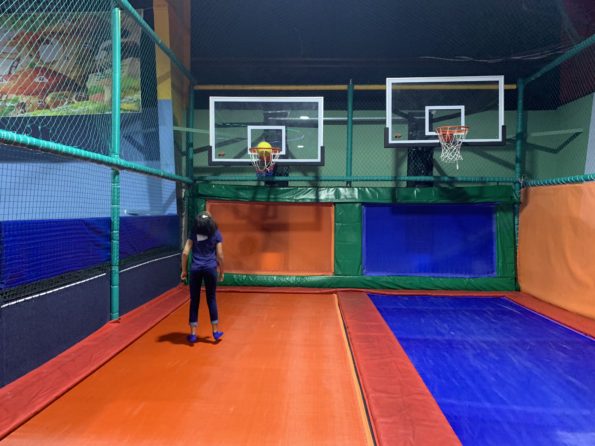 We headed to the basketball area which was a hit for my husband and daughter.  They are both competitive when it comes to sports.  I loved watching them do a shoot out jump style.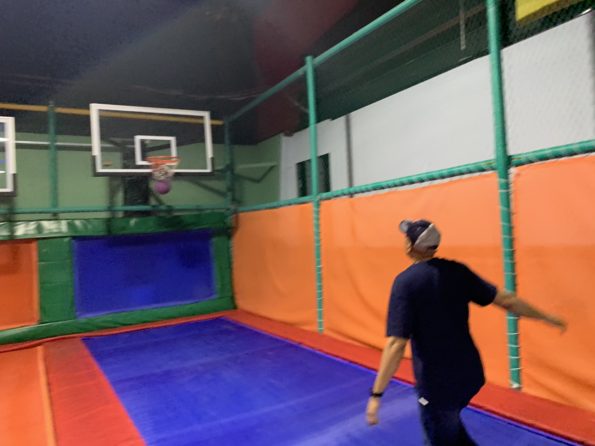 Fun fun! My husband even dunked the ball.  Not bad for an old man.  Just kidding but it was great seeing them play ball together.
We headed to the foam area.  Ok this one was awesome.  I enjoyed jumping in the foam with my kids.  I may have thought that I was a teenager again.  Check out this video above and you be the judge.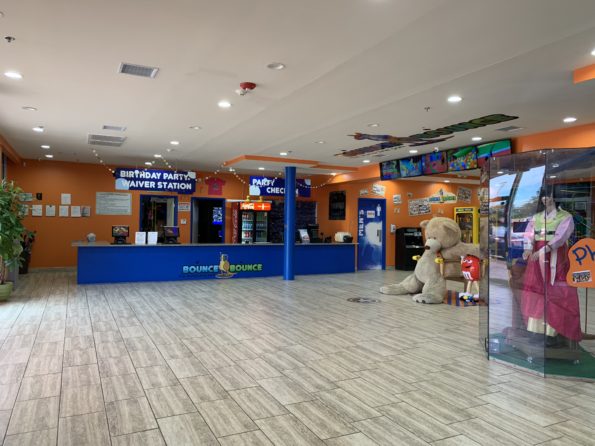 Fun right!  We had an amazing time.  An hour packed with so much fun!  We had an amazing time.  A worry free time of just having a blast jumping, jumping and more jumping!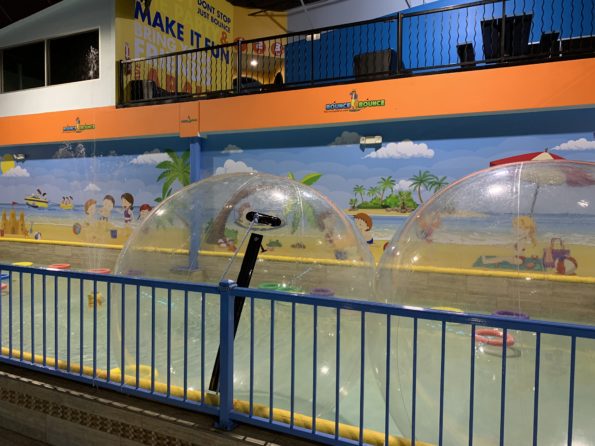 In addition to everything we did, Bounce Bounce also offers Hamster Balls on water, Bumper Cars, Zip-lining through the park, Mini Viking and Selfie Booths.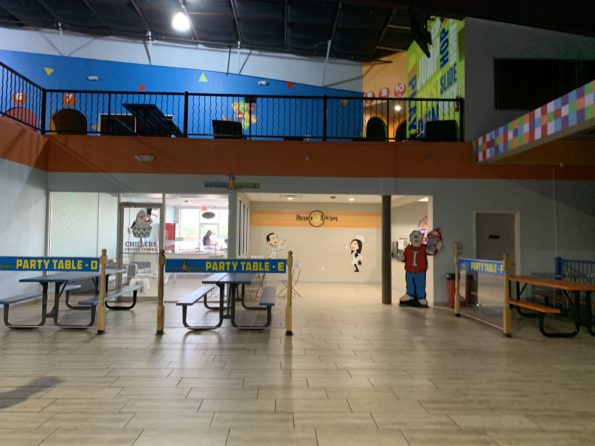 Bounce Bounce Trampoline Park also host birthday parties.  Visit their website for packages and offerings.
I think my only complaint is that there was no concessions stand. If you are spending hours at a place having a concessions stand would be a good addition, but other than that we loved our time there.
There is a yogurt shop that is connected to the Bounce Bounce Trampoline Park.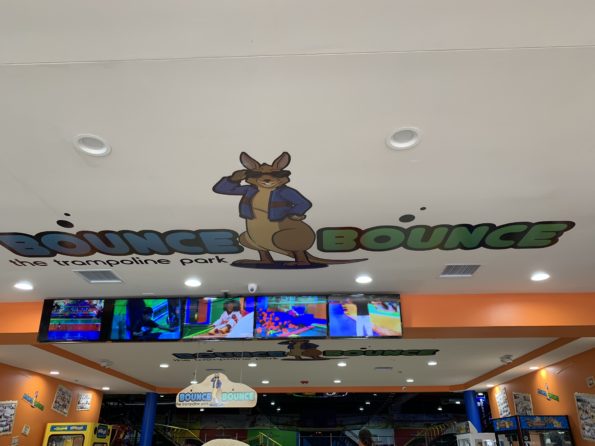 Bounce Bounce Trampoline Park is perfect if you live in the Cypress.  Bounce Bounce is located at 7955 Barker Cypress Rd. Cypress, TX 77433.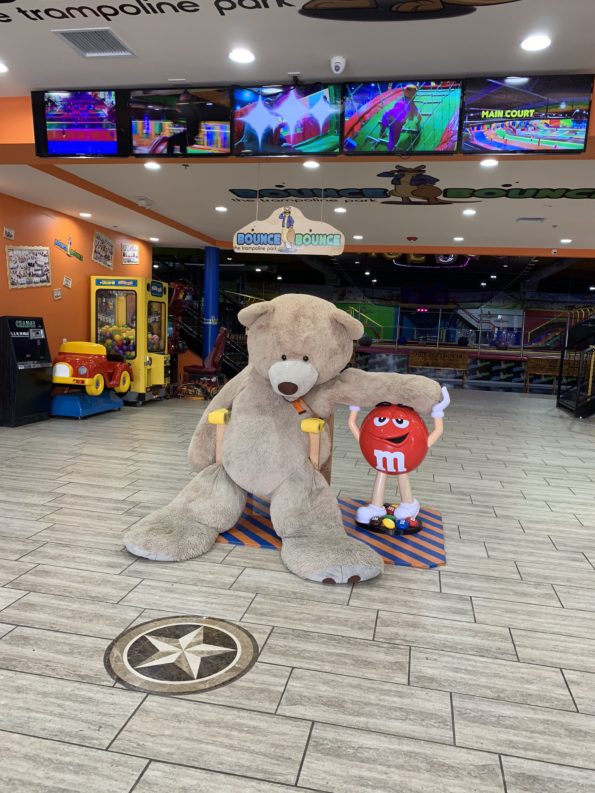 The Hours of operation are Monday – Thursday 12:00 p.m. – 10:00 p.m., Friday 12:00 p.m. – 9:00 p.m., Saturday 10:00 a.m. – 9:00 p.m. and Sunday 10:00 a.m. – 10:00 p.m. They also have a Teen Nights for your teenagers Friday and Saturday from 9:00 p.m. – 11:00 p.m.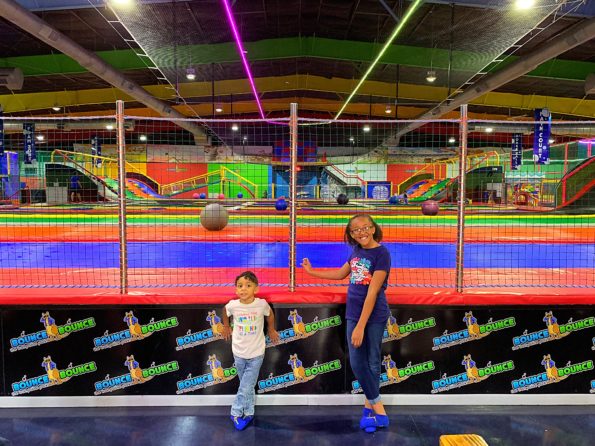 Go check them out and be sure to tell them that Da'Stylish Foodie sent you.