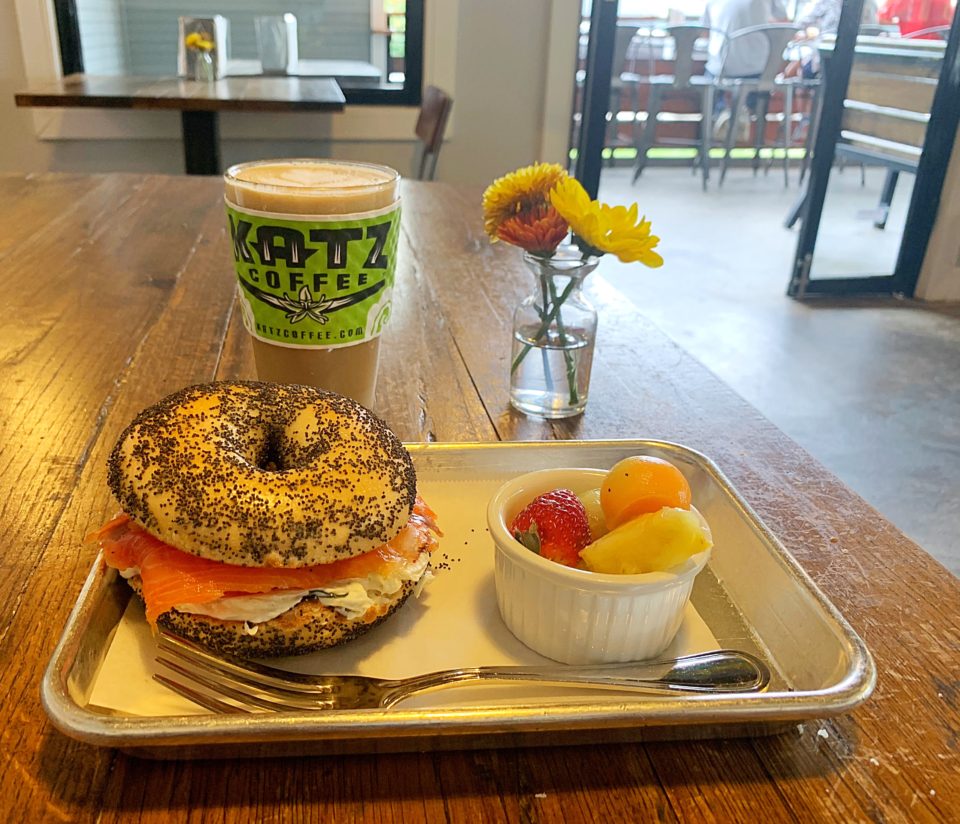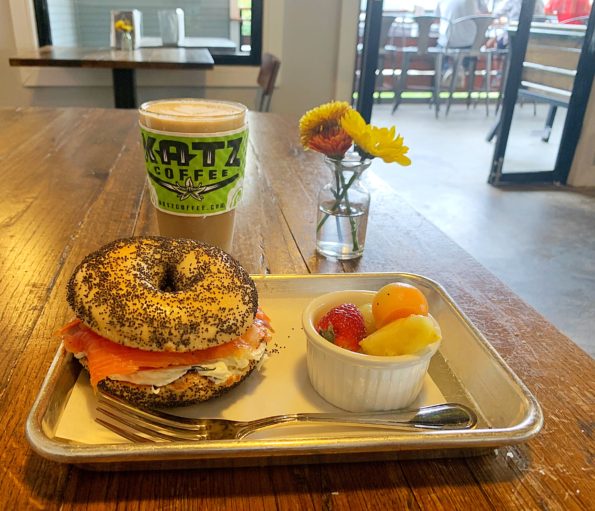 Last week I was in the Houston downtown area and I was on the hunt for a quick breakfast.  I decided to try Golden Bagels & Coffee.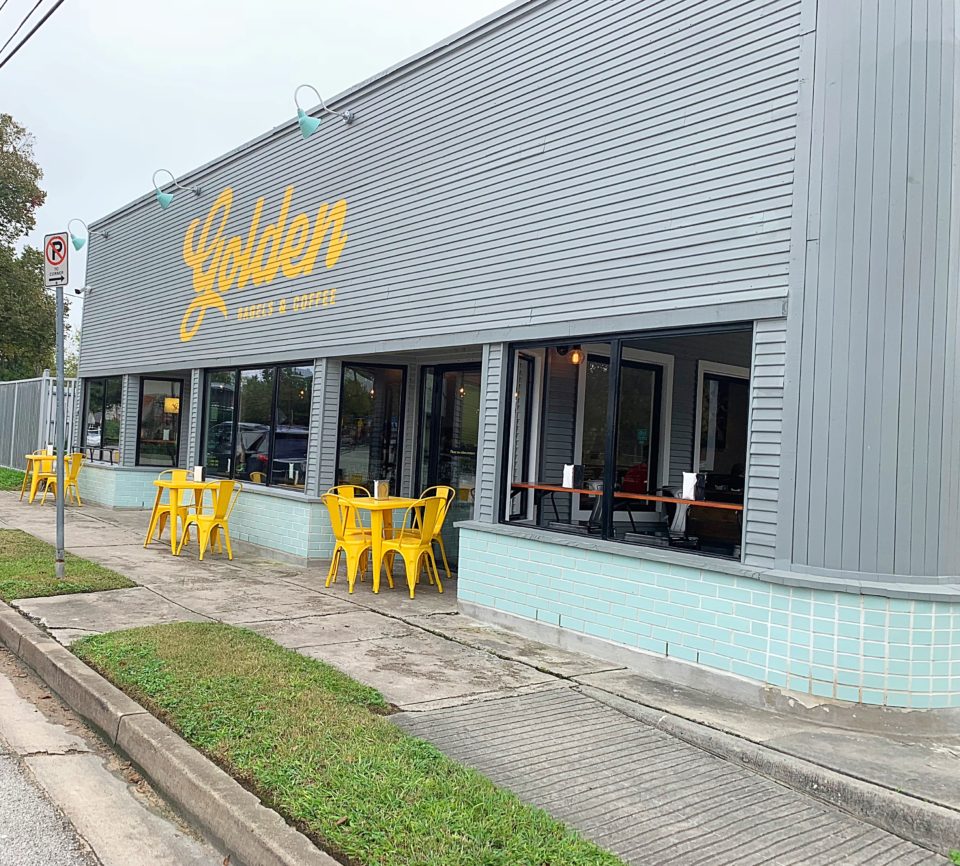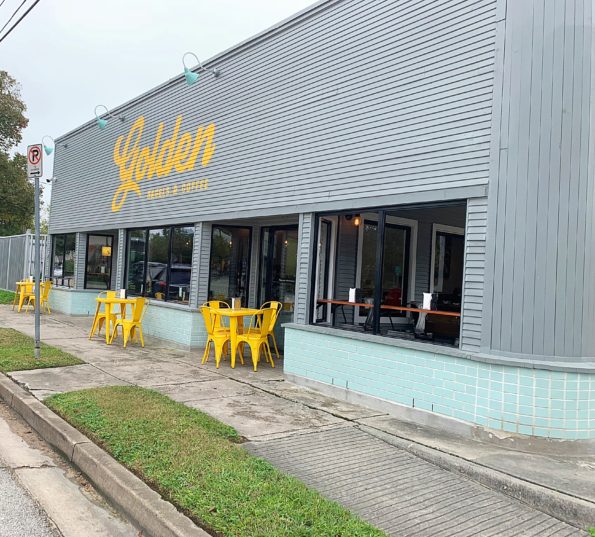 Golden Bagels & Coffee has been opened for almost a year and located in the Heights. Offering New York Style Bagels combining a gulf coast twist featuring house cured & smoke fish.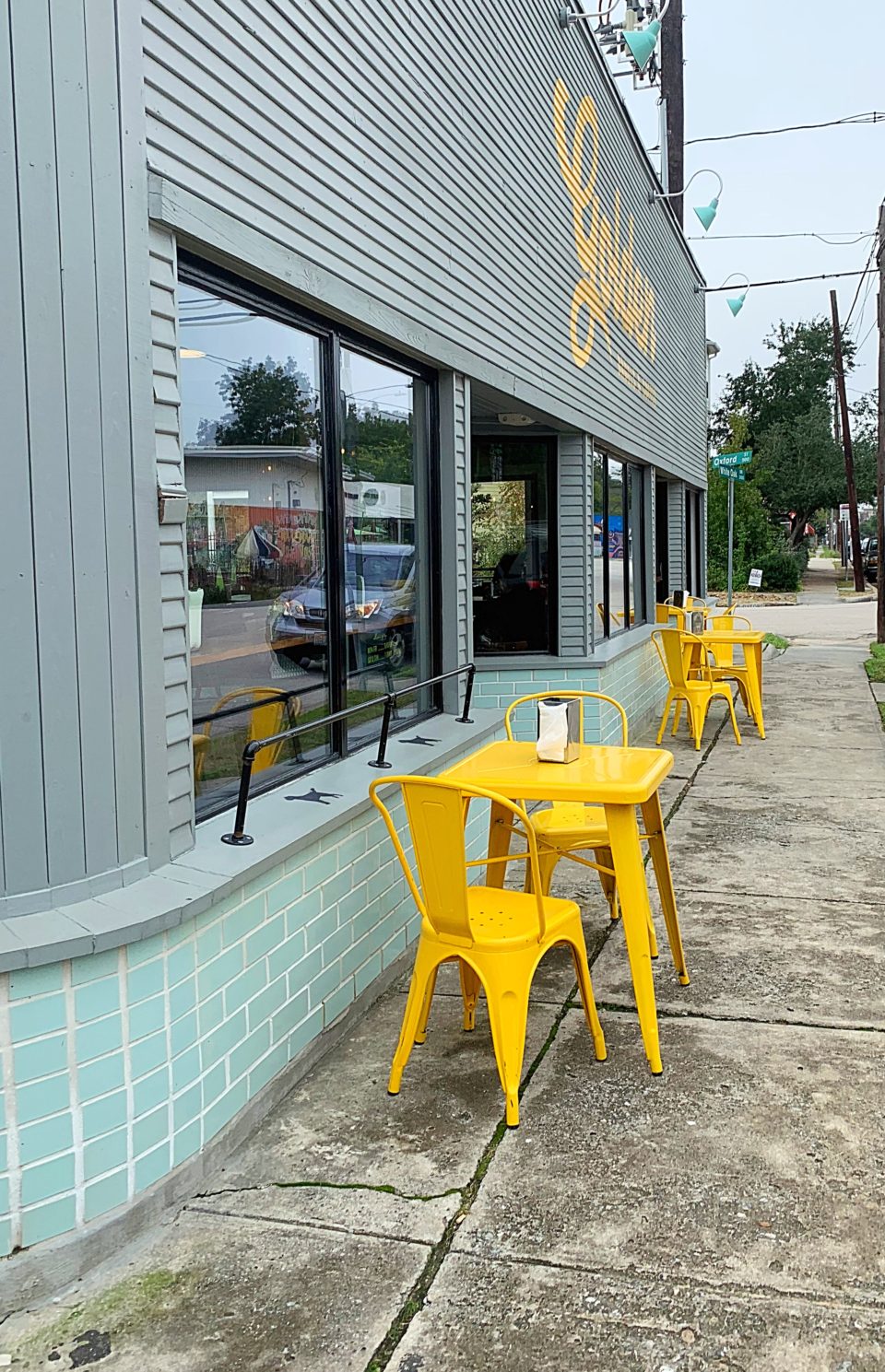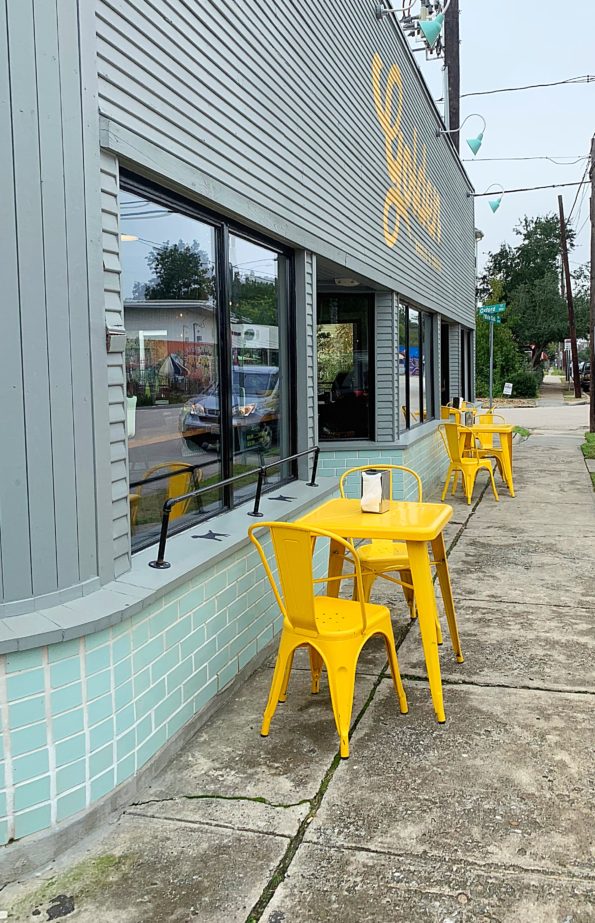 As I approached the place, I loved the yellow accents on the outside.  Eye catching and popping against the grey exterior.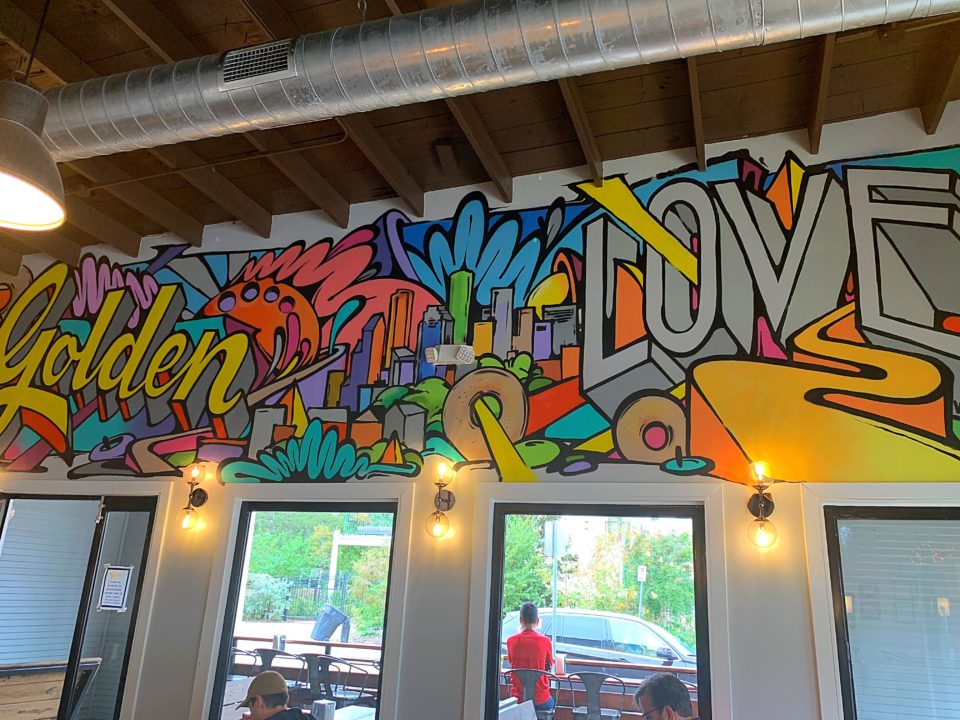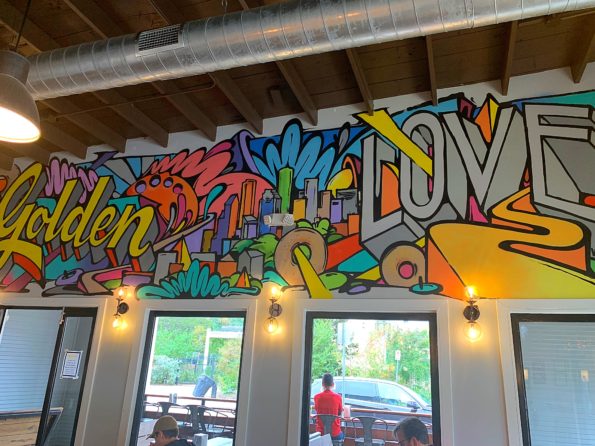 Once inside I noticed that the yellow from outside carried to the inside.  The wall art immediately caught my eye.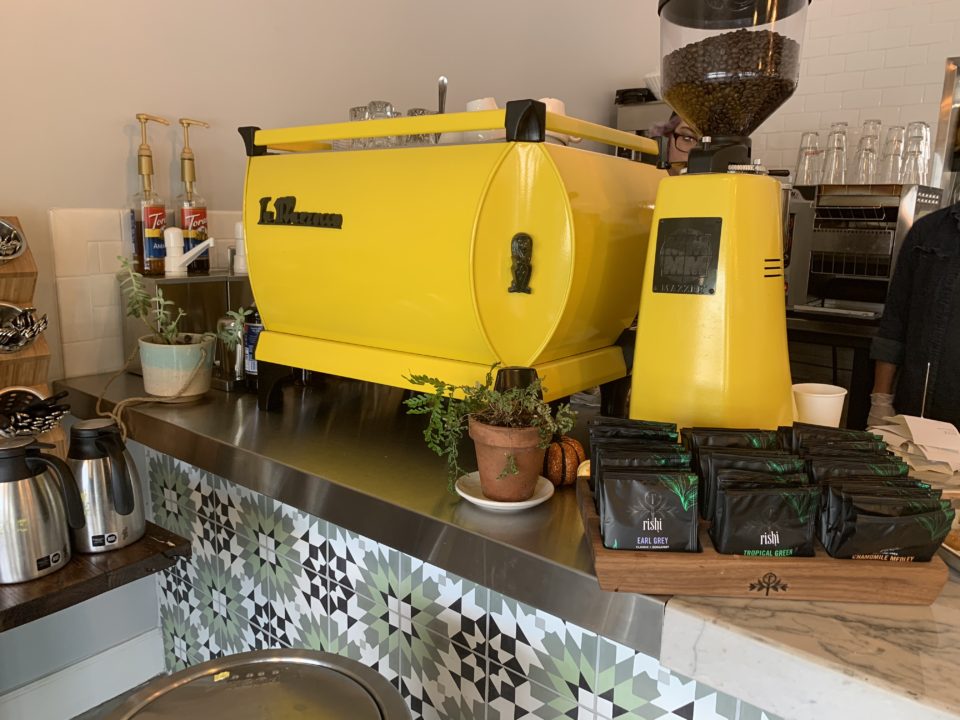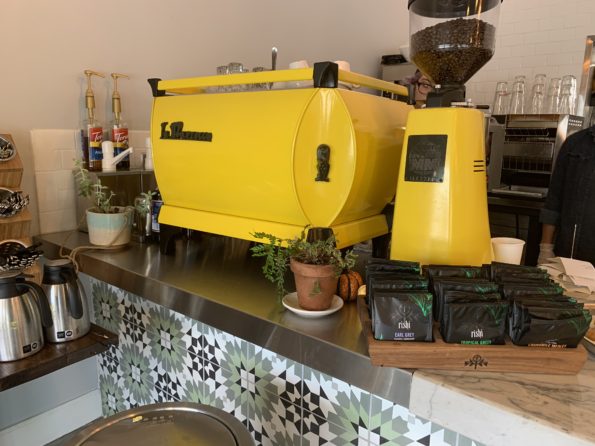 I approached the counter and ordered my coffee and breakfast.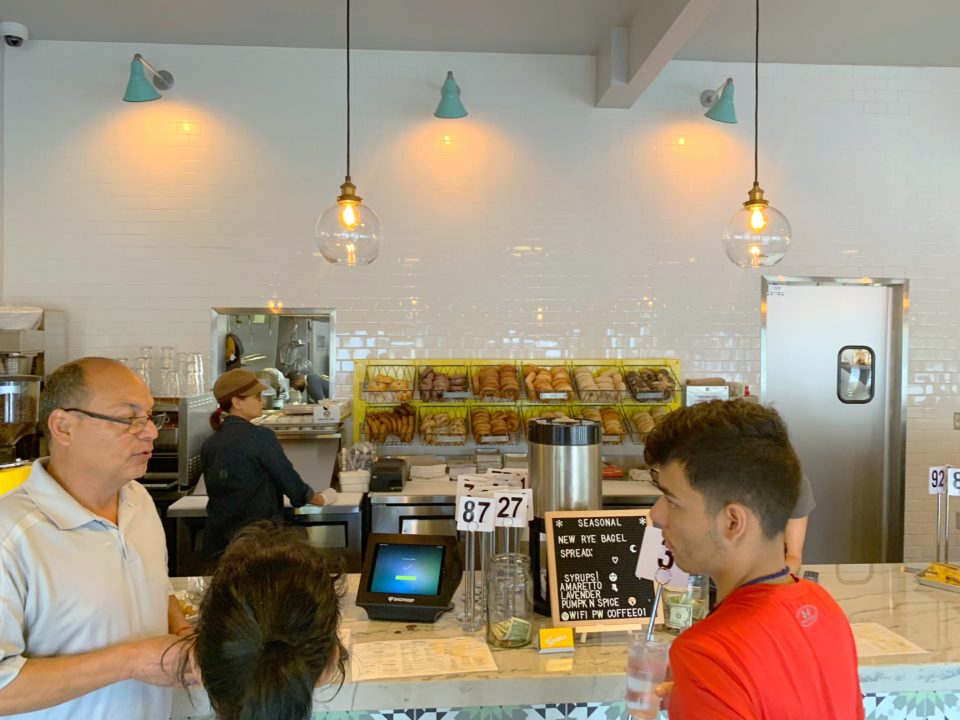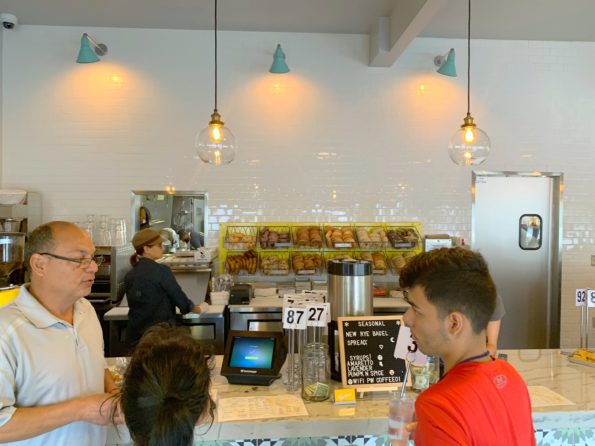 I love bagels and I make my own at home often so this spot was after my own heart.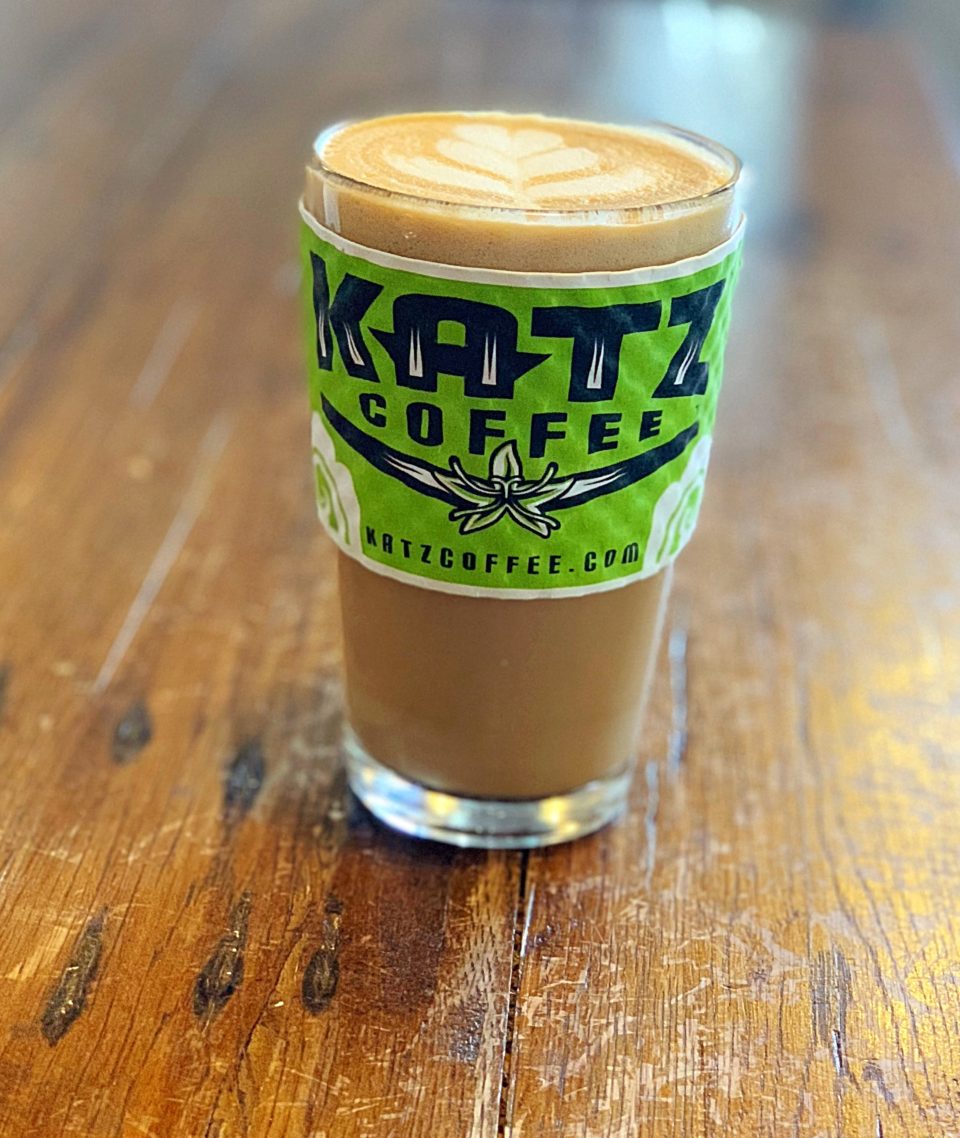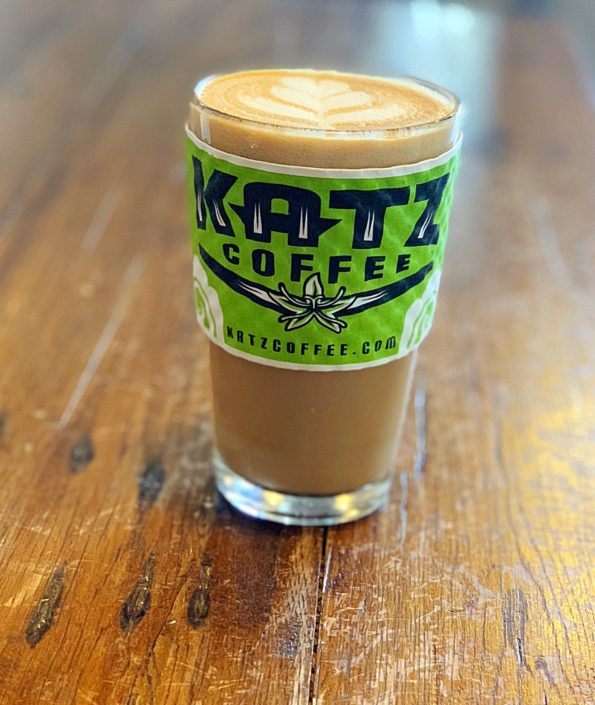 For my drink, I decided on the Lavender Cappuccino.  The Lavender Cappuccino was served in a tall glass with nice coffee art on top.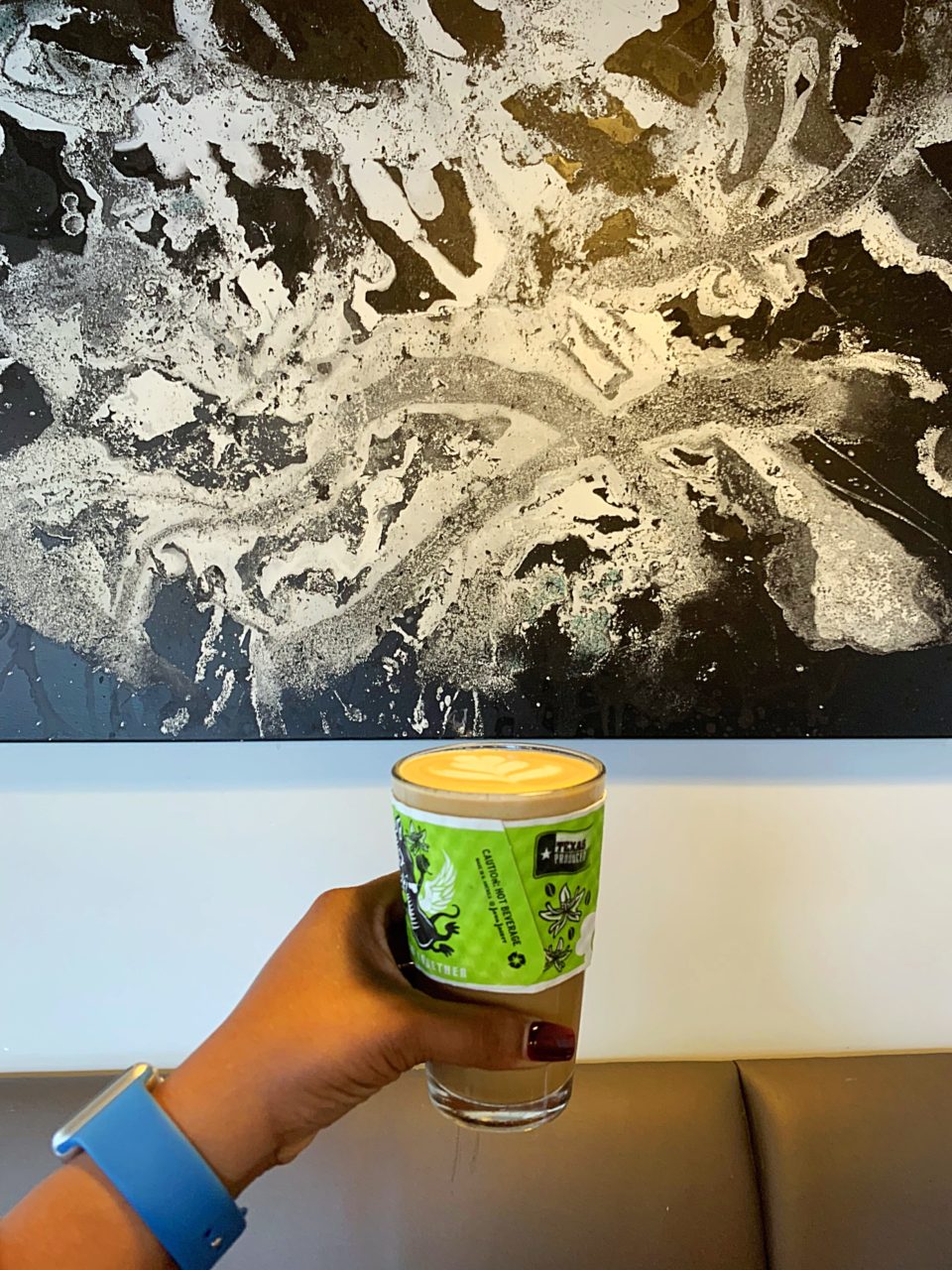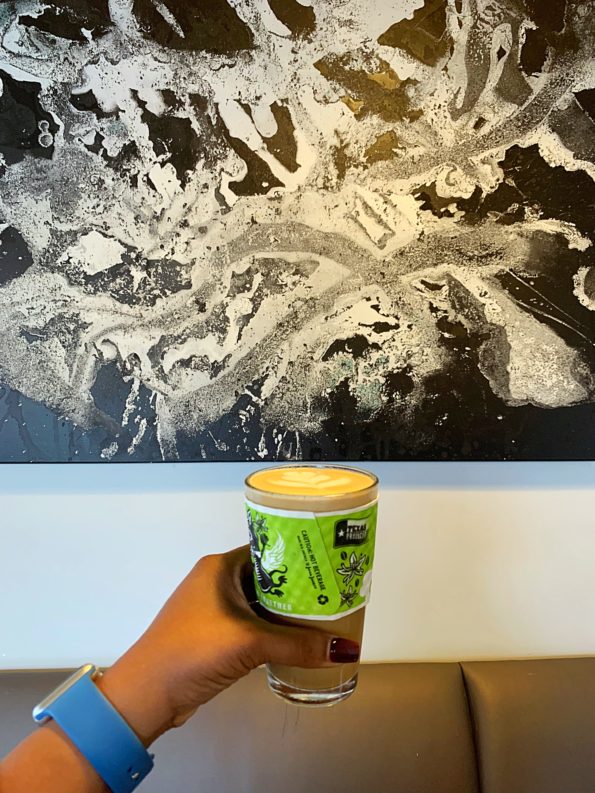 The coffee was smooth and didn't need anything additional.  I will say I didn't taste the lavender at all.  But the coffee was delicious.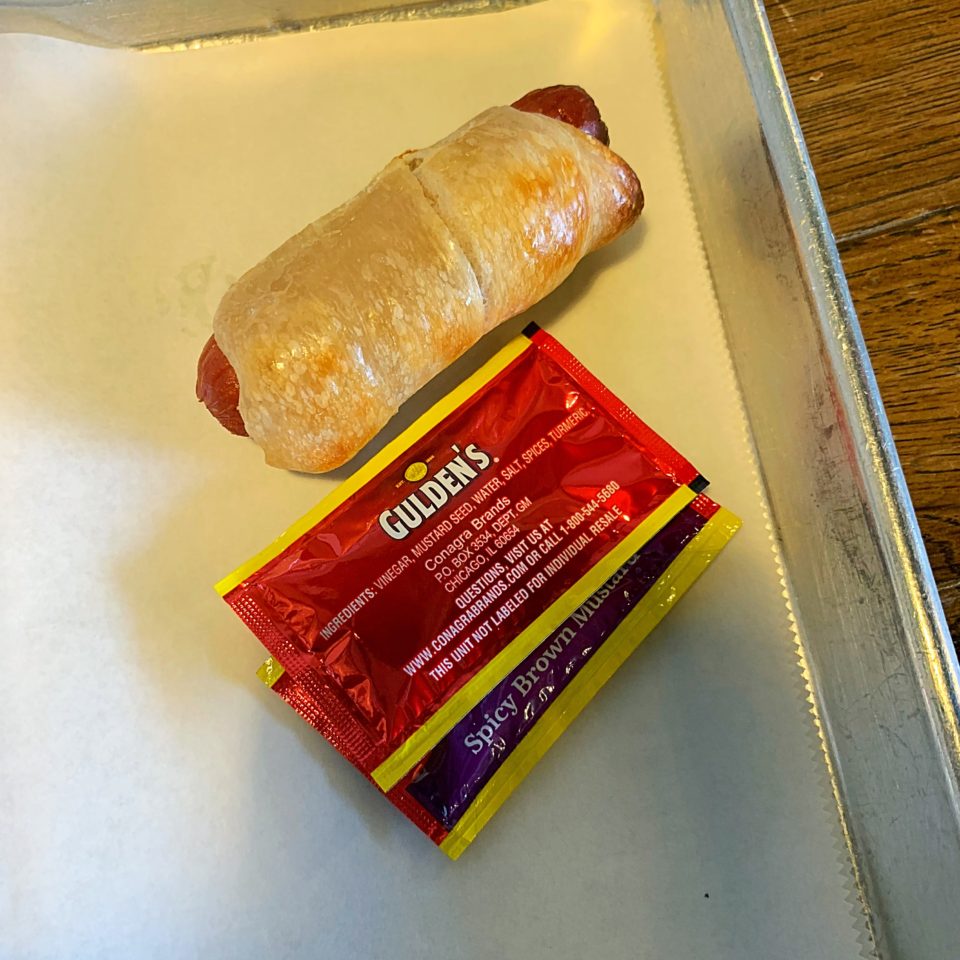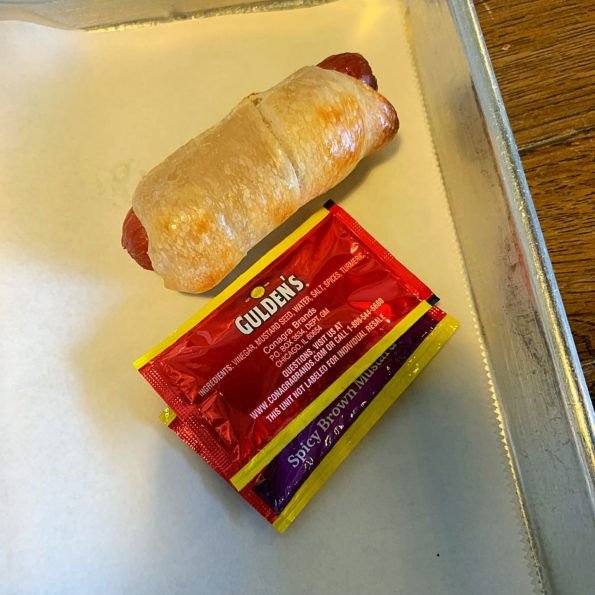 Golden Bagels also serves Mini Bagel Dogs.  The bagel dogs were so cute.  Served with mustard or ketchup this bagel dog was good and the mustard was perfect with the dog.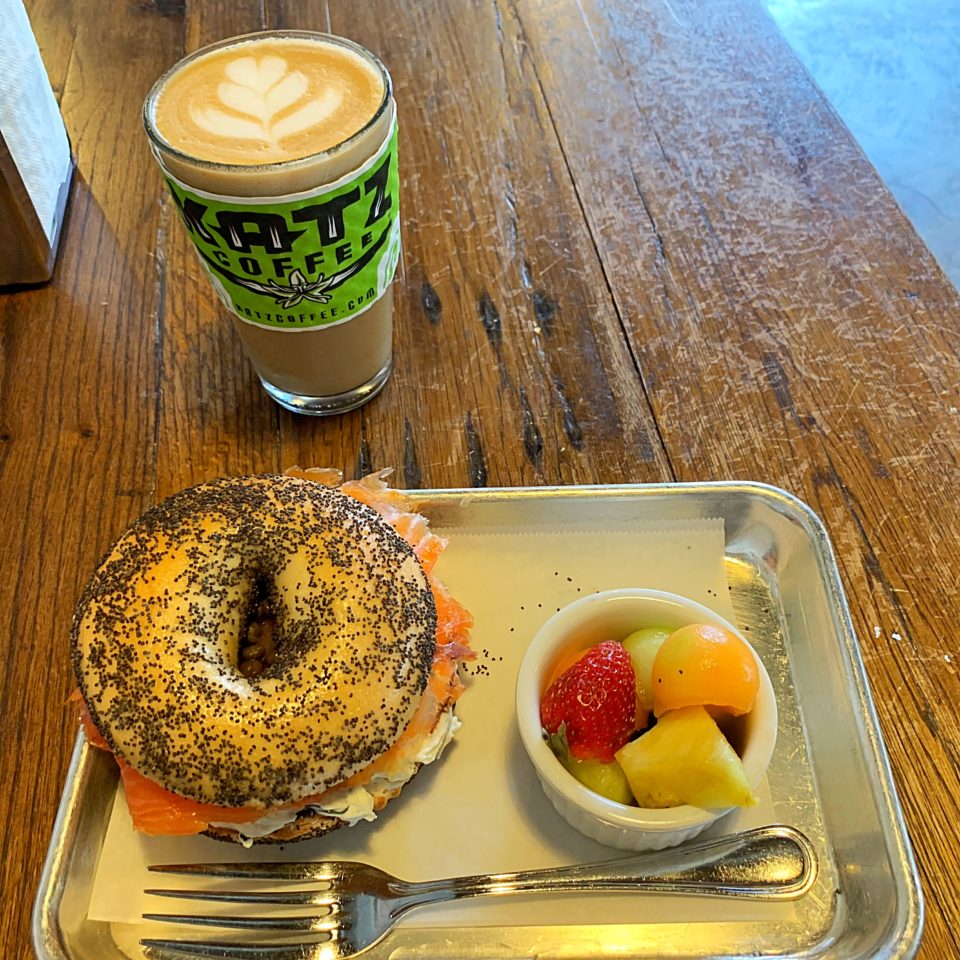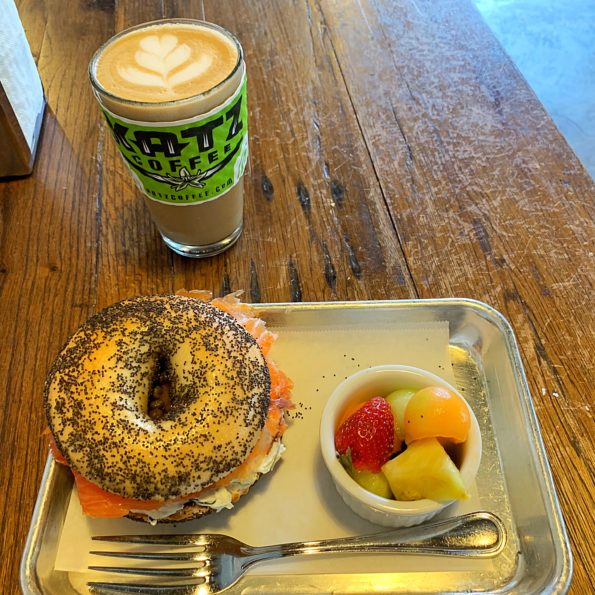 My bagel of choice was the Classic Salmon Sandwich.  My bagel started with the Poppy Seed Bagel, scallion dill, tomato, red onions and capers.  Really good choice for me. The dish was also served with fresh fruit.  Delicious.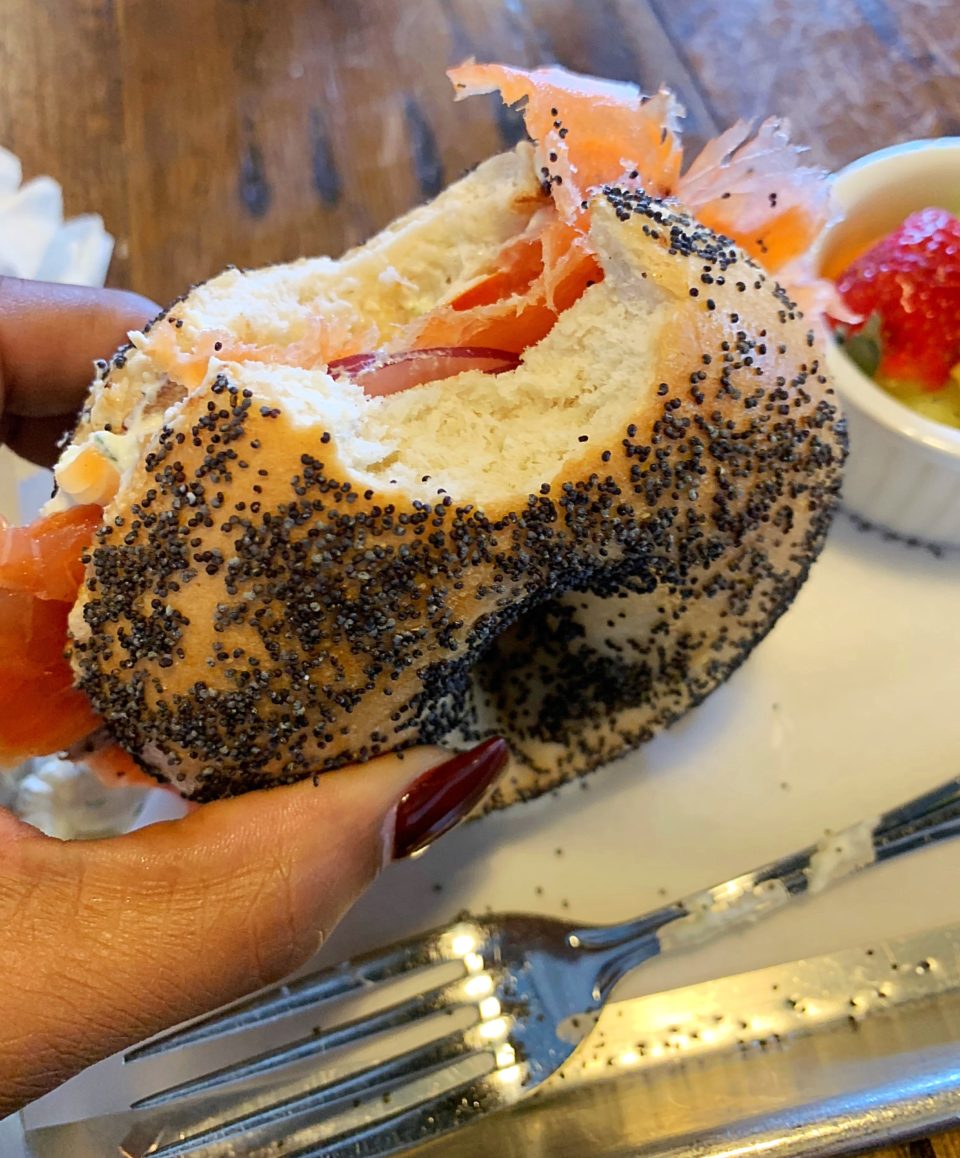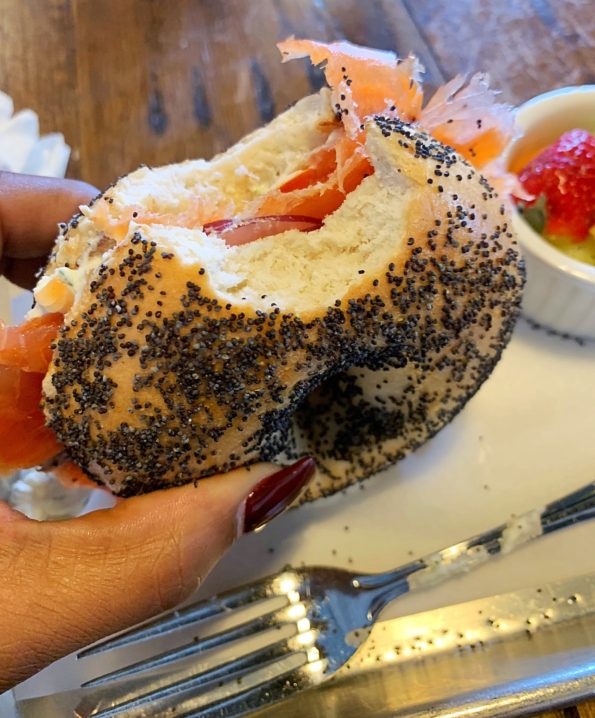 I loved the look of the Cafe.  The patio area had an open covered area, which is perfect for cool days.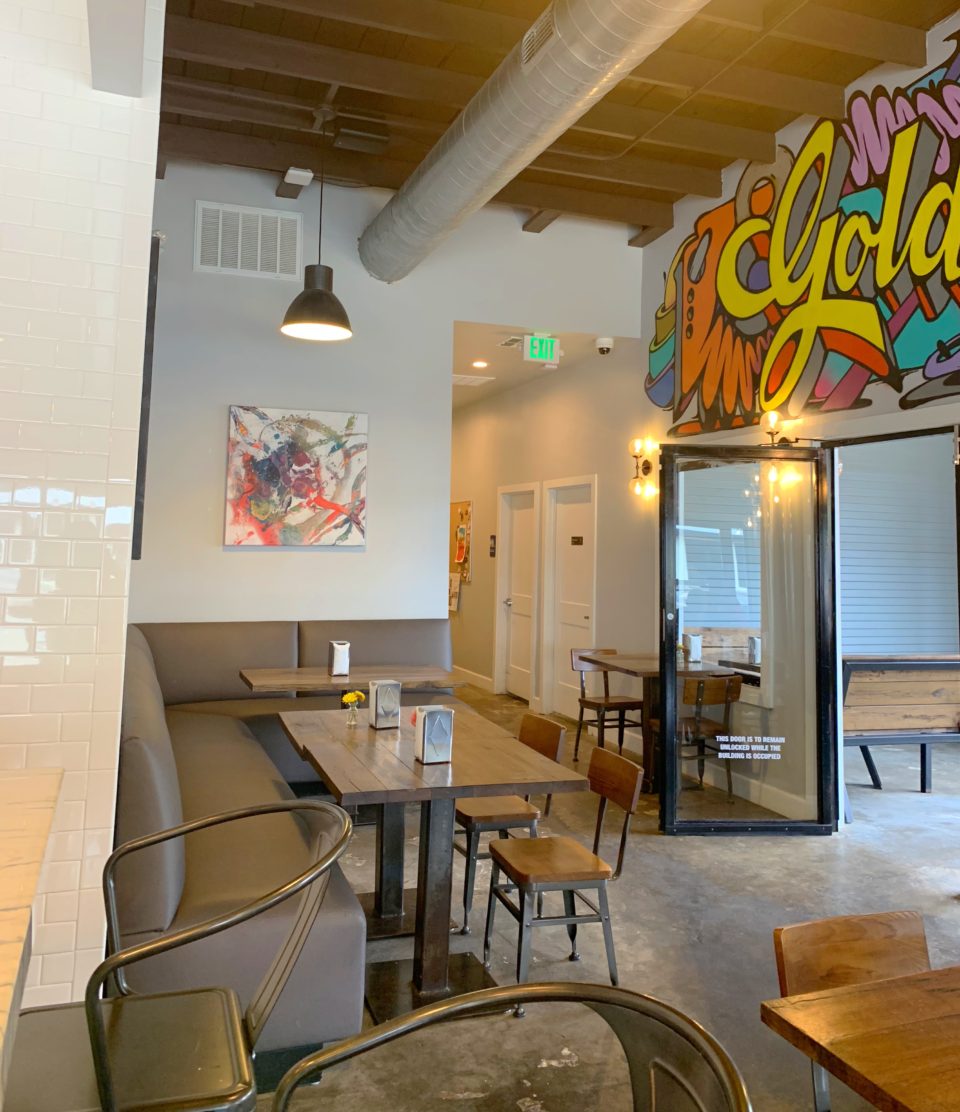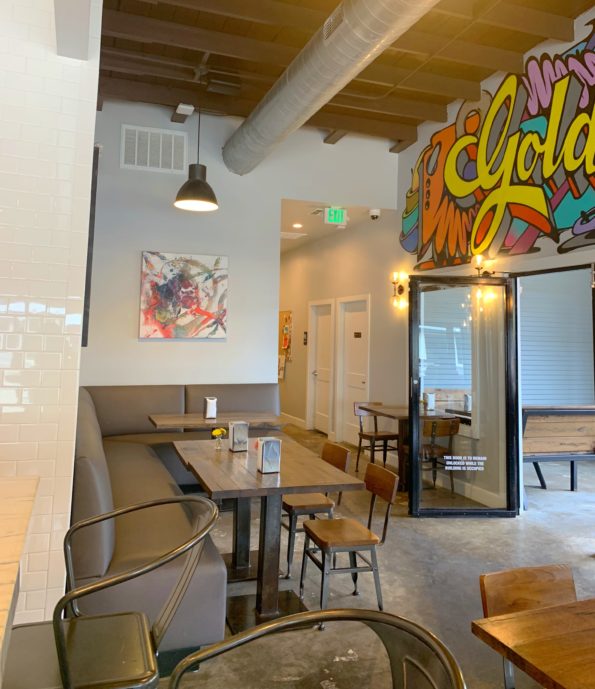 Golden Bagels also has seating inside near the counter, windows and a corner area.  I loved the corner area it was so quiet and perfect for some quiet time.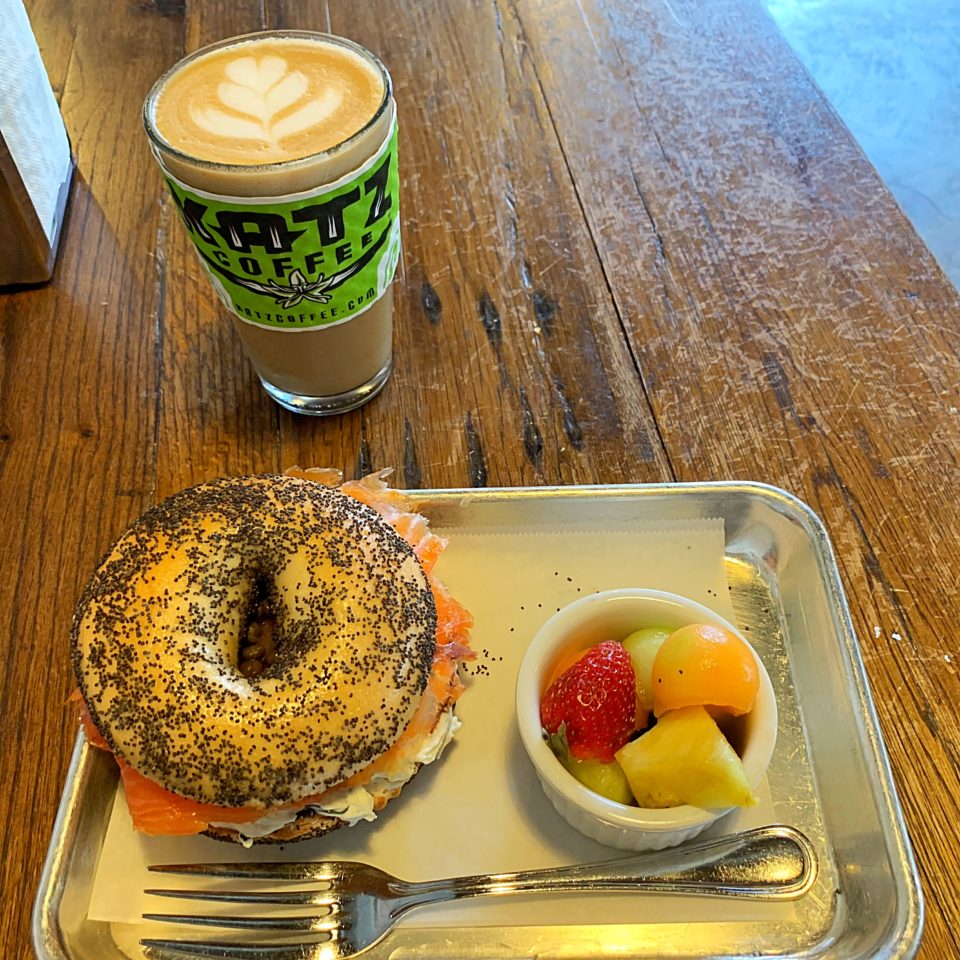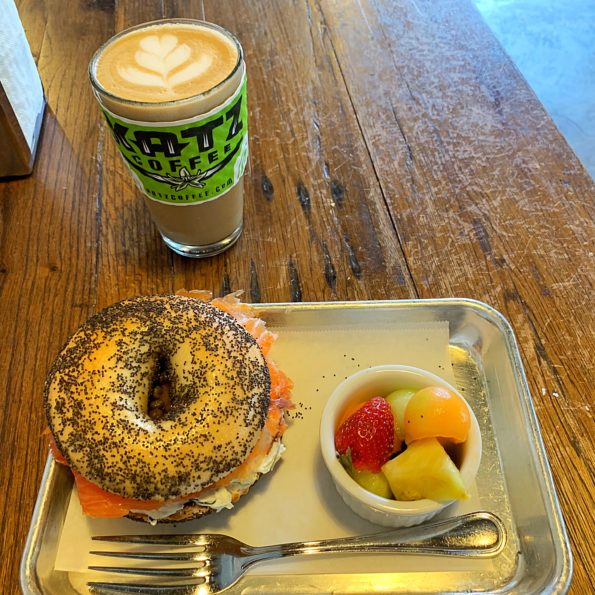 Overall, I loved Golden Bagels & Coffee.  It was a perfect spot to stop for a quick bite to eat.  The service was amazing.  I placed my order and my food arrived at the table quickly.
The food was delicious.  The bagel was fresh and all the toppings was evenly proportioned on the bagel sandwich.  Tasty, flavorful and a good balance of flavors.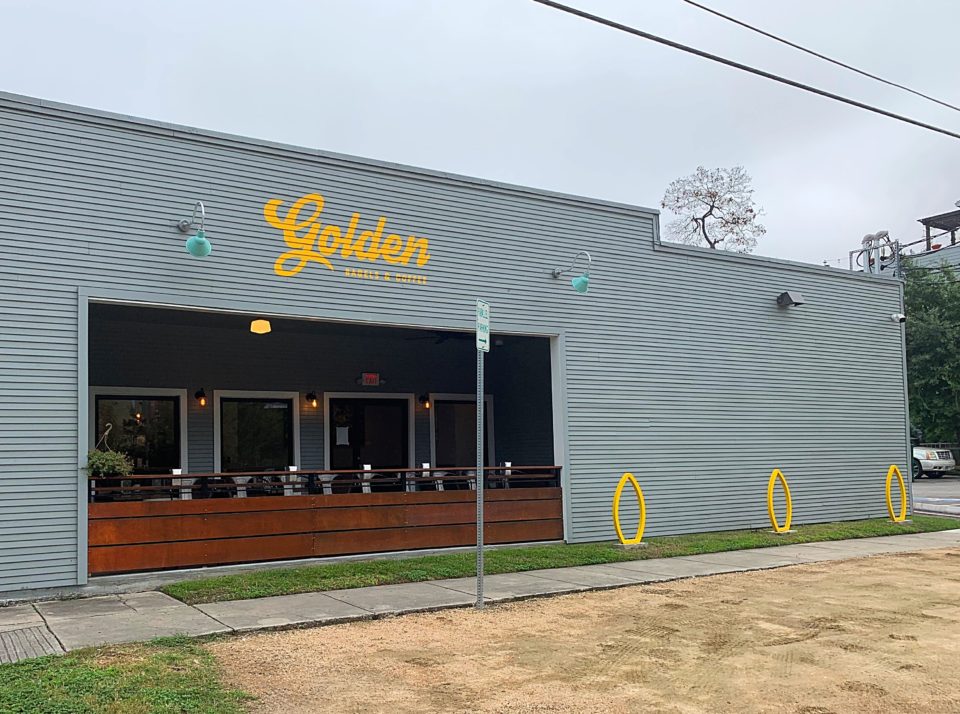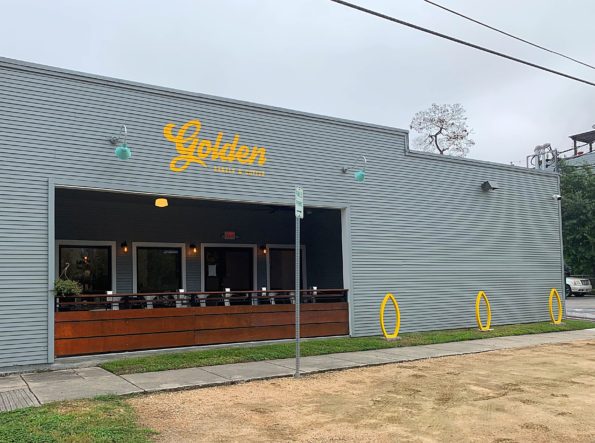 Golden Bagels & Coffee is located at 3119 White Oak Drive, Houston, TX 77077. The Hours of Operation are Monday – Friday 6:00 a.m. – 2:00 p.m. and Saturday – Sunday 7:00 a.m. – 3:00 p.m.