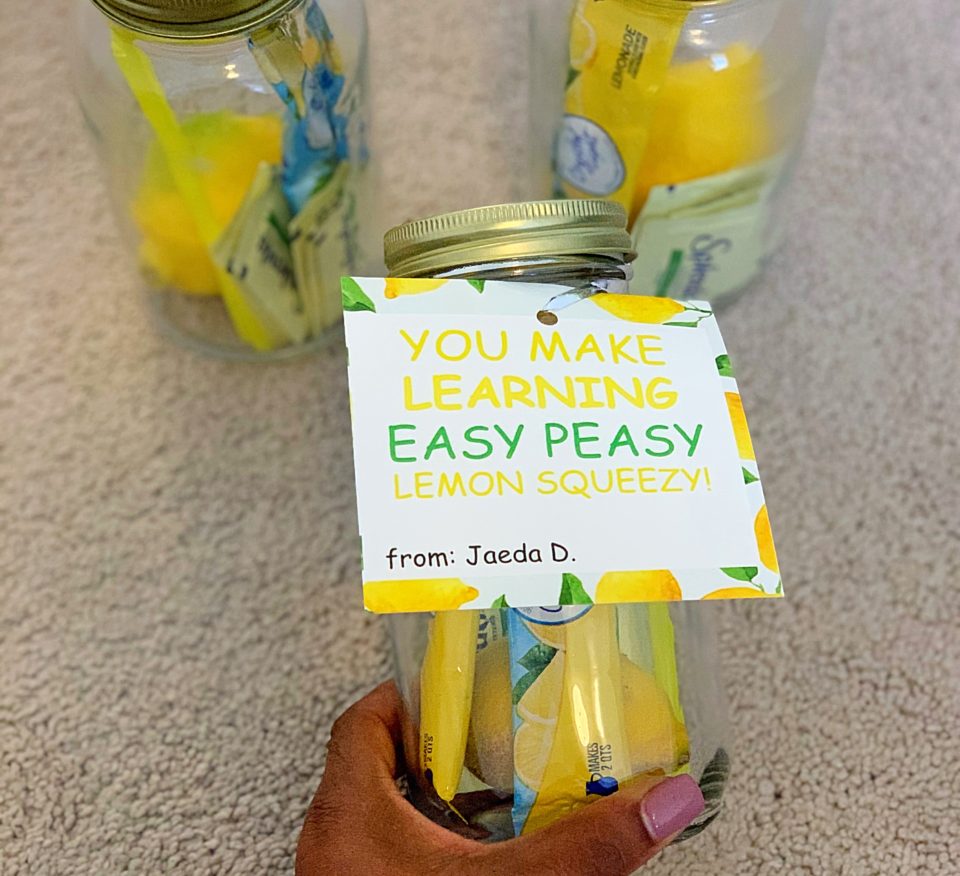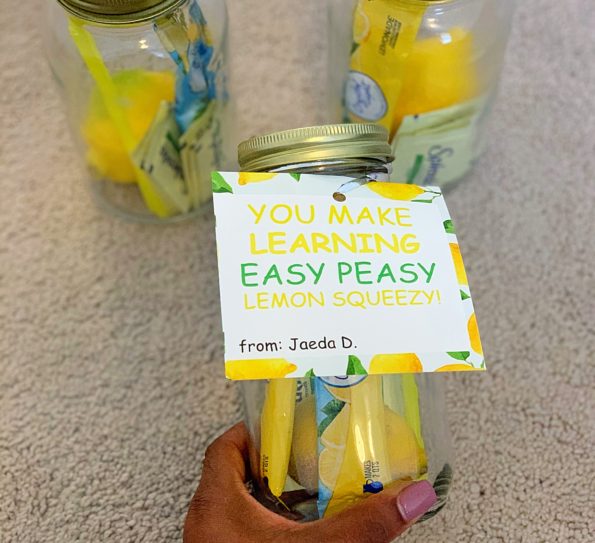 This week is Teacher appreciation week at CCS.  We have the honor of spoiling our teachers. Teachers are a blessing in the lives of our kiddos.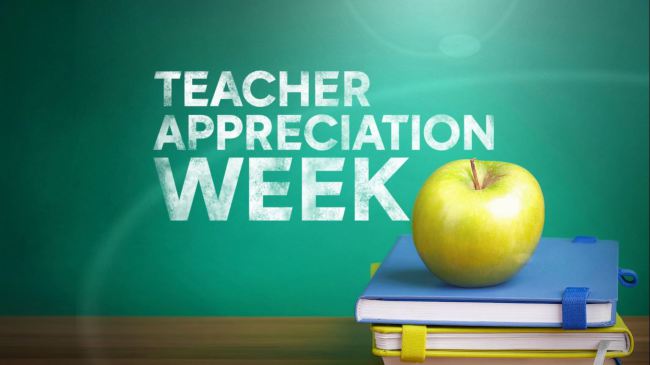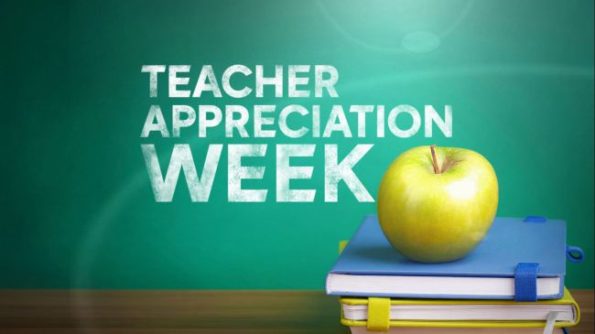 Our teachers have really blessed the life of our daughter. From Music teachers to the Librarian to Coaches, every single teacher is important. They give so much of themselves to our kiddos. We are so thankful and we pray earnestly for teachers.
At CCS each day has a theme, Monday's was to share your favorite Summer treat with your teacher. But it couldn't be anything that had to be refrigerated. My daughter loves Lemonade, so we decided to be a little creative with our gift.
This was an easy DIY (Do It Yourself) Project. Lemonade Mason Jar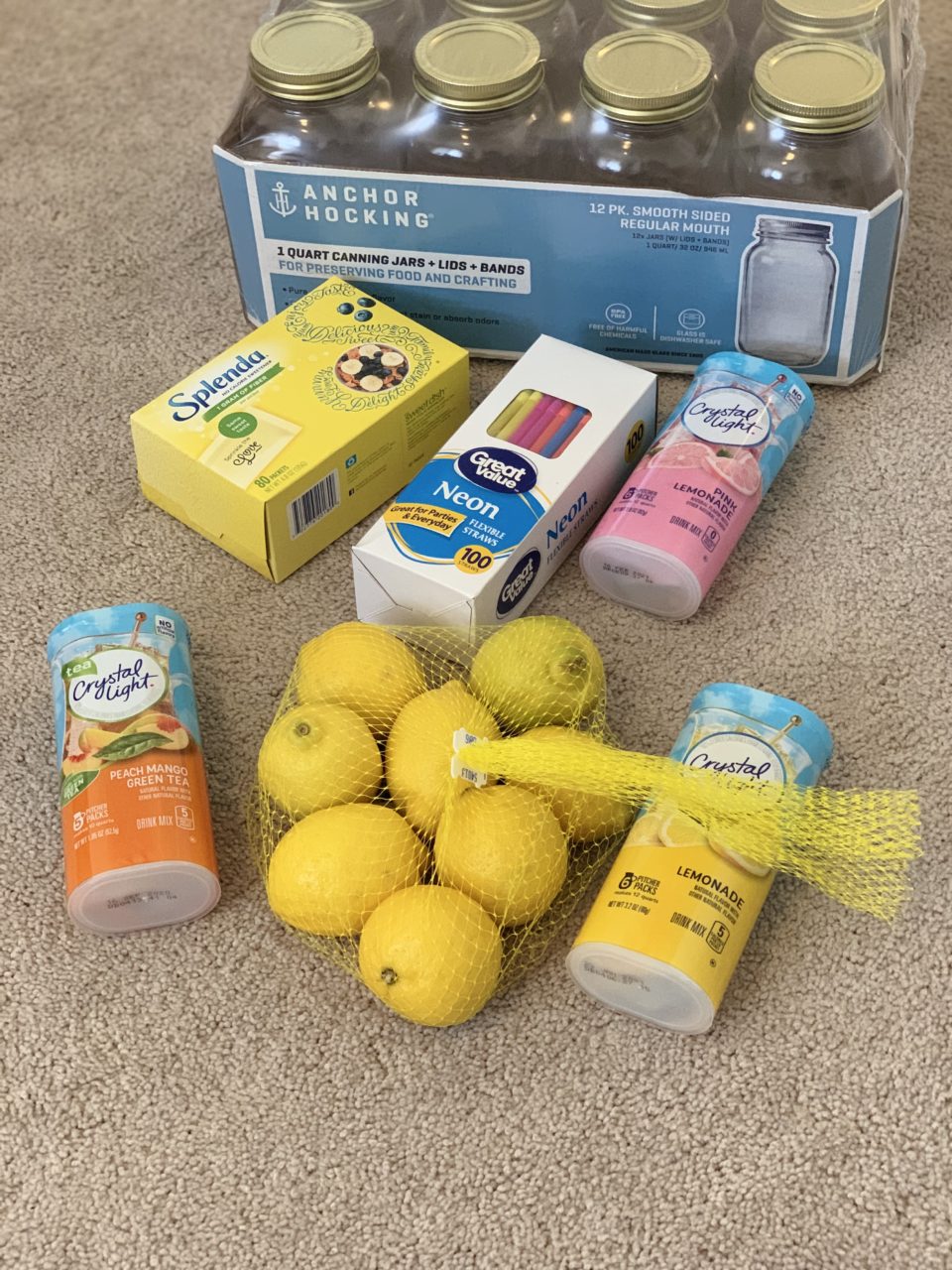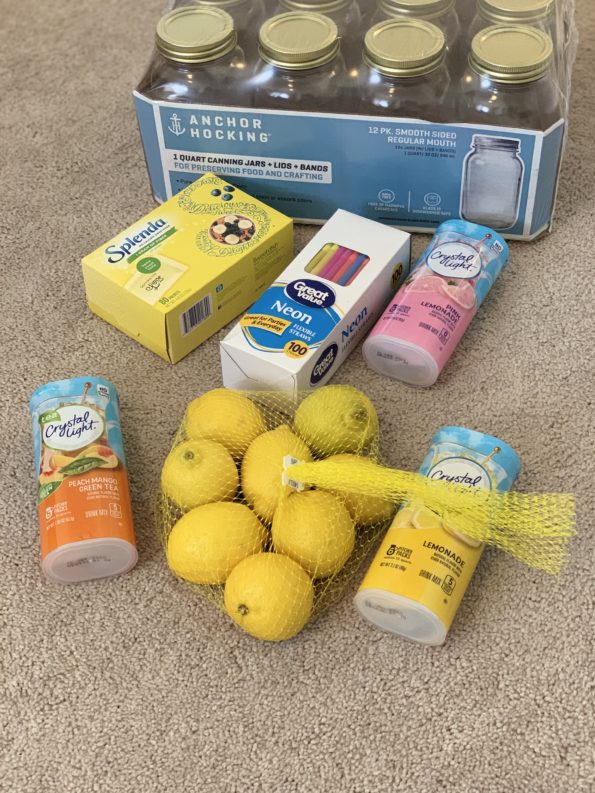 Supplies Needed:
Lemons
Mason Jars
Crystal Light Lemonade Packs, Peach Green tea or Pink Lemonade
Straws (yellow)
Splenda
Cute lemon label for the jar
Ribbons
Hole puncher
Directions:
Remove lids from Mason Jar.
Drop lemon in the Mason Jar.
Add Splenda Packs (6)
Add Straws.
Replace lids on Mason Jar.
Design and print lemon label.
Hole punch the label.
Use ribbon to wrap around the lid.
That's it, Quick and easy.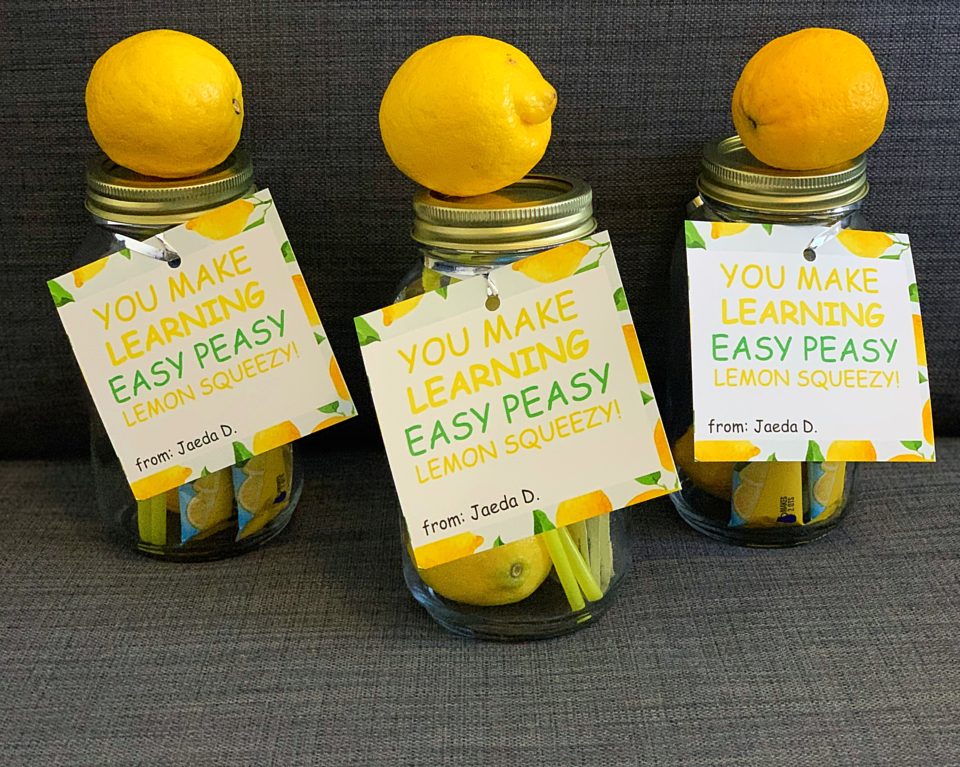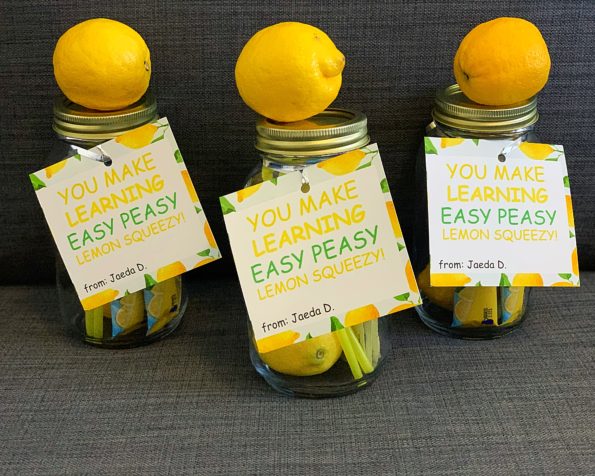 Be a blessing to a teacher before school ends. They are a blessing in the lives of your kiddos. Share love through a card, a kind word, a gift, flowers, whatever you feel in your heart. It's not limited to this simple Lemon Jar.
Happy Monday!