Sponsored Post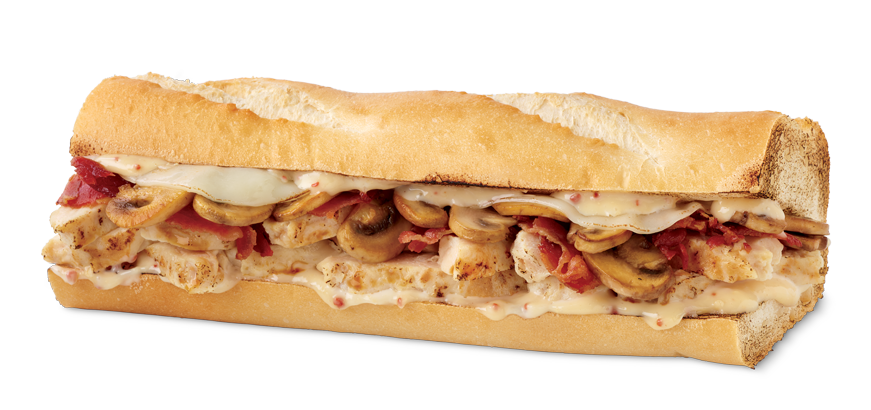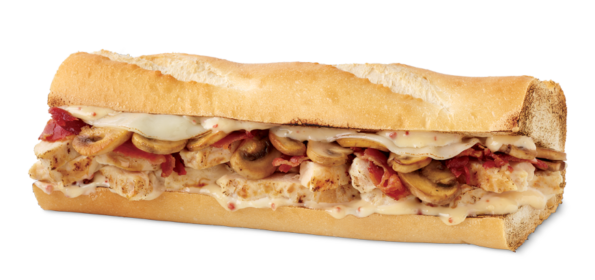 In honor of Mother's Day, Quizno's is sharing an amazing story of a Woman who was Craving Quizno's and there was no Quizno's near her. The amazing Quizno's employees decided to do something about it.
Below is the story of what happened..
I'm sharing my own Pregnancy Craving as well as the recipe for my craving. While pregnant with our daughter I craved BLT sandwiches. This was something I ate weekly. I couldn't go without it during my pregnancy. My husband made the best BLT for me during my pregnancy. The simplest ingredients but this was so delicious!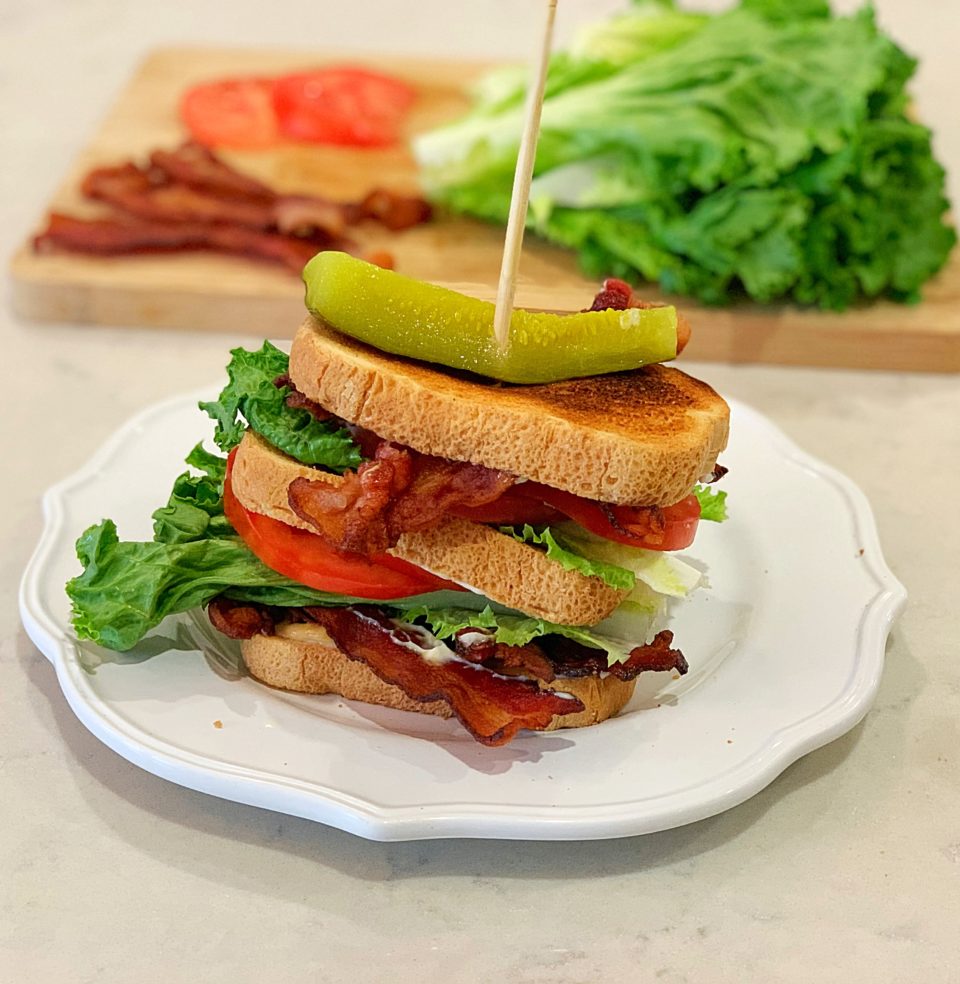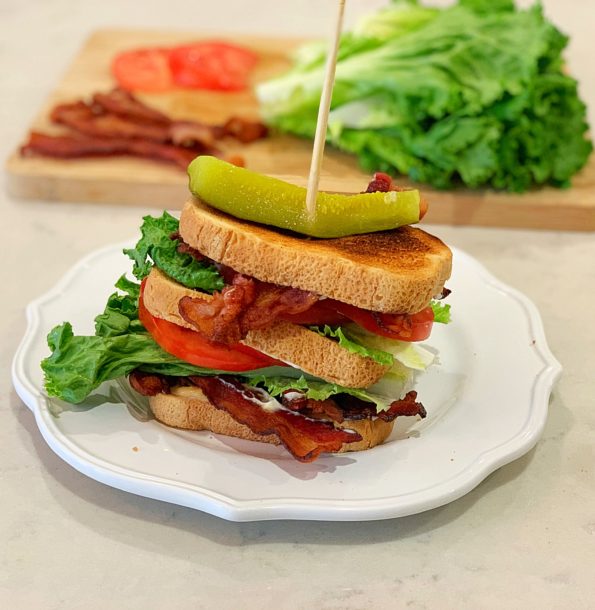 Crispy lettuce on toasted bread with tomatoes the saltiness of the bacon with the sweetness of the honey mustard. Absolutely delicious!
Print Recipe
BLT Sandwich
Yum
Every pregnant mom has that one thing that they just can't get enough of during their pregnancy. Mine was BLT Sandwiches.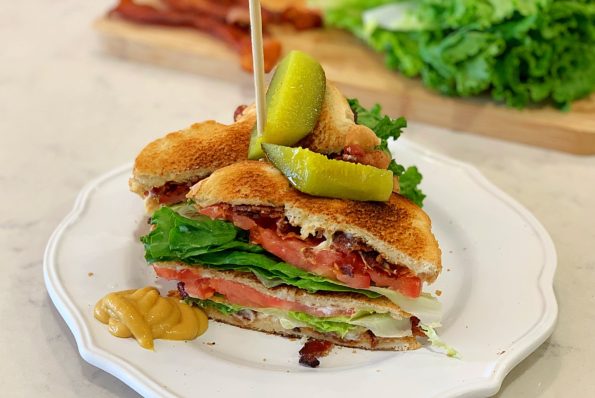 BLT Sandwich 
BLT Sandwiches are so easy to make. Only a few simple ingredients needed.
Ingredients:
Bacon
Lettuce
Tomatoes
Mayo
Honey Mustard
Bread
Skewer
Pickles
Directions:
Cook your bacon until crispy.
Pat dry to remove some of the excess grease. Set aside.
Slice the tomatoes. Set aside.
Wash and dry the lettuce. Set aside.
Toast bread. Begin building the sandwich.
Mayo on both sides.
Honey mustard on both sides.
Bacon at the bottom.
Add middle piece of bread.
Mayo & honey mustard
Lettuce.
Tomatoes.
Another layer of bacon.
Top with the bread.
Pickles for garnish.
Long skewer.
Cut sandwich in half.
A little extra honey mustard on the side for dipping. Yum.
Serve and enjoy.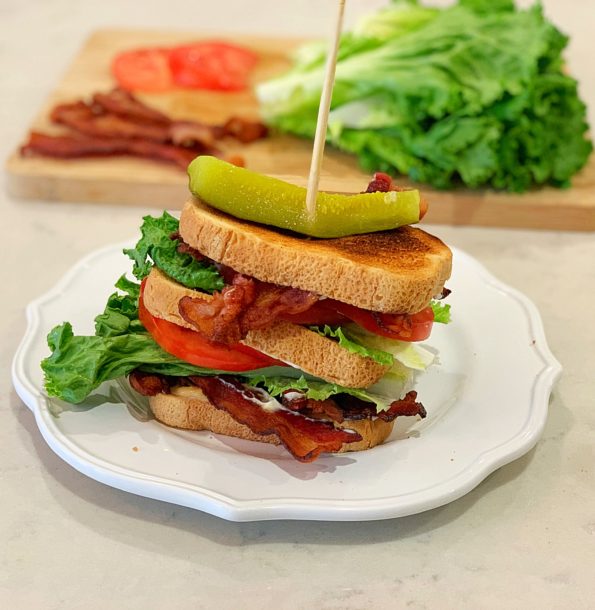 In Partnership with Quizno's, they are offering 20% off any Quizno's sandwich. Enter Promo Code CRAVINGS. 
Share the #QuiznosCravings Story with someone!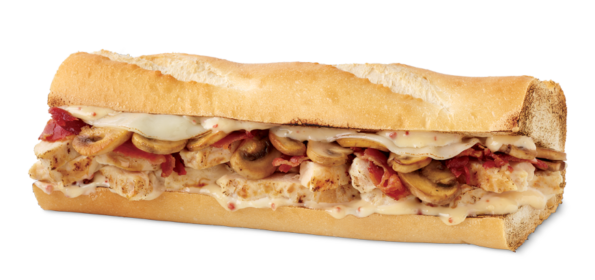 Happy Mother's Day to all the Mom's!