I have to be honest, during the holidays we didn't do much cooking and I am not mad about it.  We have been enjoying patronizing some of the local restaurants in our area.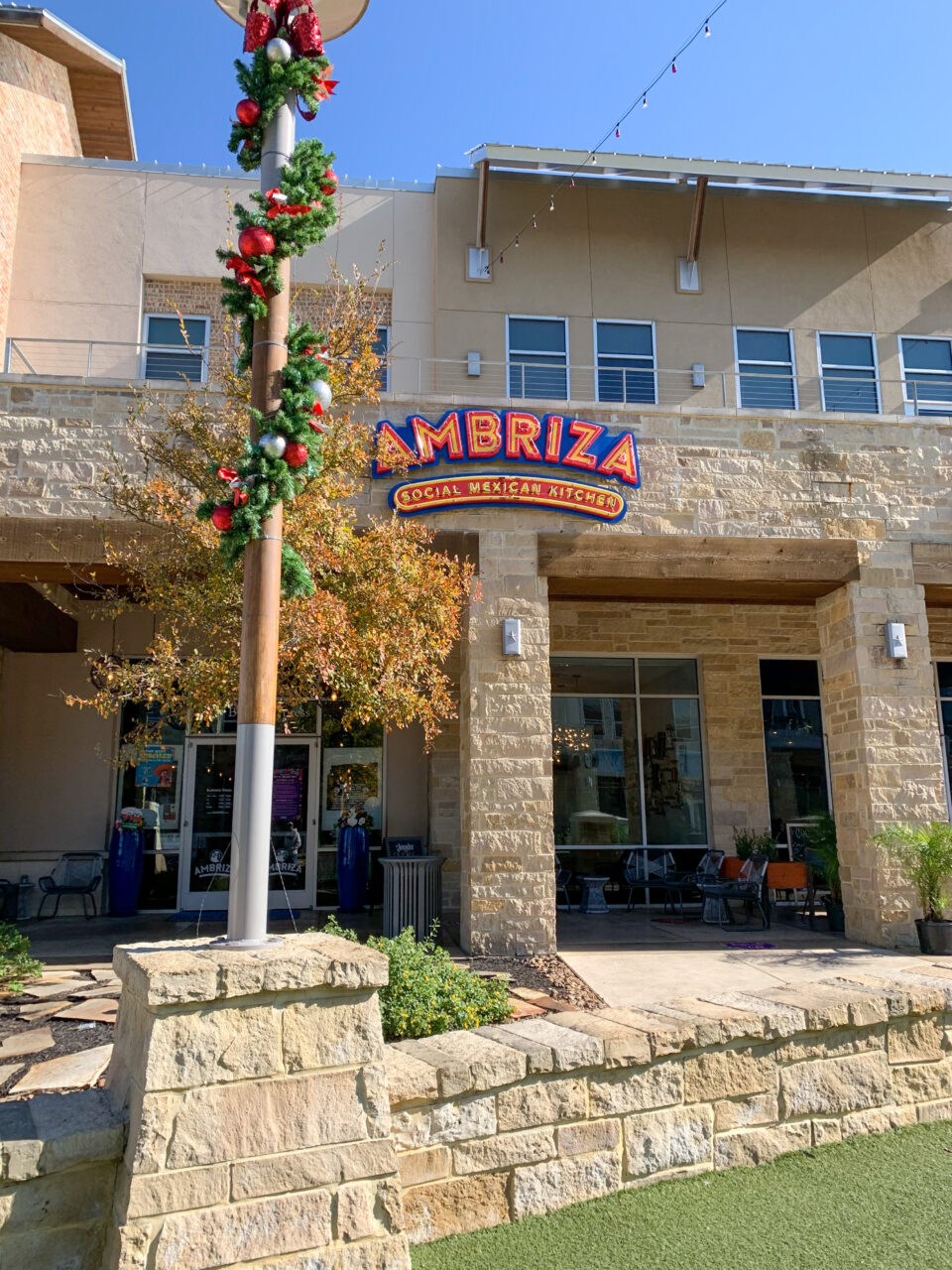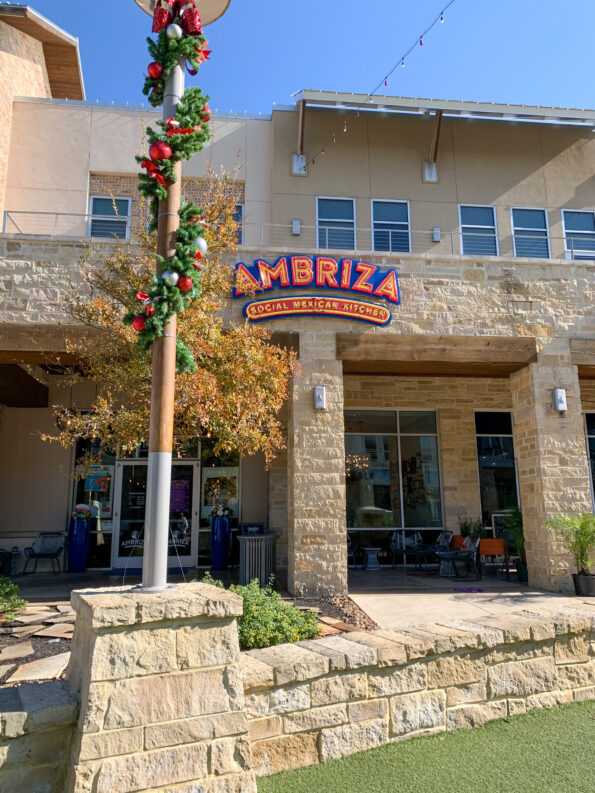 My husband and I enjoyed our last lunch date of the 2020 at Ambriza Mexican Kitchen. 
Ambriza Mexican Kitchen is authentic Mexican restaurant serving up dishes that are made with fresh ingredients.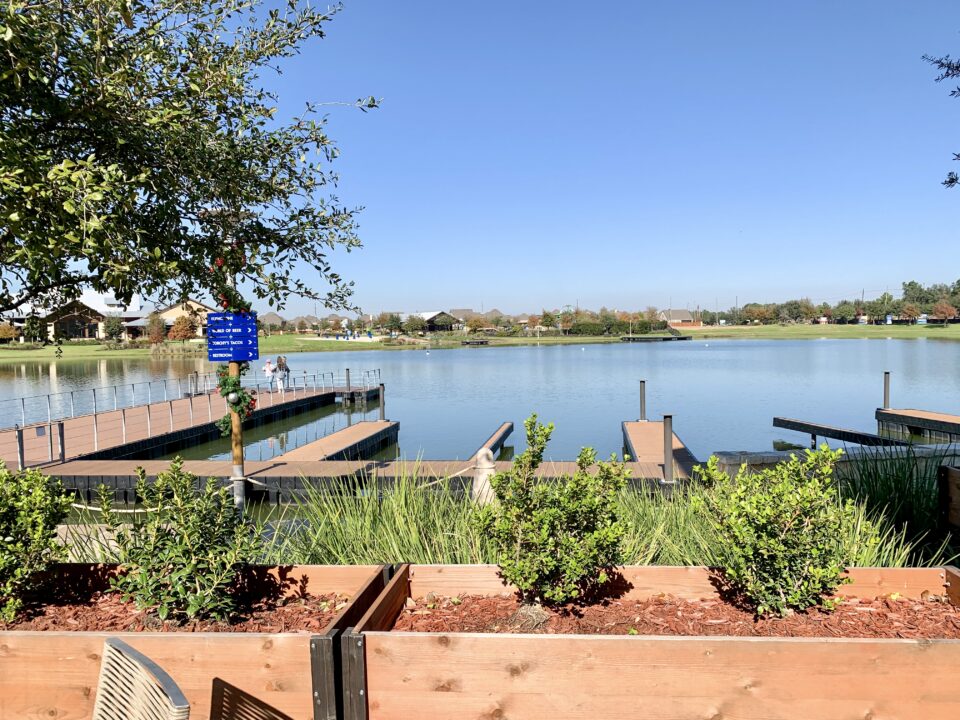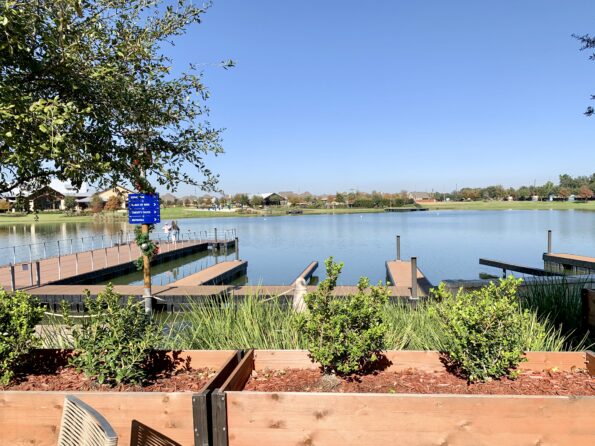 We arrived at Ambriza for lunch and asked for an outdoor table on the patio. It was a bit cool that day, but Ambriza has the best outdoor heaters that are right by the table. Even though it was cold the heaters made the experience even better.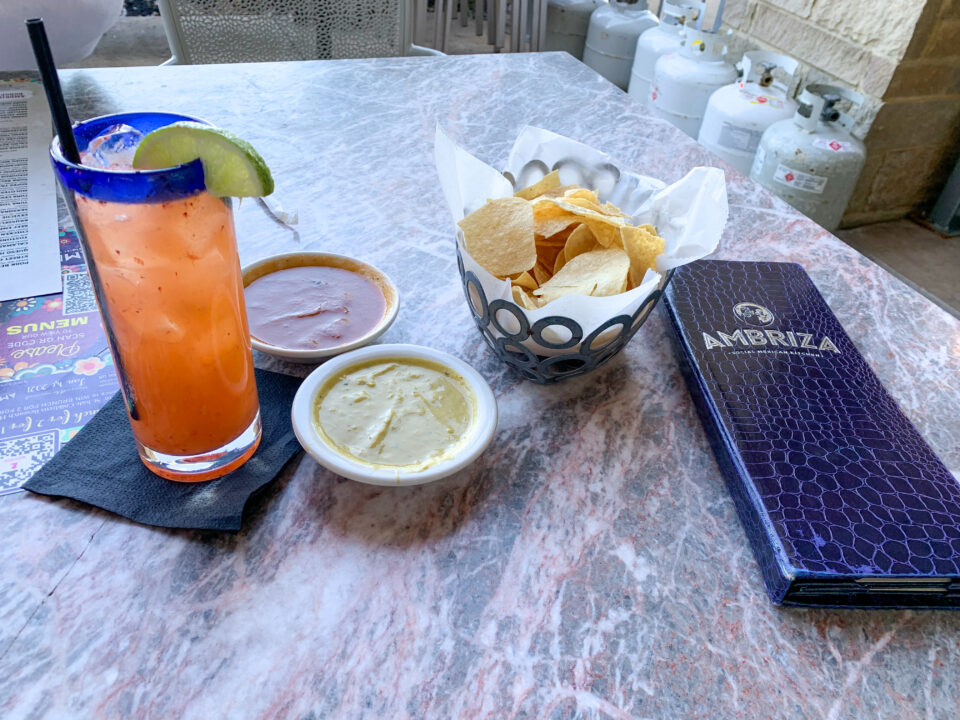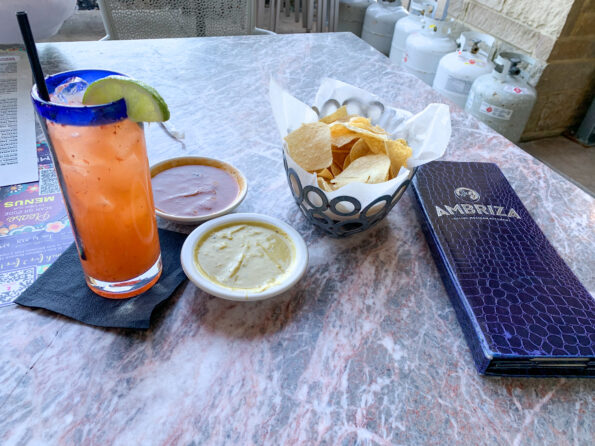 Our waiter arrived at the table to take our drink orders and to tell us a little about the restaurant.
Complimentary chips and salsa also arrived at the table. Fresh salsas and hot crispy chips. Definitely a sign of authenticity.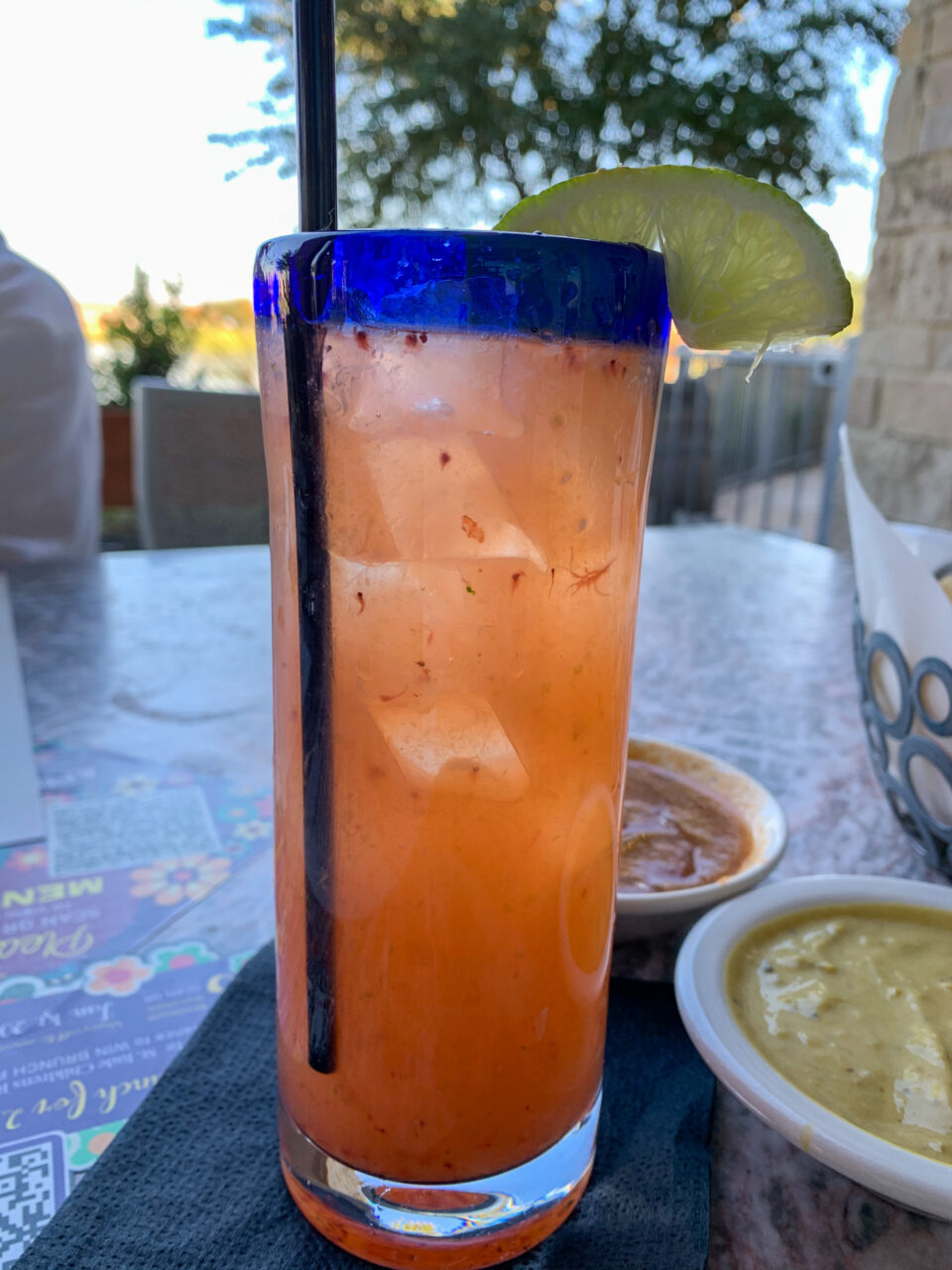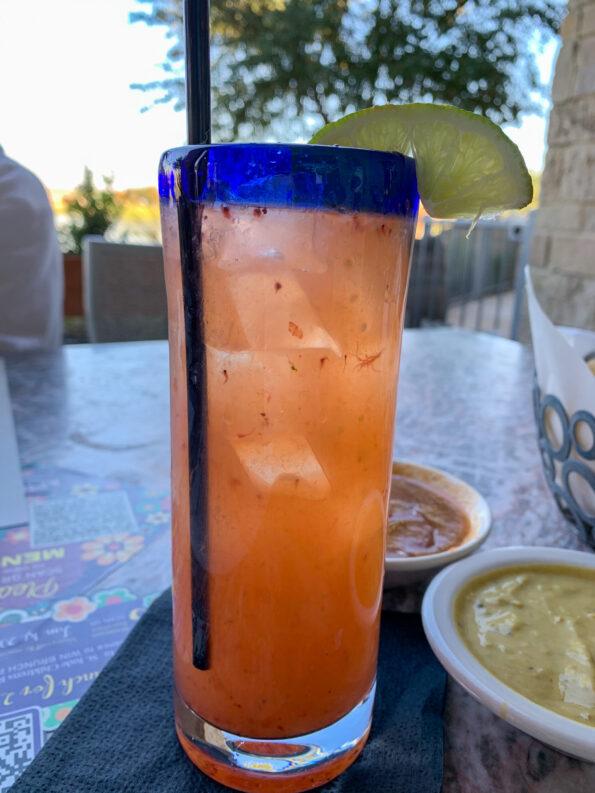 I decided to try a virgin Strawberry Margarita on the rocks. Really good virgin drink. I love the glass and the presentation.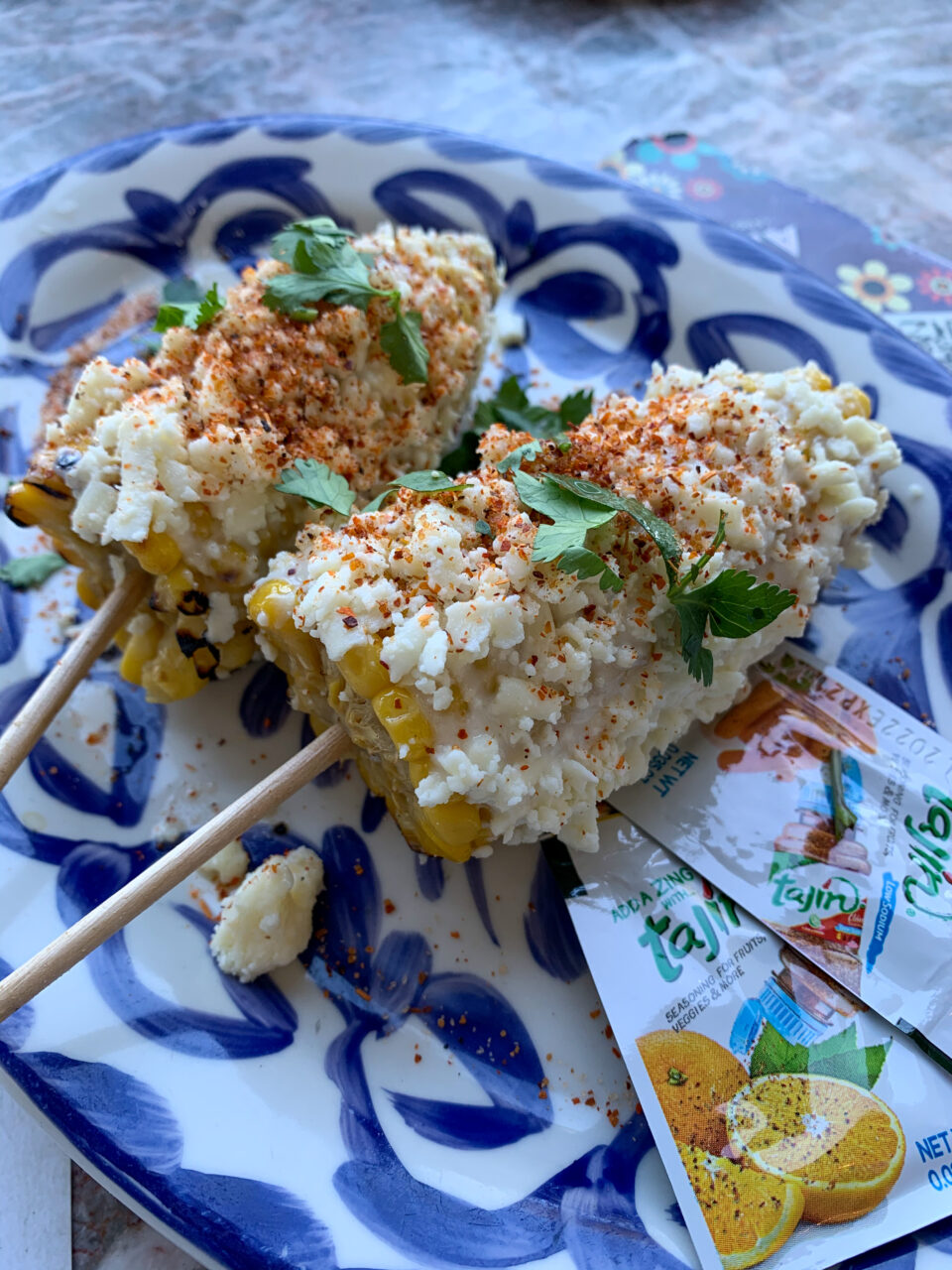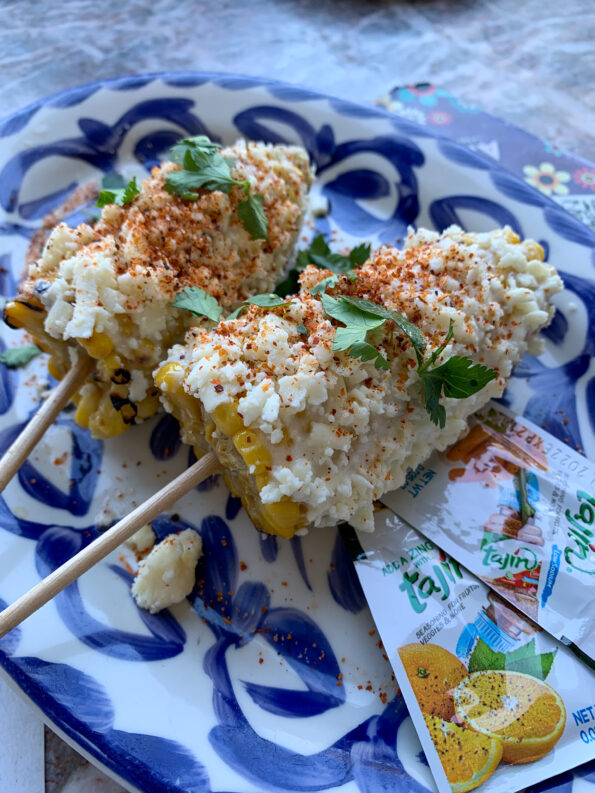 We decided to try a  few appetizers. Ambriza Mexican Kitchen gave us a free order of Street Corn to start with.
The Street Corn consisted of 3 mini corn on the cobbs topped with a garlic aioli, crumbled queso fresco and chili lime salt.
The street corn was phenomenal. Packed with flavor. I'd say it's the best street corn we have ever had. Amazingly delicious.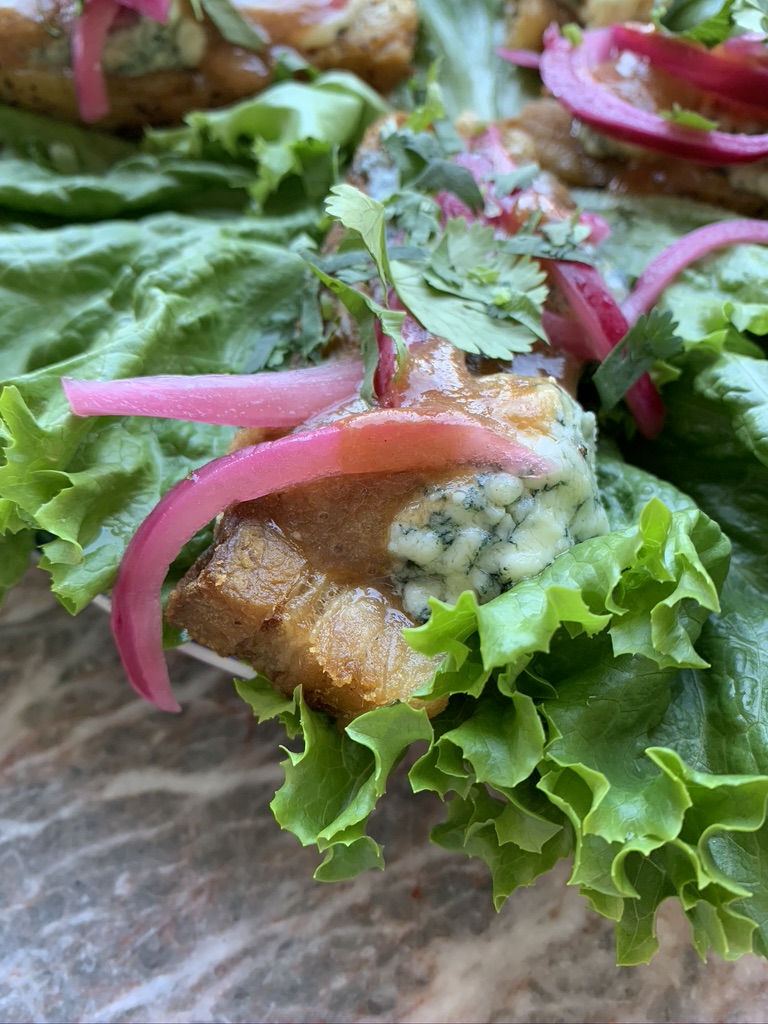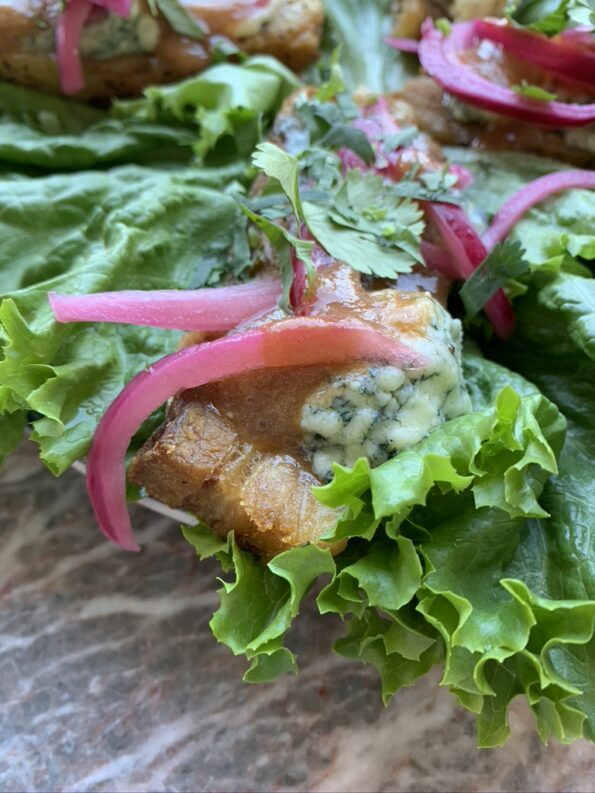 The Pork Belly Lettuce Taco was up next.  Pork Belly topped with blue cheese and drizzled with tamarind honey in Boston Lettuce. This is a great low carb option. The plating was nice. If you like Blue Cheese, you will love this dish.
We aren't big blue cheese eaters, but it was good. The Pork belly was prepared perfectly. So good.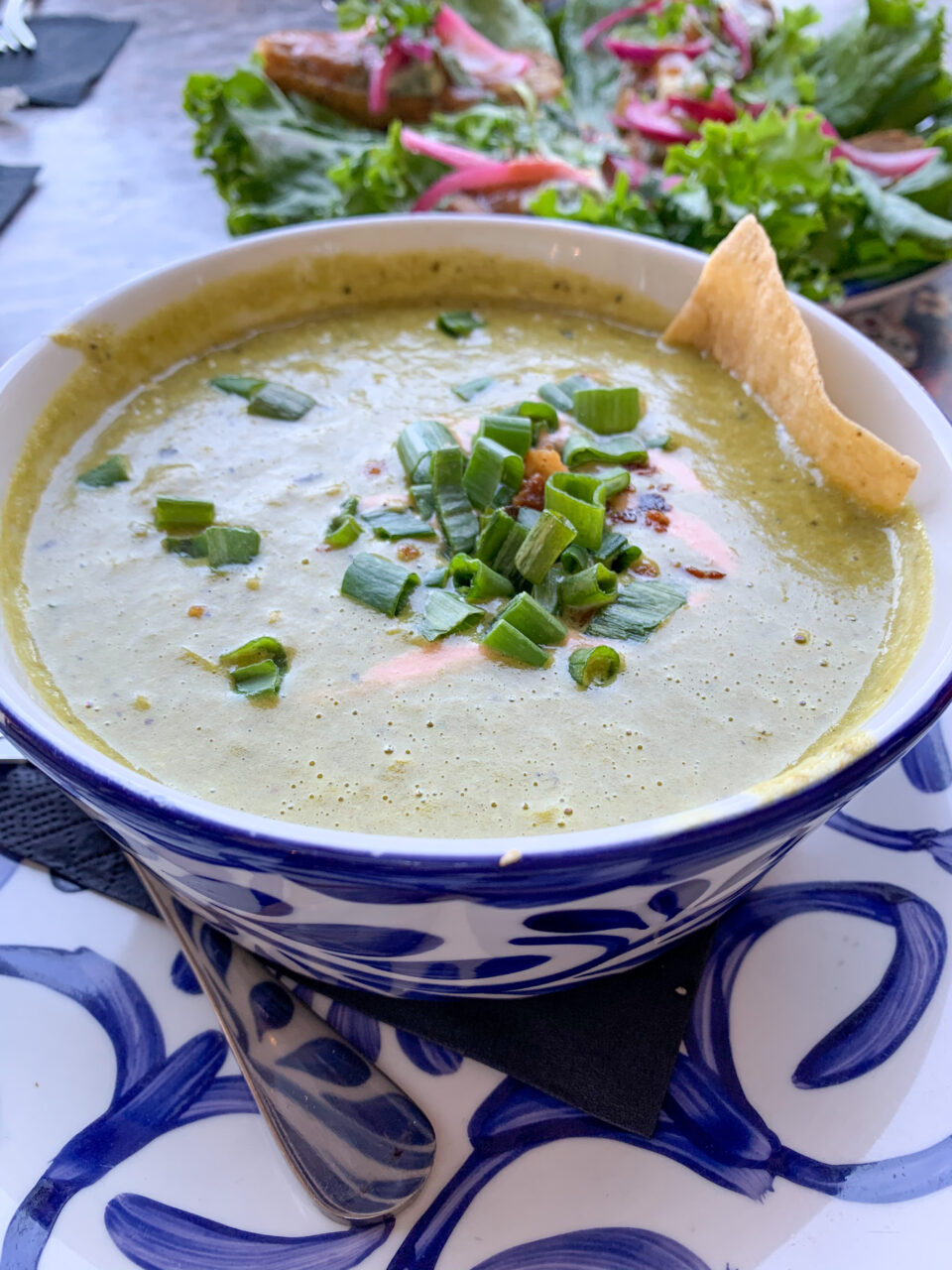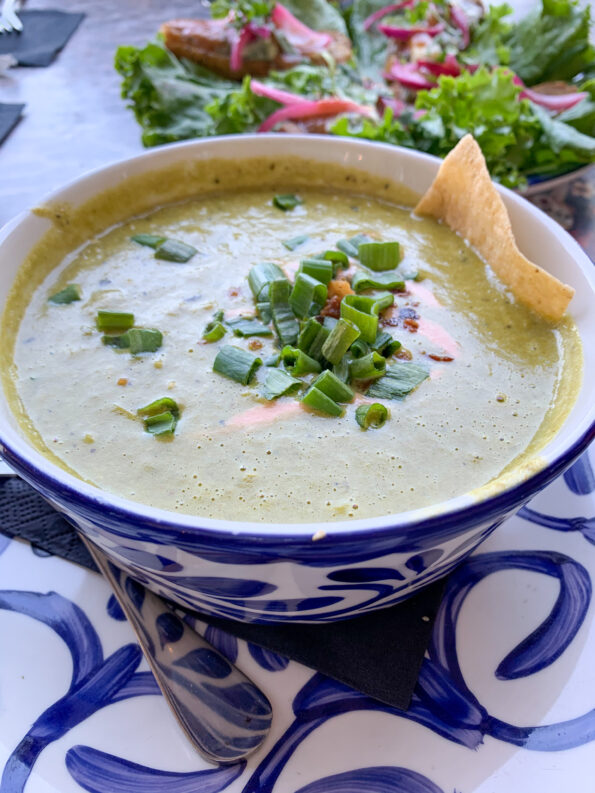 Ambriza's menu also has Soups, we tried the Crema Poblano. This soup was phenomenal. The soup looked simple but it was so creamy, flavorful and served piping hot. Perfect for a cold day.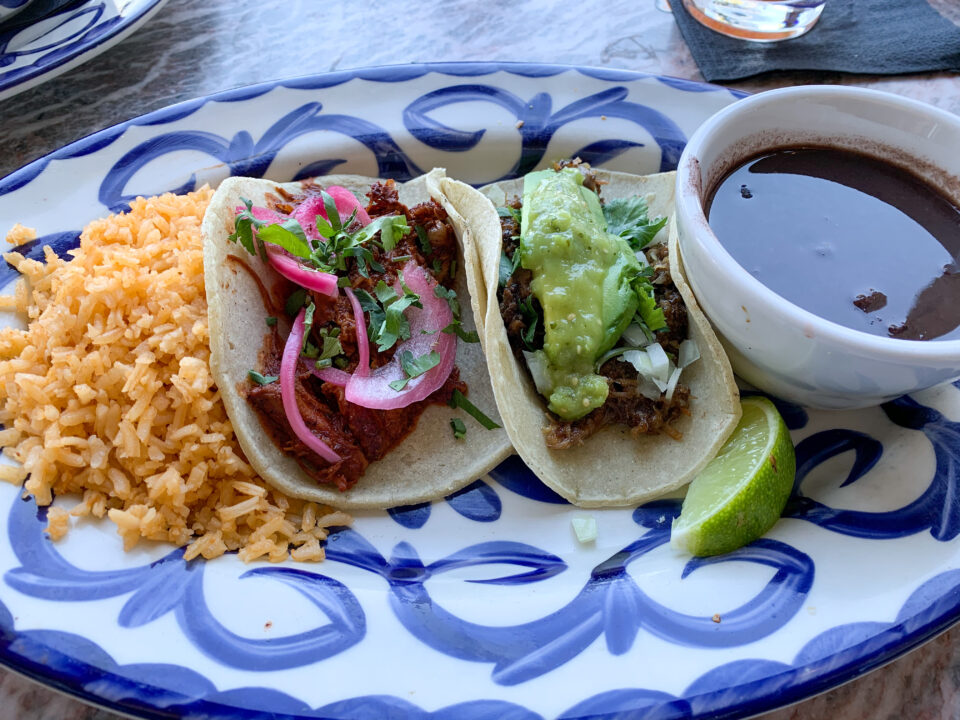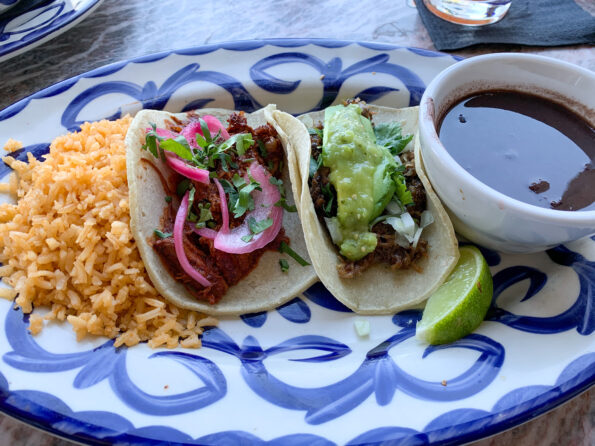 For my entree, I decided to go with the Tacos. Two tacos served with rice and charro beans. My tacos were the Barbacoa Taco and the Cochinita Taco.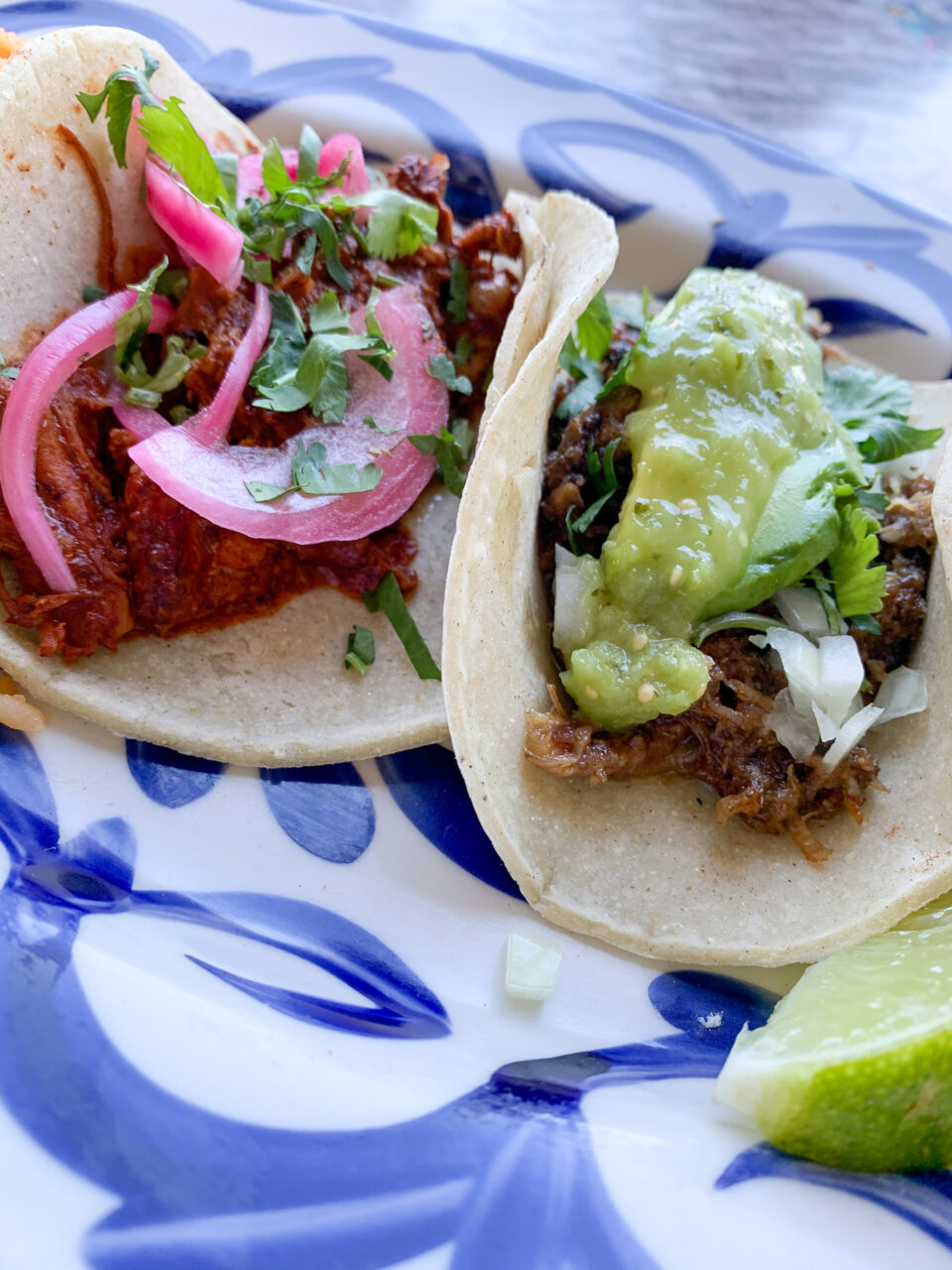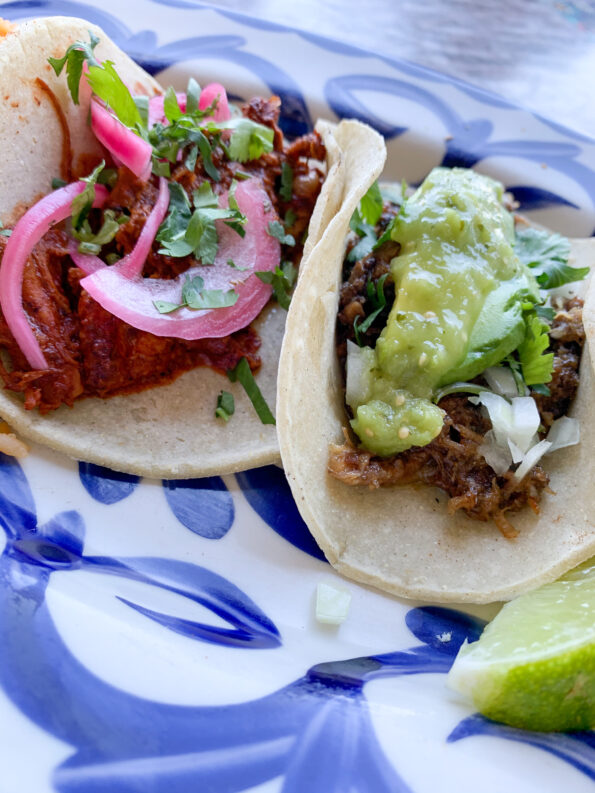 The Barbacoa Taco consisted of slow-braised beef barbacoa that was topped with diced onions, cilantro, avocado and drizzled with tomatillo salsa. So flavorful, authentic and fresh. This taco bought me back to the streets of Mexico.
The Cochinita Taco  consisted of Pibil style braised pork. Topped with pickled red onions and cilantro.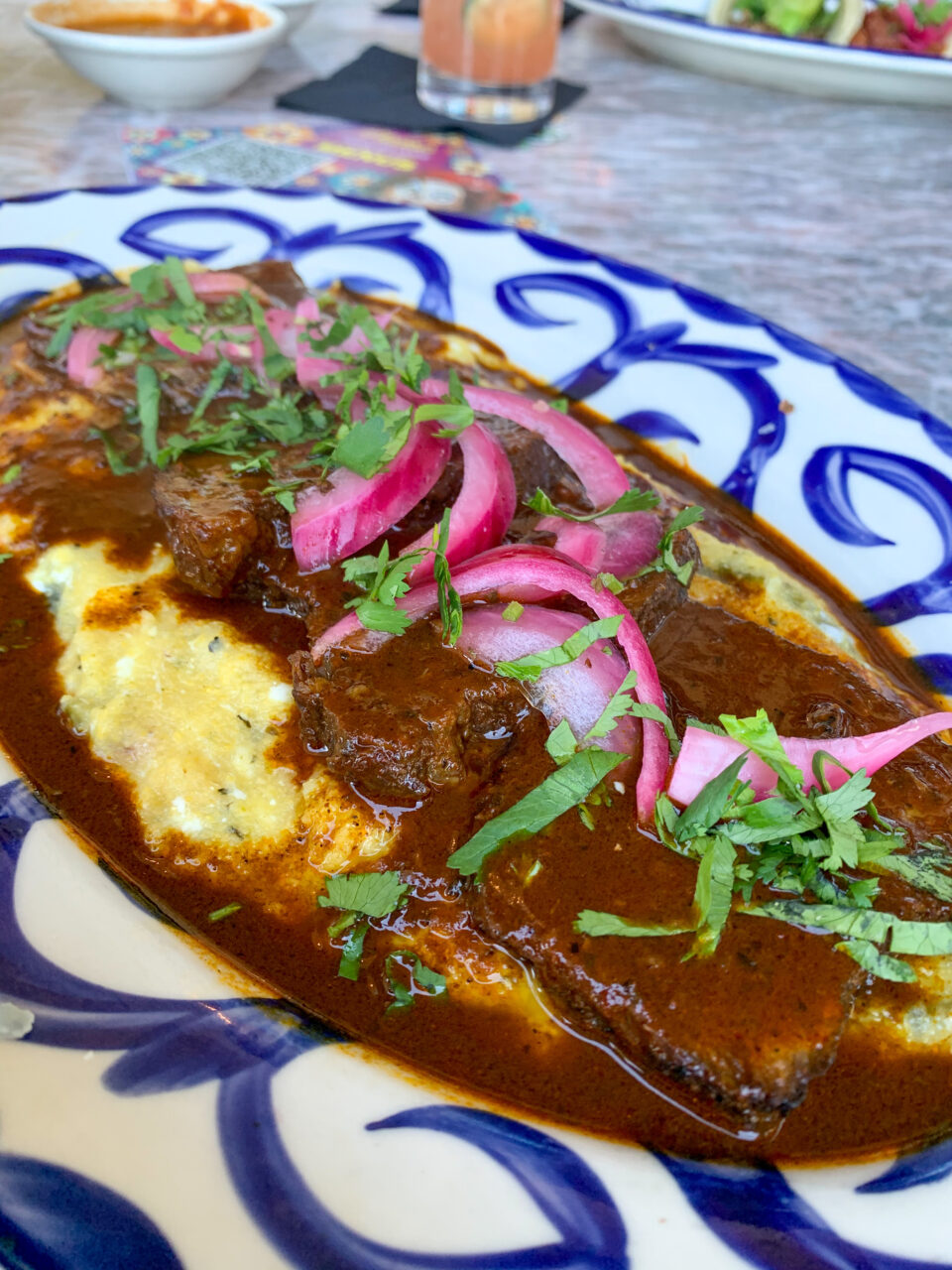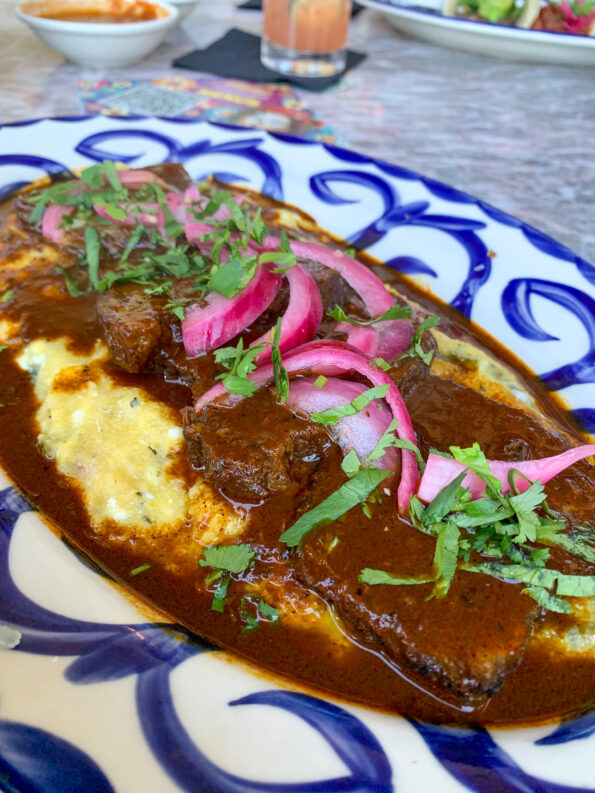 My hubby decided to try the Short Ribs En Salsa de Chiles Secos. The Short Ribs are braised for 5 hours, served over corn cotija poblano polenta topped with Ambriza's Dry Chile Sauce.
Amazing dish. Not your typical Short Ribs dish. Infused with Mexican flavors. A rich, creamy and flavor packed dish. Really good.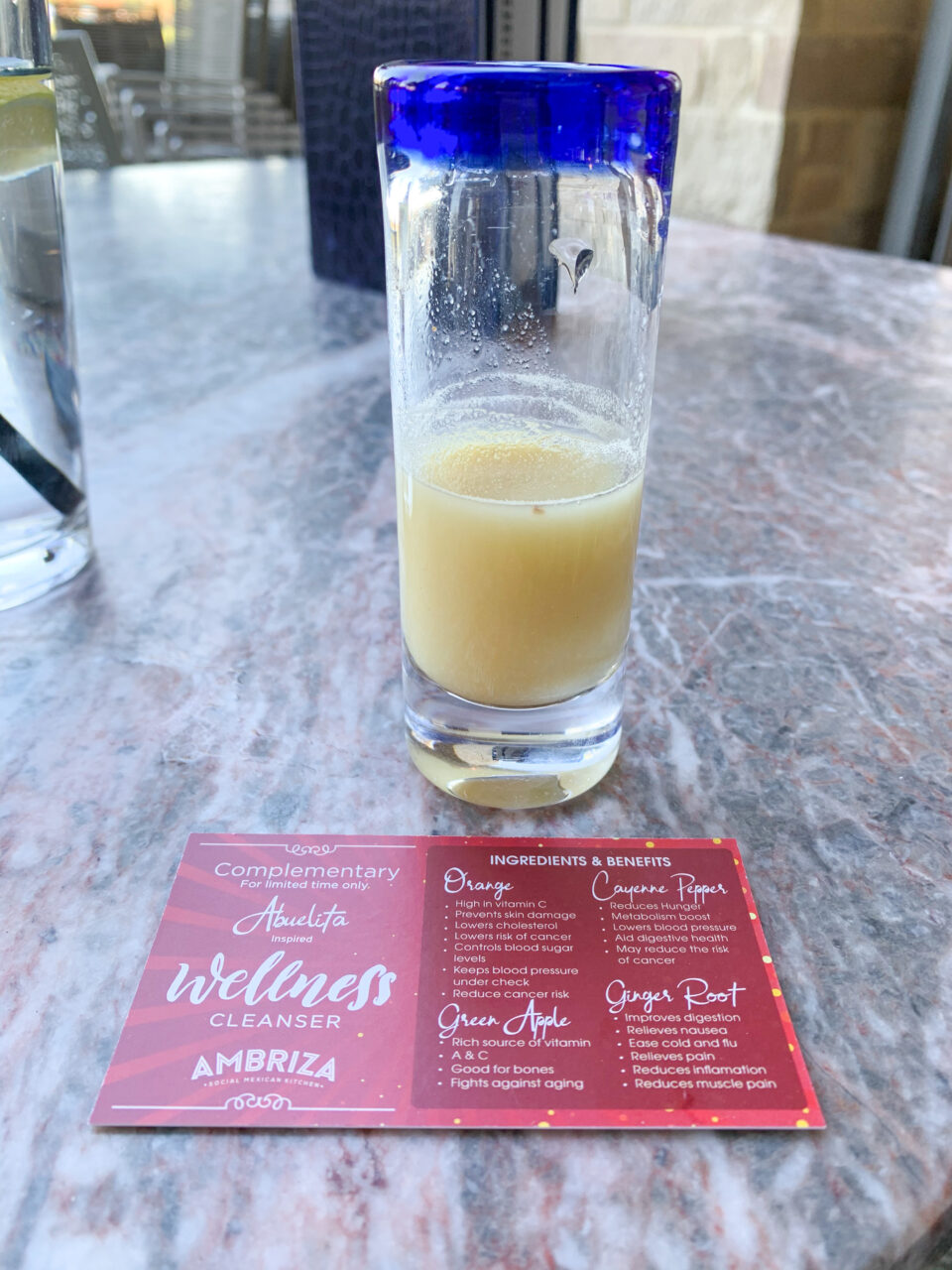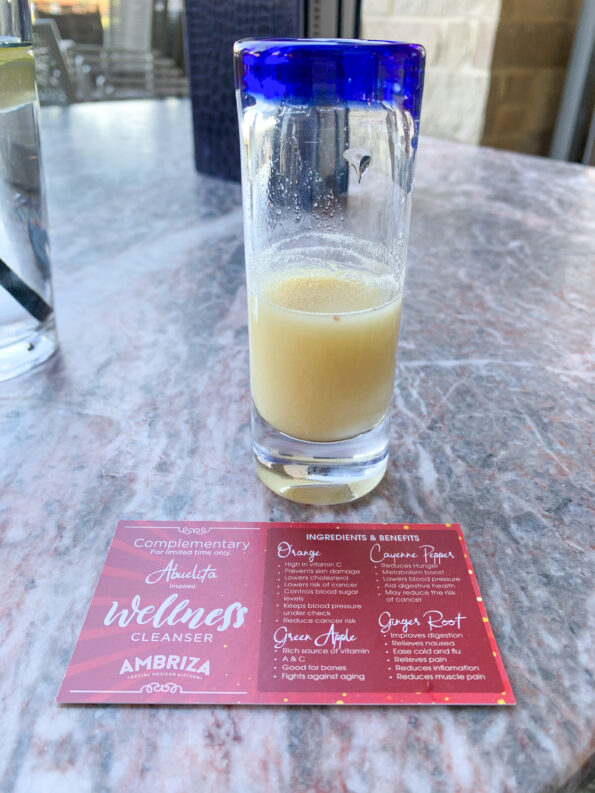 We finished the dish with a Abuelita inspired Wellness Cleanser. You can't leave without a little shot of that. This wellness shot is filled with Orange, Cayenne Pepper, Green Apple and Ginger Root. It was a really nice. A little heat at the end.
We were too stuffed for dessert but Ambriza has great options for dessert. Be sure to check out the dessert menu.
Great ending for an amazing Patio lunch.
Overall we really enjoyed our time at Ambriza Mexican Kitchen. The service was amazing from start to finish. They made sure we were comfortable and kept us warm on a cold day.
The patio was so relaxing. I mean you can't beat that view.
The food was incredible. We enjoyed our dishes. Each dish was nicely presented. Definitely authentic Mexican food not Tex-Mex.
We will definitely be back to try some of their other amazing dishes.
Thanks Ambriza Mexican Kitchen for a great dining experience.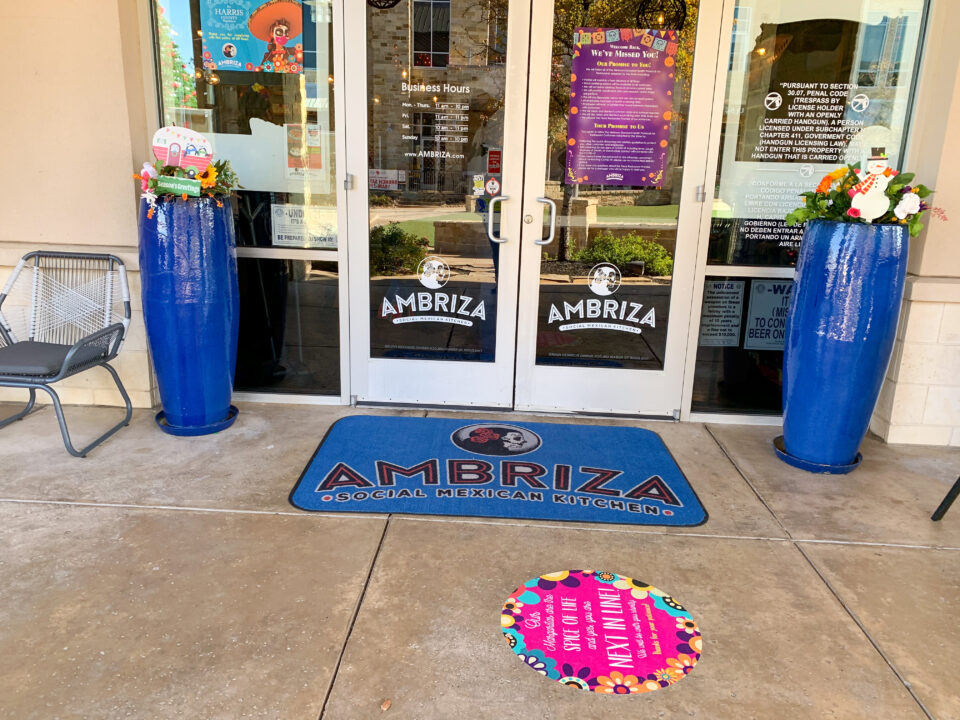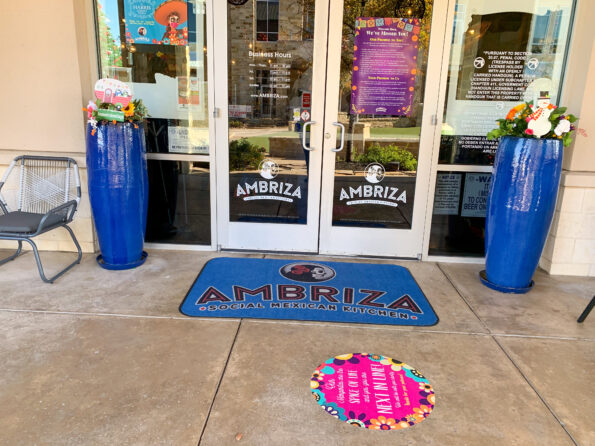 Ambriza Mexican Kitchen has two locations, Vintage Park and Towne Lake. We visited the Towne Lake location which is located at 9945 Barker Cypress Road, Suite 123, Cypress, TX 77433.
The Hours of Operation are Monday – Thursday 11:00 a.m. – 10:00 p.m., Friday 11:00AM – 11:00PM, Saturday, 10:00AM – 11:00PM, Sunday 10:00AM – 10:00PM.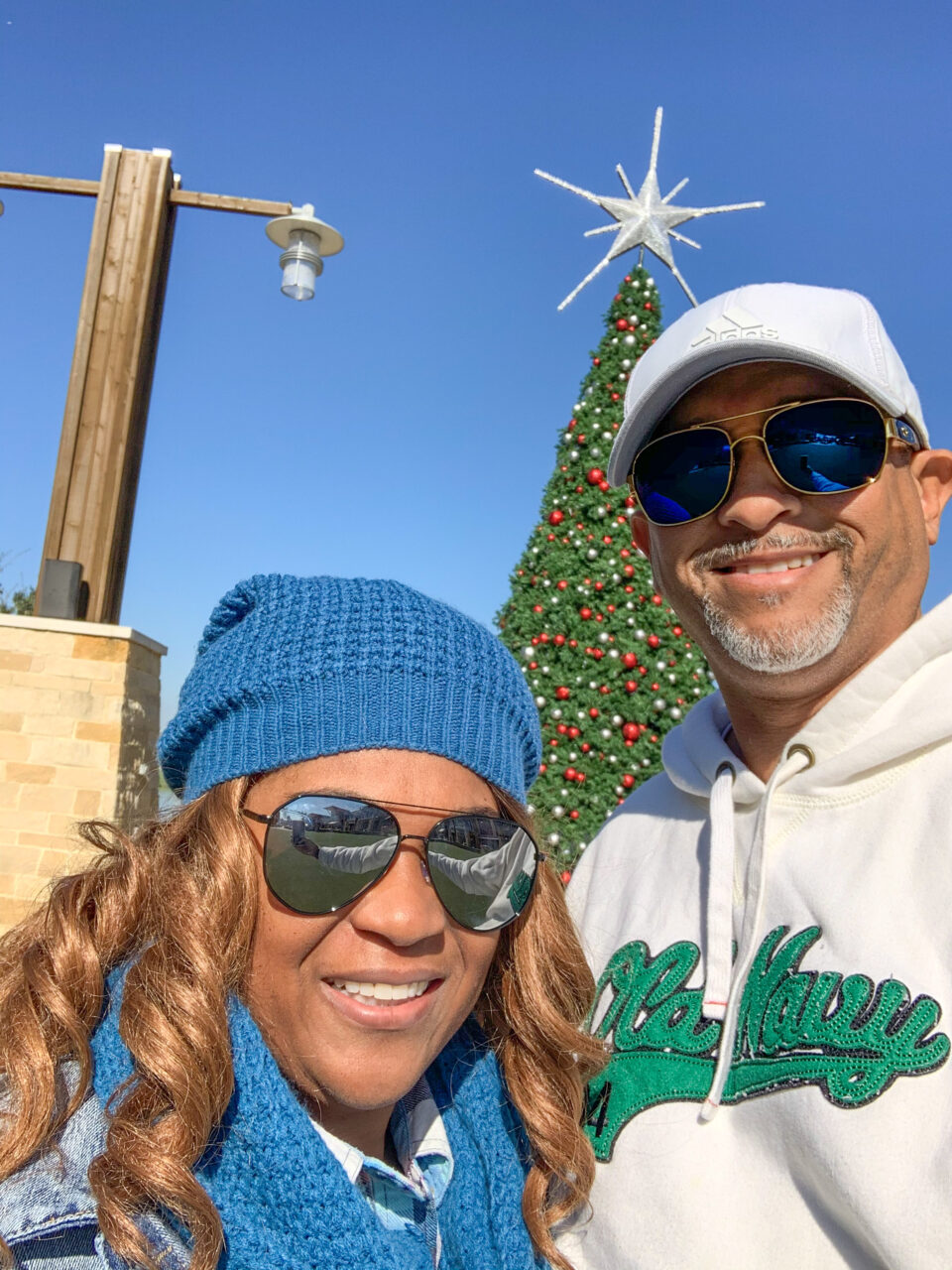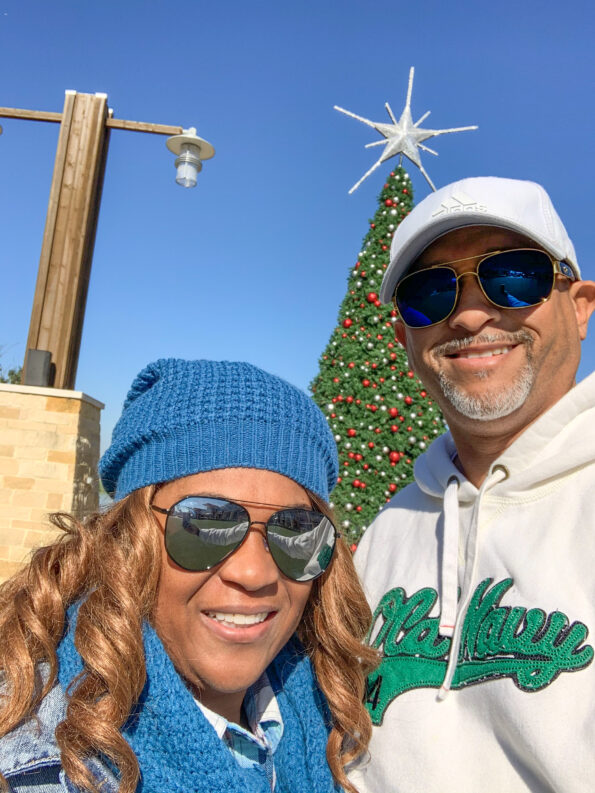 Go check them out and be sure to tell them that Da'Stylish Foodie sent you.