Blackened Catfish on Texas Toast with Homemade Coleslaw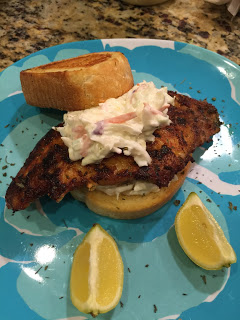 Like most people, we are all looking for ways to spice up our quick and easy meals. During the school year, most parents tend to go the simple ways when preparing dinner. School time is a busy time for us all. Running from practices, after school events, extracurricular activities. After a long day, some times I would rather go eat out and let someone else do the hard work.


Just recently I decided to come up with quick ways to spice up our meals when we don't have the time to slave over the pot for the delicious meals we are use to.


Here is a simple way to make a sandwich that will have your family licking their chops.


One school night I decided to do a fish sandwich for my family. I love cooking for my family, but there are some nights that I don't have time to prepare a fancy dish.


This is a simple way to take the normal food ingredients that you use and make it into an appealing meal. Let me start out by saying that I don't measure my ingredients I season by taste and adjust accordingly.


The first step in preparing this Open Face Sandwich is to prepare the blackening seasoning for the catfish or your fish of choice. My basic blackening seasoning included slap yo momma (Season, paprika, garlic powder, onion powder, tarragon and dry dill. Mix the seasoning together and then apply the seasoning to a dry fish.


Pat dry your fish with paper towel prior to applying seasoning. This will allow the seasoning to cover the seasoning well.


Once you are done with the fish, move on to your coleslaw. The ingredients for my coleslaw was mayonnaise, white vinegar, sugar, sugar and a little salt. As I stated earlier, I do not measure my ingredients, I taste as I go.


Turn your oven on to pre-heat the oven to place your Texas Toast on a pan and heat. Follow directions on the box. I like to flip my toast half way through to ensure both sides are browned.


Heat a skillet with olive oil on a low-medium fire. When the skillet is hot enough, grill your fish on both sides, about 3-5 minutes on each side. The cooking time will depend on your fire level. So use your judgement.


Once the toast is done, began to build your sandwich. Toast, Blackened Fish, Coleslaw on top and the second piece of Texas toast to the side. Lemons used as garnish as well as Dry Dill sprinkled on the side.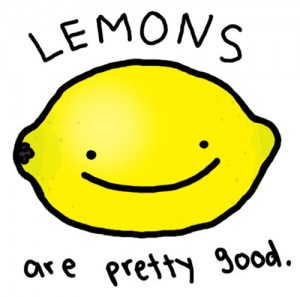 I would have liked to use fresh dill, but I didn't have any at home. But this worked just as well.


This is not a fancy meal, but it is definitely a way to spice up your normal fish sandwich. Send me photos via email and let me know how your sandwich comes out. Tasteeplaces@gmail.com