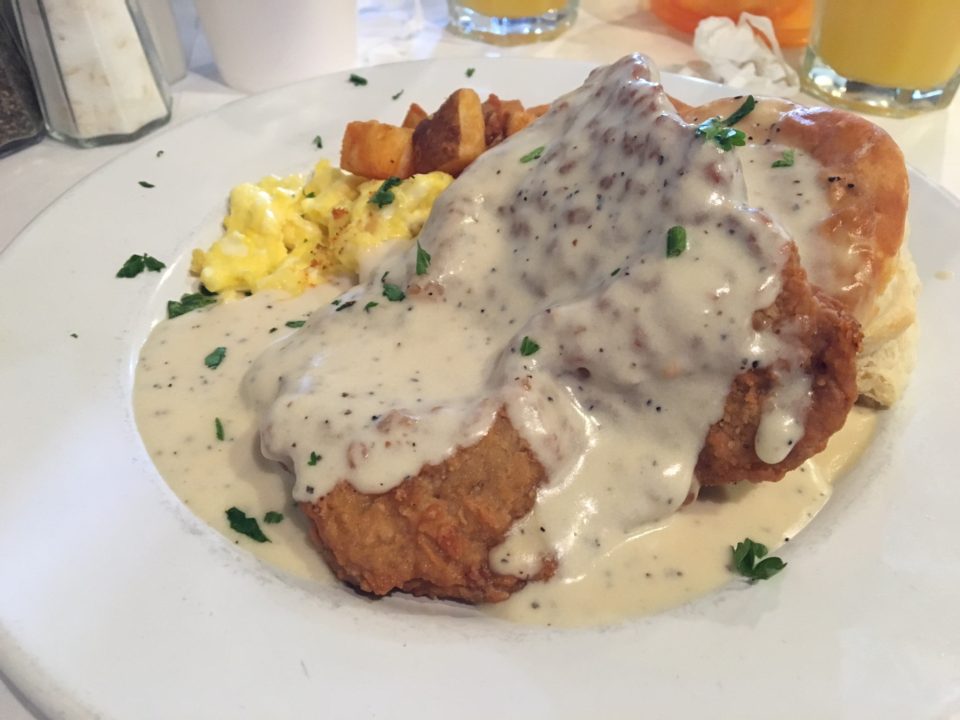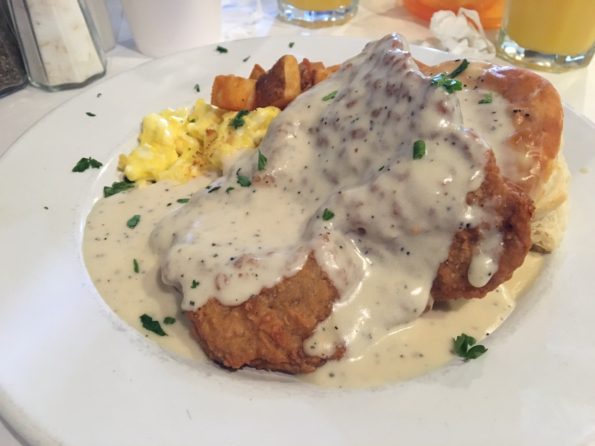 A few weeks ago the family and I went to church and decided after church that we wanted Brunch. We had some shopping to do for the upcoming week.
In Lafayette, there are few spots that are our go to places for Brunch, but we wanted to try something different.
Ema's Cafe was on the way to many of our stops that day, so we decided to give it a try. I have eaten at Ema's Cafe before, but never with my family.
Ema's Cafe is perfect for breakfast, business meetings, family sunday brunch or lunch or just a regular go to place for breakfast or lunch during the week.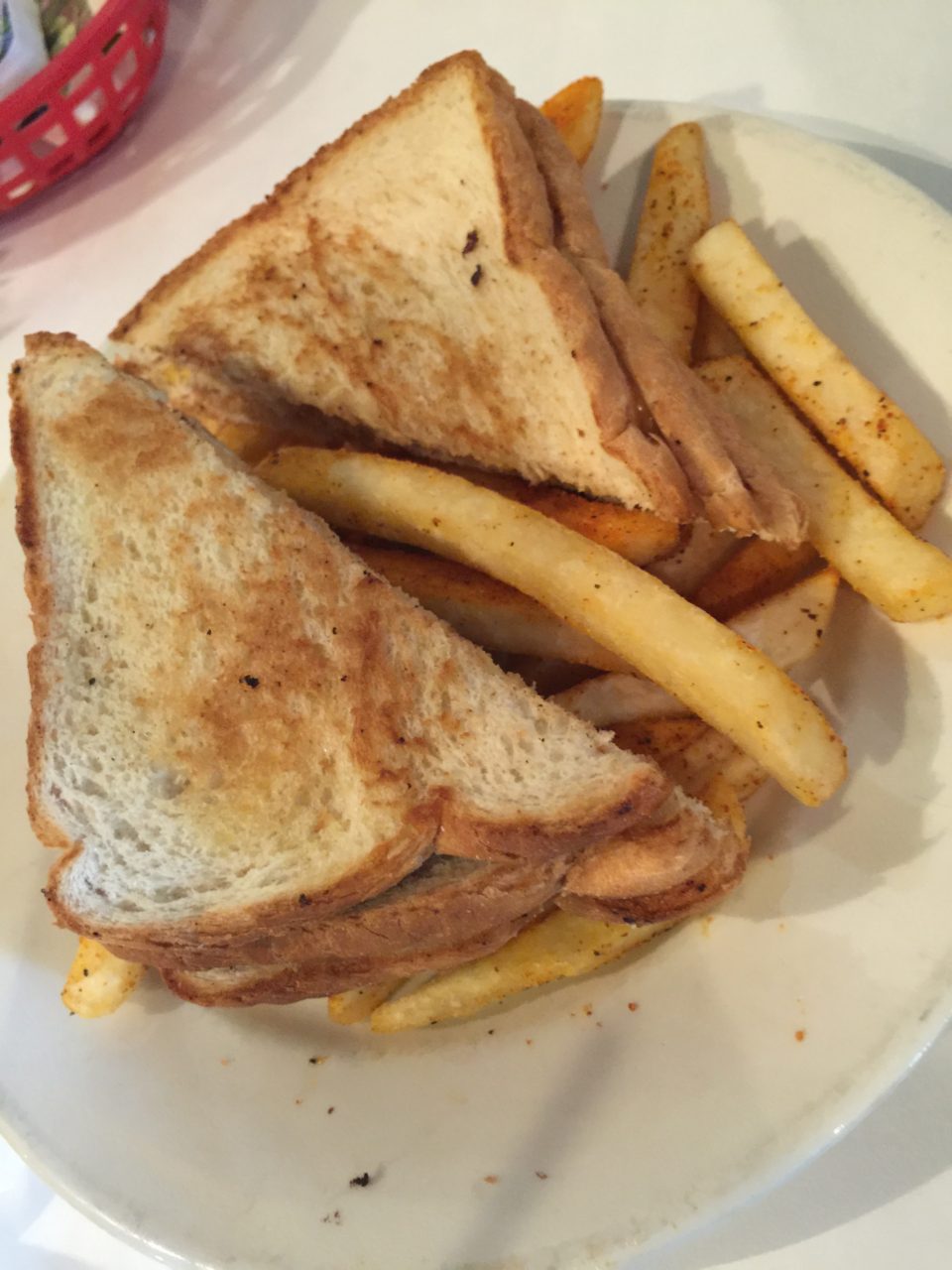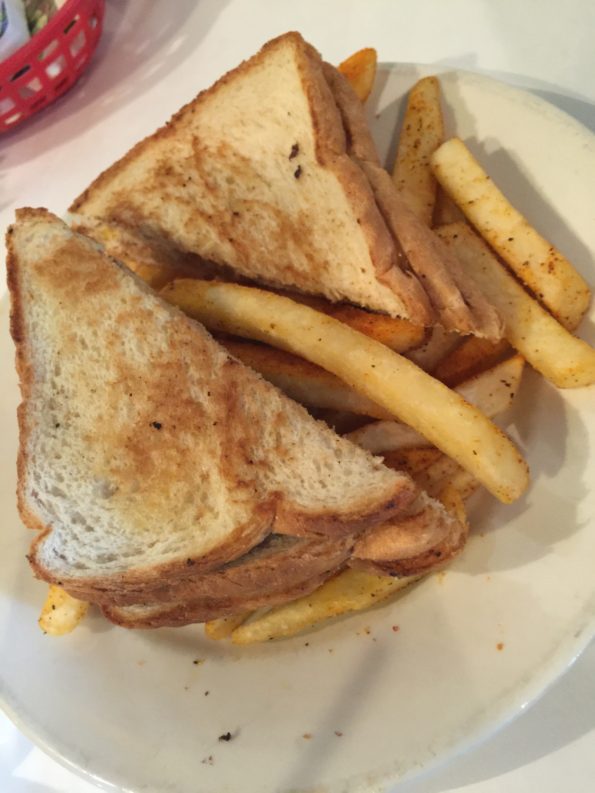 Baby girl decided on the Grilled Cheese with seasoned fries. A good grilled cheese, the fries had some spice to it, but she enjoyed the fries. The children also had the choice of popcorn shrimp or chicken tenders.
The hubby ordered the Chicken Fried Steak breakfast plate. The plate looked like a nice plate of comfort food. Hearty, hefty and delicious. The plate included fried country steak, eggs, grits, breakfast potato and a biscuit all topped with a white gravy.
The hubby absolutely loved his dish. The chicken and gravy was very good. I didn't taste anything else from his plate but he gave the dish a thumbs up. Chicken fried steak is one of his favorite meals.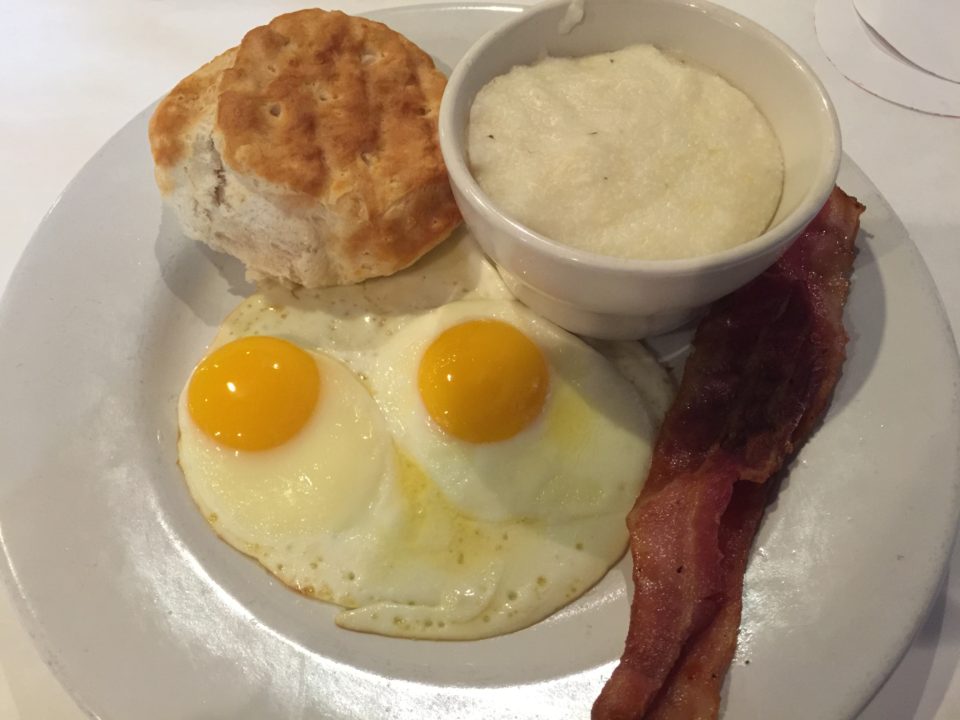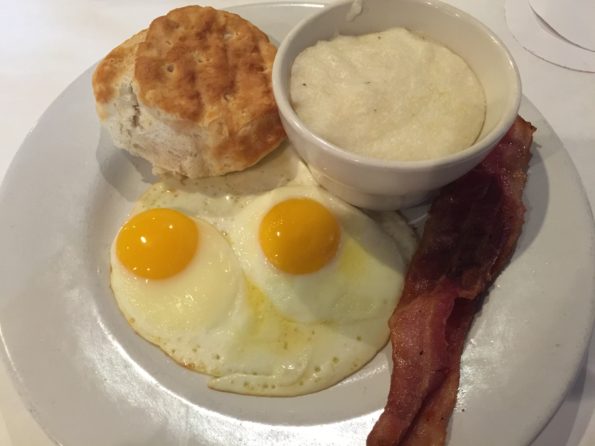 Pictured above is the Cafe Breakfast. The breakfast included 2 eggs any style with bacon, sausage patty or sliced ham along with breakfast potatoes or grits and your choice of pancakes, toast or a biscuit.
I love that you get a few options with your Cafe Breakfast. The Cafe breakfast was a traditional breakfast. But everything was good. The grits weren't as buttery as I like my grits but that was an easy fix.
Overall we enjoyed our time at Ema's Cafe. The atmosphere was nice. We loved that the restaurant was also kid friendly. The menu offered a variety of options to choose from as well.
My only complaints were that the wait was a little long before the waitress came to greet us, take drink orders and bring utensils. In addition, there was no changing table in the bathroom. If you as a restaurant will offer a kids menu and provide high chairs, I think that a changing table whether portable or the ones on the wall is necessary.
Other than that, the service was wonderful and the food was served in a timely manner.
Ema's also had a Sunday Brunch Buffet. The buffet included a Carving station, Soups and Gumbo, Salads, items like Grilled Tilapia with Crawfish, Chicken Rockefeller, Shrimp and Grits just to name a few as well as Dessert. All for the low cost of $18.95 for adults and $9.99 per child. Kids under 5 eat free. Not a bad deal.
We did not try the buffet, but we definitely intend to go back and try the buffet one Sunday.
Ema's Cafe is located at 5520-B Johnston Street, Lafayette, LA.
[bloglovin_button]