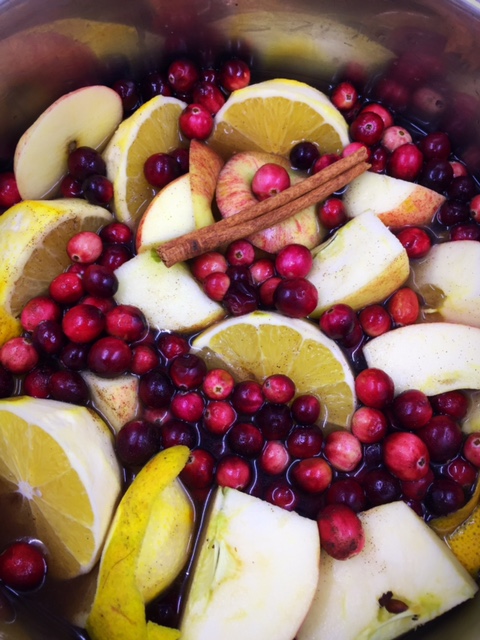 The holidays are quickly approaching. Everyone is dusting off their favorite Christmas records, CDs, movies or looking through their downloads, for all you high-tech digital people like myself.
One of my favorite things to make is Hot Apple Cider and Apple Citrus Potpourri. There is nothing like a good smelling home while you watch your favorite Christmas movie, listening to your favorite Christmas music or decorating your tree.
Today I am sharing my homemade Apple Citrus Potpourri. This recipe is so easy and anyone can do it.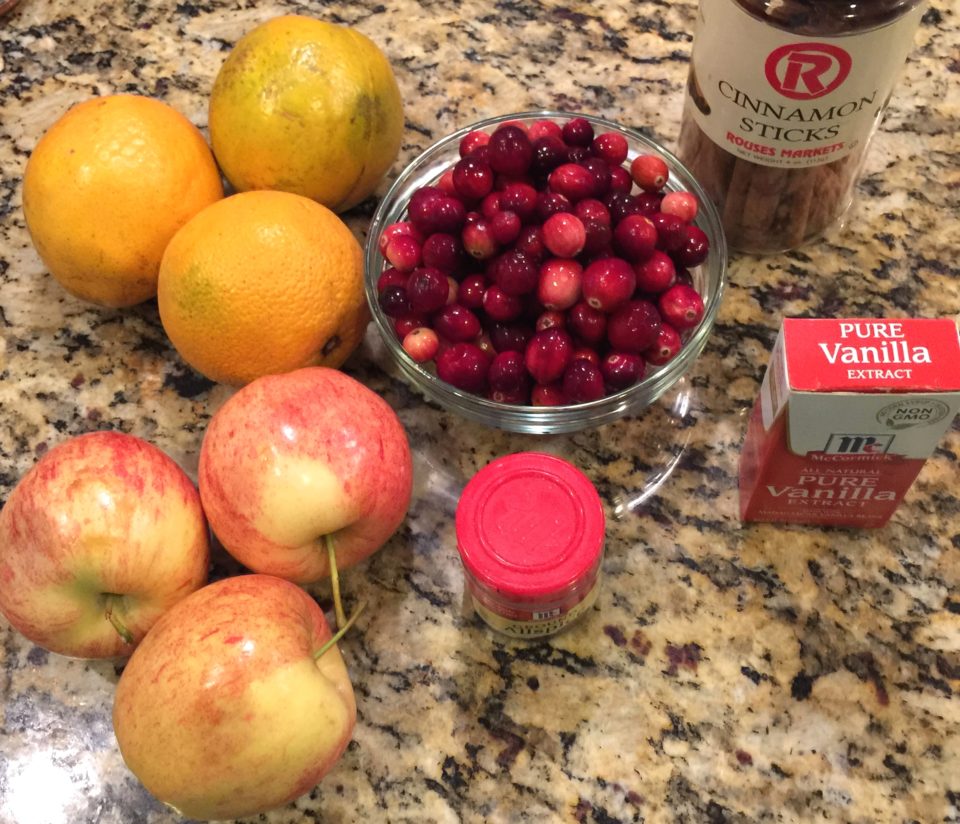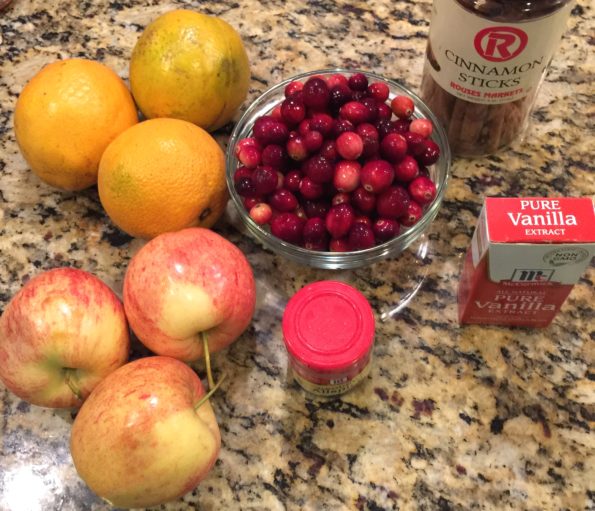 Apple Citrus Potpourri
Ingredients:
Apples – 3
Oranges – 3
Fresh Cranberries – 2 cups
Cinnamon Sticks – 4 sticks
Ground All Spice – 2 tsp
Pure Vanilla Extract – 2 tsp
Water – 4 cups
Directions
Cut off the stems of the apple. Quarter the apples. Add to the pot.  Peel the oranges with a potato peeler and cut the oranges in half add all to the pot.  Next add 2 cups of Ocean spray Cranberries, 4 Cinnamon sticks, 2 teaspoons of Ground all Spice, and 2 teaspoons of Pure vanilla extract.  Cover the ingredients with 4 cups of water and stir.  Cook on high until it starts to boil, approximately 10 minutes.
Simmer on low after it starts to boil. Add water as needed. Cover after use. Should be good to reuse on simmer for 1-2 days. Add more water as needed. Discard after use.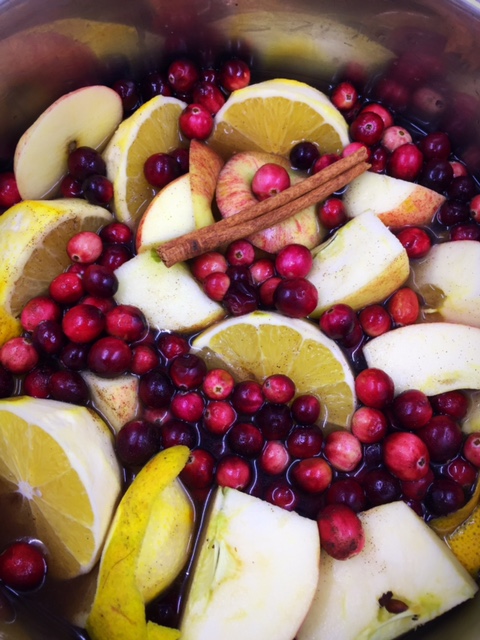 [bloglovin_button]