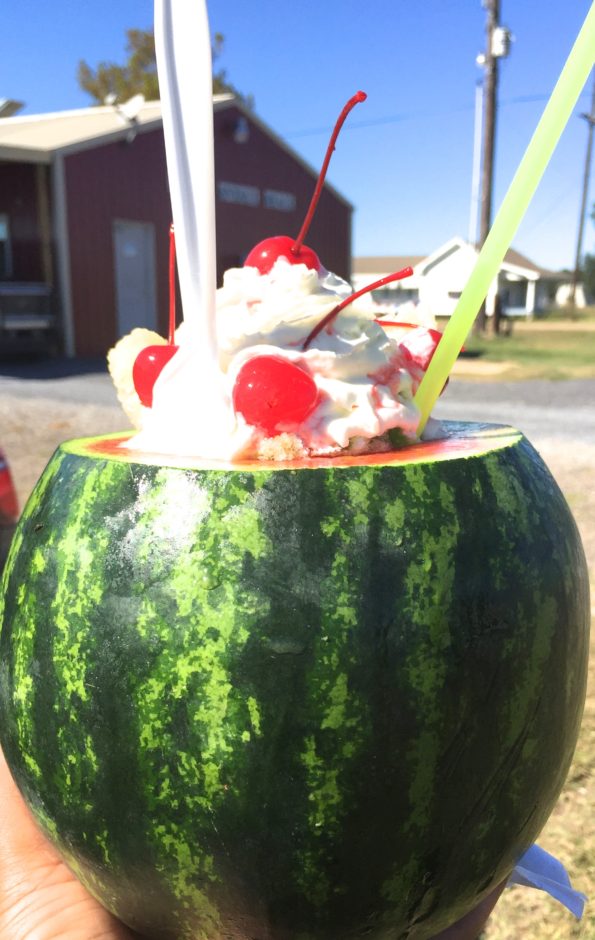 Road trips are something that my family and I enjoy. Whether we are traveling 30 minutes away or 6 hours away. We enjoy road trips.
On our road trips we always like to find places along the way. Well this particular day we weren't going far away, but very near. We were heading to a small town called Meaux, LA. We had no idea where or what we would find but we had our mind set on snow cones. You ask, why traveling to Meaux for a snow cone? I am glad that you asked.
A few weeks ago one of my facebook friends posted a picture of this delicious looking snow cones. I inquired about the snow cones, did a little research and added this place to my list.
This particular snow cone looked amazing. The snow cones was served in a fresh fruit. The presentation was superb. I knew that this place was going on my must visit list.
This past Friday, the weather was absolutely gorgeous. We decided to take a ride. The kiddos were in a great mood and we were enjoying the day.
Meaux Sneaux Shack was about 25 minutes from us. But the sky was clear, the sun was shining and we were feeling good.
A little drive wasn't going to hurt us. We arrived at Meaux Sneaux Shack.
Meaux Sneaux Shack is family owned and operated business. With a menu offering sno cones, hot food and drinks.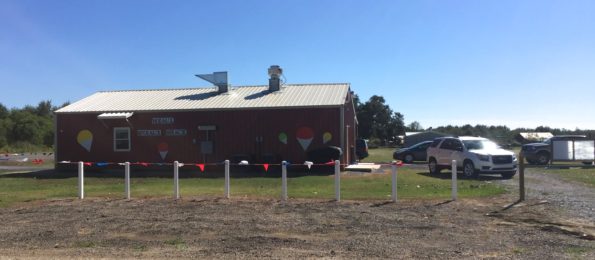 We arrived at Meaux Sneaux Shack quicker than I thought we would. I turned off and stopped to take a few pictures of the side of building.
We went through the drive thru and made our choices. There were many options to choose from.
I am normally a strawberry girl, but I picked outside of my normal choices.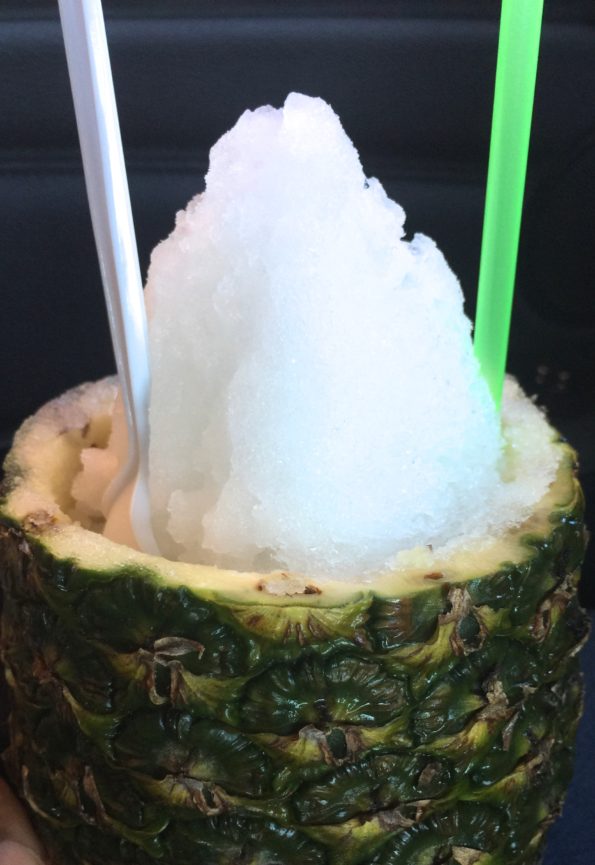 Grandma placed her order first, she chose the coconut in a fresh pineapple. The snow cone was placed in the shell of a pineapple.
She was given the pineapples in a separate cup. Coconut is her favorite and she loved the snow cone. She said it was juicy just like she liked.
The kiddos didn't want a snow cone since it was a little chilly that day, they decided on a snack.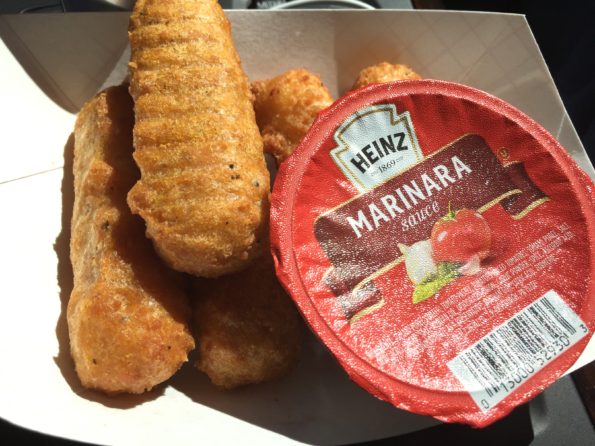 Z-man had the cheese sticks with marinara sauce. The cheese sticks were ooey gooey just like the kiddos like their cheese sticks. The cheese sticks reminded us of the homemade ones I make at home for them. The cheese sticks were good and served with marinara sauce.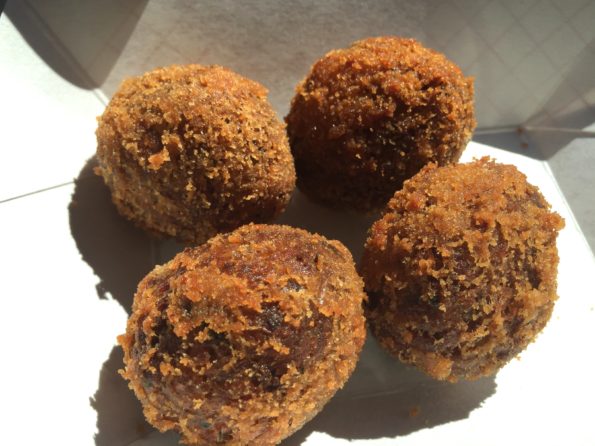 Baby girl ordered the boudin balls. The boudin balls were delicious. A great combination of the meat and rice. Some boudin balls have more rice than meat but these were a good balance of the two. So good.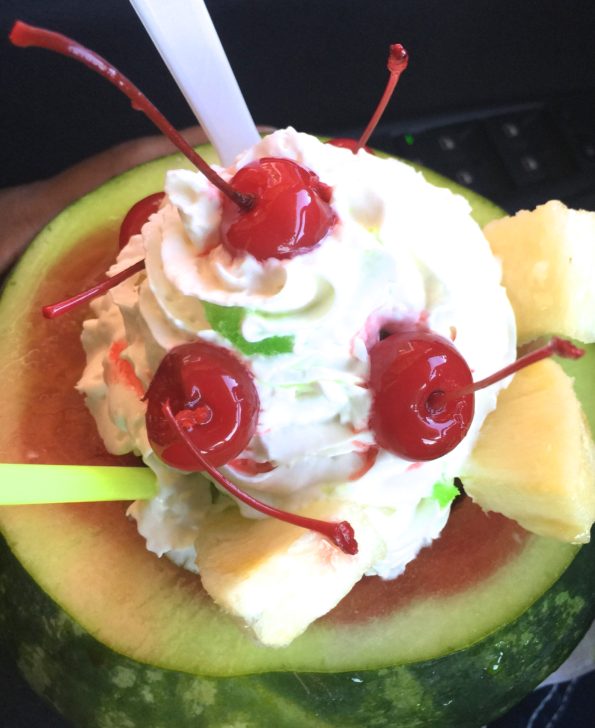 I tried the Watermelon stuffed snow cone. Superb. I had the sour apple snow cone with cherries, pineapples and whipped cream on top. Nicely presented. The snow cone was so good. Juicy, great flavor.
Definitely worth the drive. We sat in the car and ate our snacks before hitting the road to travel back home.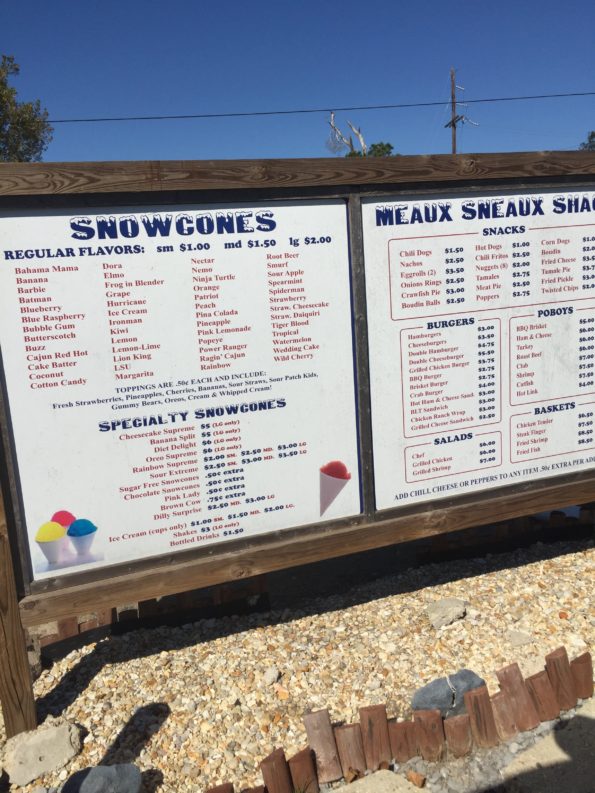 Not hungry for a snow cone? No worries, Meaux Sneaux has a very extensive menu. Items like Grilled Shrimp Salad, Ham and Cheese poboys, Double cheeseburgers and so much more. I guarantee you won't leave hungry! There is something for everyone.
I only have a few suggestions, one thing I immediately noticed was that there was no walk up window, only a drive thru. A suggestion would be to have a walk up window on the side of the building.
Also there is a beautiful piece of property on the side of the drive thru. Possibly placing a few sturdy tables for those who may want to enjoy their snowball before driving back.
For example, I ordered my snow cone served in a watermelon. The watermelon was too big to drive with so I had to eat most of it before leaving. Just a suggestion.
Overall, the service was awesome. The staff was super friendly. Everything we ordered was prepared well. The snow cones were top notch. I have to say one of the best I have had in a long time.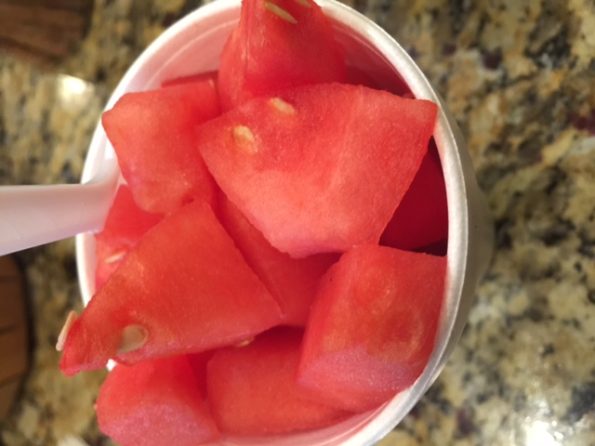 I love that they gave us the extra fruit from the inside of our fruit.
The presentation of the fruit stuffed snow cones was creative and awesome.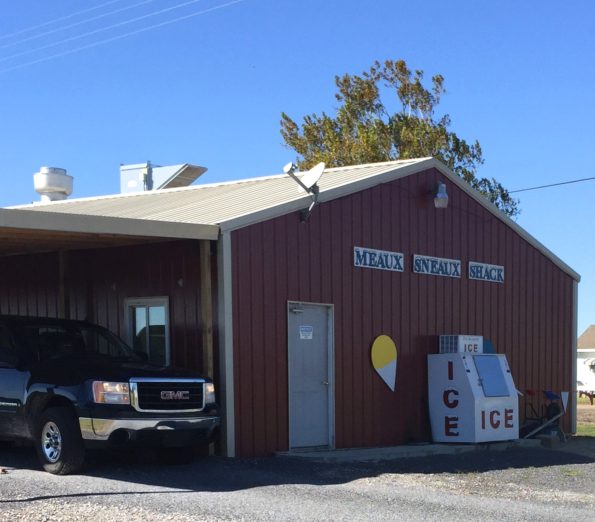 Meaux Sneaux Shack is located at 7520 La Hwy 343, Meaux, LA. They are opened 7 days a week. The hours of operation are Sunday 2:00 pm – 7:00 pm., Monday – Saturday 10:00 am – 7:00 pm.
Be sure to go try out one of their yummy fruit stuffed snowballs. I promise you won't be disappointed. Tell them that Da' Stylish Foodie sent you!!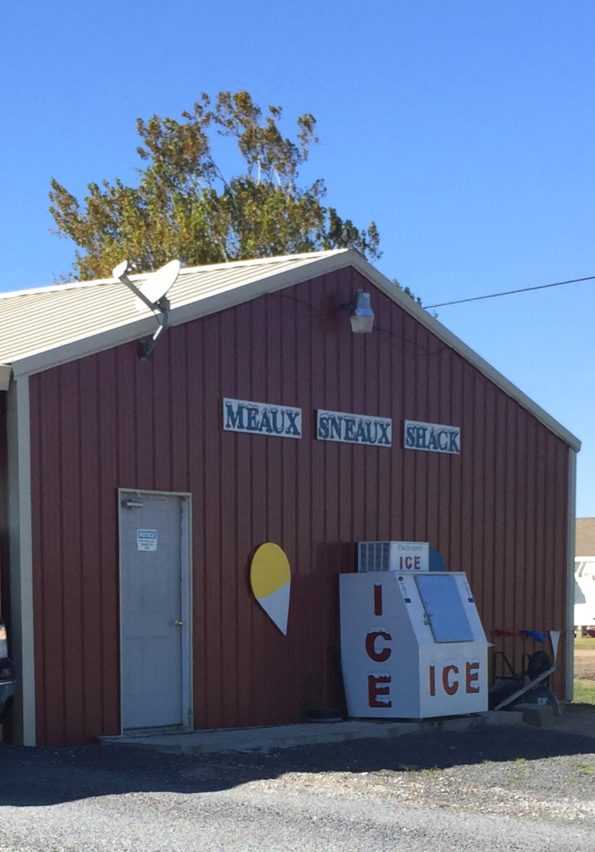 [bloglovin_button]