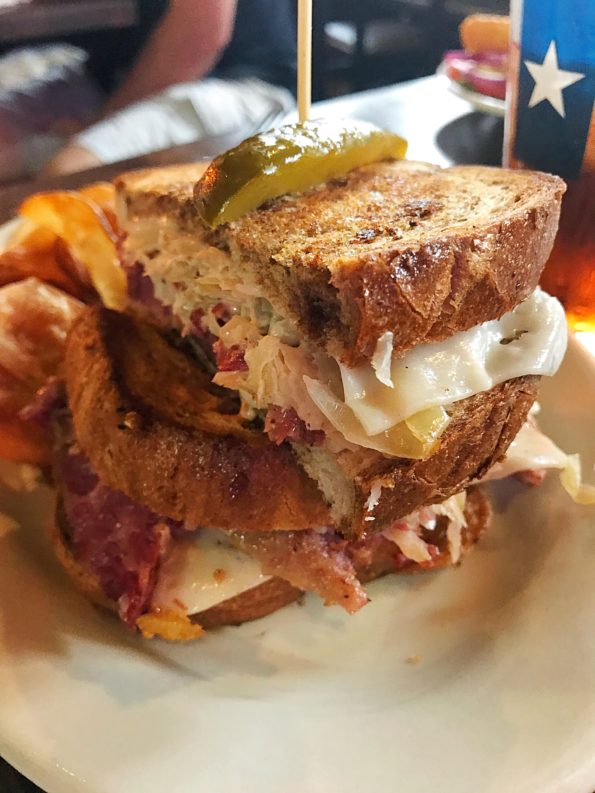 We are back from the hustle and bustle of back to school. Our smaller kids went back to school before our older college student did. A few weekends ago, we traveled to Nacogdoches, TX.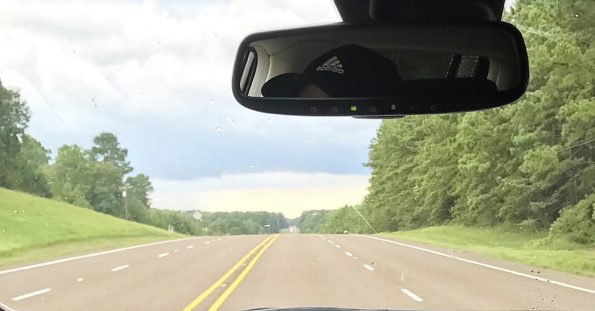 My stepdaughter is attending Stephen F. Austin. We helped her get moved in and get ready for the upcoming semester.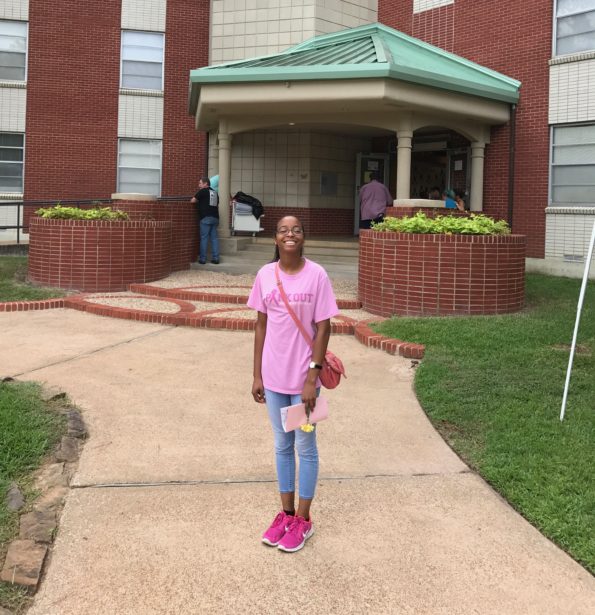 About mid-day we took a break and headed to find a place to eat.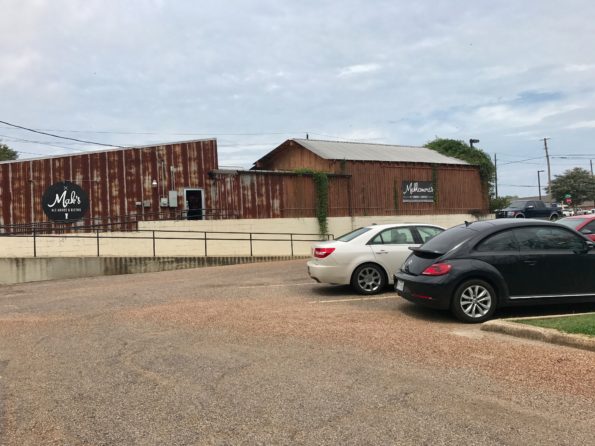 We stumbled on this restaurant called Maklemore's Ale-House & Bistro. Mak's is located a few blocks away from the Campus. As we arrived we quickly noticed that the parking lot was packed. A good sign from my perspective, must mean the food is good. We entered the restaurant and were greeted by a young lady.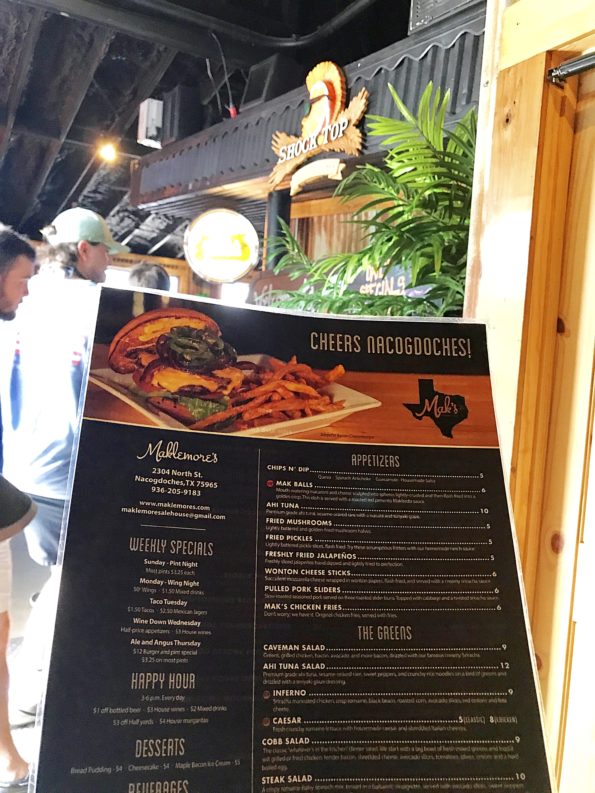 At the time, the restaurant only had high-top seating.  So, we decided to wait for a regular table. The wait was going to be about 15 minutes.
As we waited, we perused the menu searching for a few food choices. We had worked up quite an appetite and everyone was ready to chow down.
Mak's is a casual restaurant offering fine dining menu items and American cuisine.
The restaurant had the look and feel of a warehouse. We later found out that the restaurant was a historically preserved building. A very rustic look.
Offering a few different seating options with TV's through out the restaurant, perfect for watching sporting events.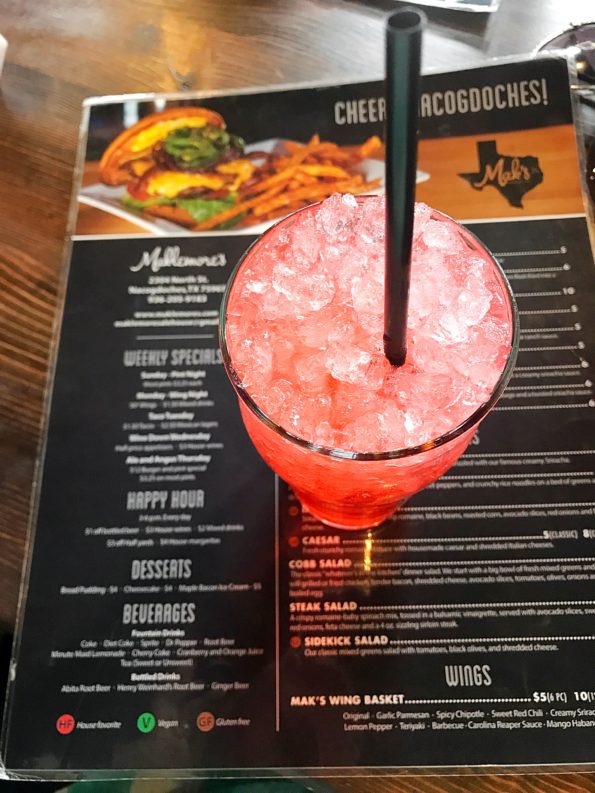 We were seated and our drink orders were taken immediately. I ordered a Shirley temple.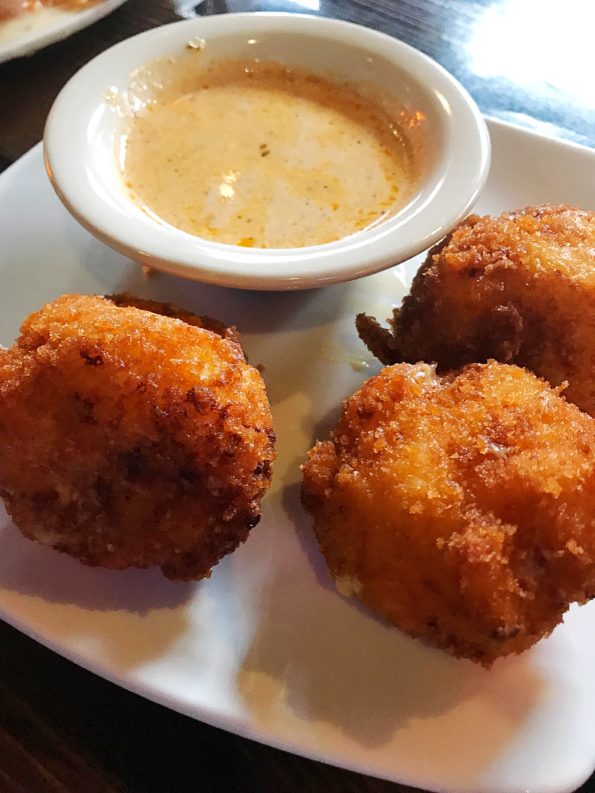 We had already chosen our appetizers, so we ordered the Mak's Balls. The Mak's Balls was macaroni and cheese that was shaped into balls. Then lightly battered and flash fried.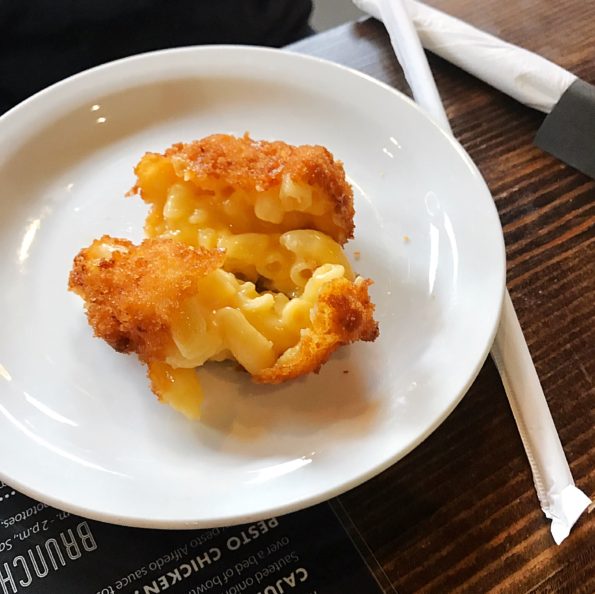 The mac n cheese balls were delicious. They were served with a dipping sauce made of a roasted red pimento Makfredo Sauce. The dipping sauce added a nice flavor to the balls. Really good. We almost ordered a second batch. A hit at the table.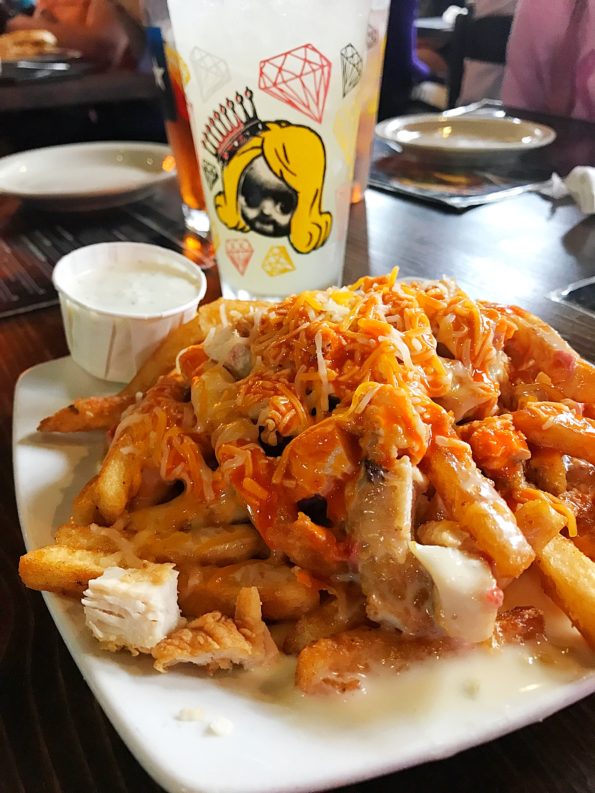 In addition, we ordered the Concoction, Buffalo Chicken Fries. The fries were loaded with queso, crispy chicken bites, buffalo sauce and shredded cheese.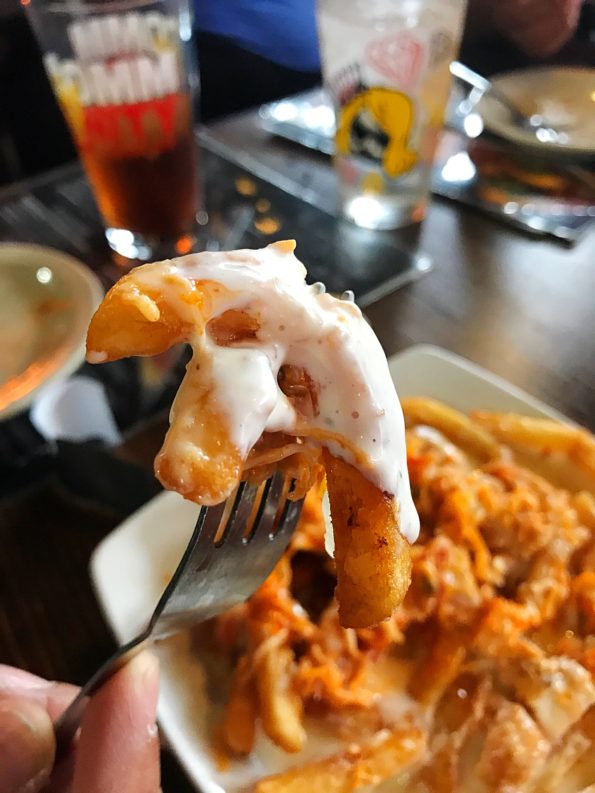 The Concoction Fries were delicious. I loved the mix of the creamy queso and buffalo sauce. Served with ranch dipping sauce. Good balance. So good.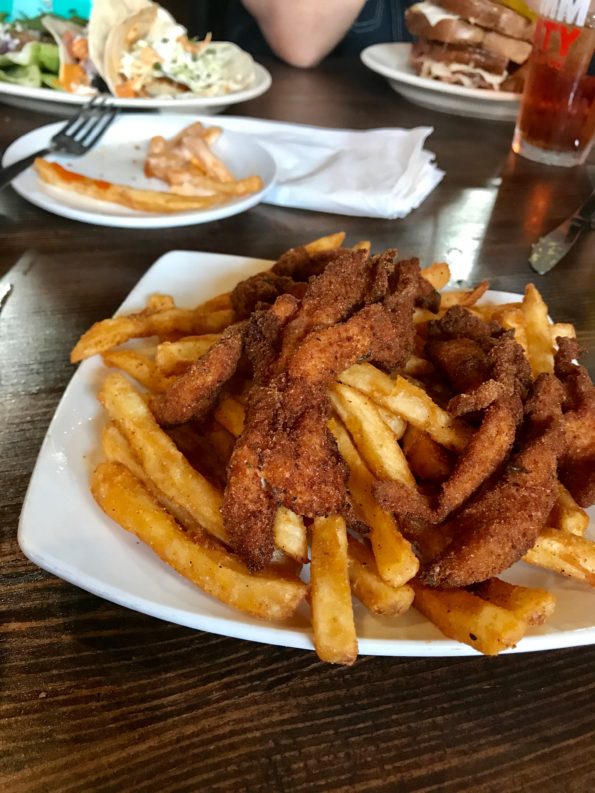 Baby girl ordered the chicken fries. The chicken fries were served with regular fries.  She enjoyed it. A dipping sauce would have been a nice addition to the chicken fries.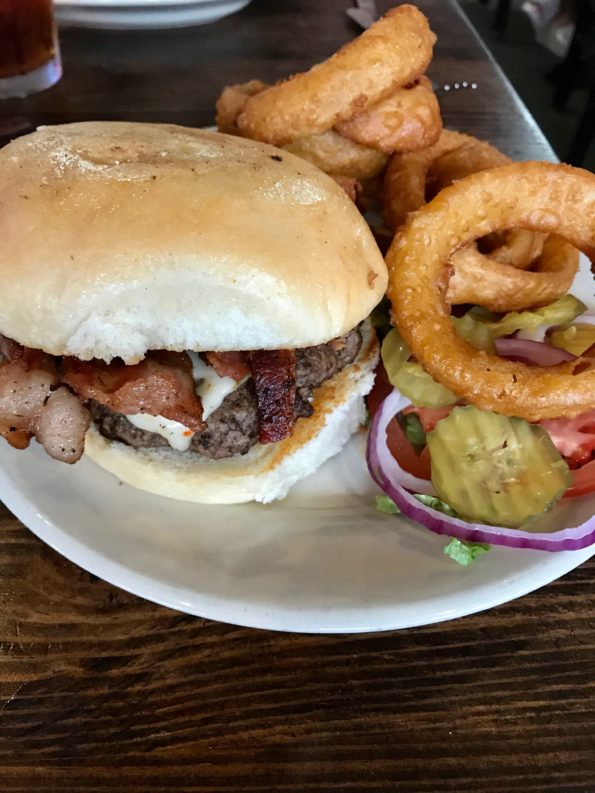 My stepdaughter ordered the Jalapeno Bacon Cheeseburger. A Habanero burger covered jalapenos, bacon and a tomatillo cream sauce. She loves burgers and said it was good, but not as spicy as she thought it would be.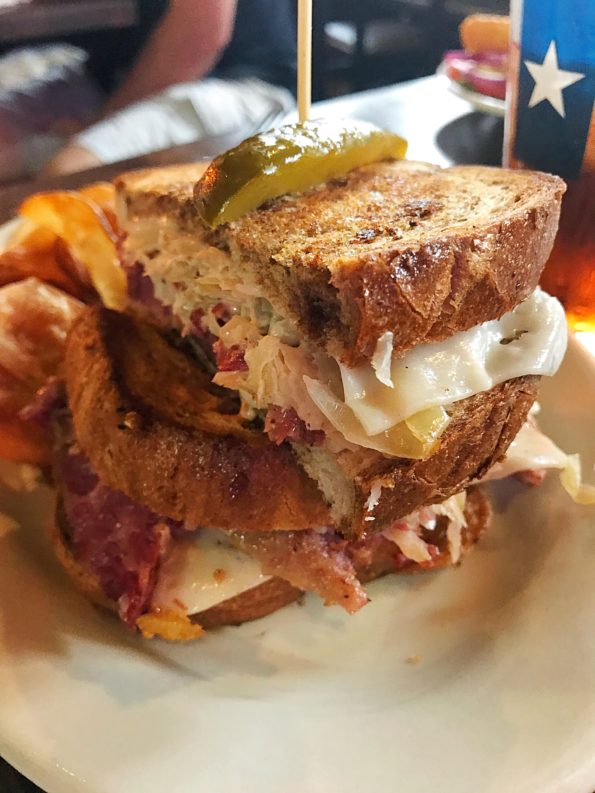 The hubby ordered the Dirty Reuben, house made tender corned beef piled high with sauerkraut, swiss cheese and Mak's house made 1,000 Island dressing. My husband loved his sandwich. I took two bites of the sandwich and I was hooked. Oh my word, the best Reuben sandwich I have ever eaten. I am usually not a fan but it was delicious.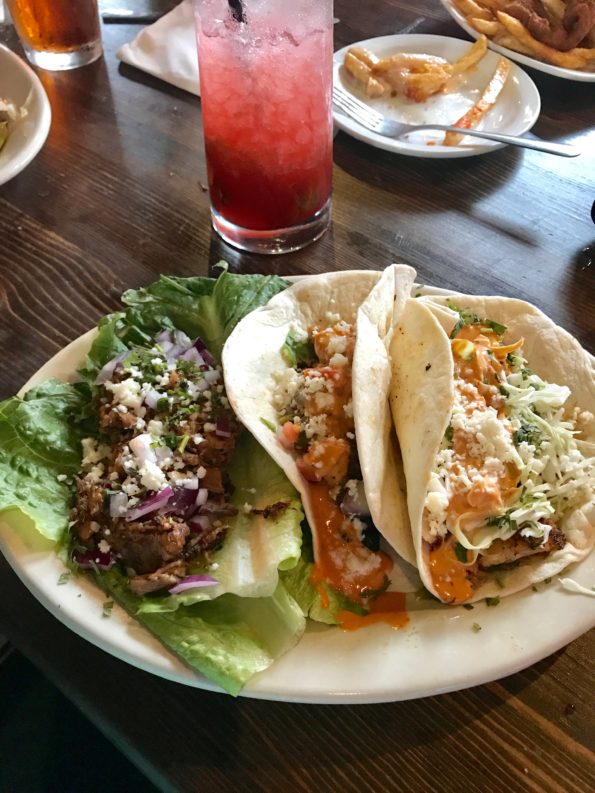 I decided to try the Tacos. Mak's has a good variety of tacos with the option of flour, corn tortilla or a lettuce wrap. Loved those options. I ordered three different tacos.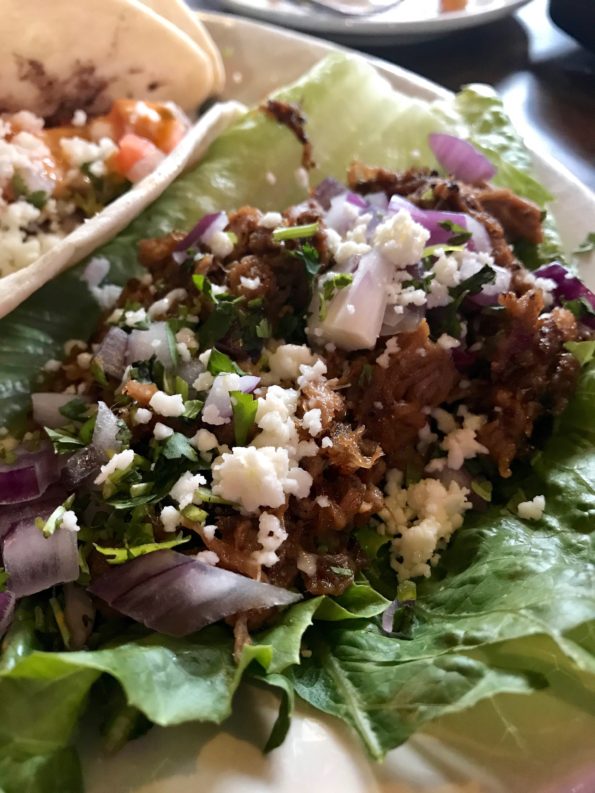 First was the lettuce wrapped beef brisket. The brisket is slow roasted and hand trimmed, topped with onions, queso fresco and cilantro. Great flavor.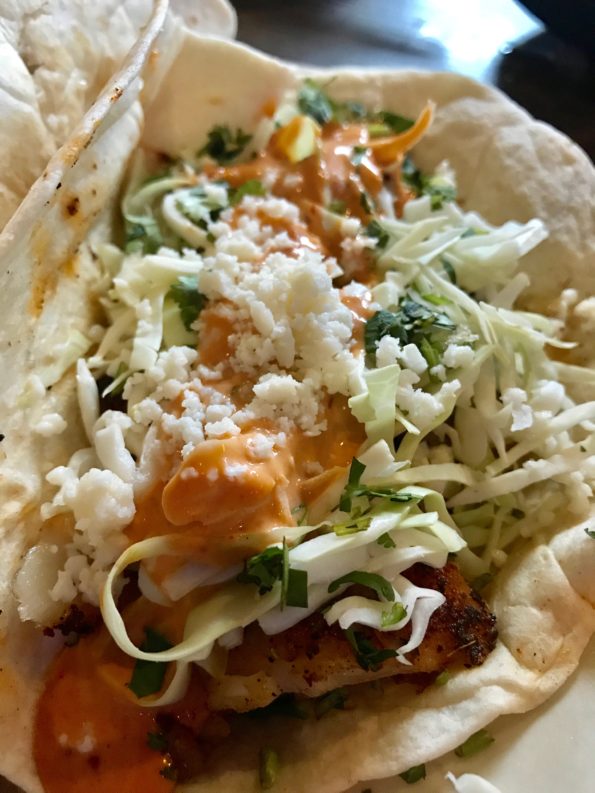 I also tried the Fresh Catch on a flour tortilla. Blackened cod with fresh cabbage, cilantro, queso fresco and chipotle mayonnaise. This was my fave of the 3. Delicious.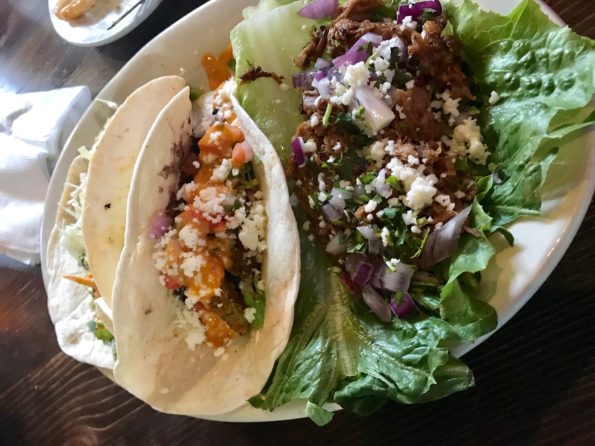 Lastly the veggie option, the fried avocado on a flour tortilla. Pictured in the middle. The avocado was flash-fried and topped with black beans, queso fresco and creamy sriracha. A tasty taco, the avocado had a different texture but worked well with the toppings. I would eat it again.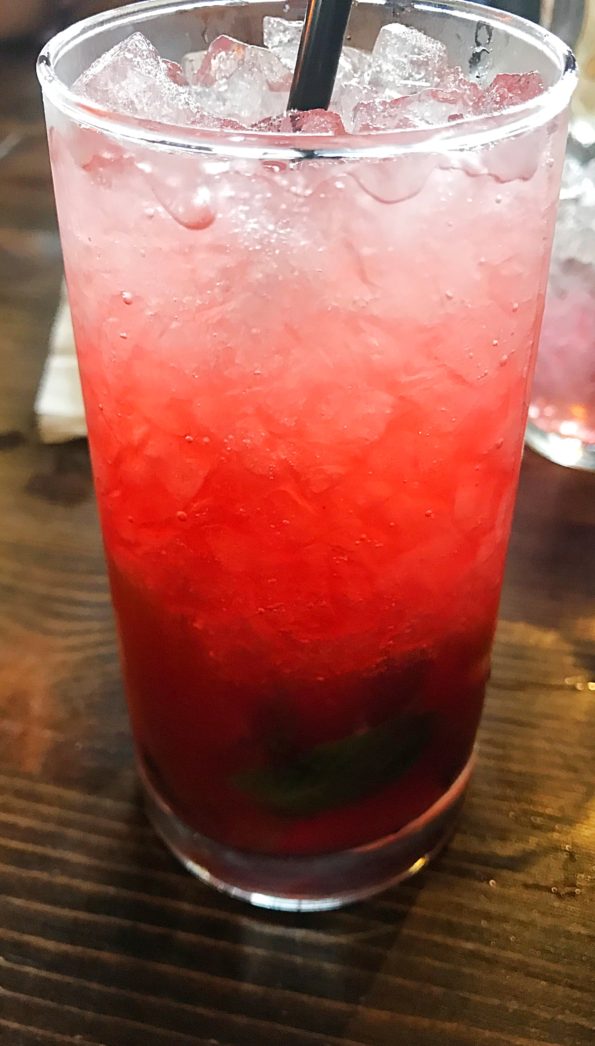 Overall we absolutely enjoyed our dining experience. The service was top notch. Our server was on it!  She didn't miss a beat.  The food was delicious.  The menu offerings were great.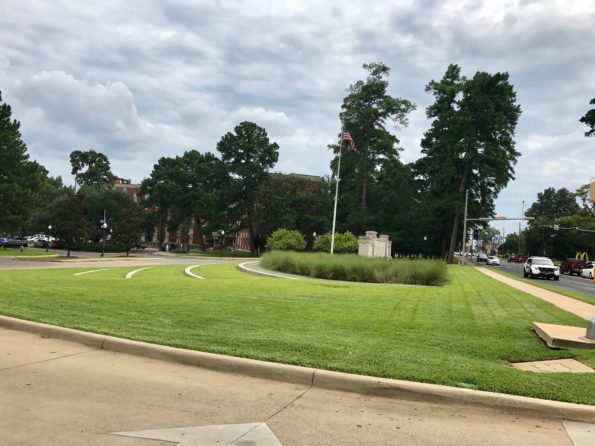 We definitely will go back when we visit my stepdaughter.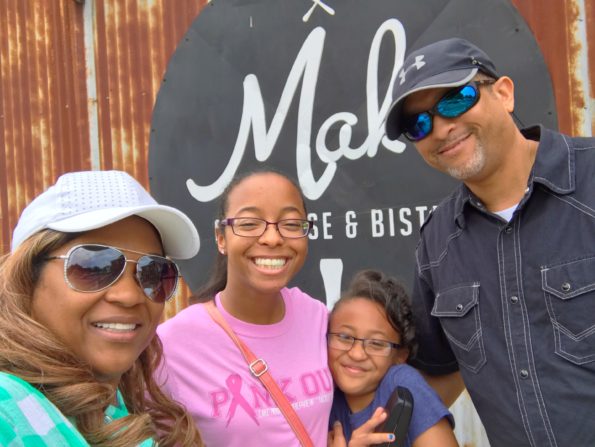 Maklemore's is located at 2304 North Street, Nacogdoches, TX. The hours of operation are Monday 4:00 p.m. – 12:00 a.m., Tuesday – Friday 11:00 a.m. – 12:00 p.m., Saturday 11:00 a.m. – 1:00 a.m.
Go and check out Maklemore's and be sure to tell them that Da'Stylish Foodie sent you!