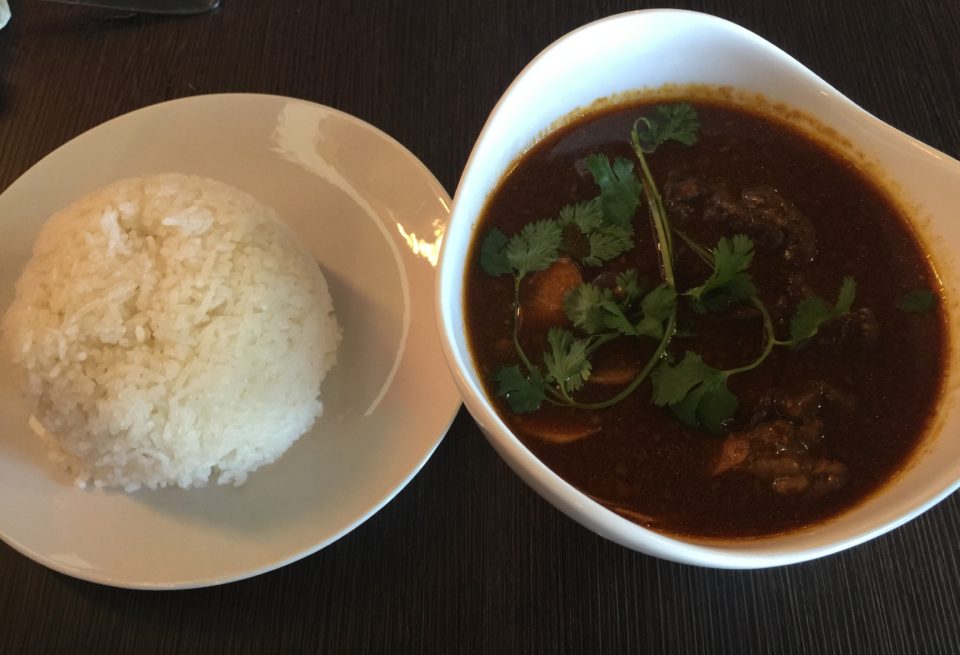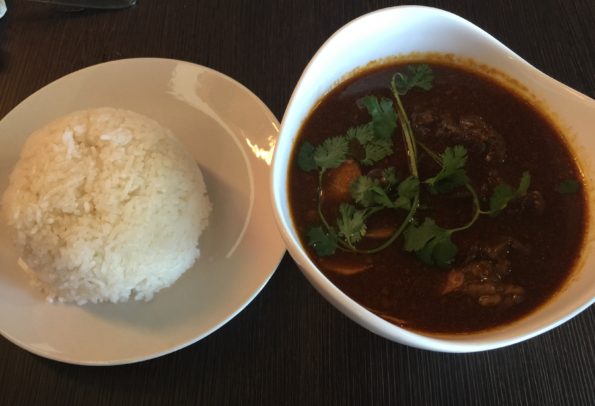 This past weekend was Mother's Day. On Saturday, Baby girl and the hubby had gone shopping that morning while Z-man and I chilled at home. When they returned, we headed out mid-day or so to have a late lunch. We decided to try Zen Noodles and Grill.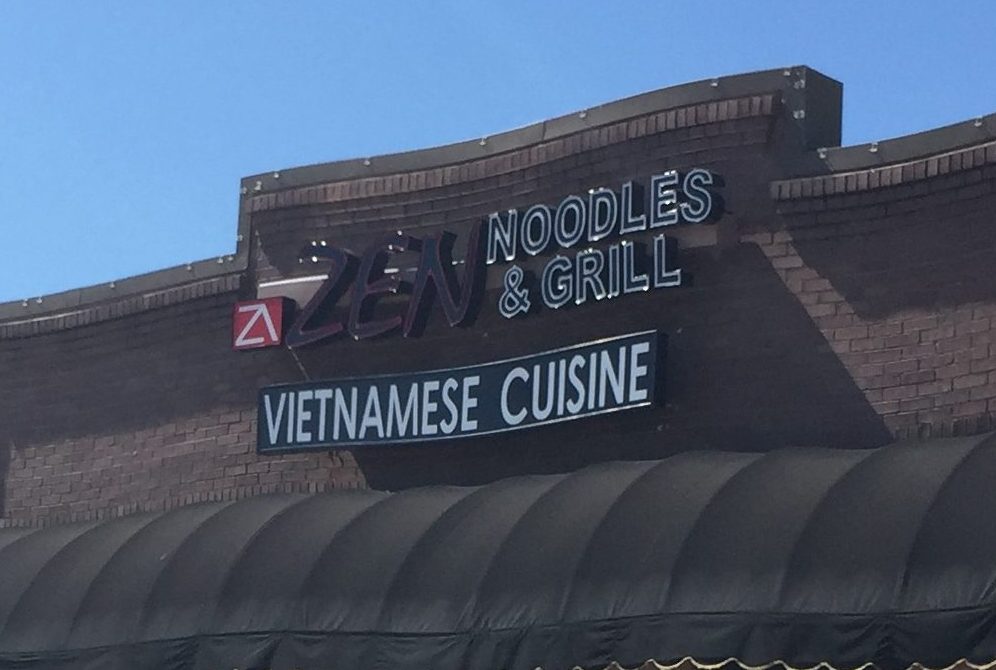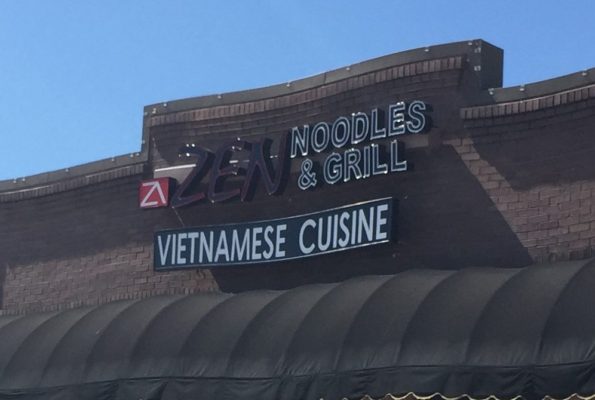 Zen Noodles and Grill is a Vietnamese Cuisine Restaurant that opened about a week ago.  Vietnamese Cuisine relies on Salty, Sweet, Hot and Sour flavors, while bringing a balance to the wonderful flavors. Zen's objective is to provide a menu that is both distinct as well as providing an unforgettable experience.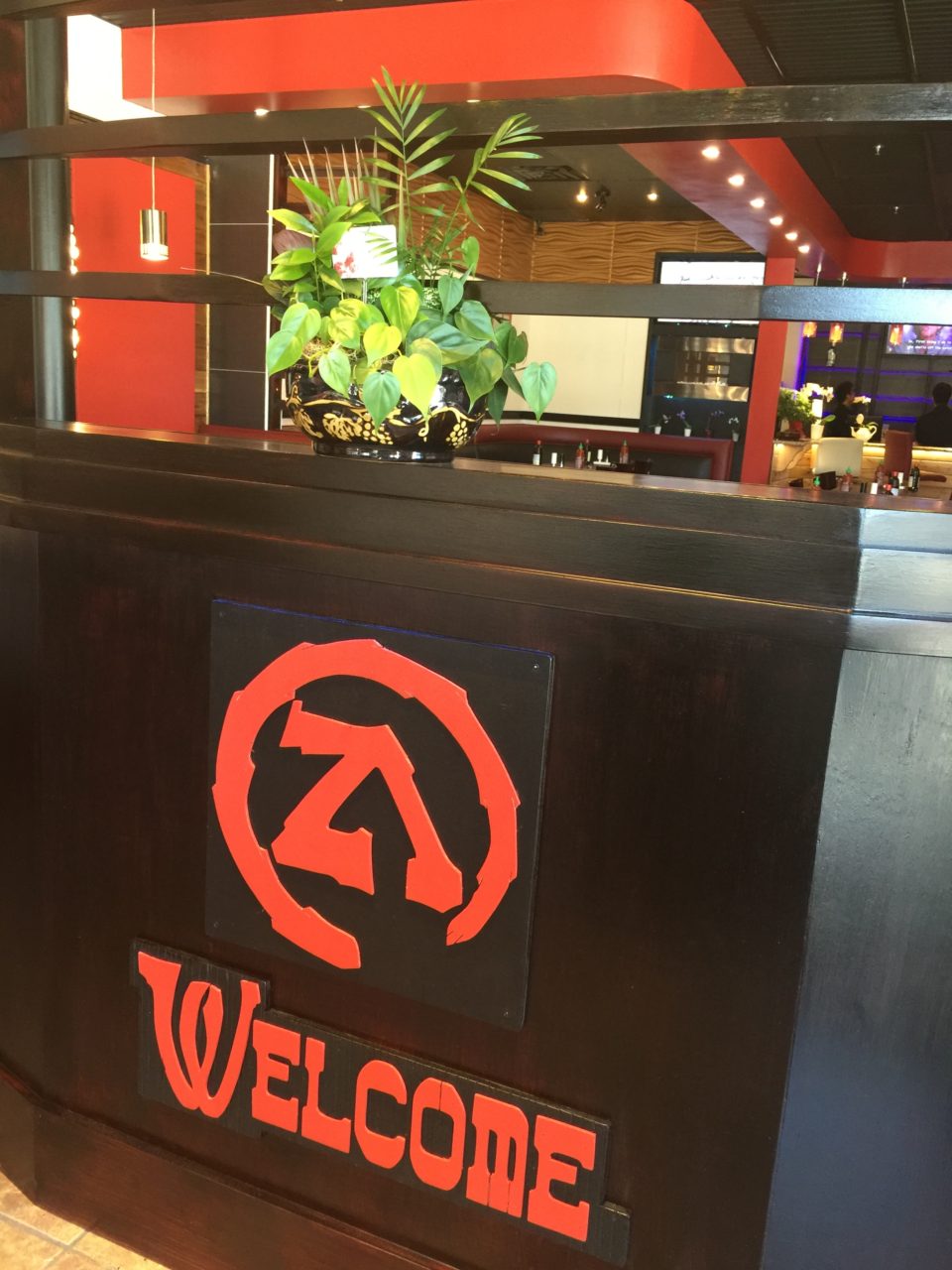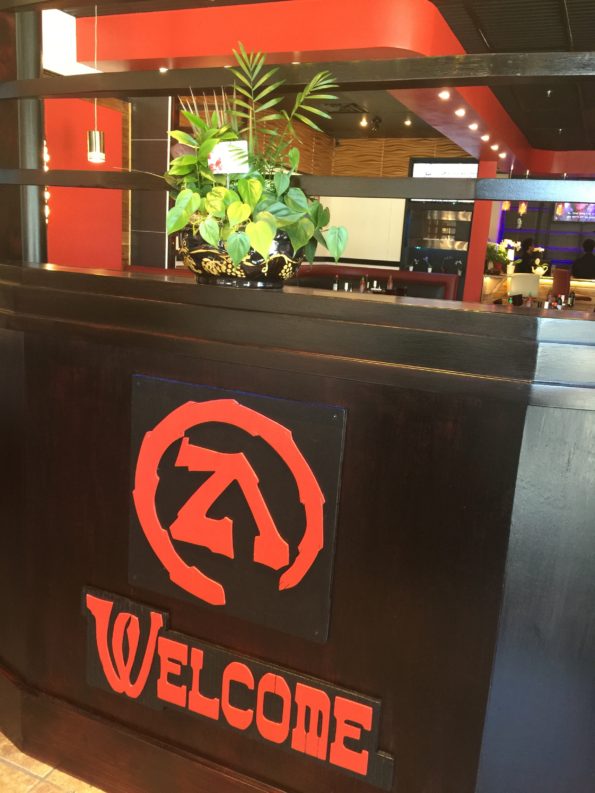 When we walked into the restaurant, immediately we noticed the bright and vibrant colors.  The dark brown furniture provided a nice balance to the color pallet. The restaurant had good lighting that was provided by the modern pendant lights and the spotlights. Very nice.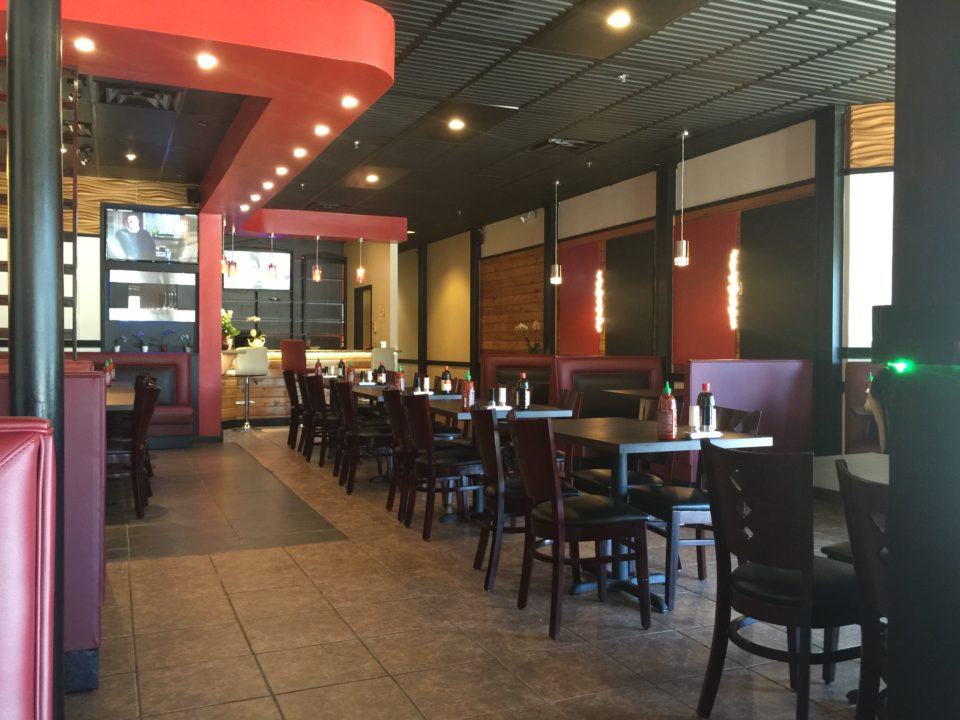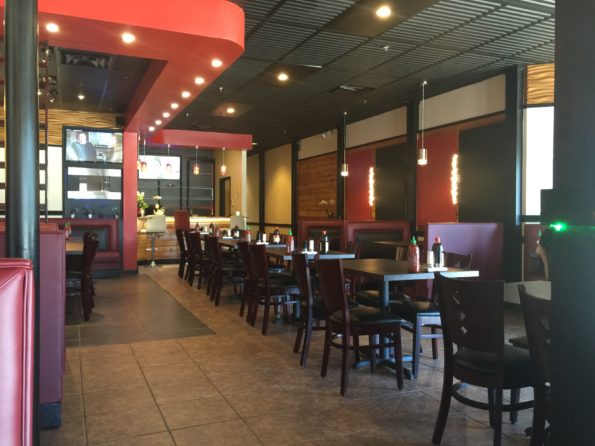 We ordered two appetizers. Pictured below was the Fried Chicken Wings tossed in a house sauce and served with lime, salt and black pepper.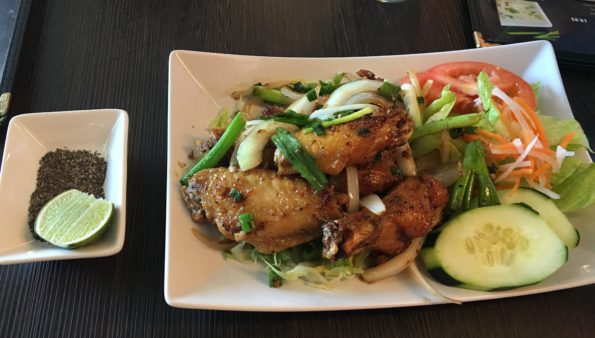 The Chicken Wings were placed on a bed of lettuce with tomatoes, onions, carrots, carrots, cucumbers and green onions. So good. The chicken was seasoned well. We sprinkled the lime on top that really made the flavors pop.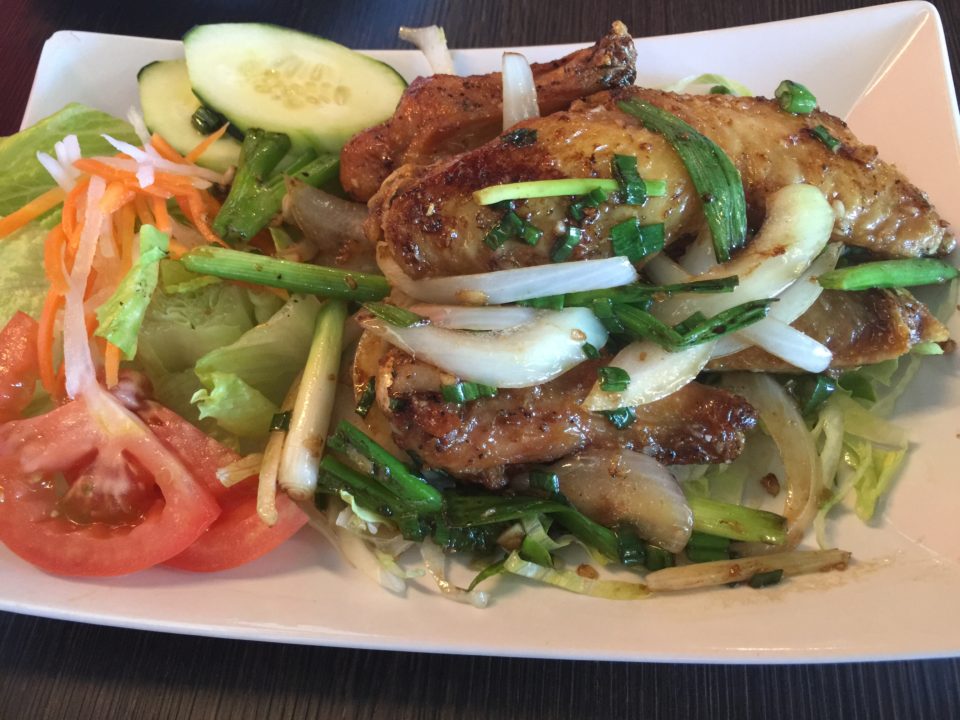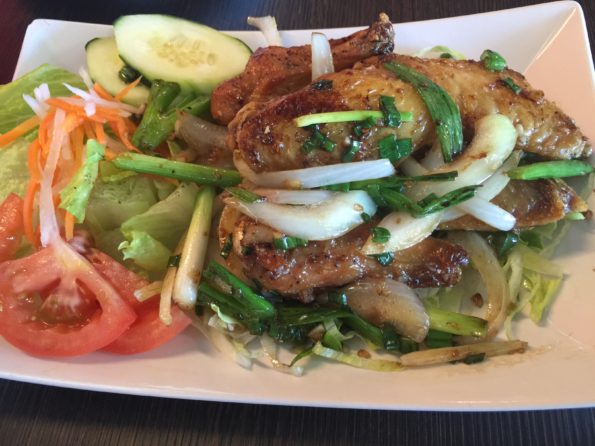 Similar to a hot wings without all the sauce and not as messy. The flavors were incredible a good balance of flavors.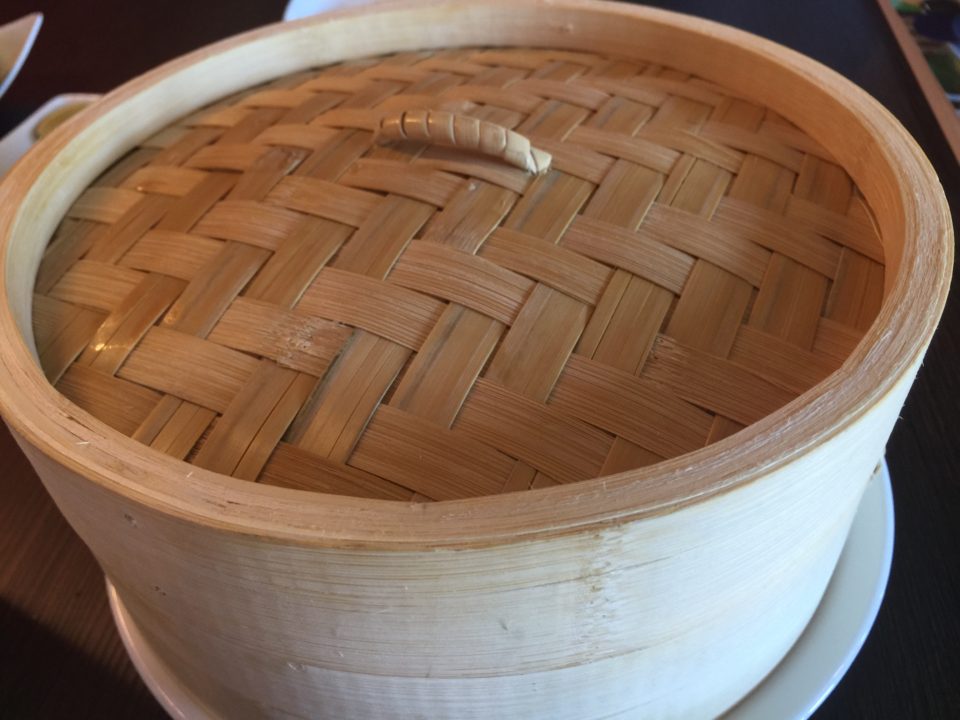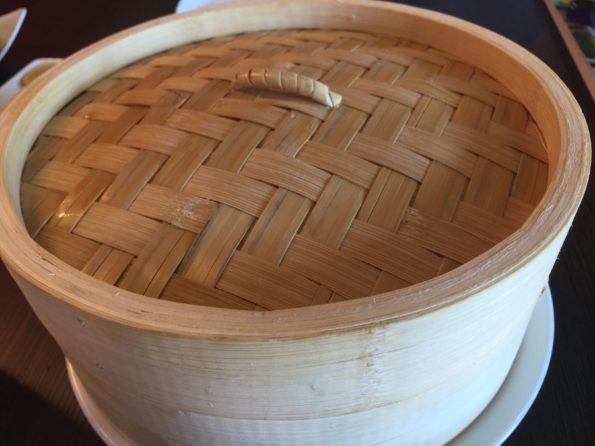 We also ordered the Vietnamese Steamed Pork Buns. Pictured above is how the dish arrived at the table.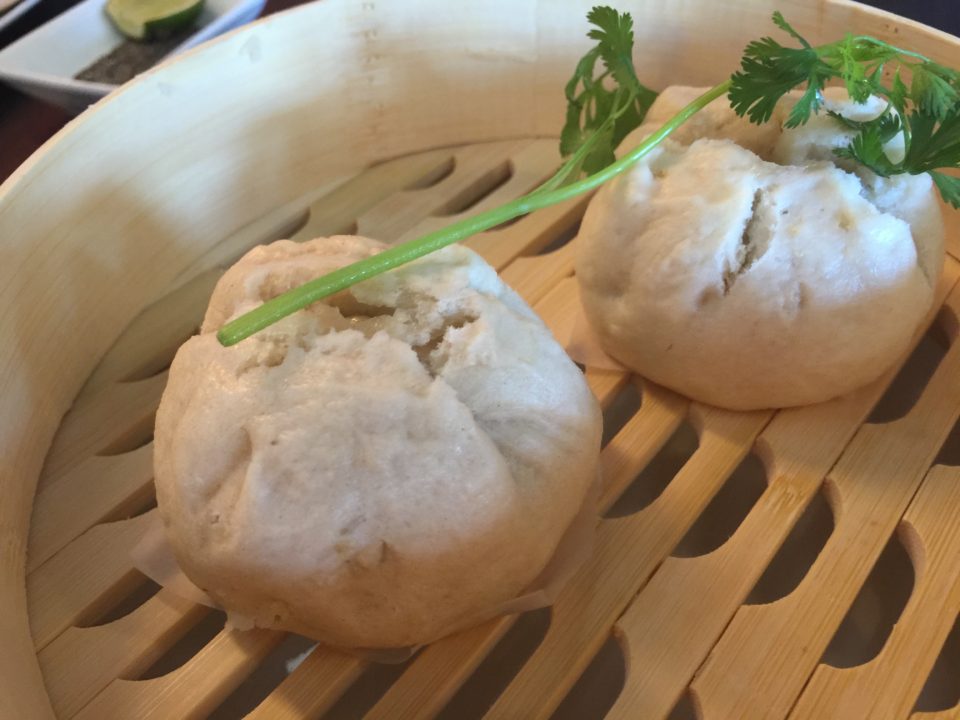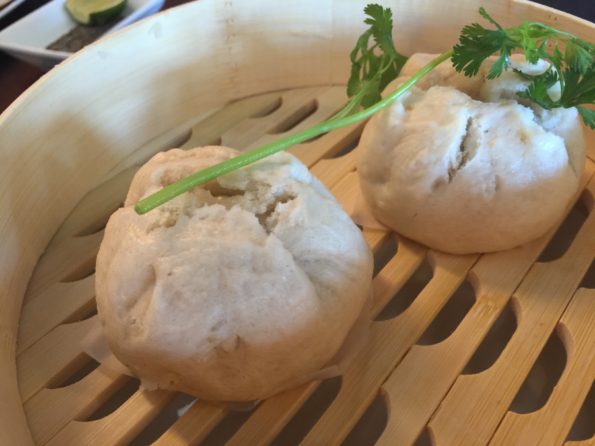 The Pork Buns were made of dough and stuffed with pork and other vietnamese spices and ingredients. I must say, I am pretty good at guessing what's in a dish this one wasn't as easy.
The Pork Buns were really good, but I would suggest a dipping sauce to go along with the pork buns. The bun itself was really good. The inside was moist and provided great flavor.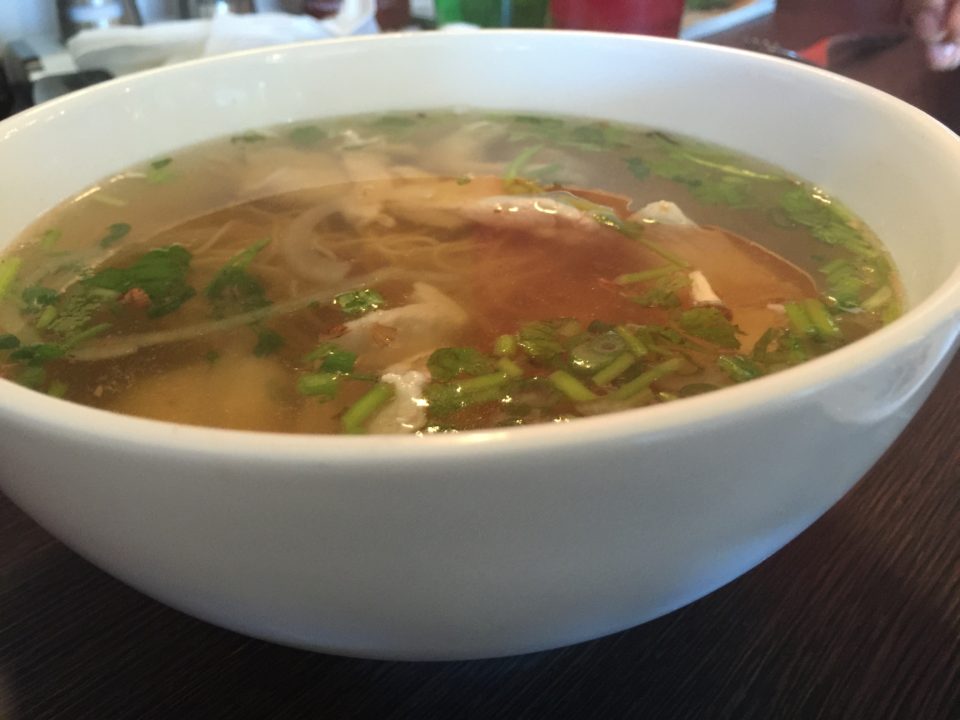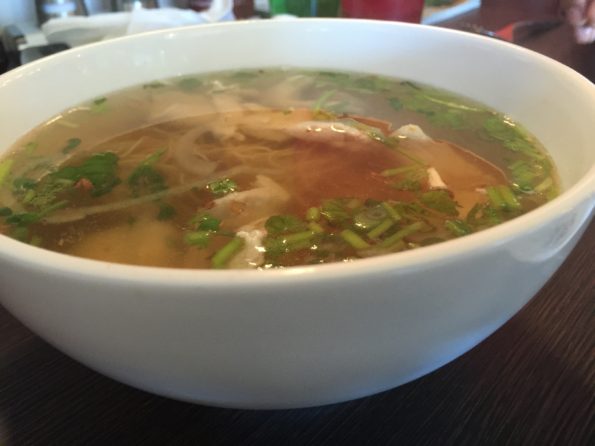 Baby girl ordered the Chicken Noodle Soup. The Chicken Noodle Soup was served with White Meat, Egg Noodles, Chives, Onions, Green Onions all in a delicious broth. So good. Great Flavor she really enjoyed the soup.  The only downside was that Zen didn't have an kids options.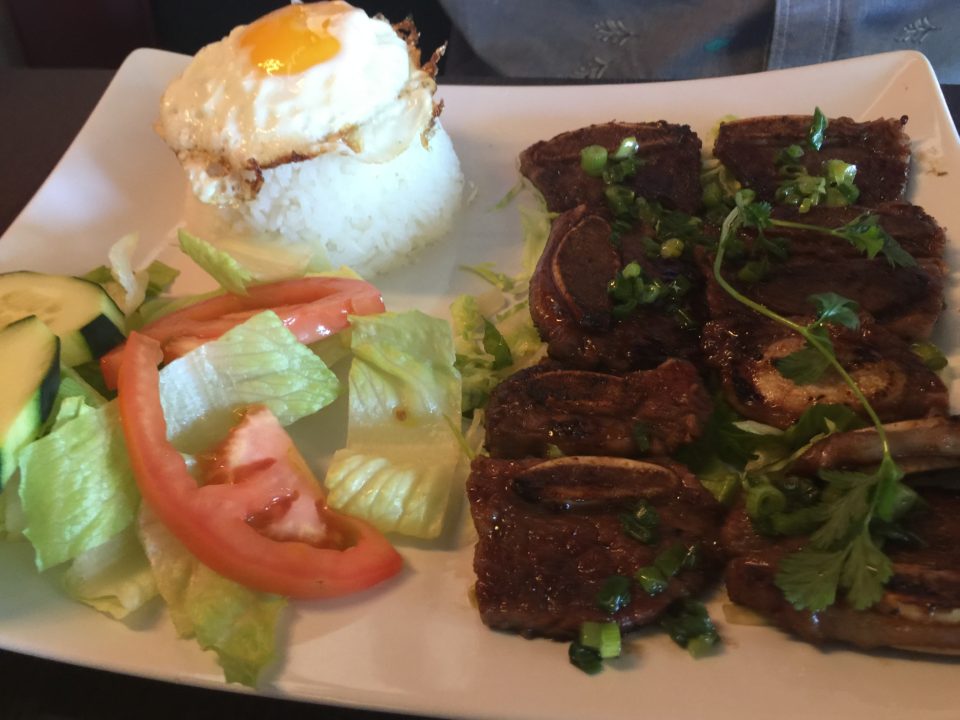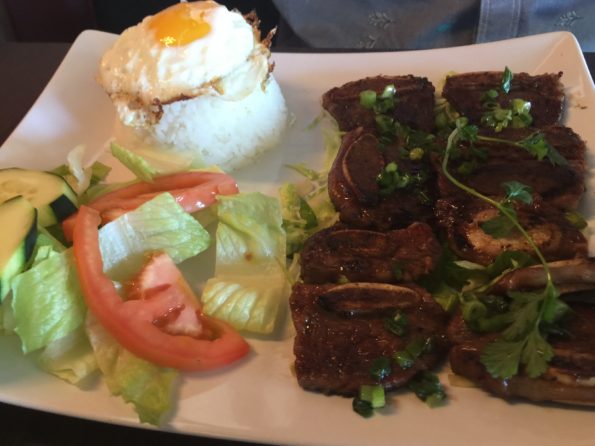 My husband ordered the Korean BBQ Short Ribs. The short ribs were sliced thin, grilled and topped with fresh parsley, scallions and oil. Served with a white rice topped with a sunny-side egg and lettuce, tomato and cucumber salad.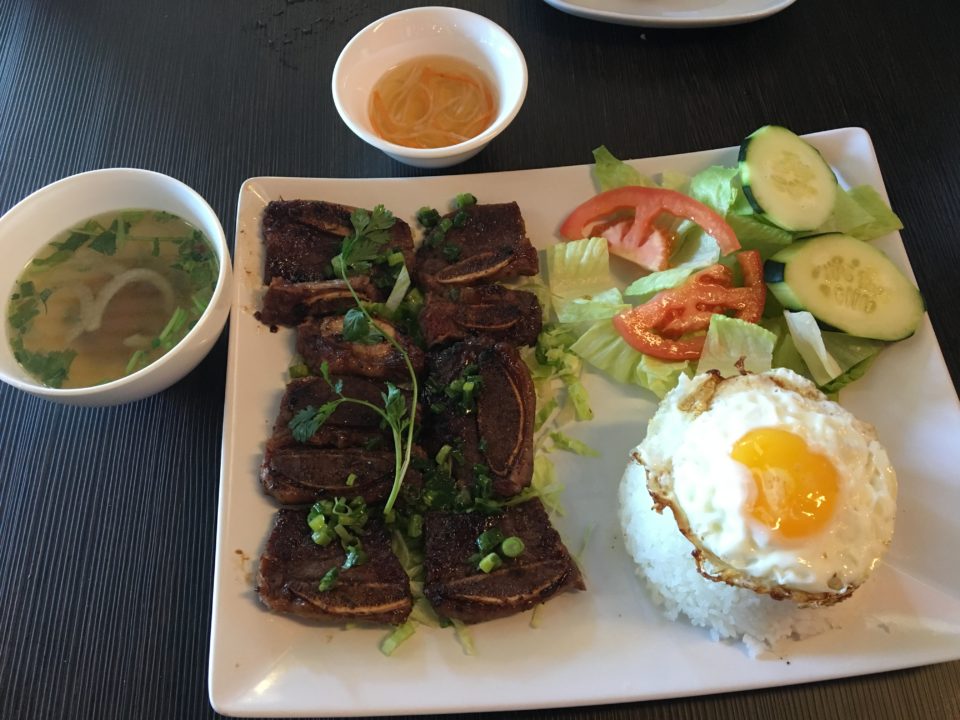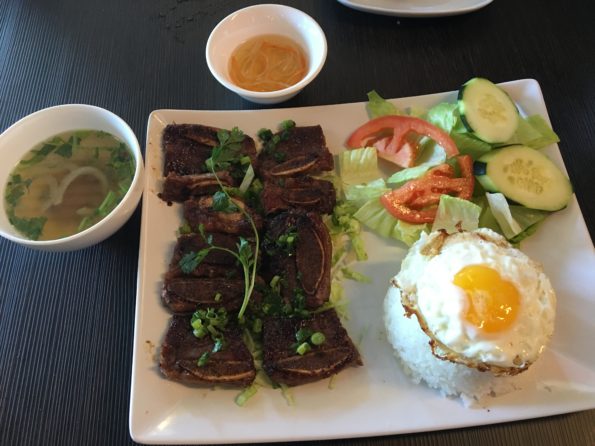 The Short Ribs was served with broth and house sweet and sour sauce. Beautiful dish. The short ribs were cooked perfectly. The plating was beautiful. A great dish to choose. My husband was very pleased with his selection.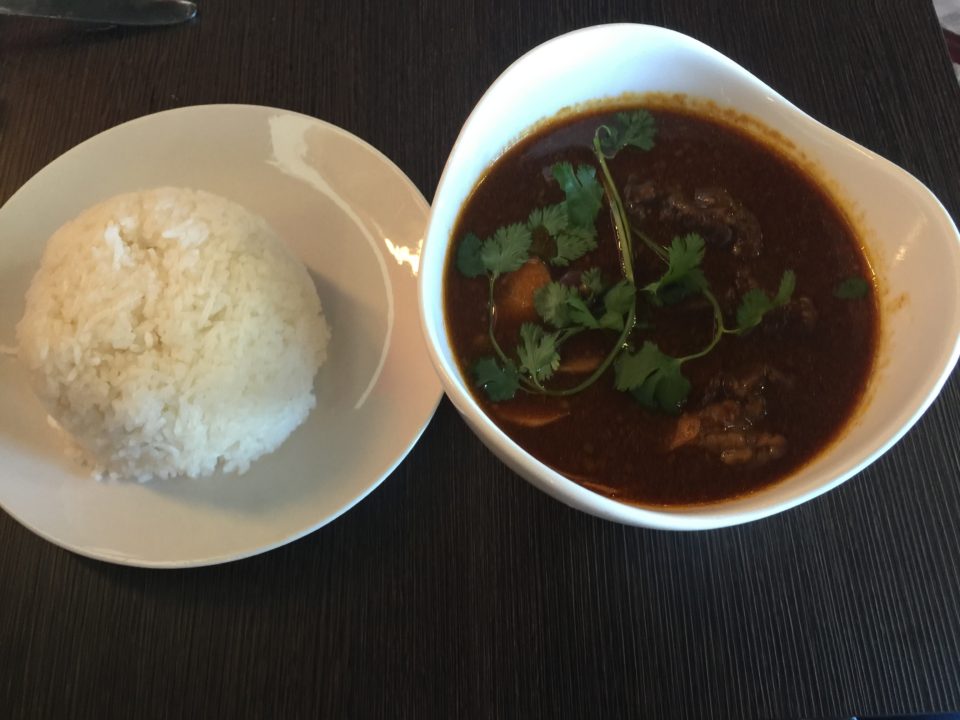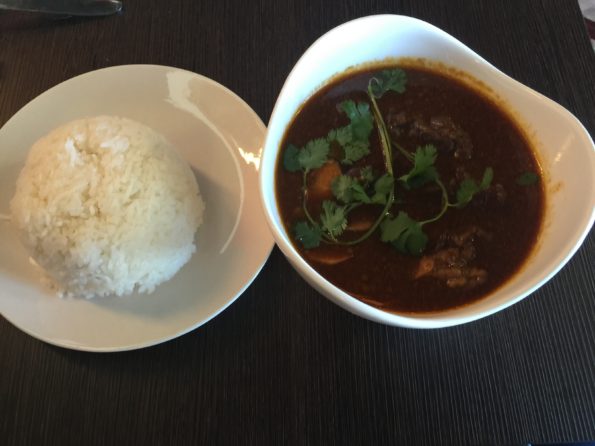 I ordered the Vietnamese Beef Stew. Pictured above was the dish. Omg! The flavors in this Beef Stew were superb. A rich sauce with incredible flavors and spice.  This dish included very distinct flavors. Several spices were used to create such an incredible dish; lemongrass, ginger, star anise, and Chinese spice powder. Just to name a few. The stew was cooked for several hours on a simmer.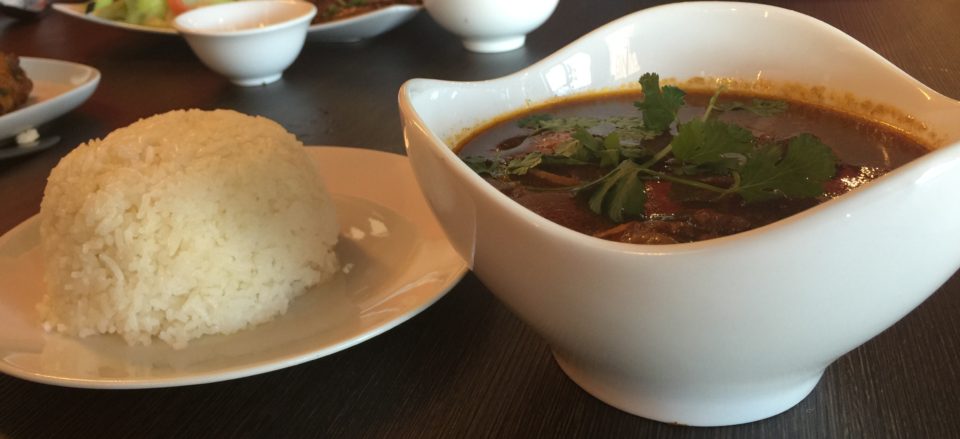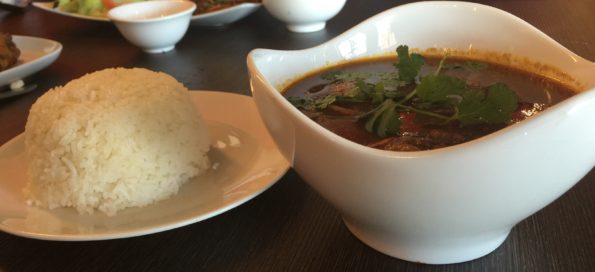 The dish looked similar to a tomato based stew. The meat was falling off the bone and tender. So good. I was extremely pleased with my dish.
The portions were large enough for us to share with Z-man. Plenty of food. I shared with Z-man and I had some food leftover to take home.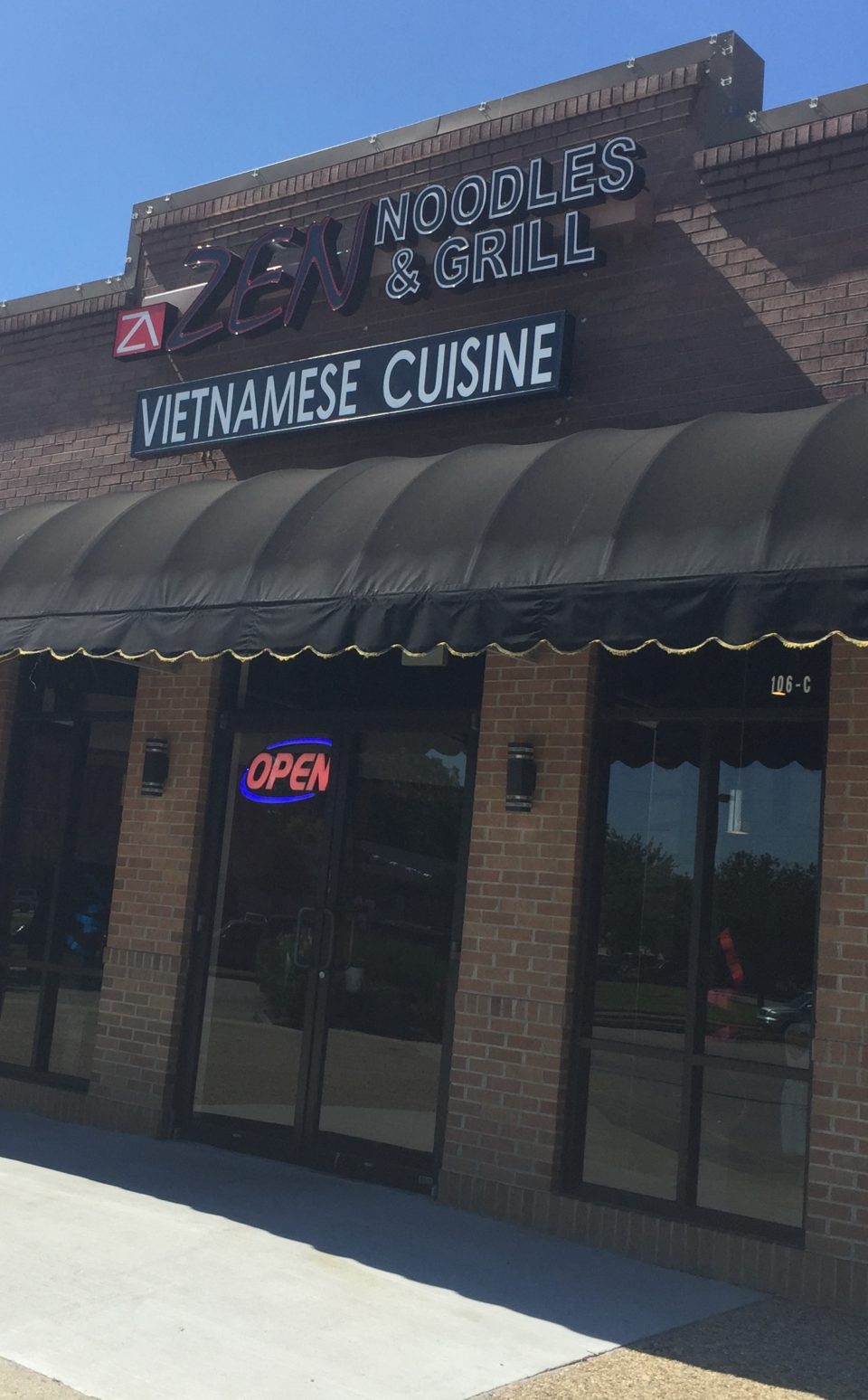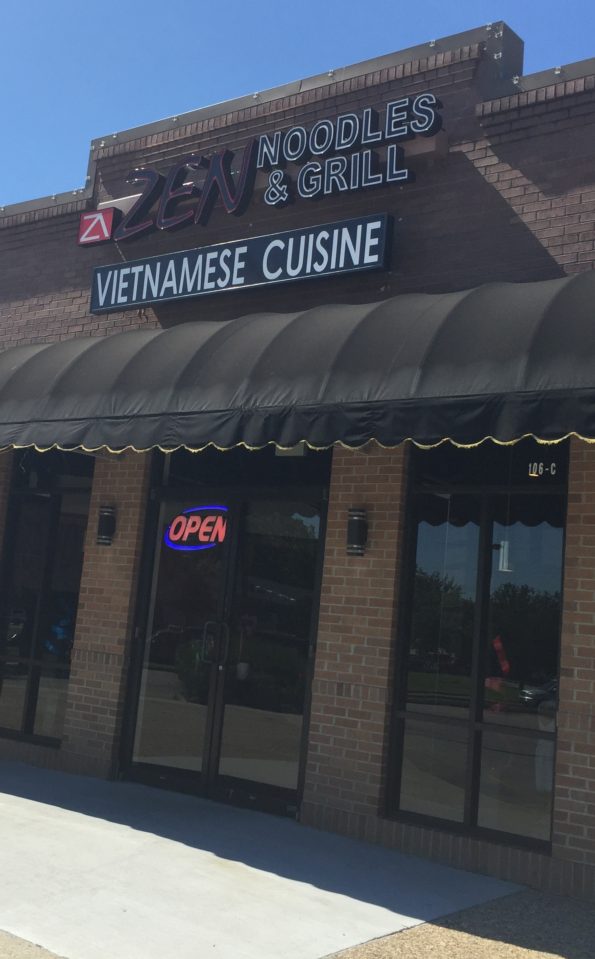 I have a few complaints, there was no kids menu. I do understand that every restaurant is not kid friendly, but if you will provide high chairs, that means you are welcoming kids. A small kids menu would be nice or even smaller versions of certain items on the menu that can be served or suggested for the kids.
In addition, there were no changing tables in the restroom. An easy fix would be to provide a small portable changing area. This is my suggestion. I do realize that some parents don't dine out with their children. This will not prevent us from dining there in the future but I wanted to give my complaints.
Overall we really enjoyed our dining experience at Zen. The food was served perfectly, Everything was presented well. The flavors of each dish were incredible.
We are looking forward to going back and try the Hot Pots.
Zen's Noodles and Grill is located at 3809 Ambassador Caffery Parkway, Suite 106-C Lafayette, LA.
[bloglovin_button]