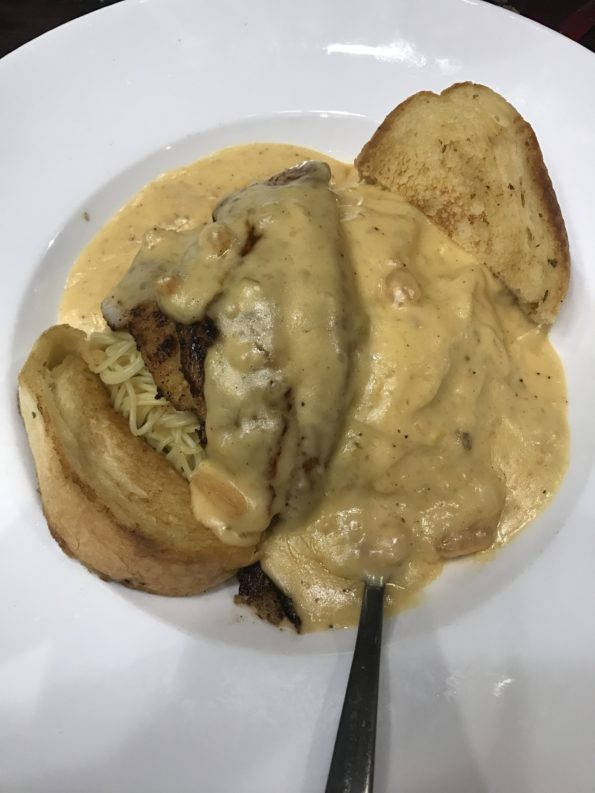 Fezzo's is a Cajun and Creole Restaurant that is very popular in our area. With 2 other locations, Crowley & Scott that are already established, Fezzo's recently opened a 3rd location in Broussard.  Fezzo's is one of my favorite places to eat Oysters and Boiled Crawfish.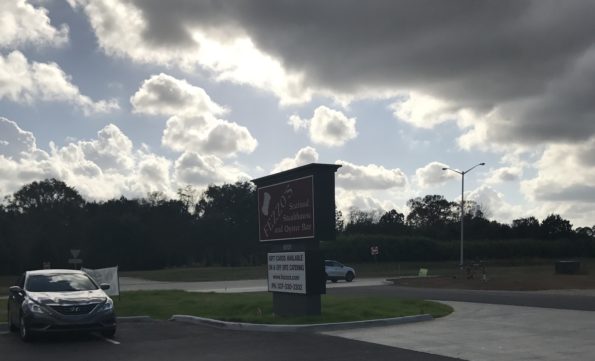 When I saw the sign go up about a new Fezzo's coming, I was beyond excited. We live in the Youngsville area and the other locations are a bit of a drive for us for dinner. The anticipation began to grow after the ground breaking ceremony. I pass near Fezzo's everyday to bring our son to school, so I saw the progress daily.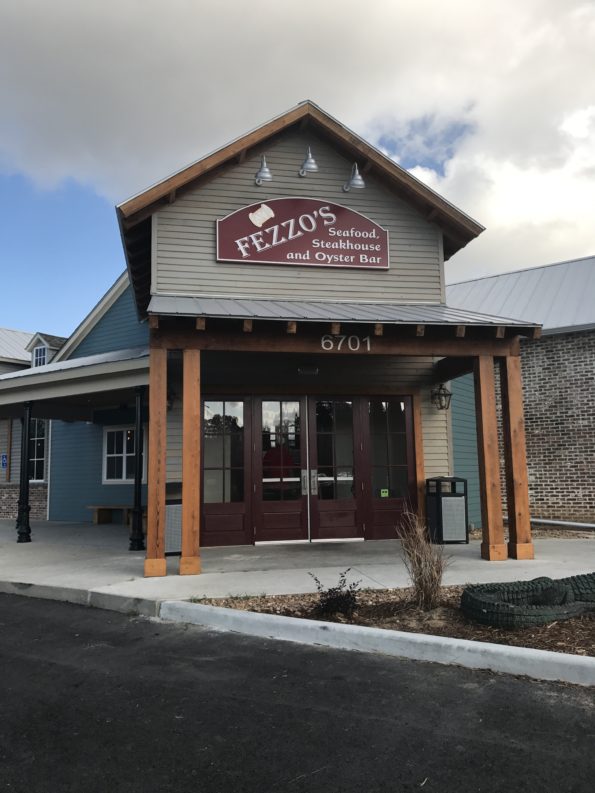 Fezzo's officially opened about a month ago, but we were so busy that we didn't make it. Yesterday the family and I enjoyed a little morning fun outside with the kiddos and after washing up, we decided to head to Fezzo's for a late lunch.
When we arrived there was not much of a crowd which was fine with us. The exterior of the building had a nice mix of brick and wood. The color pallet was nice and clean looking. When we walked in, I immediately noticed that there was not a designated space or seating area for times when there might be a wait.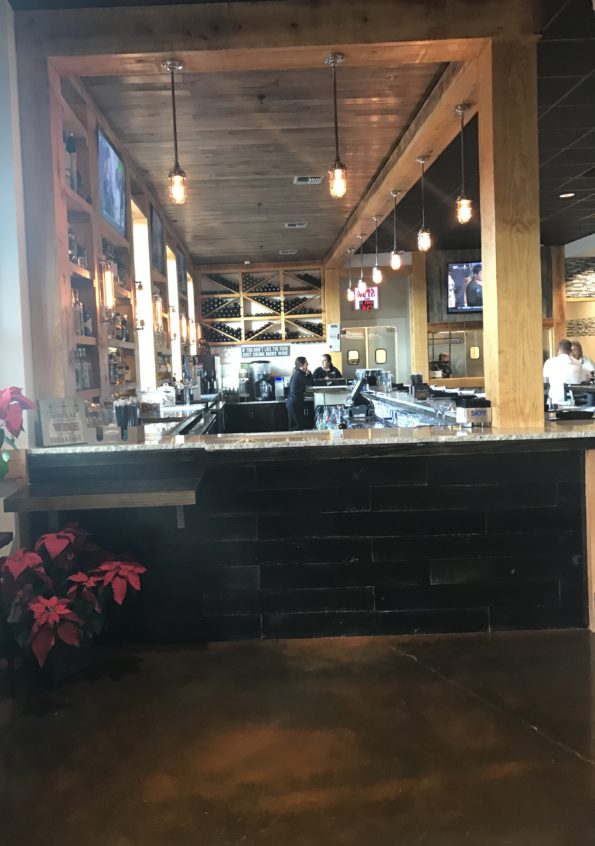 The Bar area is separate from the Dining area, which I like especially if you are with your children. A spacious area with Televisions throughout.
The Oyster Bar is in that area as well with a nice big glass window so you can see your Oysters being prepared.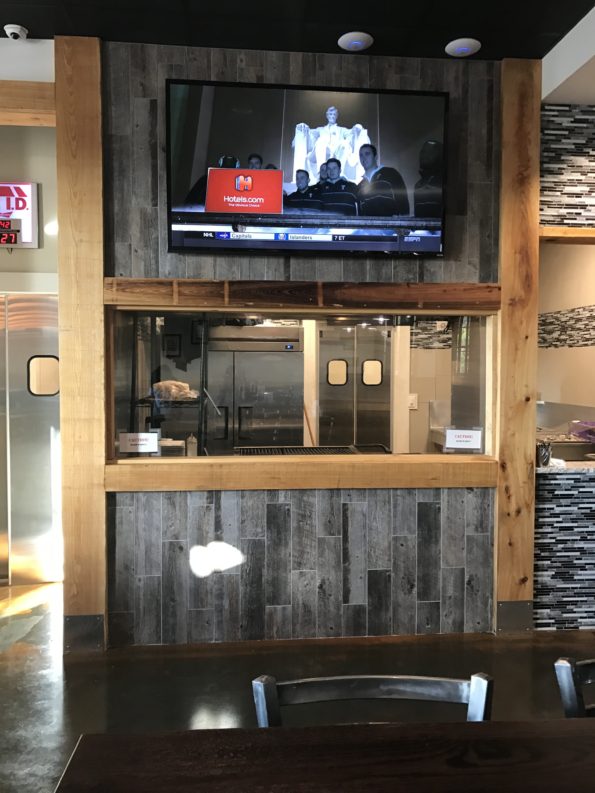 We were seated immediately, I loved the wide opened restaurant but with divided areas as well.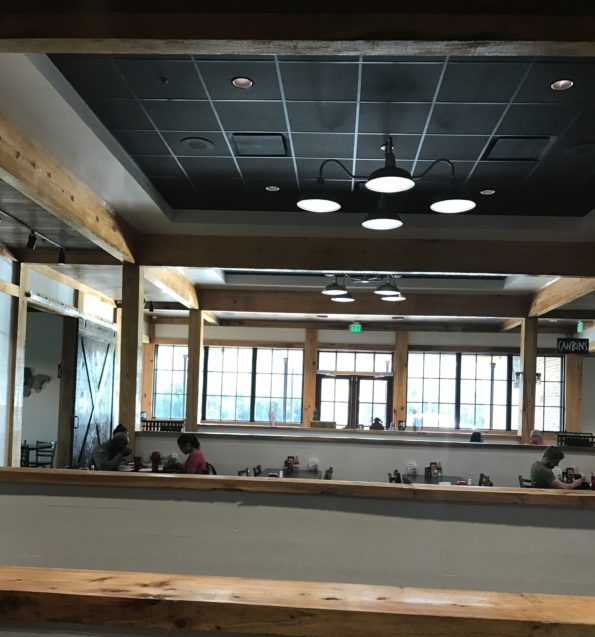 There was also a party area that has doors that can be closed if you are hosting a party, a shower or an event. The room also has flat screen televisions as well. A really nice space. The Super Bowl is coming up, this would be a nice space to host a Super Bowl Party.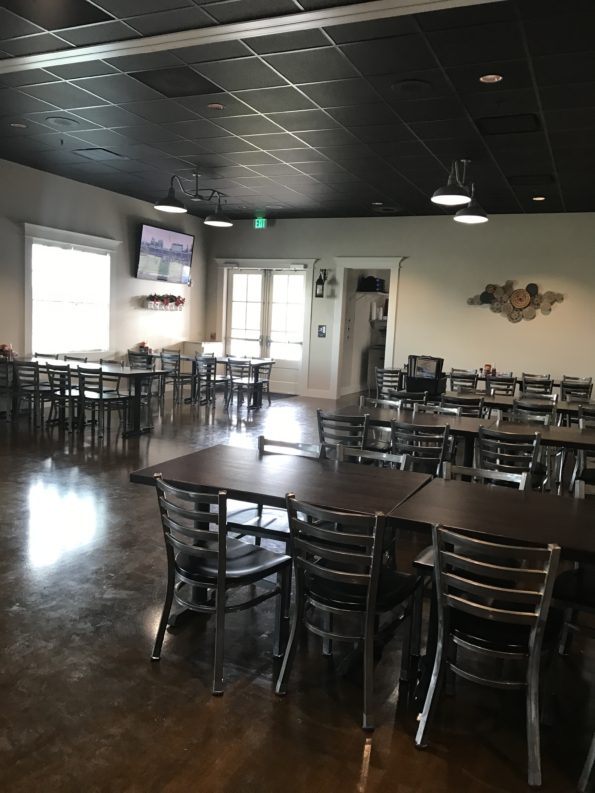 One of my favorite things about the restaurant besides the party room is the outdoor space. The outdoor space is large and had mounted televisions as well. A really nice outdoor space for when the weather is nice.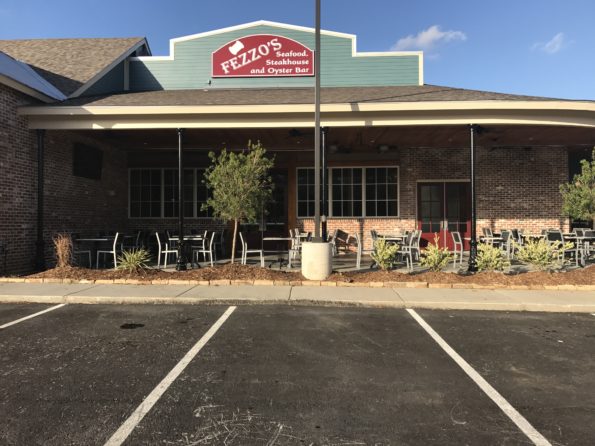 Now on to the delicious lunch.  We placed our drink orders and quickly decided on an appetizer that we could share.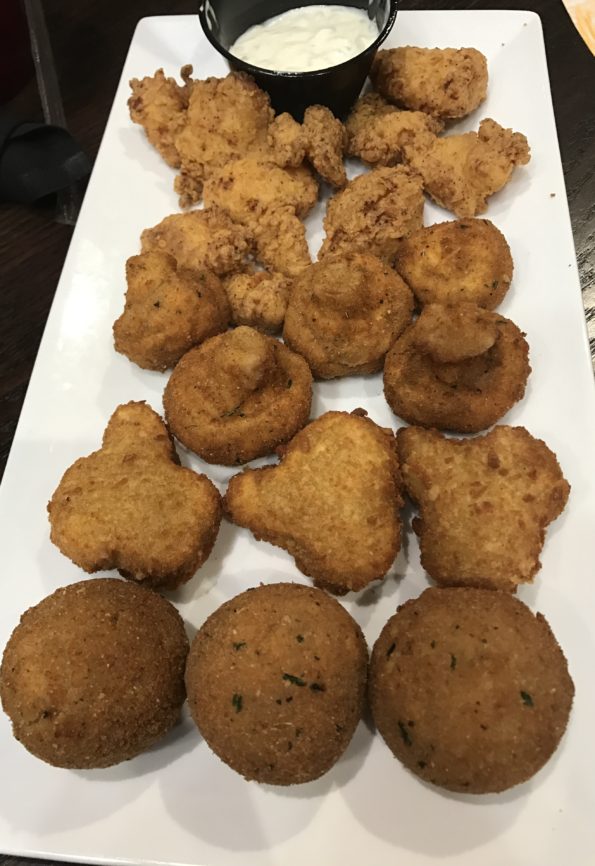 We chose the Sampler which included Boudin Balls, Broccoli Bites, Fried Mushrooms and Fried Catfish served with Tartar Sauce. The sampler was so good. Everything was fried nicely. The broccoli bites and catfish were my favorite on the sampler.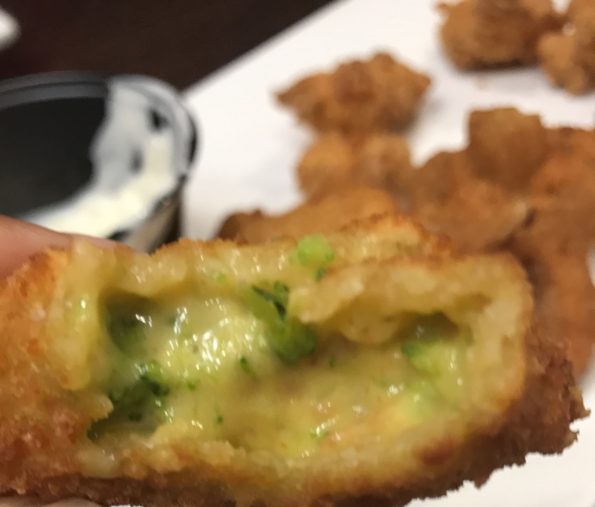 My only suggestion would be to serve ranch with the sampler as well to accommodate the broccoli bites and fried mushrooms.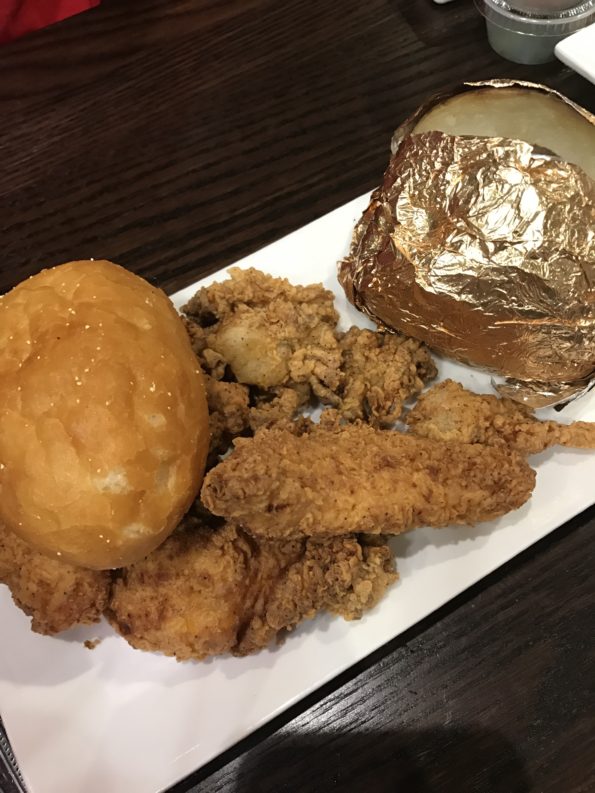 After enjoying the sampler we placed our entree orders. The hubby ordered the Seafood Combo. The combo included two fried catfish with fried oysters and a loaded baked potato. The fish is also available grilled and with shrimp or crawfish.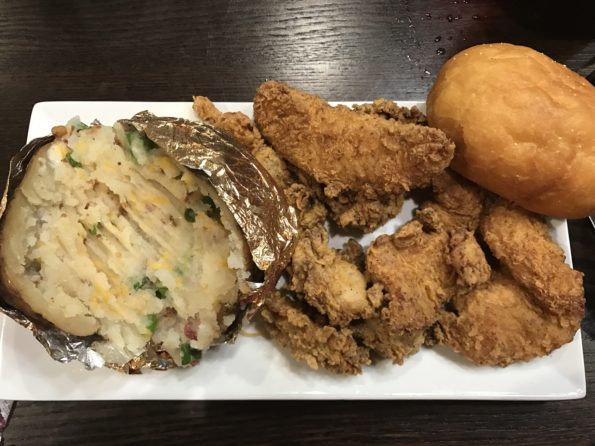 The seafood combo was superb. The seafood and oysters were fried golden brown. The seasoning could have been a little more potent on the oysters but the catfish were perfect.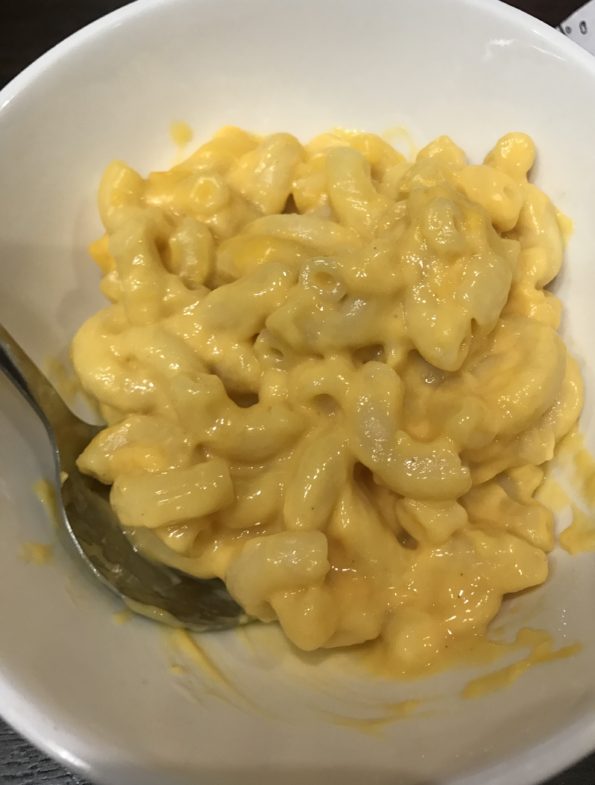 Z-man had the mac-n-cheese in a bowl. A simple choice for the little guy.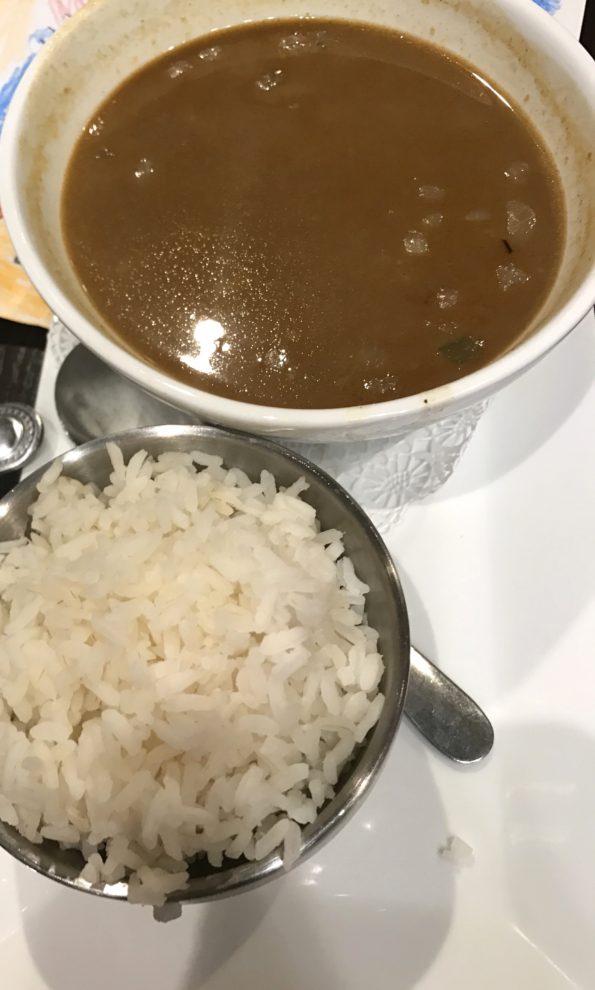 Baby girl chose the seafood gumbo with rice. The gumbo included shrimp and crab. Pretty good. I loved that there were many options to chose from on the kid's menu. Other options included popcorn shrimp, creamy shrimp pasta and grilled cheese just to name a few.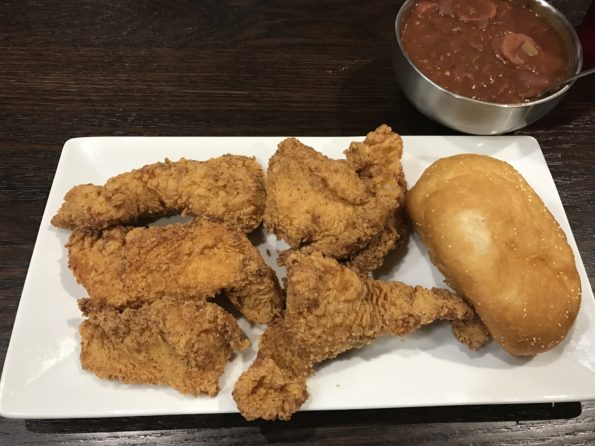 My stepdaughter ordered the Fezzo's Famous Fried Fish Dinner.  The dinner included catfish that were seasoned and fried golden brown.  Her choice of side was the red beans, sausage and rice. I didn't try any of her food, but she really enjoyed it.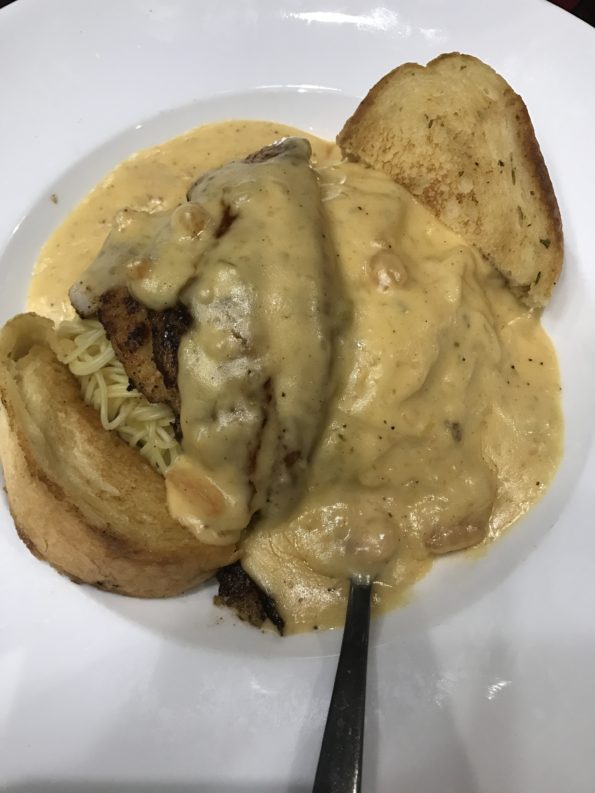 I ordered the Catfish Acadia. The dish was presented nicely. A mound of pasta in a creamy sauce with shrimp. The catfish is available either grilled or fried. I ordered my dish grilled. The catfish had a good balance of seasoning. The cream sauce had a good flavor. The portion size was large for this dish. I had plenty to share with baby girl and to take some home with me. A really good dish.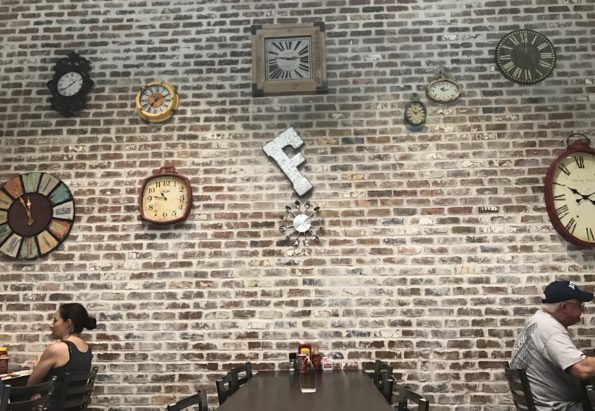 Overall everything was wonderful. Fezzo's has always been a favorite of ours. We have never ordered anything at any of the locations that we have not enjoyed. Our family is so happy to have Fezzo's close by.  We can't wait to go back and enjoy some good Boiled Crawfish.
Fezzo's is a family friendly environment. Our family always feels right at home. There is something on the menu to accommodate everyone in the family.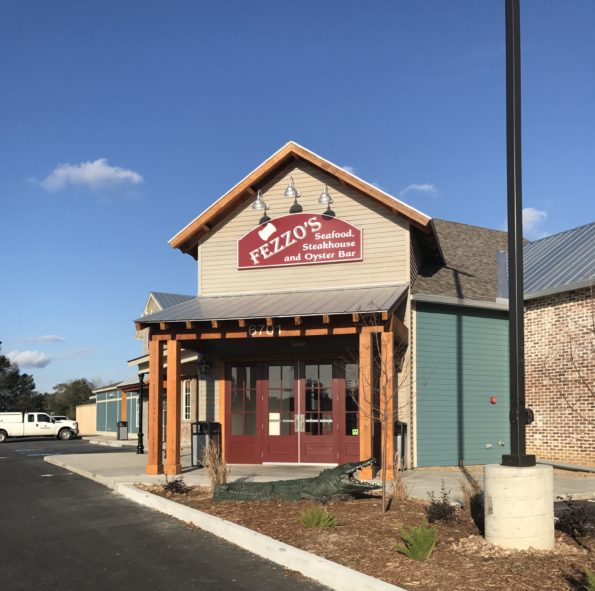 Conveniently located with plenty of parking. Fezzo's is located at 6703 Ambassador Caffery Parkway, Broussard, LA 70518. The Hours of Operation are Monday – Thursday 10:00 a.m. – 9:00 p.m., Friday – Saturday 10:00 a.m. – 10:00 p.m. and closed on Sunday.
[bloglovin_button]