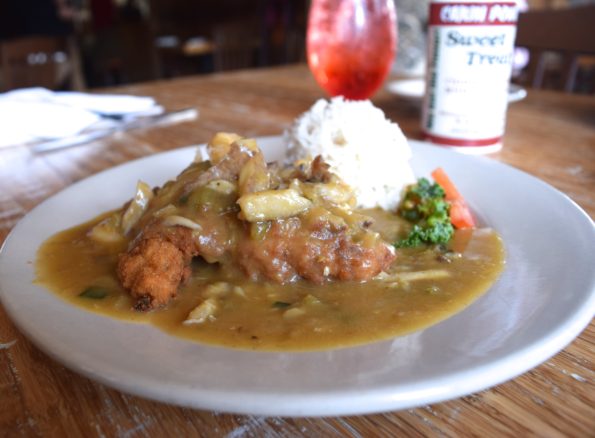 A few months ago, I was asked to cover a restaurant for a local magazine that I write for. The restaurant was St. John which is located in St. Martinville, Louisiana. The name St. John comes from a popular street in the St. Martinville area.
A family owned business that is located on Bayou Teche. St. John Restaurant is a casual dining atmosphere that is serving up Creole and Cajun food.  The menu offers a variety of options from Seafood to Steaks.  In addition, offering healthy options for the health-conscience; items like Grilled Seafood and Salads.
I loved the look of the exterior. A weathered look with a hometown feel. As we entered the restaurant we were seated immediately. The restaurant atmosphere was Cajun themed throughout. A very spacious restaurant with Cajun portraits on the wall. We were seated in the dining area with the windows throughout. My favorite part of the restaurant.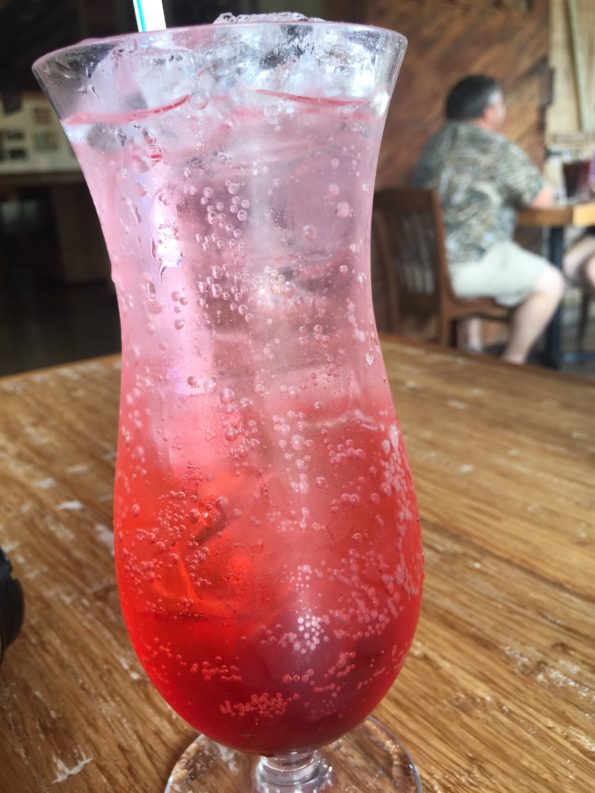 We ordered our drinks and began looking over the menu. None of the appetizers really jumped out at us so we didn't ordered anything. We went right into our entree choices. I ordered the lunch portion of the Catfish Plantation. This dish included fried fish topped with lump crab and shrimp served in a creole sauce with rice and a side salad.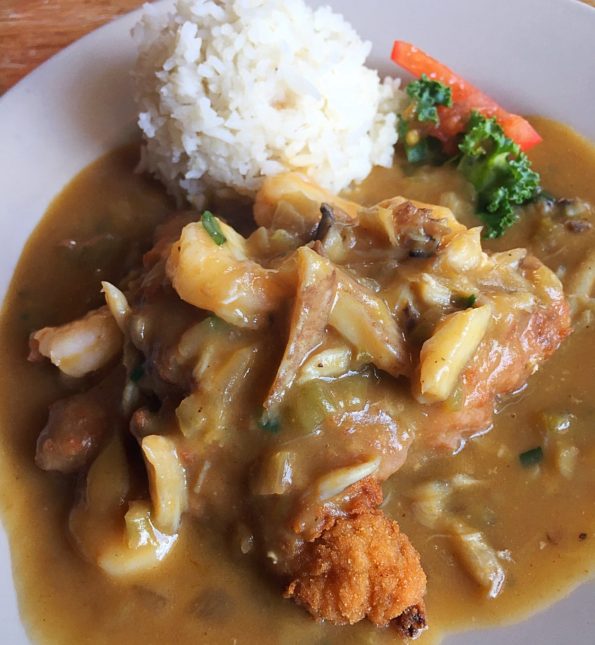 The side salad was served in a wooden bowl. I love that, reminded me of the bowls we use to eat our salads out of as children.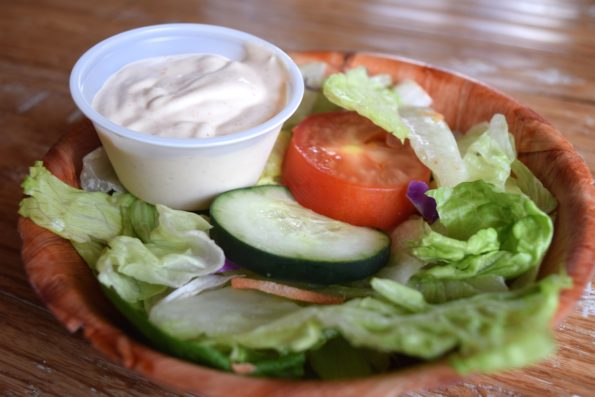 The entire dish was superb. Well-seasoned and cooked perfectly.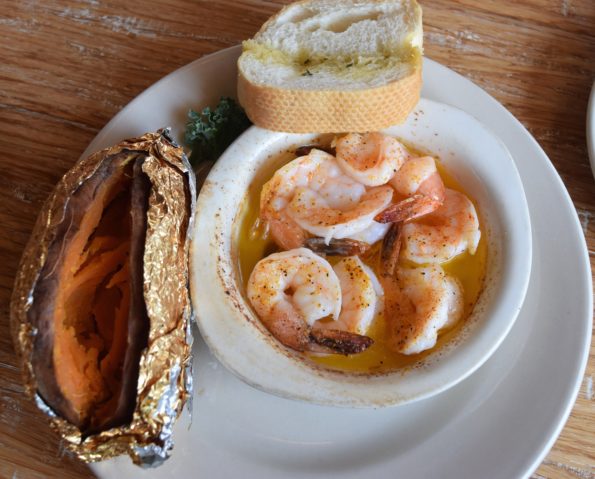 My mom ordered the Grilled shrimp lunch portion. The grilled shrimp were served in a buttery herb sauce. Served with a sweet potato and grilled vegetable medley and a bread.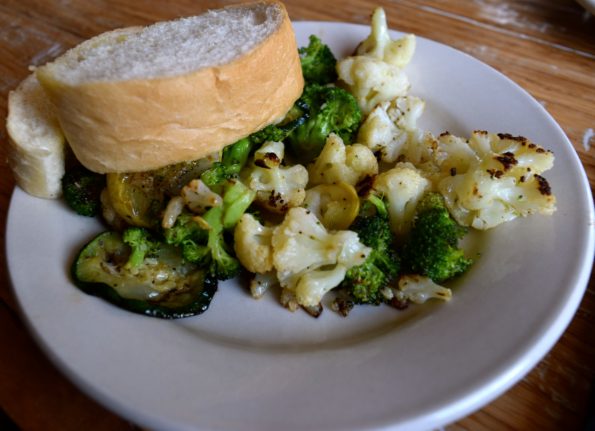 The shrimp were grilled nicely. The sweet potato was served plain, but we asked for butter, cinnamon and sugar. The veggies were a little too charred for our liking.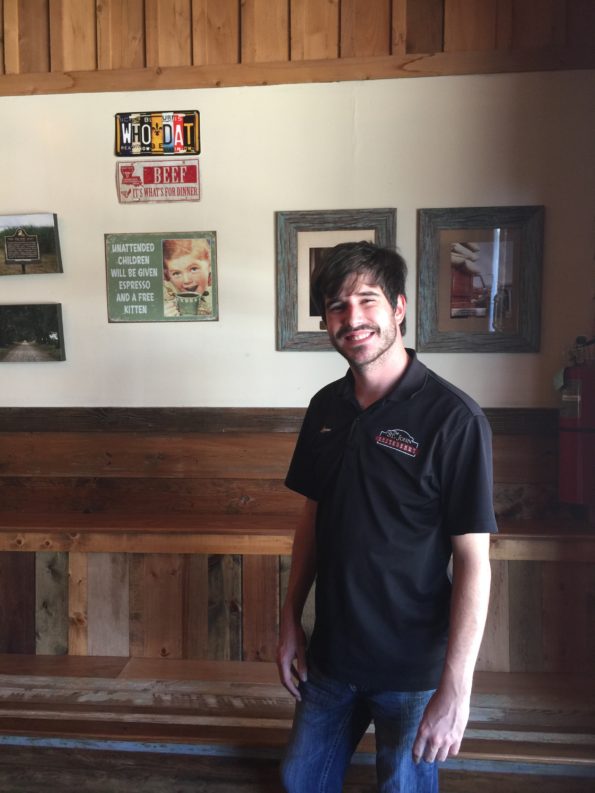 After finishing our entrees I asked one of the waiters, Logan to answer a few questions for me. Logan was such a sweetheart. He also answered many of my questions that I had for my magazine article. He was very thorough and helpful.
Logan pictured above was not our waiter but he was super friendly and knew the menu inside and out.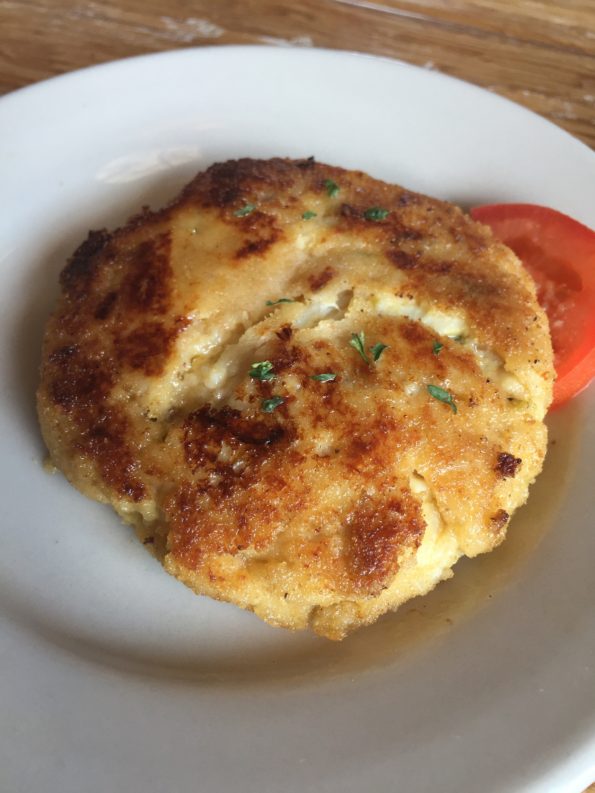 Logan told me, you can not leave without trying the Crab Cakes. He was so suggestive about the crab cake that I decided to order one.
I am glad that I did. That was one of the best crab cakes I have ever had. It was made with real lump crab, no filler. The crab cake was seared golden brown, instead of fried, and seasoned well. So good.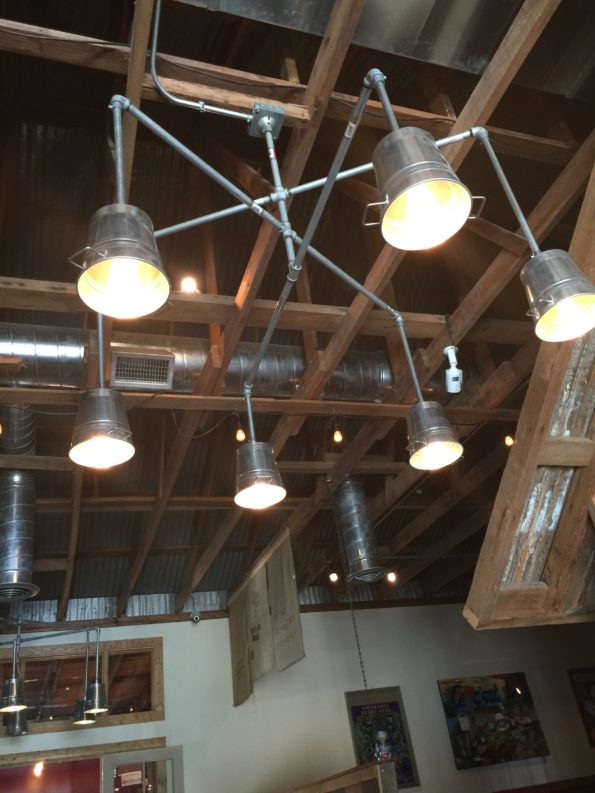 Overall St. John restaurant was good.  The food was really good. For the most part everything we had was prepared nicely.
The enclosed porch area with windows all around was my favorite. The service was mediocre. We only saw our waitress when it was time to order and pay the ticket.
My complaint would be that the waitresses need to be well informed about the menu and the restaurant. The waitress we had couldn't give suggestions off the top of her head from the menu which is not good. Though I often peruse the menu before dining out. I typically will ask the waiter or waitress for suggestions just in case there is something new that may not have been on the menu.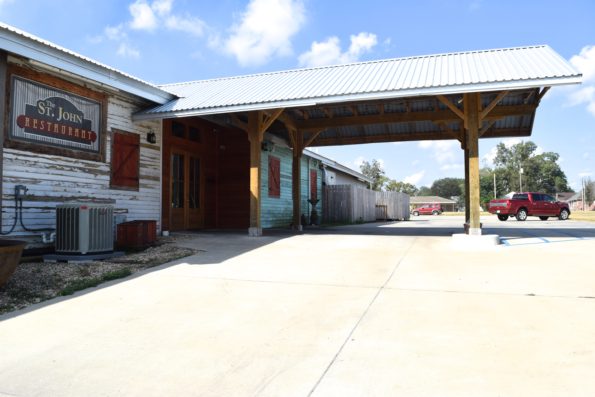 St. John Restaurant is located at 203 N New Market Street, LA 70582.  The Hours of Operation are Monday 10:30 a.m. – 2:00 p.m., Tuesday – Friday 10:30 a.m. – 2:00 p.m., 5:00 p.m. – 9:00 p.m., Saturday 5:00 – 9:00 p.m. and closed on Sunday.
[bloglovin_button]