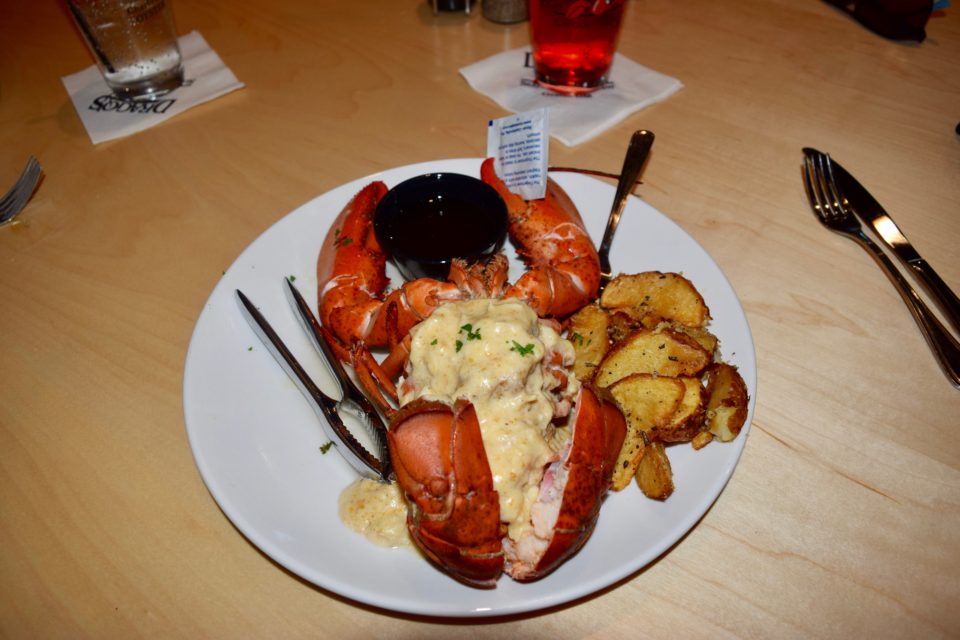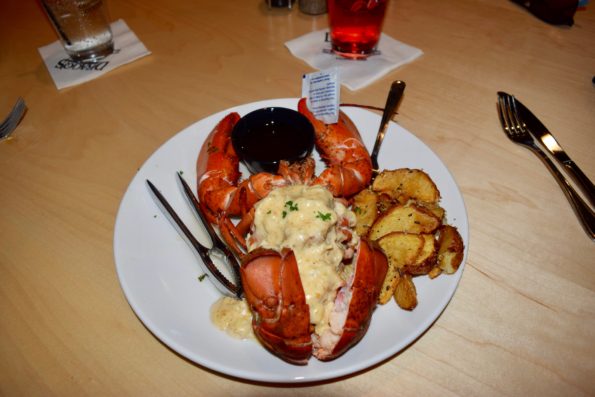 Restaurants are popping up left and right both locally and in many of the areas we travel to frequently.  It has been a crazy couple of months of Food Reviews, Restaurant Openings, Media Events and recipe developments for both myself and other companies.
If you aren't following me on Instagram @Dastylishfoodie15, you are missing out.  You can follow everything I am doing day to day.  I am behind on blogging, so I have cleared my schedule to start catching up on some of my writing.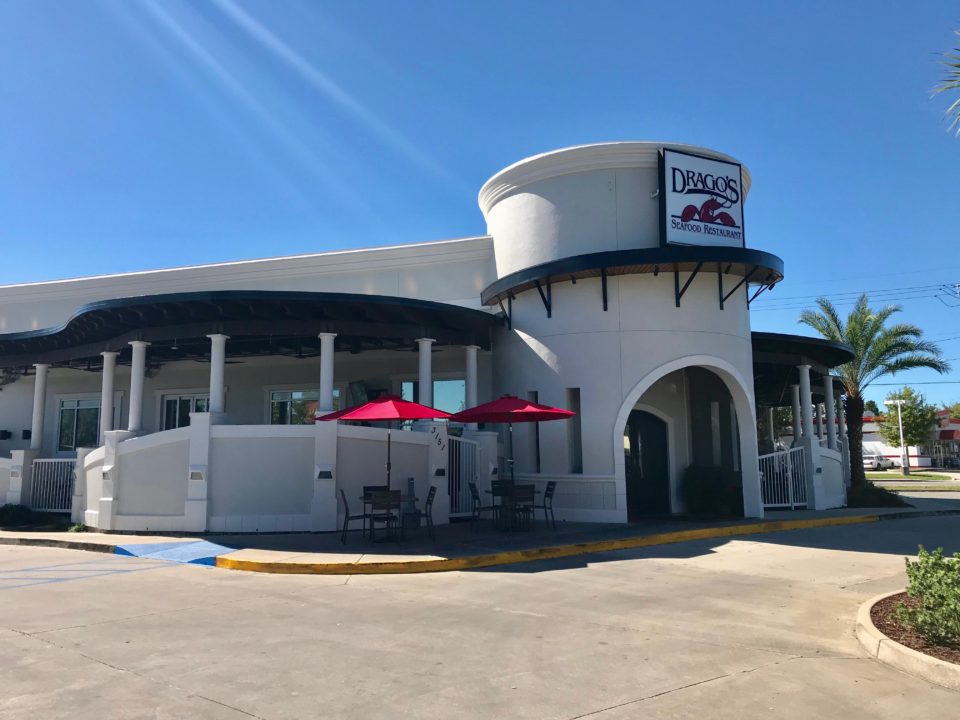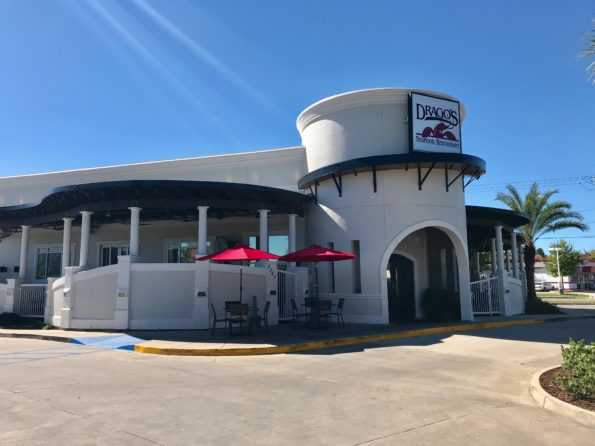 Today, I am sharing with you about our dining experience at the new Drago's in Lafayette, LA.  Drago's recently opened near the Grand 16 Theater. That location has been home to a lot of restaurants in the past few years.  Hopefully this will be the permanent home of Drago's.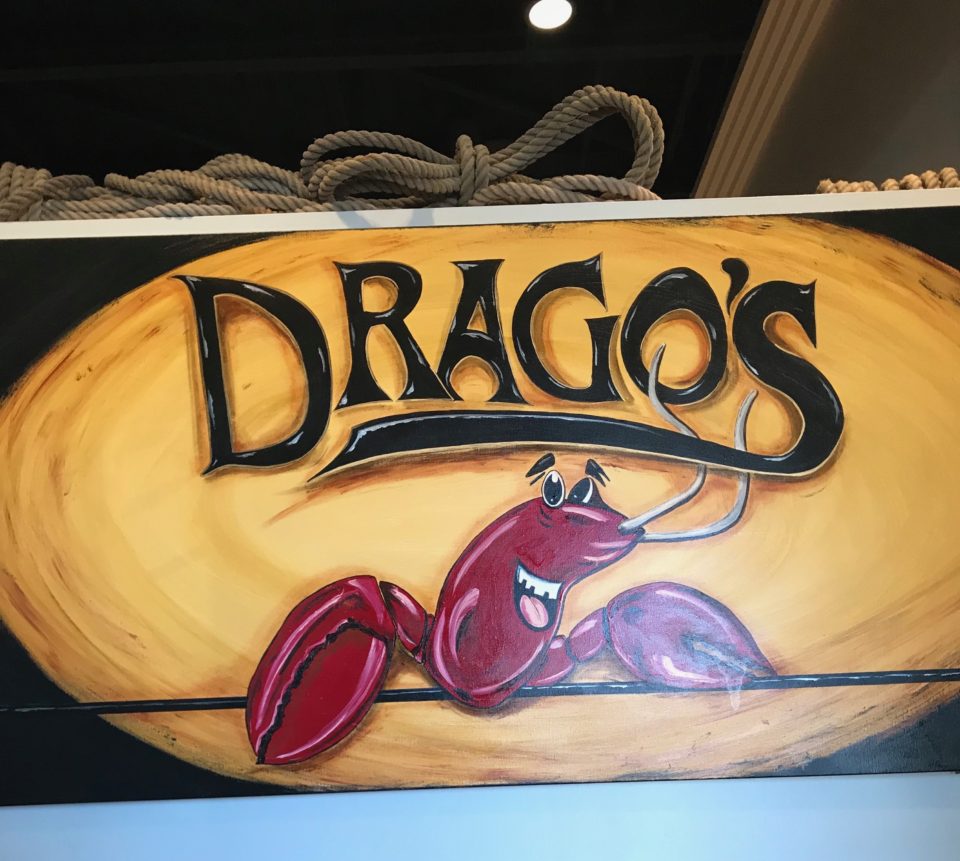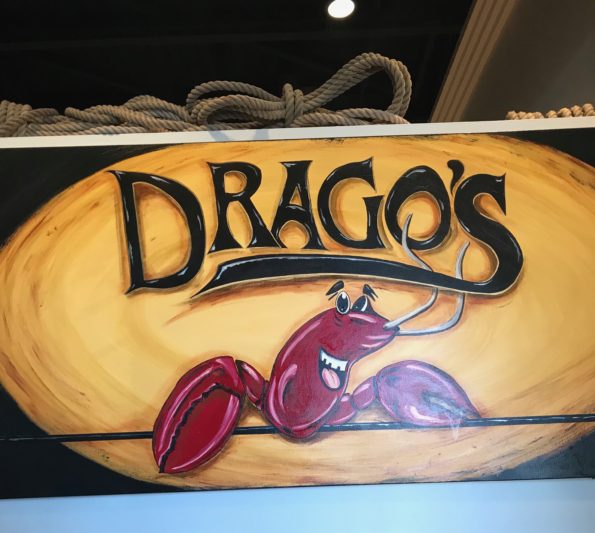 Drago's is a restaurant that has made a name for themselves in the New Orleans area. We first fell in love with the oysters in New Orleans a few years ago.
Drago's is the Home of the Original Charbroiled Oysters.  Serving mostly seafood on the menu, but don't fret, there are a few options to chose from that are non-seafood related.
The hubby and I arrived at Drago's right before the lunch rush. The exterior of the restaurant was simple but elegant. The outdoor seating immediately caught my eye as we walked up to the restaurant. A nice area for those who will love to sit outside and enjoy a nice meal.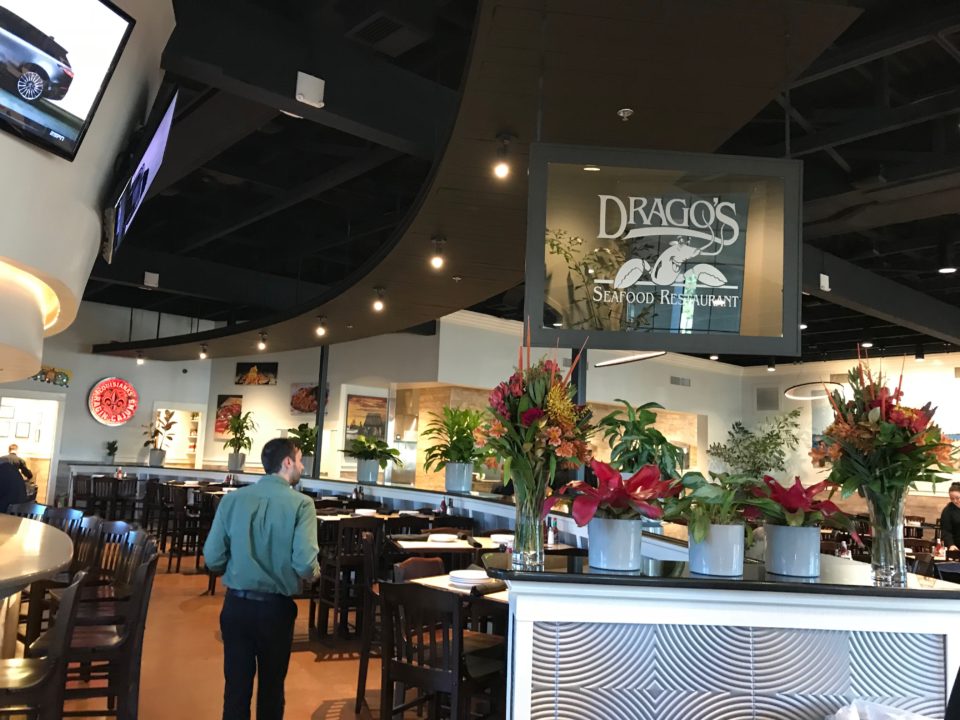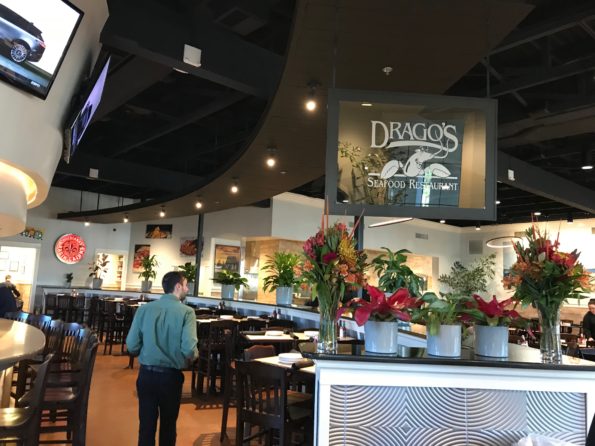 We entered the restaurant and immediately noticed that the interior was much brighter. The previous restaurant had a darker look inside.  Definitely a plus.
The hostess seated us immediately. I requested a larger table with space for photographing the food items. They were very accommodating.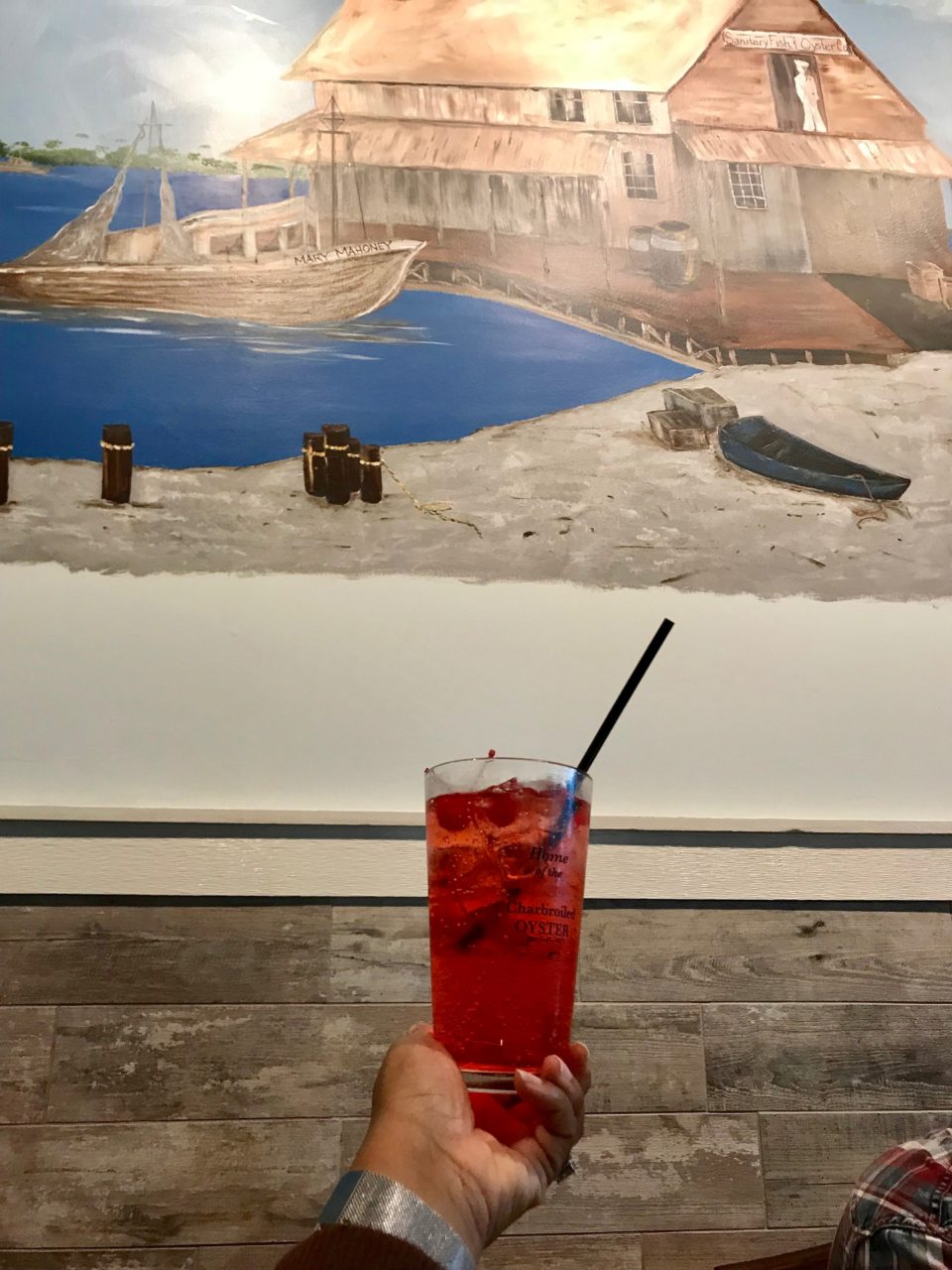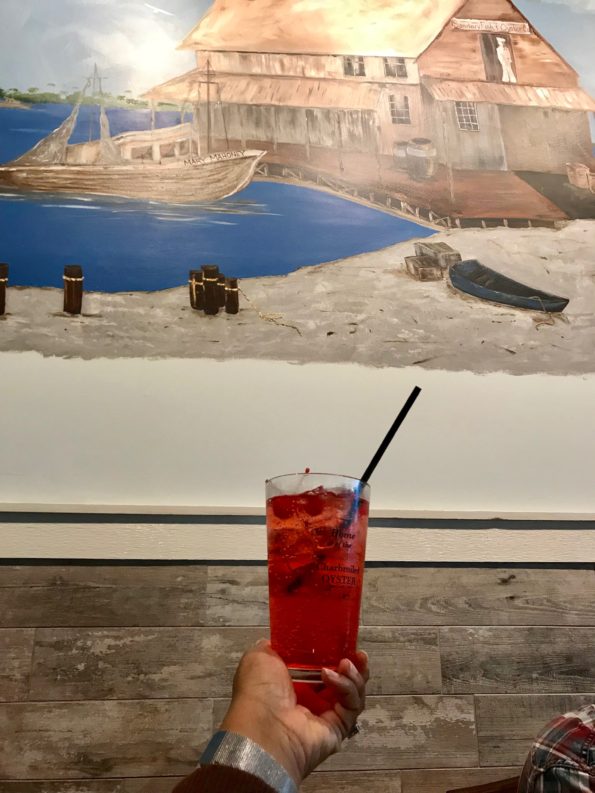 We ordered our drinks and ordered a few appetizers.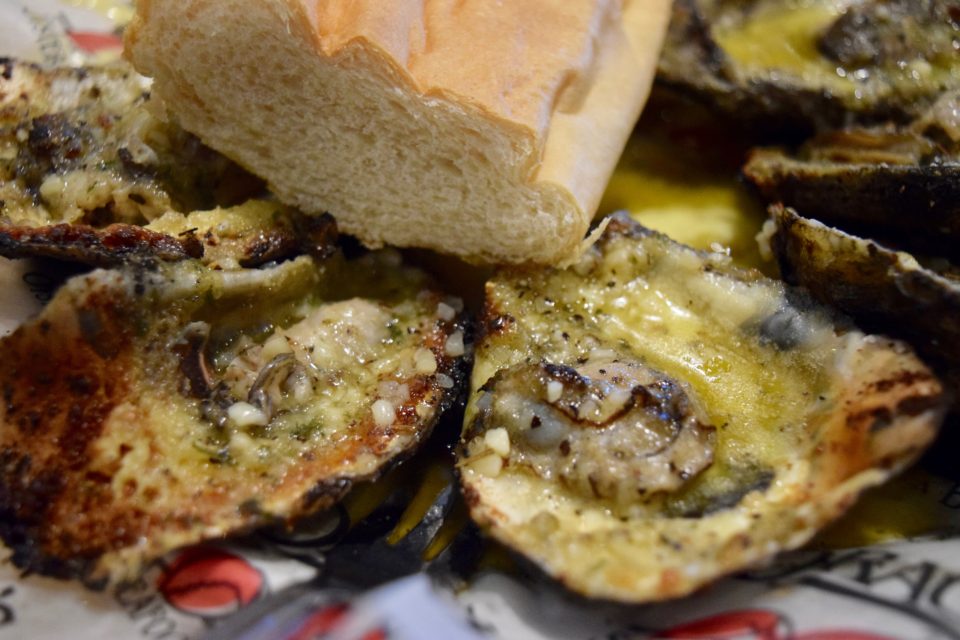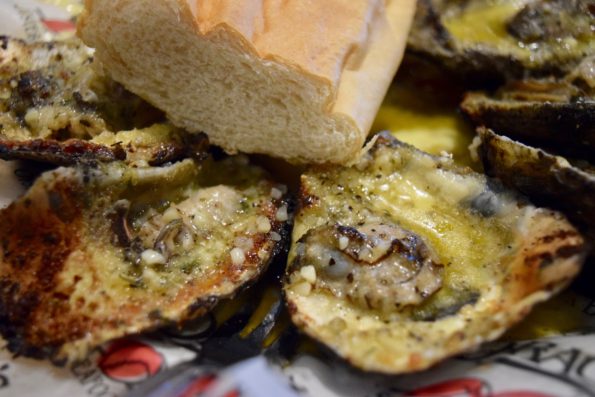 The first item to arrive at the table was the Charbroiled Oysters. The oysters are your traditional style of oysters that include butter, spices and cheese.  But there is something special about the oysters at Drago's. They are flavorful, pipping hot and mouthwatering oysters served with french bread.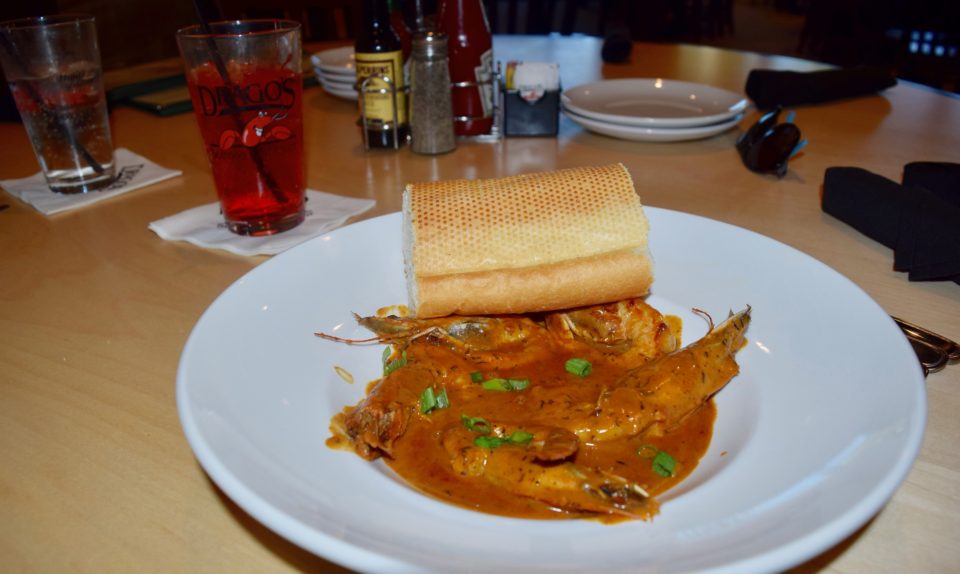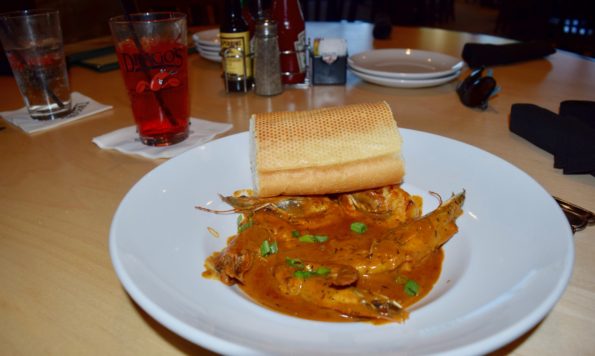 Our second appetizer was Drago's BBQ Shrimp. OH MY!!!!! An amazing appetizer. Jumbo shrimp seasoned with fresh herbs and spices served the New Orleans way with French Bread. Packed with flavor and very tasty. Really good dish.
My only suggestion would be to slice the bread rather than just placing a big piece of bread on the plate.  Presentation wise I think it would look better.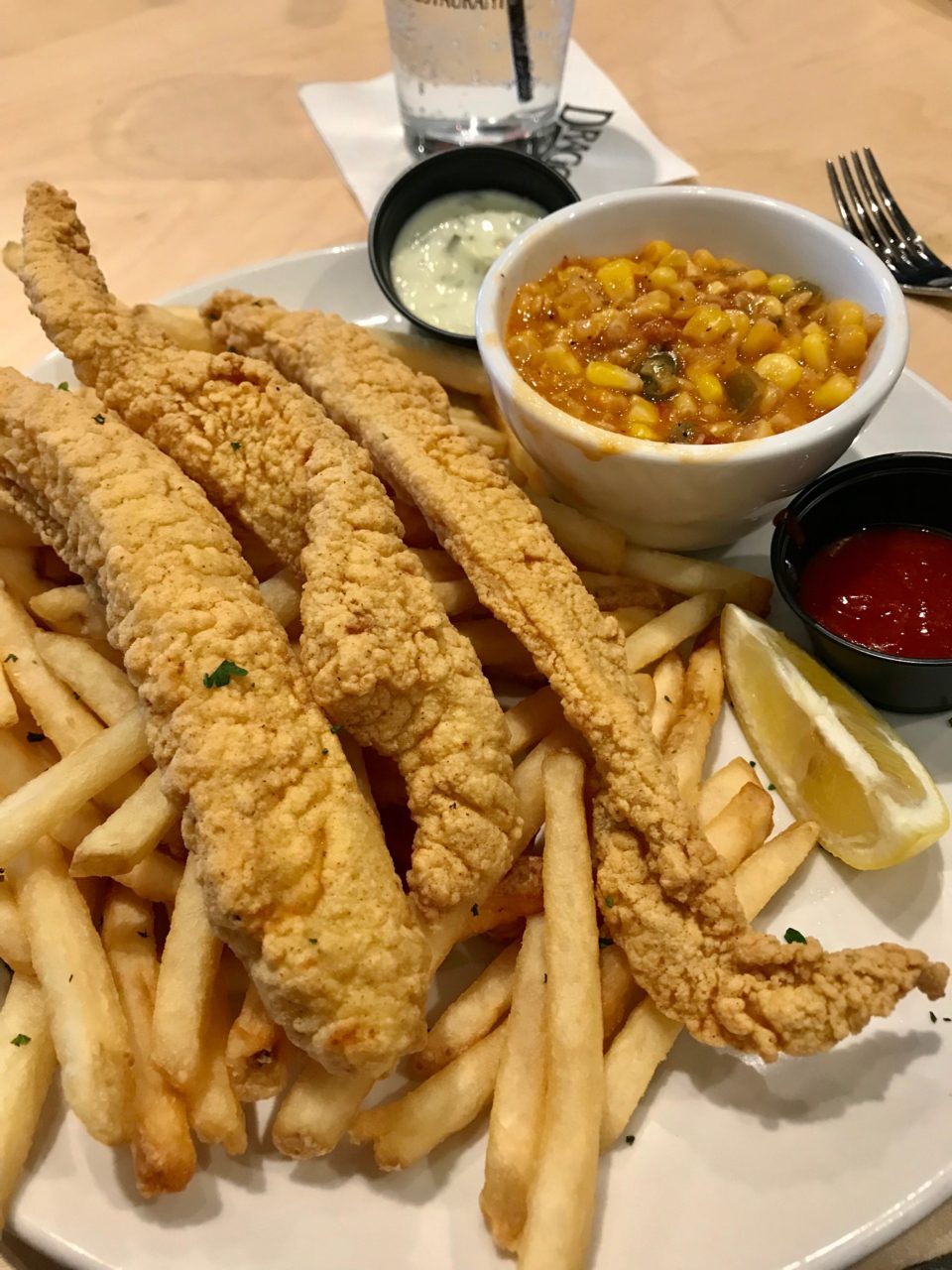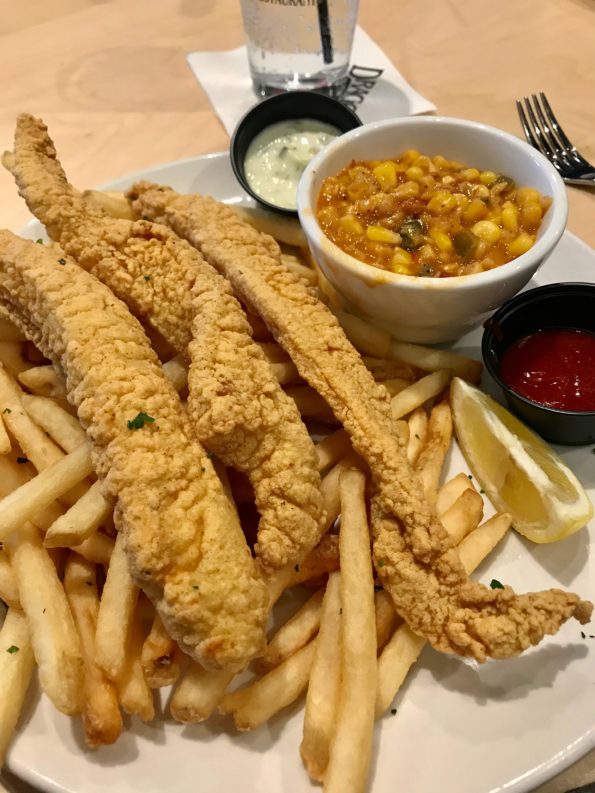 My husband ordered the Fried Catfish Platter. The platter included fried fish, french fries, corn, tartar sauce and cocktail sauce.
The fish was fried perfectly and had a good flavor. The fries and corn as a side was a good option. A great choice for lunch.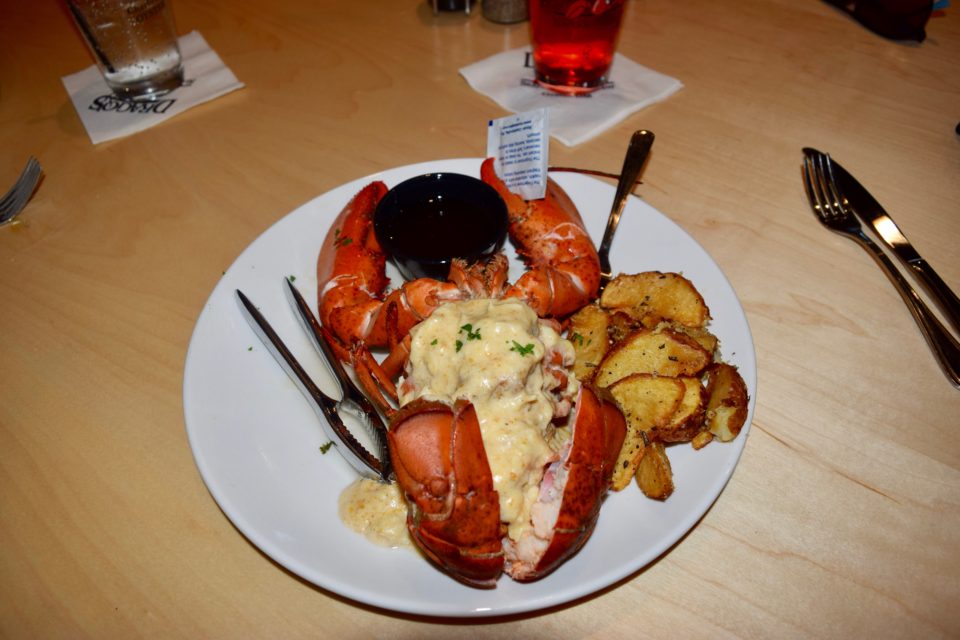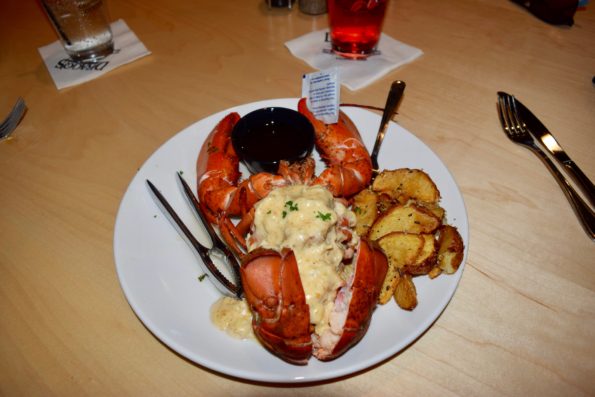 I chose the Stuffed Lobster. OMG!!! This dish was presented perfectly.  The Lobster was stuffed with seafood. The stuffing was well seasoned.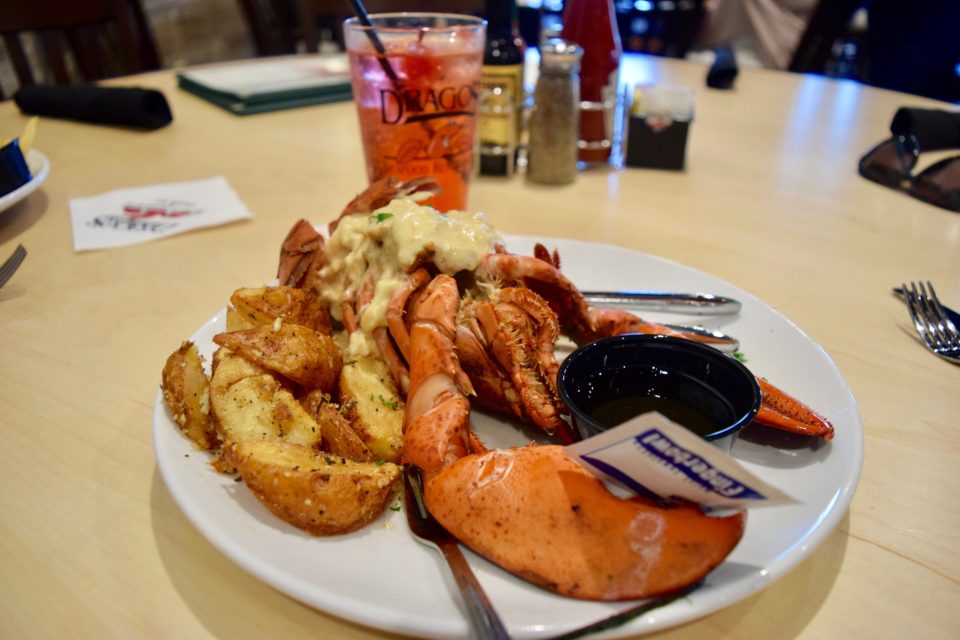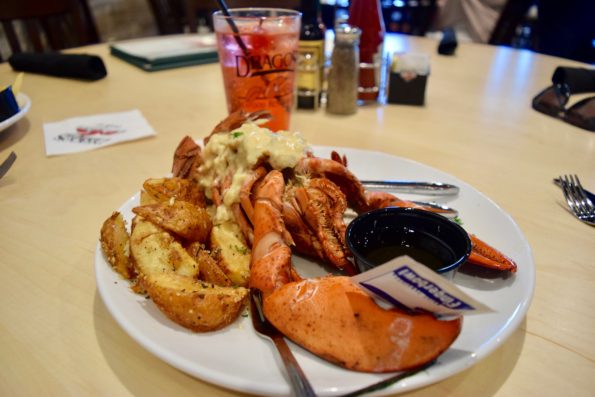 The Lobster was prepared perfectly.  Not overcooked, easy to eat and served with rosemary potatoes.  I would definitely order this dish again.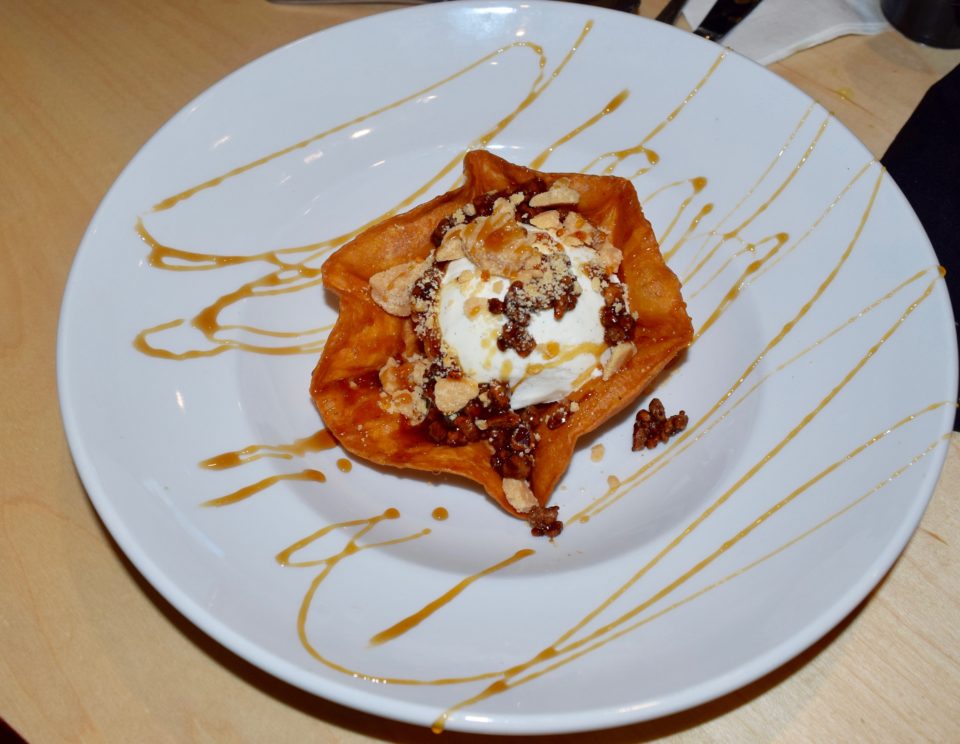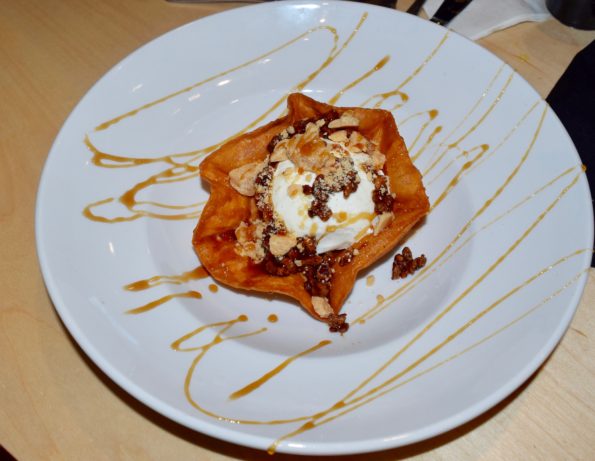 Before leaving the waiter bought us out a dessert to try on the house.  The dessert was a Spicy Praline Parfait. The dessert was sweet and spicy. Served in a waffle shell. I loved the candied pecans on topped. A superb dessert with a nice kick of heat. A nice finish to an absolutely delicious lunch.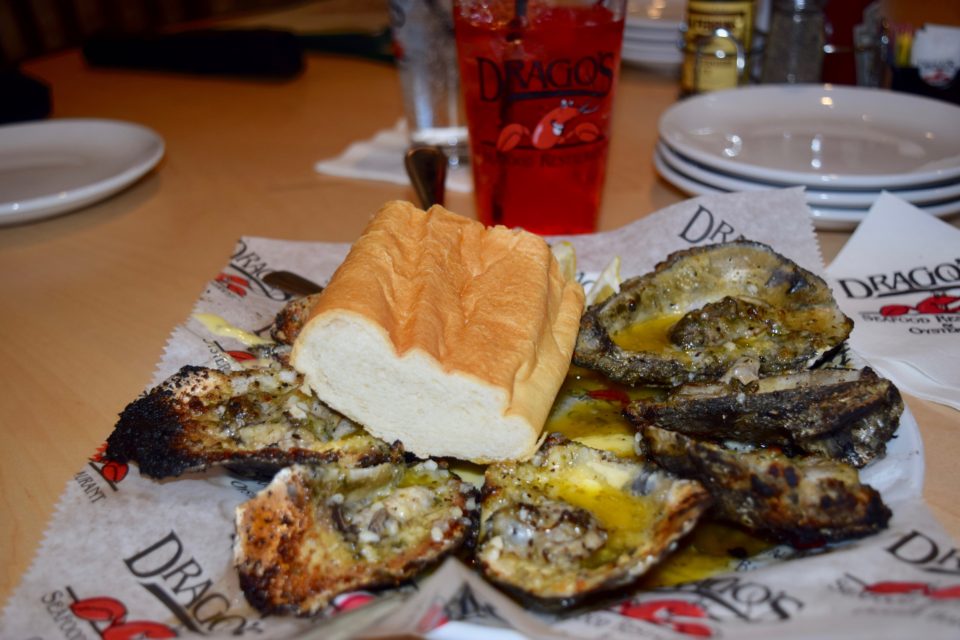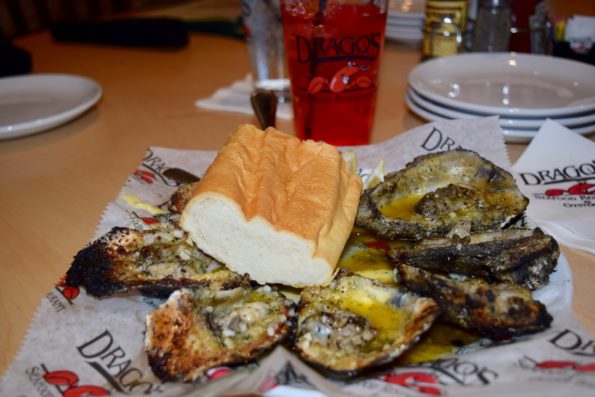 Overall the food at Drago's didn't disappoint.  We were just as pleased with the Lafayette location as we were with the NOLA location. The food was served pipping hot, well seasoned and presented nicely.
The service was spot on.  The waiter was also training a waitress but he did a phenomenal job.  We left with full belly's and feeling satisfied.
Drago's is located at 3151 Johnston St, Lafayette, LA 70503.  The Hours of Operation are 11:00 a.m. – 10:00 p.m. daily.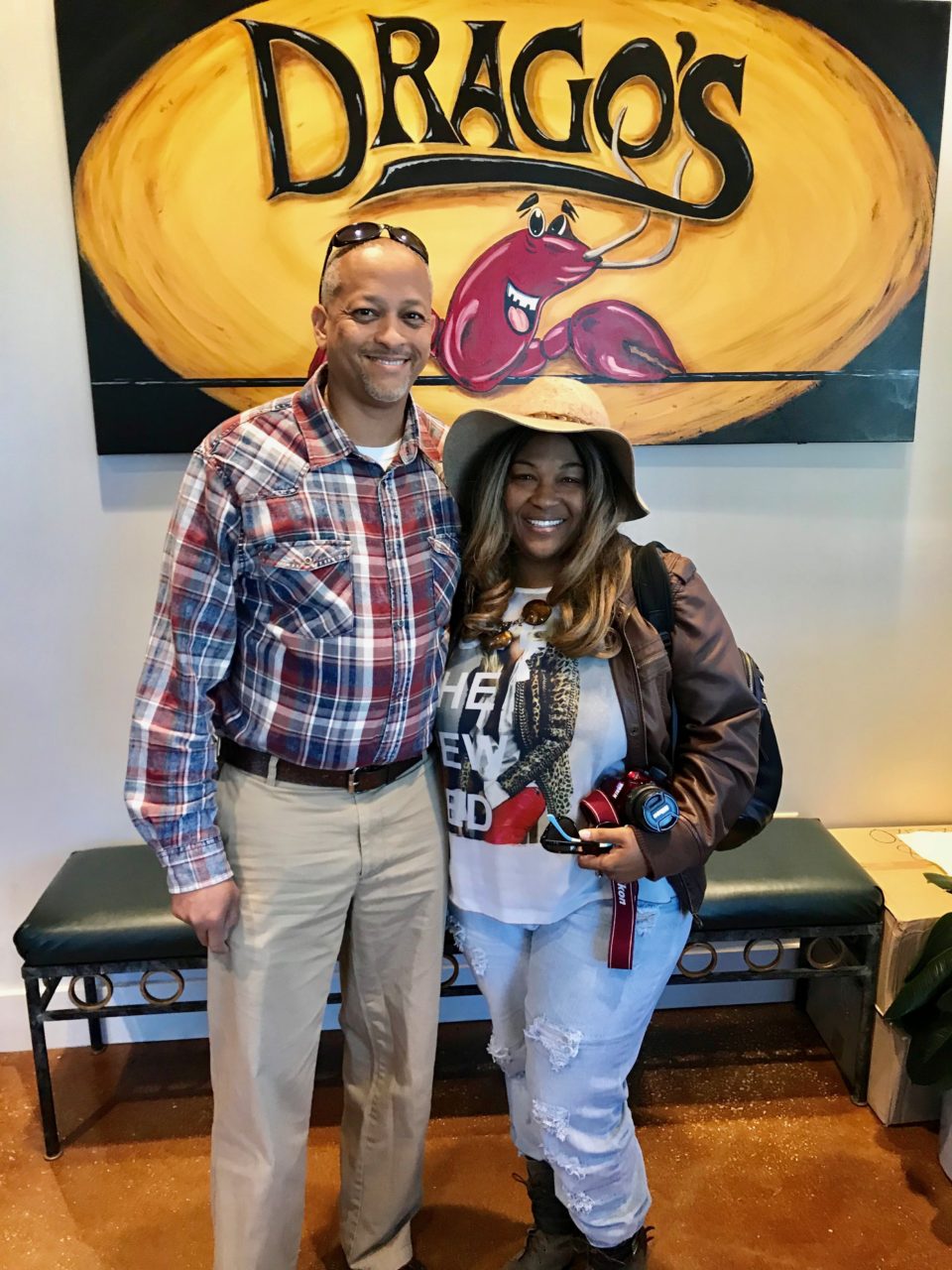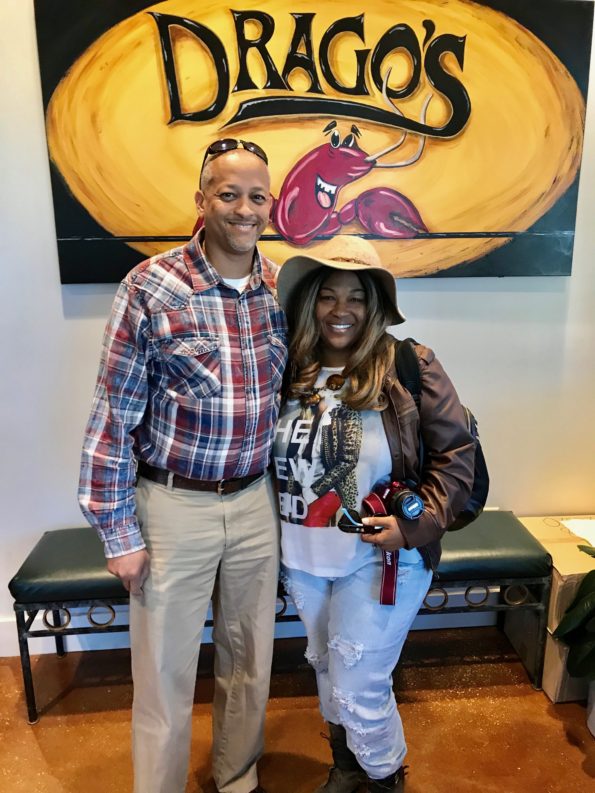 Be sure to go and show Drago's some love. Tell them that Da'Stylish Foodie sent you!