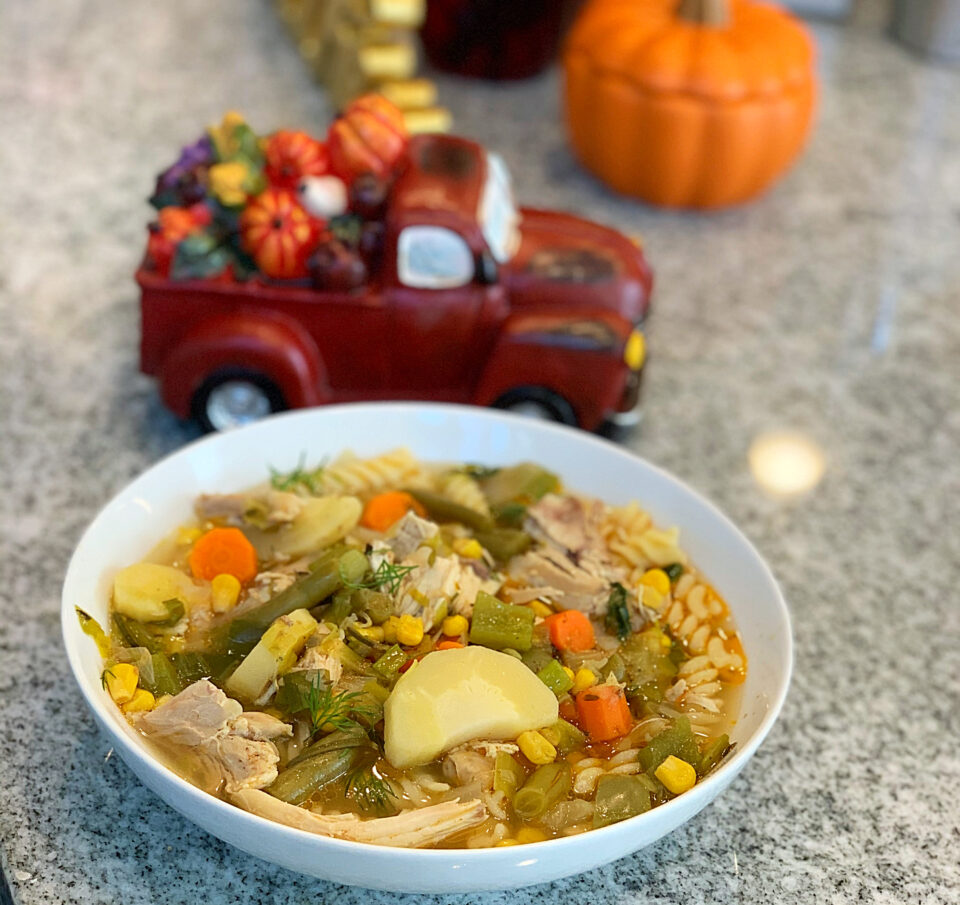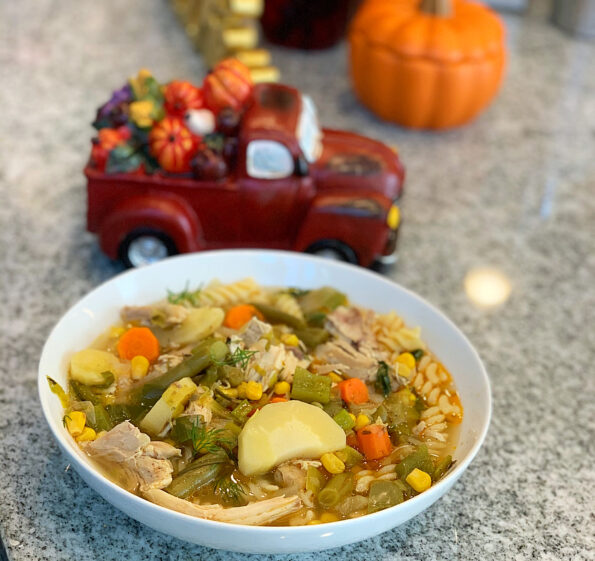 It's officially Soup SZN. I love Soups. Chicken Noodle Soup is something that I cook often during Soup Season.
My kids love my Chicken Noodle Soup. Whether it's when it's cold outside or when they are under the weather. They will request my soup.
I have spoiled them. They won't eat the canned stuff, my homemade soup is what they want.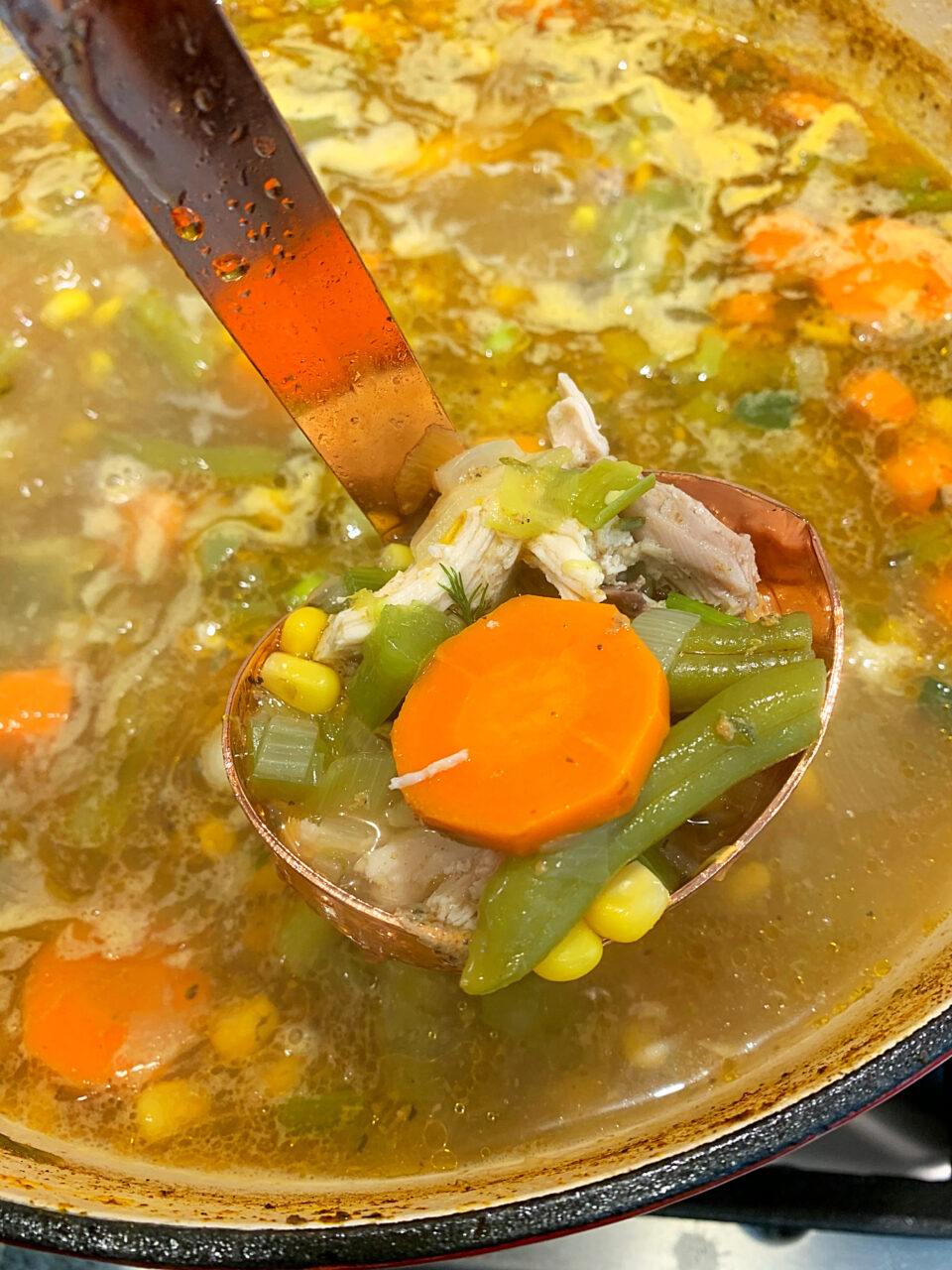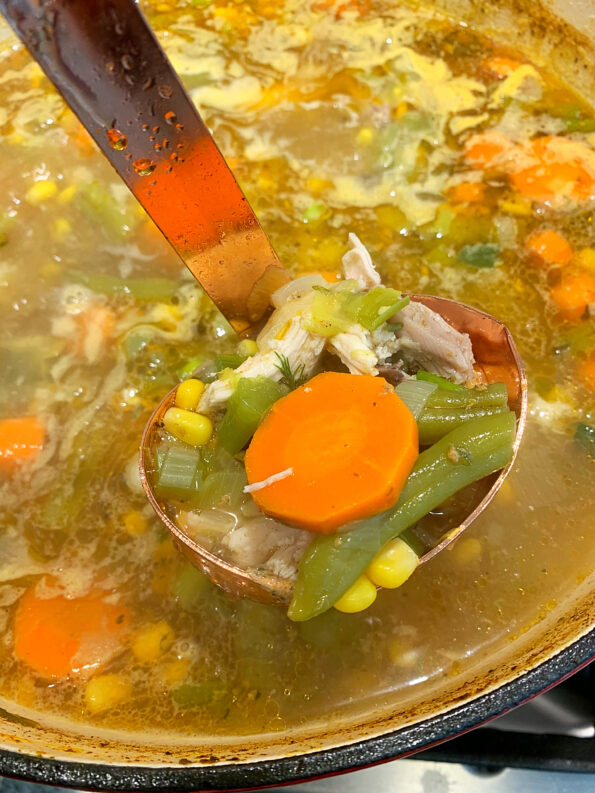 I am sharing one of my versions of my Homemade Chicken Noodle Soup.
Print Recipe
Chicken Noodle Soup
Yum
It's Soup Szn. Chicken noodle soup is perfect when it's cold outside. Plus it's my kid's favorite if they are under the weather. No canned stuff for them. Mom's soup is always better.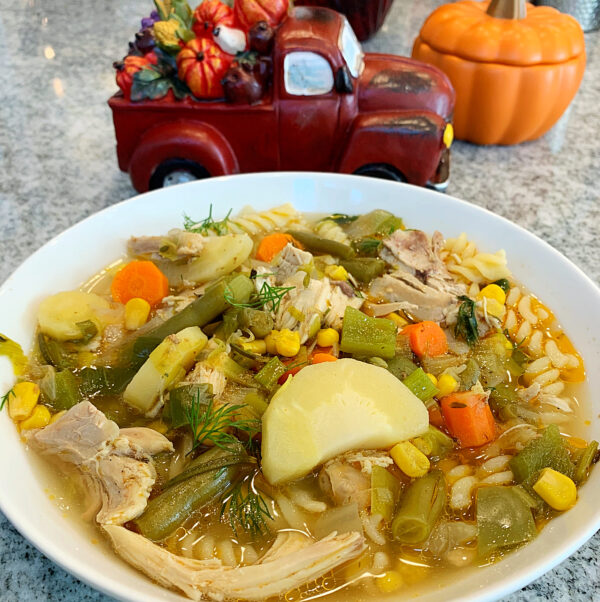 Prep Time

15 - 20

minutes
Prep Time

15 - 20

minutes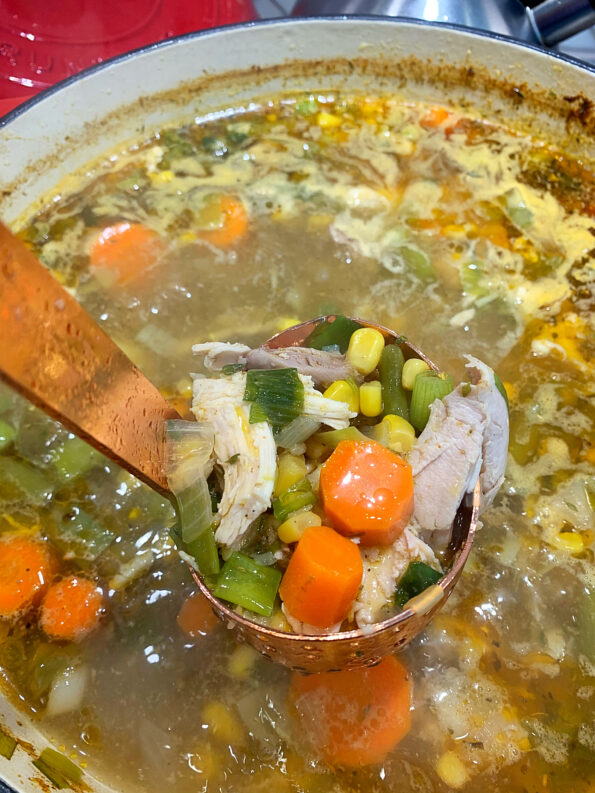 Chicken Noodle Soup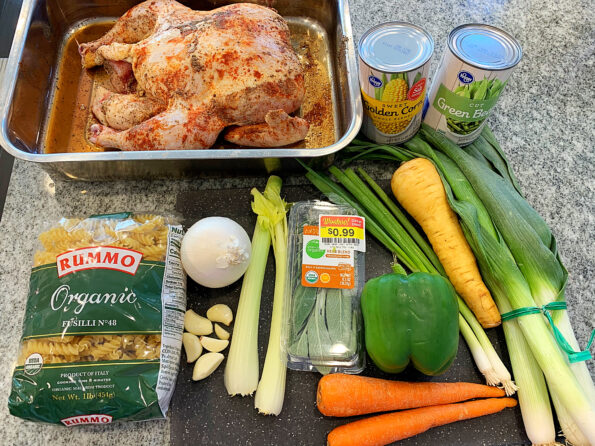 Ingredients:
Butter
Whole Chicken
White Onion
Garlic Cloves
Celery
Green Bell Peppers
Carrots
Water
Green Onions
Fusilli Pasta
Parsnip
Leeks
Can of Green Beans
Can of Corn
Herb Blend pack
Kosher Salt
Slap Ya Mama
Chicken Broth
Smoked Paprika
Dry Herbes de Province
Fresh Dill
Onion Powder
Garlic Powder
Cayenne Pepper
Black Pepper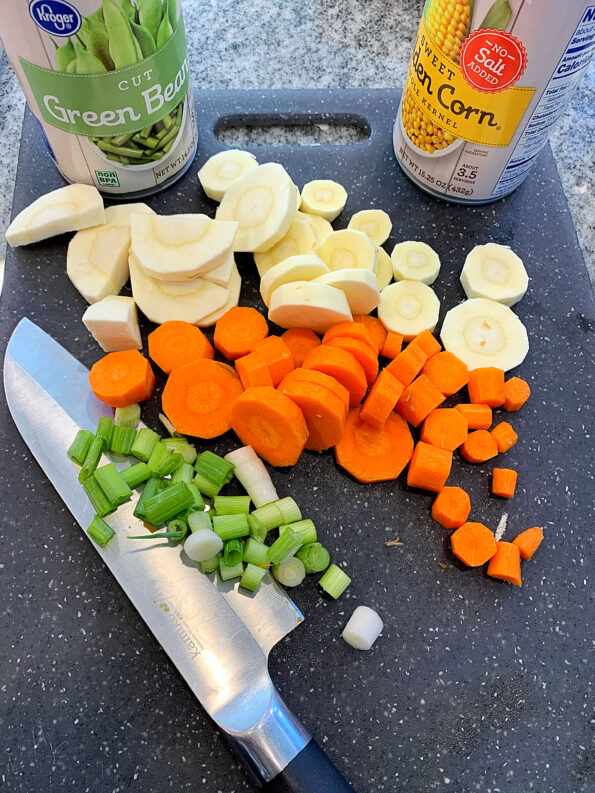 Directions:
Season the whole chicken with desired seasonings. I used Slap Ya Mama, Garlic Powder, Onion Powder, Smoked Paprika, Cayenne Pepper and Black Pepper.
Prep vegetables, onions, bell peppers, carrots, garlic cloves, green onions, parsnips, leeks.
Add the chicken to a dutch oven or soup pot.
Cover with water.
Add Herb Blend (rosemary, sage, thyme) to the pot.
Add leeks, onions, bell peppers, garlic.
Set the other veggies aside.
Boil the chicken and the vegetables listed above for 1 1/2 - 2 hours. Add more water if necessary.
Remove the chicken. Allow the chicken to cool before deboning.
In a separate pot Add water to boil the pasta.  Add some salt in the water. Once the water is boiling, add the noodles. Prepare according to the package.
Add chicken broth to the pot you removed the chicken from. This is an optional step. I use the chicken broth to intensify my flavor also to make sure I have lots of juice for soup.
Debone the chicken. I typically tear the chicken into nice size pieces.
Season the chicken with additional slap ya mama and smoked paprika, salt and Herbes de province. Set aside.
Once the chicken stock is boiling in the pot, add the corn, green beans, parsnips, carrots. Set to low to medium heat.
Add the chicken back to the pot. Stir.
Cook for 15 - 20 minutes or until the veggies are tender. Taste.
Add additional seasoning if necessary.
Once the noodles are done boiling. Strain the noodles.
Return the noodles back to the pot. Toss in the butter. Stir. *No need to turn the fire back on because the pot will still be hot.
Add in a generous amount of fresh dill. Stir.
Add your desired amount to a bowl.
Top with soup. Finish with fresh dill.
Enjoy.