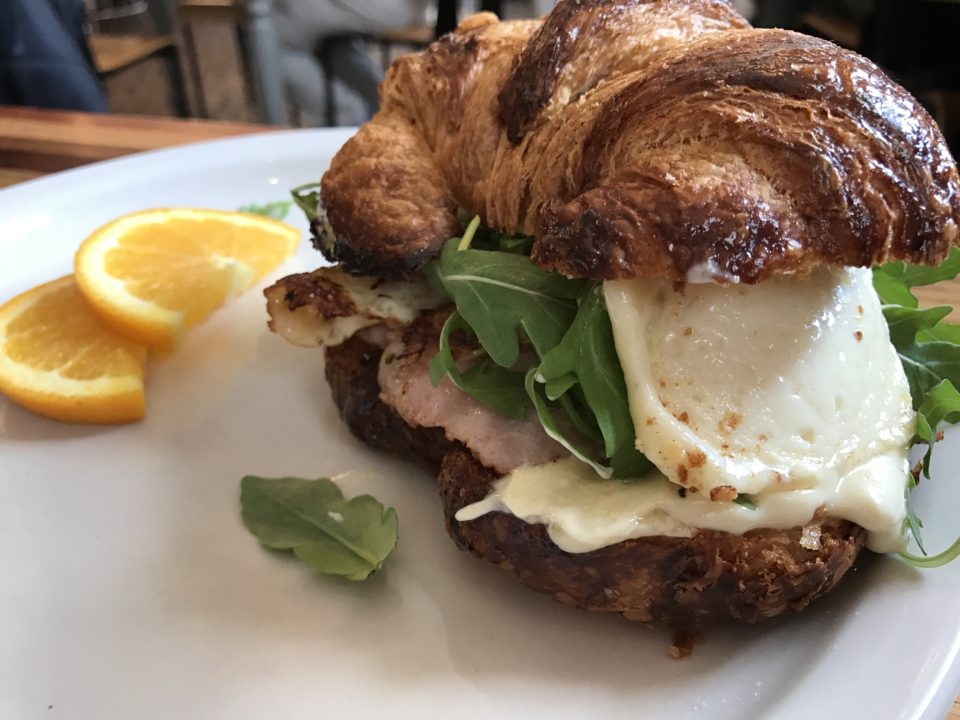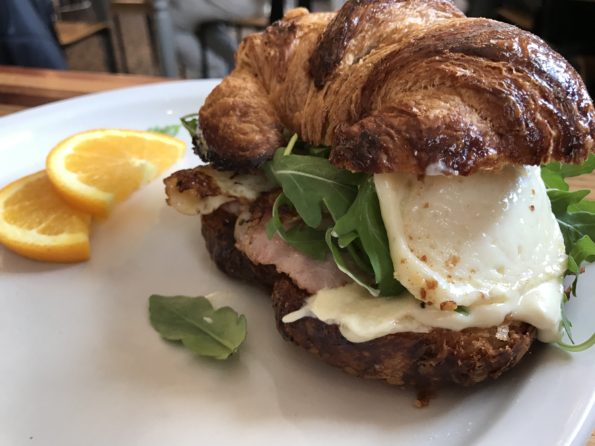 During our visit to New Orleans for the All-Star Weekend, we visited Hivolt Coffee for breakfast. Hivolt Coffee is located in Lower Garden District of New Orleans, LA.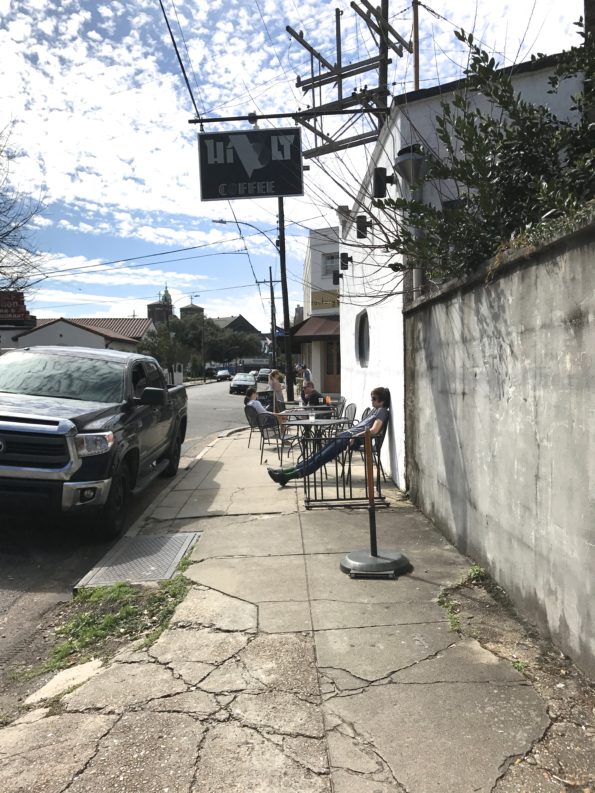 Hivolt is a coffee shop that offers the freshest, healthiest and high-quality food and breakfast items.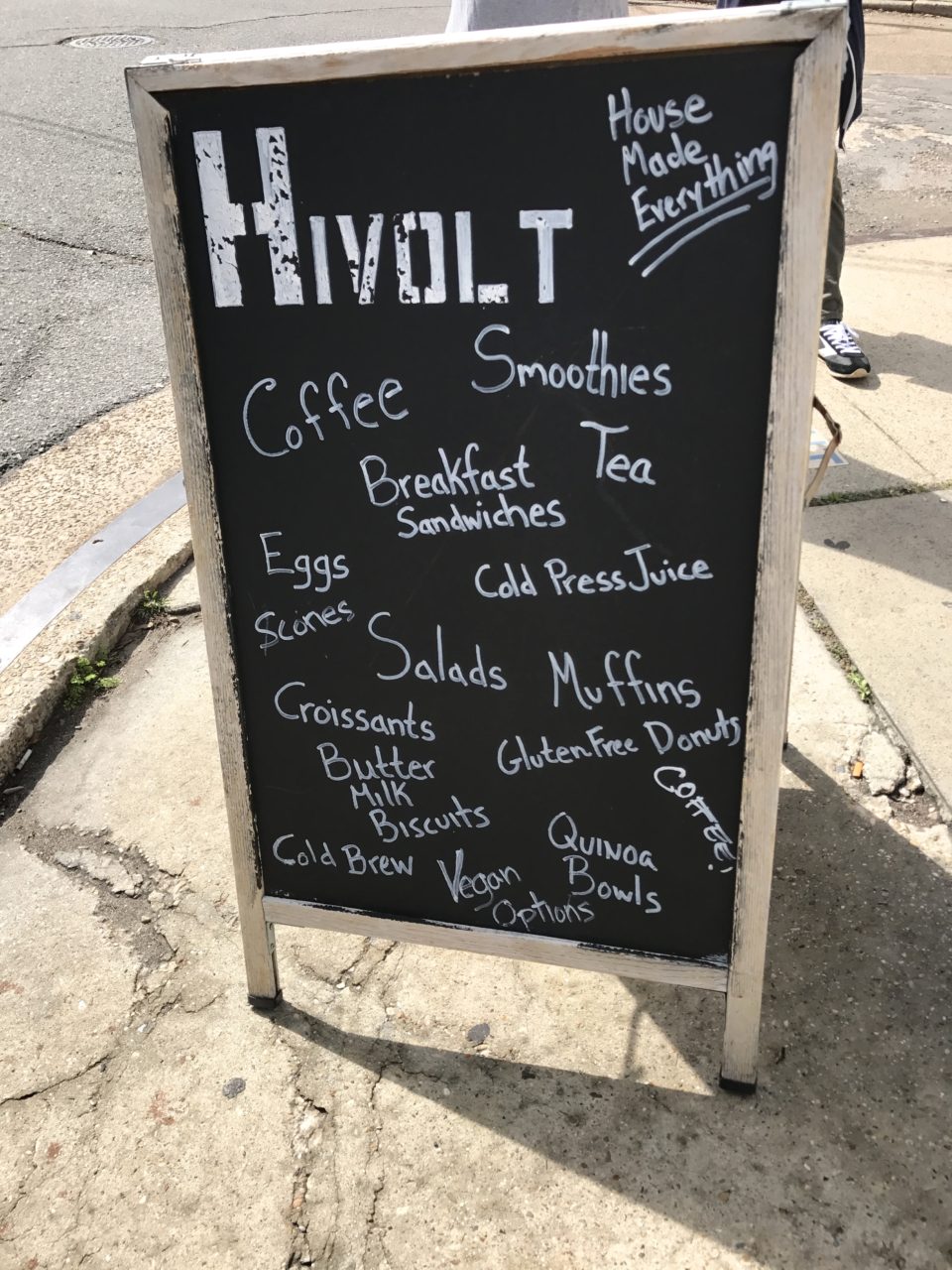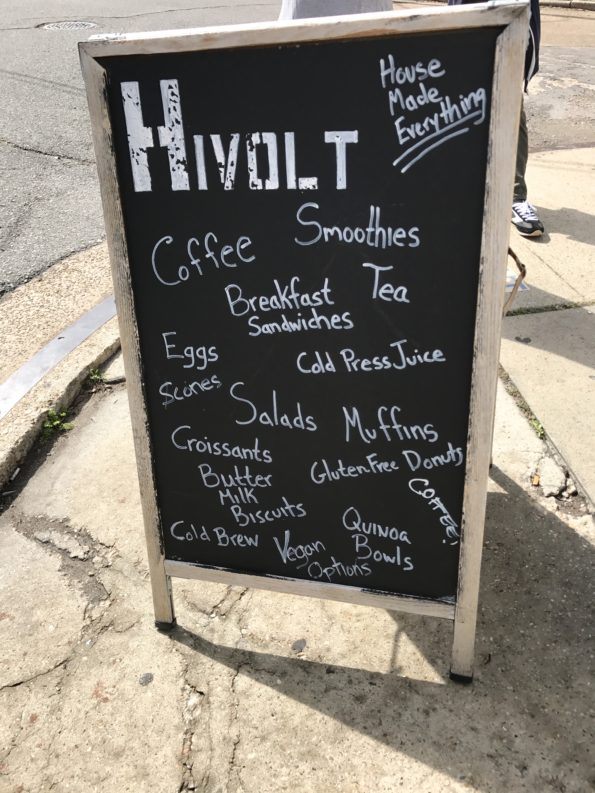 Many items from the breakfast and lunch menu are house-made from natural ingredients. Offering vegan, gluten free and vegetarian options.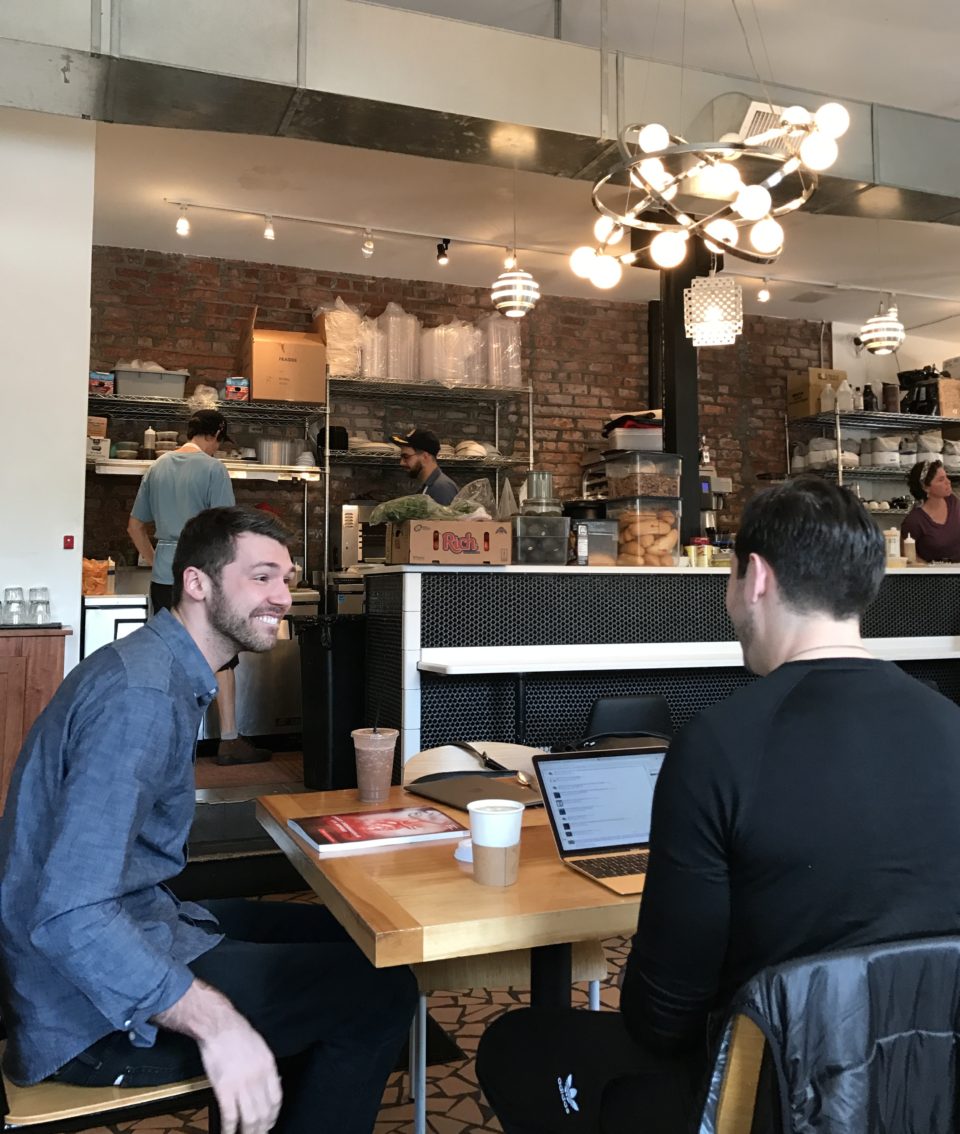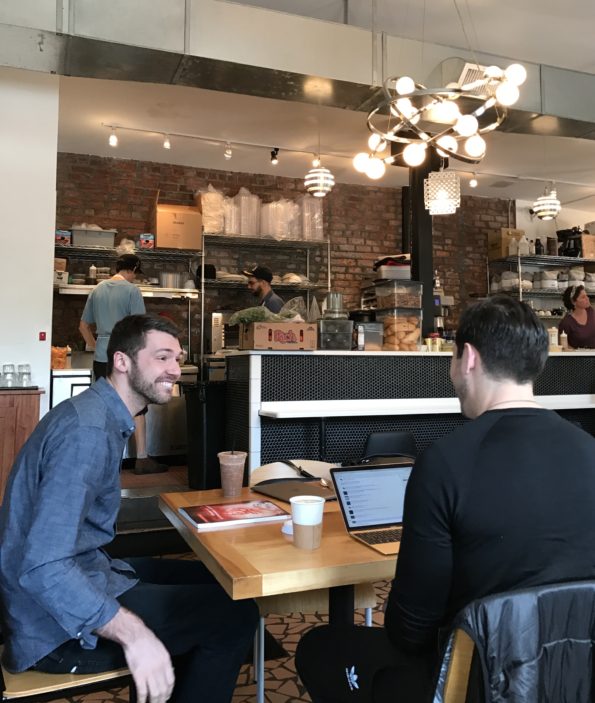 Hivolt is a trendy coffee shop with a small town feel.
We arrived at Hivolt Coffee and noticed the color scheme of the coffee shop is black and white with a modern decor.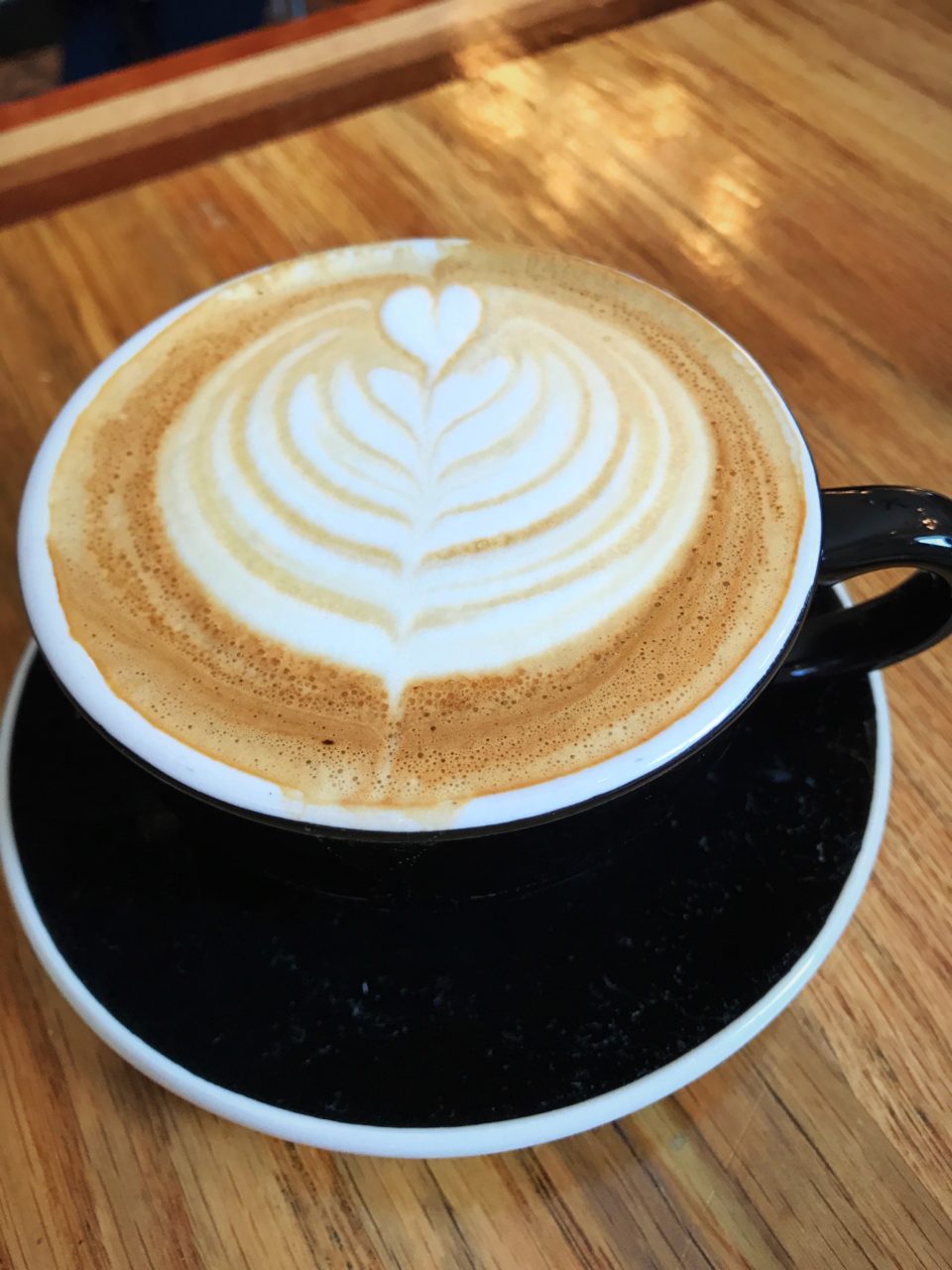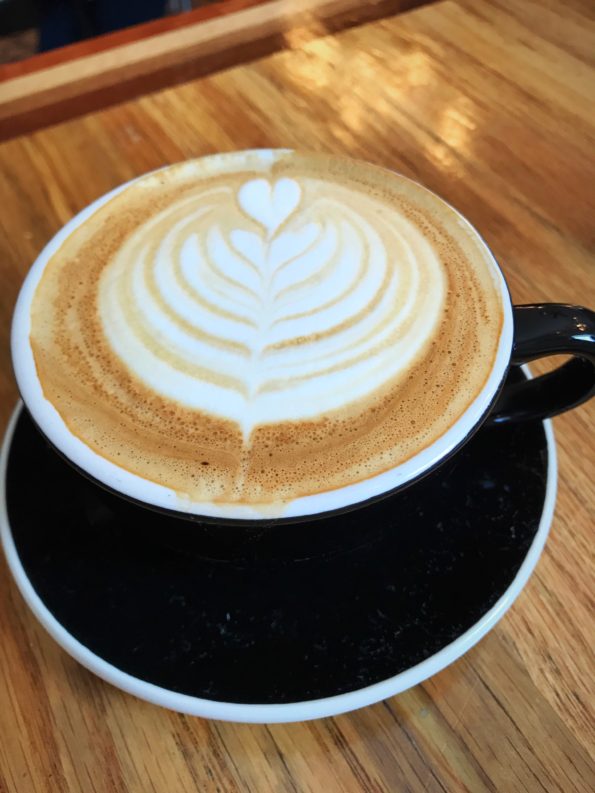 I started with a Vanilla Latte. The coffee was smooth, sweetened perfectly. I didn't have to add anything to the latte. Really good.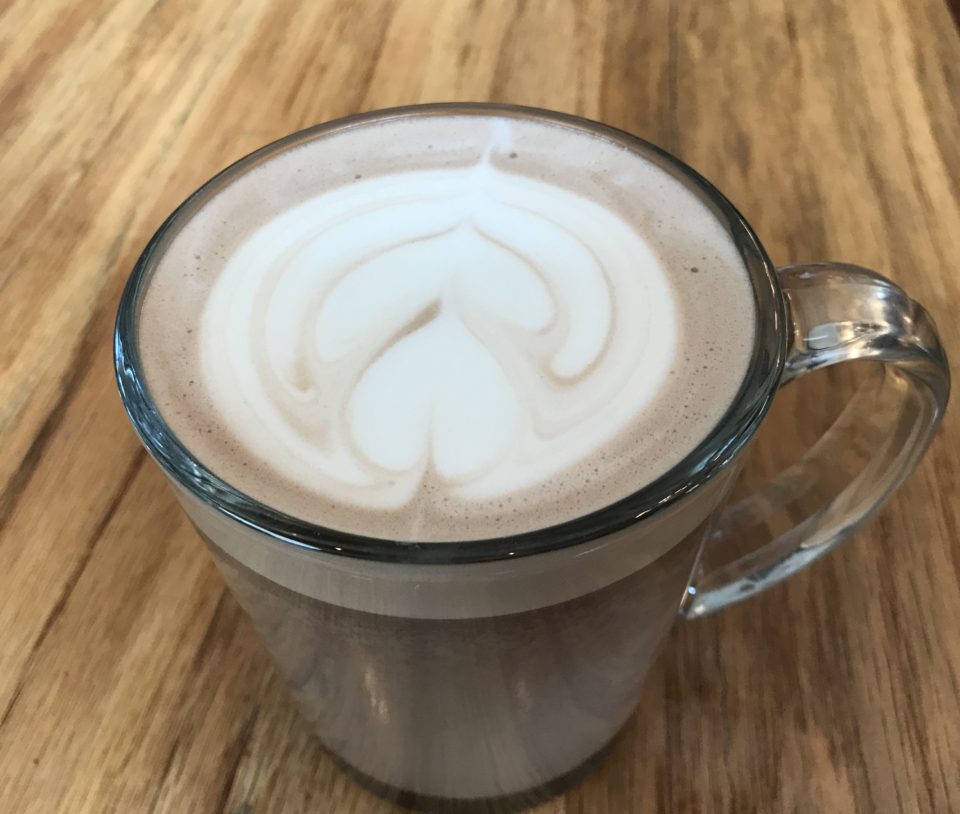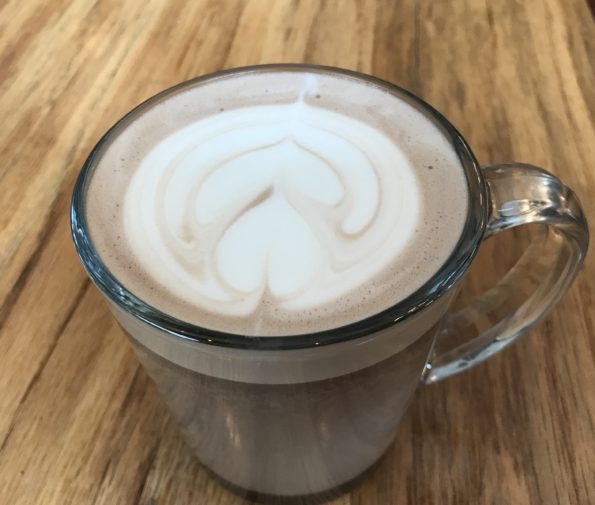 Hubby ordered a Cafe au Lait. He is not much of a coffee drinker, but he really enjoyed the coffee.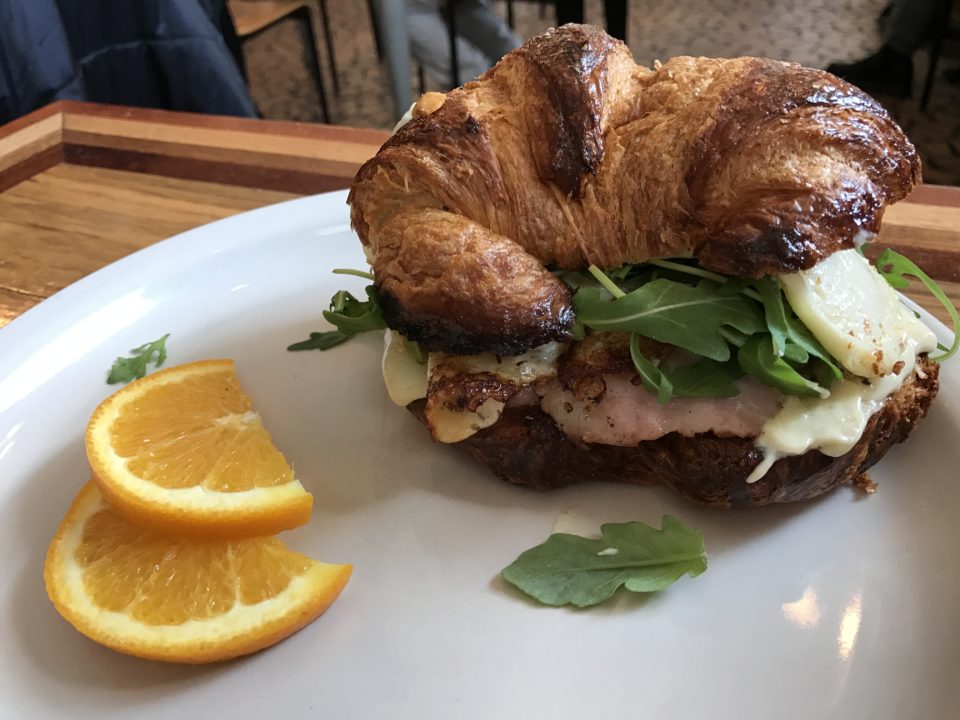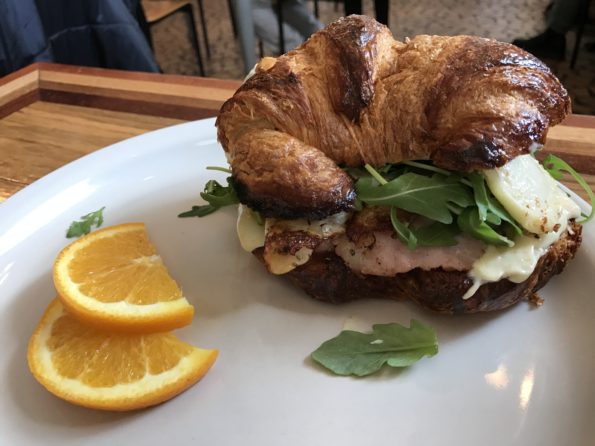 On the Hivolt menu there were a couple of breakfast sandwiches to choose from so the hubby ordered the French Connection. This sandwich was a good choice. It included a fried egg, black forest ham, Havarti cheese,  shaved red onion, arugula, Dijon mustard on a croissant.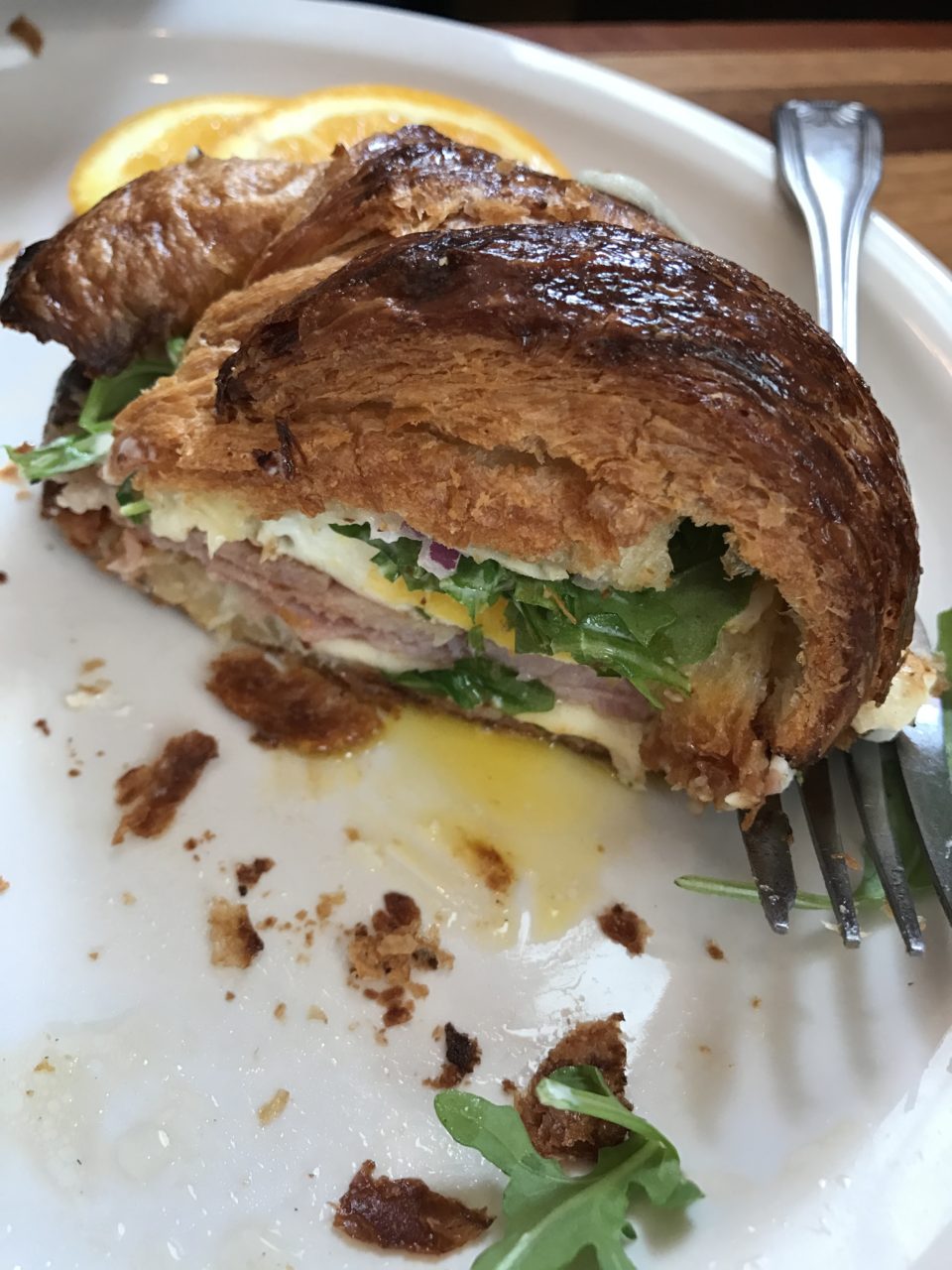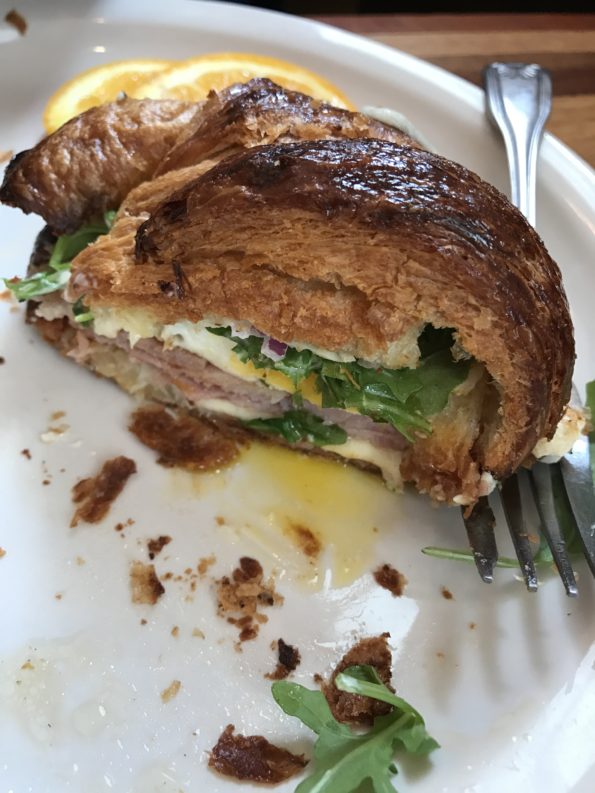 The sandwich was on buttery croissant. All of the ingredients worked really nicely together. Very good.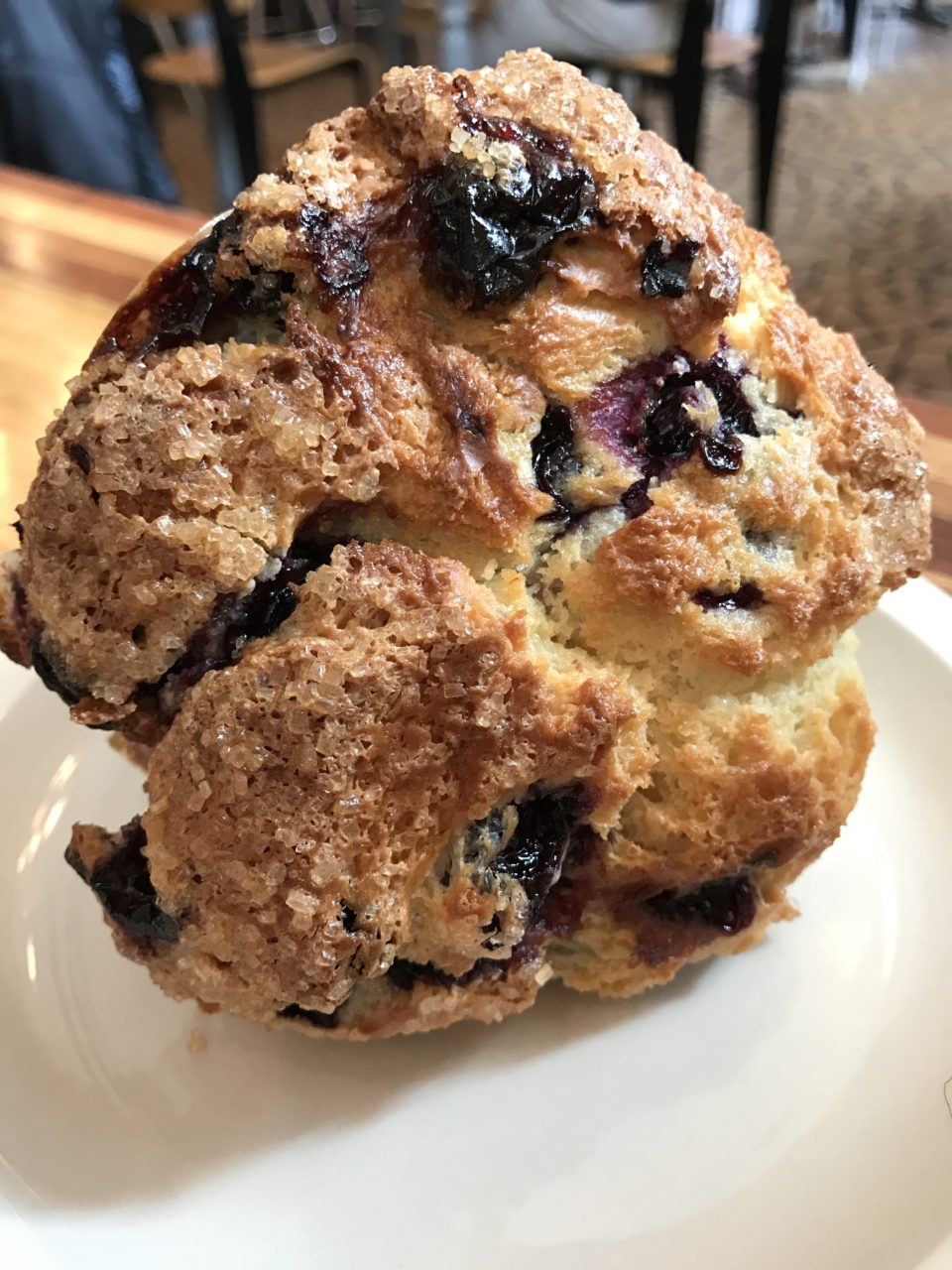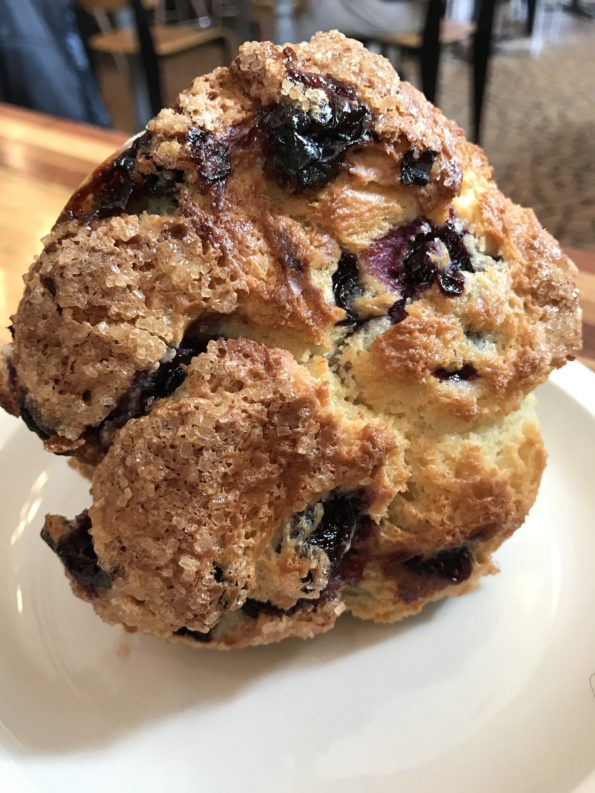 He also decided to try the Blueberry Muffin. The muffin was huge. It was moist. Yummy.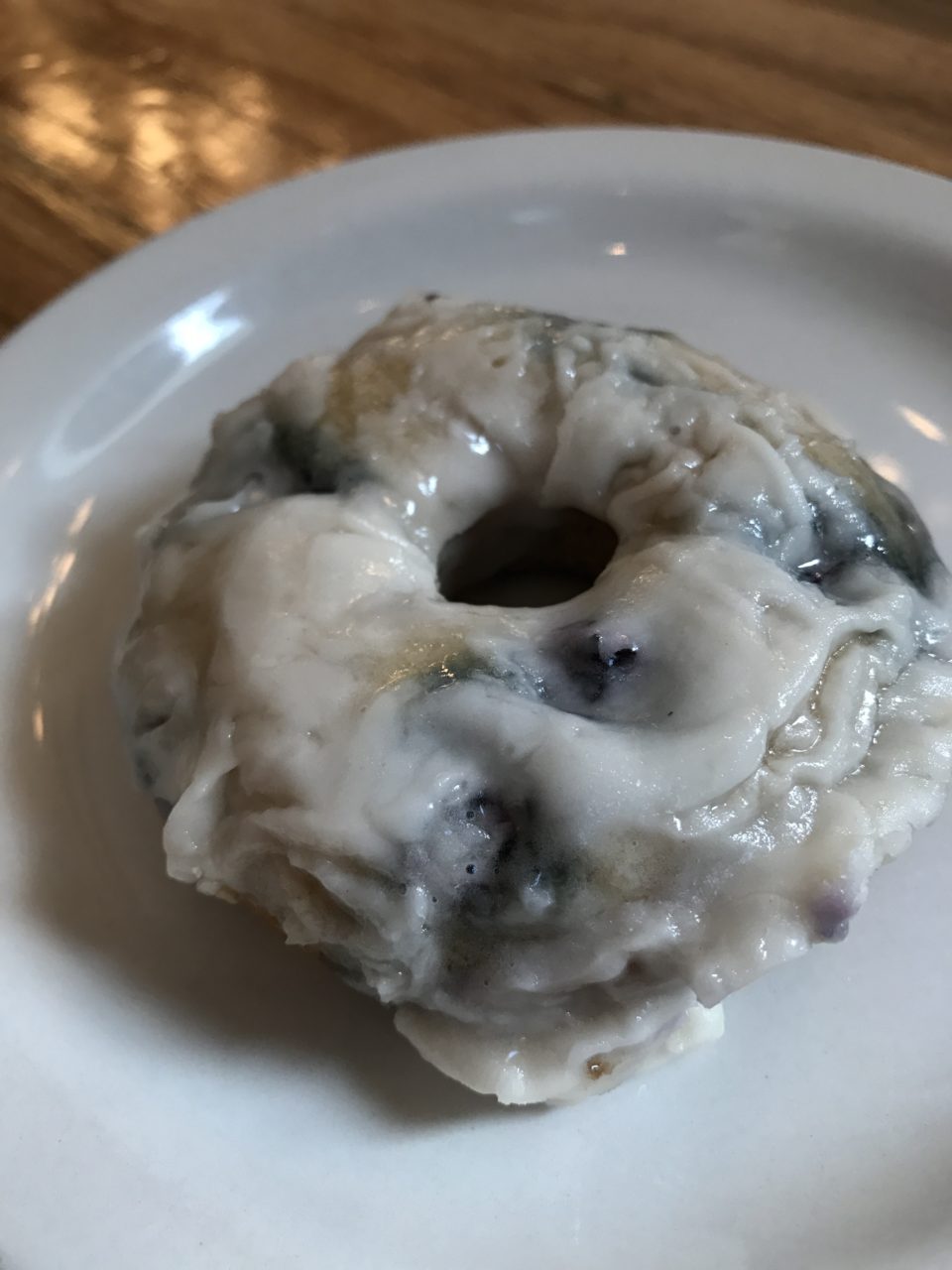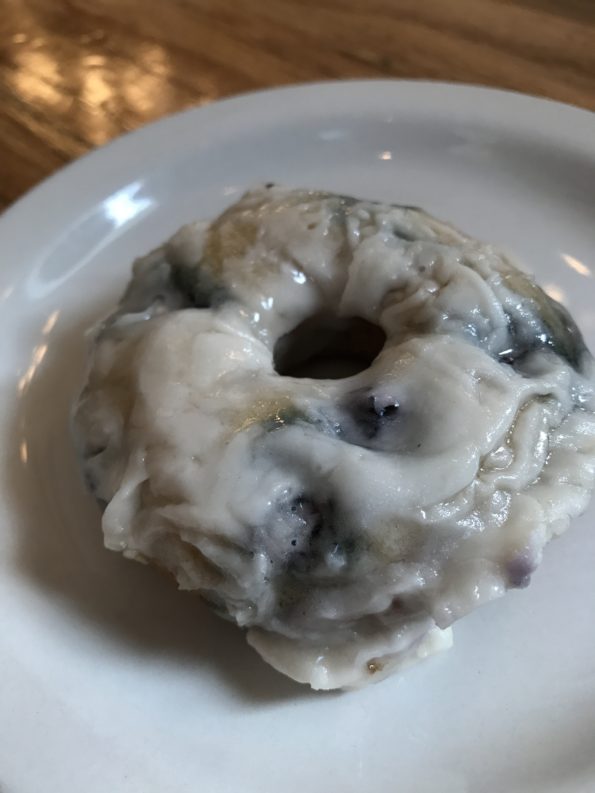 For my choices I went with a Gluten free, Vegan Blueberry Donut. Now I have to be honest, I wasn't sure about my choice but the donut was superb! I asked them to heat the donut a little. Perfect!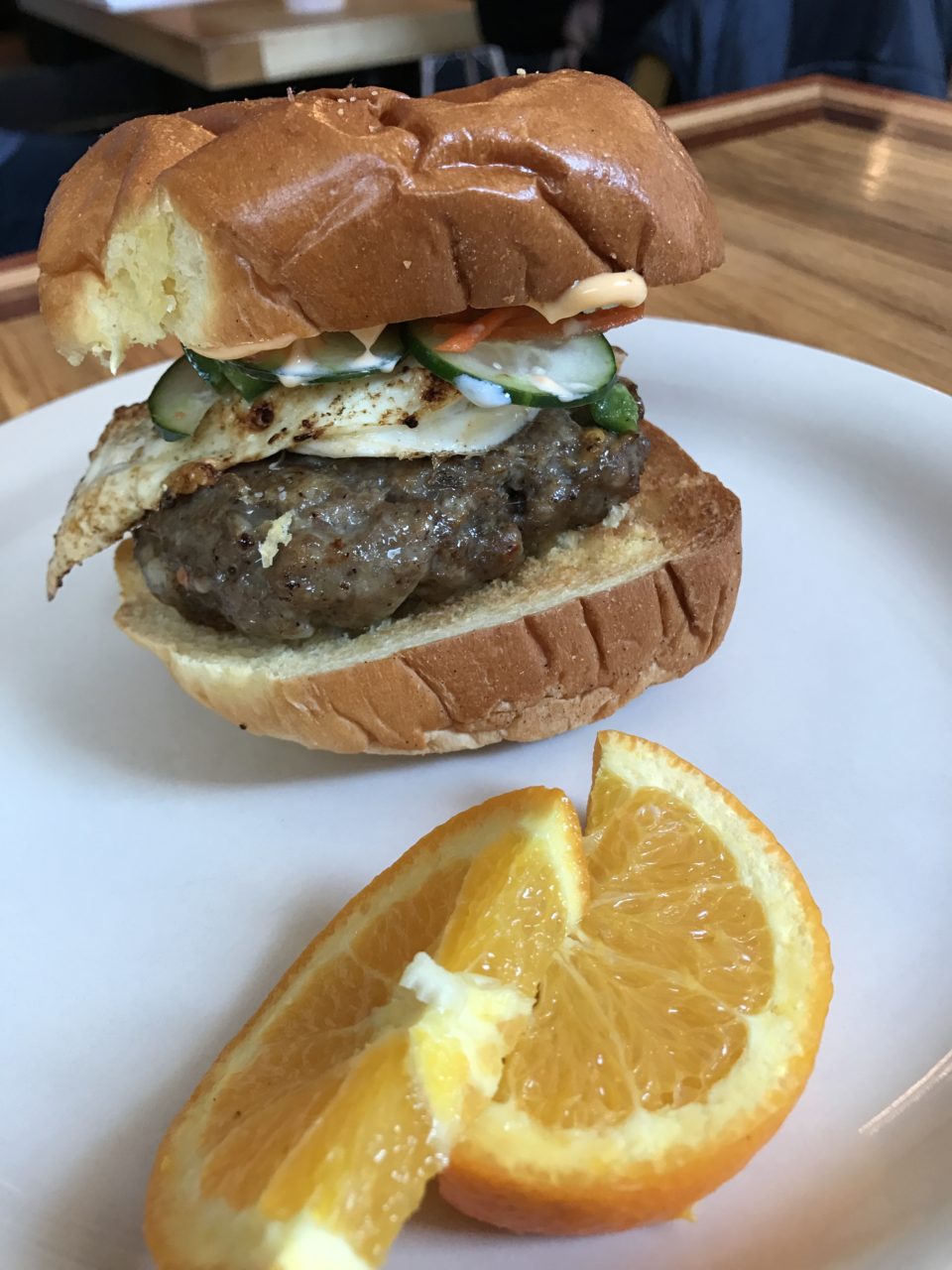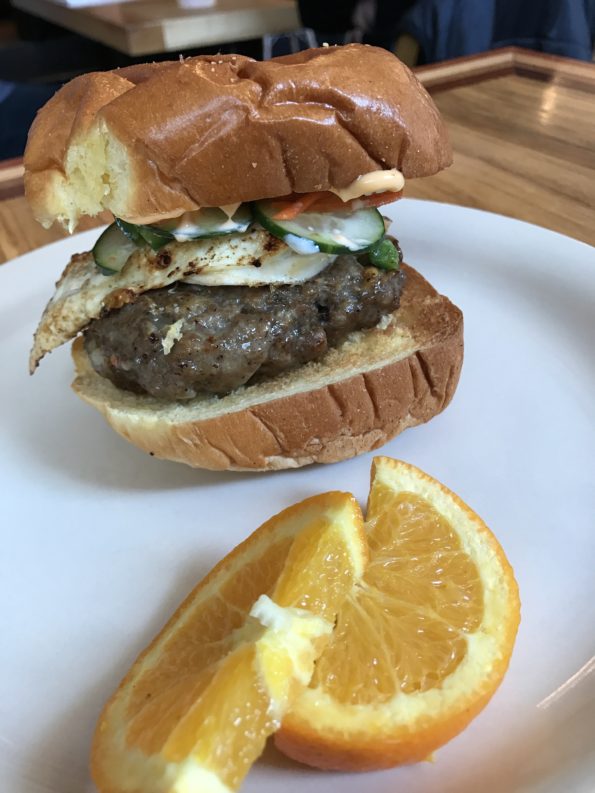 In addition to the donut, there was another menu item calling my name, the Good Morning Vietnam. The Good Morning Vietnam had a pork sausage patty, fried egg, jalapenos, carrots, cucumber, sriracha mayo on a soft bun.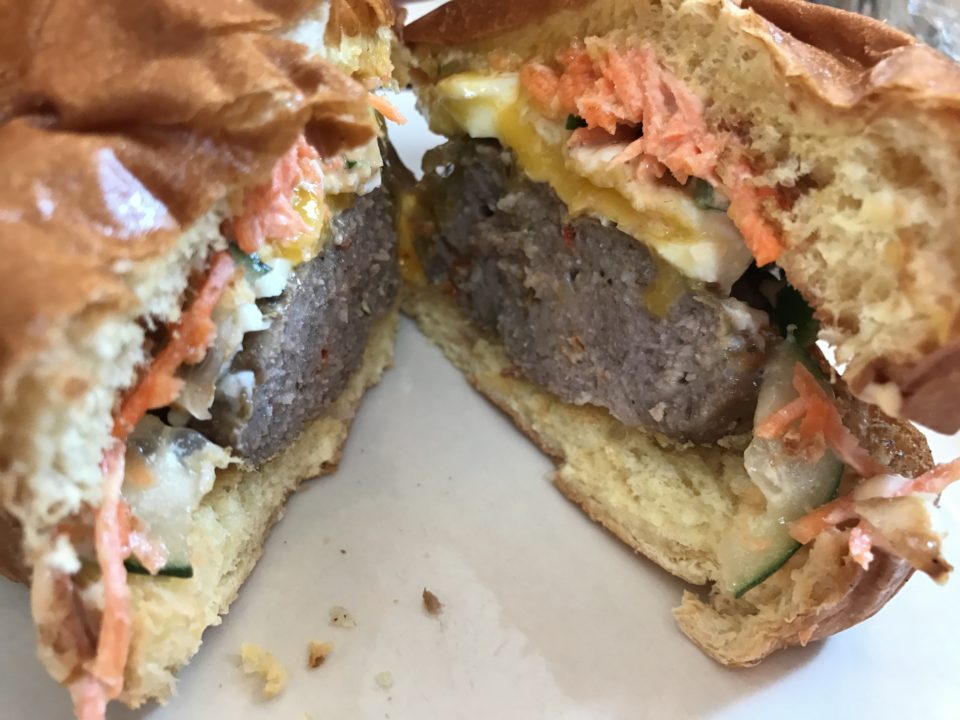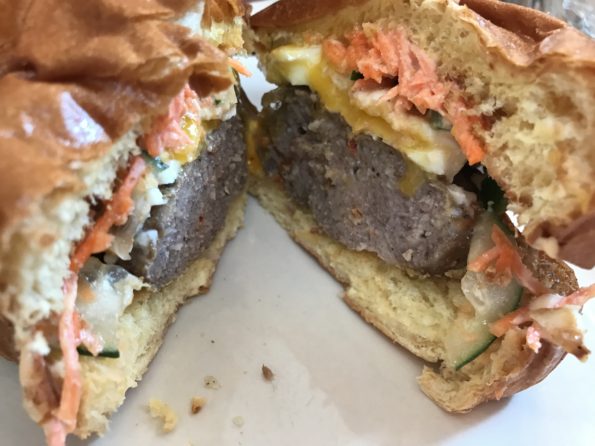 For a breakfast sandwich, this sandwich was a little too large for my liking. The flavors of each ingredient worked well together. But I think that the patty should have been a little thinner. That would be my only complaint. The sandwich was delicious.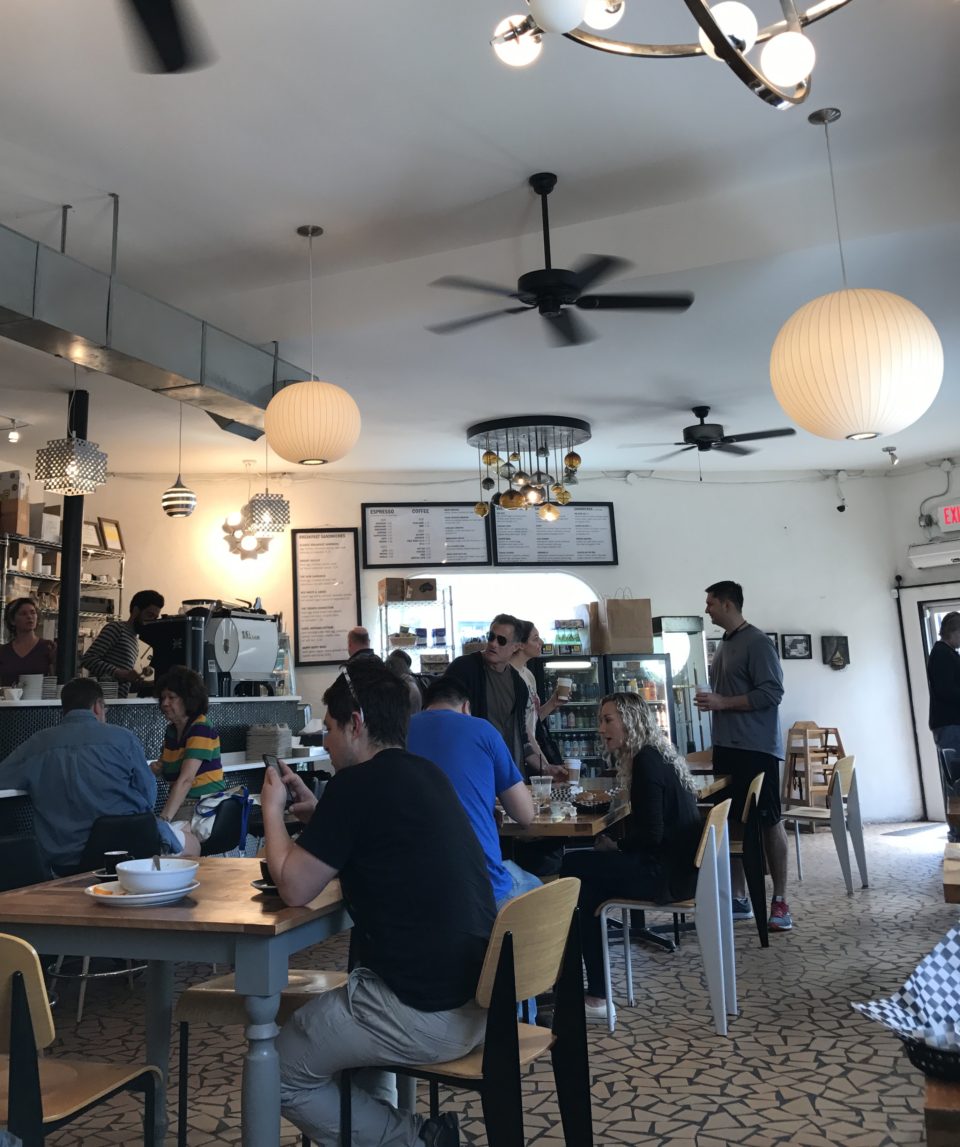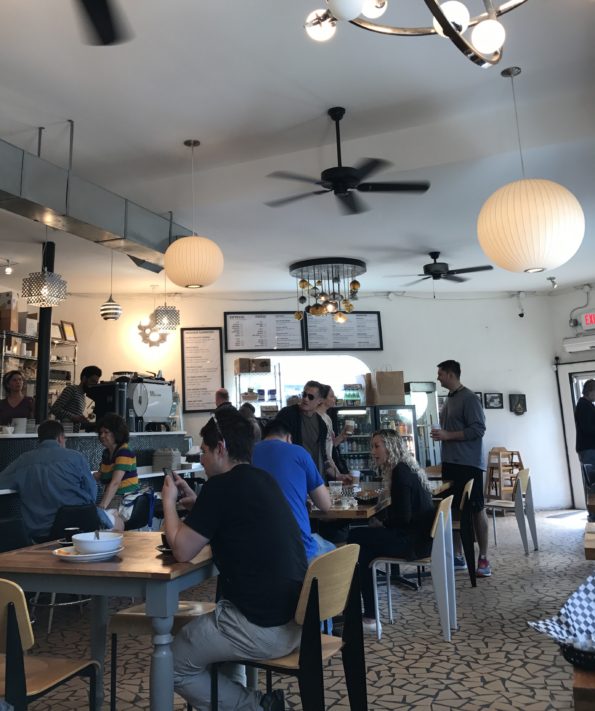 Overall we really enjoyed Hivolt. The service was wonderful. Everyone was friendly and hospitable.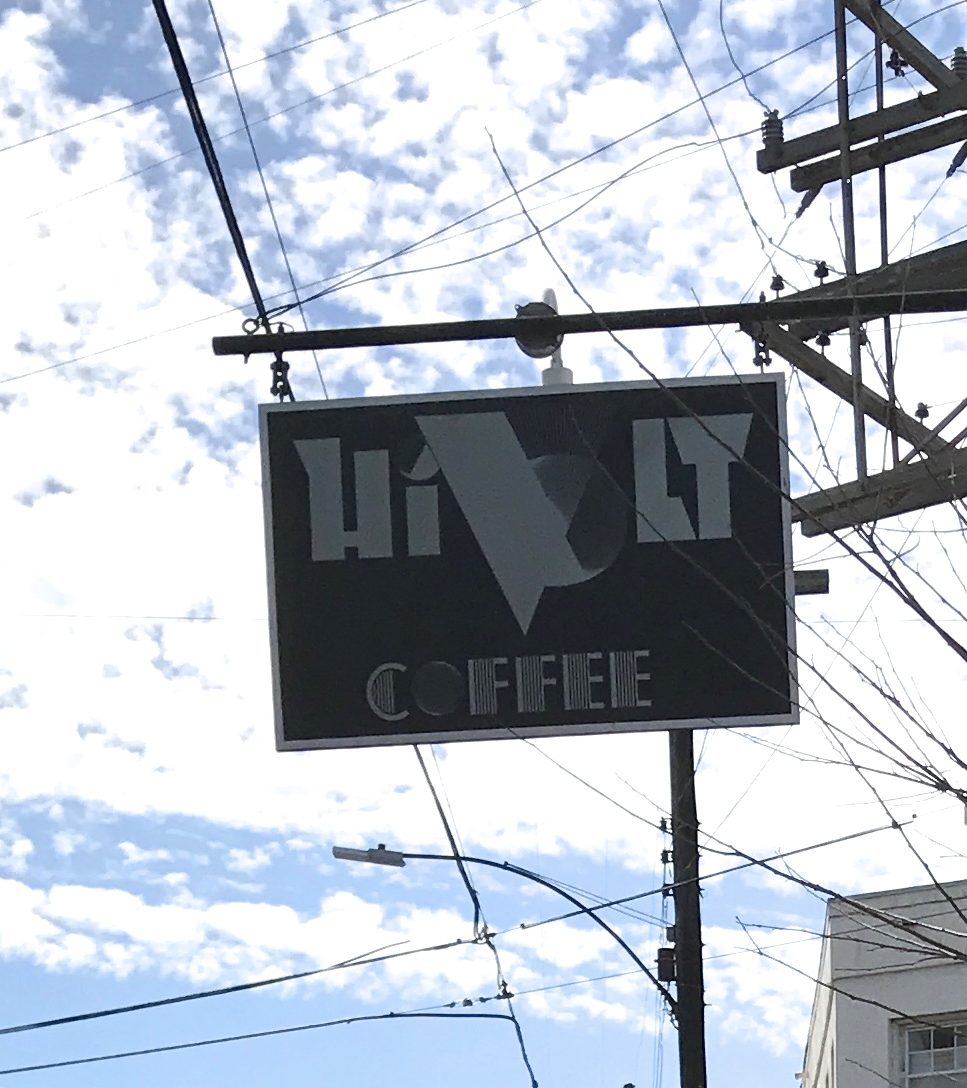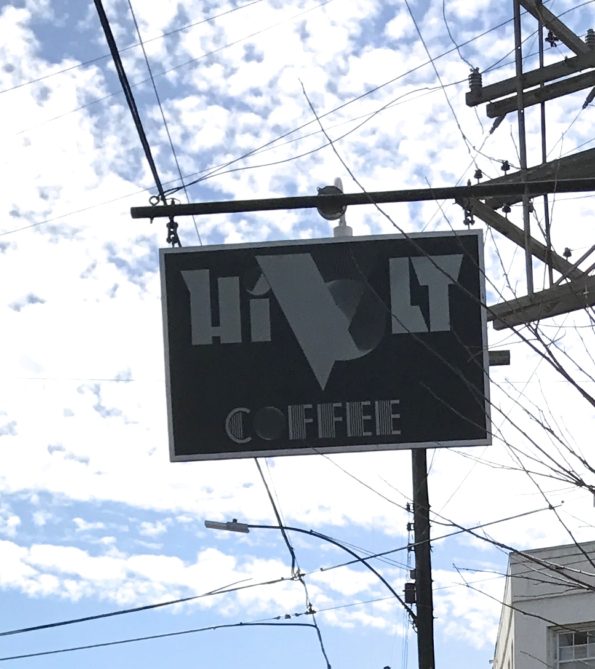 Hivolt Coffee is located in the Lower Garden District, 1829 Sophie Wright Place, New Orleans, LA (504) 324-8818. The Hours of Operation are Monday- Friday 7:00AM – 7:00PM, Saturday- Sunday 8:00AM – 7:00PM
[bloglovin_button]