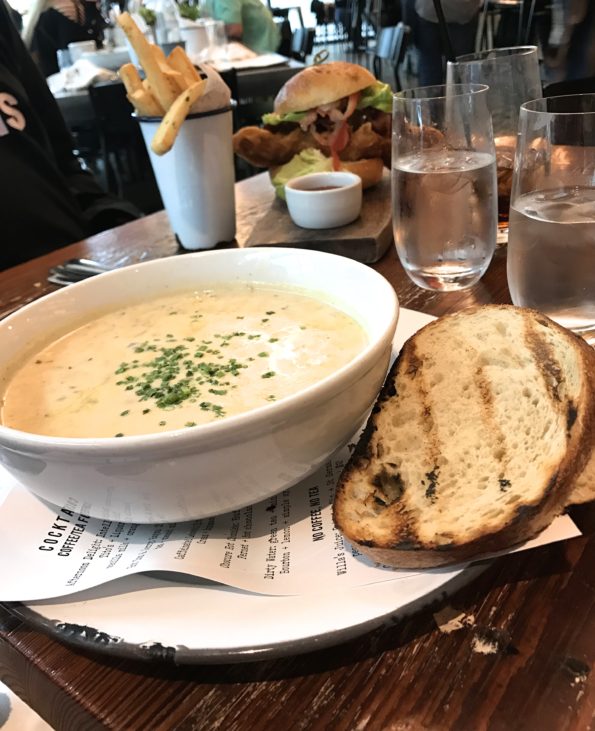 My husband & I traveled to New Orleans for the All-Star Weekend.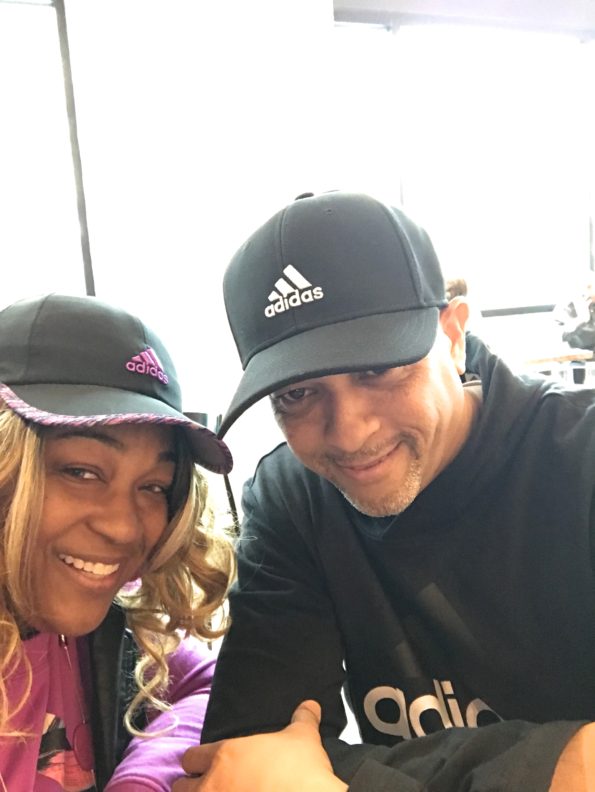 During our time in New Orleans we dined at Willa Jean.  Willa Jean is located in the New Orleans Business District.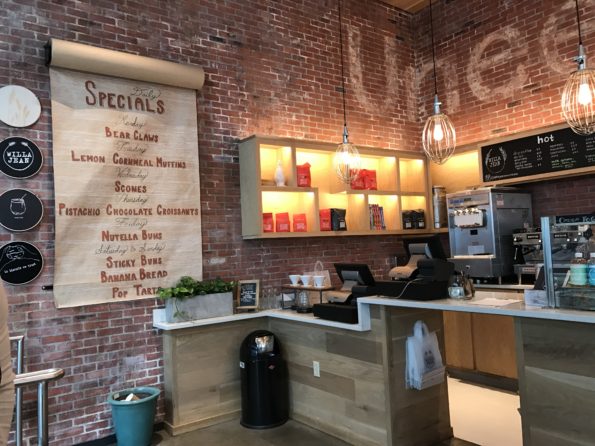 Willa Jean is a Southern Inspired restaurant and Bakery. The restaurant dishes include local and fresh ingredients. The restaurant and bakery serves both breakfast, lunch and dinner throughout the week and  brunch on the weekend.
The menu had a very creative outline with "Snacks", "The Biscuit Situation", "Sandwiches", "Hot Plates" and "Desserts".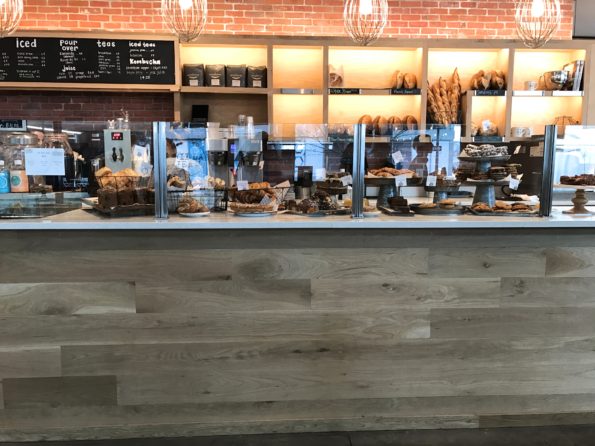 The front counter is the bakery area which serves up coffee, bakery treats, pastry and housemade breads.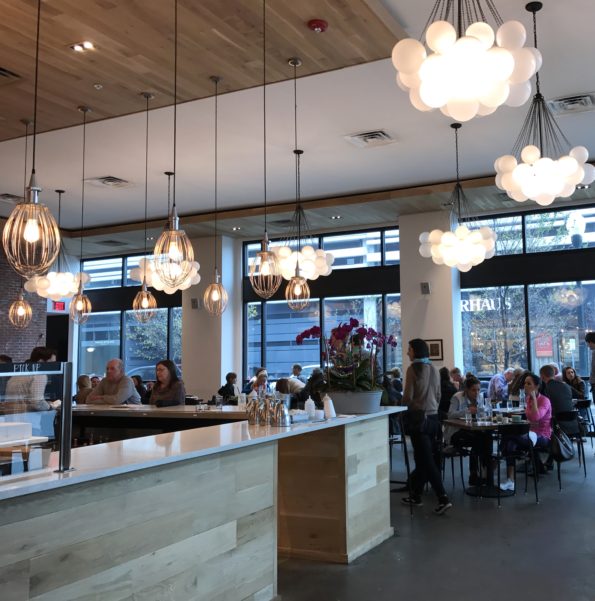 We walked into the restaurant and was immediately blown away by the decor of Willa Jean. The restaurant was beautiful. From the exposed brick walls to the beautiful lights to the counter tops. Simply a breath-taking restaurant.
The restaurant reminded me of one of my favorite restaurants in the Lafayette area. I felt right at home at Willa Jeans.
We arrived after the lunch rush, but the restaurant was busy. We had a short wait but were taken to our table.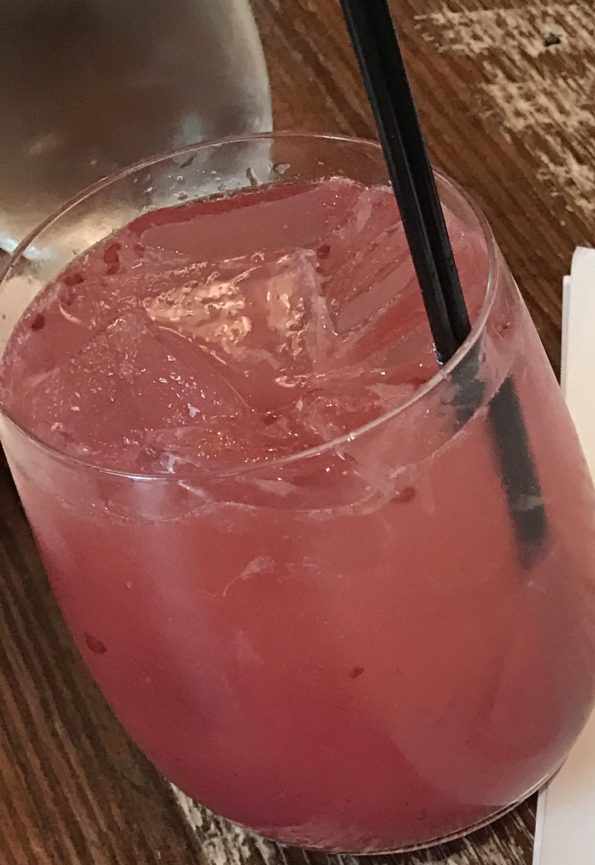 The hubby & I perused the menu and I started with a fruity mocktail.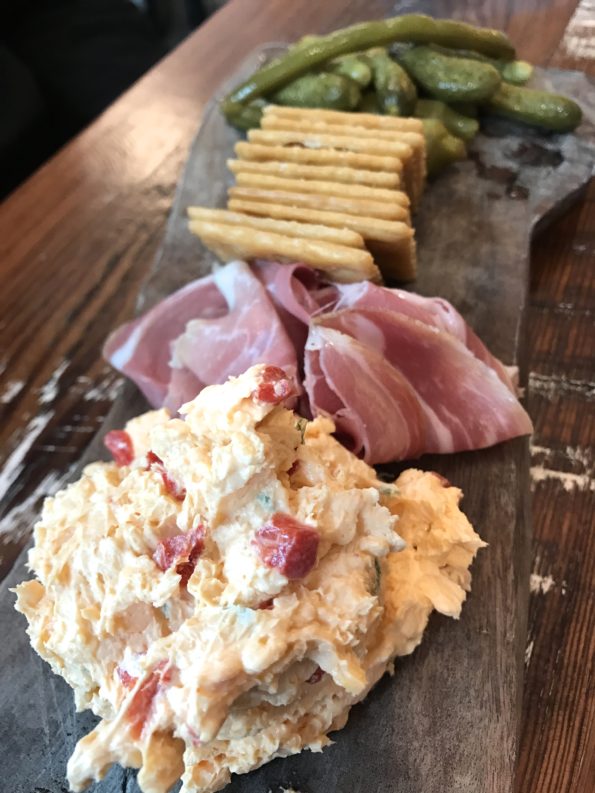 Our appetizer was from the snacks section, Pimento Cheese, Shaved Country Ham, Crackers and Pickles. The pimento cheese was delicious with the housemade crackers. The crackers were buttery with a crispy without being hard. With thin slices of ham and pickles. A great shareable snack.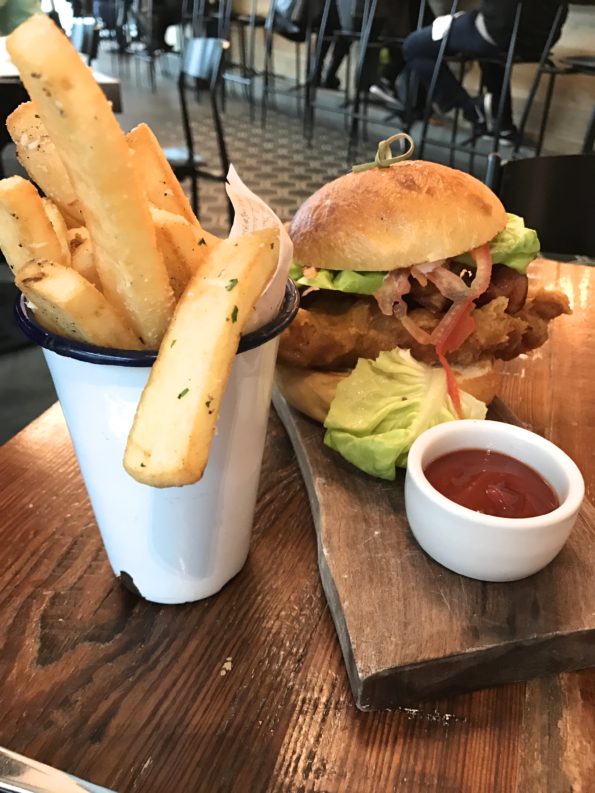 The hubby ordered the Crispy Fried Sheepshead Sandwich. The sandwich was a fried sheepshead that was seasoned and fried perfectly. Topped with bacon, lettuce, tomatoes and a delicious malt aioli. The sandwich was delicious! Served with homemade thick cut fries and ketchup.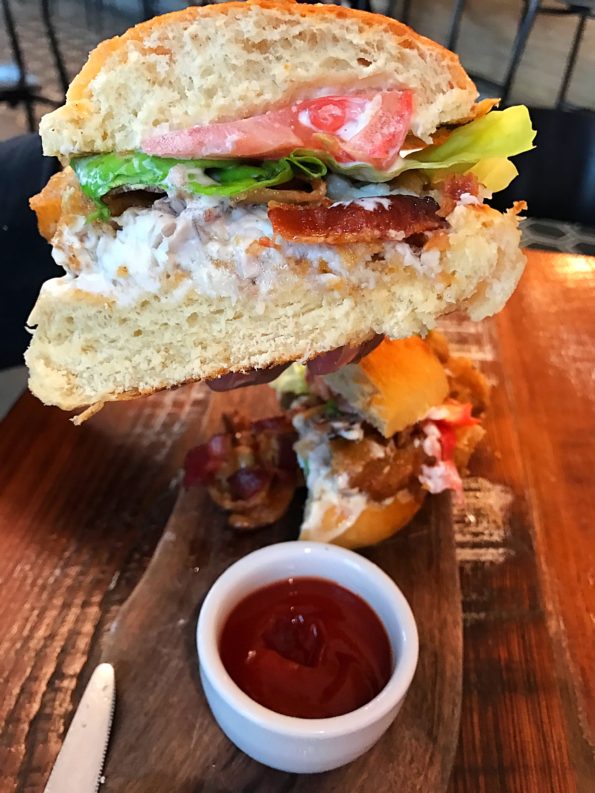 The presentation of the sandwich was spot on. A really good sandwich. I had never eaten sheepshead, before it was superb!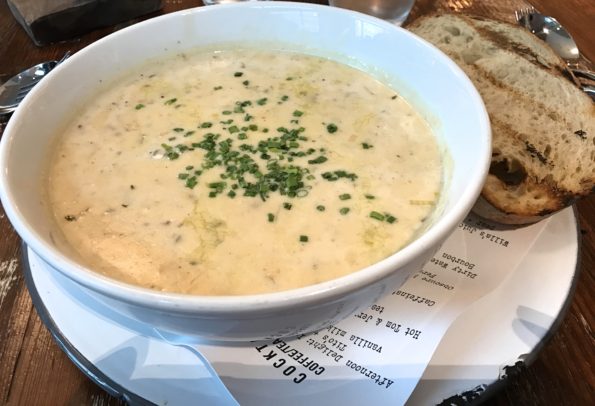 I ordered the Gulf Oyster Chowder with Bacon & Potato. The soup was so flavorful. I could have ordered another bowl. The oysters were cooked nicely. The chowder was smooth with the bacon and potato. Garnished with chives and served with a toasted bread. Incredible!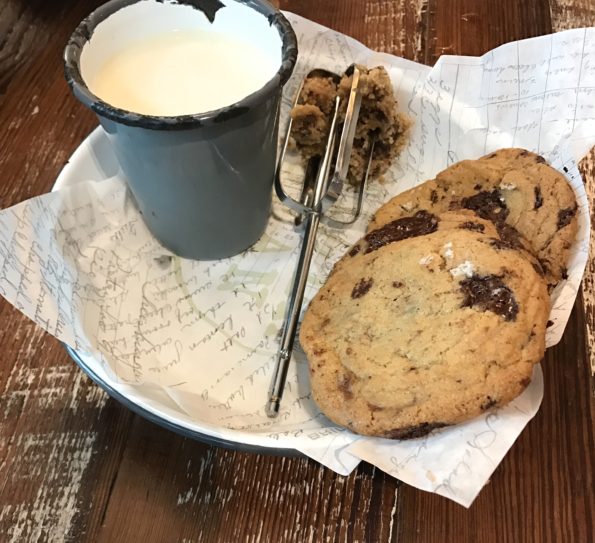 We left a little room for dessert so we tried the Salted Chocolate Chip Cookie dough with vanilla infused milk. I loved the way the dessert was presented. The cookies and milk were delicious.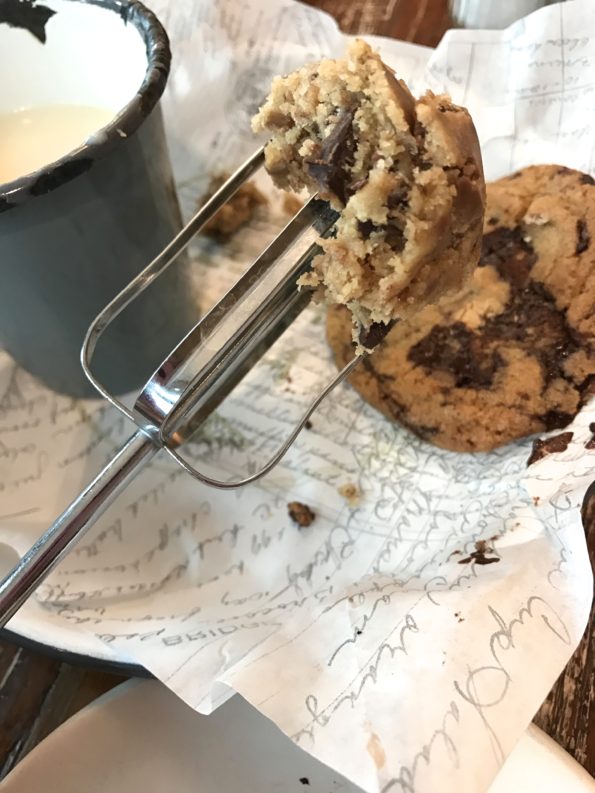 A sweet finish to a incredibly delicious lunch.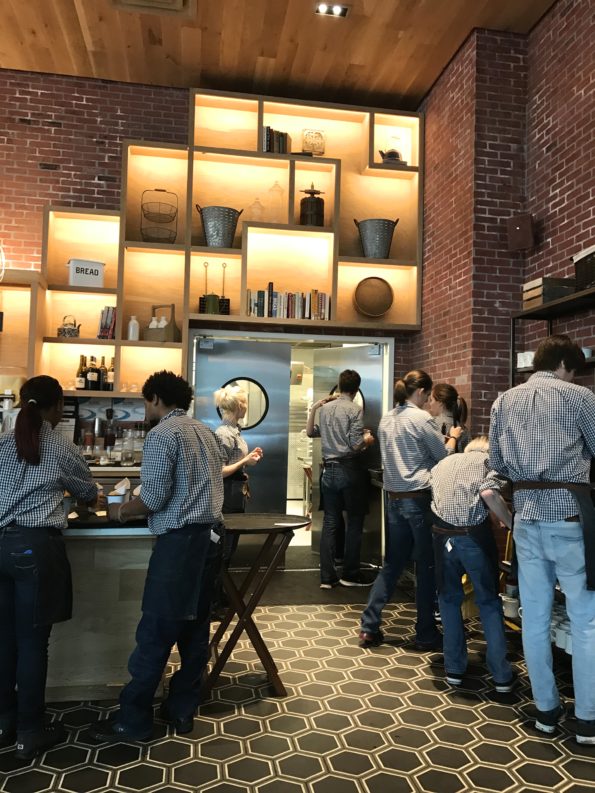 Willa Jean had been on my must try list for months. Finally getting a chance to try their incredible food was a pleasure. The food did not disappoint. We can't wait to go back to try more of what Willa Jean has to offer.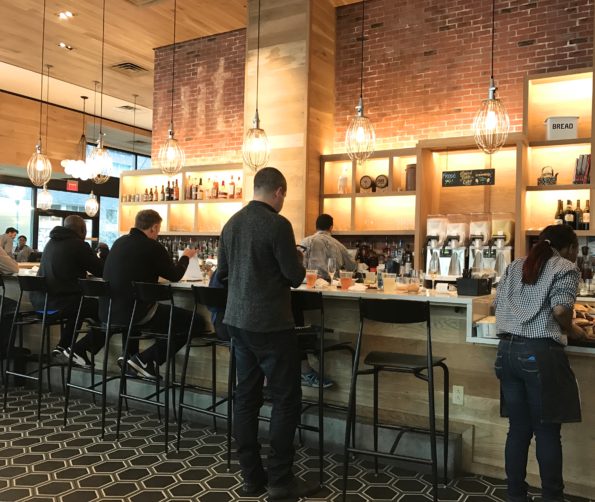 Willa Jean is located at 611 O'Keefe Avenue | New Orleans, Louisiana 70113. The Hours of operation are Monday – Friday, Breakfast 7:00 a.m. – 10:30 a.m., Lunch 10:30 a.m. – 5:00 p.m. and Dinner 5:00 p.m. –  close, Saturday – Sunday 7:00 a.m. – 4:00 p.m. and Dinner 4:00 p.m. – close.
[bloglovin_button]