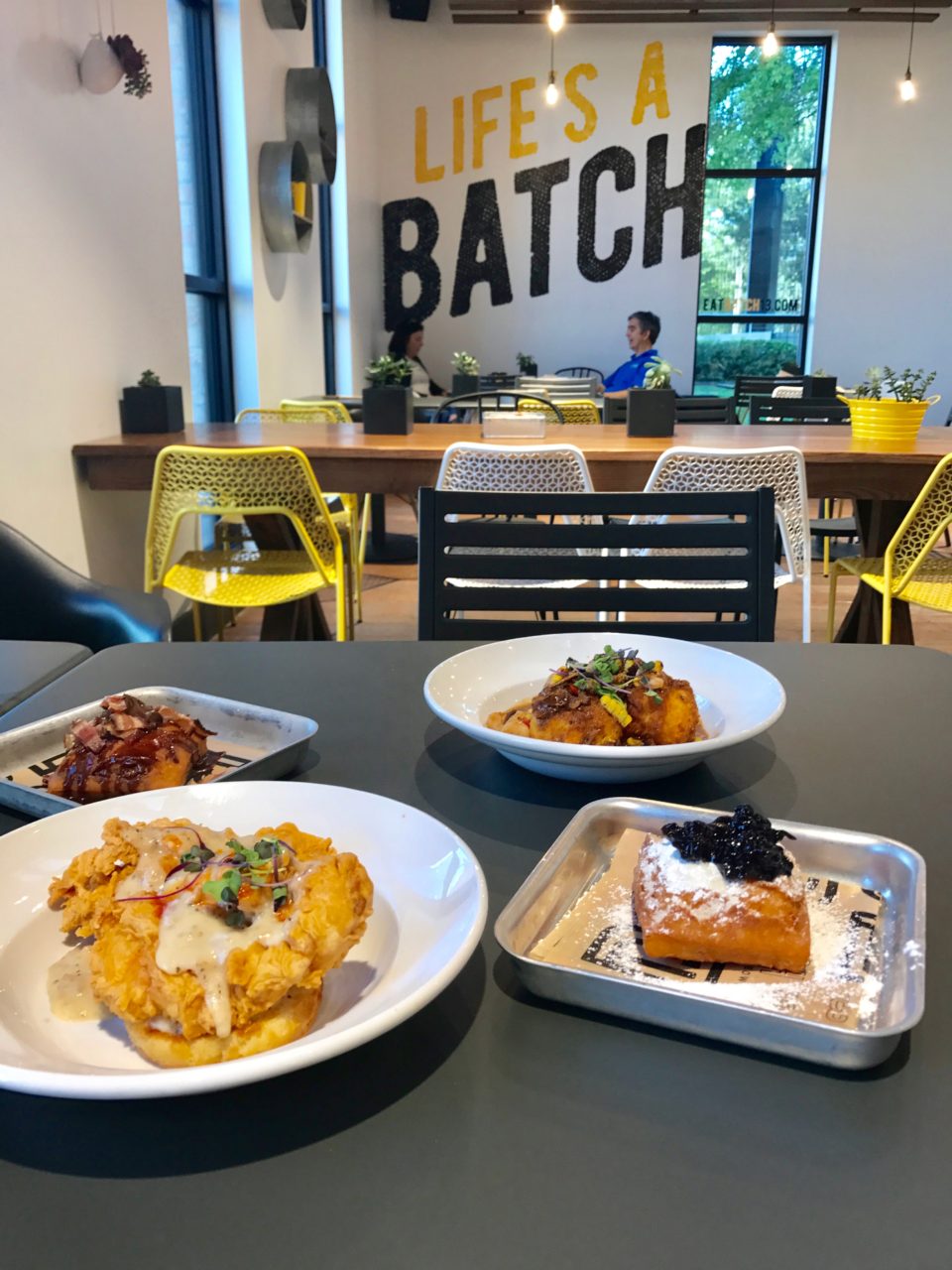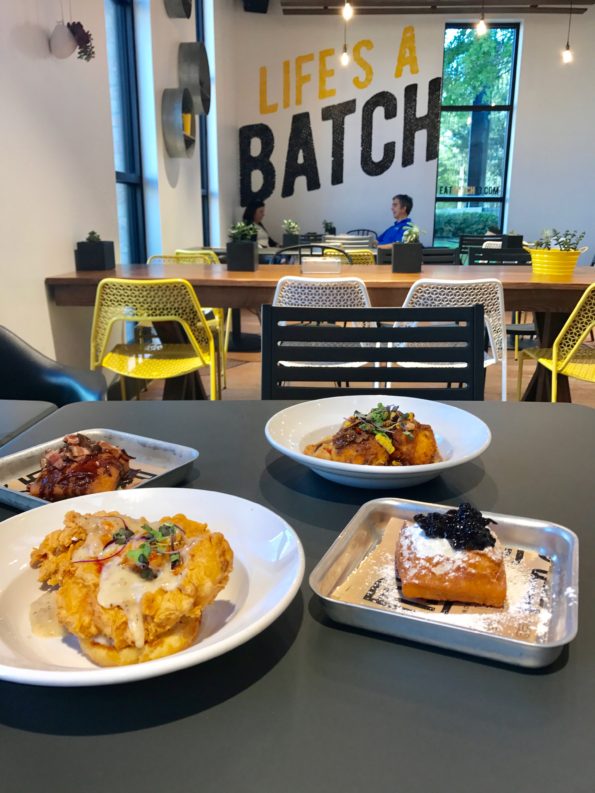 My husband and I stopped in Baton Rouge a few weeks ago to have breakfast and we decide on Batch 13.  Batch 13 is more than a fast casual restaurant that serves Biscuits, Bonuts and Bowls.  A menu offering both sweet and savory items.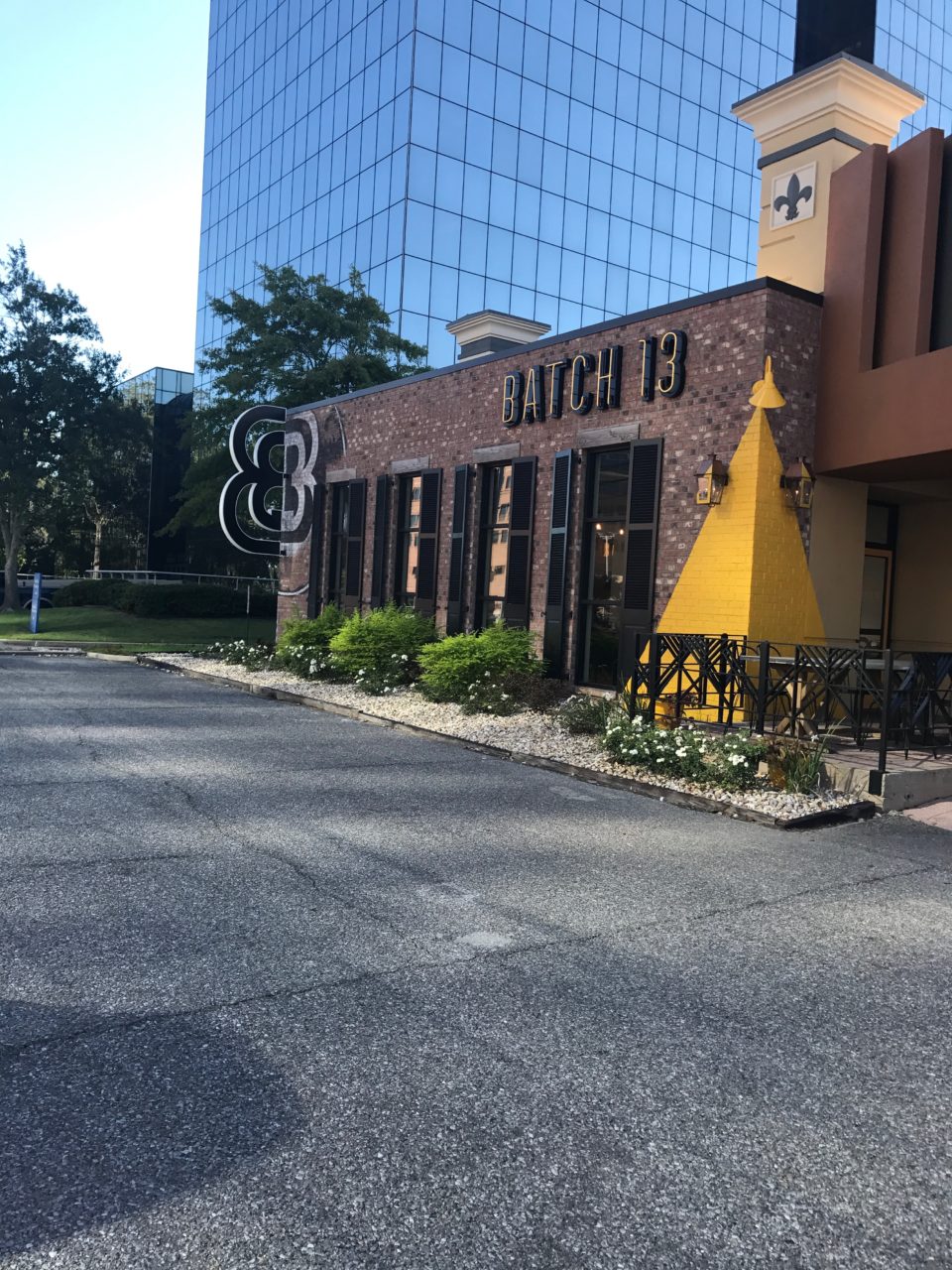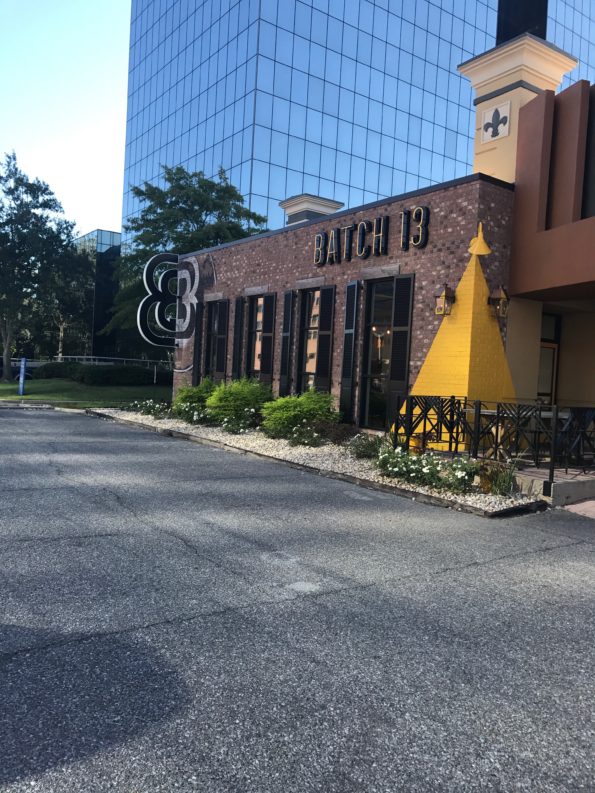 As we approached the restaurant, I loved the bright yellow accent color.  At the time we walked into the restaurant was semi-busy.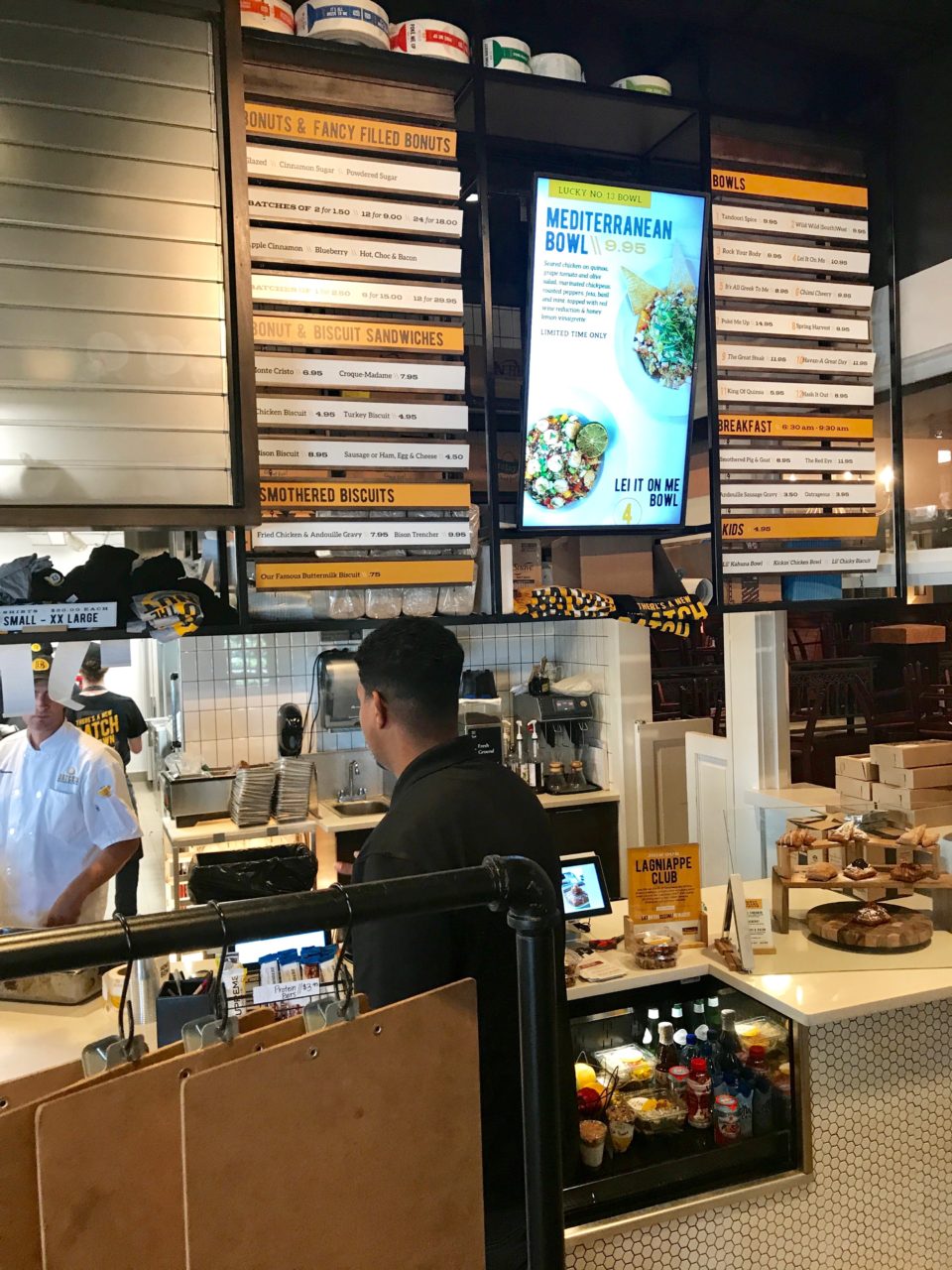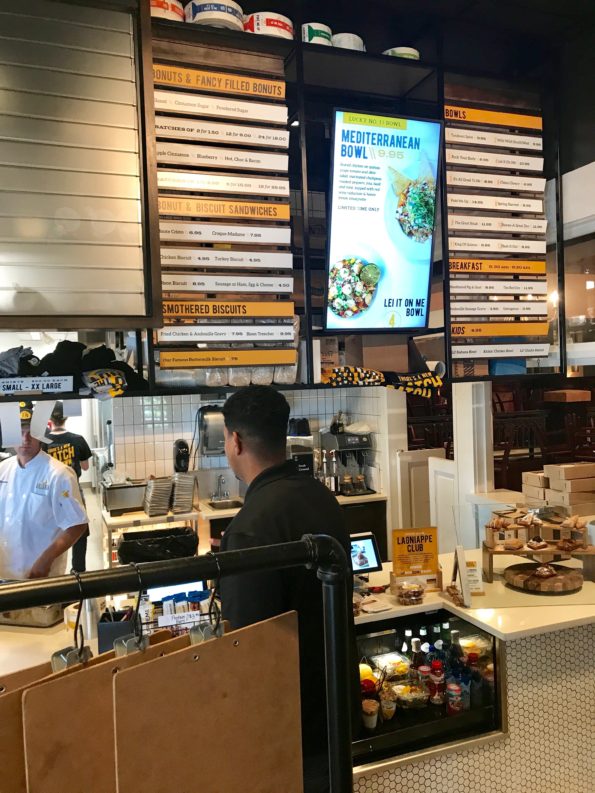 The menu was listed near the register or on a clipboard.  Prior to arriving, we skimmed the menu and had already decided what we were going to order.
I loved the black, white and yellow color pallet. The decor really popped. The area we sat in was bright and wide opened.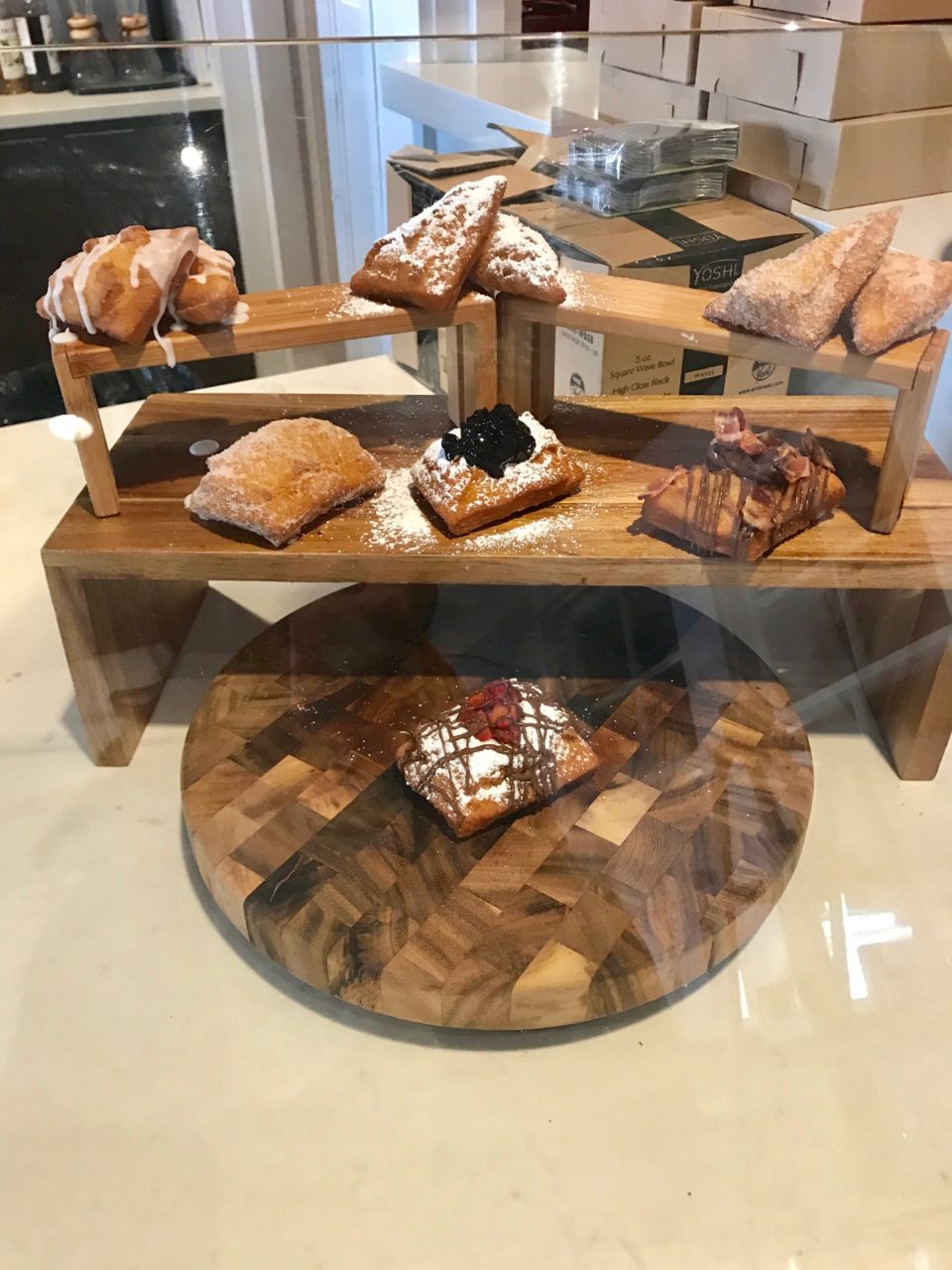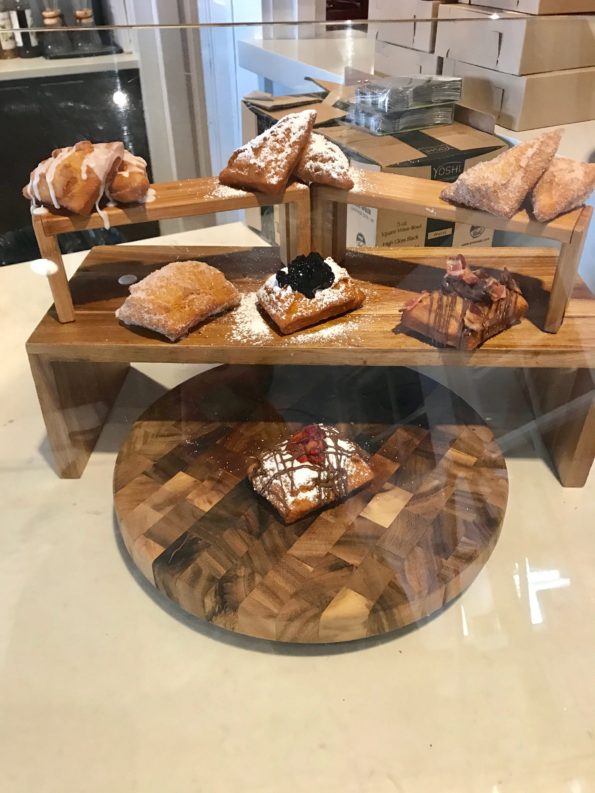 One item that we knew we definitely wanted was a Bonut. A bonut is a biscuit/donut all in one. The Bonut's looked amazing.  After we paid, I walked around the restaurant and began taking pics.
I immediately noticed that there was a glass window where you can see your Bonuts being made.  Of course, I walked near there to see what was happening in the area.  I could see the guy preparing bonuts.  This was definitely one of the things that I loved about Batch 13 was the setup. You can see your food being prepared.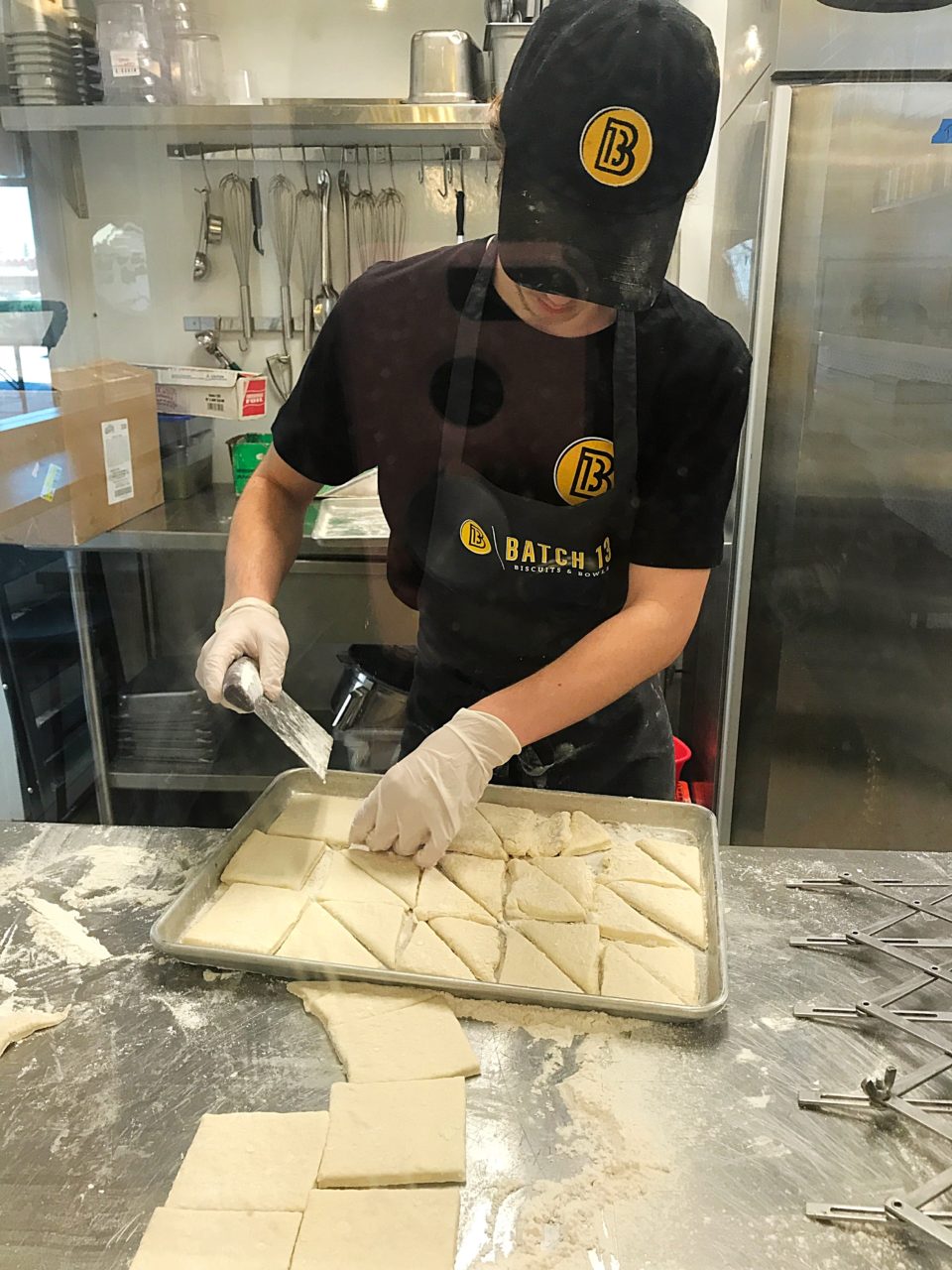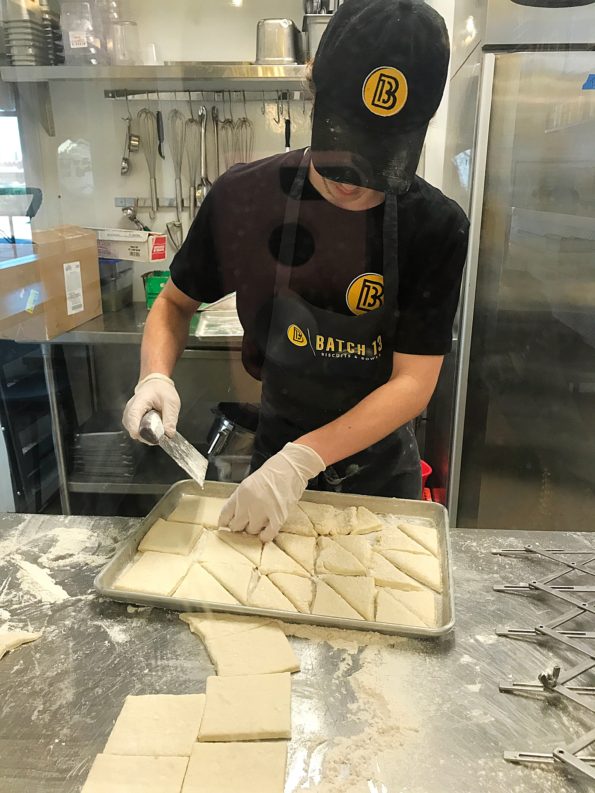 We were seated and waited for our food.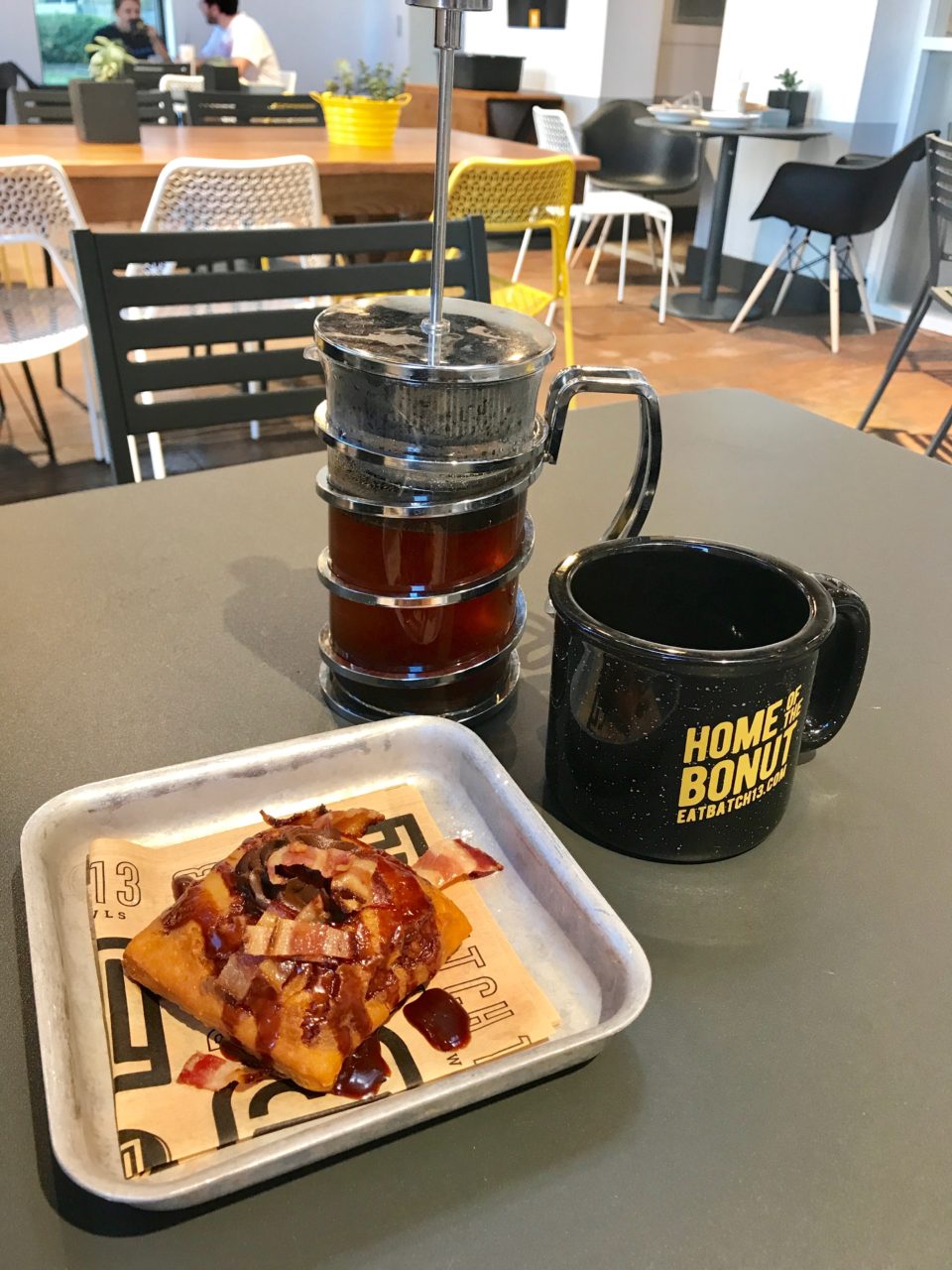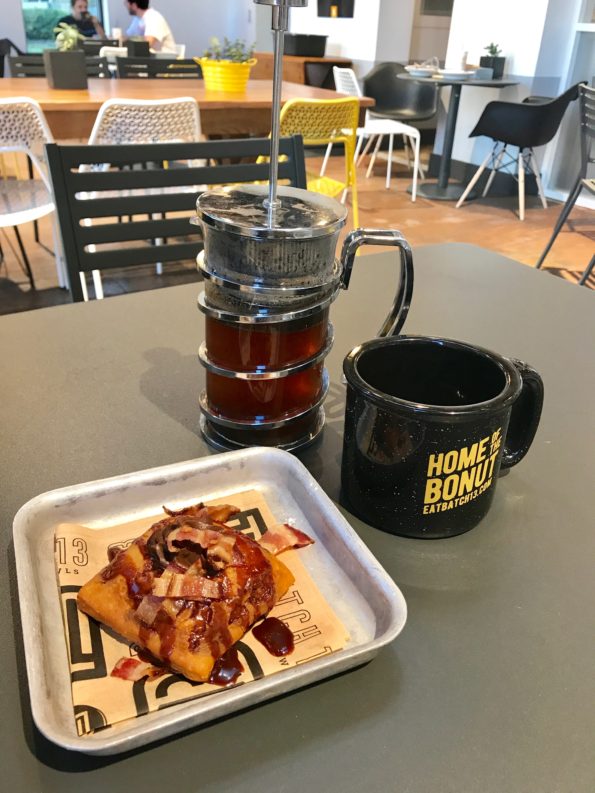 I ordered coffee as well, so I was going to enjoy my coffee while we waited for our food. Unfortunately my coffee didn't arrive until the food was bought to the table. The wait was a bit long for the food, but visually it appeared that we wouldn't be disappointed.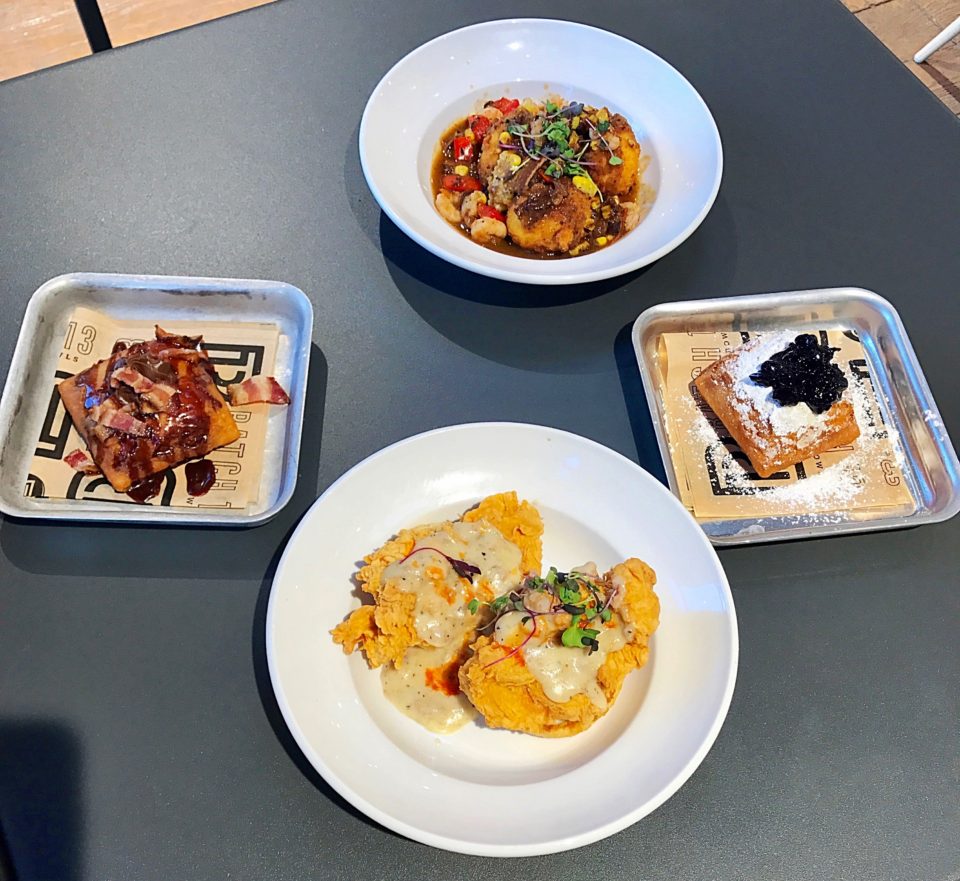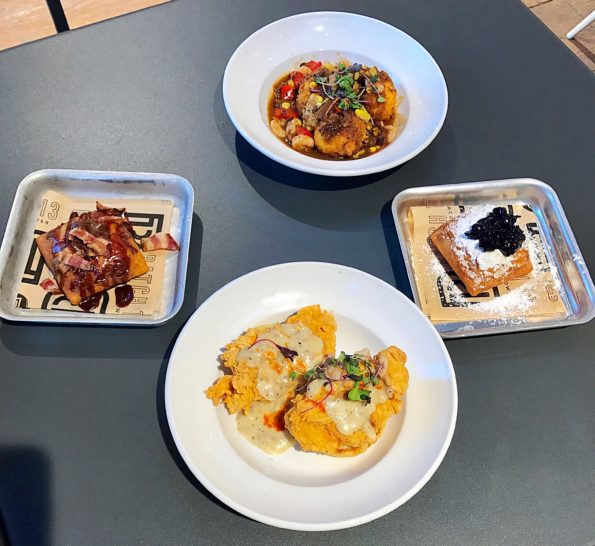 The dishes looked amazing!  We couldn't wait to dive in.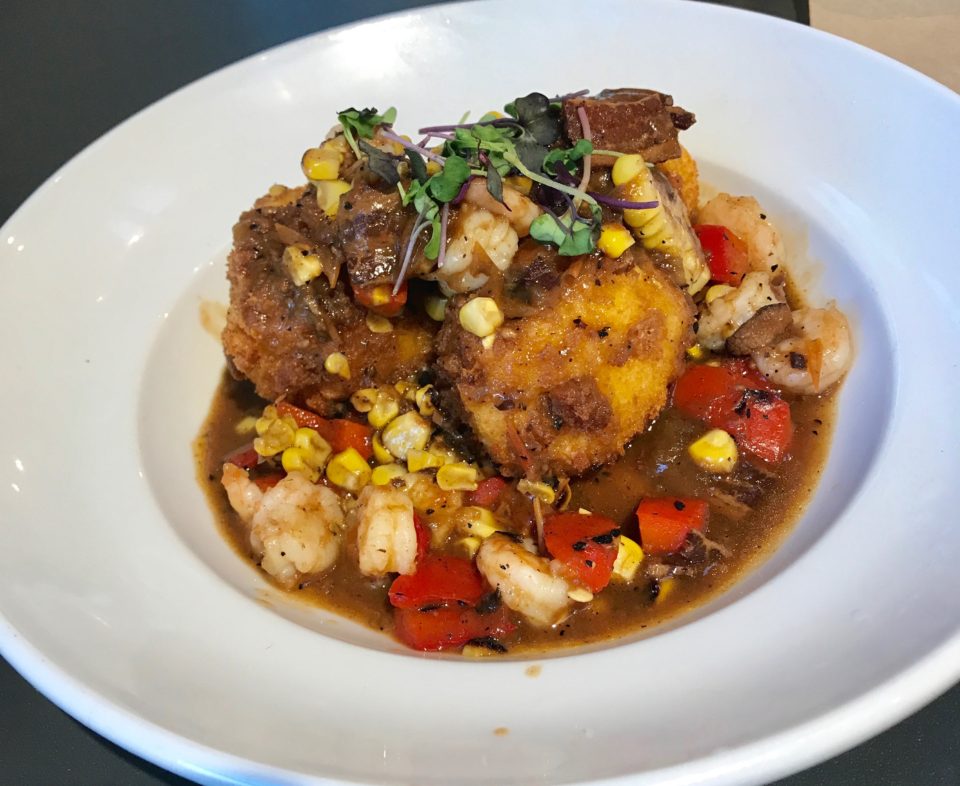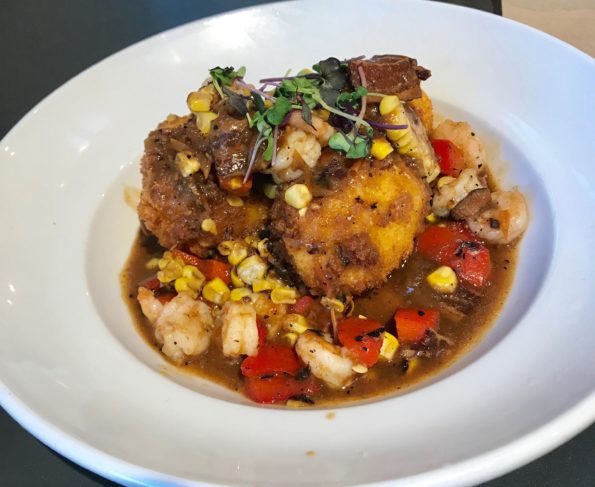 My husband ordered the Shrimp & Grits Bowlettes. The dish included boiled shrimp, roasted red peppers and corn with red-eye bacon gravy on top of a goat cheese spread and fried biscuit-crusted grit bowlettes.
A really nice spin on your traditional shrimp and grits. The dish was beautifully presented. Not at all what we thought it would look like. The flavors in this dish were superb. Spicy, creamy and well seasoned. The biscuit crusted shrimp balls were incredibly delicious. The goat cheese add a nice twist. There was nothing about the dish I would change.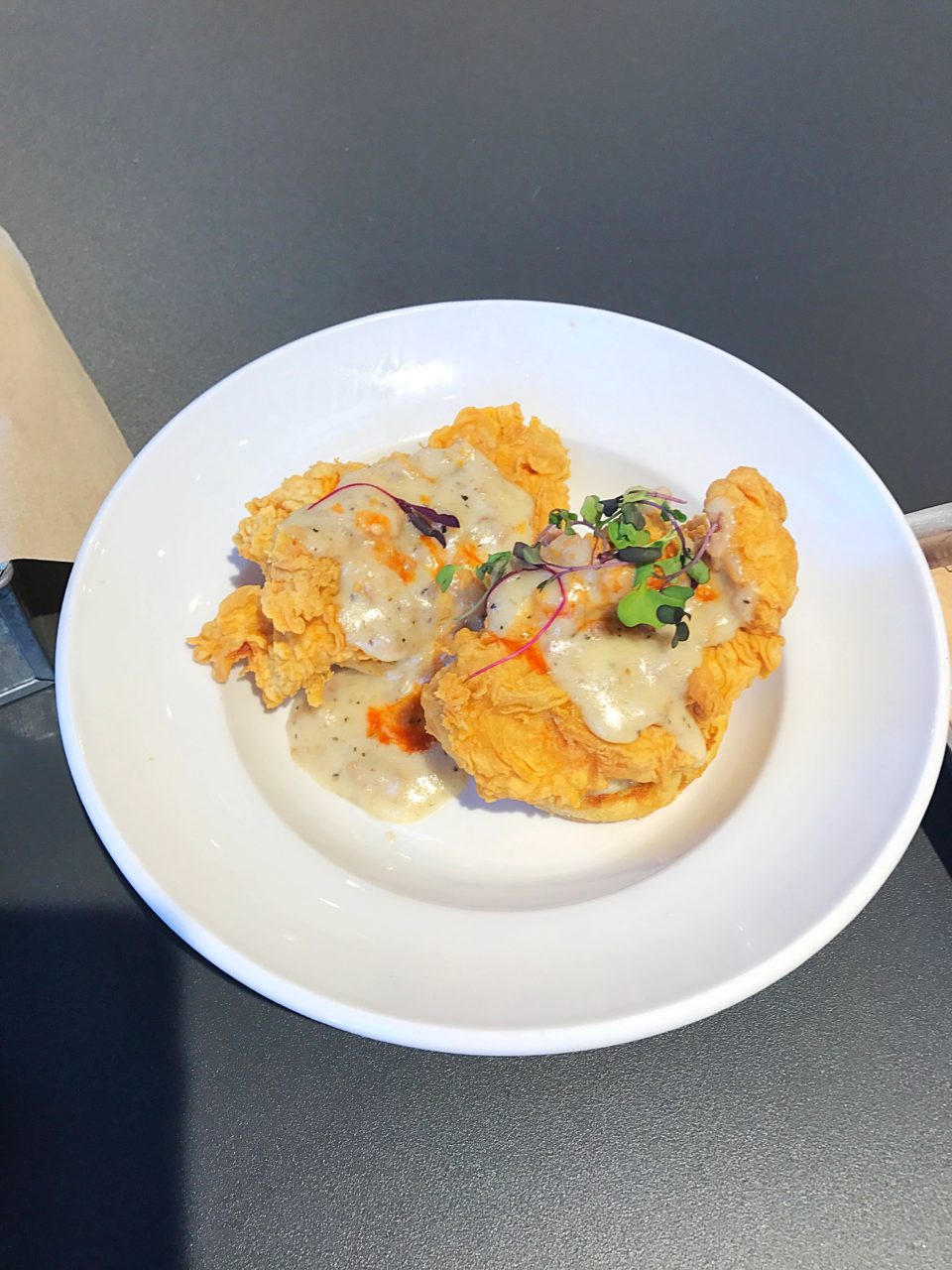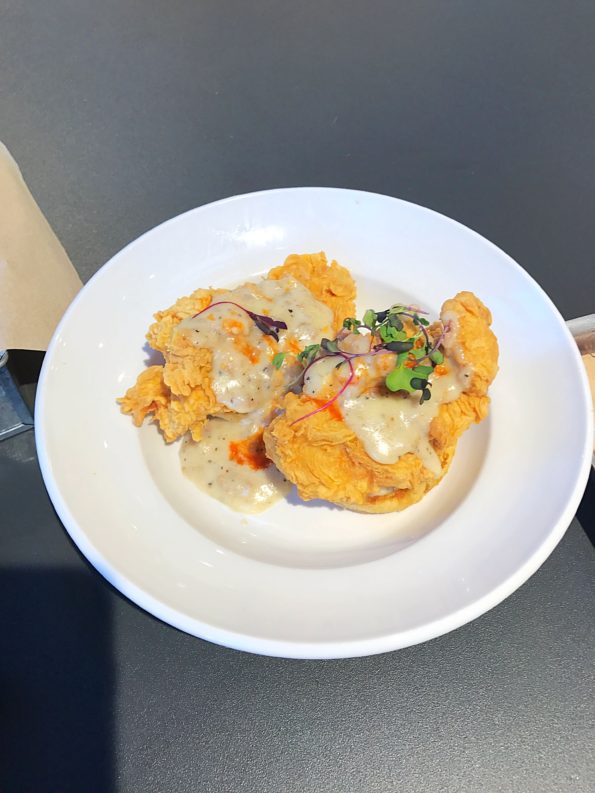 I ordered the Spicy Fried chicken with andouille gravy.  Toasted buttermilk Biscuit with Andouille sausage gravy, fried marinated chicken and Copeland's hot sauce on top. Oh my goodness! This dish was delicious!
The fried chicken was perfectly fried, golden brown. The andouille sausage gravy was amazing on top with the buttermilk biscuit. This dish did not disappoint!  My mouth is watering just thinking about it.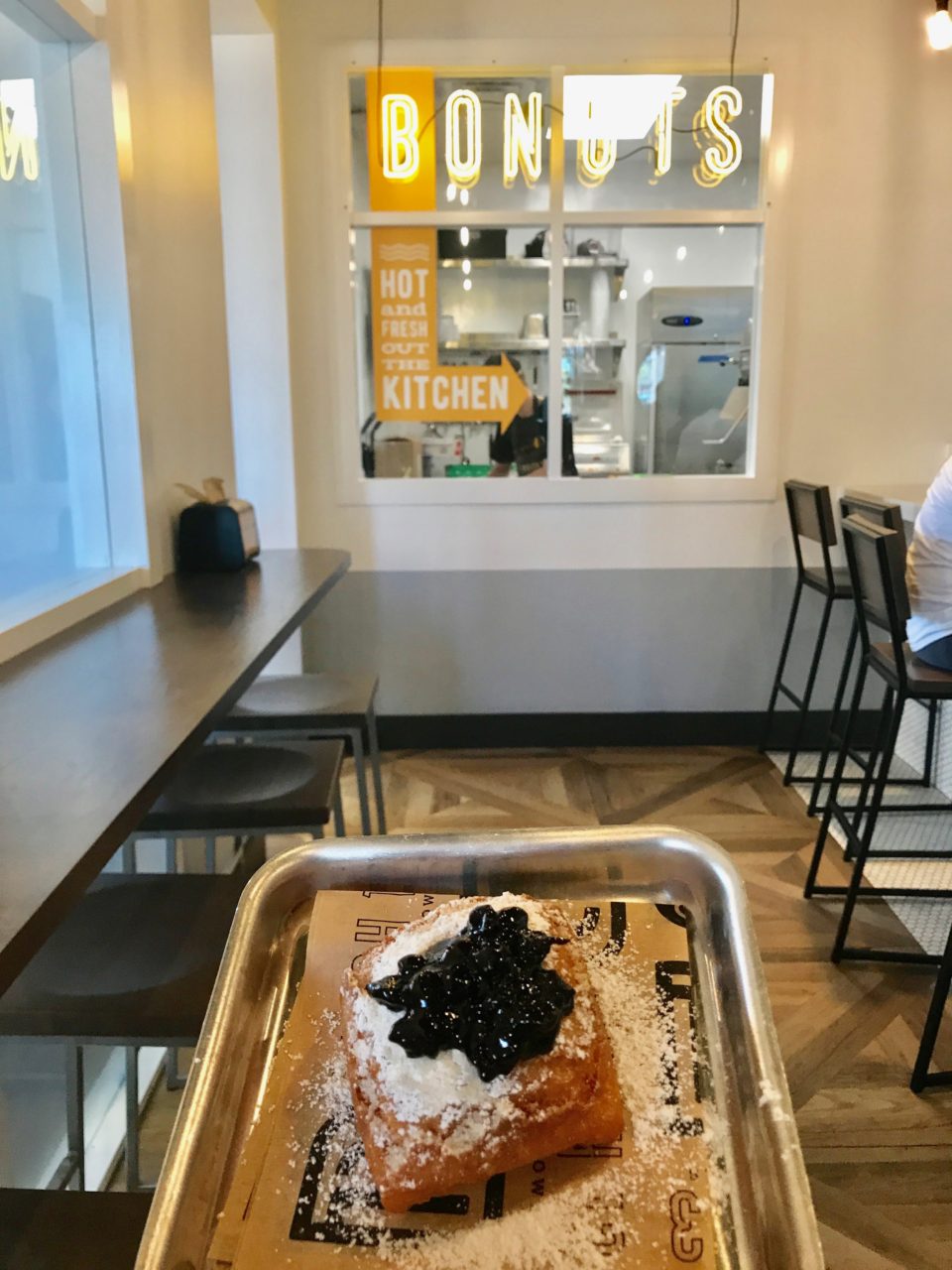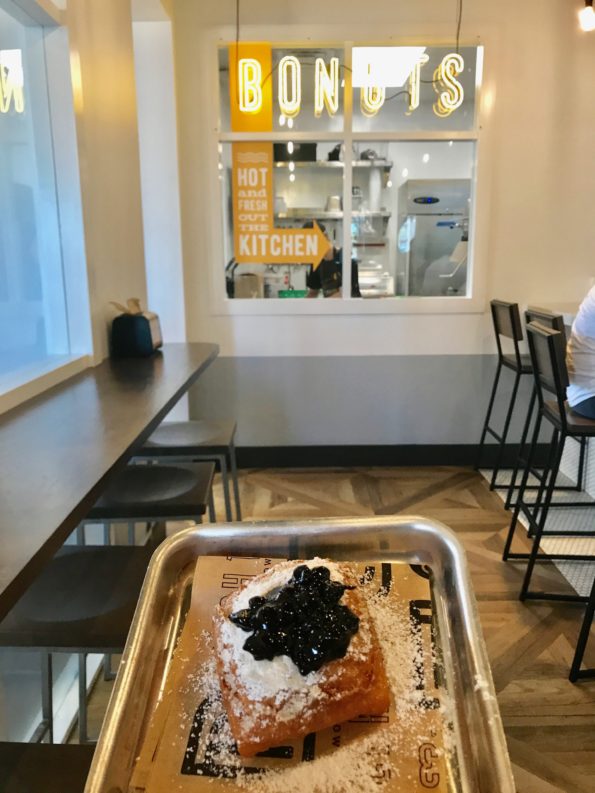 We also decided to try a few Bonuts. WOW! I want another one right now.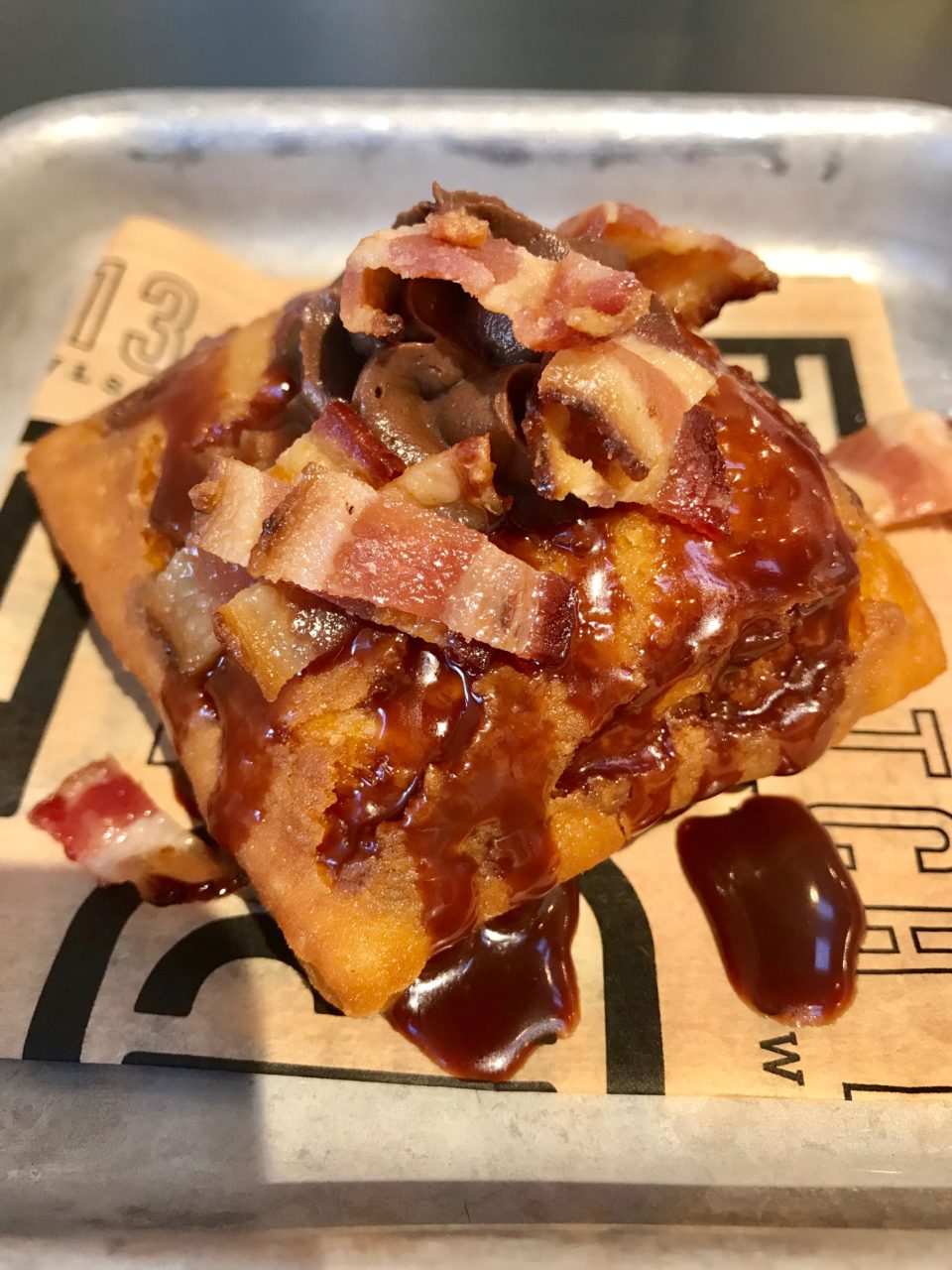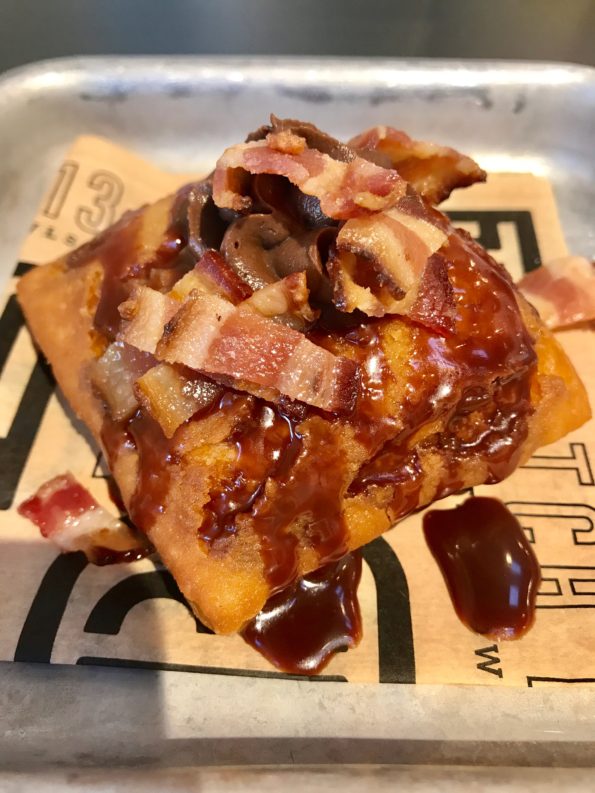 I ordered the Hot, Choc & Bacon Bonut. The bonut included a Chocolate chipotle custard, with chocolate drizzle and finished with diced applewood smoked bacon. Incredible! The spice, the chocolate and the savoriness of the bacon worked extremely well together.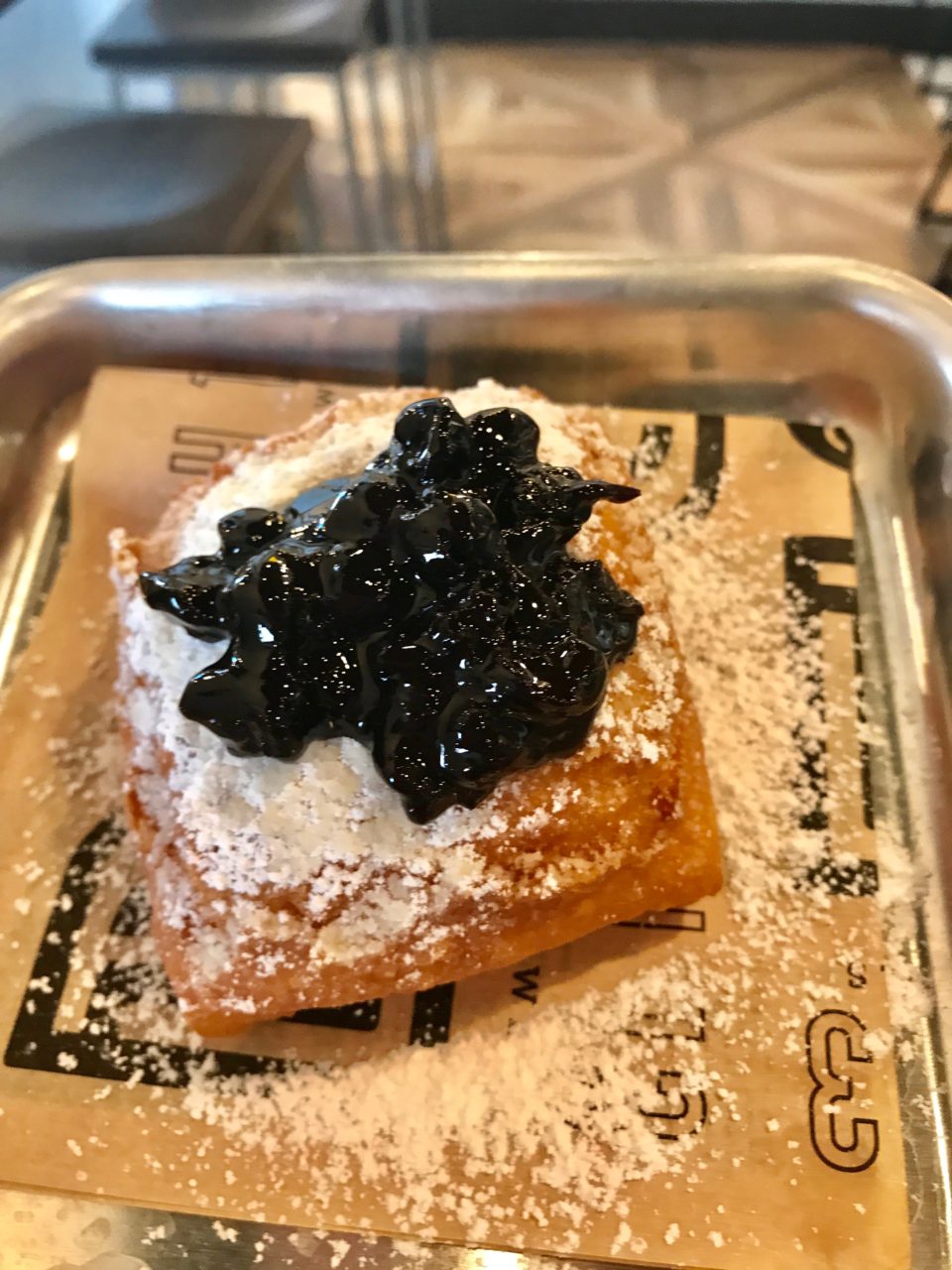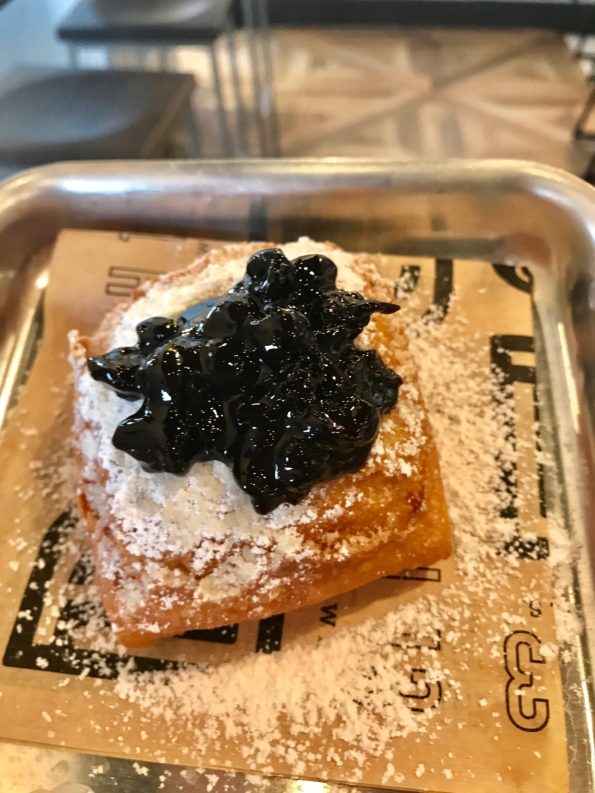 My husband ordered the Blueberry Bonut. A blueberry compote bonut finished with powdered sugar. I love fruit and this one was superb! A sweet finish to an awesome breakfast.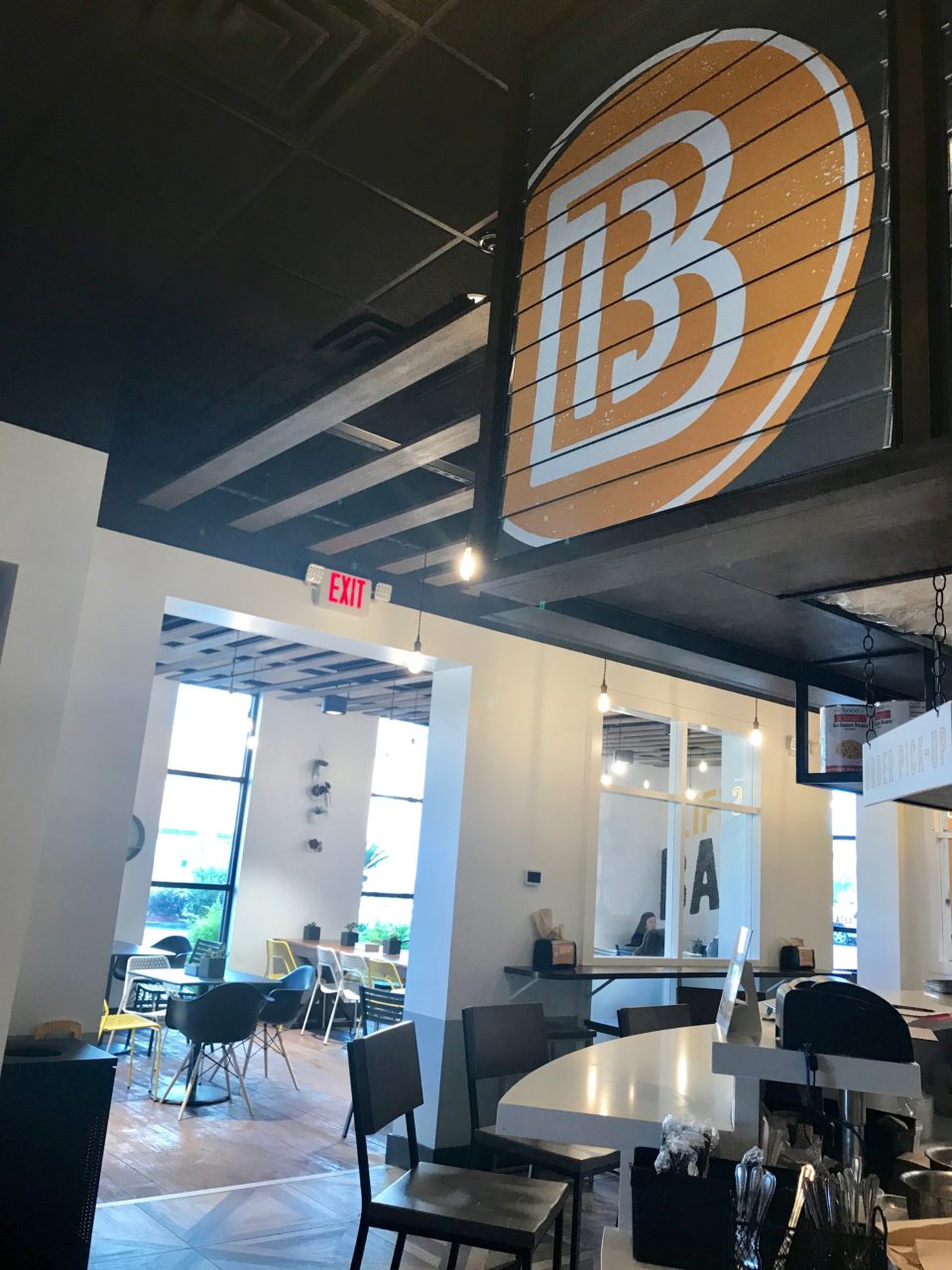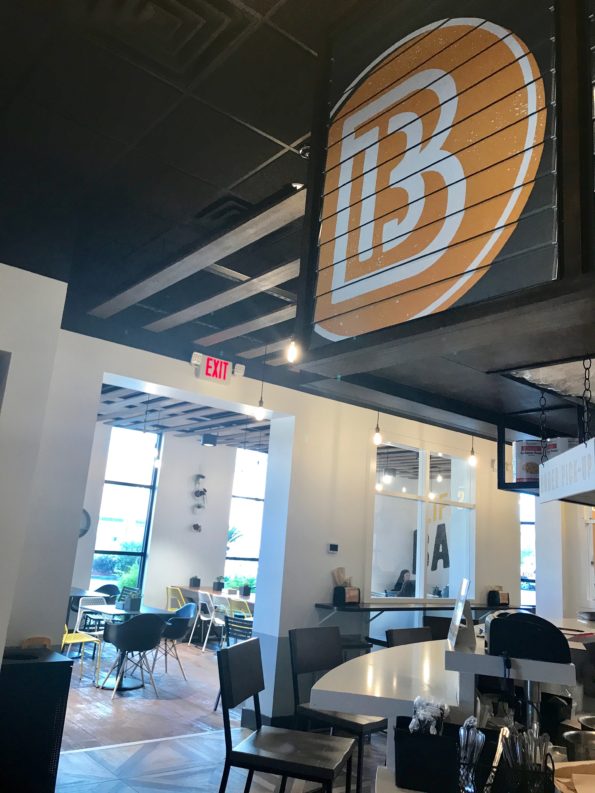 The atmosphere was really nice.  Overall a really good dining experience. The food was well seasoned, served hot and absolutely satisfying.  My only complaint was that I didn't receive my coffee before the food arrived.  But the guy did apologize for the long wait. We will definitely go back again in the future. The food surpassed our expectations.
Batch 13 is located at 4957 Essen Lane, Baton Rouge, LA 70809. The hours of operation are 6:00 a.m. – 2:00 p.m. daily.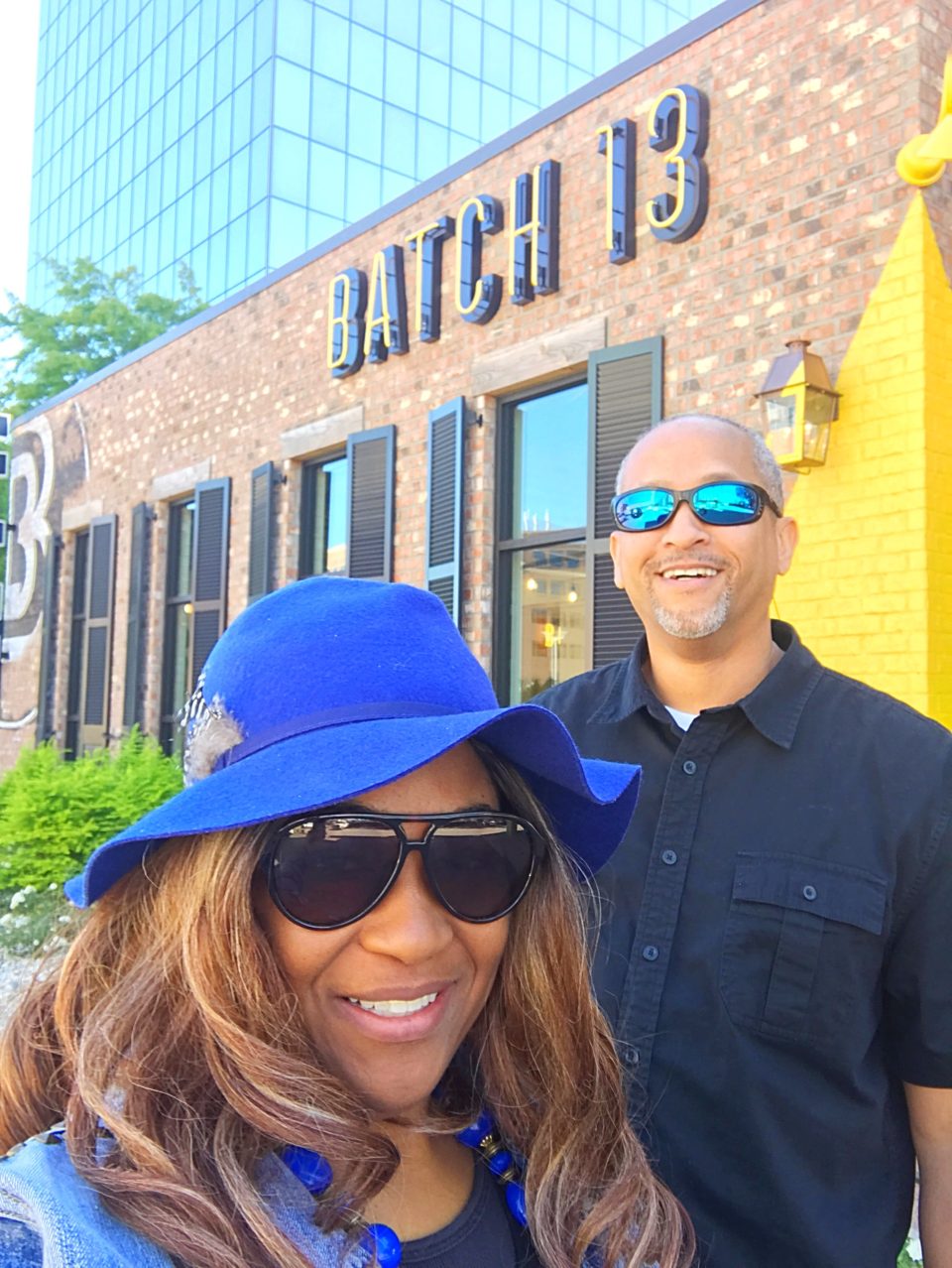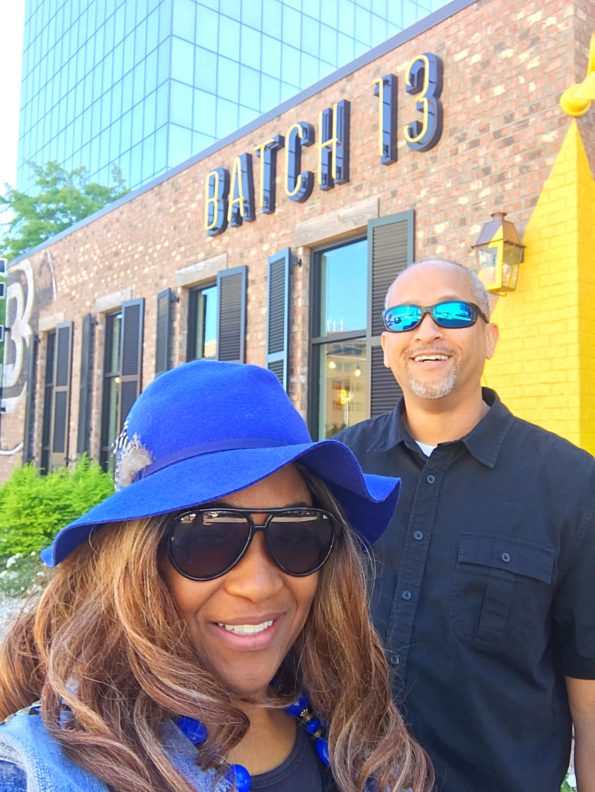 You owe it to yourself to go and try Batch 13. I promise you won't be disappointed. Be sure to tell them that Da'Stylish Foodie sent you!