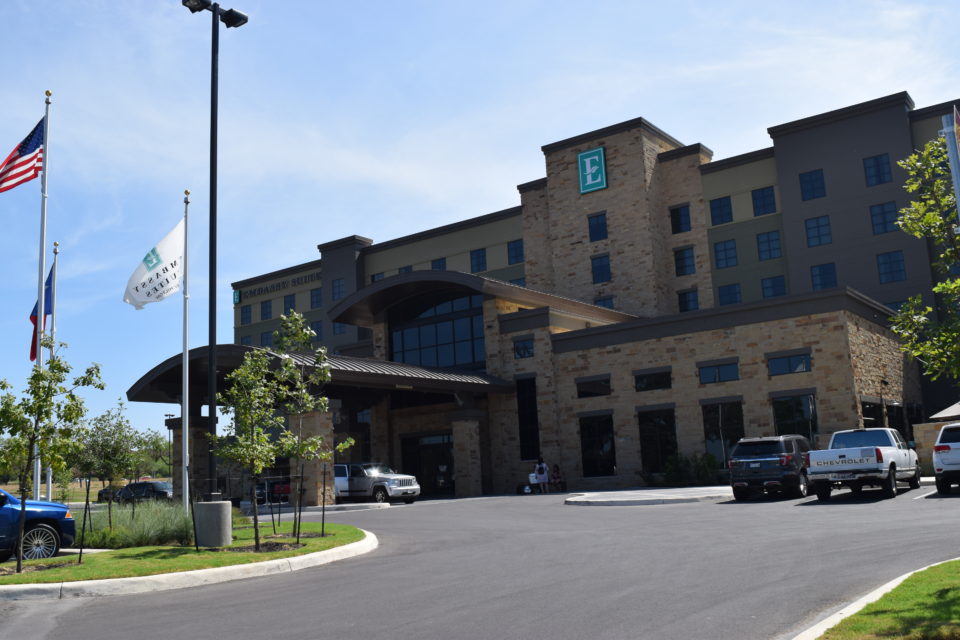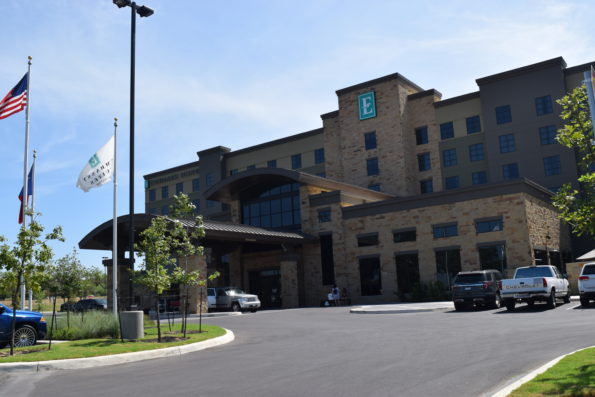 Travel is one of our favorite things to do and a comfortable, modern, stylish hotel is a must for me. We have certain criteria that we look for when choosing a hotel.
During one of our recent travels we stayed at a brand new hotel. The hotel was Embassy Suites by Hilton San Antonio Brooks Hotel & Spa.
At the time of our stay, the hotel had only been opened for a few weeks.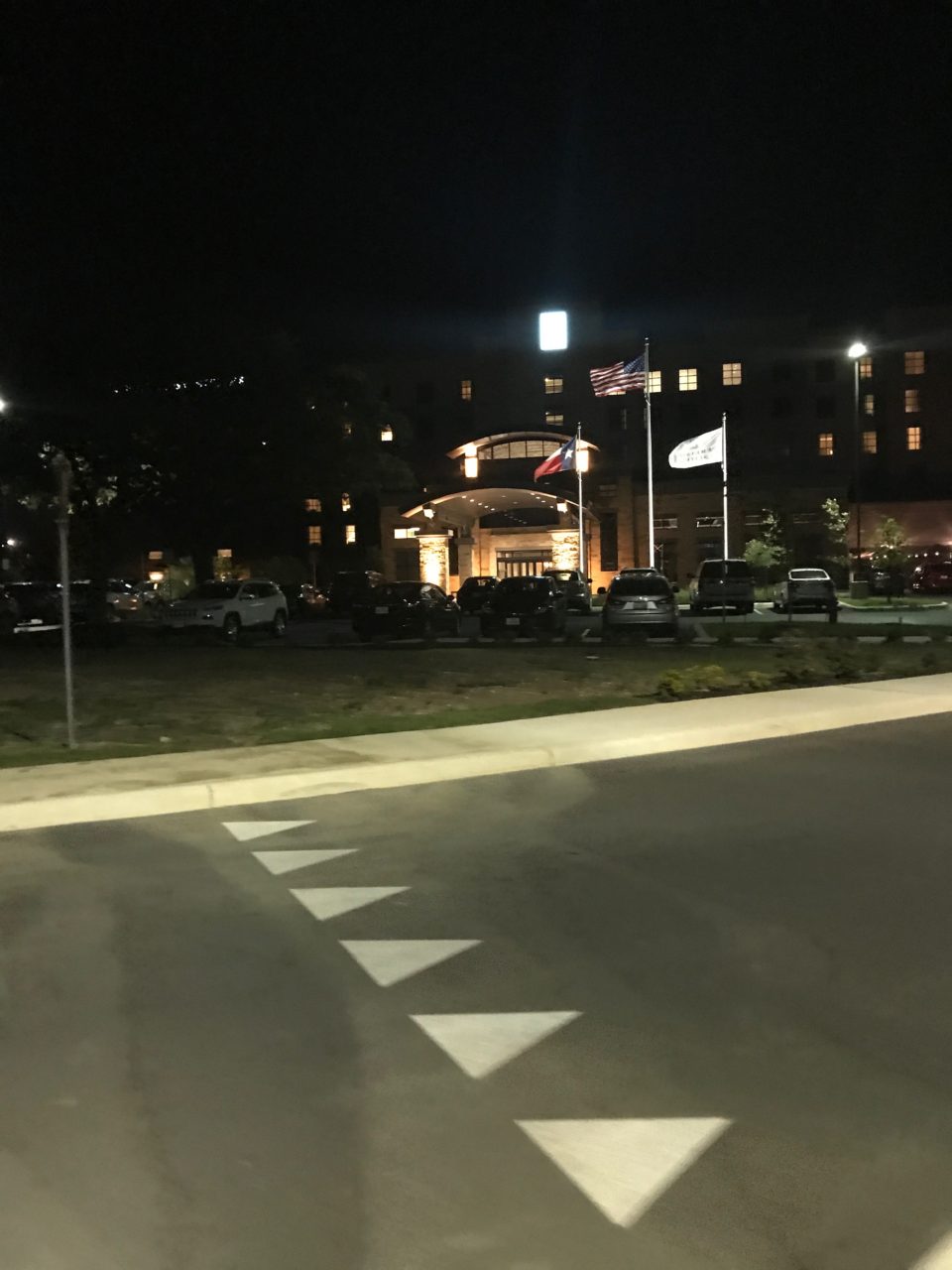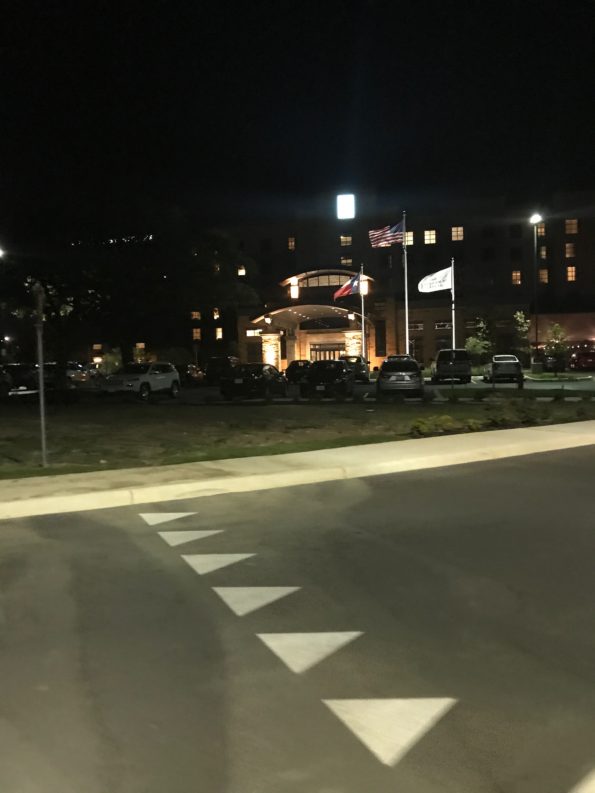 As we drove up to the Hotel, I loved the Brick exterior with the beautiful landscaped property, plenty of parking and a lovely waterfall outside. We arrived at night so this picture doesn't do the exterior any justice.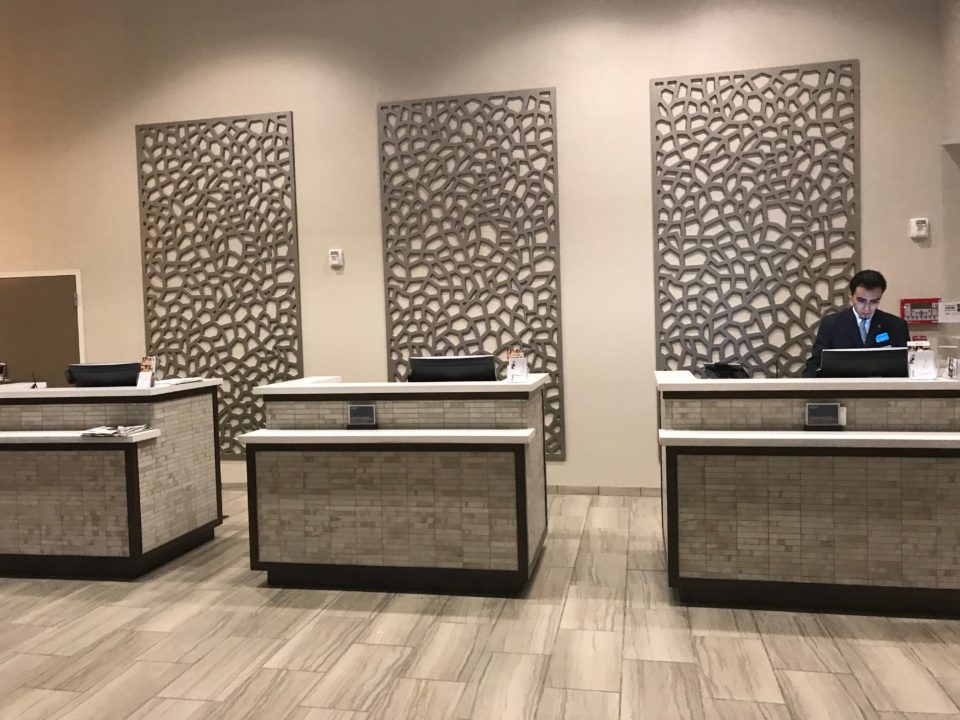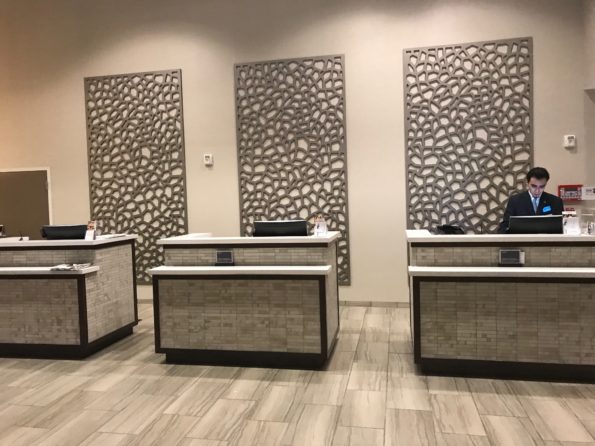 My husband checked us in and we quickly unloaded.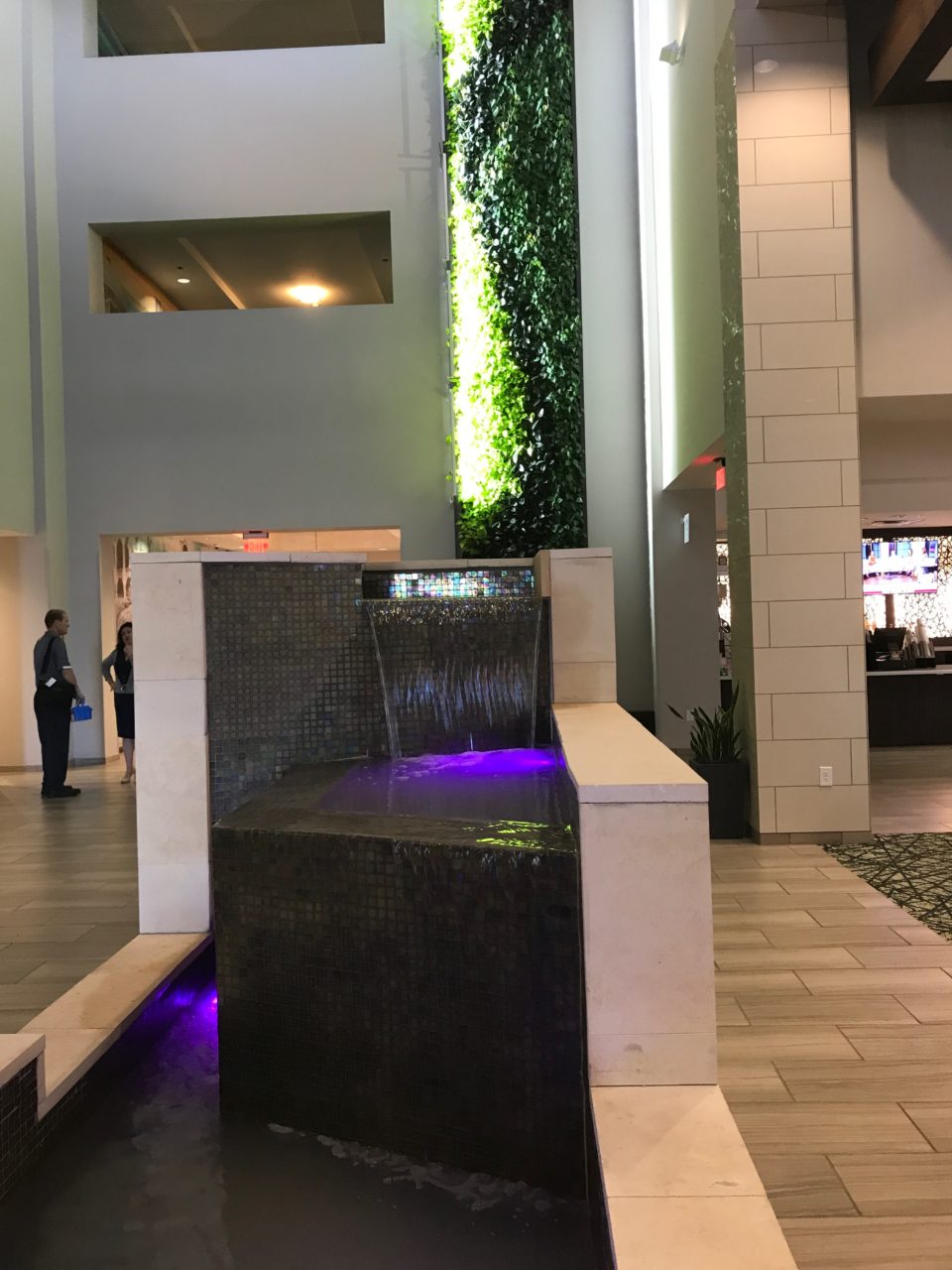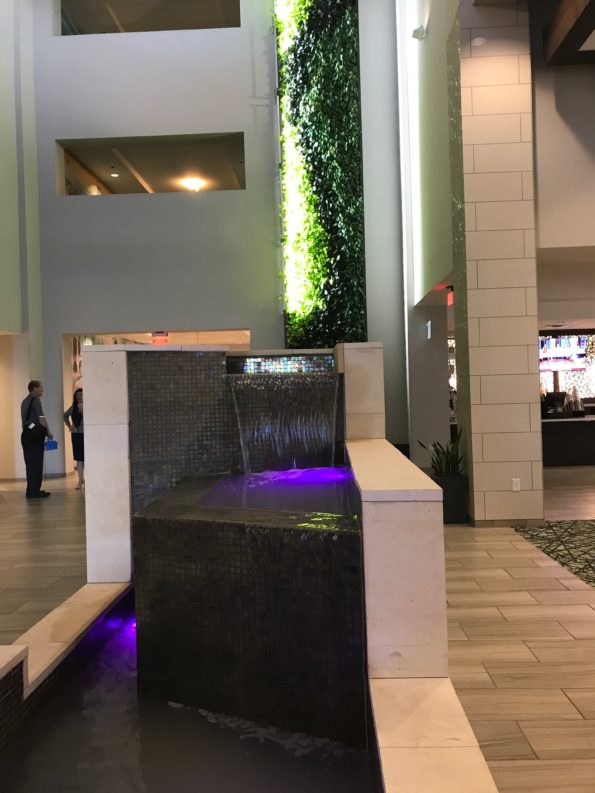 The entrance of the hotel was really nice.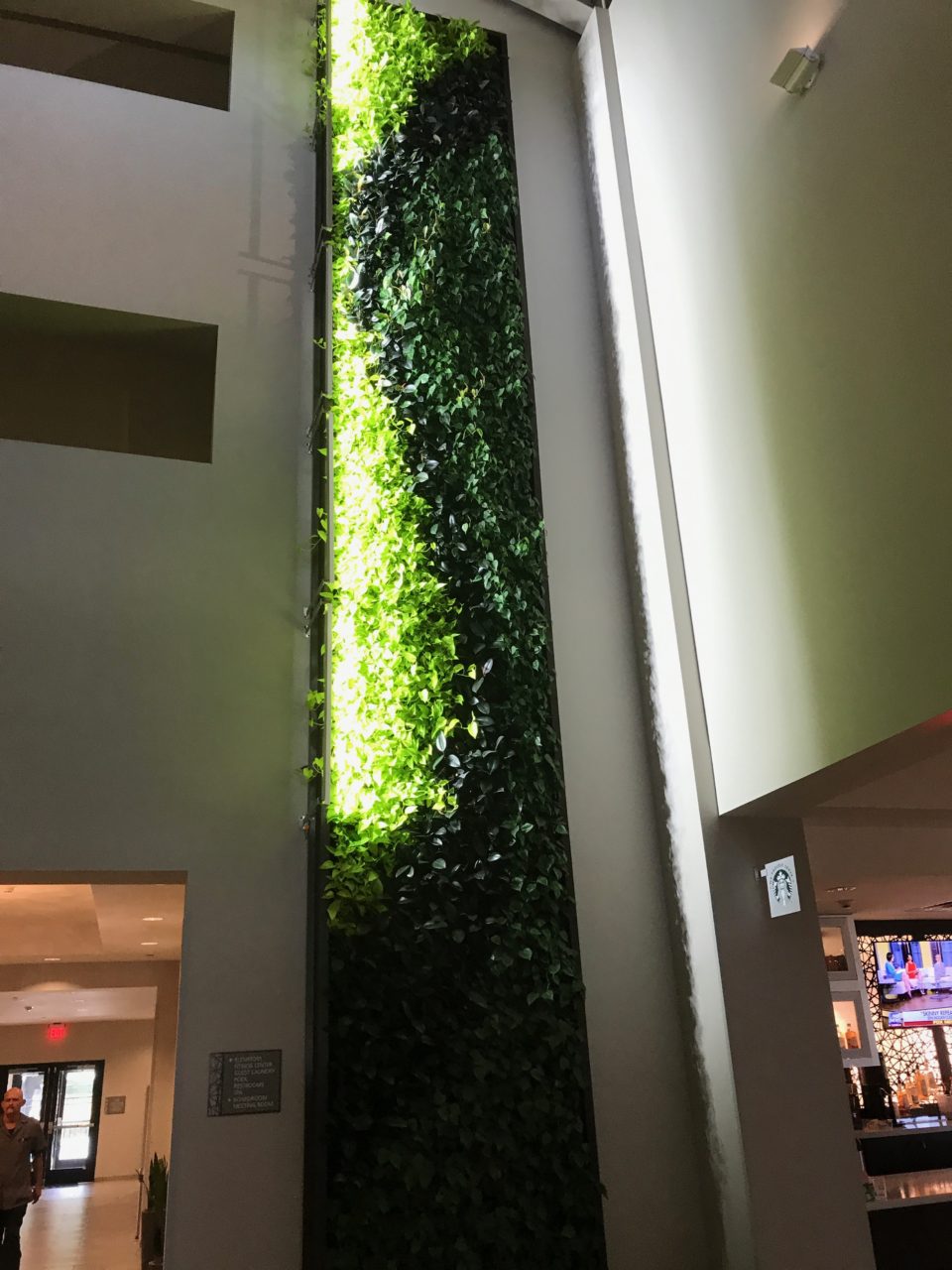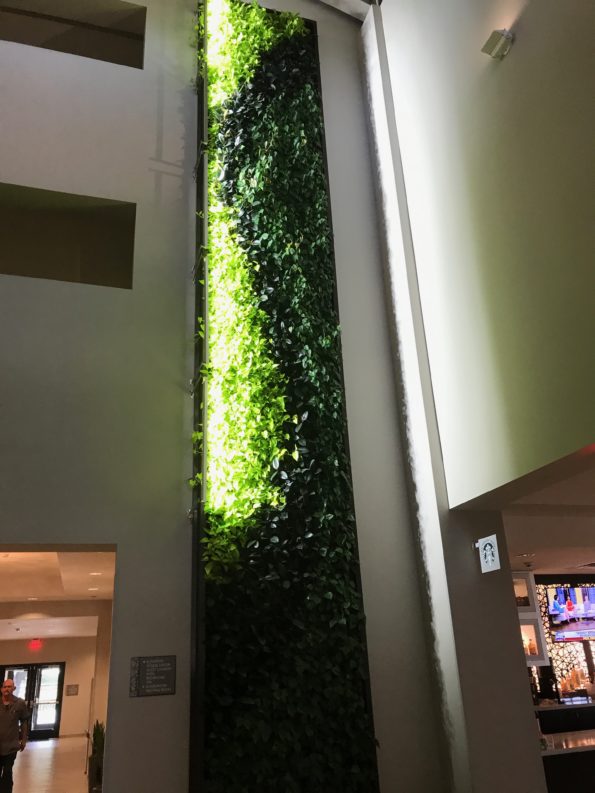 There were water features, greenery and an upscale decor in the lobby area.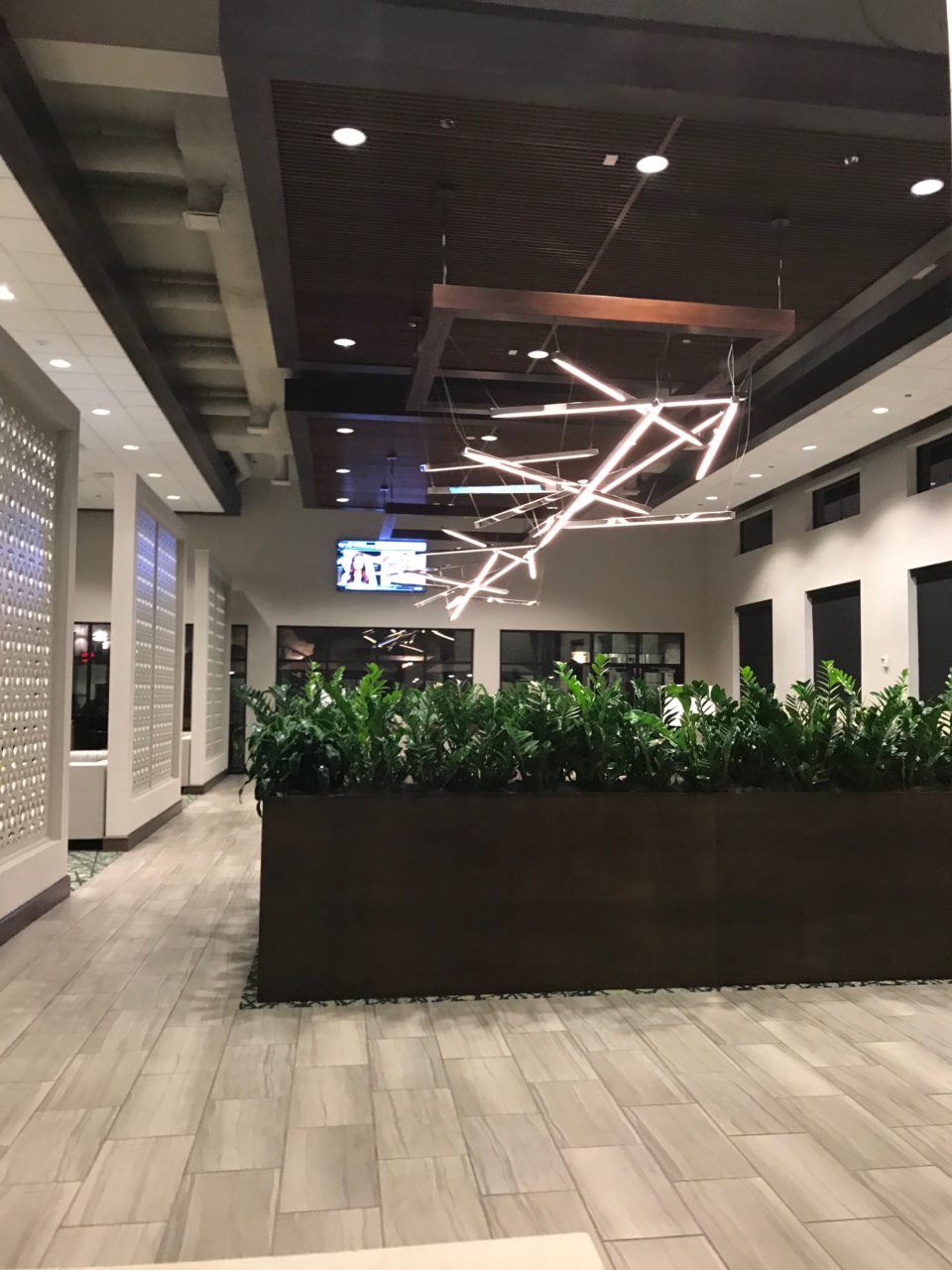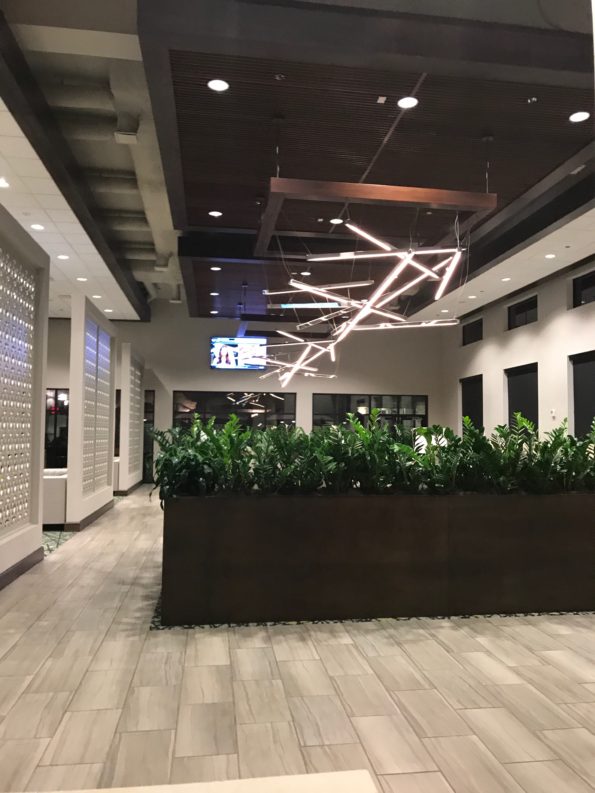 To the right as we walked into the lobby area, it was very modern and nicely decorated. The accent pieces were eye popping and bright colored which really caught our eyes.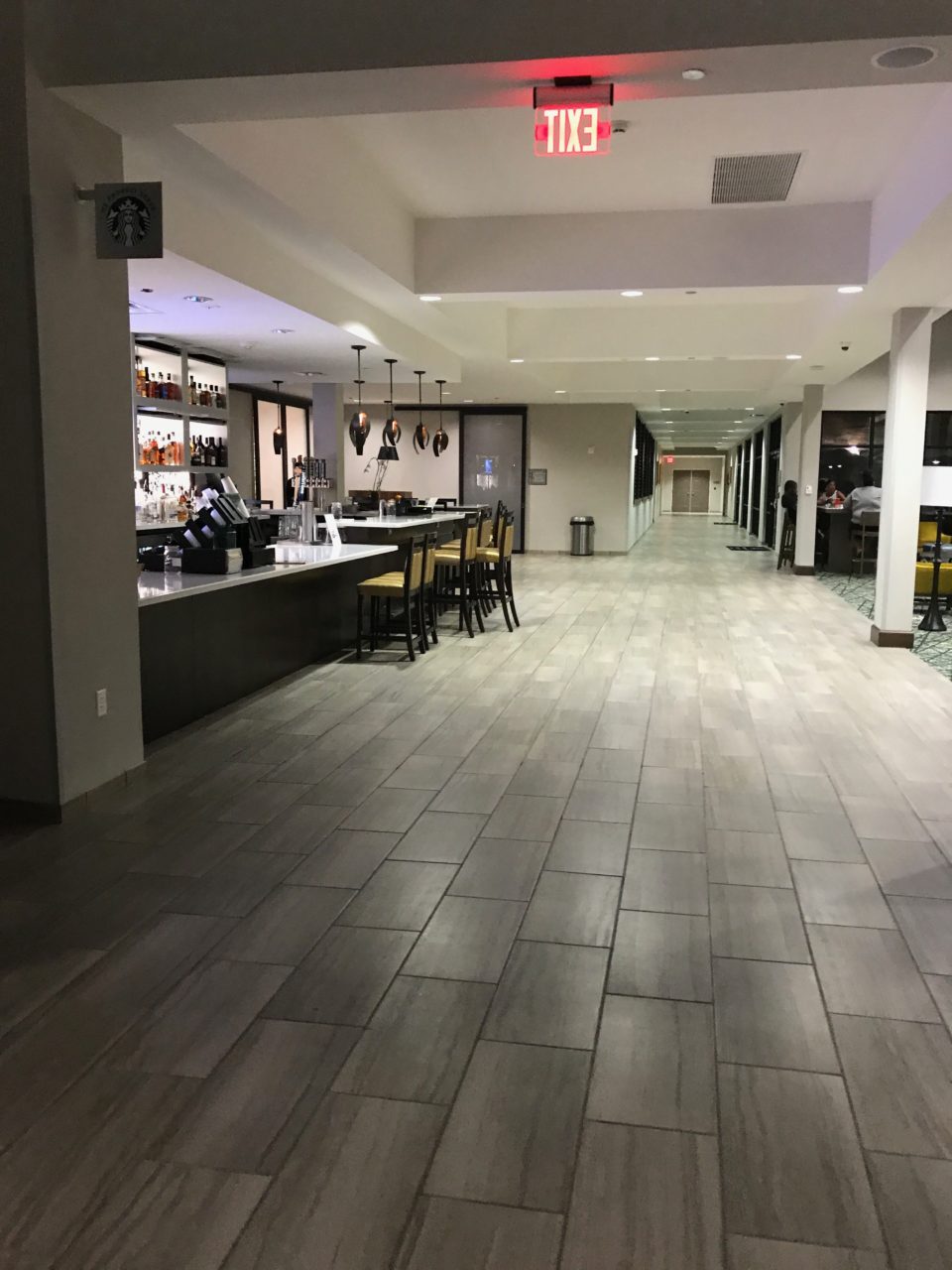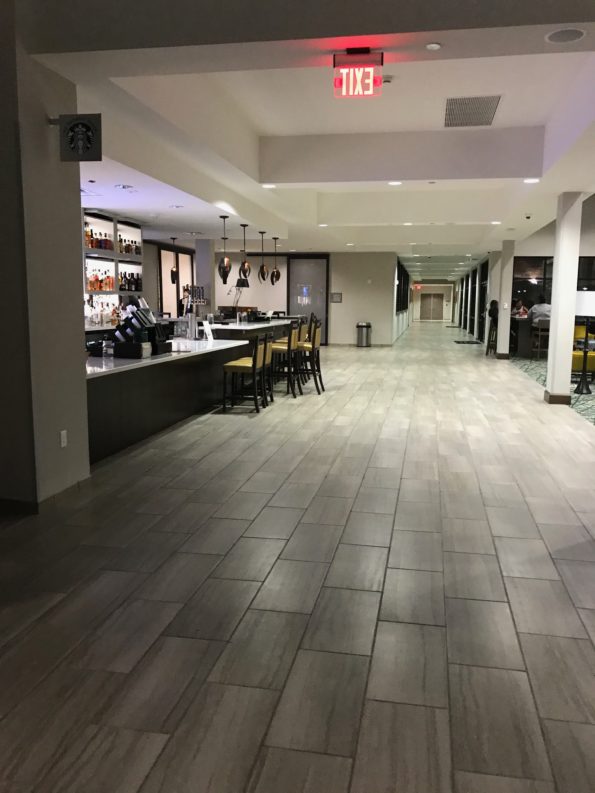 Embassy also had a Starbucks.  Which is also a criteria for me when staying in a hotel. The coffee shop must be within the hotel or in walking distance. I have to drink my coffee in the morning.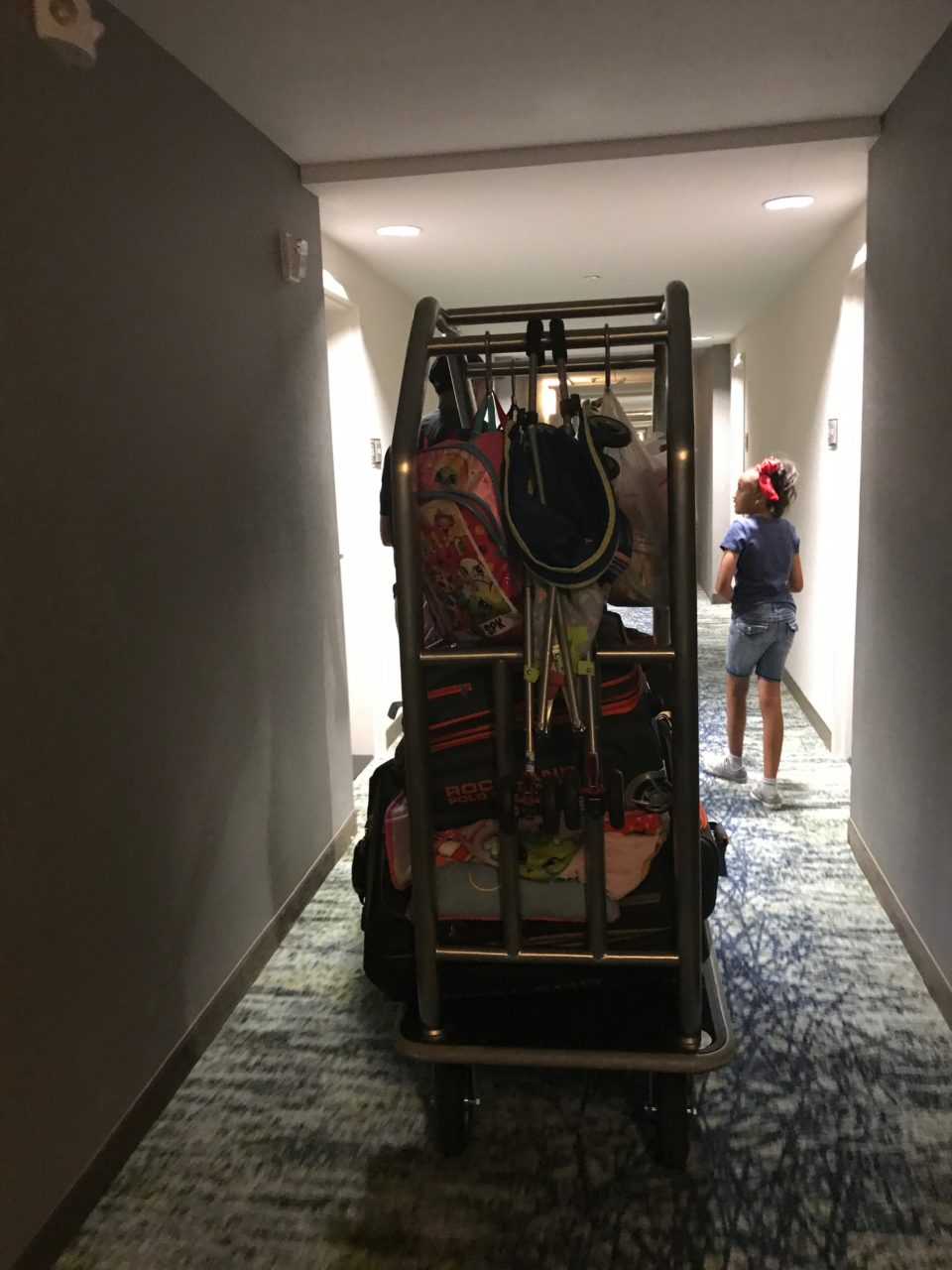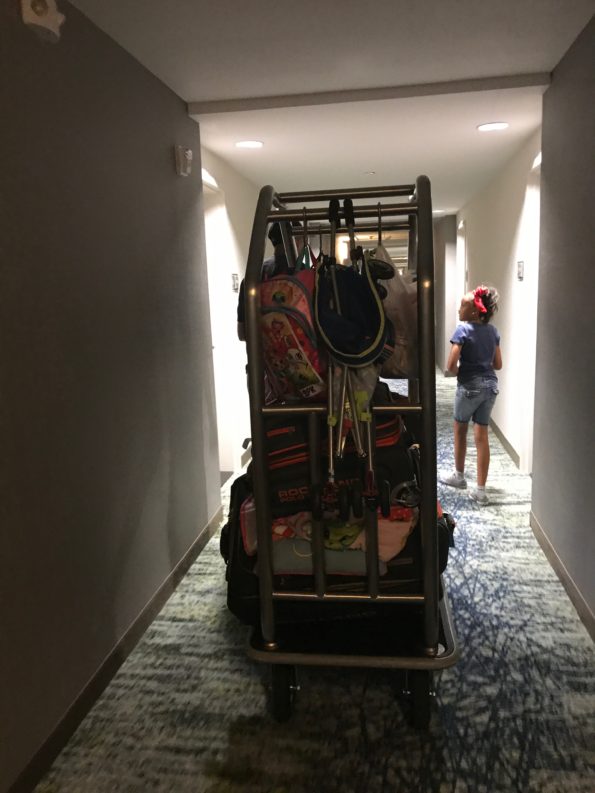 We headed for the elevator and searched for our room. The kiddos were still wide awake and ready to see our room.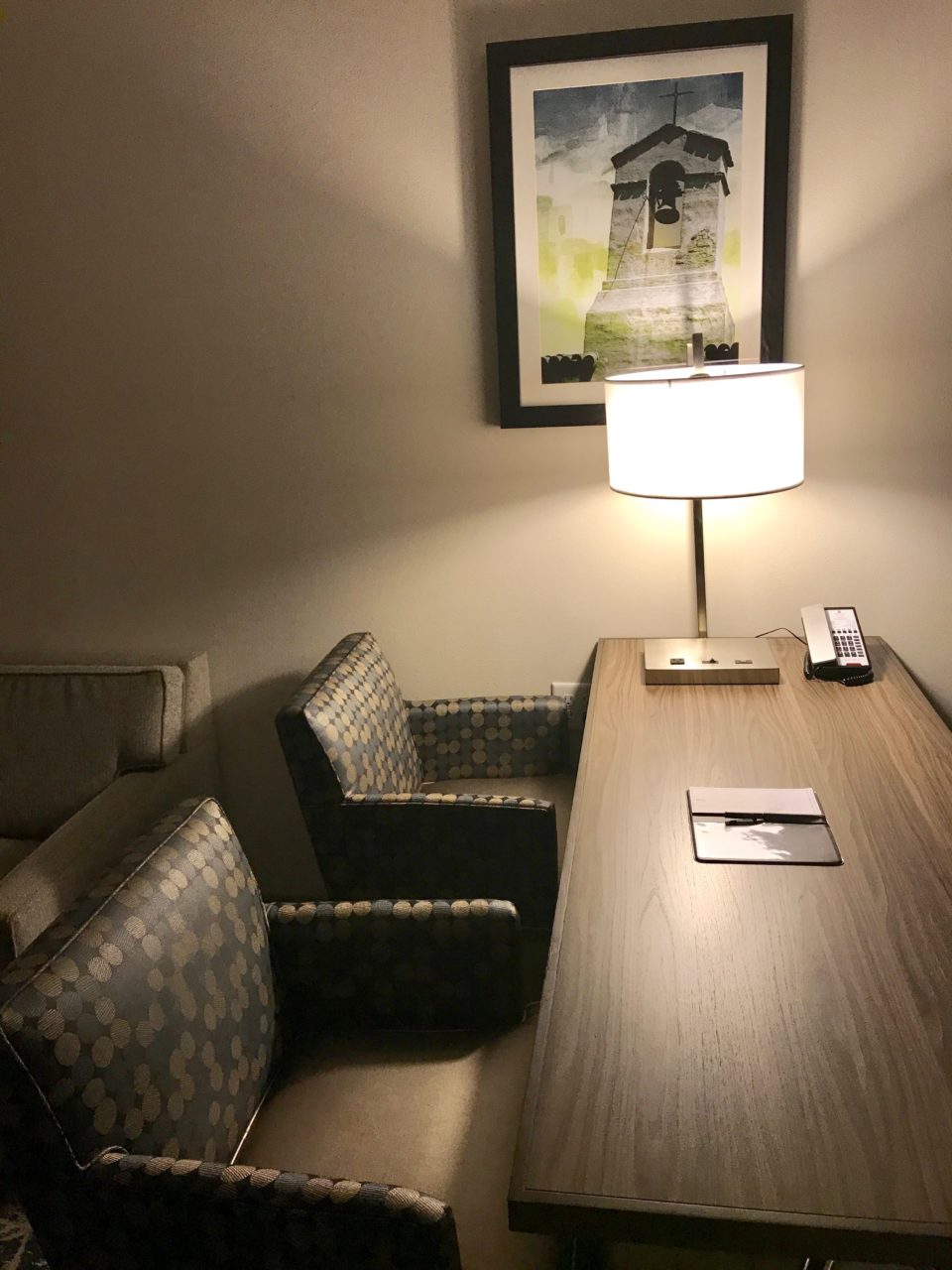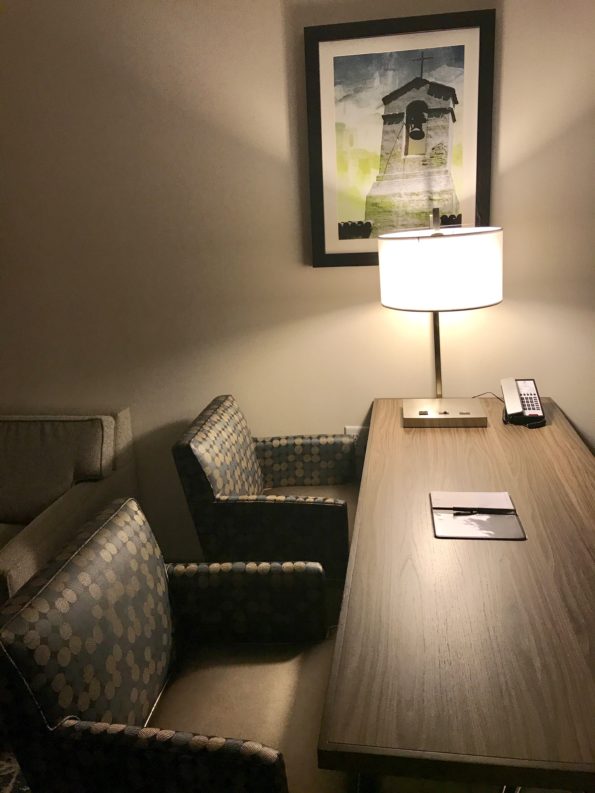 Our room was a premium suite. As we entered the room, their was a table area with a kitchenette.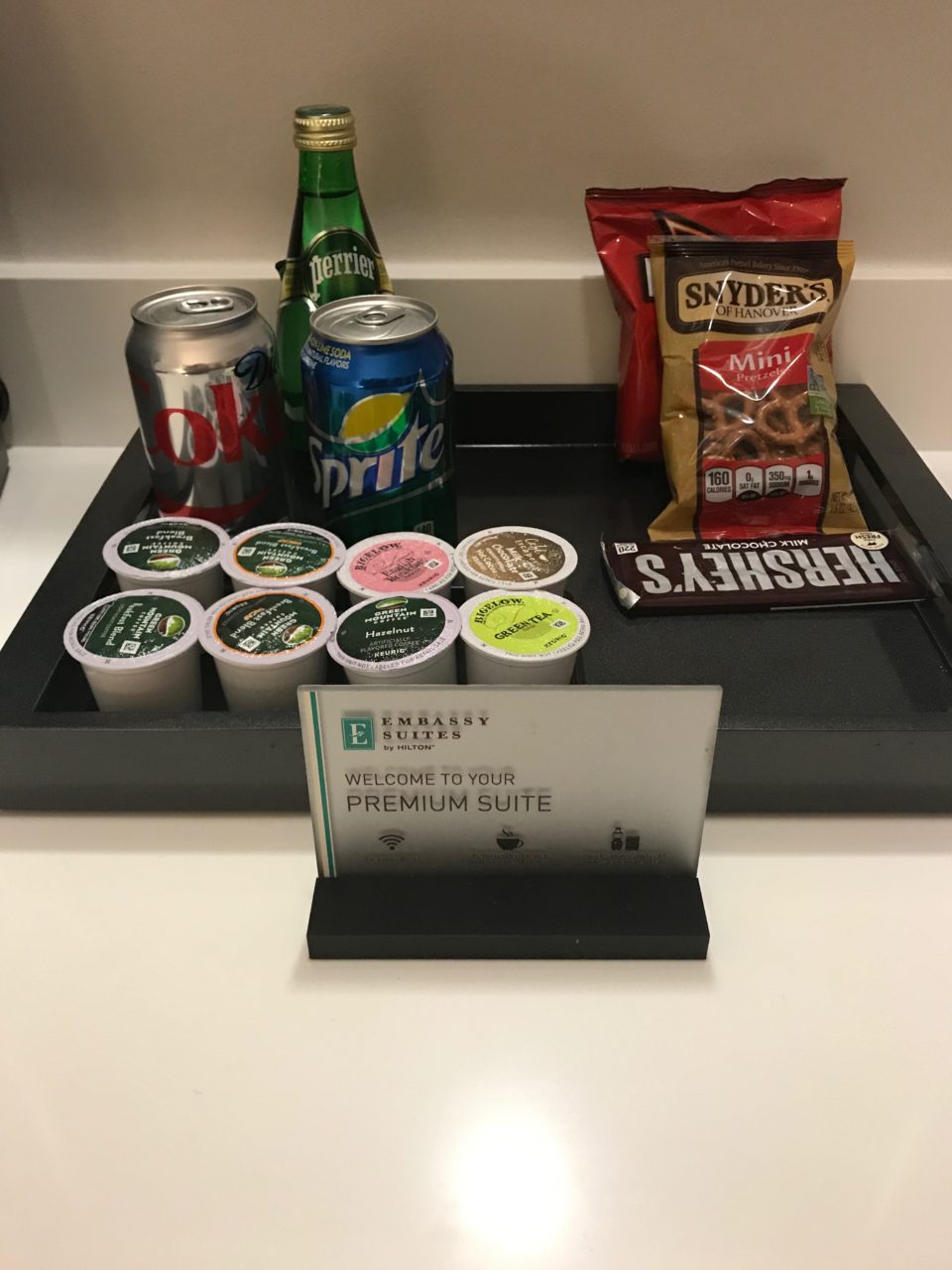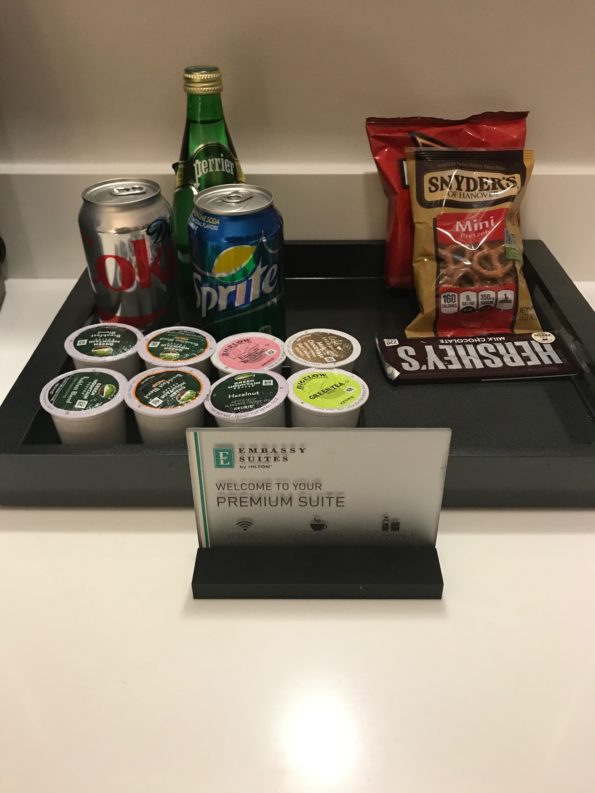 The kitchenette had a refrigerator, a bar area with drinks, coffee, a coffee pot, a sink and a microwave.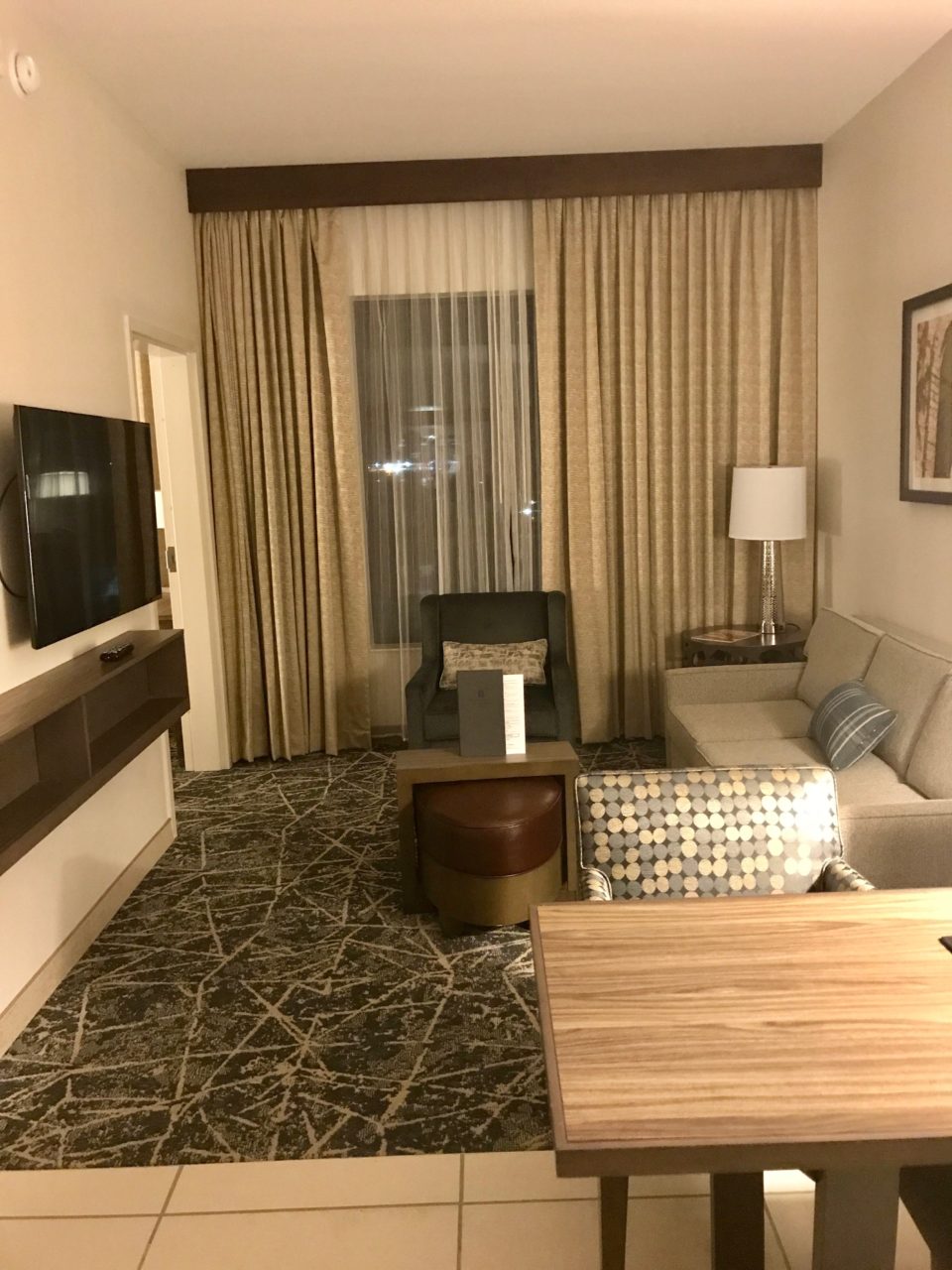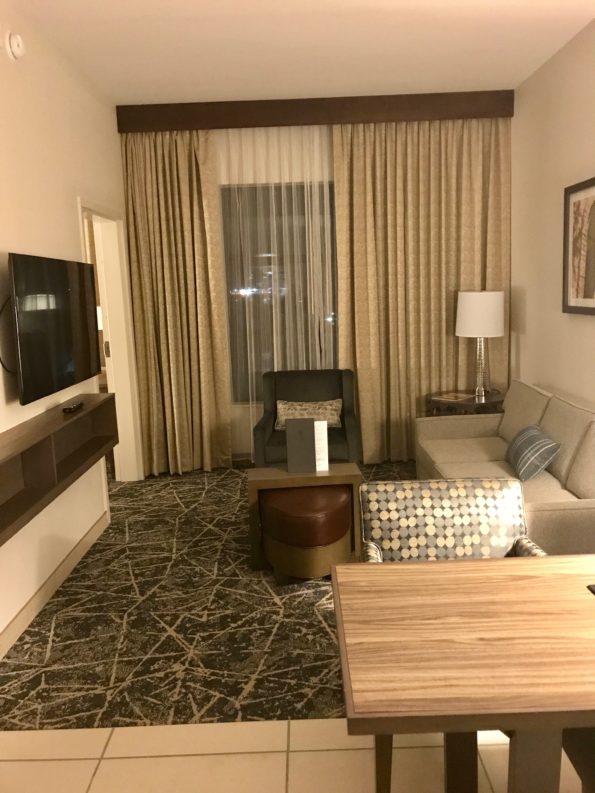 The living room area was really nice. A Sofa with chair and an ottoman. As well as a large window to see the outside of the hotel. A large flat screen TV with built ins.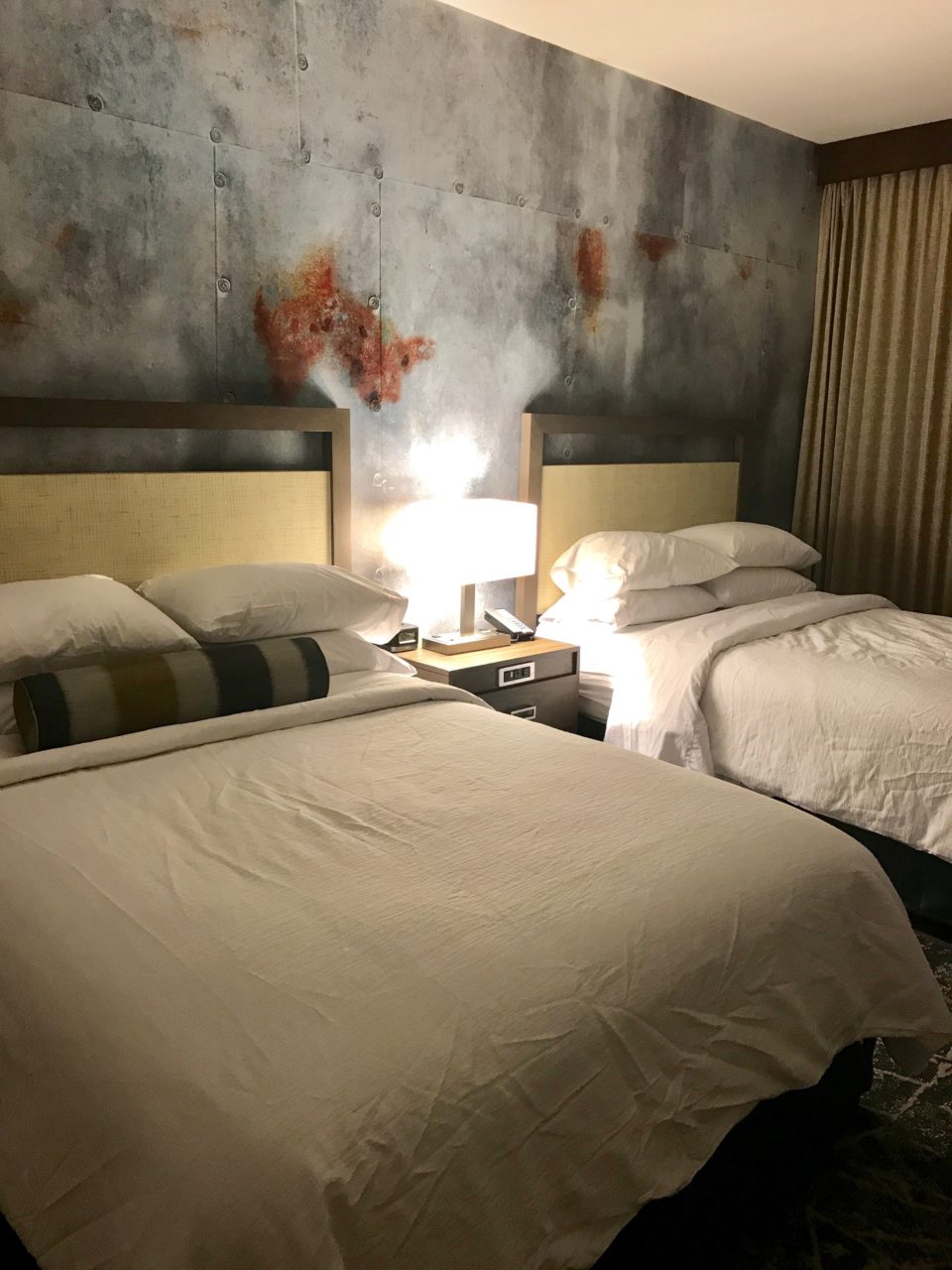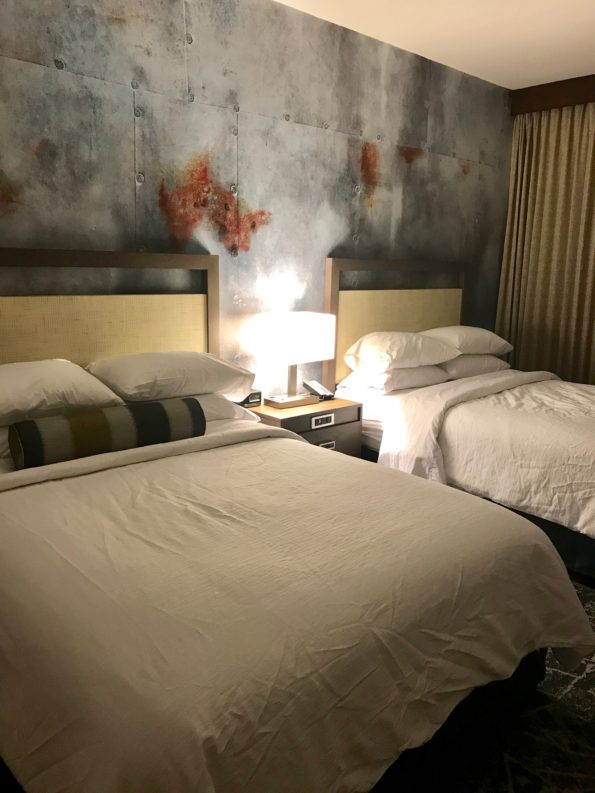 We walked into the sleeping area/bedroom. We had a two queen beds with an accent wall that looked similar to warehouse wall. And a large closet area with a safe.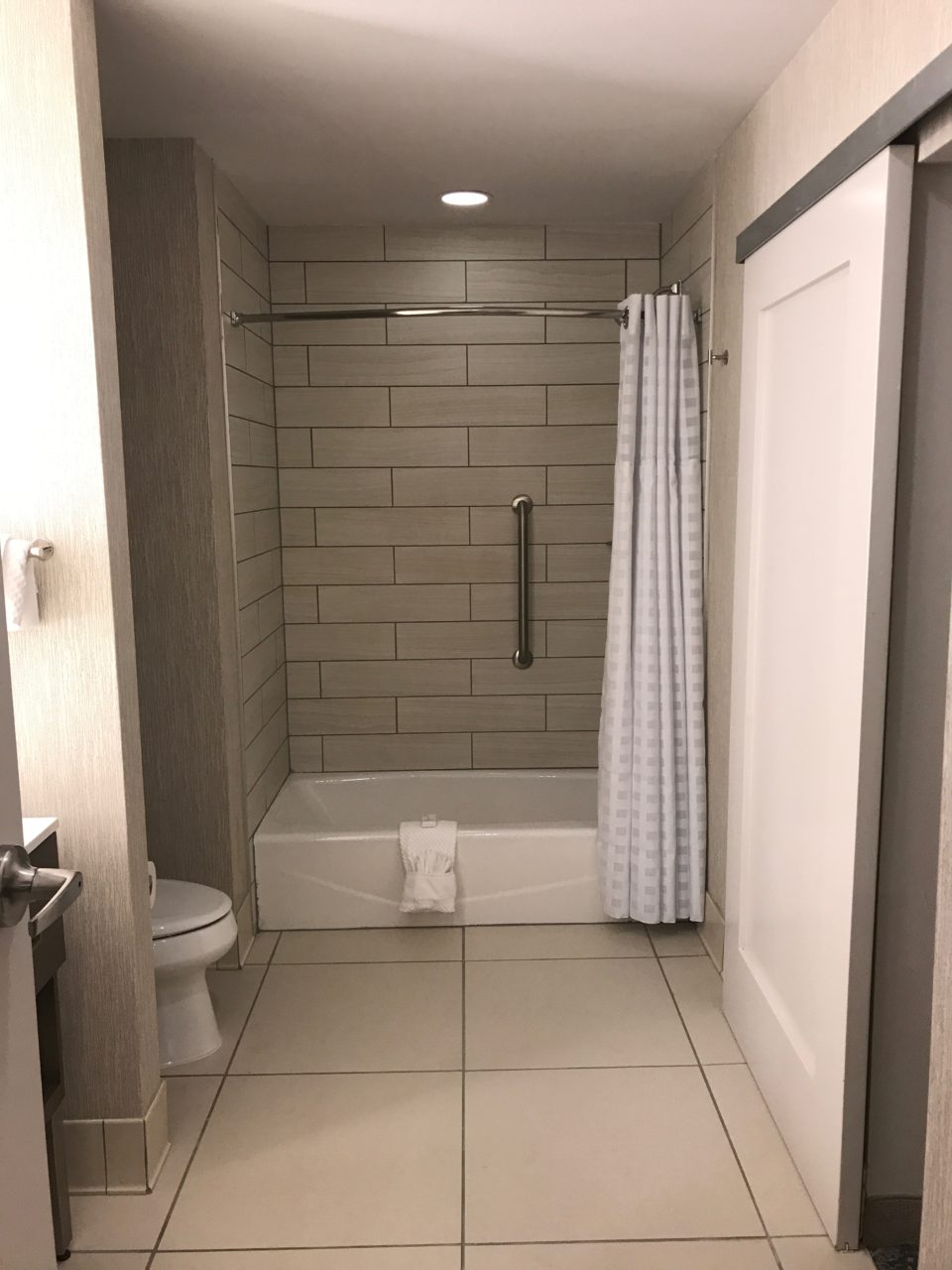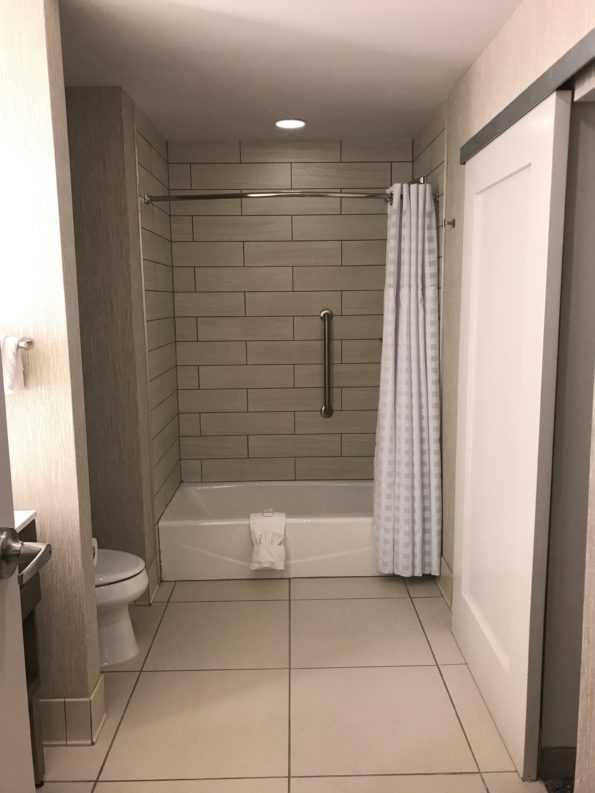 The bathroom was large. I loved the space of the bathroom and the counter tops.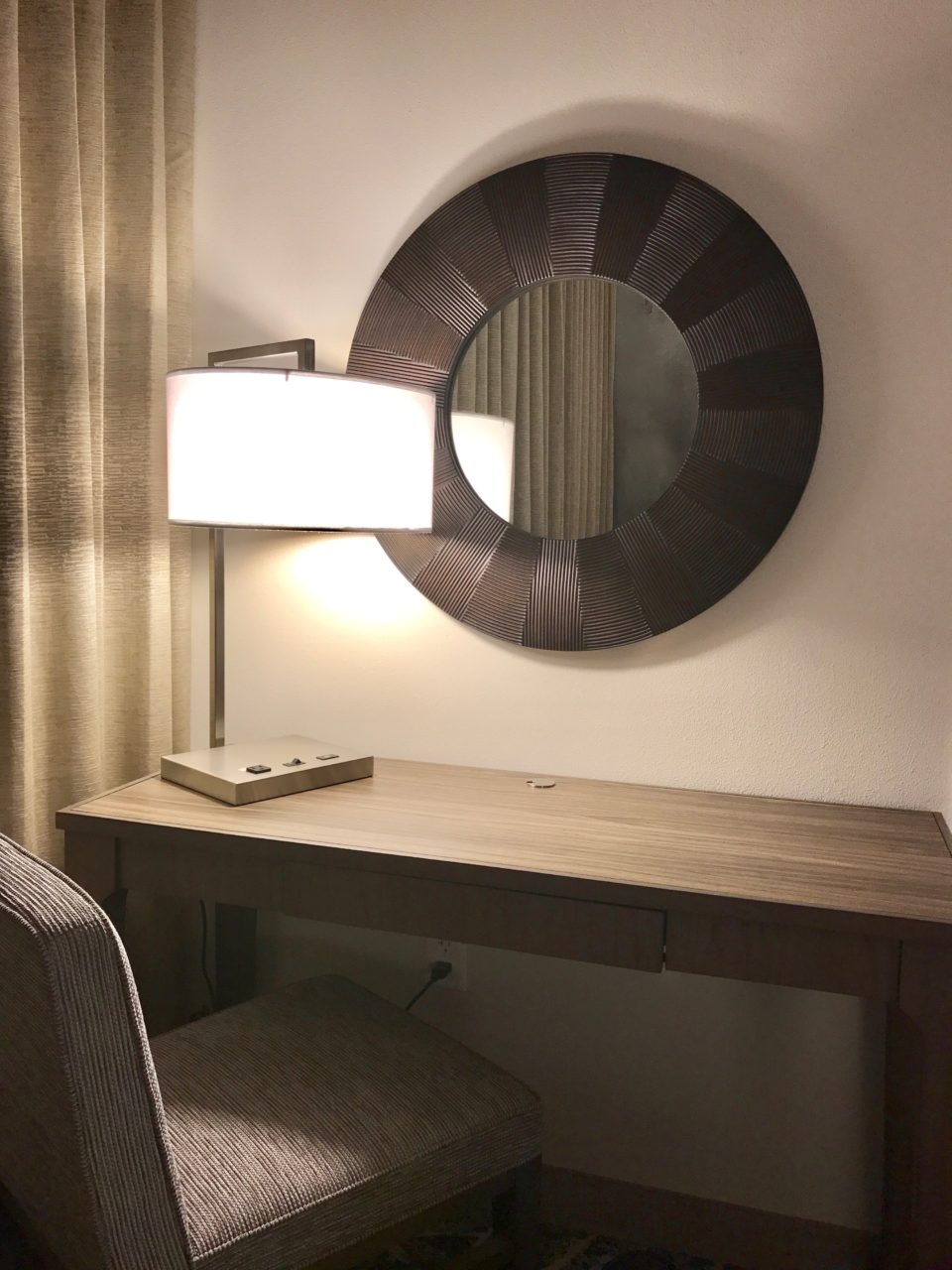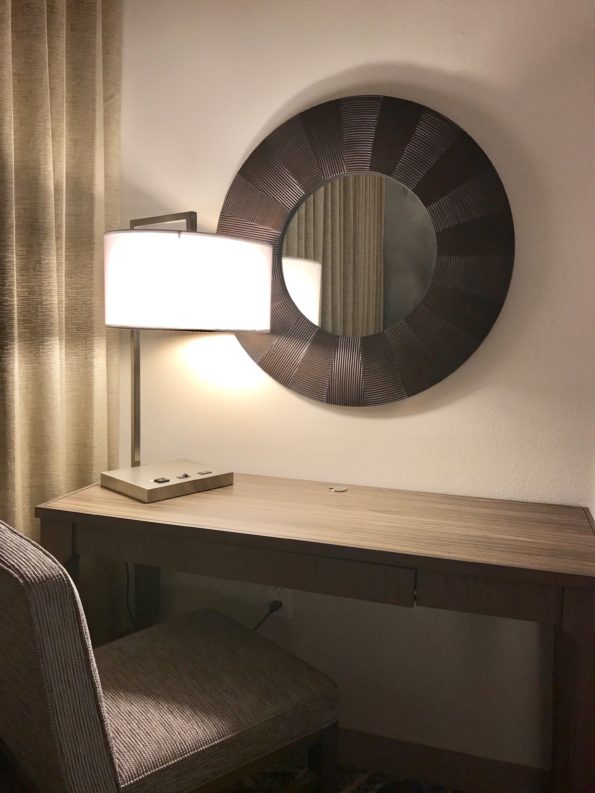 The bedroom also had a work desk in the room. A really nice touch.
The hotel also had made to order breakfast. We were given tickets for our breakfast each morning. We opted out of having breakfast at the restaurant.
The kiddos are like me they like to rest in the room after waking up instead of rushing downstairs before the breakfast cutoff.
Each night, we enjoyed restful evenings of sleep. The beds were plush and slept well.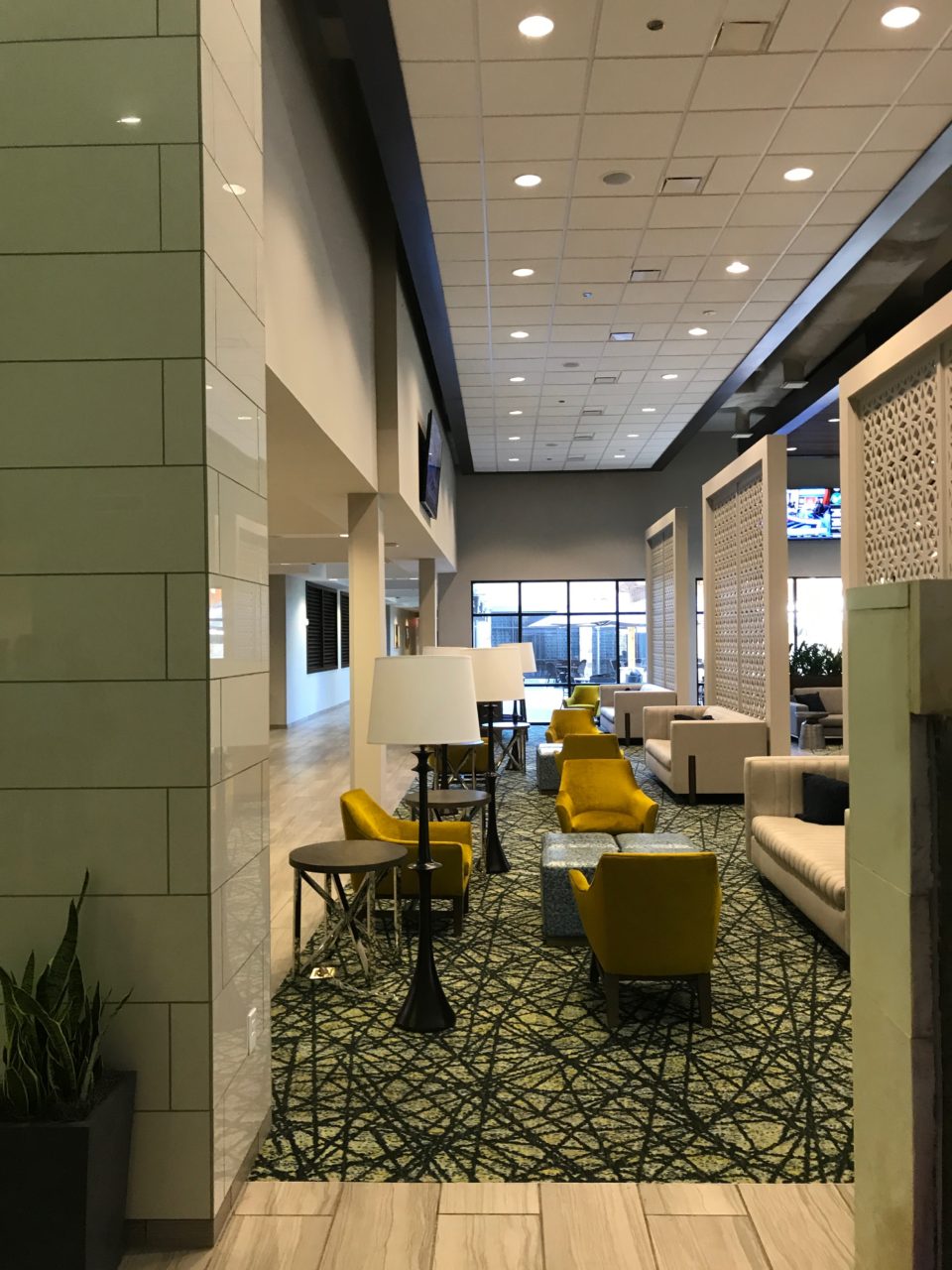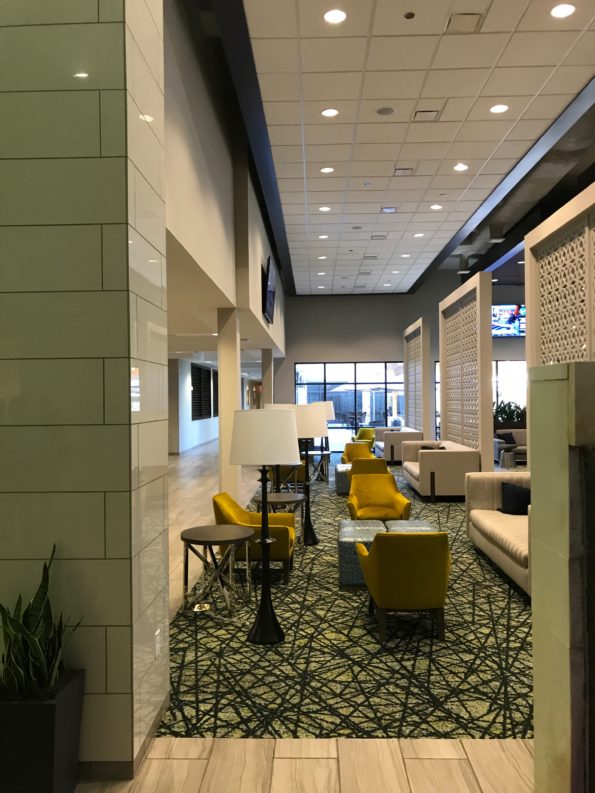 We didn't do much in the hotel itself because we already had our schedule planned for the few days we were there.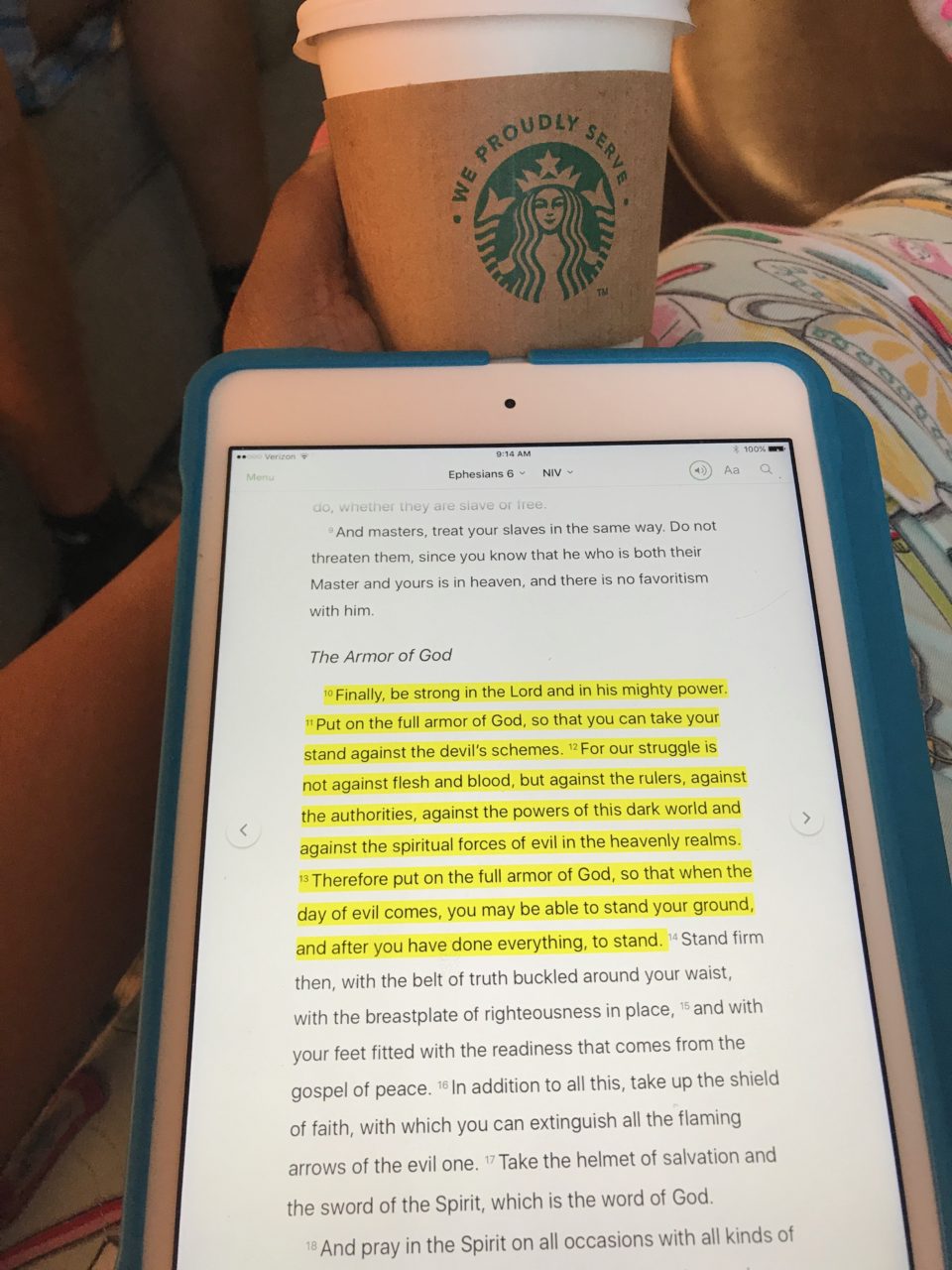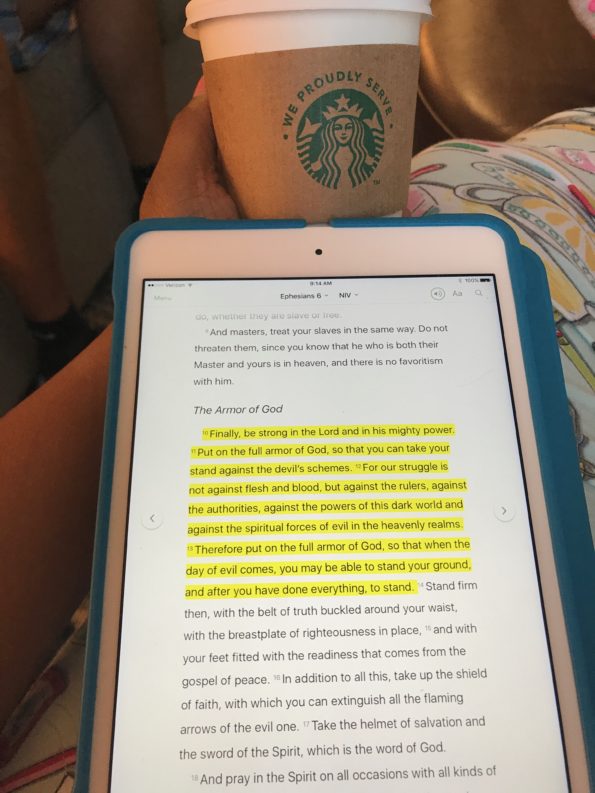 I had coffee each morning and the coffee was perfectly prepared each time.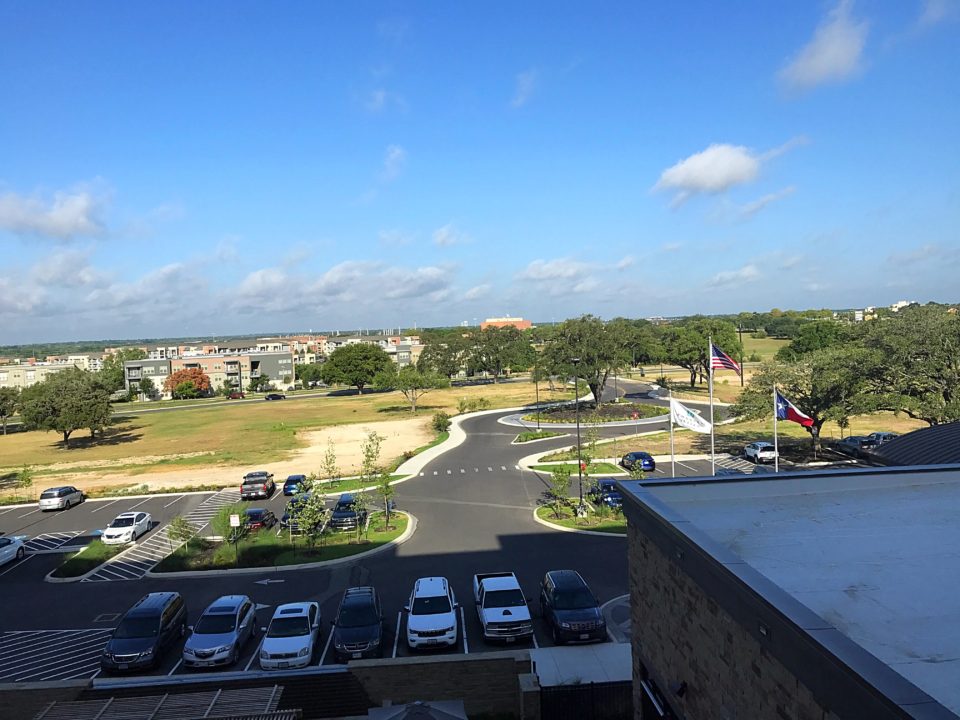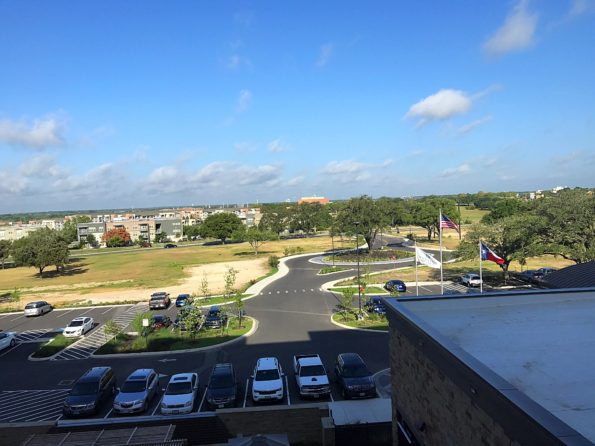 Overall the hotel was beautiful. A brand new hotel that was conveniently located in a nice area. There were many restaurants that were only a few minutes away. Both for breakfast, lunch and dinner.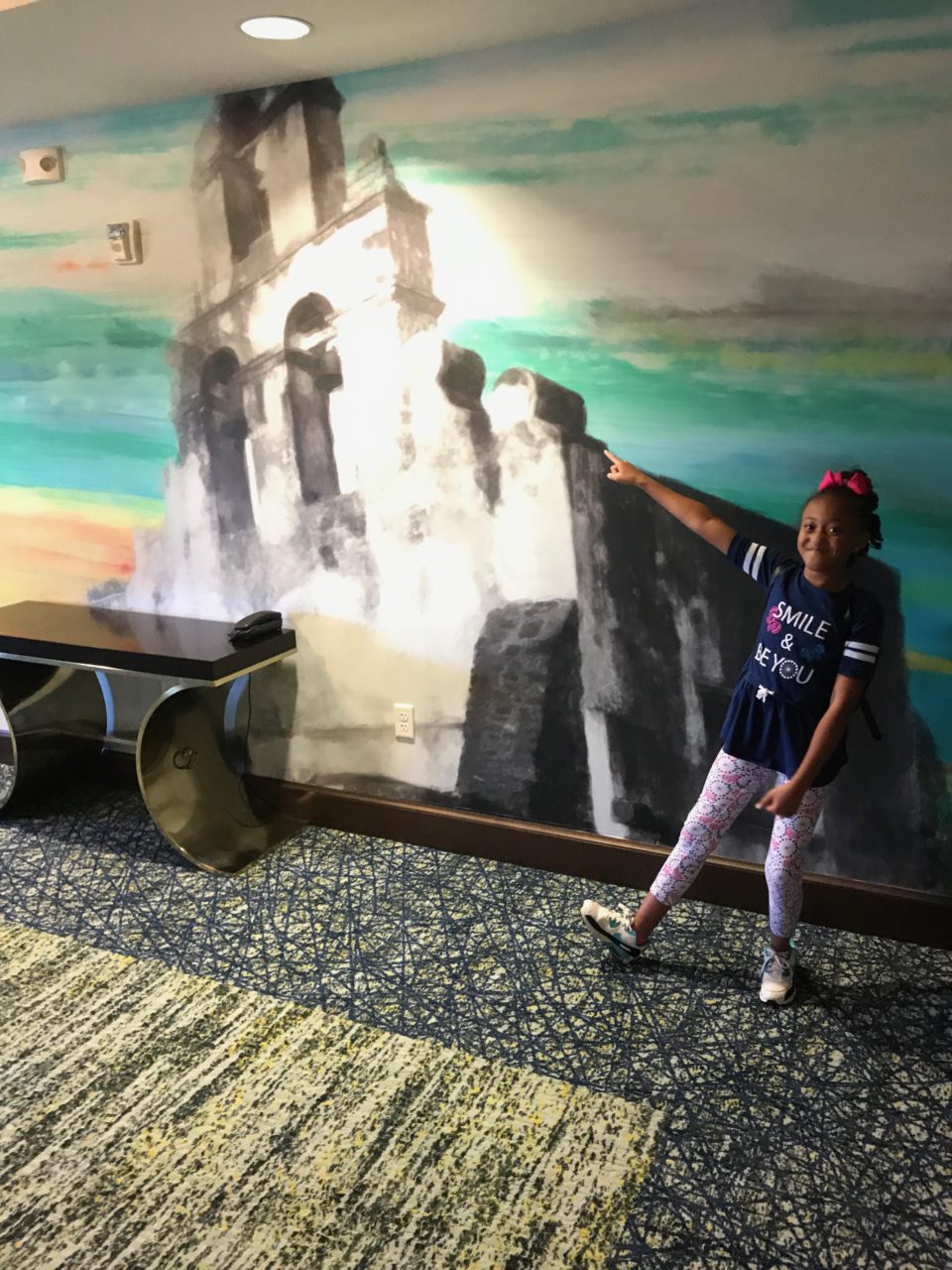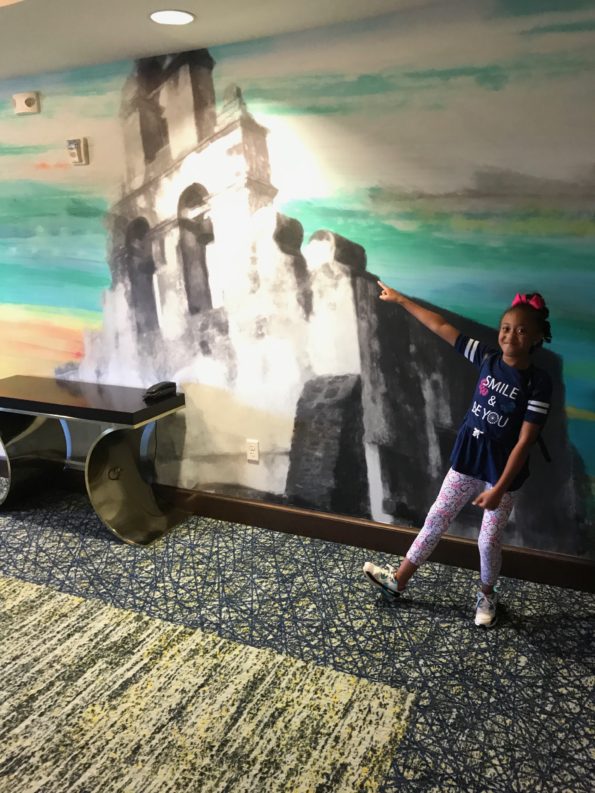 The hotel staff was amazing! All of our needs were met. We loved the hotel rooms layout and floor plan. The kids had plenty of room to play. Our stay was absolutely incredible. If we are ever in the area again, we would definitely stay at Embassy Suites by Hilton.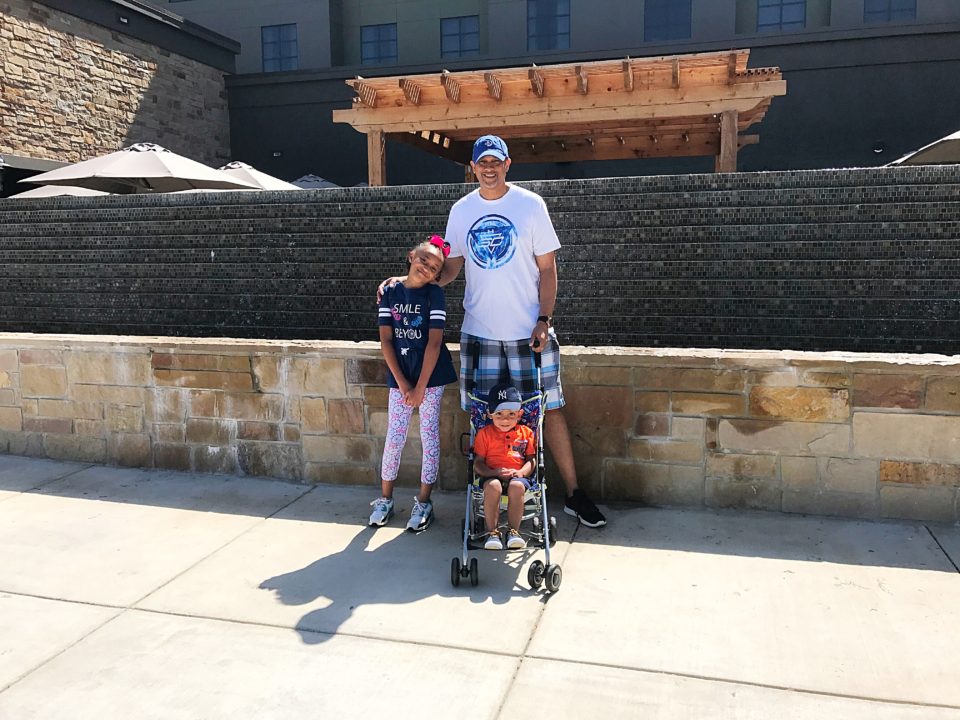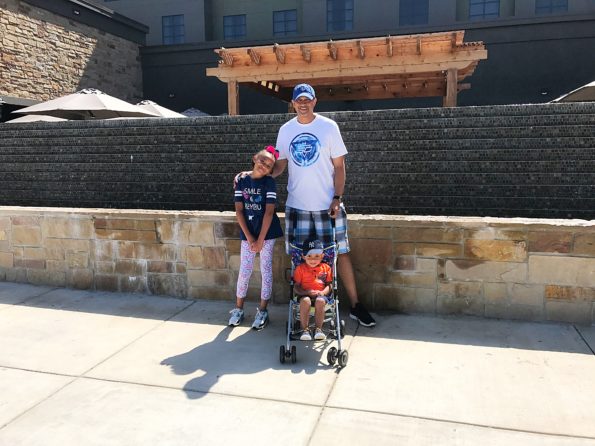 Other amenities include a Full Service spa, outdoor swimming pool, and fitness center. An excellent location, close to downtown San Antonio and San Antonio Airport.
Local attractions include The Alamo, San Antonio Riverwalk, SeaWorld and Six Flags Fiesta Texas.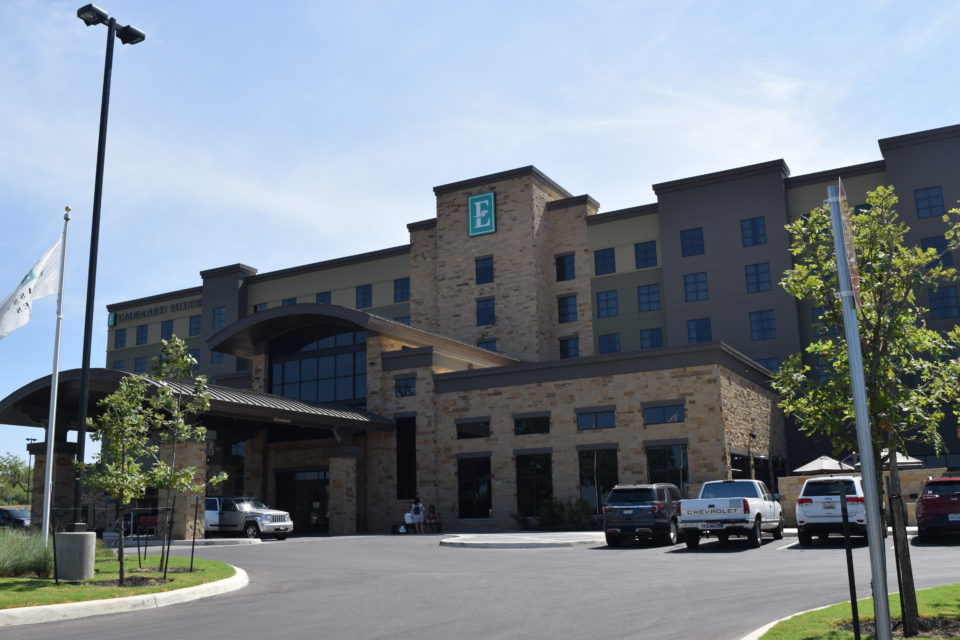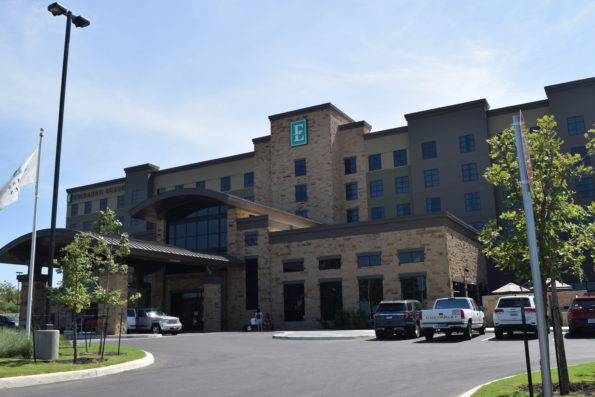 Embassy Suites is located at 7610 S. New Braunfels, San Antonio, TX 78235.