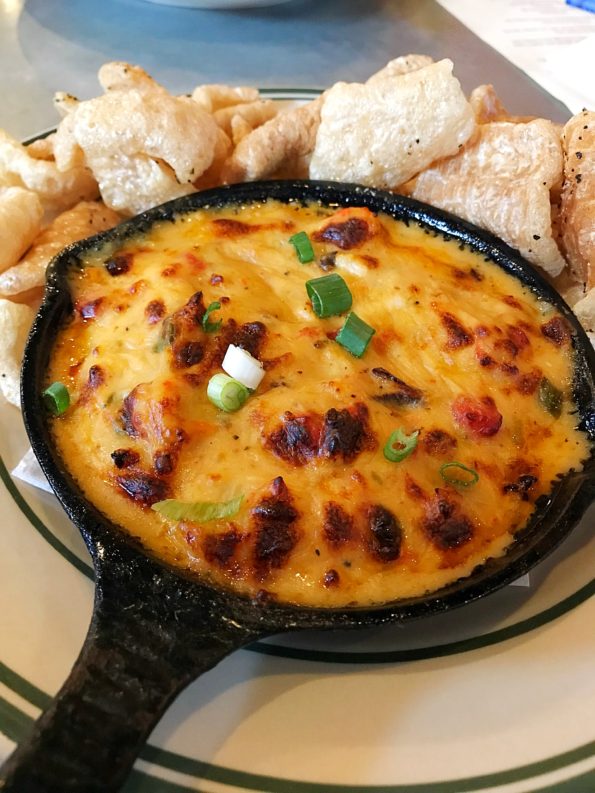 Elsie's Plate and Pie is a down home restaurant with a modern feel.  Elsie's is named after the owner Paul's maternal grandmother.  Dining at Grandma's house was filled with love.  Greeted by hugs and kisses and plenty of food to eat. Paul is incorporating his grandma's cooking style and that special ingredient LOVE.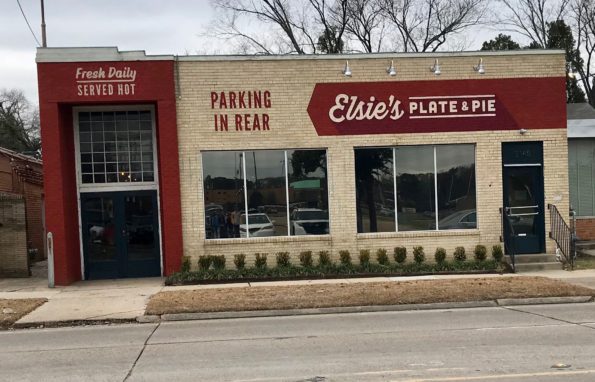 The exterior had wonderful curb appeal.  I love the simple color scheme of the building.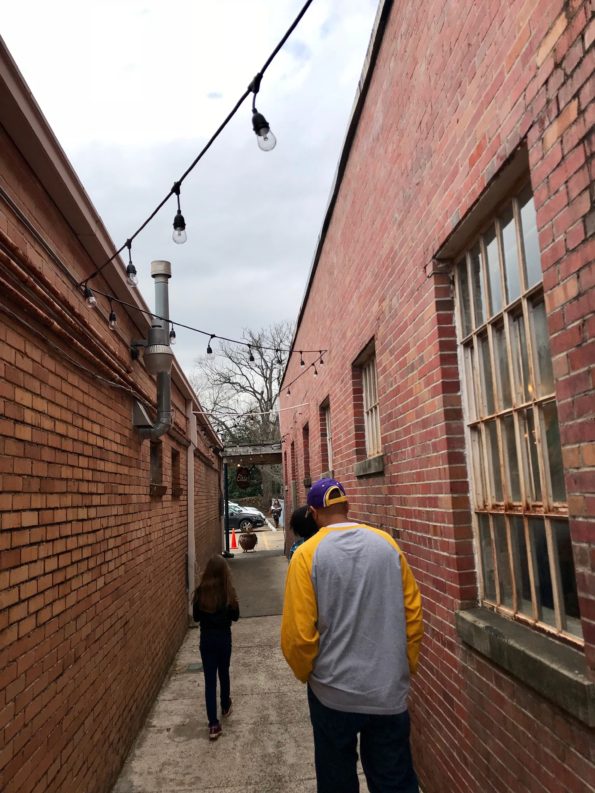 We walked down an alley pathway to the back of the building which was where the entrance was located.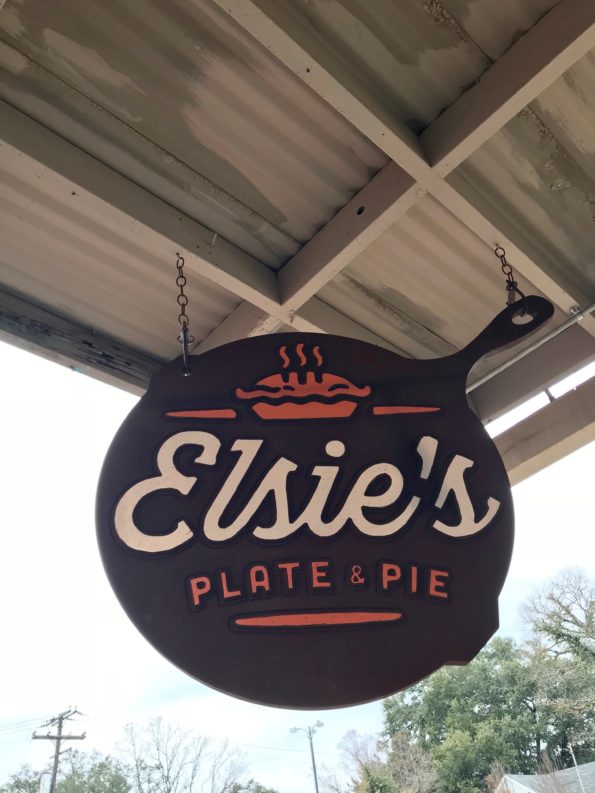 The cast iron shaped sign was very cool.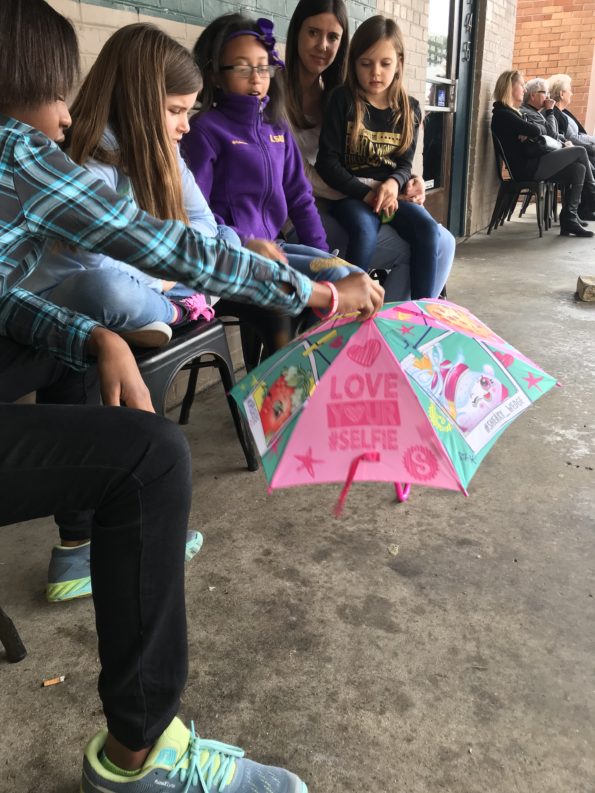 We arrived a little after the lunch time rush, but the restaurant was filled with customers.  We had about a 30 minute wait before being seated.  There was a covered seating area for waiting which was really nice since it was a rainy day.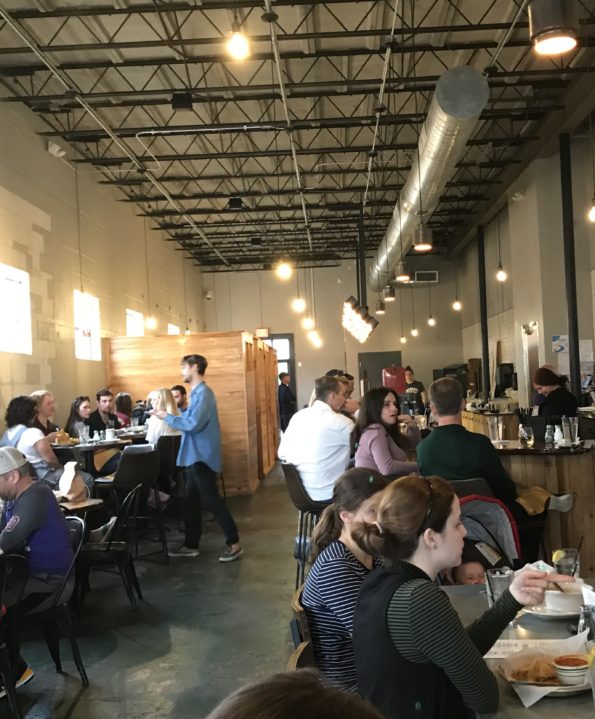 As we entered Elsie's, the feel of the restaurant was very modern but with a home feel.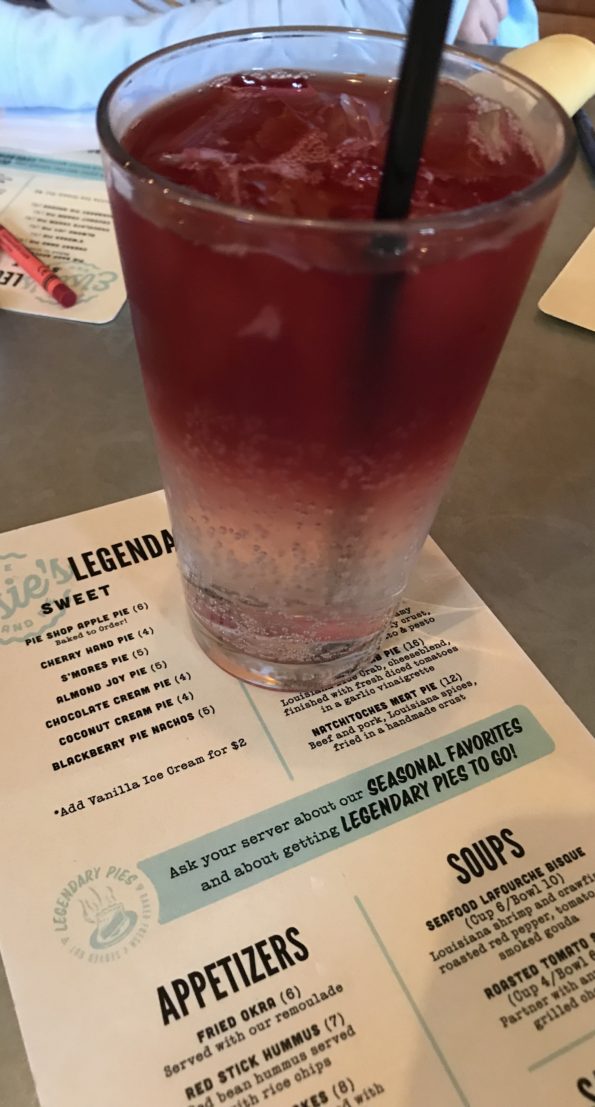 The waitress arrived quickly to the table to take our drink orders.  We perused the menu and decided on a few appetizers to try.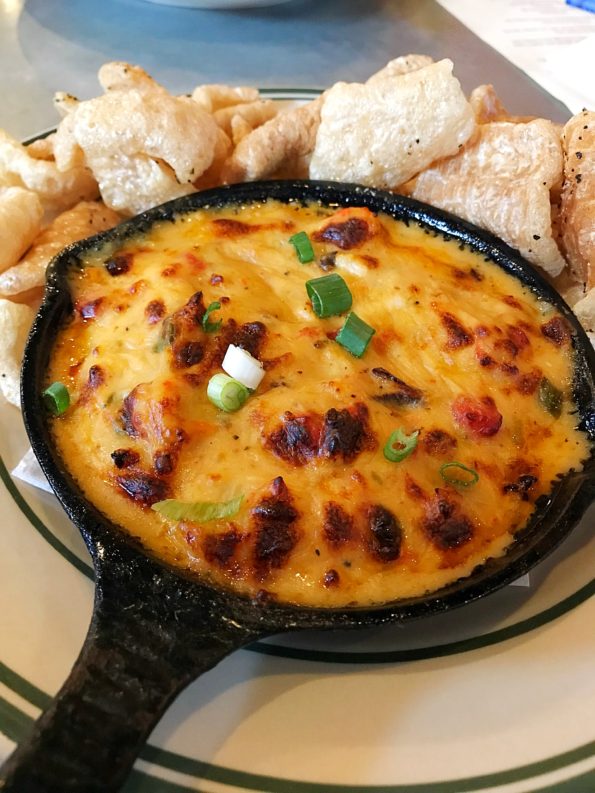 Our first appetizer to arrive was the Cajun Crawfish Queso.  The creamy crawfish queso was served with fried pork skins and it was superb!  Creamy, cheesy with a little kick and the pork skins was a great combination.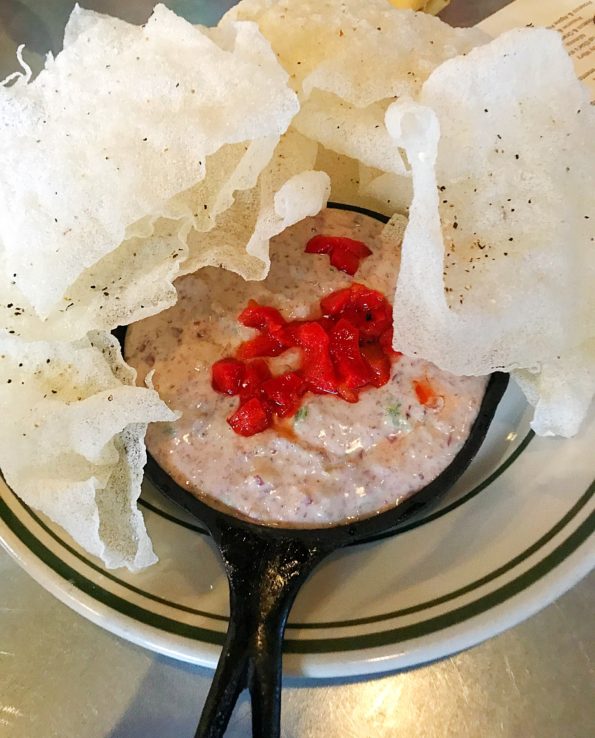 We also tried the Red Stick Hummus.  I have to be honest, I was a little skeptical about this appetizer.  The appetizer was a red beans hummus that was served with rice chips.  A cold appetizer, but I must say it was a good appetizer. A Red bean hummus served with rice chips. A nice twist on red beans and rice if I must say myself.
The kids loved the rice chips.  I loved the hummus.  Very creative appetizer with a nice presentation.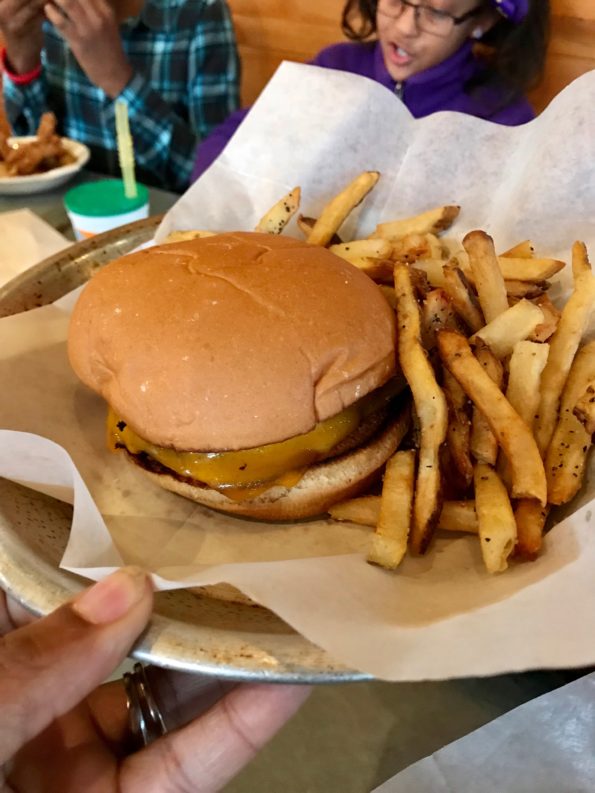 Baby girl ordered the Kid's burger and added cheese with fries.  The burger was dry and wasn't dressed with anything on it.  No mayo, no ketchup, lettuce or tomato.  The burger was also overcooked.  I think that if you are going to offer a kid's menu, the same amount of effort should go into the food service.  Unlike most kids, my daughter eats out often and she knows what a good burger should taste like.
One of the other kids had the chicken tenders with fries.  Her dish appeared to be fried nicely and not overcooked.
In addition to chicken tenders and burgers,  Elsie's also offers seafood options for the kiddos like fried shrimp or fish.
My friend Hillary ordered the Carl's Tomato Pie.  Roasted tomatoes and creamy mozzarella baked in a flaky crust,  finished with fresh tomato, cheese & pesto on top.  The tomato pie was served with a side salad.
The tomato pie had a really good flavor.  The flaky crust was buttery and flaky. Loved the mozzarella and tomato combination. A really good choice.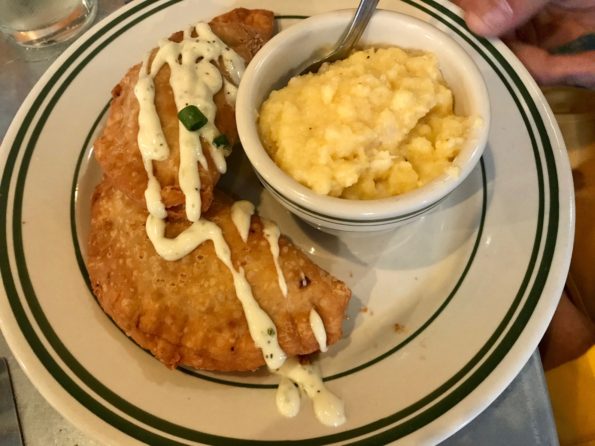 My husband ordered the Natchitoches Meat Pie.  Hand Pies were stuffed with beef and pork, Louisiana spices, fried in a handmade crust.  Drizzled with a little white sauce and topped with green onions.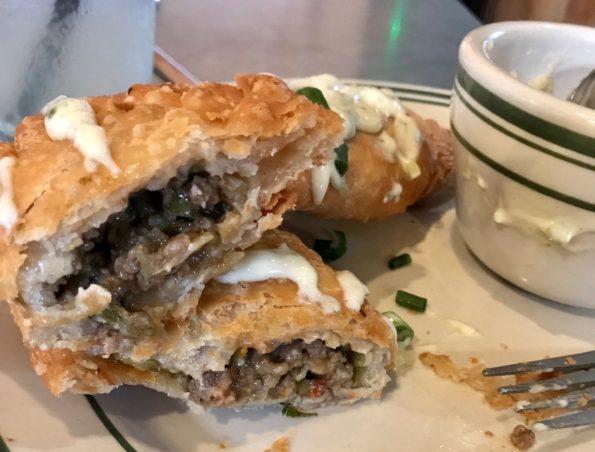 The meat pie was amazing.  Buttery, flaky crust, with a well seasoned meat mixture inside. OMG!!! So good!!!  This dish was also served with a side salad.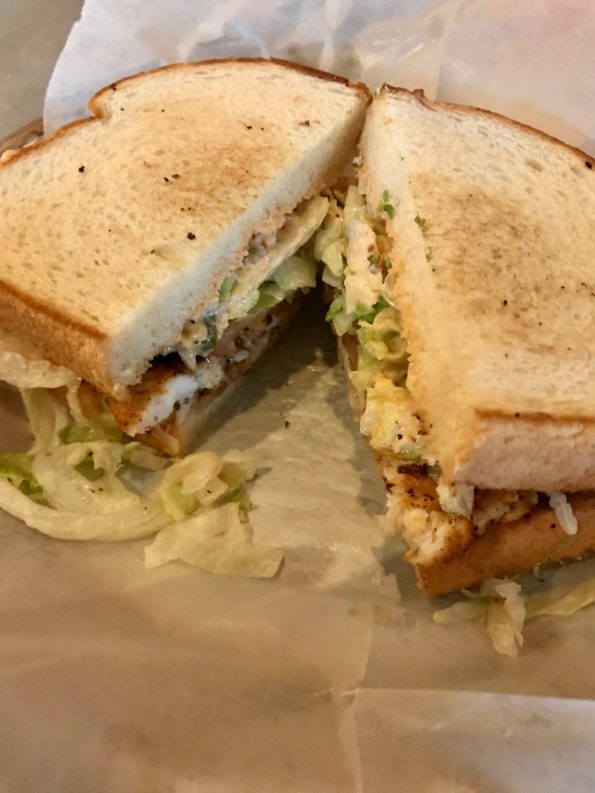 I ordered the Blackened Catfish sandwich.  The blackened fish was served with a remoulade sauce, lettuce, tomato and onions on sourdough bread.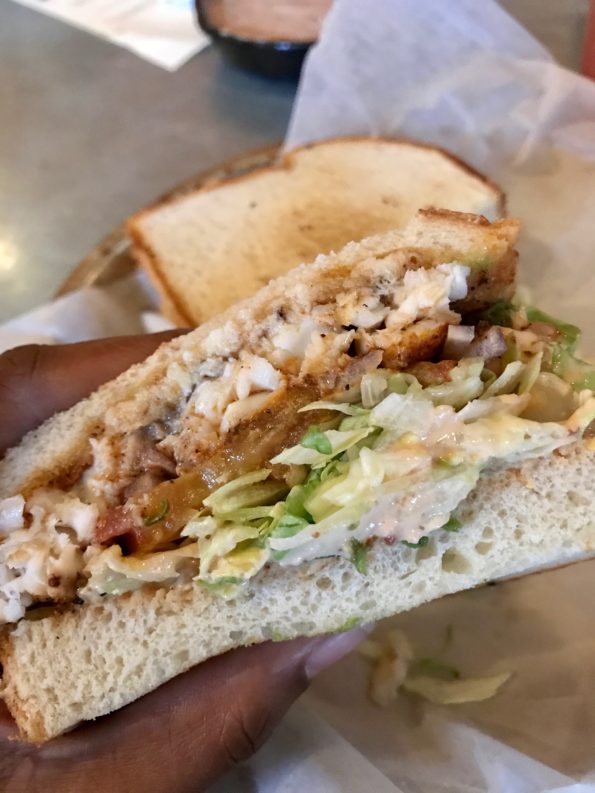 The sandwich was good.  The blackened catfish was grilled nicely. The Catfish needed a little more seasoning for the flavors to pop.  It was a great choice and a healthier option instead of fried catfish.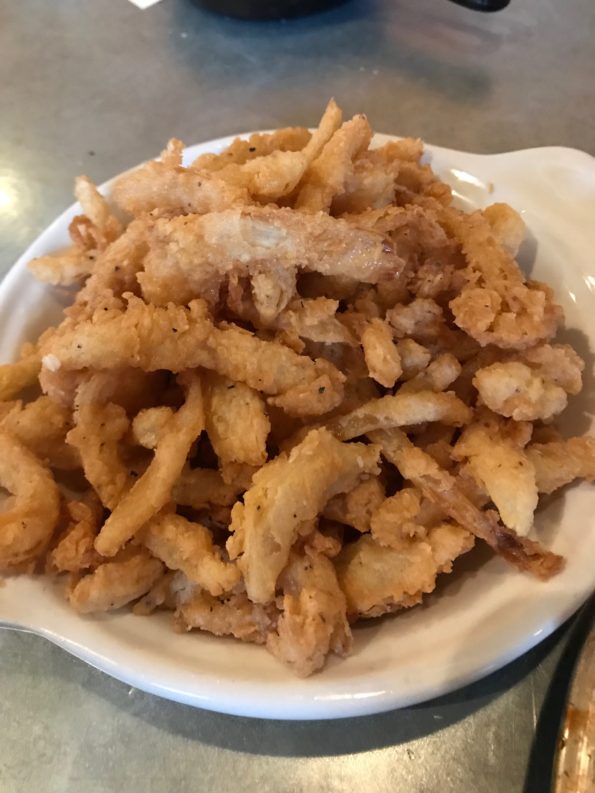 I ordered the fried onions, which is like onion rings.  Fried perfectly.  A golden brown, crispy in color.  Really good.
The dessert pies were very eye catching when we walked in the restaurant.  So we decided to try a few to share.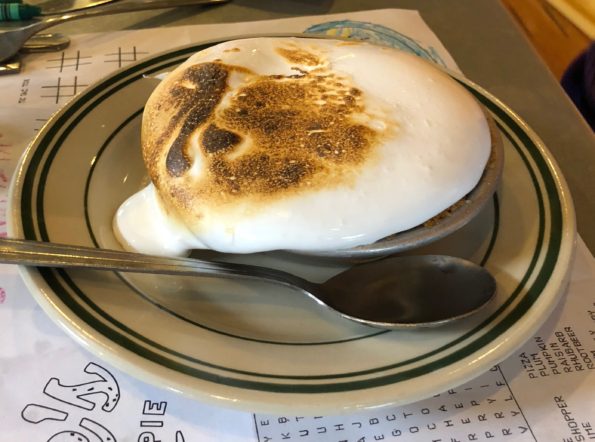 A few of the kiddos had their eyes on the S'mores Pie.  All of your favorite S'mores ingredients in a yummy pie.  Absolutely delicious!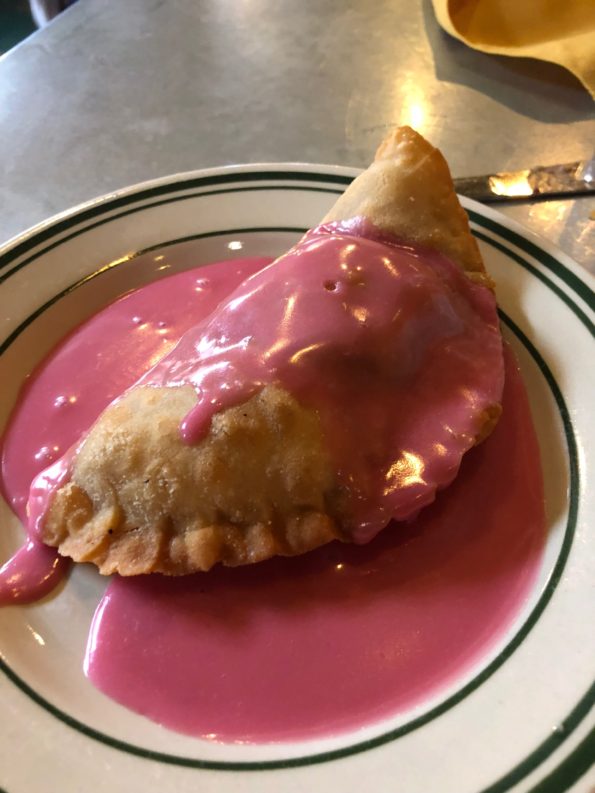 My husband and I ordered the Cherry Hand Pie that we shared. OH MY GOODNESS!!!  I wish I would have ordered my own pie.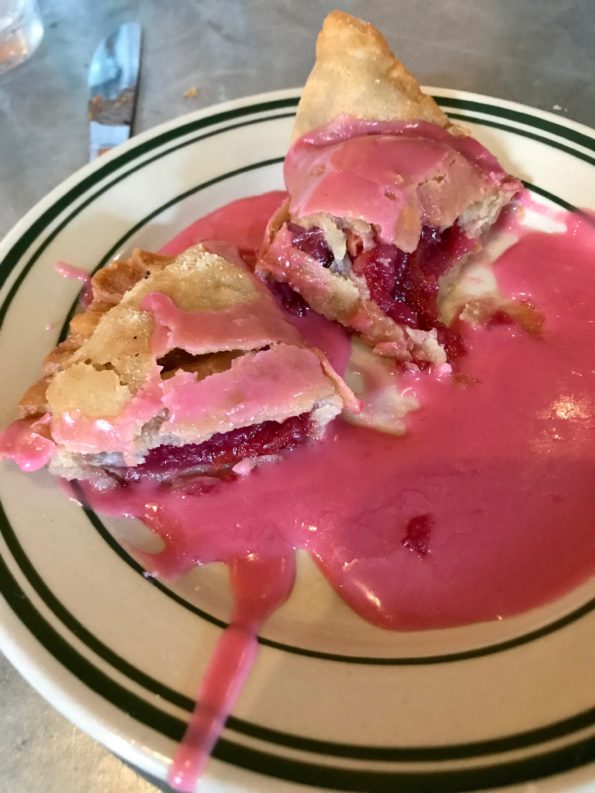 Crispy crusty with a sweet, flavorful filling.  The cherry pie was the best cherry pie I have ever had!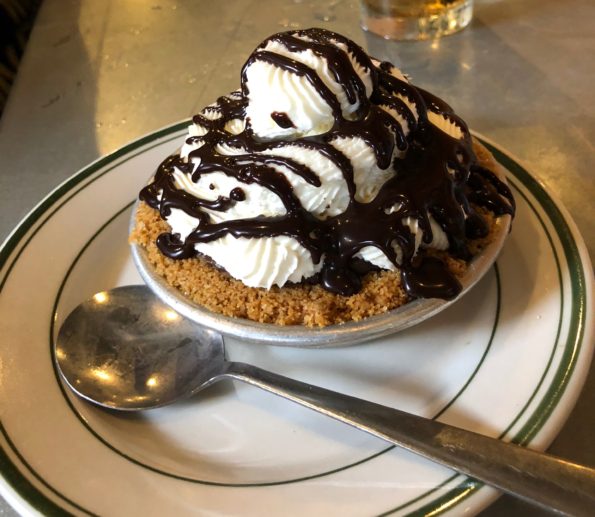 The Chocolate Pie was a kid's dream.  Filled with chocolate goodness and topped with whipped cream and chocolate sauce on top!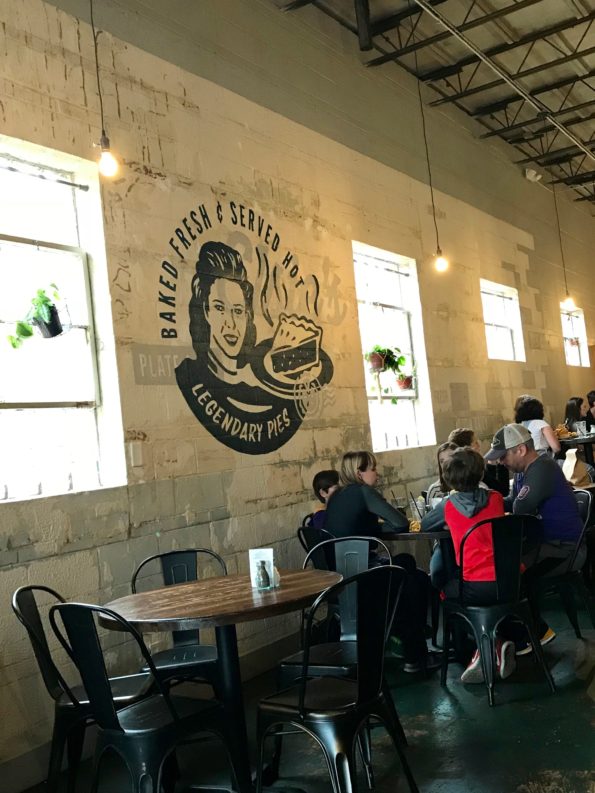 A sweet finish to the day.
Overall our experience at Elsie's was awesome.  The service was good.  The waitresses did a good job serving us and accommodating all of our needs.
The food for the most part was delicious.  There were a few items that could use some work.  But all of the pies both savory and sweet were spot on!  They nailed the pies.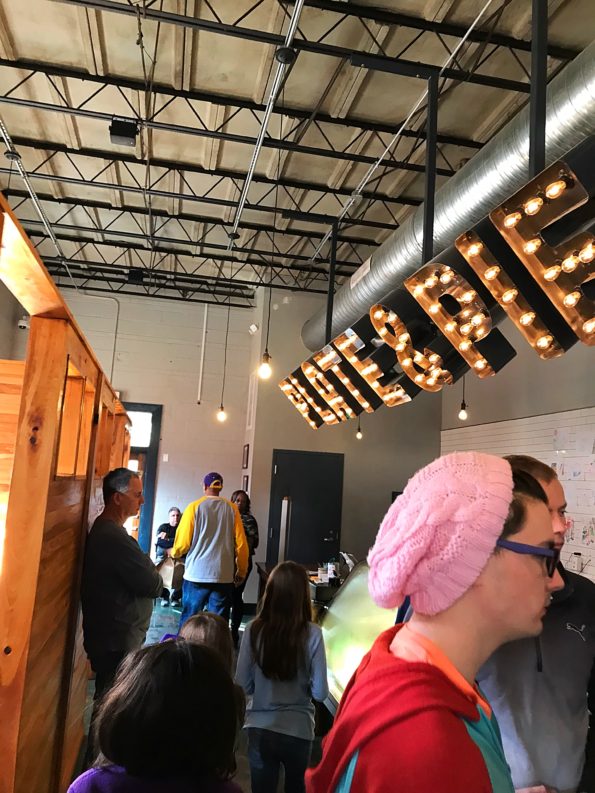 Elsie's Pies and Plates is located 3145 GOVERNMENT ST, BATON ROUGE, LOUISIANA, LA 70806. The Hours of Location are Sunday – Monday 11:00 a.m. – 9:00 p.m., Tuesday – Wednesday 11:00 a.m. – 10:00 p.m., Thursday – Saturday 11:00 a.m. – 12:00 a.m.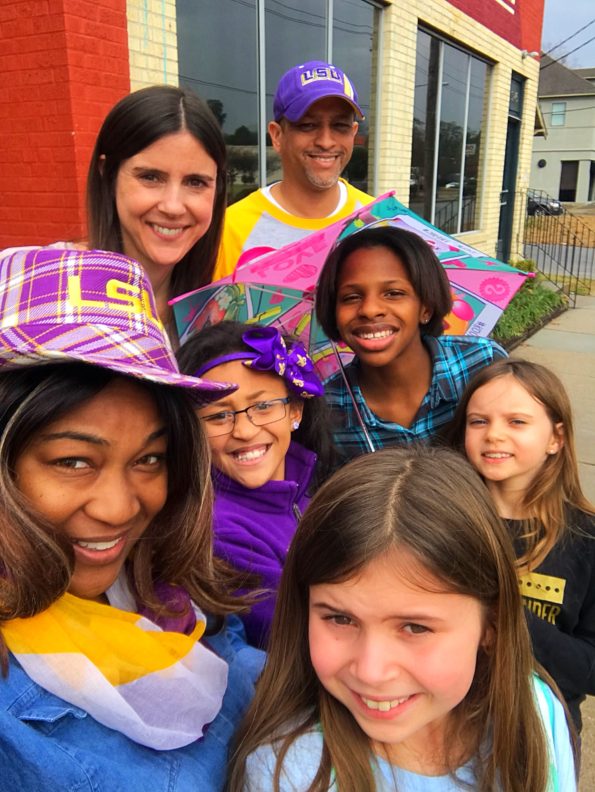 Be sure to tell them that Da' Stylish Foodie sent you.