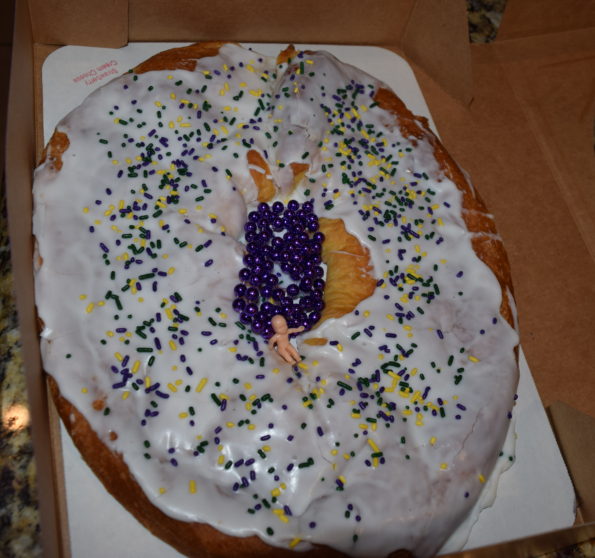 Exploring the different King Cakes in the Lafayette, Broussard and Youngsville area has been quite interesting.  I have received so many emails and messages of suggestions of King Cakes to try.
This blog post is about a Bakery who has been around for many years.  I remember going to one of the locations when I was a kid.  I have taken my children to this same spot and the service and quality remains the same.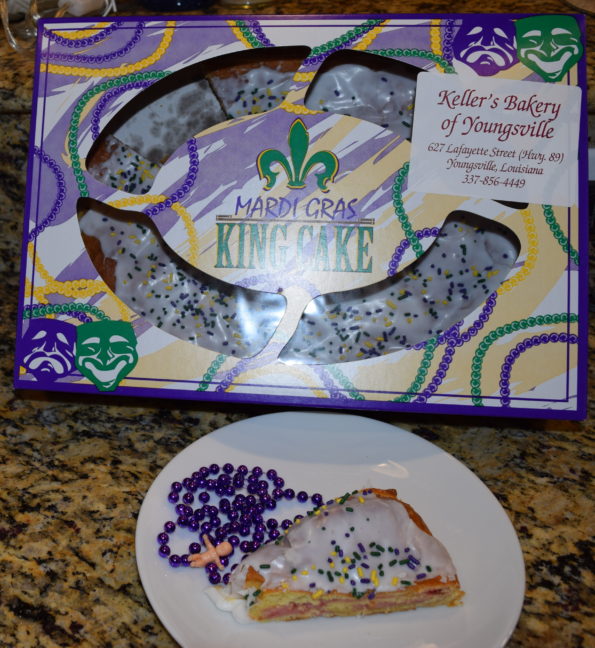 Keller's Bakery has been a constant in the bakery world for this community.  My husband stopped by last Friday and picked up a Strawberry Cream Cheese King Cake from Keller's.
Now I have to say I have never had a King Cake from Keller's but a few of my friends have recommended Keller's as the place to get a King Cake.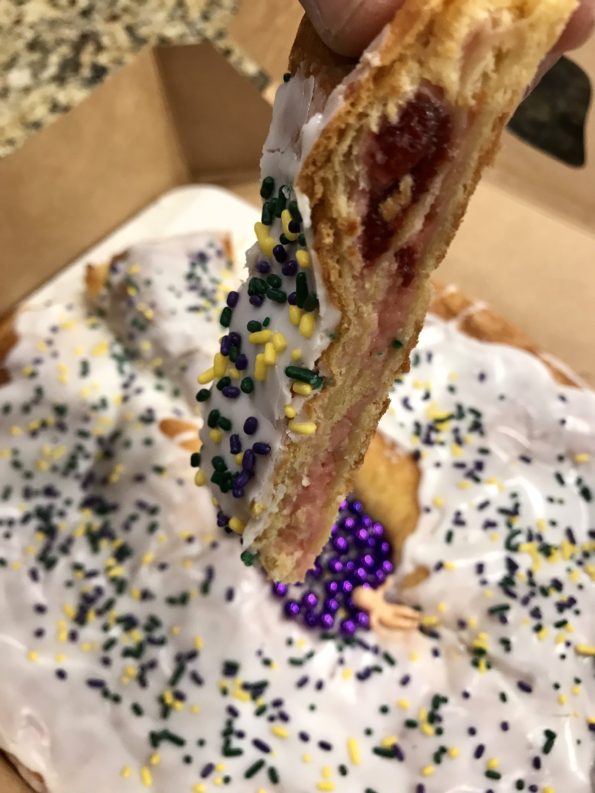 The King Cake arrived and I cut me a little slice to start with a glass of milk.  Now let me tell you this King Cake was addictive. Oh my Gosh!
Moist, the right amount of filling and the flavor was incredible.  So good.  I went back for another slice.  I asked my husband why did you bring this here?!  I couldn't stop eating it, but I made myself stop.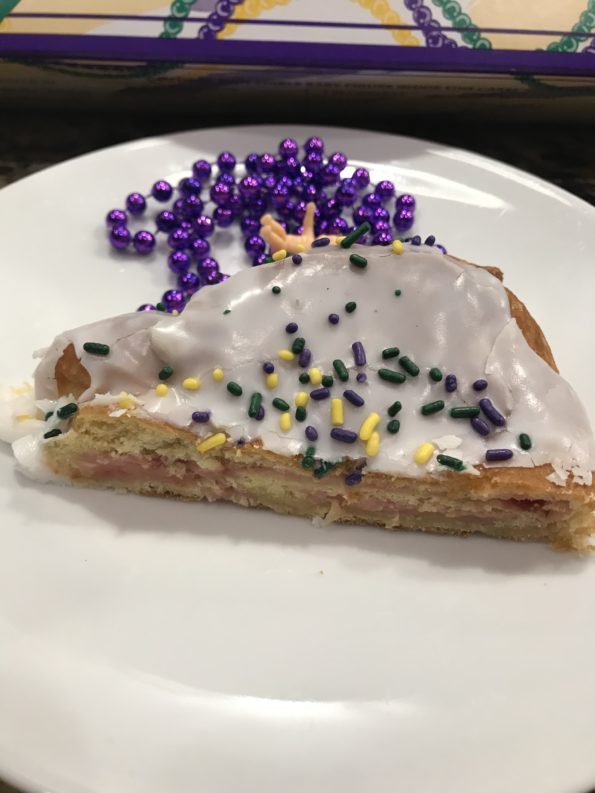 This King Cakes are individually made with Pastry dough made in house at Keller's.  Then filled with the specially made fillings, rolled, proofed, baked and iced using only quality ingredients.  So good.
Offering a variety of flavors like pecan praline, blueberry cream cheese, chocolate bavarian cream, raspberry walnut and many more.
If you haven't had a Keller's King Cake you are missing out.  I guarantee you won't be disappointed.  Superb!
Let's just say this one didn't survive the house past Monday!  It was that good.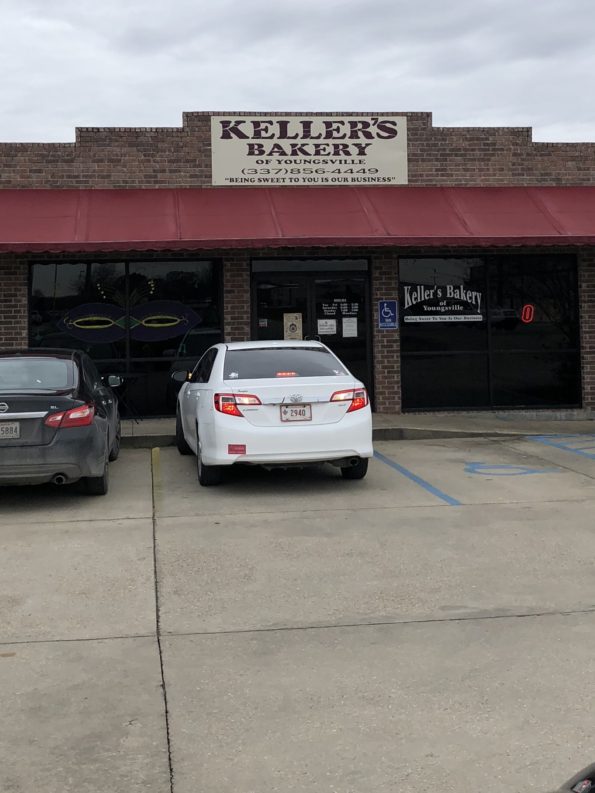 Keller's has two locations in this area. Downtown Lafayette and the Youngsville area. We ordered our King Cake from the Youngsville area. Keller's is located at 627 Lafayette St, Youngsville, LA 70592.