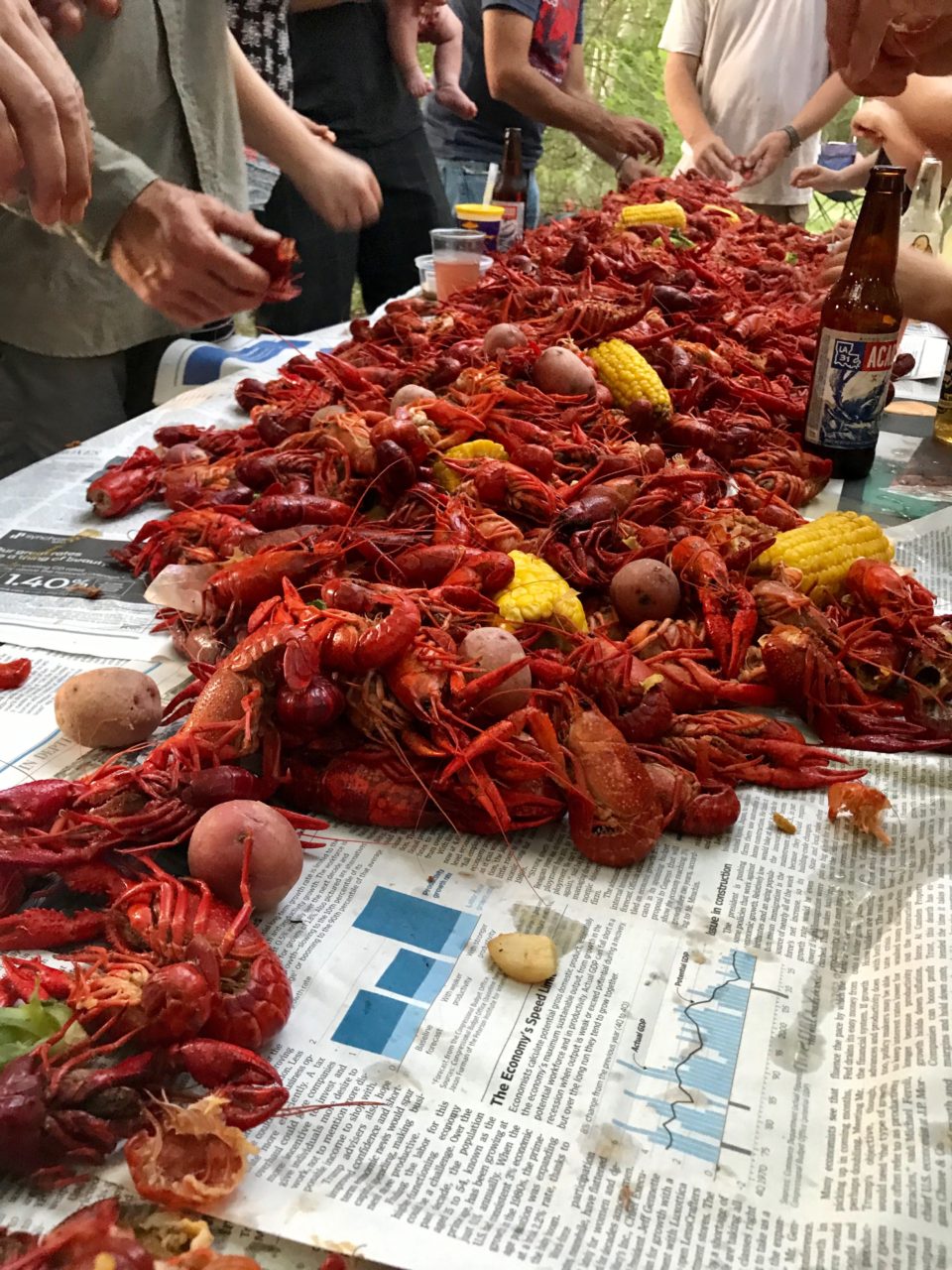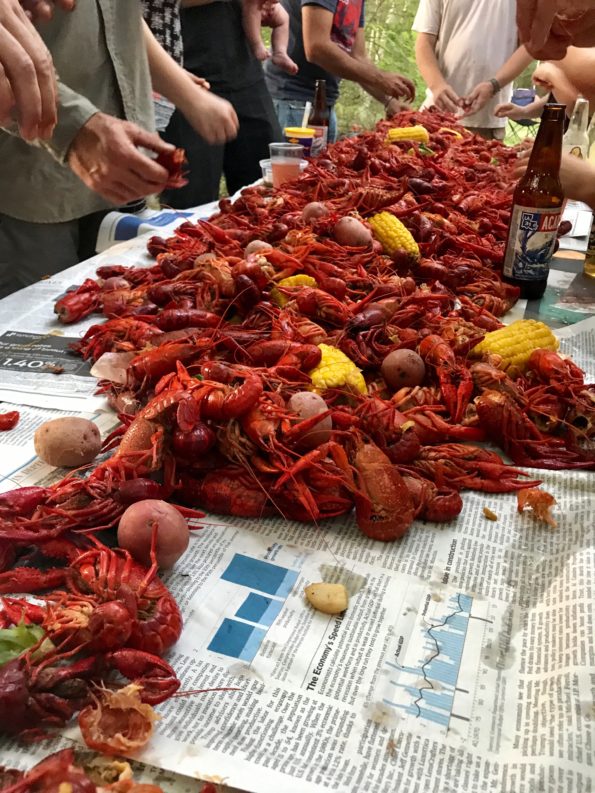 Manu Feildel's is the host of My Kitchen Rules.  He is embarking on a new journey An American road Trip, a new TV Series.
Traveling through the swamps of Florida to Texas where he will compete in one of the biggest BBQ Cook offs in the Deep South.
Exploring Georgia and seeing if he can conquer eating some of the biggest burgers. Journey through the Miami Cuban food scene.  As well as discovering a taste of France in with the Louisiana's Creole and Cajun Cuisine.
The show Manu's American Road Trip officially kicked off Wednesday, March 7 at 9 pm on Channel 7.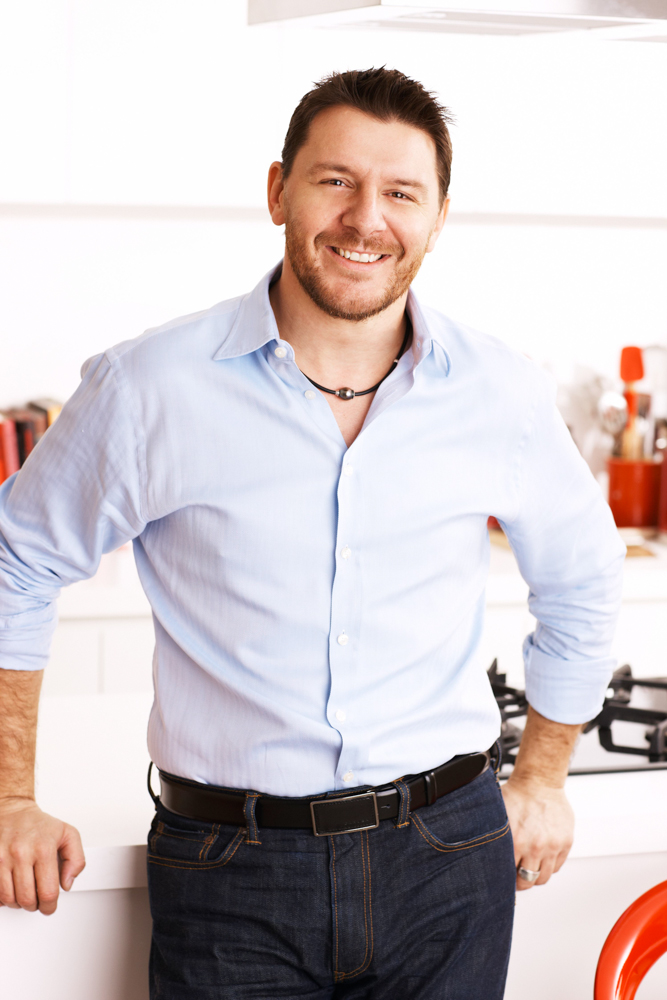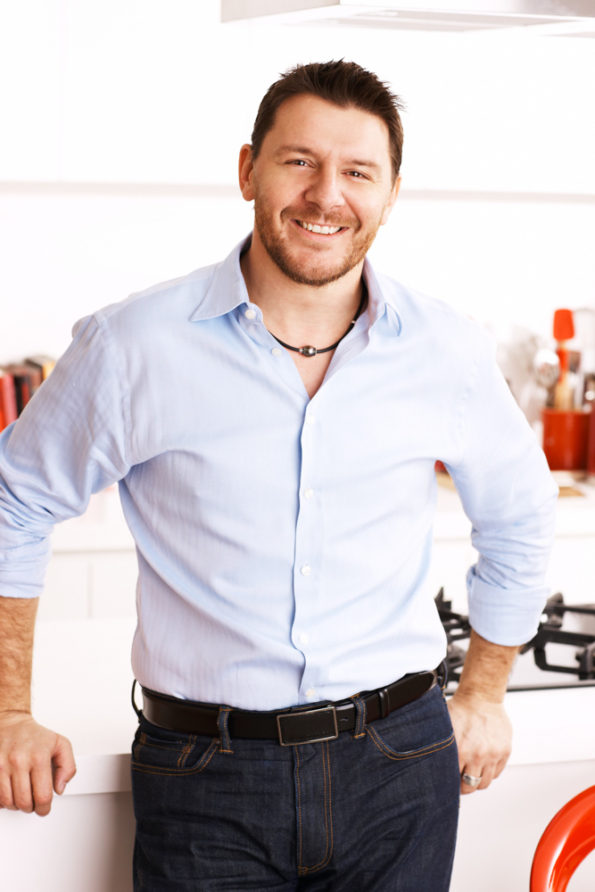 Here is a little about Manu for those who may not know who he is. "It seems that Manu Feildel was destined to become a great chef and entertainer from the moment he was born. His great grandfather was a pastry chef, his grandfather and father were chefs, and his mother is a great cook – but as a child Manu saw his future on the stage rather than in the kitchen.
At 13 years old Manu joined an amateur circus school, however by the time he turned 15 he had decided that the road to becoming a professional clown was not for him. He started as an apprentice in his father's restaurant and quickly progressed to a fine dining restaurant to finish his apprenticeship. But soon thereafter the travel bug bit Manu and he packed his knives and headed for London.
It was there, working in the top French restaurants in the UK, that Manu really began to understand and love the career he had chosen. In 1999 Manu flew to Australia and it was in Sydney that his career started to move at a lightning pace — opening Sydney Morning Herald Chef's Hat winning kitchens across the city, and eventually his own restaurants in Sydney and Melbourne.
Manu Feildel is one of the most popular personalities on Australian television as co-host of the long-running Channel7 series My Kitchen Rules. MKR debuted in 2010 and the seventh series went to air on Channel7 in February 2016. The show has been nominated for several AACTA and Logie awards, winning Most Popular Reality Program in 2014.
Beyond MKR, Manu has been a feature on Australian television for over a decade, including appearances on Channel Ten's Ready Steady Cook, The Circle, Sunrise, Channel7's Morning Show, and 9am with David & Kim. He also co-hosted the series Boys Weekend, and in 2011 won the 11th series of Dancing with the Stars — proving he still loves the stage!
Starting in 2013 Manu took viewers around his home country in My France. Then in 2016 Manu's long-held dream to follow the route of Jules Verne's novel Around the World in 80 Days as a gastronomic world tour was realised in Around the world with Manu, a six episode series airing in October and November on channel 7TWO.
As an author, Manu has published four books: Manu's French Kitchen (2011), Manu's French Bistro (2012), French for Everyone (2014) and More Please! (2016)".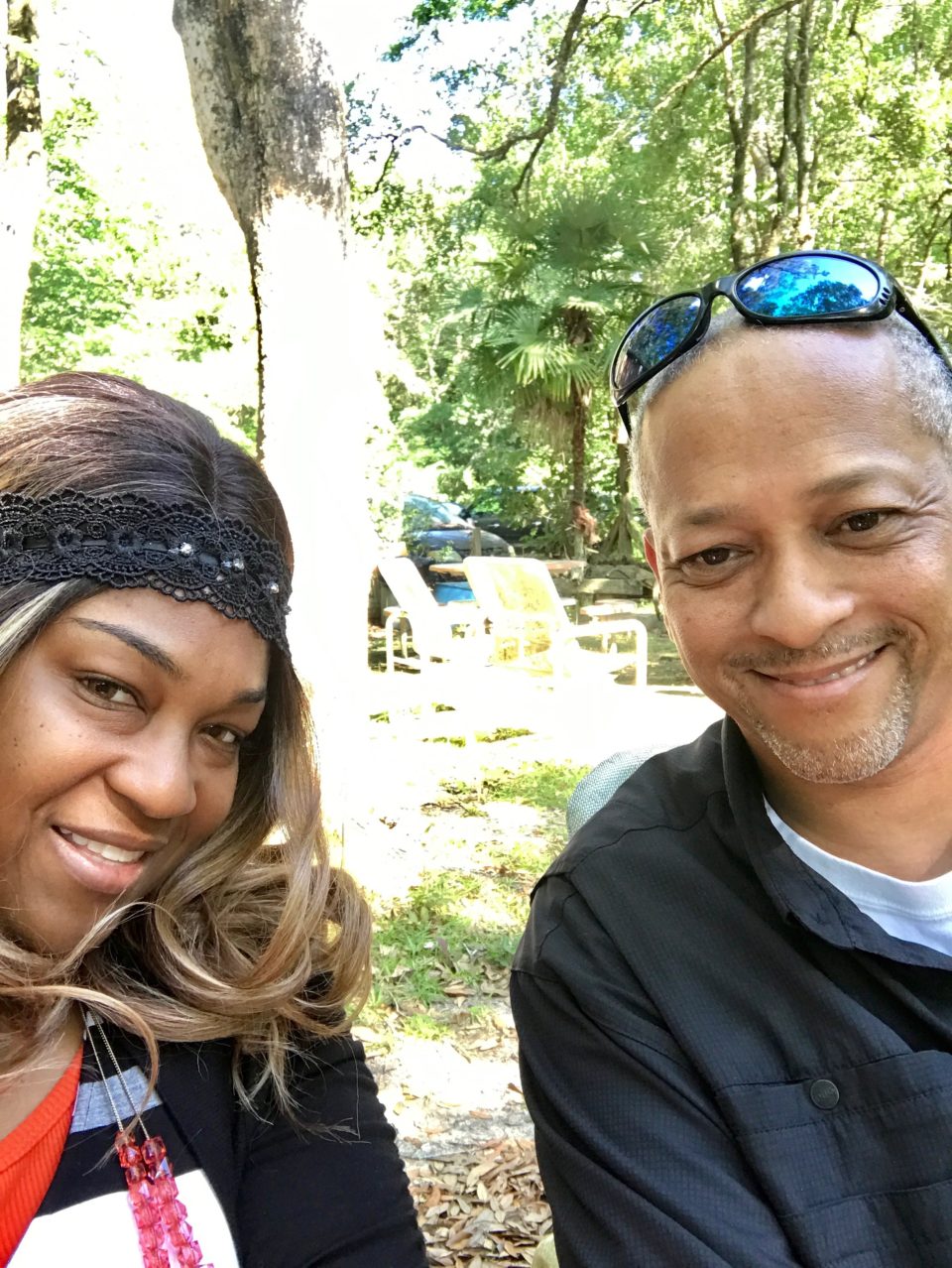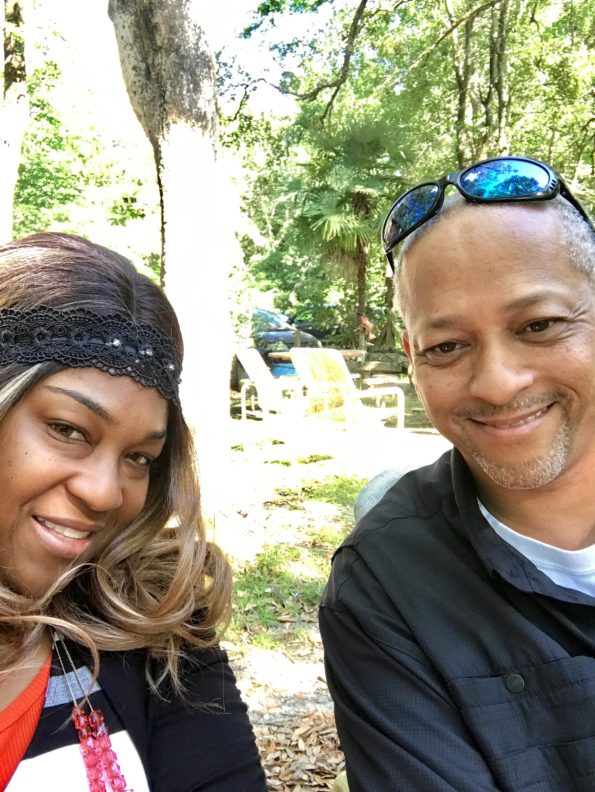 My husband and I had the opportunity to be a part of the live recording of his show in Louisiana last year.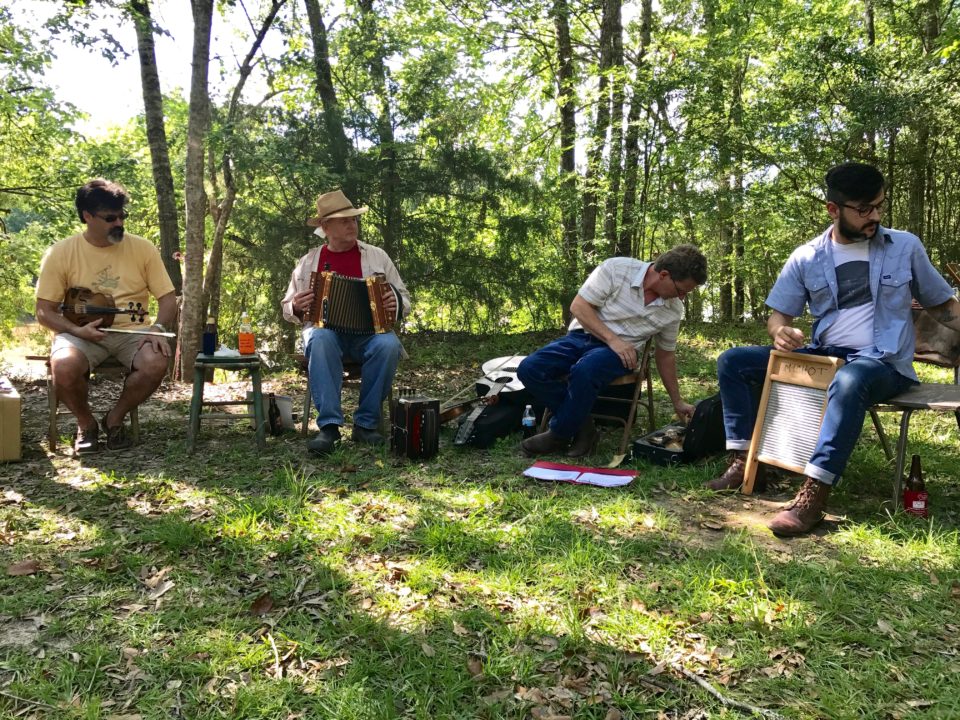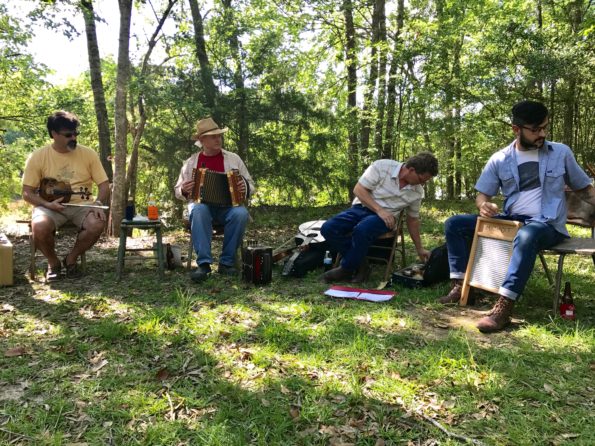 The event was a family style crawfish boil with good ole' Cajun Music.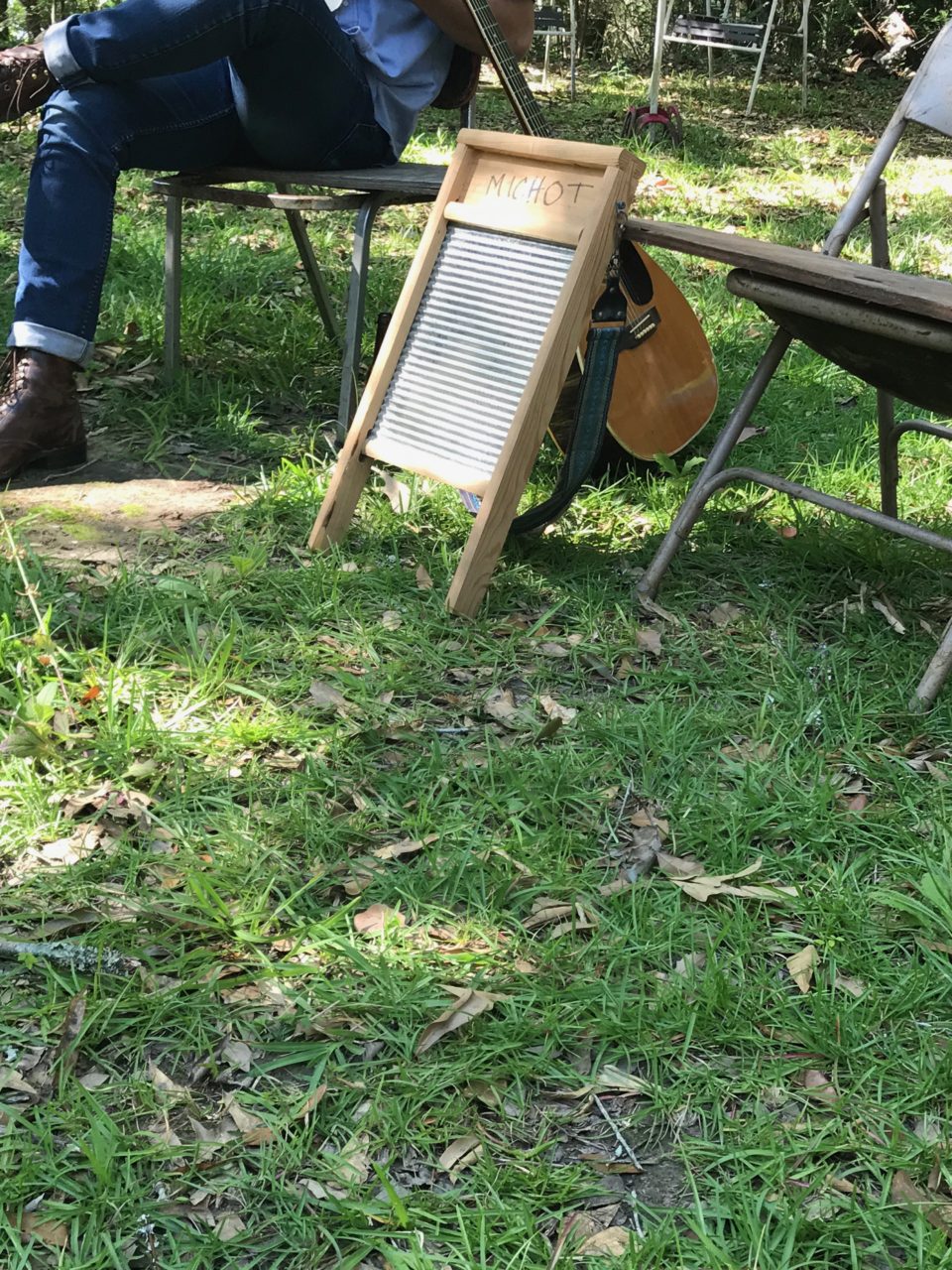 We arrived and the band was already playing music and enjoying the beautiful breeze. The location was in a secluded area near the Vermilion river.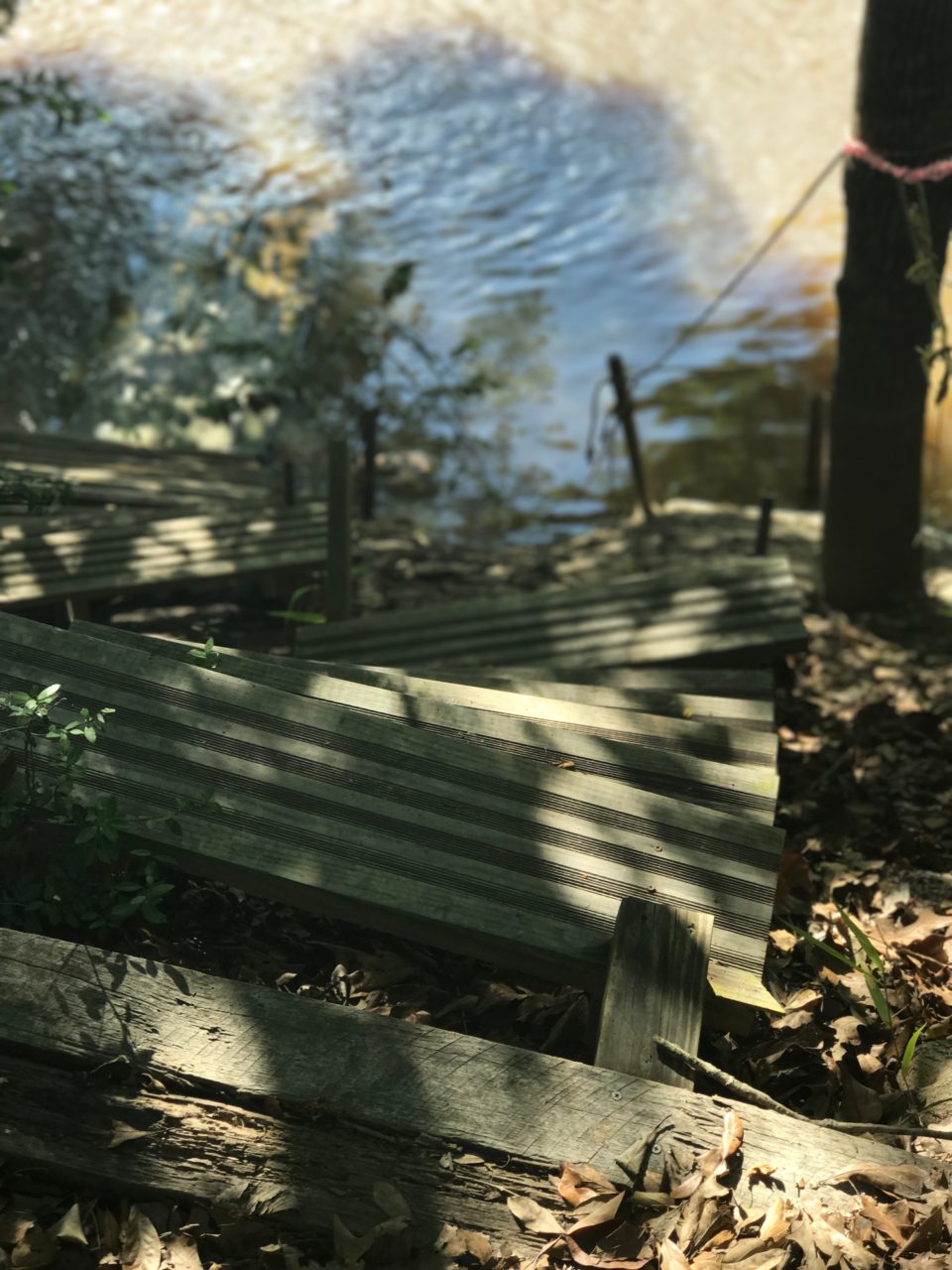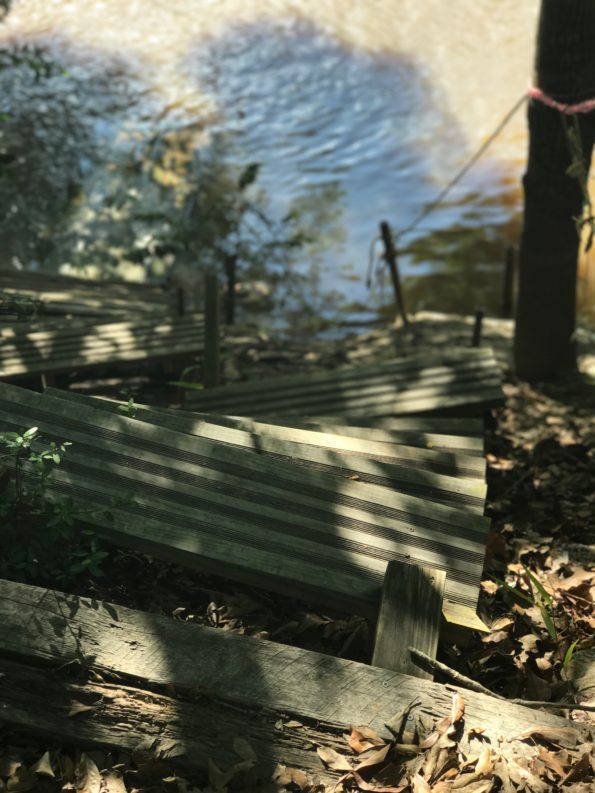 Trees surrounding the area we were sitting.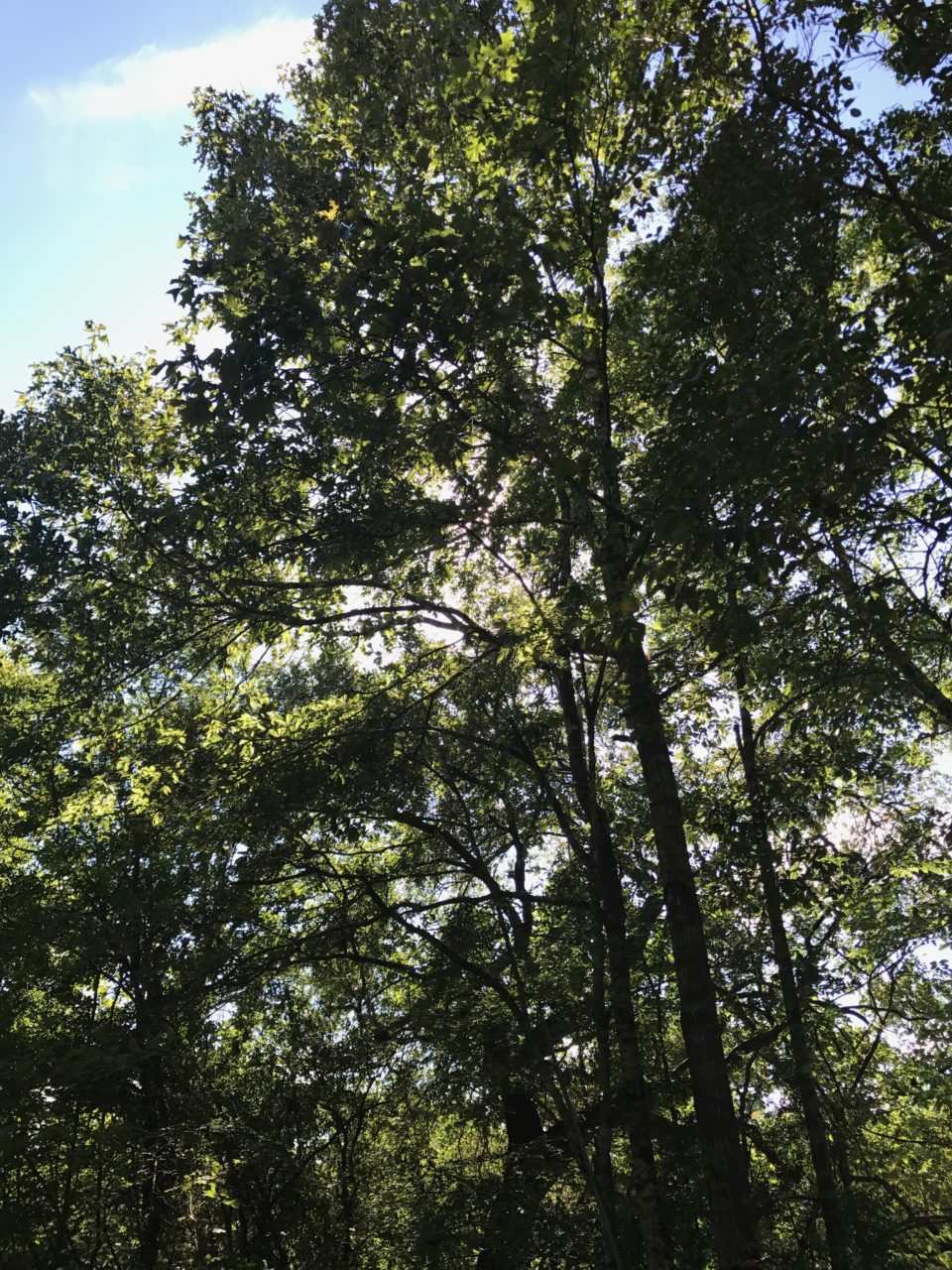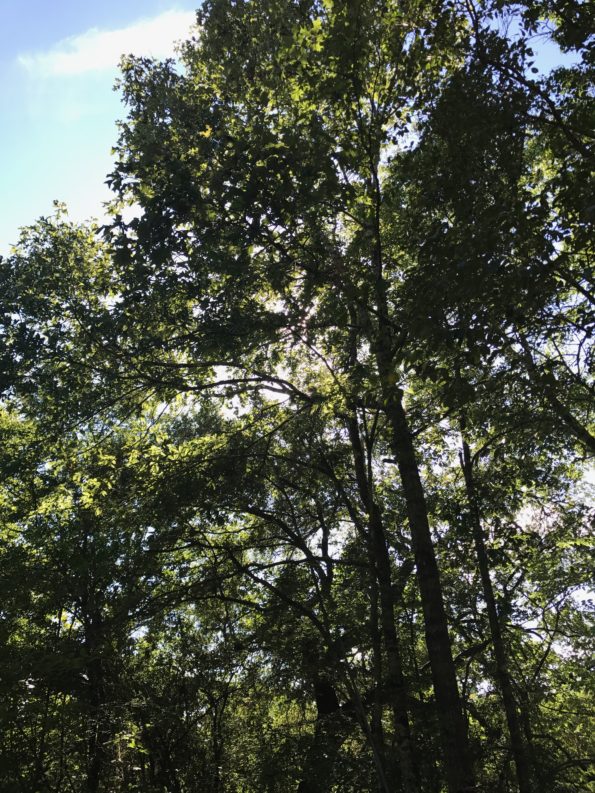 The participants started to arrive.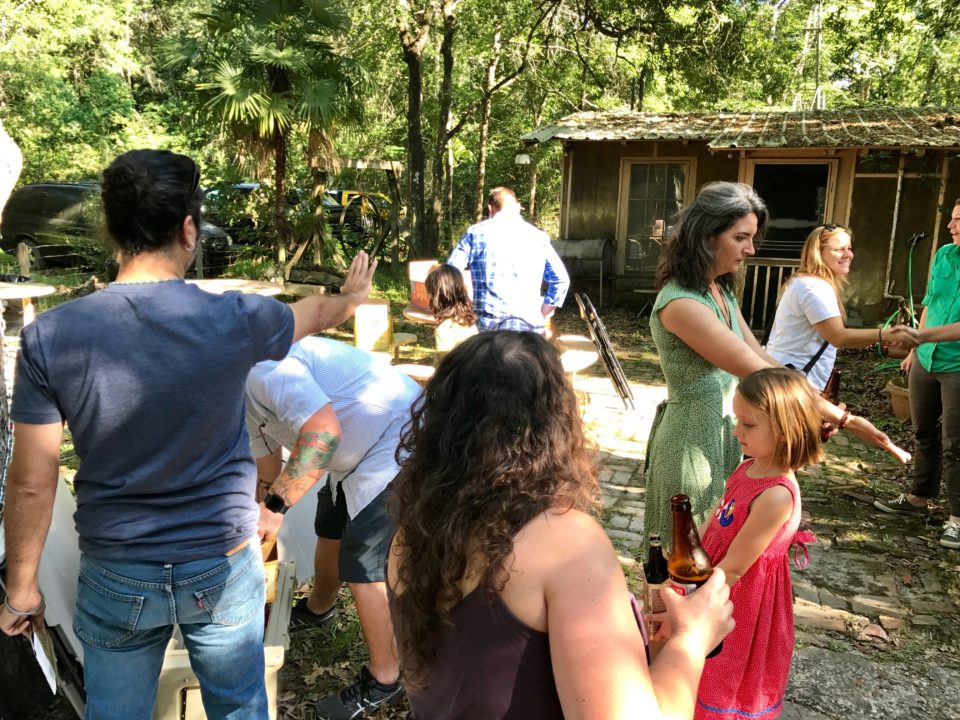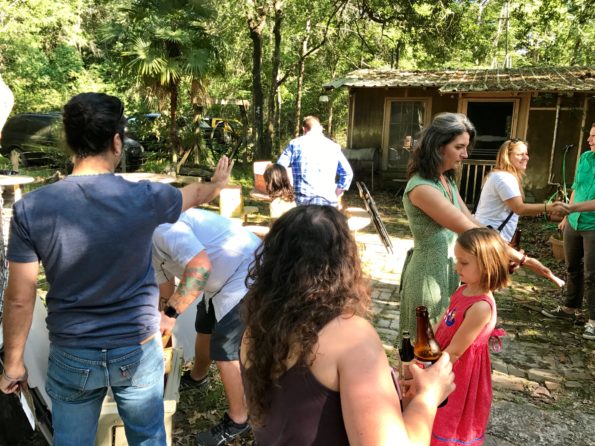 We chatted a bit with some of the people coming in.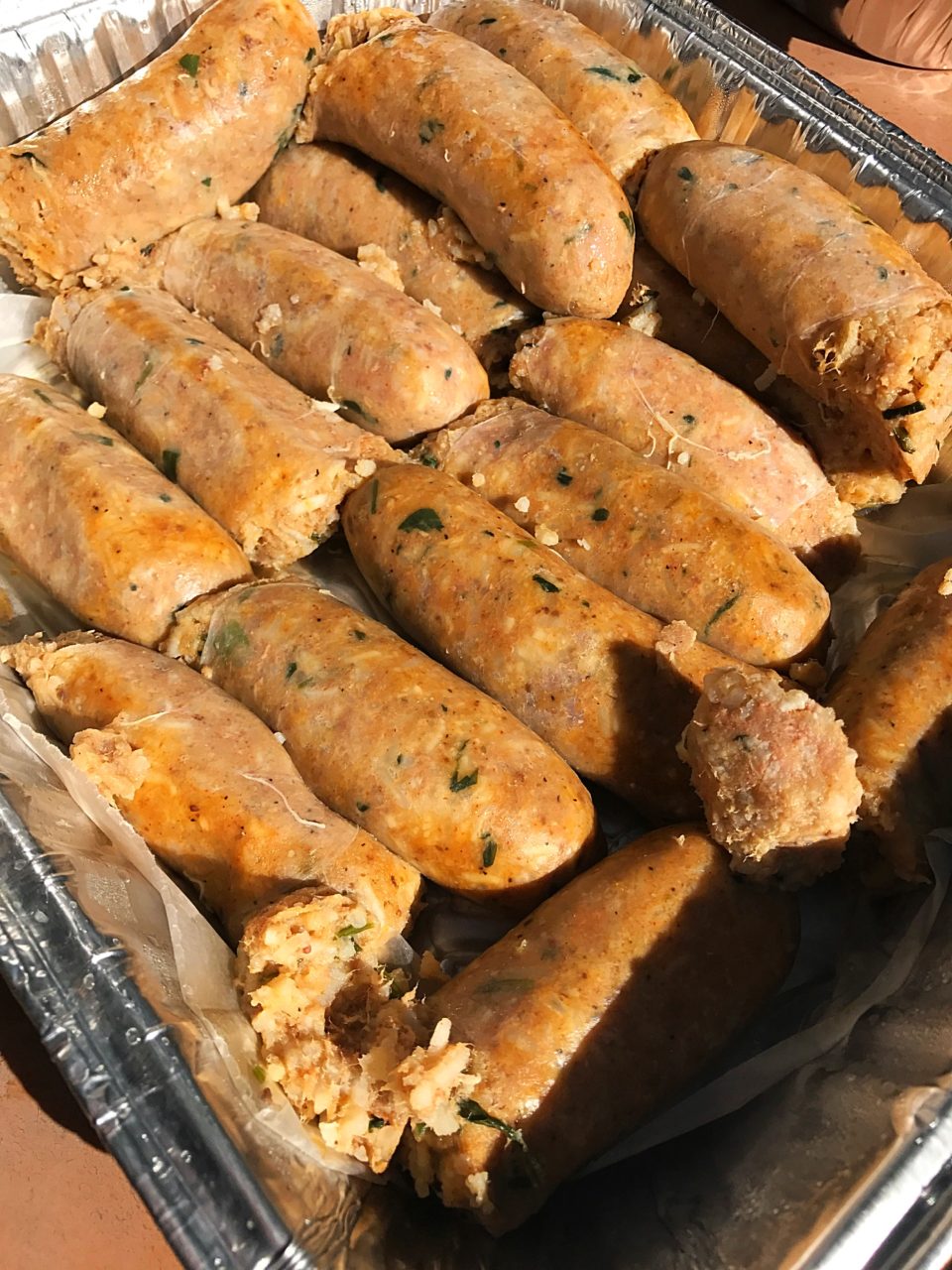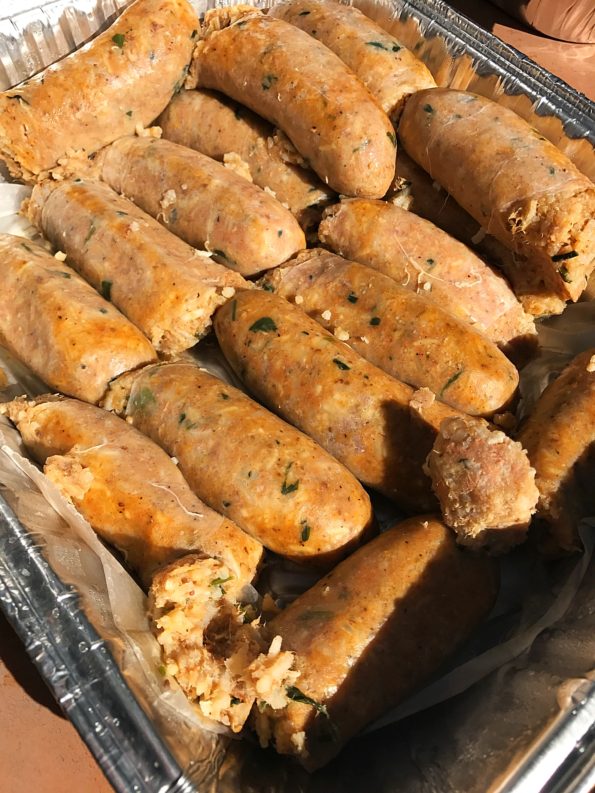 Boudin was already on the table for us to enjoy.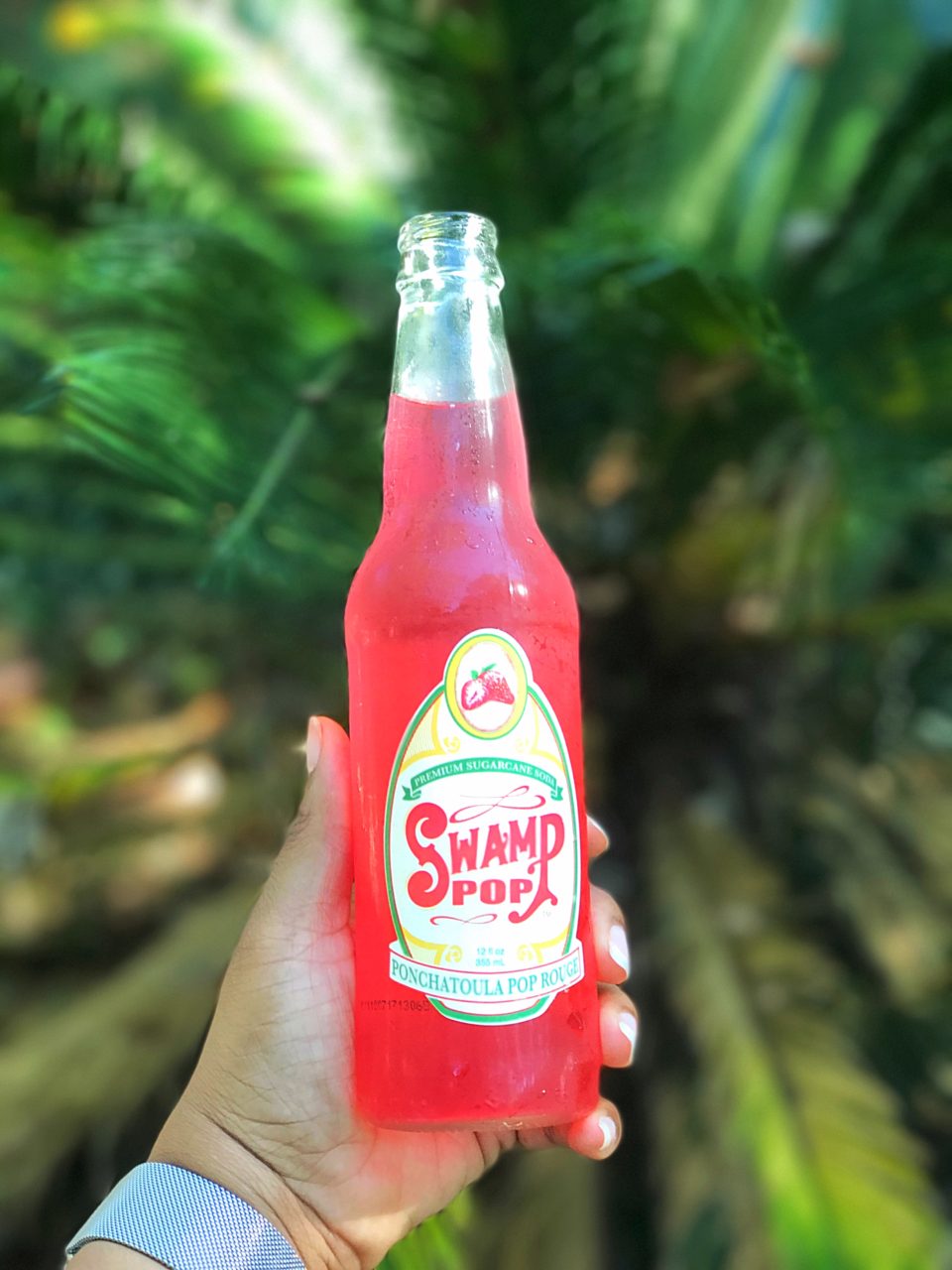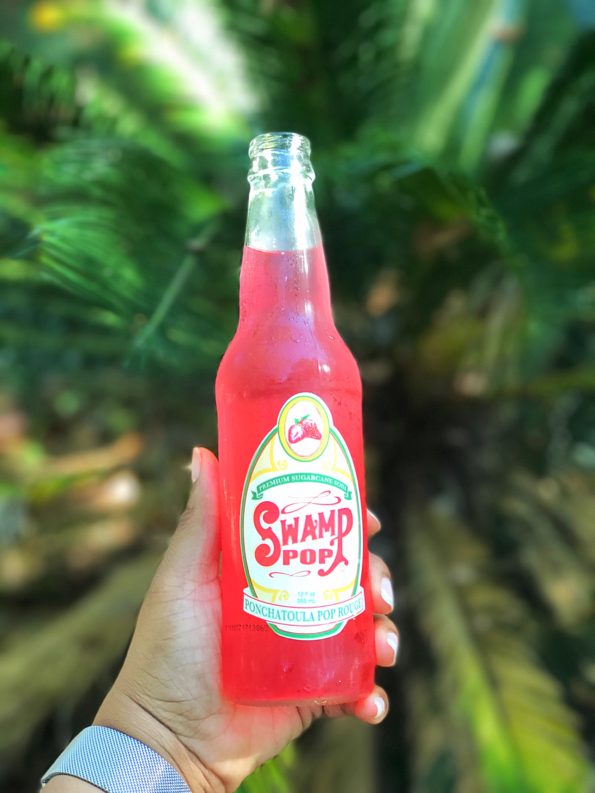 Shortly afterwards the Swamp Pop, Rose' Wine and water arrived.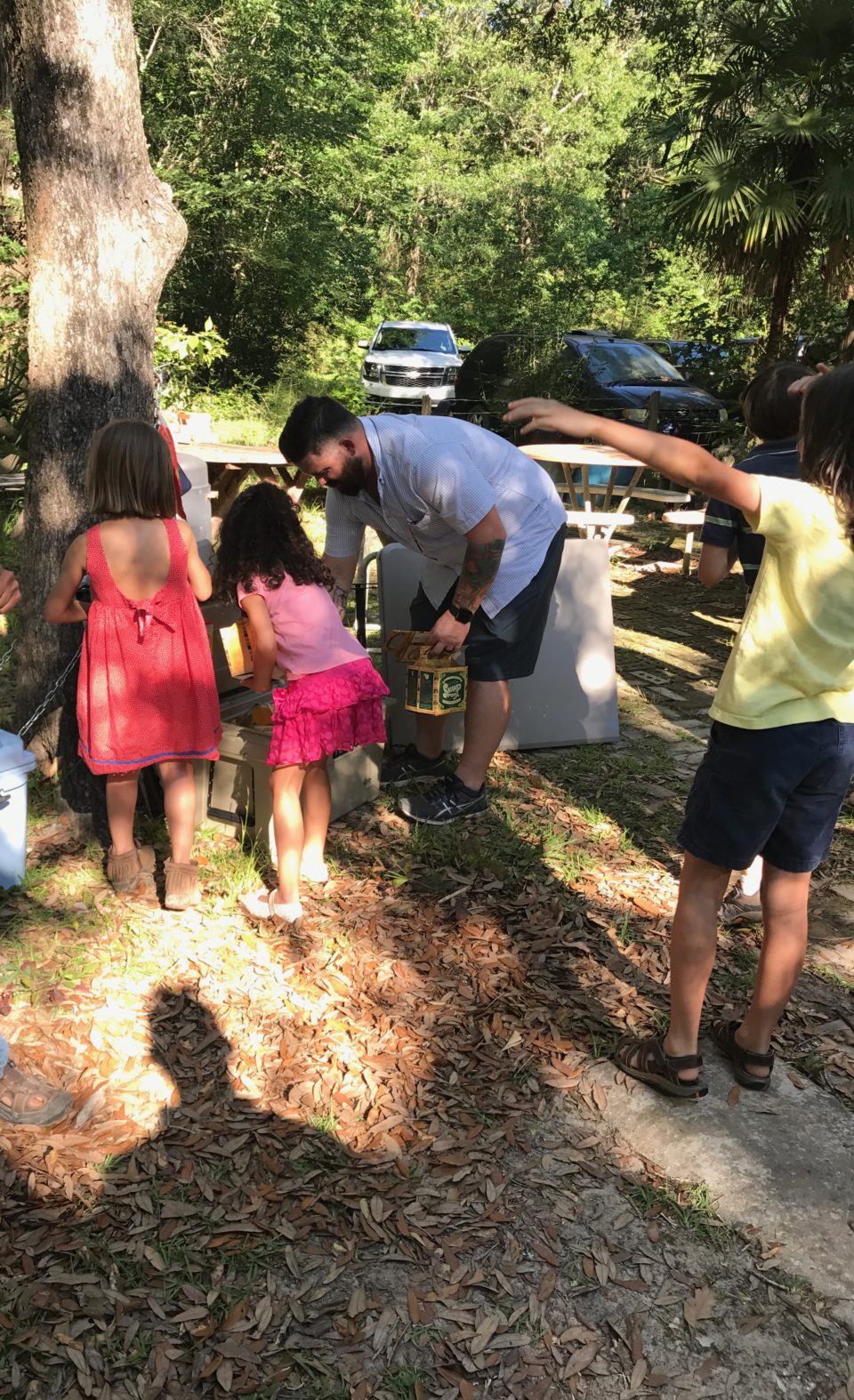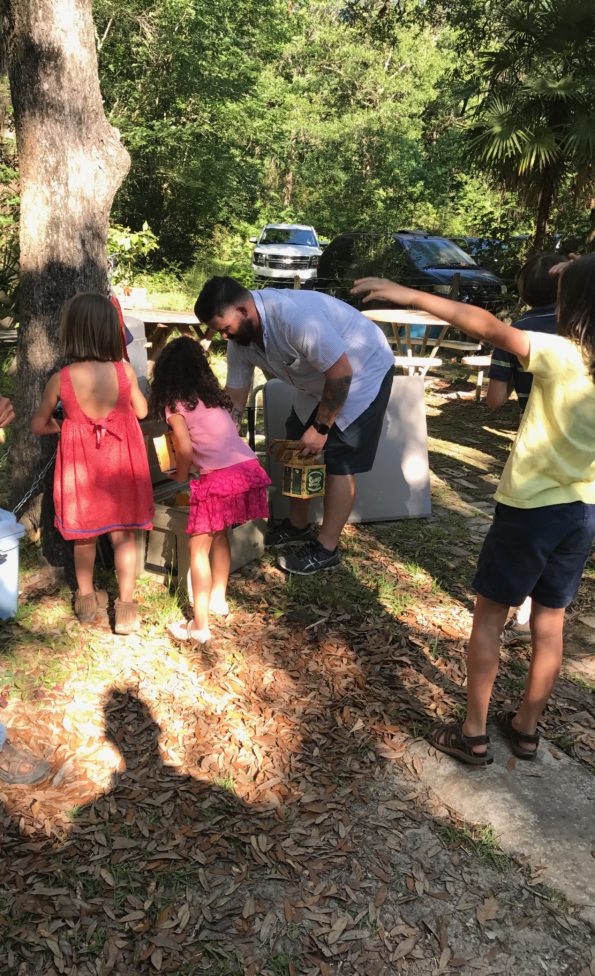 It felt like a family boil that we have in south Louisiana every year during Crawfish Season.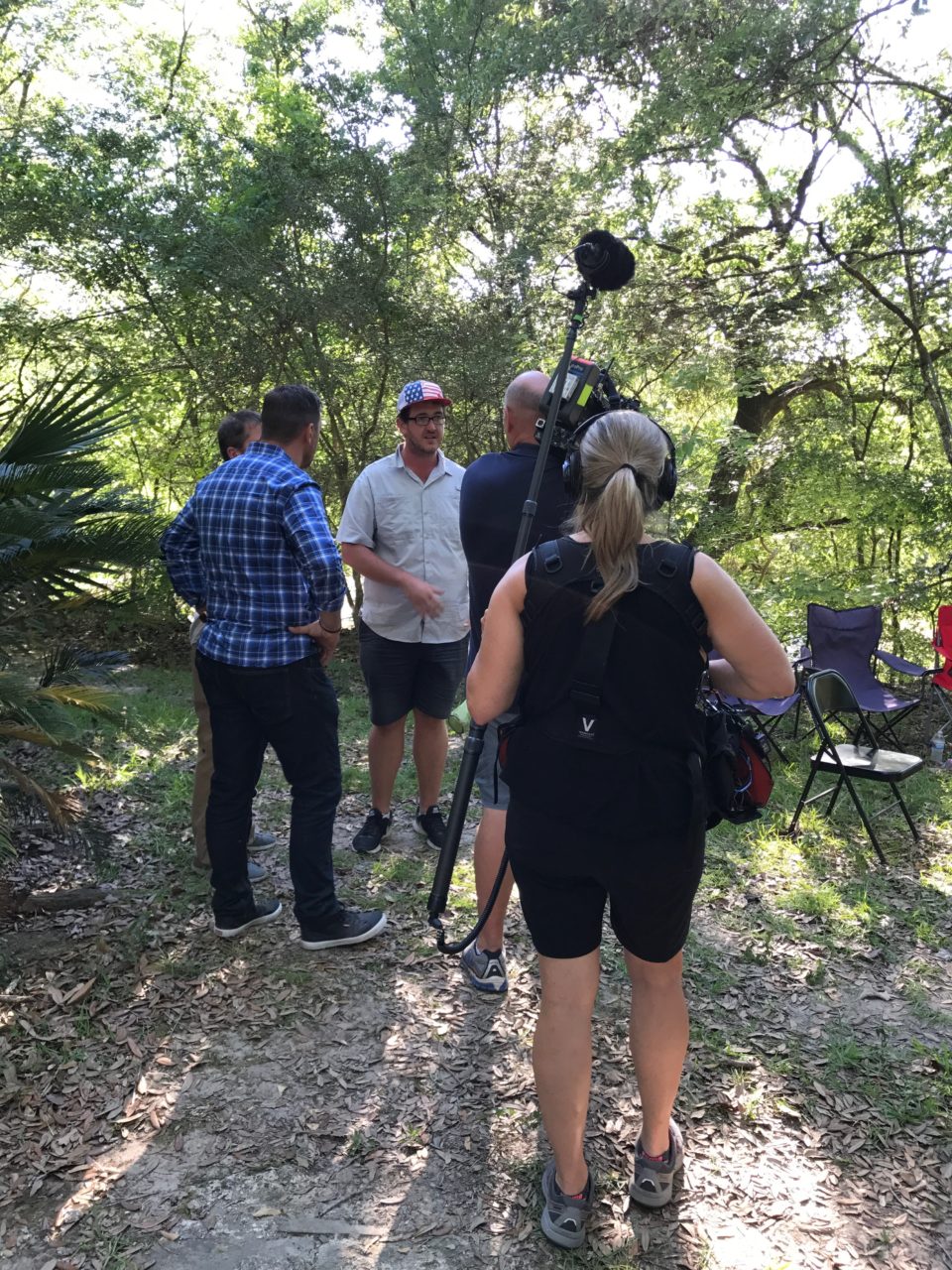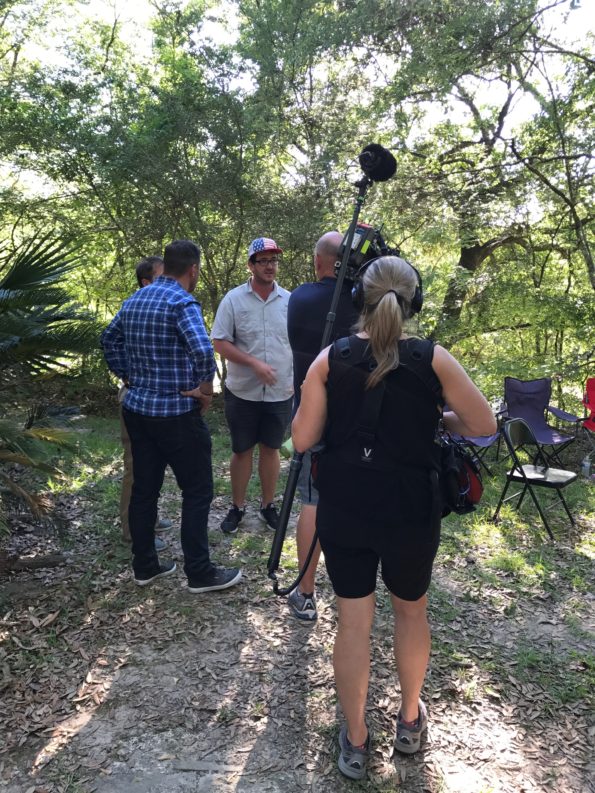 The Chef and his crew arrived shortly afterwards and started prepping for the Crawfish Boil.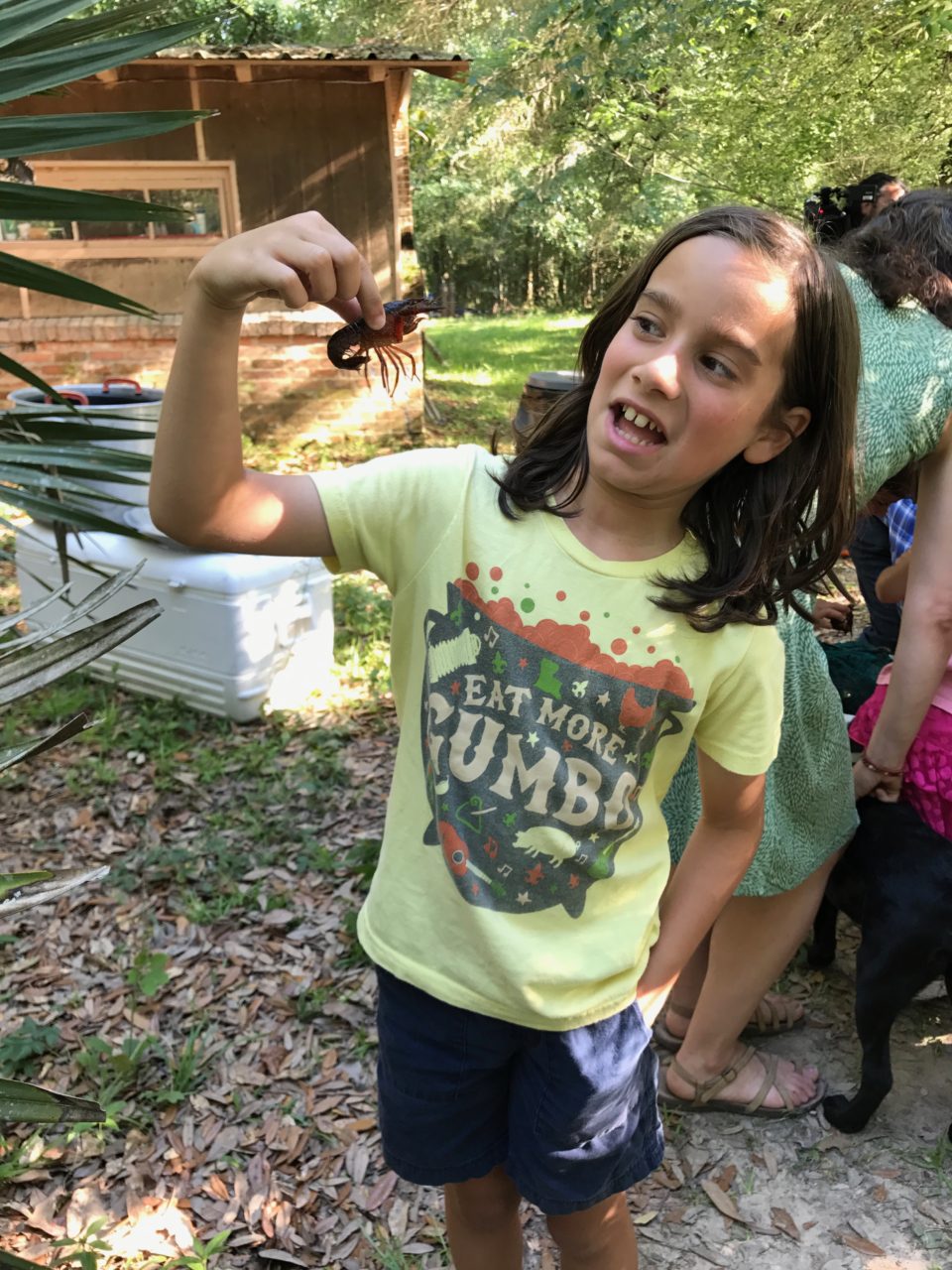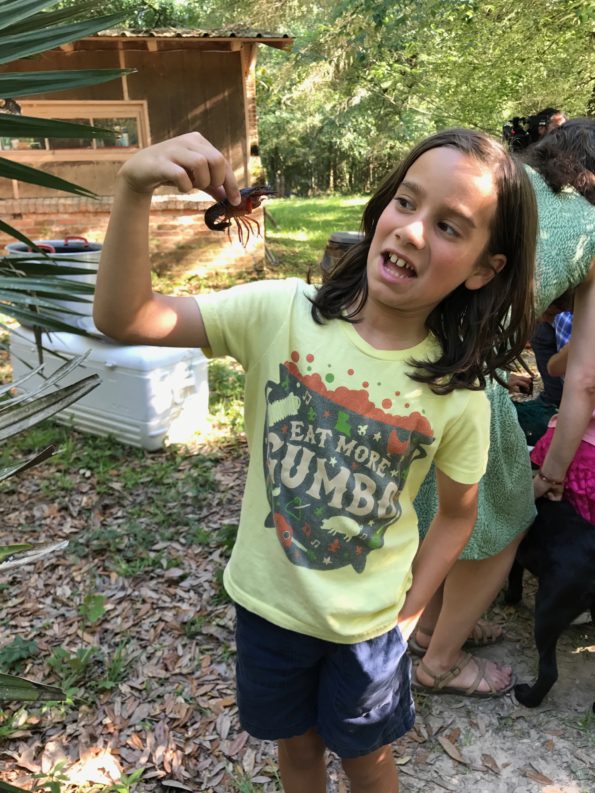 While they were prepping the food, his team began to give us instruction as to how everything would go.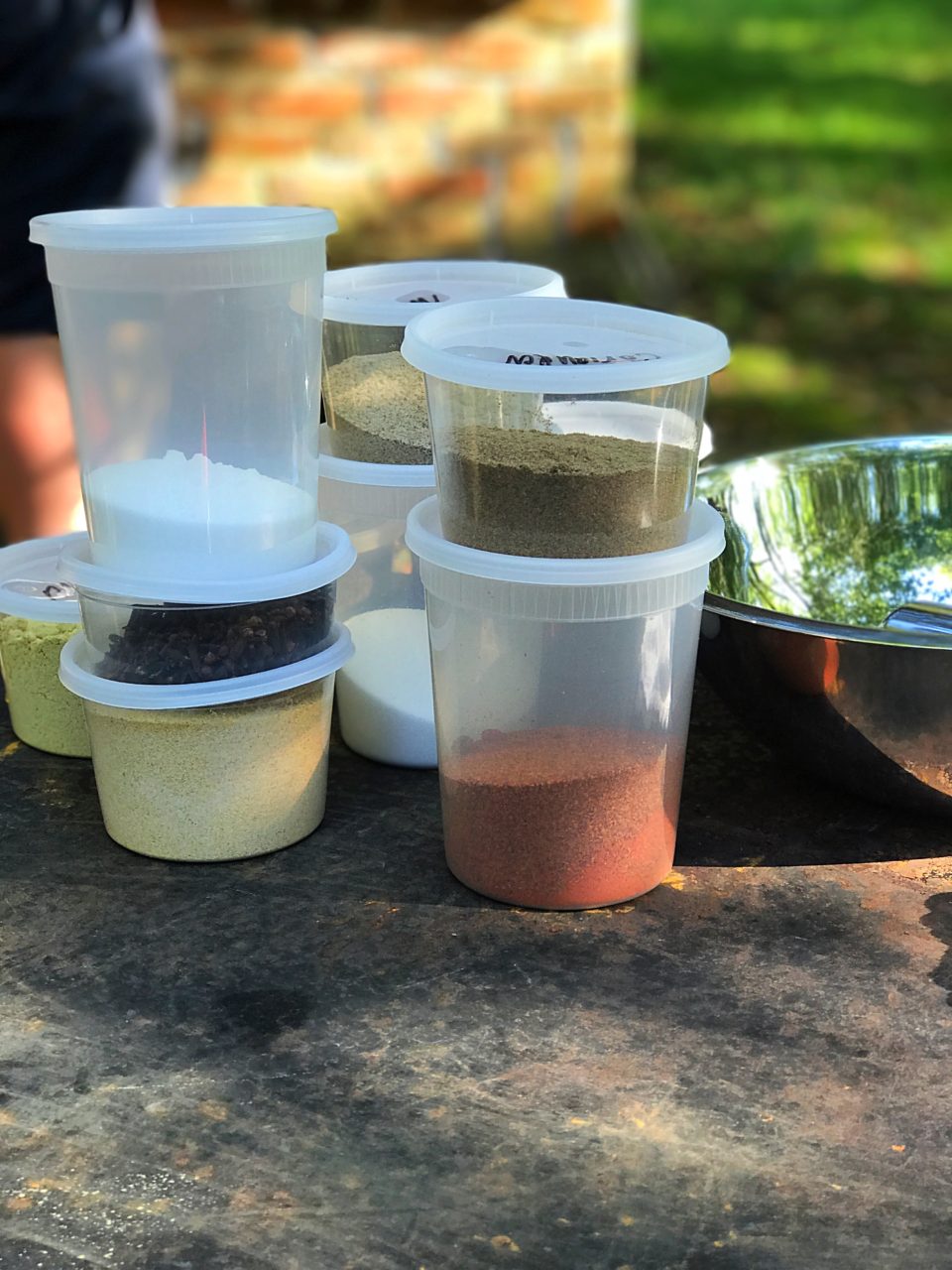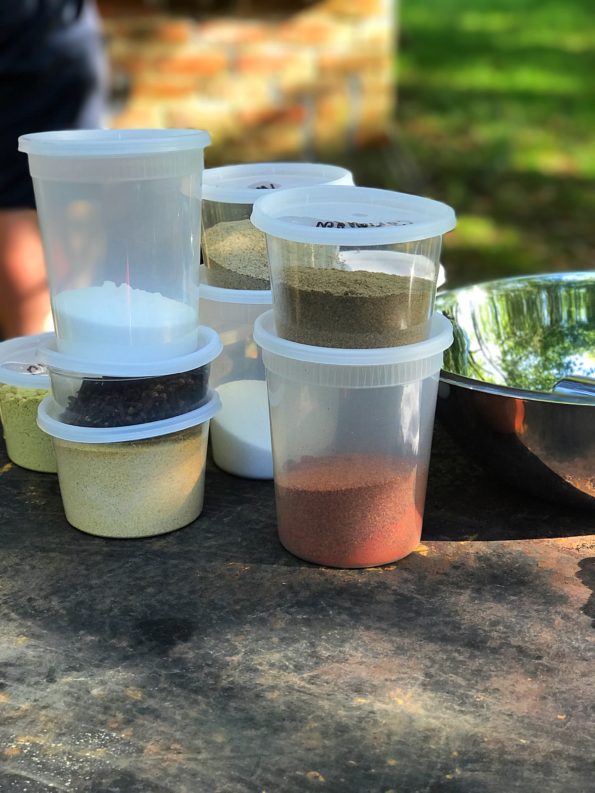 The Spices, pots, vegetables and of course Crawfish were placed near the boilers.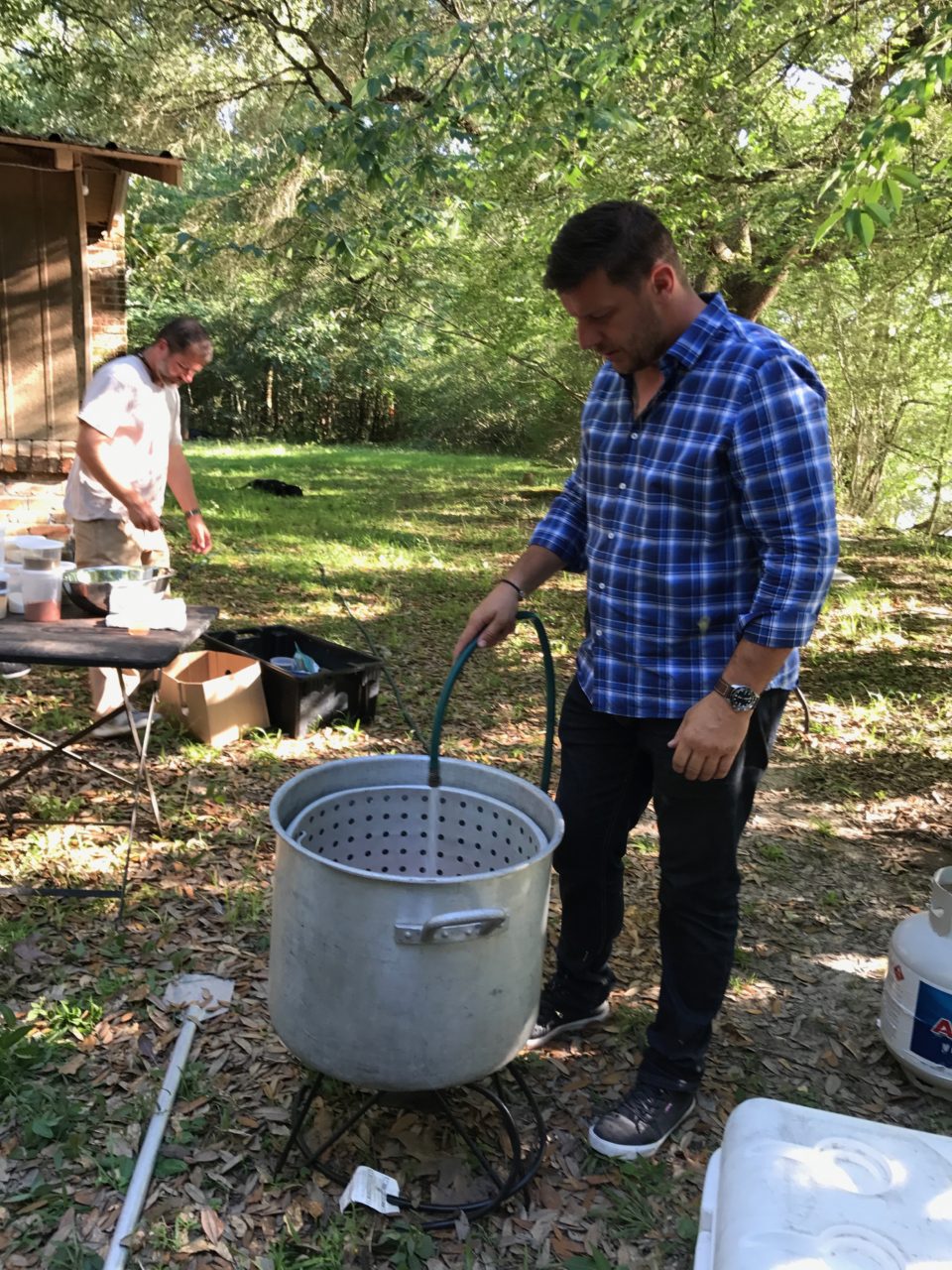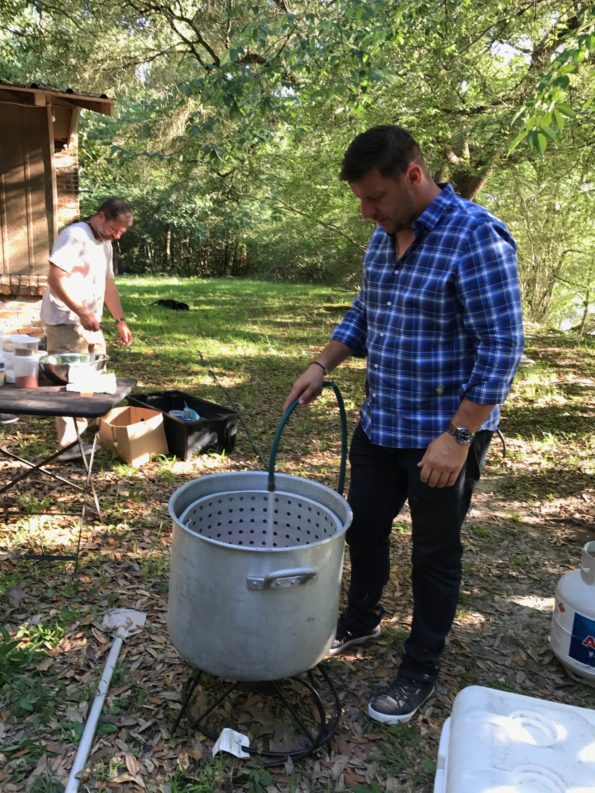 Then the magic started with the water first!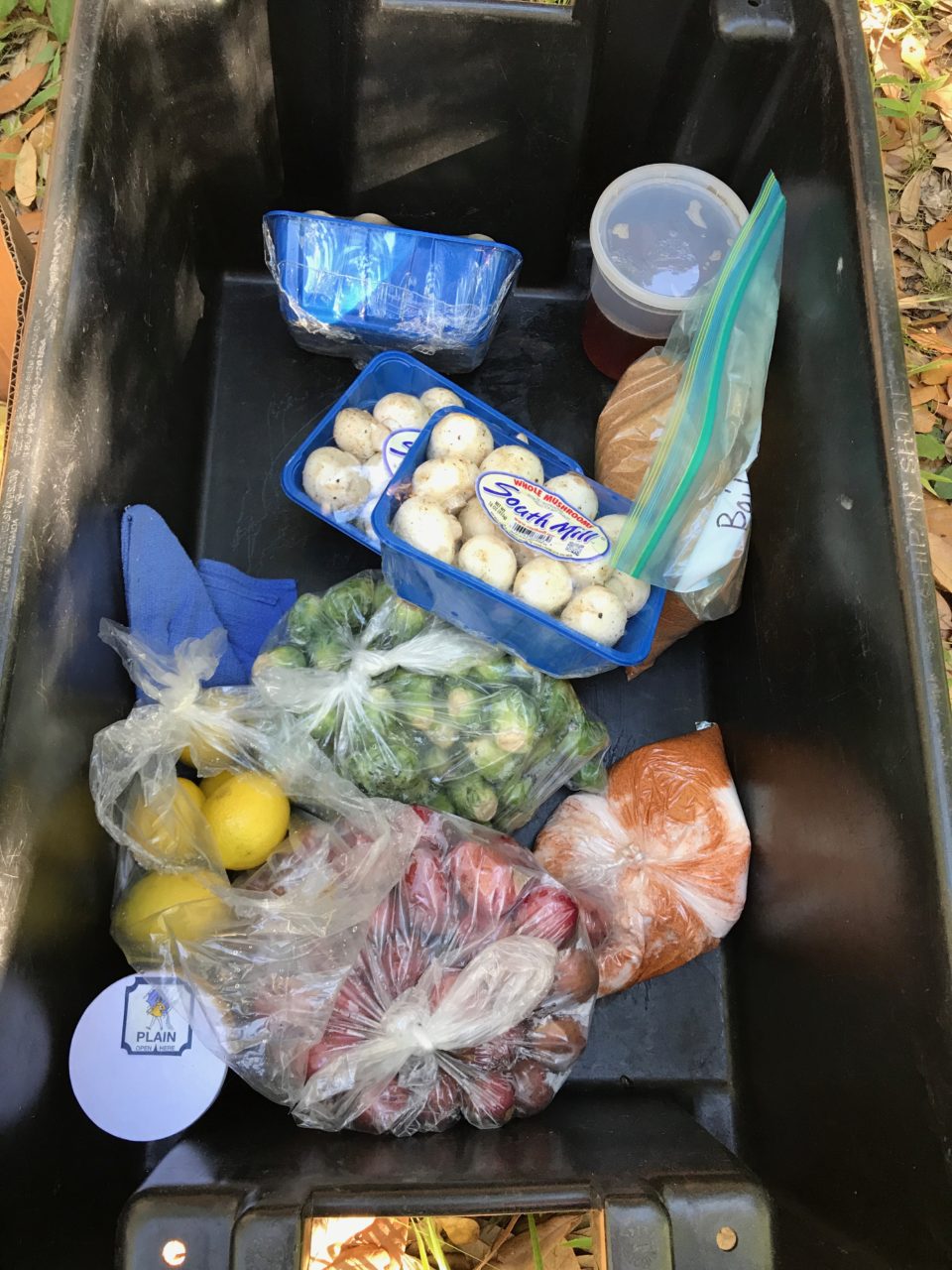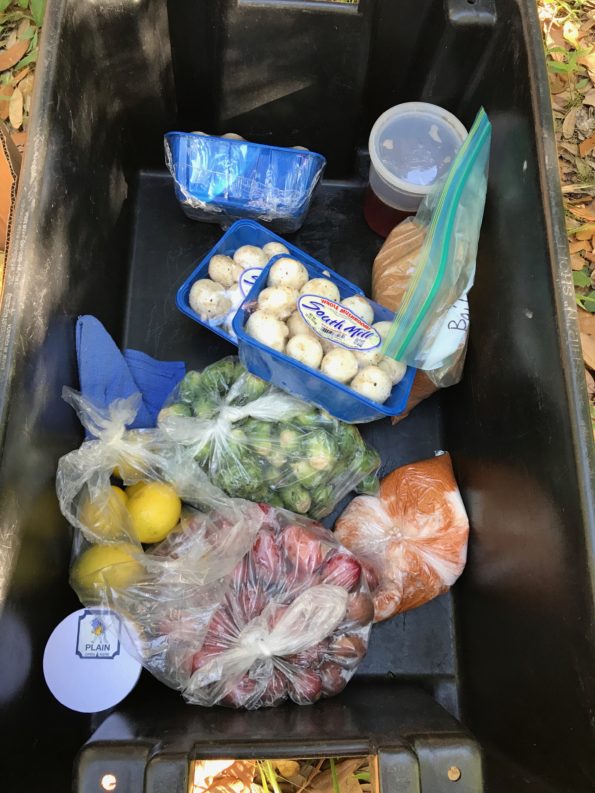 While the Crawfish and sides were boiling we enjoyed the wonderful fresh air.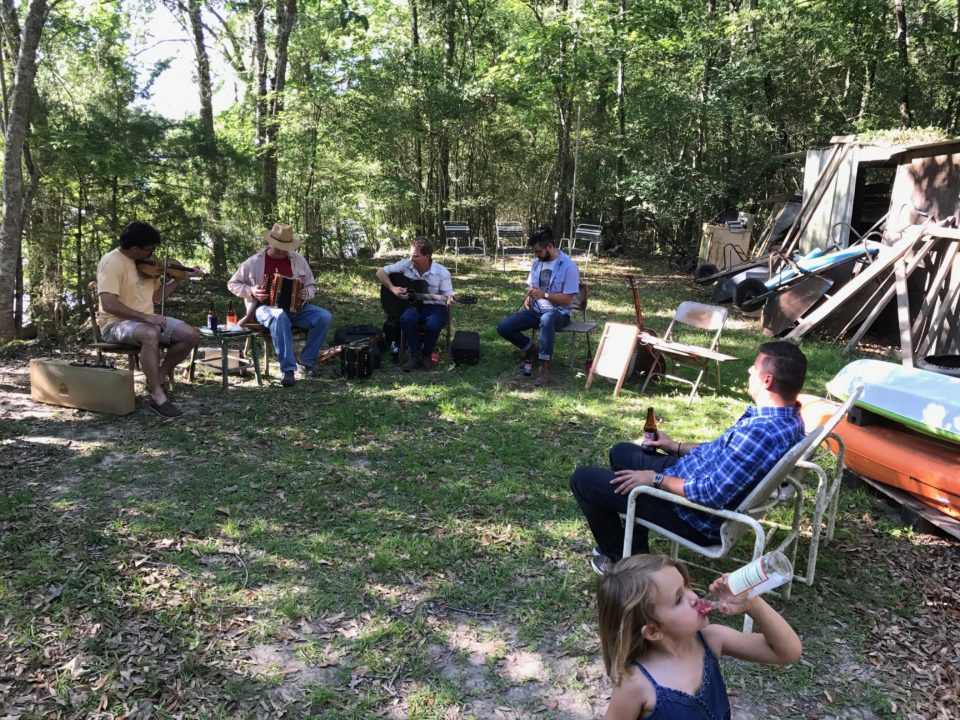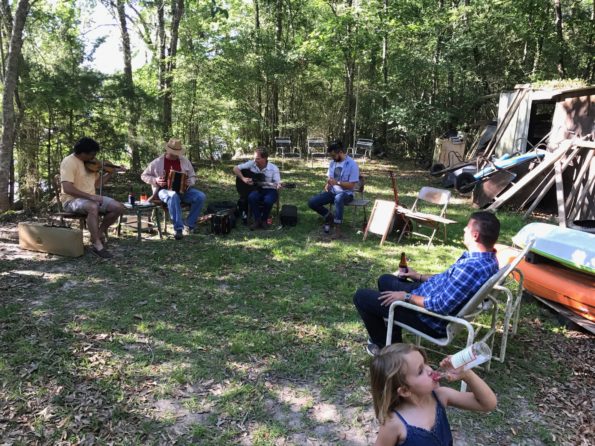 As we sat there was continued sounds of the good Zydeco Music and the conversations with the all that attended.
Once the items were boiled and ready to go we were ready to dive in.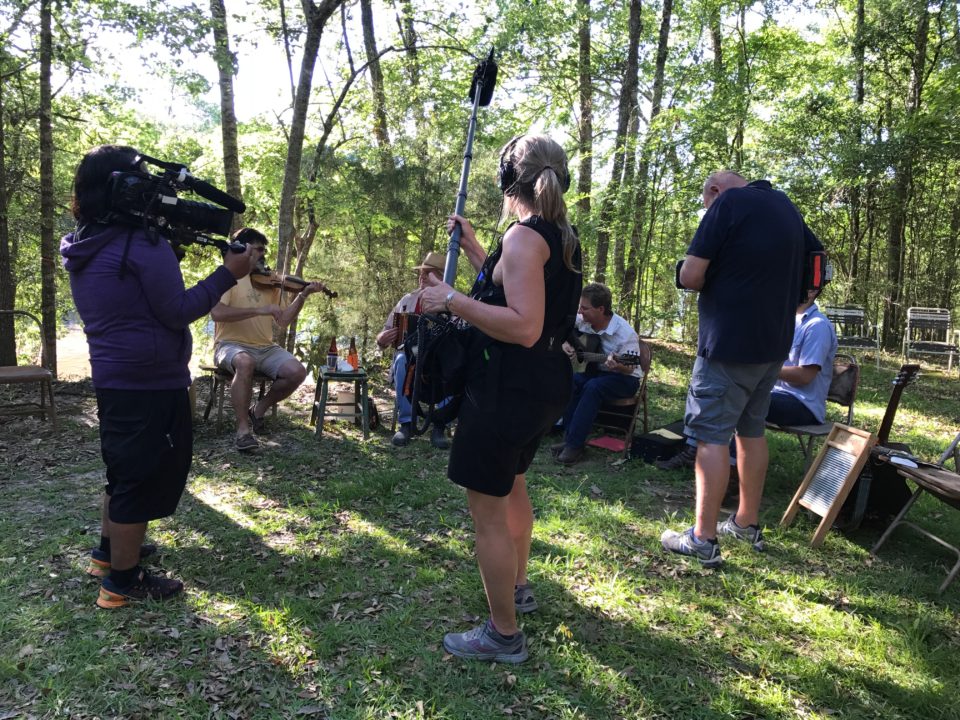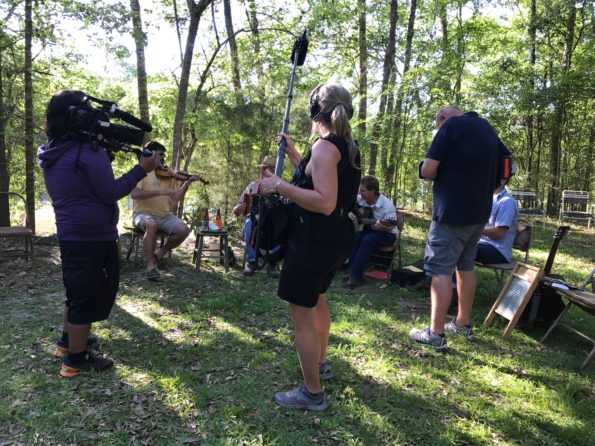 But there was a process as they were shooting a TV Show.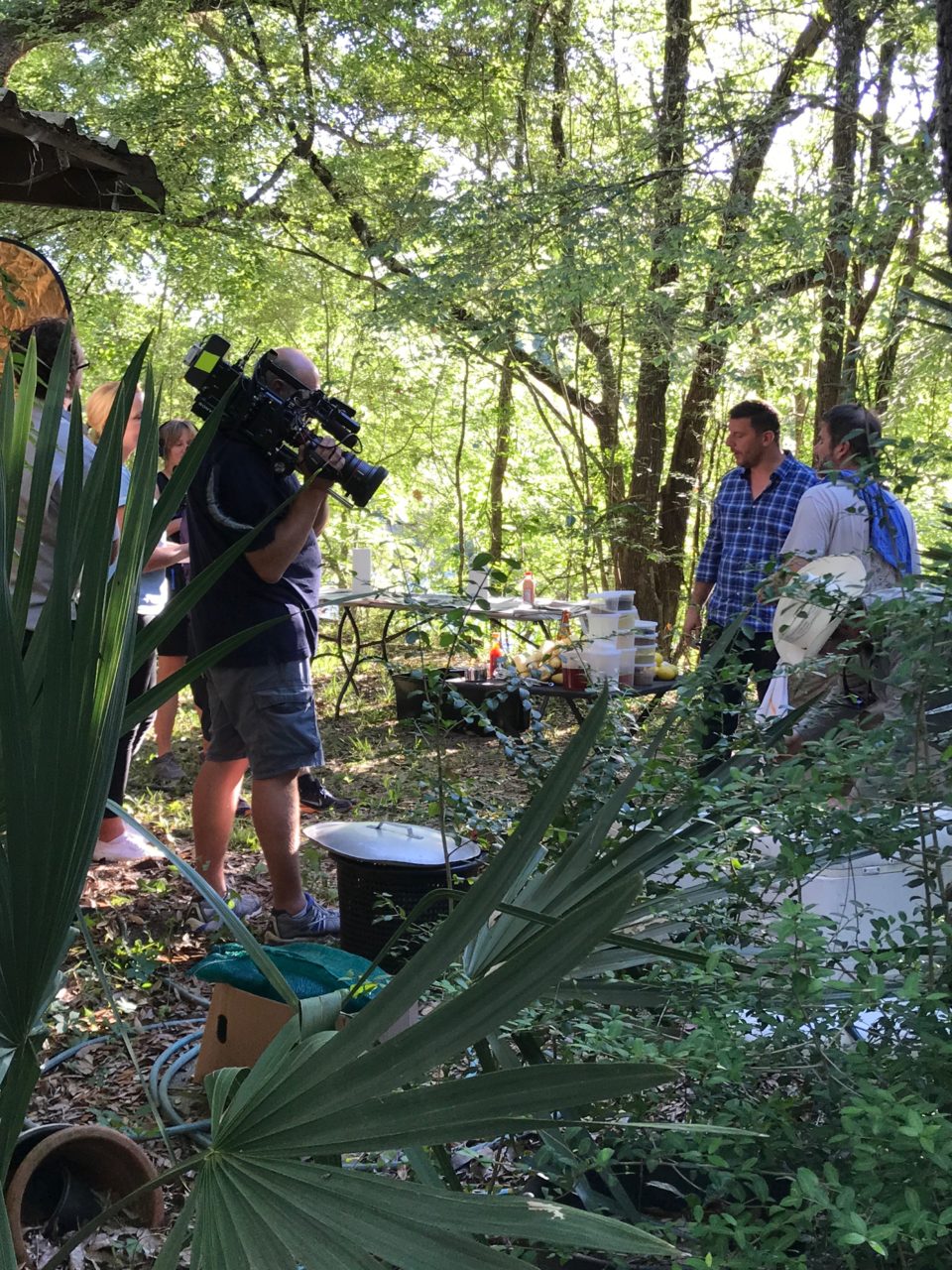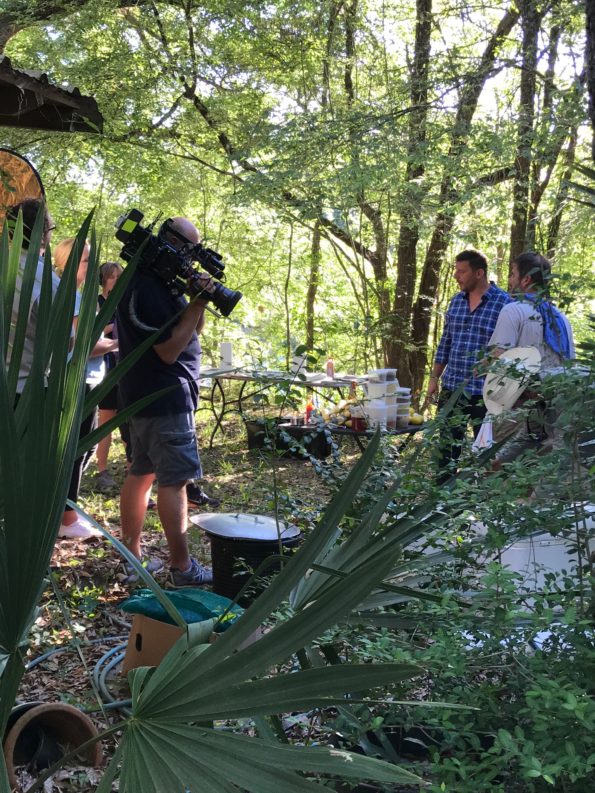 We had to follow directions very closely and be attentive.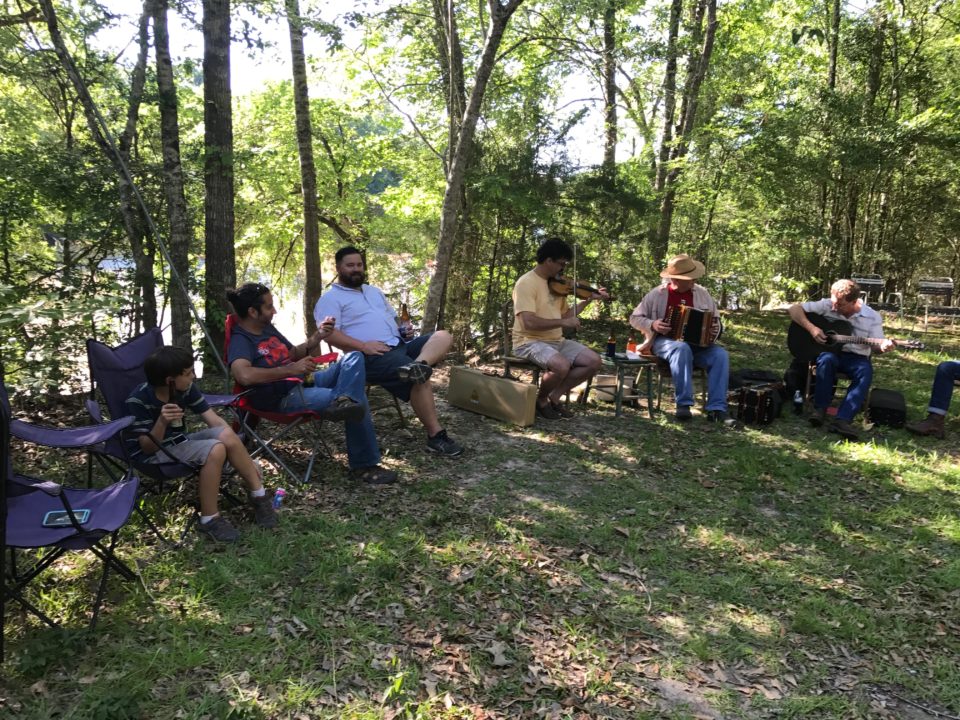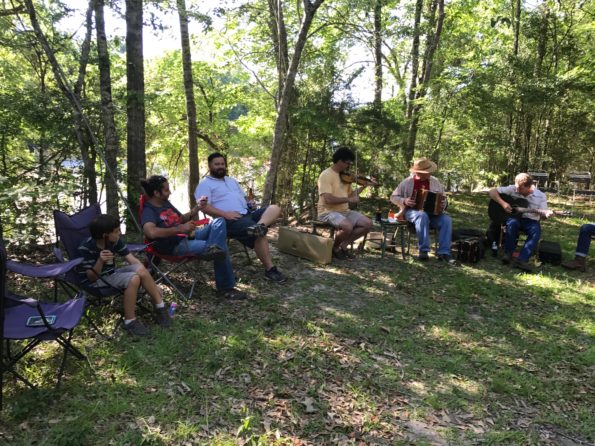 After all the parts were shot we were able to dive in.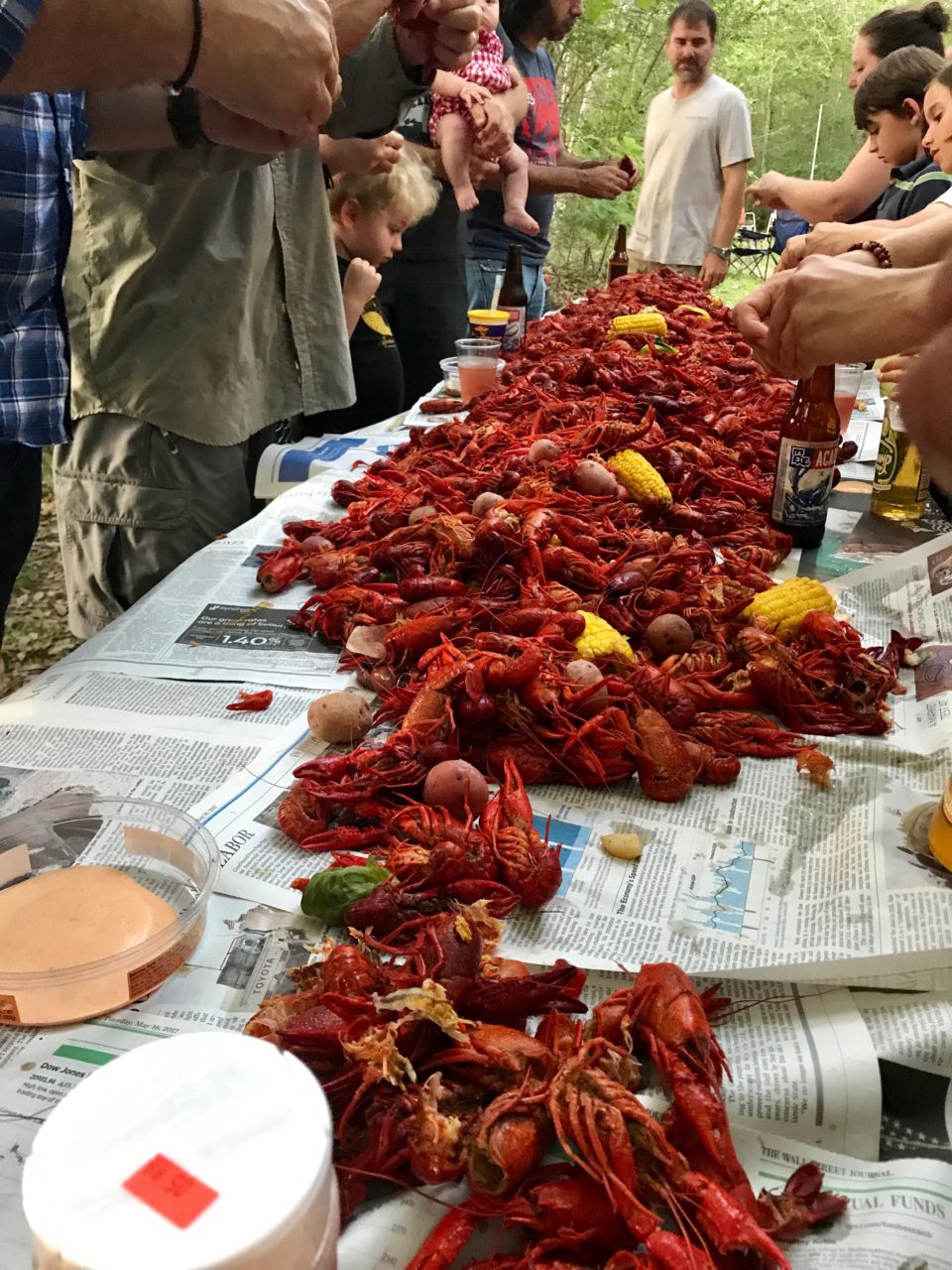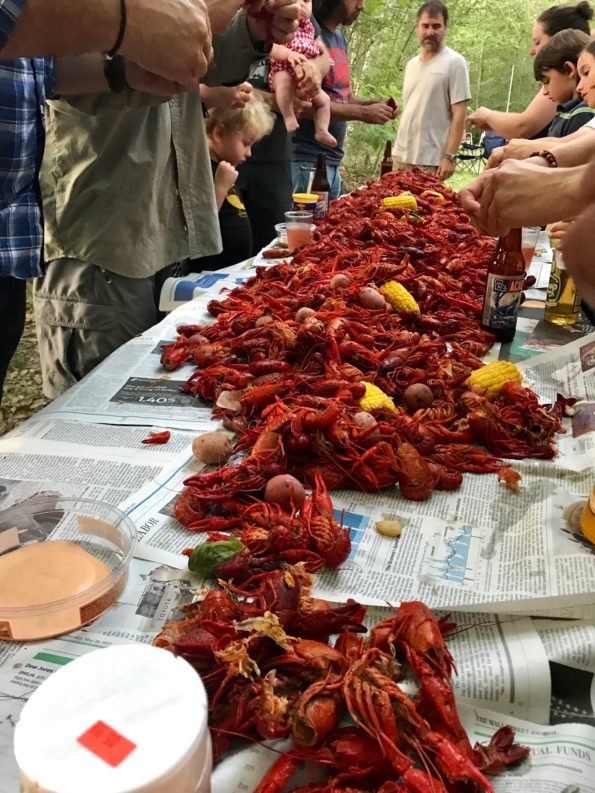 I have to say the Crawfish was superb.  Well seasoned, just the right amount of heat. The potatoes, corn and sausage, were spot on.  I tried Brussel Sprouts with crawfish for the first time.  Oh my word!  To die for, absolutely delicious.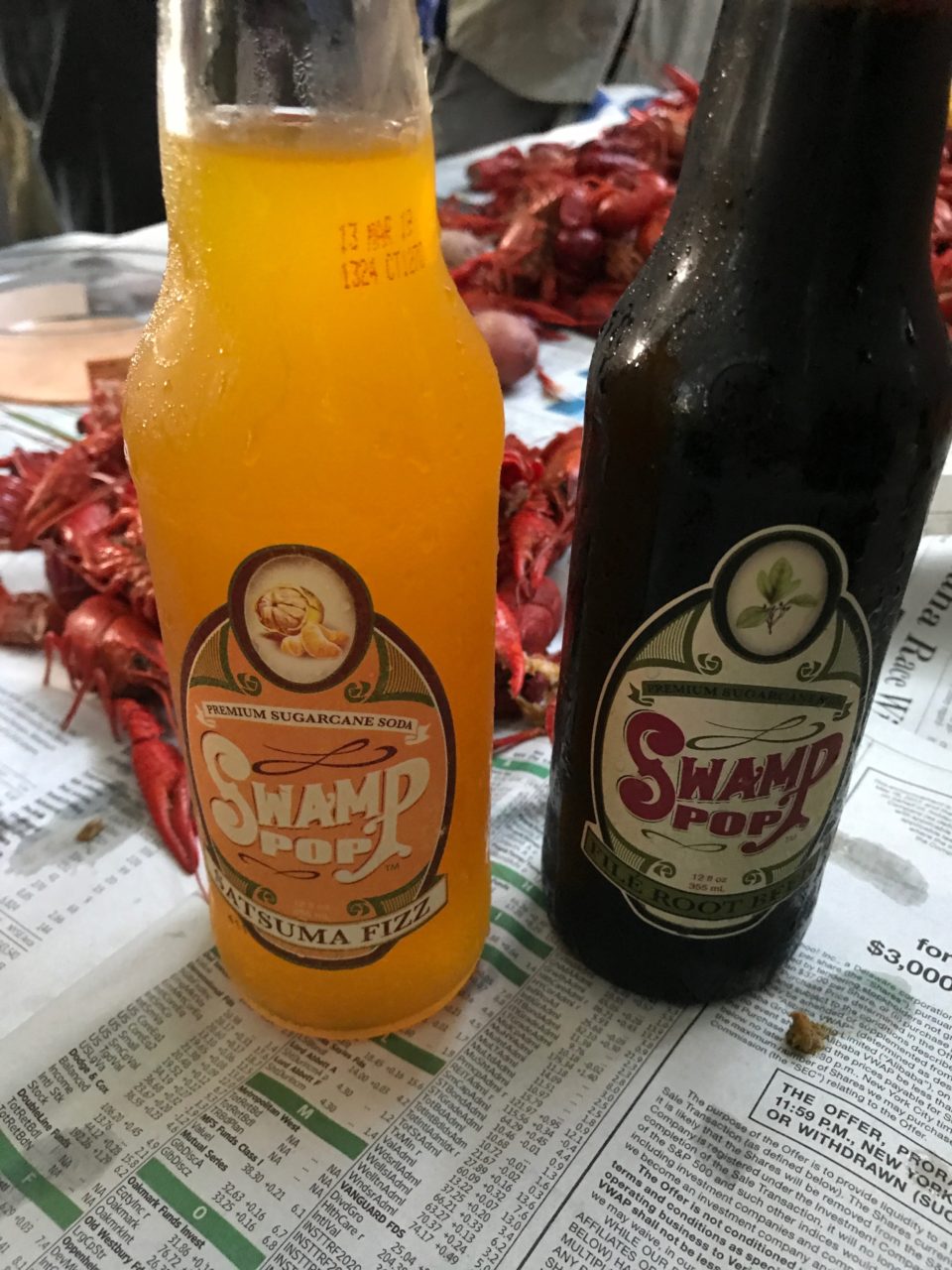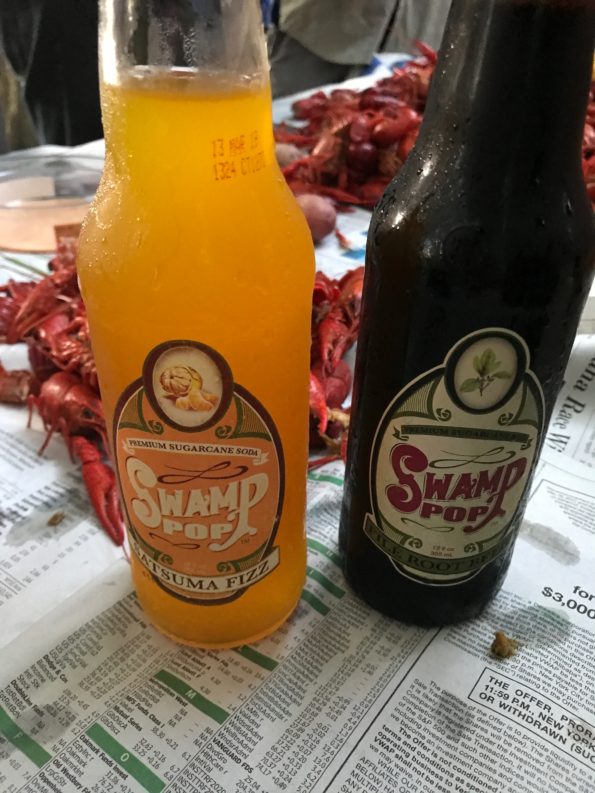 The sides were boiled perfectly.  The crawfish was easy to peel.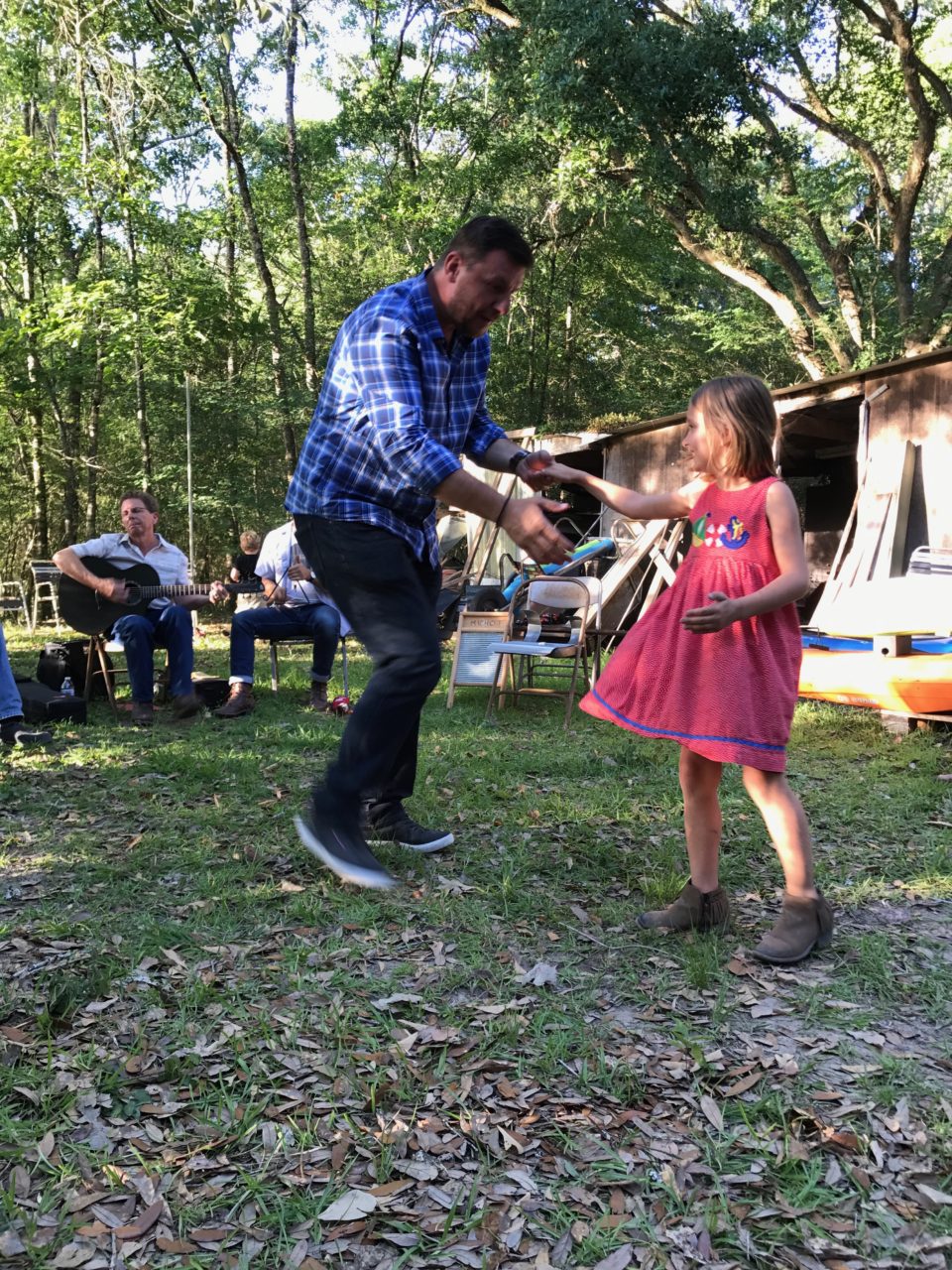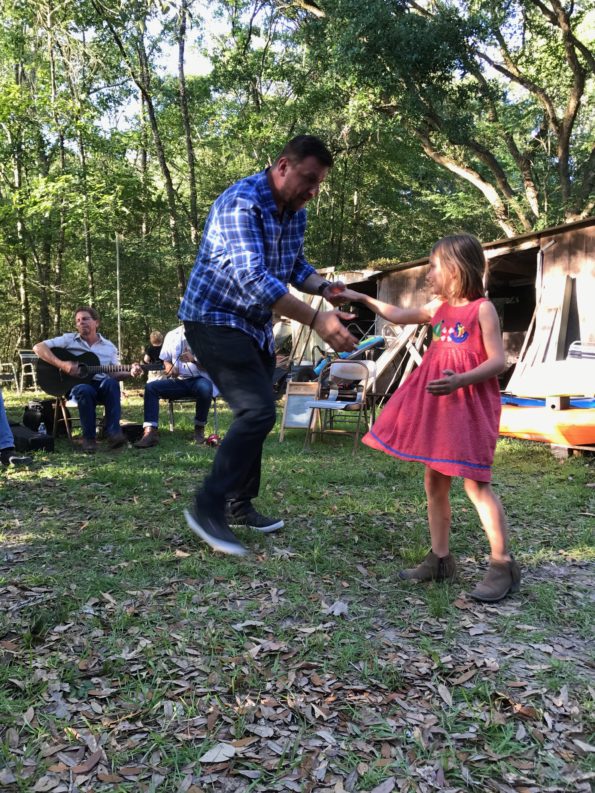 We really enjoyed our time with Chef Manu and his team.  He was so funny, friendly and has quite the dance moves.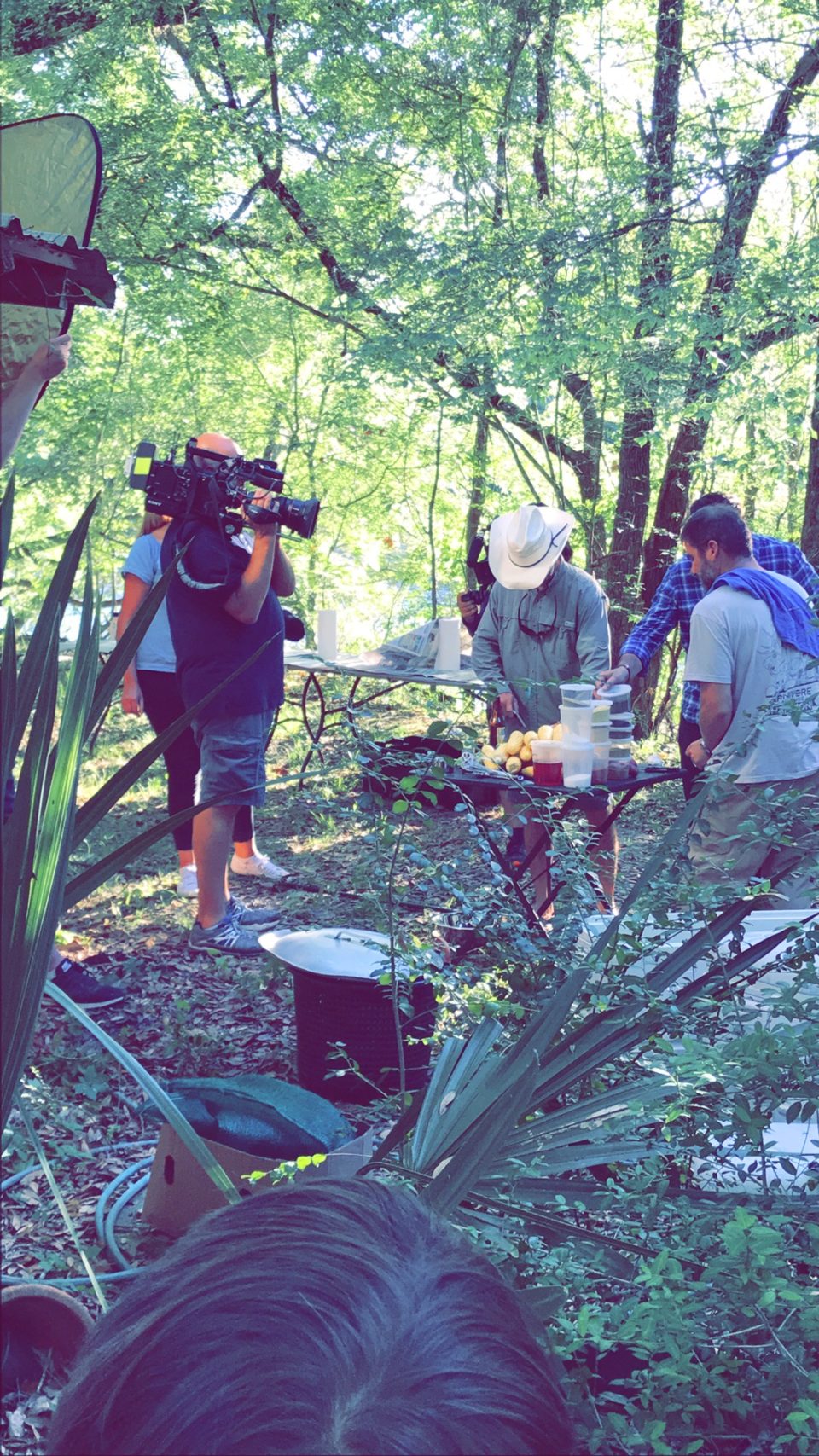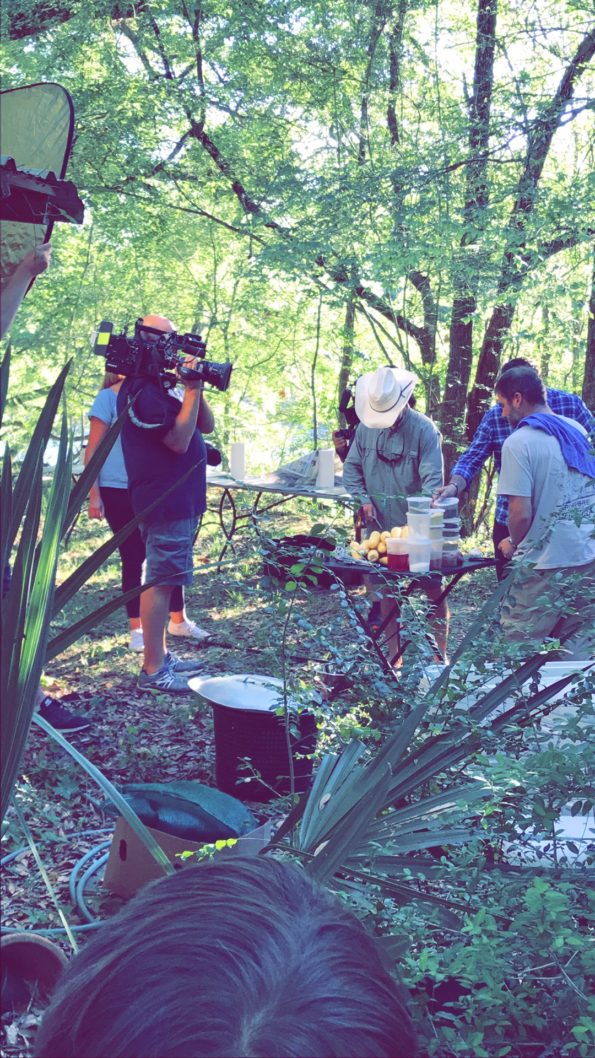 His team were amazing to work with.  The shoot was done in a timely manner.  Thanks to Tyler Thighpen for the invite.  We had a blast.
We haven't been able to locate a link to the full episode yet. But I will update this blog post as soon as I hear back from his team. I wanted to share a little behind the scenes with you all.